It's extremely common for most Singaporeans to use air conditioners to beat the sultry weather conditions we face every day. However, we probably don't realise that with this habitual act comes some consequences too. From milder symptoms like sore throat and sinus to more severe conditions of viral infections, dry environments and low humidity conditions are never optimal. But the good news is that humidifiers can help ease all these symptoms! Read on to find out which are the best humidifiers to get in Singapore!
Types of humidifiers
Given the many types of humidifiers available on the market, check out our basic guide to help you decide which is the best one to get for your air-conditioned office or home!
Evaporative Humidifiers
Evaporative humidifiers diffuse air over a moisturised wick filter, allowing water vapour to evaporate into the air. This will increase humidity levels and relieve dryness. Evaporative humidifiers don't consume much power and are the more budget-friendly option! However, due to the fan mechanism which they run on, they can get noisy. But if you're already used to sleeping with a white noise machine, then you might not mind the sound created by evaporative humidifiers. We hear they produce similar sounds!
Ultrasonic Humidifiers
Ultrasonic humidifiers use high-frequency ultrasonic vibrations to produce water mist which is then diffused into the air to add moisture into the room. If you prefer a quieter humidifier, opt for ultrasonic humidifiers! These humidifiers are also safer compared to evaporative humidifiers. Since there's no use of hot water,  there is no possibility of scalding at all. Hence you can place this humidifier in your children's room without any concern! However, do take note that the lack of filters to absorb mineral scale deposits might leave your home dustier than before.
Best humidifiers in Singapore for your home or office!
1. Evaporative Candlestick Humidifier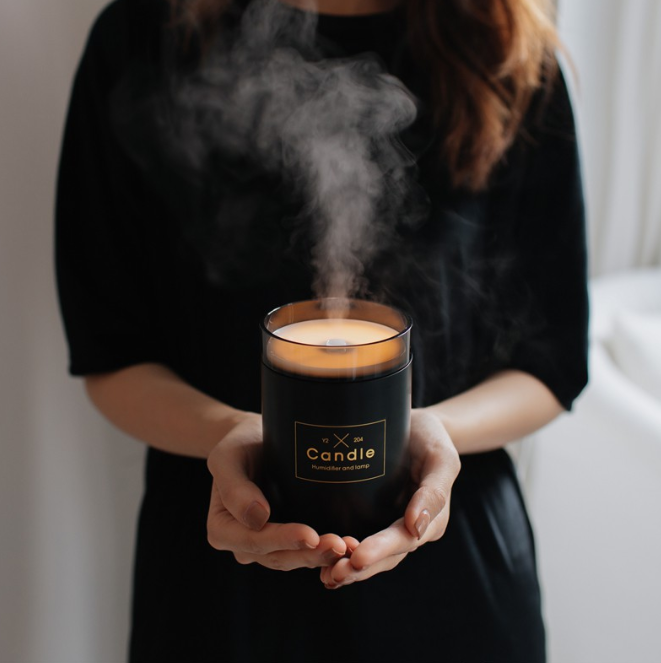 This Evaporative Candlestick Humidifier (available on iphone X iphone 7 iphone 5S case cover microphone) is one of the best humidifiers in Singapore because it is compact and made of durable material, ideal for long term use! Add water and power it up before going to bed. It effectively adds moisture to the air and eliminates dryness. In addition, the soft LED night lamp adds a romantic touch to your room. Shaped like a candle, this functional mist humidifier is the perfect bedroom accessory for you and your partner to enjoy a good night's sleep!
2. Desktop Fan Evaporative Humidifier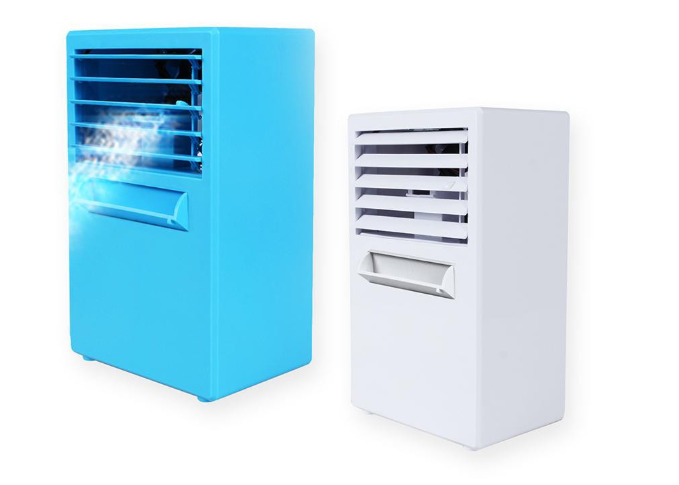 This Evaporative Air Humidifier (available on bluelans2.sg) is a portable humidifier which produces cool mist to increase humidity levels. This multi-functional equipment acts as a mini air cooler, desk fan and air humidifier all in one! Don't be beguiled by its large size, you'll be surprised to know that this air humidifier has low energy consumption and will be sure to save you money in the long run! Choose the blue humidifier or opt for the white one for a classic addition to your living room!
3. Deerma F600 Ultrasonic Humidifier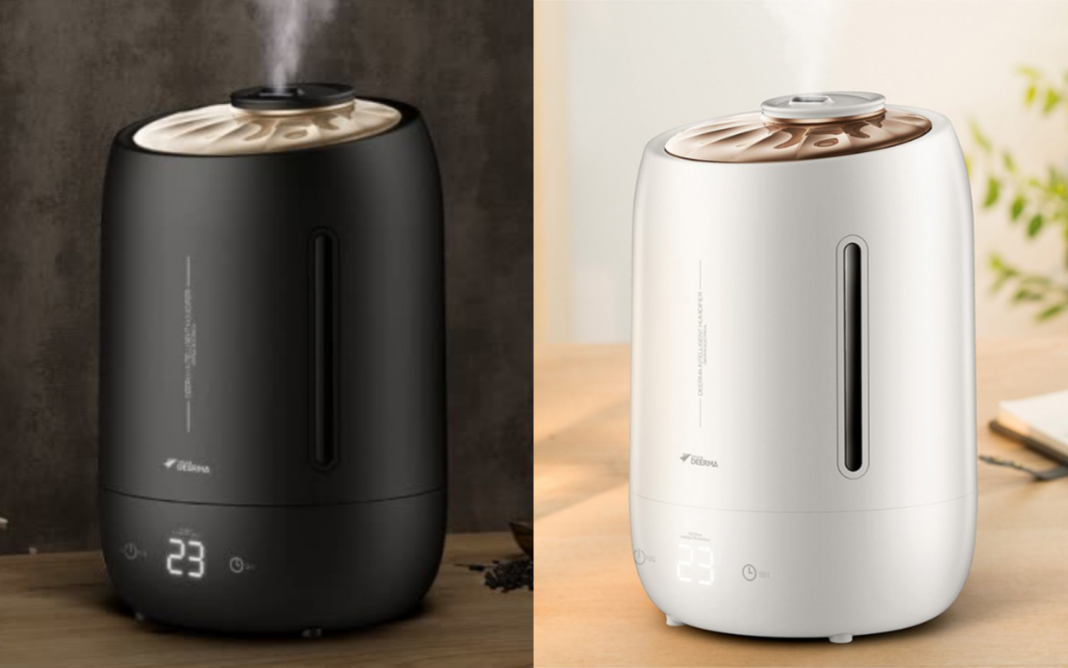 If you prefer a humidifier that works on touch screen sensitivity, the Deerma F600 Ultrasonic Humidifier (available on moocoo.sg) is for you! With a five litre capacity, it's able to operate non-stop for a full night. Besides that, this humidifier comes with a 360 degrees rotatable mist dial which will diffuse the mist over more areas evenly. Worried that the humidifier might overheat in the middle of the night? Fret not,  it'll automatically switch off once the water level falls too low. Sleek in design, this humidifier will make a neat addition for your office desk and is one of the best humidifiers in Singapore you can lay your hands on!
4. Baseus Mini Ultrasonic Humidifier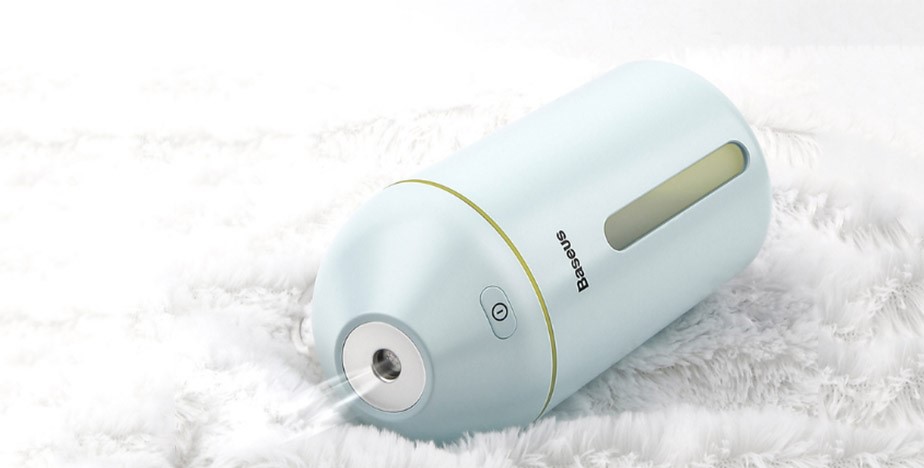 Looking for a cute and compact humidifier? Search no further and get a Baseus Mini Ultrasonic Humidifier (available on bullhope) today! Available in baby blue, baby pink and white these neutral colours will perfectly complement your side table at home! If you're looking for a humidifier for your car instead, great news! This humidifier has a USB insert which makes plug-in oh so easy! You do not have to worry about messy cords hanging out at all! Don't underestimate this little humidifier, it produces a heavy vapour output and combats the surrounding arid air brilliantly! It is no surprise then that this made our list of the best humidifiers in Singapore!
5. Muji Design Ultrasonic Humidifier cum Aroma Diffuser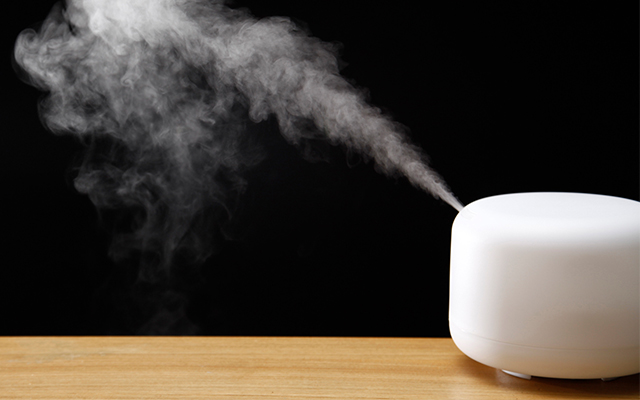 This Ultrasonic humidifier cum aroma diffuser (available on fwah) is similar in design to Muji's popular aroma diffuser. Add your favourite essential oils into this humidifier and allow the relaxing scents to expel the stress of your day! It has a 500 ml capacity and is able to provide three hours of continuous diffusion. Not sure which essential oil to add? Check out our guide to the best essential oils for your home!
6. Dark Wood Ultrasonic Aroma Humidifier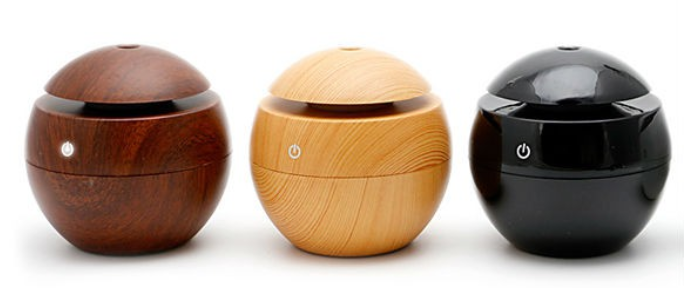 This dark wood ultrasonic aroma humidifier (available on AromaSG) also doubles up as an essential oil diffuser and breaks down water and essential oils into fine, diffusable particles! With a free 30 ml essential oil bottle included, this humidifier helps ease you into a good night's sleep after a tiring day at work. Did we also mention that it features six LED lights? You could also switch the LED lights off and enjoy the classic dark wood of this humidifier that'll blend in tastefully with your office or house decor!
7. USB Ultrasonic Humidifier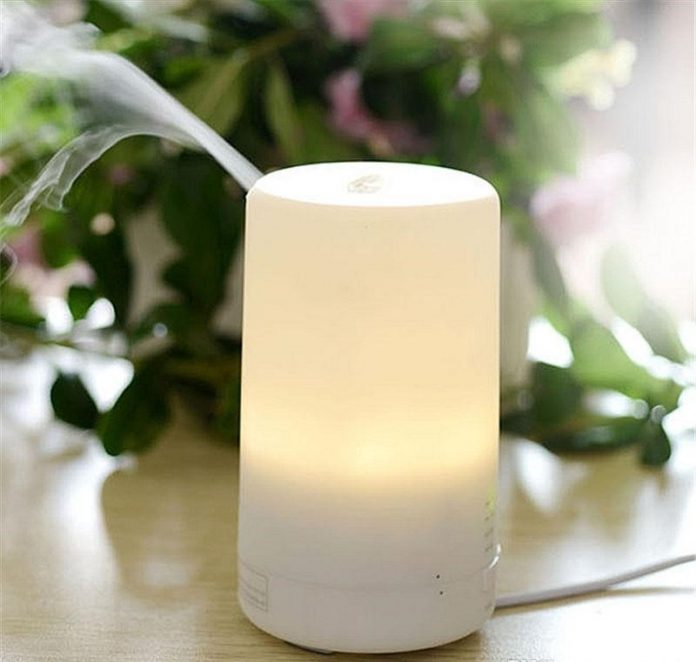 Sinus, headaches and allergies can follow you anywhere and everywhere, even on your vacations. So remember to take along a USB humidifier on your next getaway! These portable units will also help to prevent dry eyes and skin. Get this USB ultrasonic humidifier (available on alldayshopping) and place this in your bedroom or on your office desk to help everyone breathe easier at work! It also features seven LED lights to inject some fun!
Breathe easy with a humidifier today!
With this list of best humidifiers in Singapore, we hope you'll be able to alleviate your breathing problems and fall into a deeper slumber! Want something more romantic? Check out our selection of scented candles then! Alternatively, learn to breathe easy at these yoga classes in Singapore!