It's extremely common for most Singaporeans to use air conditioners to beat the sultry weather conditions we face every day. However, we probably don't realise that with this habitual act comes some consequences too. From milder symptoms like sore throat and sinus to more severe conditions of viral infections, dry environments and low humidity conditions are never optimal. But the good news is that humidifiers can help ease all these symptoms! Read on to find out which are the best humidifiers to get in Singapore!
Should we use humidifiers in Singapore?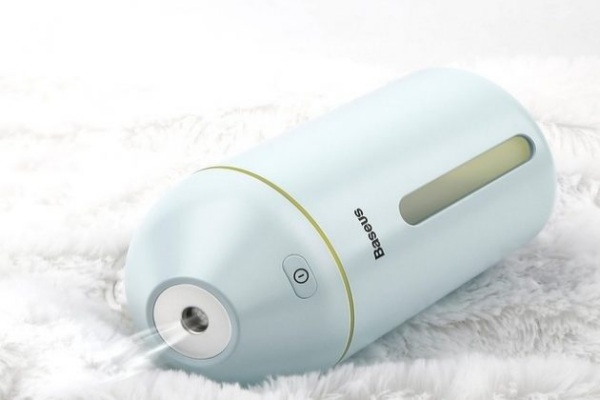 Humidity levels should always be kept around levels of 45-50%. Although you may not be able to measure this accurately, there are some signs you can keep a lookout for that'll show whether humidity levels are optimal. 
For instance, you'll have drier skin and cracked lips if humidity levels are too low. And this is taking into account how you've already had lots of water! This is usually the case for households who constantly have the air-conditioning on. Air conditioners actually draw moisture out from the environment. As they circulate air around your room, they may end up pulling moisture from your skin too. Iif you always have the AC turned on, it's good to invest in some of the best humidifiers in Singapore to keep your skin smooth and hydrated! 
What are the different types of humidifiers?
It's hard to choose the best humidifiers when there's such a wide variety available on the market. So check out our basic guide to help you decide which is the best humidifier in Singapore that's perfect for your bedroom or anywhere else in your home! 
Type of humidifier
How it works
Pros
Cons

Evaporative humidifier

Diffuses air over a moisturised wick filter, where water vapour will evaporate into the air to increase humidity levels

Don't consume much power as compared to ultrasonic humidifiers

Tend to be cheaper than ultrasonic humidifiers

Can be rather noisy due to the fan mechanism 

Ultrasonic humidifier

Uses high-frequency ultrasonic vibrations to produce water mist that's diffused into the air

Quieter than evaporative humidifiers

Safer than evaporative humidifiers since hot water isn't required for operation

Ultrasonic humidifiers may not come with filters, so your room may get dusty after a period of use

Tend to be more expensive than evaporative humidifiers
How do I choose the best humidifier?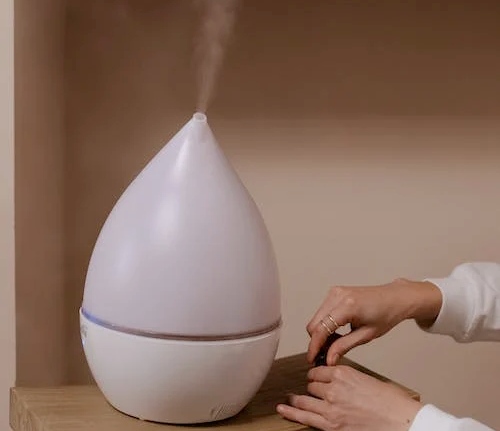 Not all humidifiers diffuse the same type of mist. Some may produce mists that are cooler, while others don't. Other than choosing between evaporative and ultrasonic humidifiers, it's also important to decide whether you want something that can help cool down the temperature in your room. 
A large humidifier may not always be the solution! If your room is smaller and fairly compact, then a small-sized humidifier that fits on your bedside table is perfect. Similarly, if you're intending to place the humidifier in a large living room, go for something larger. Otherwise, a small humidifier may not be able to diffuse the water vapour effectively throughout the entire room.
Each humidifier works differently, so it's only expected that they'll differ in noise levels too. While you can easily go for ultrasonic humidifiers since they're usually quieter, it's still a good idea to test them out beforehand. This is especially so when you're looking to place a humidifier in your baby's room. You wouldn't want one that's too loud and end up disturbing your little tot's slumber! 
Best ultrasonic humidifiers in Singapore 
1. MUJI Ultrasonic Aroma Diffuser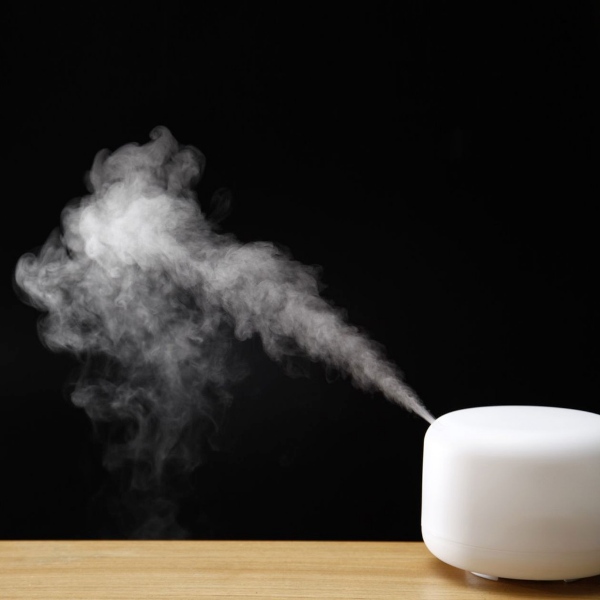 You can't go wrong with this humidifier from MUJI Singapore! The MUJI Ultrasonic Aroma Diffuser (available on MUJI Official Store) is one of the most highly-raved among many who are looking for cool mist humidifiers in this hot Singapore weather. Although it's commonly referred to as an aroma diffuser, this MUJI humidifier actually produces a cool, moist and extremely fragrant mist. Just add your favourite essential oils into this MUJI humidifier and allow the relaxing scents to expel the stress of your day!
2. Remax Aladdin Retro Design Humidifier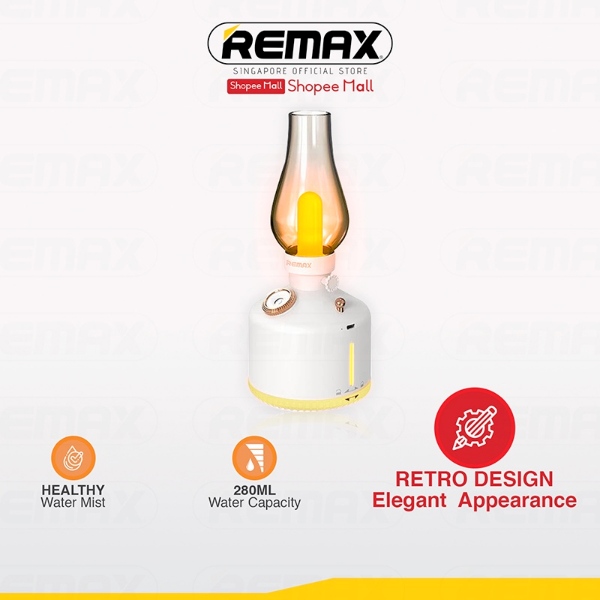 You may not be able to get three wishes from a genie in this lamp, but the Remax Aladdin Retro Design Humidifier (available on Remax Official Store) will definitely bring you to a whole new world! Bid goodbye to sinuses, dry skin and eyes with this cool mist humidifier in Singapore. The fine hydrating mist ensures all the moisture in your skin is sealed in as you doze off for the night. This is also the best option for your bedroom as you won't be awoken by this quiet Remax humidifier. So close your eyes and lay back as this Remax humidifier takes you on a magical carpet ride in your dreams! 
3. Deerma F600 Ultrasonic Humidifier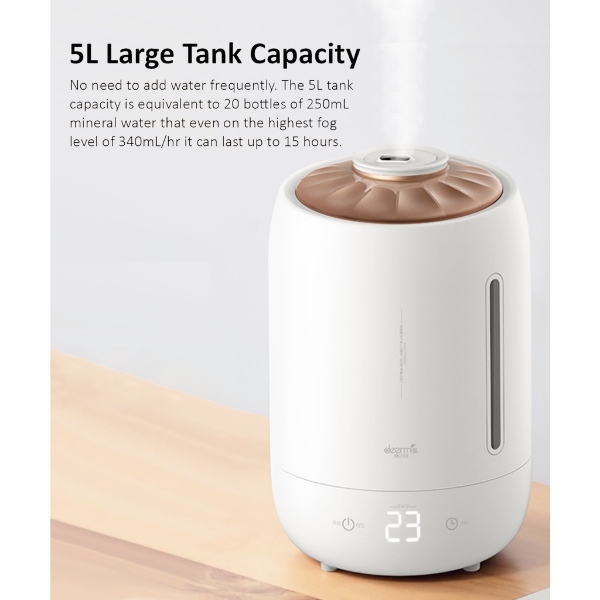 If you prefer a humidifier that works on touch screen sensitivity, the Deerma F600 Ultrasonic Humidifier (available on ONE2WORLD Official Store) is for you! With a five-litre capacity, this is the best humidifier in Singapore that operates non-stop for a full night. Besides that, this humidifier comes with a 360-degree rotatable dial which will diffuse the mist over larger areas evenly. Worried that this Deerma humidifier might overheat in the middle of the night? Fret not, it'll automatically switch off once the water level falls too low. Sleek in design, this is one of the best humidifiers in Singapore that will make a neat addition to your bedroom!
4. Winben Water Drop Air Humidifier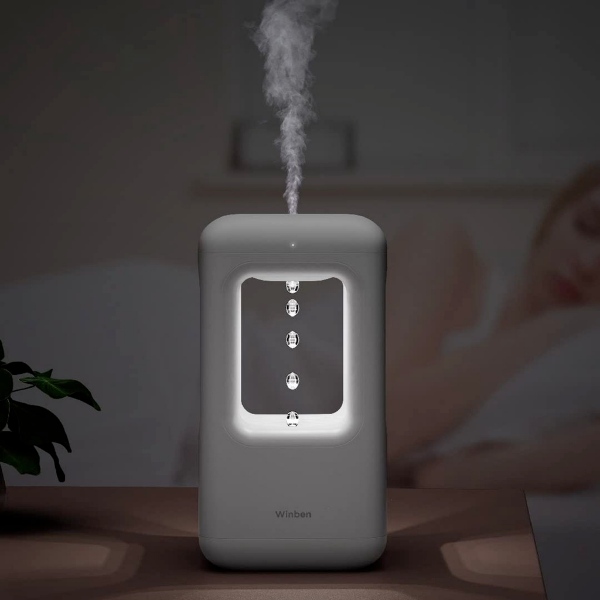 You don't have to compromise on aesthetics with the Winben Air Humidifier (available on ONE2WORLD Official Store)! Inspired by water droplets, this Winben humidifier is equipped with an anti-gravity technology that mimics the natural flow of water. As the droplets rise, the humidifier converts them into vapour to create a cool mist to fight that clammy hot Singapore weather. Apart from that, this is also the best humidifier in Singapore that's great for your bedroom. The ambient light brings focus to the water feature while providing a soft illumination as you turn down for the night.  
5. Gilman Gemini Rechargeable Humidifier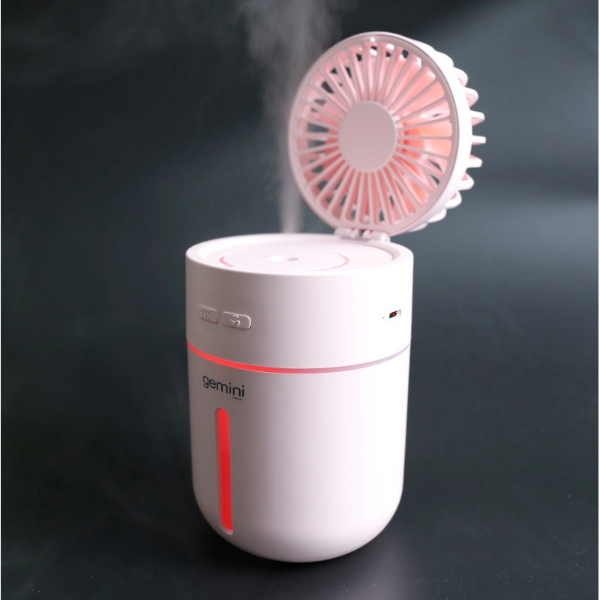 This Gilman Gemini Rechargeable Humidifier (available on Aurigamart Official Store) is one of the best portable ultrasonic humidifiers in Singapore that produces a cool mist. Additionally, this multi-functional equipment doubles up as a fan to give you an even cooler mist than most other humidifiers in Singapore. We love how the fan is situated right behind the mist outlet. So if you're thinking of having an aromatherapy session, add some essential oils and you're good to go! Just add a few drops, switch on the Gilman Gemini humidifier and the fan will blow the fragrant mist in your direction. This is also the best humidifier in Singapore for your bedroom. If you have trouble falling asleep, go for some lavender essential oil for a calming and soothing night's rest! 
6. OSIM uMist Dream Air Humidifier OS635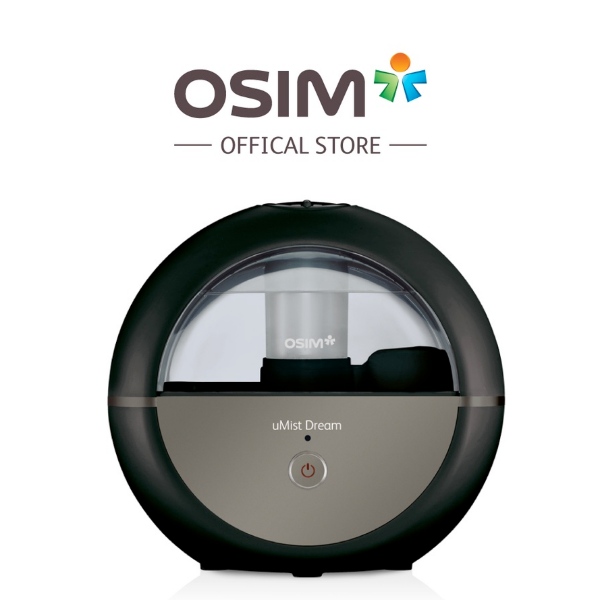 Don't be mistaken, you're looking at one of the best cool mist humidifiers in Singapore! The OSIM uMist Dream (available on OSIM Singapore Official Store) is exactly what its name is – a dream. This OSM humidifier uses ultrasonic technology to quickly distribute moisture into the air, making it a dream thanks to the smoother flow. The eight-hour battery life also means this OSIM humidifier will last through the night. You can even adjust the nozzle on this humidifier so the mist will be released in your direction! This OSIM humidifier ensures you have wonderful dreams every night.
7. HGV Air Humidifier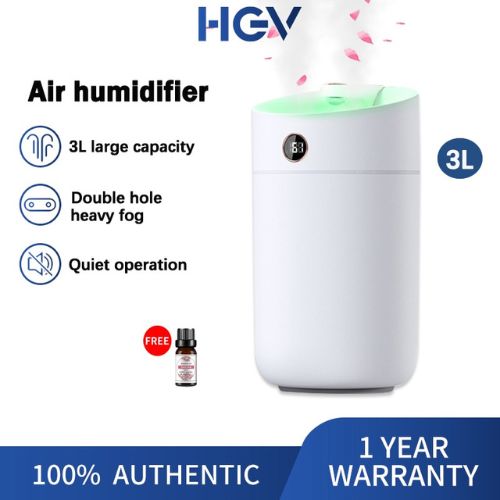 A quiet and powerful humidifier is perfect for those who need undisturbed sleep at night. The HGV Air Humidifier (available on HGV Home Living) is a relatively quiet humidifier that produces a maximum of 20 dB of sound, which is almost inaudible to the majority of people. This HGV humidifier also has two modes: single fog and double fog. Depending on your preferences and needs, the humidifier will adjust its spray strength, which will affect its battery life as well!
8. Asakuki Ultrasonic Aromatherapy Fragrant Oil Humidifier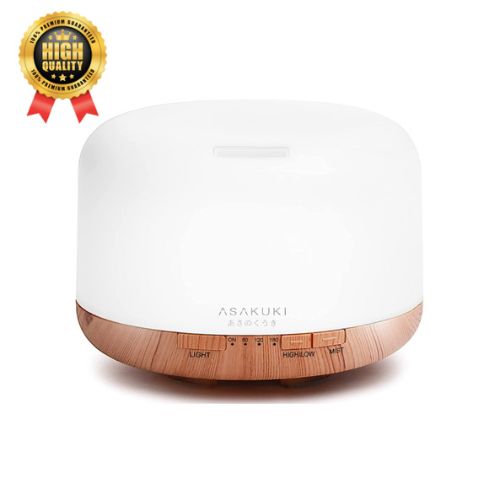 Smells good, feels good! The Asakuki Ultrasonic Aromatherapy Fragrant Oil Humidifier (available on HomeBliss Mall) provides constant aroma alongside a cool breeze. The humidifier is perfect for households with children due to the safety switch that will trip when it runs out of water. Not to mention, the anti-splash function prevents water from overspilling, ensuring that there will be no water puddles on the floor after use. 
Best evaporative humidifiers in Singapore
9. XIAOMI MIJIA Smart Evaporative Humidifiers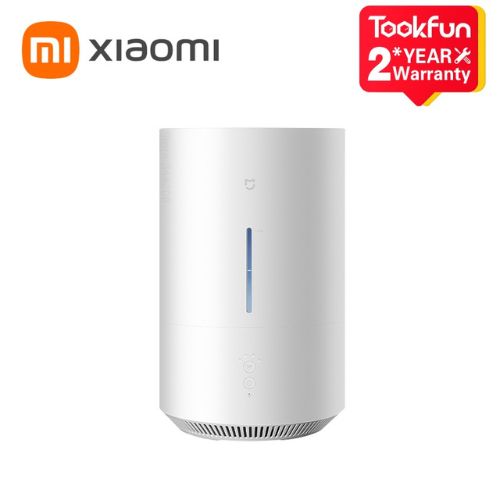 Don't be fooled by the XIAOMI MIJIA Smart Evaporative Humidifiers (available on Xiaomi Official)! Though it looks small and tiny, it is actually one of the best evaporative humidifiers in Singapore that's perfect for your bedroom or home office. This humidifier produces refreshing mist that is cold and sterilised by the UV unit in the humidifier. The mist is as clean as it gets with little to no noise to provide a conducive environment for your sleep and work ! This XIAOMI MIJIA Smart Evaporative Humidifier also has three-speed settings. From low to high, this humidifier's cold mist will keep you cool at your desk and when you're all tucked into bed!
10. HiFresh Evaporative Humidifier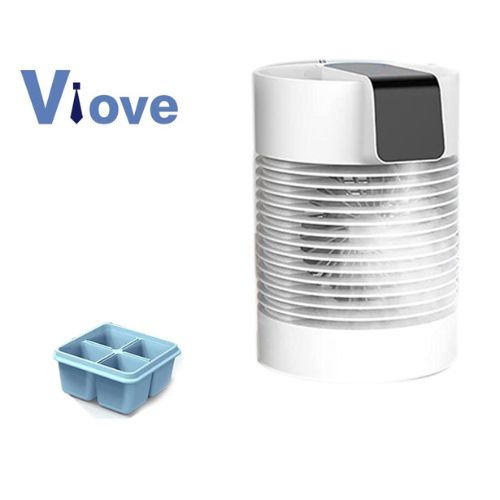 Looking for a small and compact air humidifier? The HiFresh Evaporative Humidifier (available on chasoedivine.sg) is a mini air humidifier that can be connected to the computer via USB. It is ideal for office workers who need cool air while working. Thanks to its efficient water management, the device only requires three to four litres of water and it can provide up to 13 hours of cool humification. For those office workers who do not wish to top-up the water tank frequently, this product provides you with the much-needed convenience to ease your burdens!
11. EuropAce ECO 2130V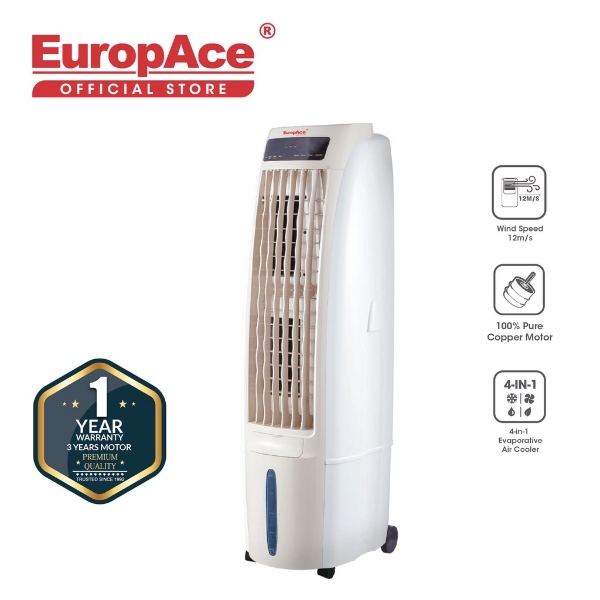 Though it looks like an air-conditioning unit, the EuropAce ECO2130V (available on EuropAce Official Store) is actually one of the best cool mist humidifiers in Singapore for your home! Thanks to its size, this EuropAce humidifier packs a punch when it comes to cooling down your bedroom. And if that isn't enough, you'll have the three fan speeds to turn to. Moreover, this EuropAce humidifier doubles up as an air purifier. It absorbs air and filters dust and impurities out to give you clean, fresh air! 
12. NexFan Portable Humidifier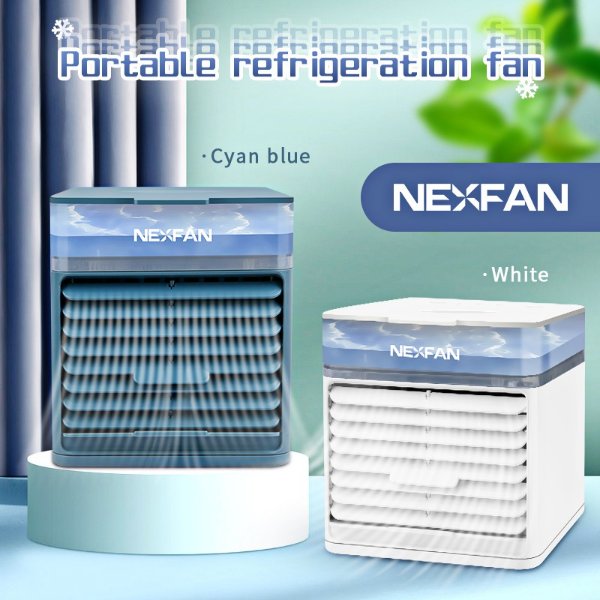 Not into warm mists? We've got you covered with the NexFan Portable Humidifier (available on MULTIPLE x CHOICE)! While you can add water with different temperatures into this NexFan humidifier, we love how you can just add ice instead! Imagine an icy, cold breeze blowing in your face – perfect for Singapore's weather. You could even do away with traditional air conditioning when you've got this best cool mist humidifier in Singapore! The NexFan humidifier is just slightly larger than an iPhone 13 Pro Max, making this one of the best options in Singapore for your bedroom! 
13. TCL Breeva 2-in-1 Humidifier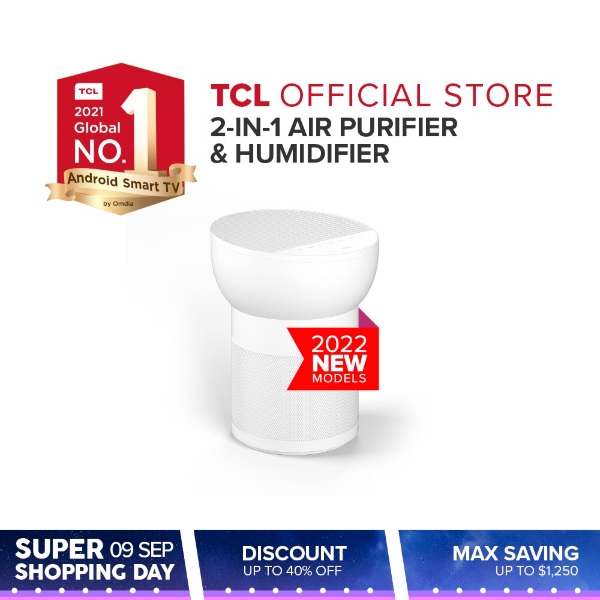 What makes the TCL Breeva (available on TCL Official Store) one of the best cool mist humidifiers in Singapore is how it's also an air purifier. Employing the help of a four-layer filter system, the TCL Breeva removes all odours and impurities from the air. Moreover, the automated air purifier function kicks in when the Breeva's sensors detect impurities in the air. If the function doesn't get activated, you can always turn to Google's Alexa for assistance! It's no wonder the TCL Breeva is also one of the best humidifiers in Singapore for your bedroom. You can make voice commands from the comforts of your bed or use the compatible smartphone application to activate functions!
14.

Kirona Scent Home Aroma Diffuser Humidifier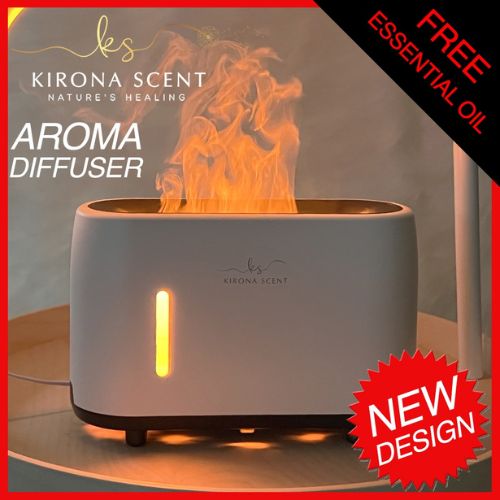 Want to impress your loved ones? The Kirona Scent Home Aroma Diffuser Humidifier (available on AromaSG) is excellent when you need to get rid of unpleasant smells that have spread throughout the house. The humidifier is compatible with all types of essential oils, thus providing the best olfactory experience for you and your loved ones. In addition, the quietness of the humidifier ensures a good night's sleep, which provides some stress relief for the users.
15. V-STOP Airmosphere Humidifier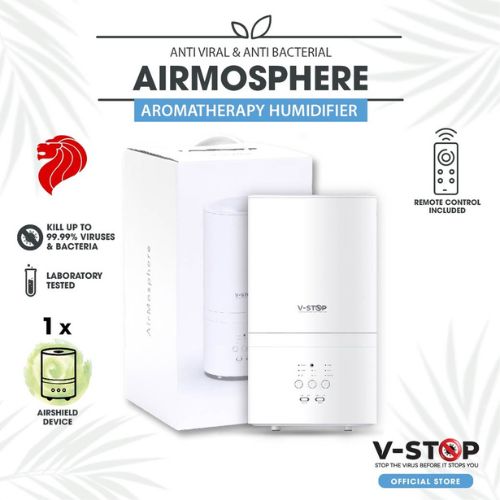 With its compact design and shockingly quiet operation, you might forget you are using a humidifier. The V-STOP Airmosphere Humidifier (available on Biocomm Official Store) produces up to eight decibels of sound – almost inaudible. This means that this V-STOP humidifier is perfect for light sleepers who are easily interrupted by the slightest sound. Moreover, the humidifier uses a fragrance that also has sanitising properties that kills up to 99.99% of viruses and bacteria in the air – multi-purpose at its best!
Breathe easy with the best humidifiers in Singapore
With this list of humidifiers, we hope you'll be able to alleviate your breathing problems and fall into a deeper slumber! If you're looking for the opposite to remove all the moisture from the air, then check out these best dehumidifiers in Singapore. Otherwise, go for these best air purifiers and best portable aircons in Singapore for cleaner and cooler breezes!
This article was updated on 17 March 2023. Additional research done by Jason Goh.