A new school year is just around the corner, and parents, you know what that means — new school books and school supplies. One of the most important back to school purchases is your children's school bag. It needs to be able to hold all the books while supporting your kids' backs to prevent them from hunching. School bags are also one of the few ways kids can express their individuality at school. So, when you're looking for where to buy school bags in Singapore, be sure to keep in mind both functionality and design! Read on down below to learn more about tips for choosing cute but functional kids' backpacks and our recommendations for the best school bags for Primary 1 and up! 
How do I choose the right school bag for my kids?
Before you decide on where to buy school bags for your children in Singapore, it's first important to understand how to choose the right school bag. A poorly fitted school bag can cause an imbalance in weight and put unnecessary stress on your kids' back, resulting in excessive hunching and pain. Consider the following factors when you buy school bags for Primary 1 and up: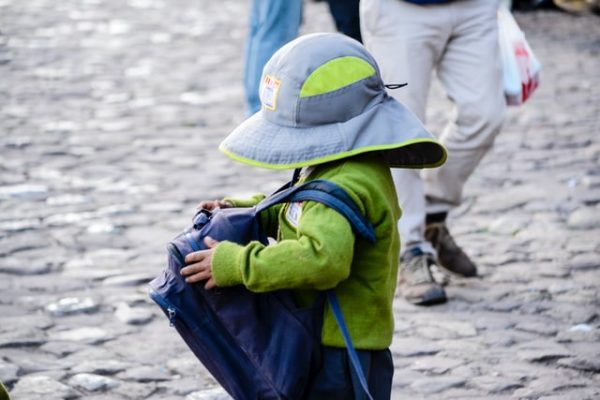 At seven to 12 years old, kids are still developing their bodies and a poorly supported school bag can affect their growth. As such, pick a bag with thick paddings in the shoulder straps and the base of the bag where it meets the spine. The shoulder straps should also be wide to evenly distribute the weight of the bag across your child's shoulders.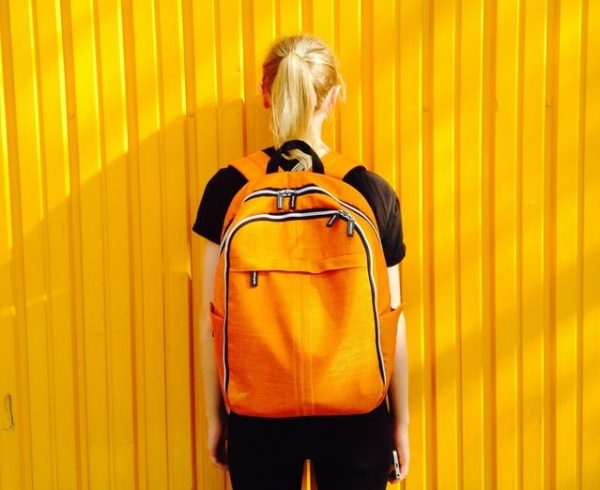 Some parents may think that a bigger school bag is better for kids as it provides more capacity. From a financial viewpoint, this also makes sense as you can get more years out of a big backpack. However, this usually doesn't benefit your kids. That is because primary school children tend to be smaller in build and an overly large school bag can weigh them down, resulting in an unhealthy posture. As a general rule of thumb, a good school bag should sit nicely above the waistline. The straps should also be short enough such that the bag sits firmly against your child's body instead of tilting away.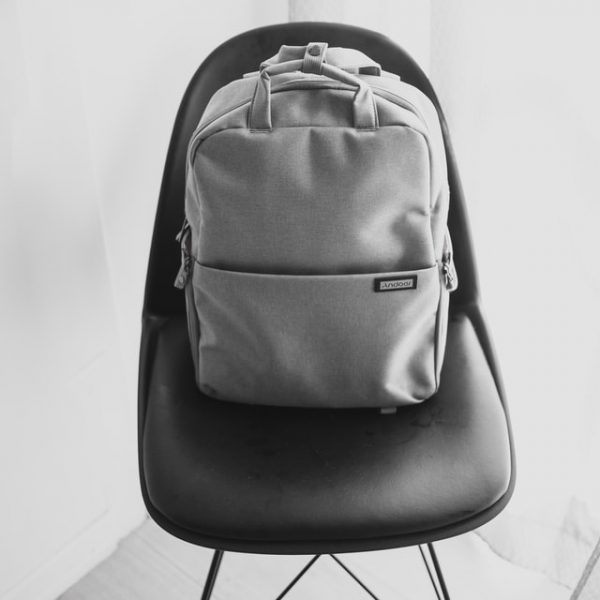 The material of your kid's school bag matters as it determines the durability and weight of the bag. While stylish, we suggest it's a better choice to avoid leather school bags as they tend to weigh more than regular bags. Synthetic fabric school bags, such as ones made of nylon or polyester, tend to be more lightweight and water-resistant than cotton. Canvas or cotton school bags are equally lightweight but usually do not provide water protection. This can be bad news on a rainy school day.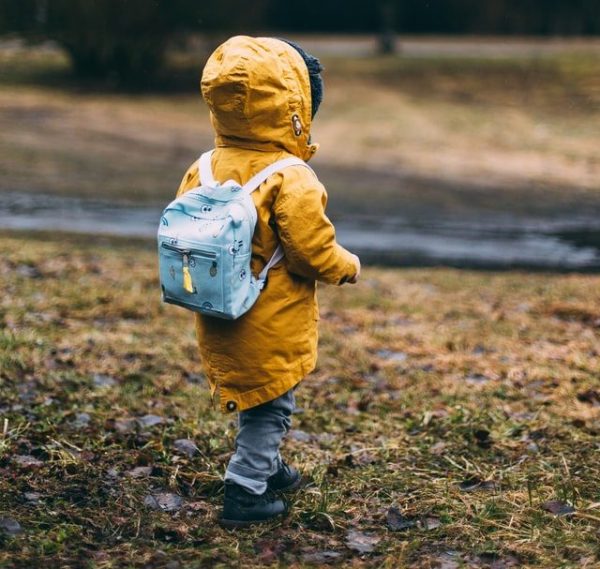 You will want to buy your child a backpack with compartments and pockets for better organisation. Pick one with a front pocket for quick access to handy items like tissue and hand sanitiser. There should also be a water bottle pocket so your child won't have to carry the bottle by hand. If your kid needs to bring a laptop or tablet to school, a padded laptop sleeve in the main compartment is a good feature to have.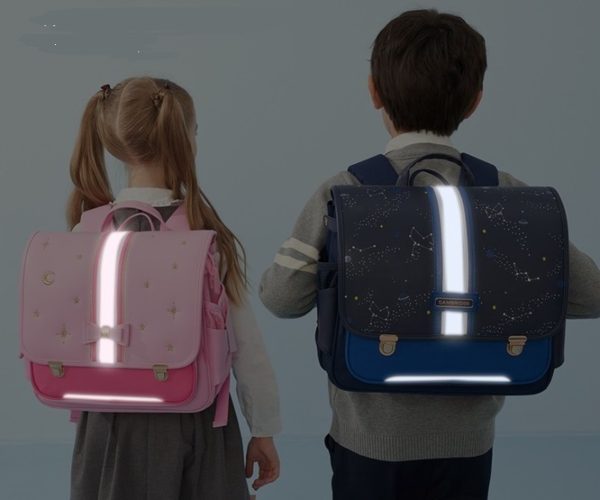 Your kids may have to cross the road or cycle to and from school. As such, having a reflective design on the school bag helps your kids to be more visible to motorists and can reduce the risk of accidents. 
How heavy should a school bag be for Primary 1 and up?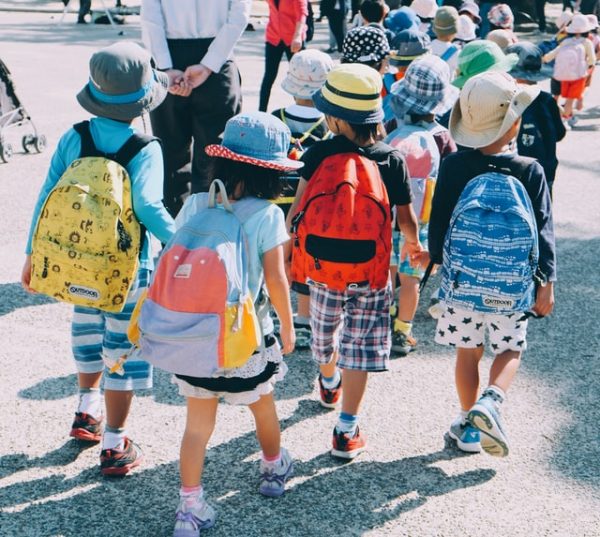 According to the Association Of Paediatric Chartered Physiotherapists (APCP), children should not carry a school bag that weighs more than 10% of their body weight. On average, seven-year-olds weigh about 23kg and 10% of their body weight is 2.3kg. This equates to about two medium-sized books and a lunch box. If your kids have to carry more than this load, we suggest teaching your little ones to leave some books under their desks or in the school locker. This can significantly reduce the number of books they have to carry back and forth. 
Best ergonomic school bags for Primary 1 kids in Singapore
When you're shopping for the best school bags for Primary 1 and up, you would have come across the term 'ergonomic school bag'. Wondering what is an ergonomic school bag? Bags under this category are specially designed with functional and thoughtful features — wide shoulder straps, optimal size, enhanced back support and rigid structure for even distribution of weight. The main goal is to help lighten your child's load while protecting their spine and encouraging good posture. As such, ergonomic school bags tend to cost a little more than regular backpacks — but we believe they are worth every penny for your kids! Read on to find out where to buy ergonomic backpacks for kids in Singapore. 
1. Deuter Genius Ergonomic Primary School Bags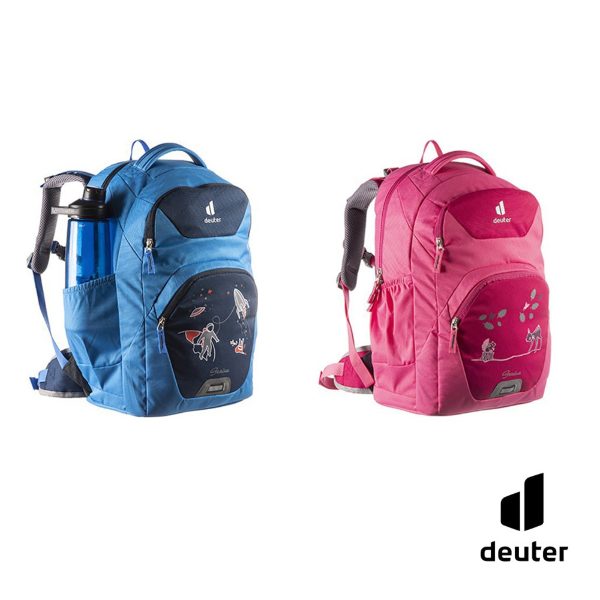 Deuter excels at designing hiking, trekking and cycling backpacks with comfort and protection in mind. This is why you know your kids are in good hands when you leave it to Deuter to create children's ergonomic school bags! The Deuter Genius Ergonomic Primary School Bags (available on Deuter Official Singapore) works great in our hot and humid weather thanks to its Aircontact carry system. The back of the bag is filled with ventilation channels and breathable 3D AirMesh to reduce perspiration by up to 15% — a godsend under the fiery afternoon sun. 
Moreover, the bag is ergonomically shaped to fit small backs to provide optimum weight control and support. Both the shoulder straps and hip belts are padded to cushion the weight. The latter gives the option for better load management when your child needs to lug a bunch of books to school. 
2. IMPACT IPEG-158 Ergo-Comfort Spinal Support Backpack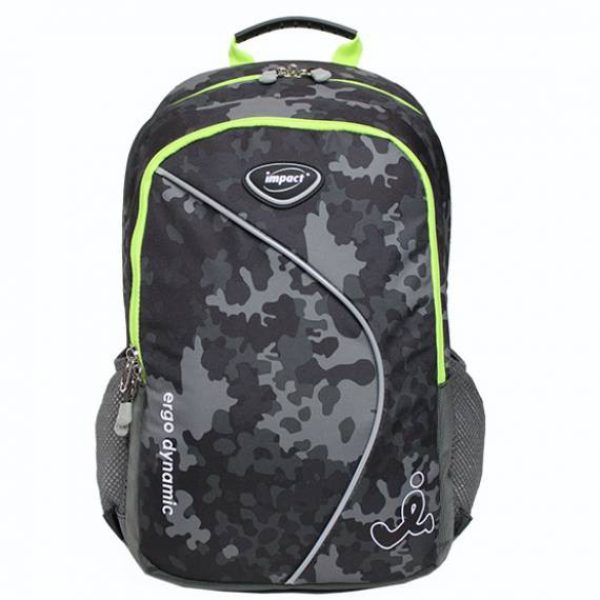 Perhaps one of the most popular go-to for parents who are looking for where to buy ergonomic school bags in Singapore, Ergoworks have a wide range of posture care products for kids. Recommended by both The Chiropractic Association (Singapore) and Singapore Physiotherapy Association, parents can be assured that the school bags here are one of the best you can get for your kids. 
The IMPACT IPEG-158 Ergo-Comfort Spinal Support Backpack (available on Ergoworks) promotes better posture for your kids with its patented airy light back-care system. The paddings at the back of the bag are placed intentionally in optimal positions to help cushion the upper back and lend the waist extra support to shoulder the weight of the bag. While padded shoulder straps are a market standard for kids school bags these days, the IMPACT backpack goes a step further with its comfy U Neck Fit back straps. The shoulder straps are connected in a U-shaped cut across the back of the neck, helping to distribute the weight evenly throughout the shoulders to reduce strain. 
3. Thunlit Elementary School Backpack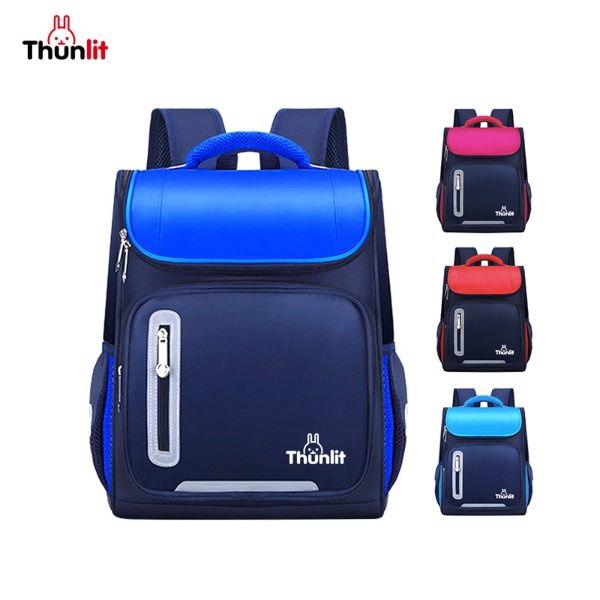 Where to buy Japanese elementary school bags in Singapore for Primary 1 and up? Well, here you have it — the Thunlit Elementary School Backpack (available on Thunlit Official Store) which boasts a similar design as Japanese school bags. This structured school bag provides a large opening in the front so kids can store and retrieve their books conveniently. 
The back is reinforced with thick honeycomb ventilation mesh to support the spine while dissipating heat quickly for ultimate comfort. Shoulder straps are also adjustable to accommodate your child's height. This is one of the lightest school bags for Primary 1 and up that we have seen, weighing at about 650g. In addition, the Thunlit bag comes with reflective strips on the front to increase visibility for oncoming vehicles — especially good for kids who make their way home from school alone.
4. Dr Kong Cherry Backpack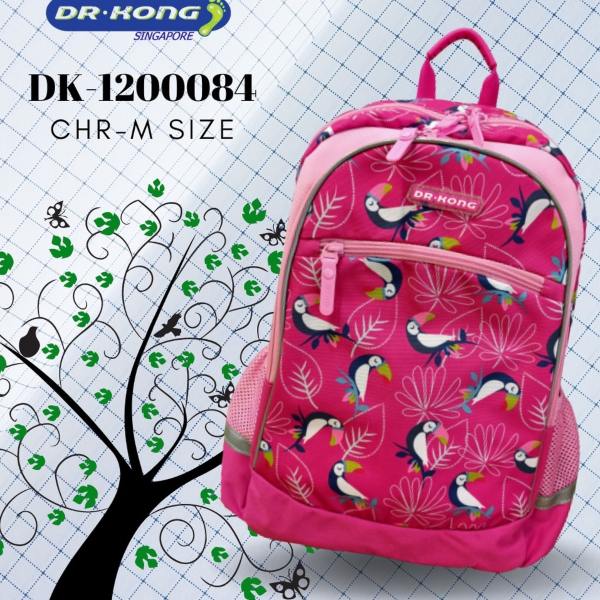 While Dr Kong specialises in ergonomic shoes designed for spinal health, their range of backpacks for kids is also popular among parents. The Dr Kong Cherry Backpack (available on Dr Kong Singapore Official Store) is one of the best selling school bags for Primary 1 and it's easy to see why. To protect the spine, the Dr Kong backpack comes with an internal centre gravity plate. This feature helps to keep the heavy books close to your child's back, reducing the effort needed to carry and stand upright without leaning forward for balance. But that's not all. This pressure-free chirobag is also designed with support pads that help to guard the spine, pelvis and hips to reduce unnecessary strain. If you're looking for a hunchback solution for your little ones, Dr Kong's got you covered!
Best character school bags in Singapore for Primary 1 kids
Functionality aside, school bags are all about their aesthetics, aren't they? If your kids are not into plain looking ergonomic bags or trolley bags, character school bags will be right up their alley. Character school bags boast cute and attractive designs featuring cartoon characters, Disney characters and more! Your kids will be proud to carry their favourite characters on their backs when school reopens. Find out where to buy character school bags below.
5. Disney Princess School Bag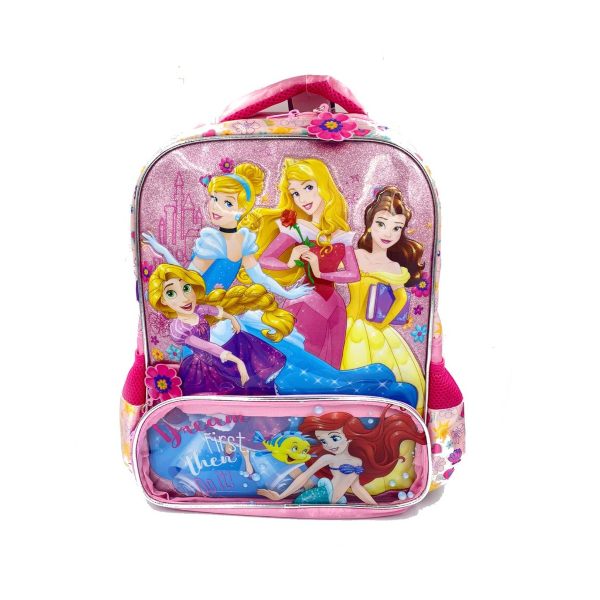 Step into a world of magic and happily ever afters with the Disney Princess School Bag (available on BG Streets Official Store)! We have no doubt your little one will be squealing with joy at the sight of Rapunzel, Cinderella, Aurora, Belle and Ariel all lined up on this glittery Disney backpack. With a useful front compartment and water bottle pockets at the side, this is one of the best school bags in Singapore for young Disney fans!
6. Disney Finding Dory Unisex Backpack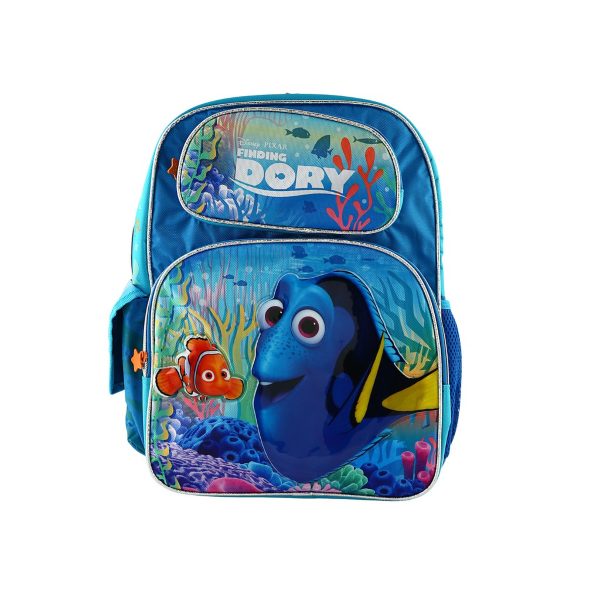 If your kids have a strong passion for the marine world, it's likely that they adore the popular Disney animation film, Finding Dory (sequel to Finding Nemo). Inspire your kids to be as courageous and optimistic as Nemo and Dory this new school year with the Disney Finding Dory Unisex Backpack (available on SimplyLife Official Store). The large-sized 16 inch backpack is able to fit both A4 sized documents and large files. It also comes with a water bottle holder and two spacious front pockets that will come in handy for storing lunch boxes and stationery. 
7.  Smiggle Unicorn School Bag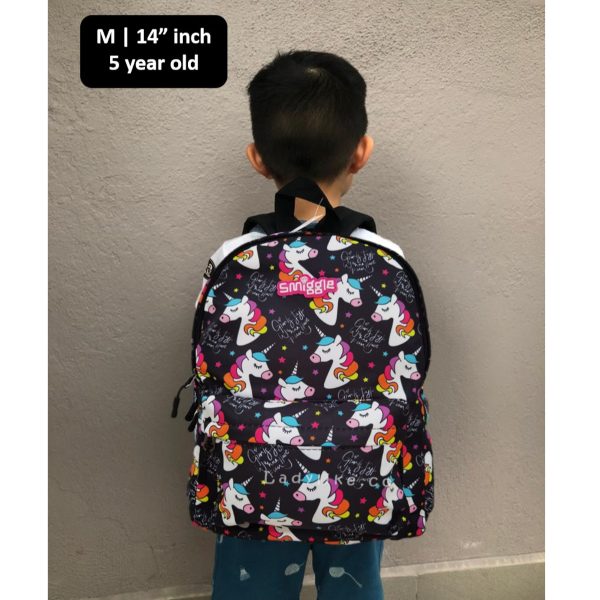 Smiggle products are probably high up on your kids' wishlist no matter the occasion. Surprise them with a delightful Smiggle Unicorn School Bag (available on ladylike.co.sg) for the new school term! Peppered with Smiggle's iconic rainbow unicorns, your child will be the envy of others with this eye-catching backpack. If unicorns are not your kids' cup of tea, there are also other designs like Simpsons and Spiderman to choose from. In addition, the Smiggle bag comes in three different sizes to cater to your kids' heights. 
Pro Tip: We suggest getting size L if your kid needs to carry A4 size materials in the backpack. 
8. Disney Frozen 2 Backpack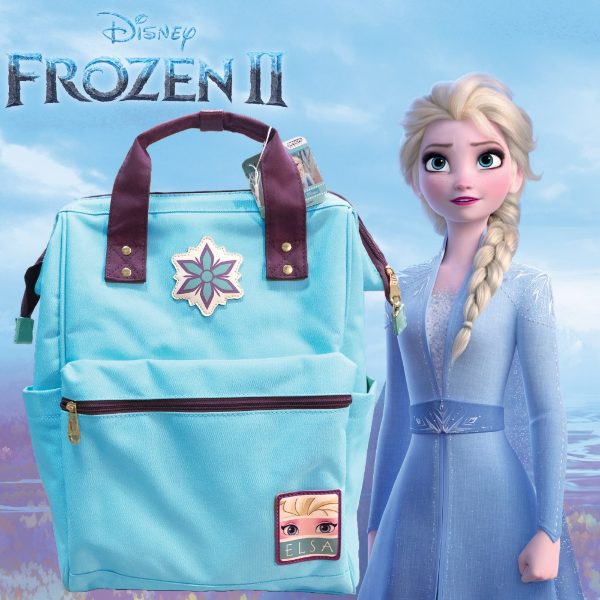 "Let it go, let it go!" — if your little princess is still singing this song in the shower, you know what's the best school bag to get her. The Disney Frozen 2 Backpack (available on Babybrands Asia) takes on the trendy Anello backpack design with its large open top zipper that provides your child with easy access to the contents of the bag. We adore the cute little details on this school bag for Primary 1 and up, such as the 3D snowflake and minimalistic Elsa motif at the front pocket. If your child is required to bring a laptop to school, this backpack comes with a laptop compartment that can hold up to 15 inches. 
9. 3D Spiderman Backpack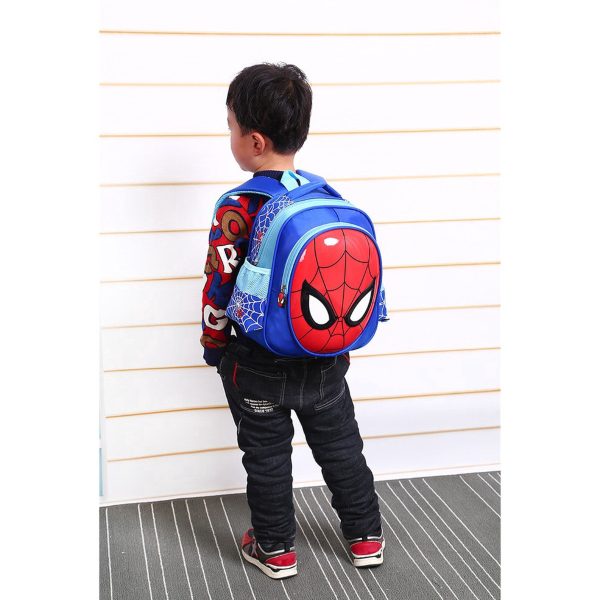 It's hard to deny the popularity of Spiderman among the younger generation. This is why we believe the 3D Spiderman Backpack (available on Children's world&Kids Toys) will be a great choice for your little superhero in the new school term. It comes with a 3D Spiderman hard front case that gives the bag its structure and style and also features wide cushioned shoulder straps for better comfort. 
10. Paw Patrol School Bag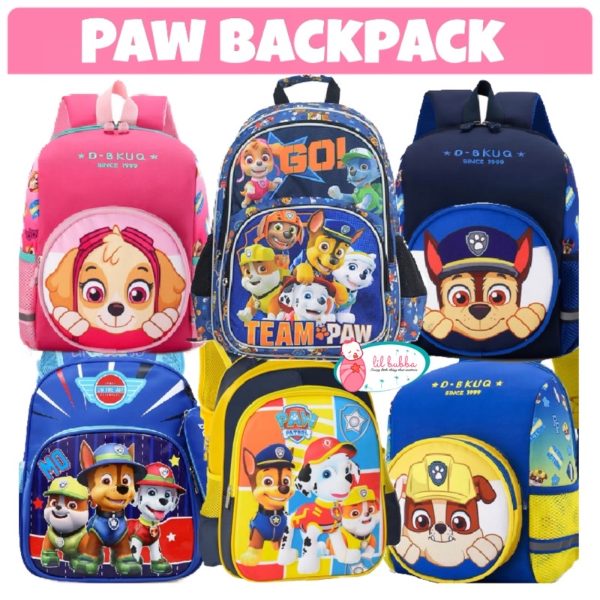 When Chase, Marshall, Skye and Rubble have got your back (literally), there's nothing to fear on the first day of school! Paw Patrol is one of the most popular cartoons among children. Hence, it comes as no surprise that many kids are eyeing a Paw Patrol School Bag (available on Lil Bubba SG) for 2022. With over 20 designs to choose from for both girls and boys, there's sure to be a school bag that catches your child's eye. 
Best trolley backpacks in Singapore for Primary 1 kids
If your kids have plenty of books to lug down the long hallways, a trolley school backpack may be a good option to consider. As its name suggests, trolley school backpack comes with wheels so your kids can drag it around like a luggage. This lightens the burden on their shoulders ad back. However, with the addition of wheels and a handlebar, the bag may become excessively heavy when carried on the back. 
11. IMPACT Children School Bags with Wheels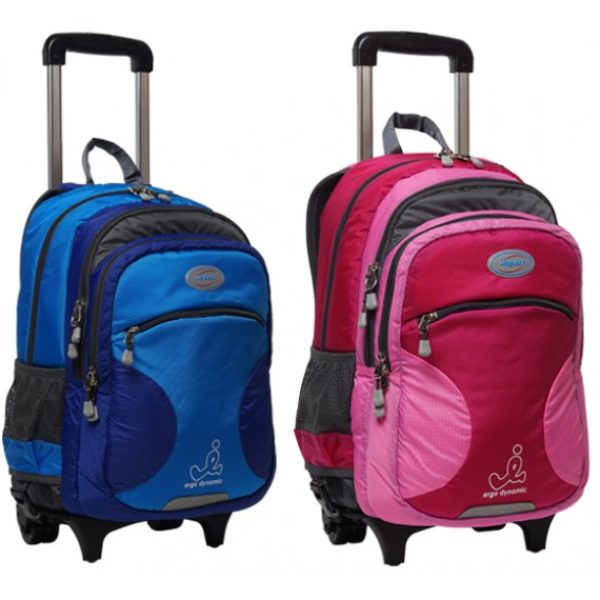 Where to buy a trolley school bag for Primary 1 and up? Look no further than Ergoworks, the best school bag brand which carries the hybrid IMPACT Children School Bags with Wheels (available on Ergoworks). There are two ways to use this school bag. On long school days where your kids will need to carry many books and files, the trolley mechanism will come in handy as they won't have to carry the weight on their shoulders. For lighter school days, you can detach the school bag from the trolley mechanism to convert it into a regular backpack! This 2-in-1 school bag will definitely be a handy companion for your kids.
12. Pink Gradient Waterproof Trolley School Bag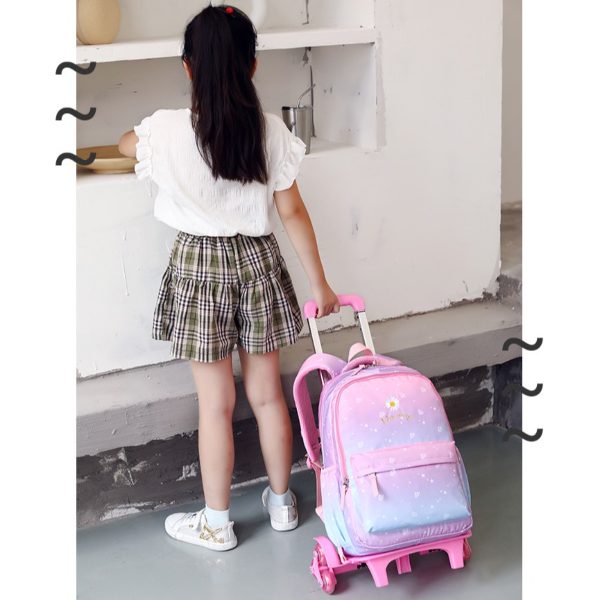 Many kids struggle to drag their trolley backpacks when they come across rough terrains or staircases. To counter this, the Pink Gradient Waterproof Trolley School Bag (available on bagghibag.sg) features a triple wheel setup on each side for easier manoeuvre. The bag also comes in a high feet version that increases the height of the trolley base to reduce friction between the backpack and the ground for better durability. If your kids attend night classes, we suggest getting the glow in the dark wheels so your little ones stand out when crossing the road. 
13. Justice League Trolley School Bag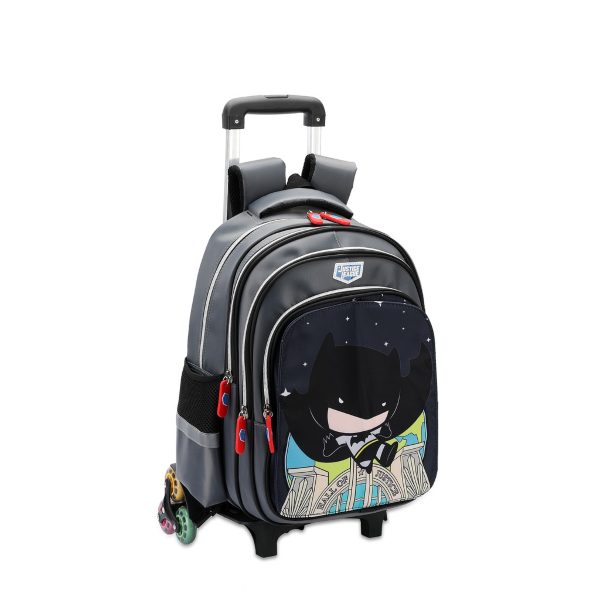 The Justice League Trolley School Bag (available on VOLKSWAGEN ACCESSORIES SHOP) is everything your child needs and more. Aside from its removable trolley mechanism, triple wheel setup and cushion shoulder straps, this cool backpack also comes with four main compartments to segregate worksheets from files and textbooks! Did we also mention that the bag comes with magnetic interchangeable cartoon designs that your child can choose between? Simply flip the front flap to reveal other character designs, including Batman, Superman and Flash — all your child's favourite DC superheroes are here! 
Gear up for the new school year with these best school bags for Primary 1 and up
Shopping for a new school bag is always one of the best parts of school reopening. We hope our round-up of where to buy school bags in Singapore for Primary 1 and up has helped you and your kids prepare for the new school year! Aside from bags, your child will also need a new pair of white school shoes and cute stationery. Now is also a good time to revamp your kids' study room with the best study tables which will help them focus better on their studies!