It's time to get ready for Christmas with these 19 Christmas movies that you can stream for free on Netflix!
1. A Christmas Prince (2017)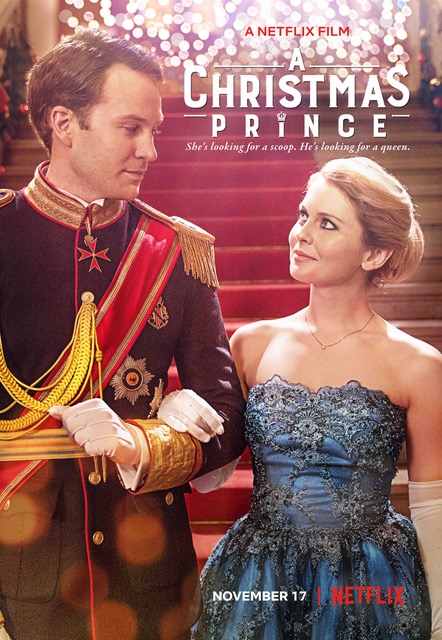 This romantic Christmas movie follows the story of a young aspiring reporter, Amber Moore, and how fate brought her to meet the crown prince of the fictitious country, Aldovia, Richard, during a press conference at the royal family's palace. The story slowly unveils the love story between two protagonists as Amber assists prince Richard's accession to the throne, despite many obstacles in their way.  
Cast: Rose McIver, Ben Lamb, Alice Krige
2. A Christmas Prince: The Royal Wedding (2018)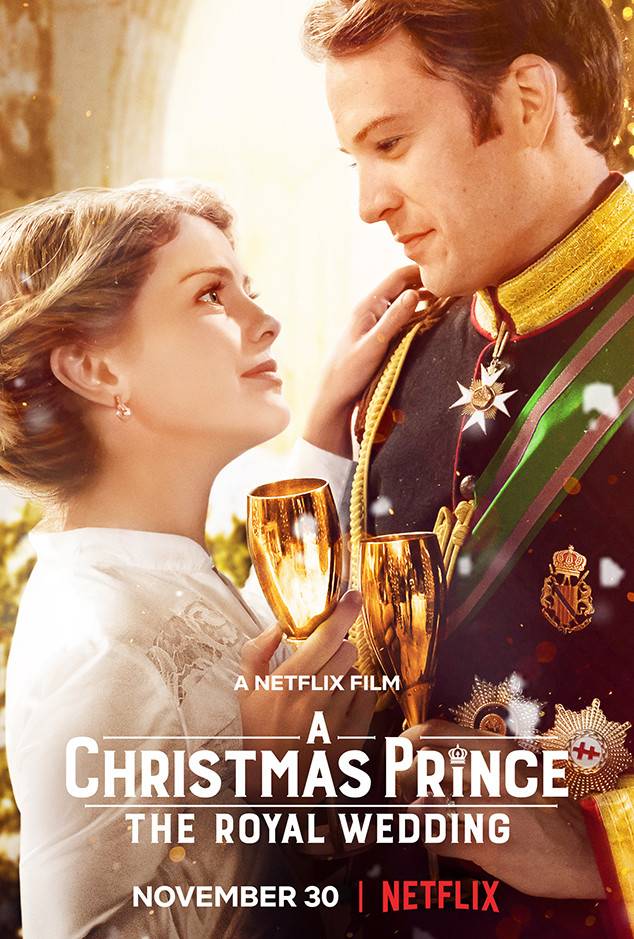 If you loved A Christmas Prince, you'll definitely want to catch its sequel, which was just released in November. The movie follows the events of the first film (no spoilers here… yet), and Amber and Richard are happily engaged. However, things obviously won't be as smooth as everyone hoped it'll be. Royal life might not just be Amber's cup of tea, and Richard might be regretting his choice to take up the throne. How will things end up between the two protagonists? Well, you'll have to watch to find out!
Cast: Rose McIver, Ben Lamb, Alice Krige
3. A Christmas Prince: The Royal Baby (2019)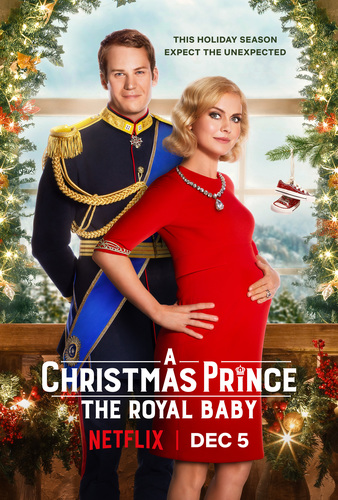 With the arrival of the third movie in the A Christmas Prince franchise, Netflix has completed its first-ever movie trilogy. Not only can you catch the familiar faces in these movies but most importantly, a new face. A royal baby is on the way this Christmas! What could threaten the peace of the new happy family?
Cast: Rose McIver, Ben Lamb, Alice Krige
4. Let it Snow (2019)
A snowstorm hits on Christmas Eve, bringing a group of high schoolers together. Based on the young adult novel by John Green, Lauren Myracle and Maureen Johnson, Let It Snow is a story of the collision of friendship and love, and of course with Christmas, nothing can stay the same. Comfortably cliché, this movie is an exceptional ensemble with just the right amount of holiday cheer.
Cast: Isabela Merced, Shameik Moore, Odeya Rush 
5. A Cinderella Story: Christmas Wish (2019)
The Cinderella storyline has been done to death…. or has it? This 2019 Christmas remake of the Cinderella story shows the journey of an aspiring singer finding her own holiday miracle as she overcomes the obstacle also known as her family – a vain stepmother and mean stepsisters. Would this do the Cinderella story justice? It definitely is worth a watch to find out!
Cast: Laura Marano and Gregg Sulkin
6. Holiday Rush (2019)
Rush, the #1 morning radio DJ in New York suddenly finds himself facing unemployment thanks to a buyout. To make matters worst, he goes home to 4 spoiled kids upset at the lavish Christmas they will not be getting. Luckily for him, his work partner Roxy is not one to take things lying down. Together, they decide to buy the old radio station. This movie is bound to make you laugh just as well as it is to put tears in your eyes; it puts you in the holiday mood just as it pushes you to recognise the people who helped you make it to the end of the year.
Cast: Romany Malco, Sonequa Martin-Green, Darlene Love
7. The Knight Before Christmas (2019)
After the Princess switch, Vanessa Hudgens returns for her second Netflix Christmas movie with this romantic comedy adventure. A medieval English knight is magically transported to present day, and of course, falls for a high school science teacher. But here's the twist, she is completely disillusioned by love. Will this story have its own fairy tale ending?
Cast: Vanessa Hudgens, Josh Whitehouse, Emmanuelle Chriqui
8. Home Alone (1990)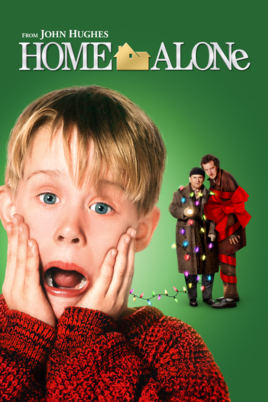 A Christmas classic, Home Alone is no stranger to most of us. The movie follows eight-year-old Kevin McCallister, who has the house all to himself after being accidentally left behind by his family who rushes off to catch their flight during the Christmas vacation. Much to his delight, Kevin enjoys his own company and indulges in all the guilty pleasures that he was so often denied at home. Little does he know that a pair of not-so-capable burglars named Harry and Marv are eyeing his family property as the next target for a burglary. This Christmas, it's up to young Kevin to outsmart the burglars in order to defend his own home.
Cast: Macaulay Culkin, Joe Pesci, Daniel Stern
9. Home Alone 2 (1992)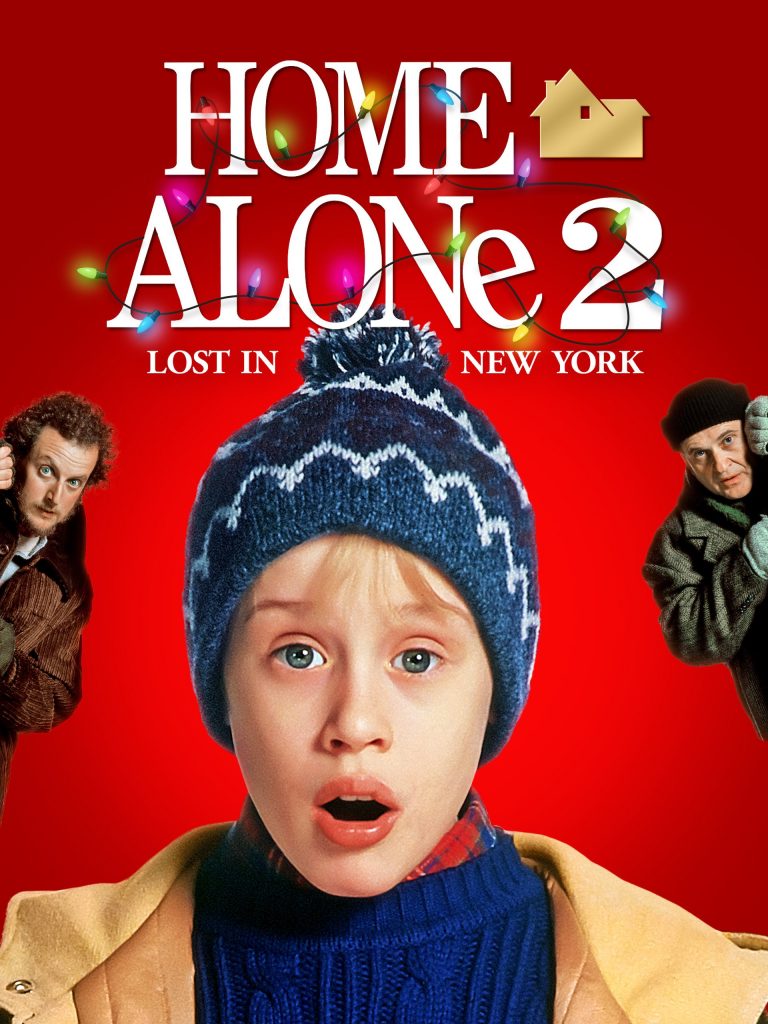 A sequel to Home Alone, the movie follows the story of young Kevin McCallister who gets a hotel room all to himself after accidentally flying alone to New York. While in New York, Kevin meets his old nemeses – Harry and Marv – and once again, foils their plan to rob a toy store.
Cast: Macaulay Culkin, Joe Pesci, Daniel Stern
10. The Holiday Calendar (2018)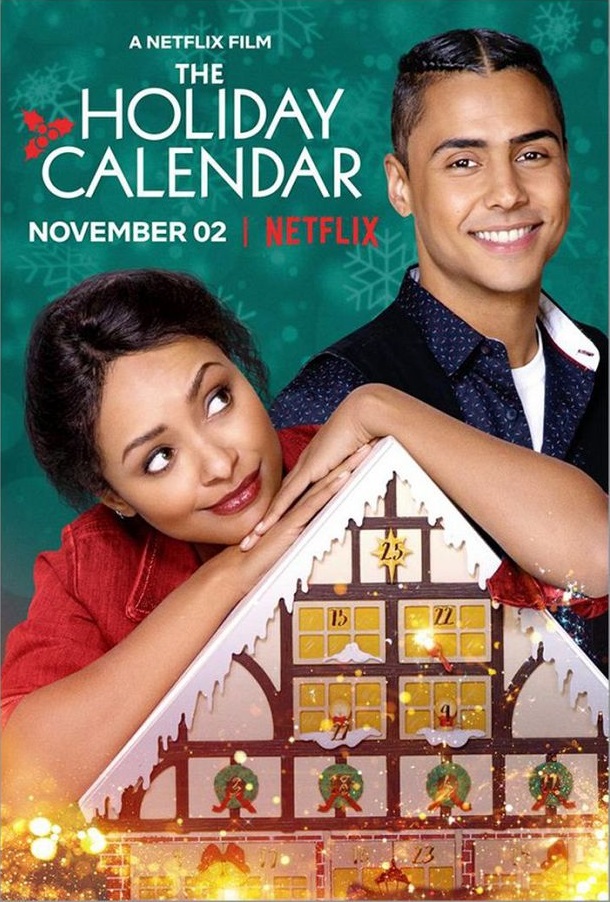 Another new movie that was just released this year on Netflix, The Holiday Calendar tells us the story of an aspiring young photographer, Abby, who inherits an antique Christmas Advent calendar from her grandfather. She soon realises that every day, she's receiving a gift that tells her a clue about what is going to happen to her that day. Will this Advent calendar point her towards true love? You'll have to watch to find out!
Cast: Kat Graham, Quincy Brown, Ethan Peck
11. The Christmas Chronicles (2018)
Have you ever wanted to catch jolly old St. Nick on camera? Well, brother and sister, Teddy and Kate, wanted to do just that, and they got more than what they bargained for when Santa Claus accidentally crashes his sleigh right on their roof. From the people who brought you Home Alone, The Christmas Chronicles follow the story of how the siblings help rescue Santa Claus and save Christmas altogether.
Cast: Kurt Russell, Darby Camp, Judah Lewis
12. Christmas Inheritance (2017)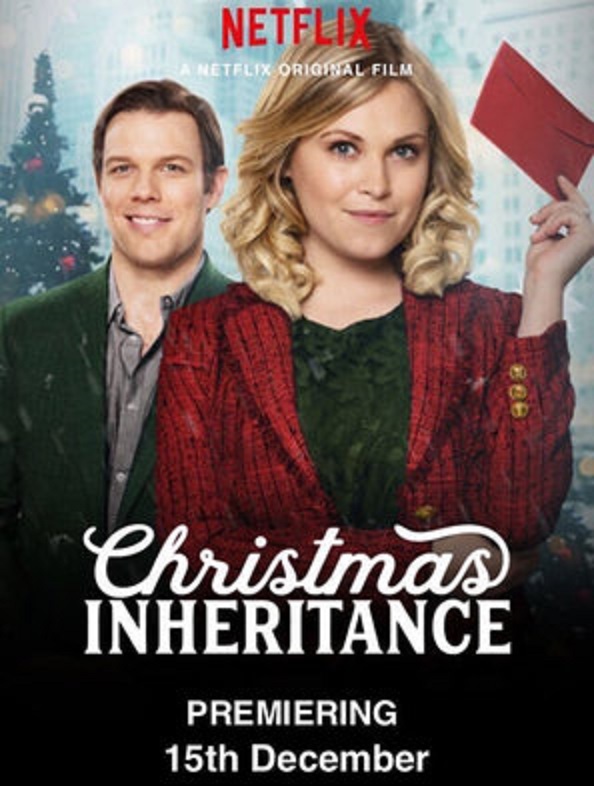 In order to inherit her dad's gift company, ambitious heiress Ellen Langford must go on a mission to deliver a special Christmas letter to her father's former business partner, Zeke, who is residing in a secluded town area. When a major snowstorm leaves Ellen stranded at a town inn, Elle has no choice but to work to earn her keep. The story slowly unfolds as Elle unexpectedly finds romance with a local artist named Jake while also discovering the true gifts of Christmas, including friendship and love.
Cast: Eliza Taylor, Jake Lacy, Andie MacDowell
13. Christmas Wedding Planner (2017)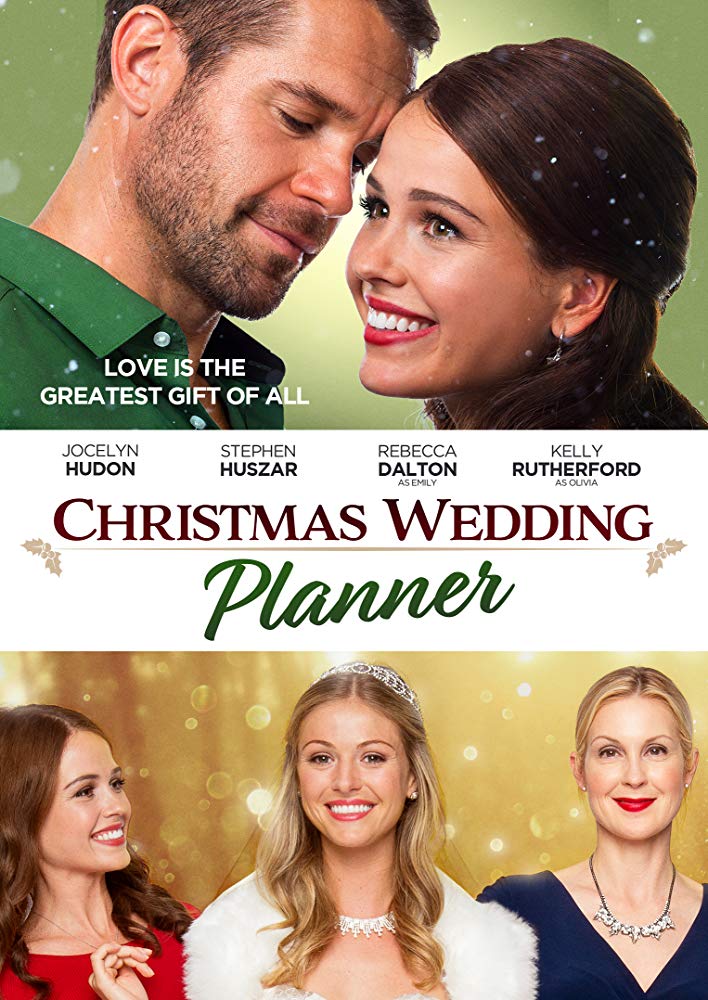 Kelsey Wilson might be finally having her big break as a wedding planner after she's tasked to plan her beloved cousin's lavish and exclusive wedding. However, things are not going as smoothly as she hoped as she faces a devilishly handsome private investigator, Connor McClane, who seems bent on turning her world upside down. Will she be able to plan the wedding? You'll have to watch the movie to find out!
Cast: Jocelyn Hudon, Stephen Huszar, Kelly Rutherford Clay Vanstone
14. Office Christmas Party (2016)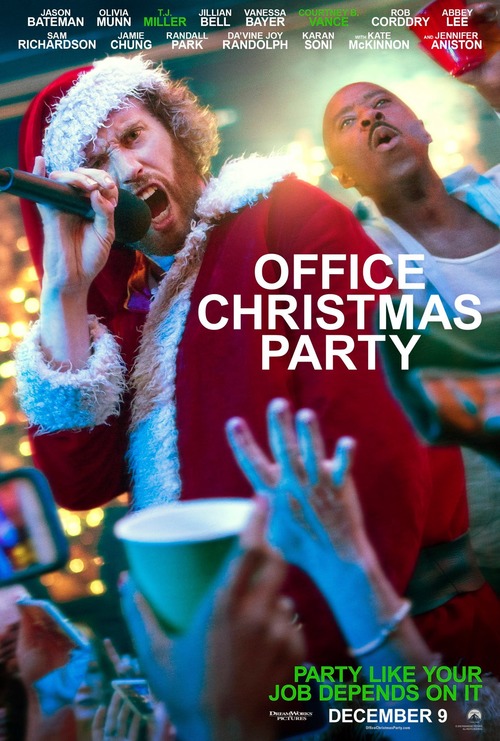 When branch manager, Clay, finds out that the CEO, who's also his sister Carol, is planning to shut down his division in the family business, he organises a Christmas party in hopes to land a big client to save his division. Will his plan be successful? Watch to find out!
Cast: Olivia Munn, Jamie Chung, Abbey Lee
15. Four Christmases (2008)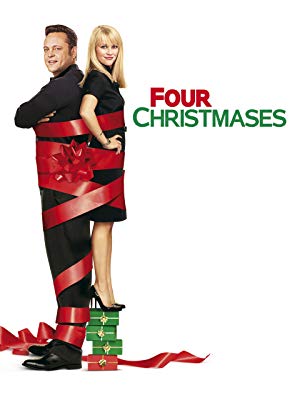 Despite dating each other for three years, Brad and Kate never had the intention of getting married or having kids. When both of them are forced to spend their first Christmas together visiting each of their four idiosyncratic parents, havoc ensues. Will it change their mind about true love and marriage? Perhaps the magic of Christmas can!
Cast: Vince Vaughn, Reese Witherspoon, Robert Duvall
16. The Holiday (2006)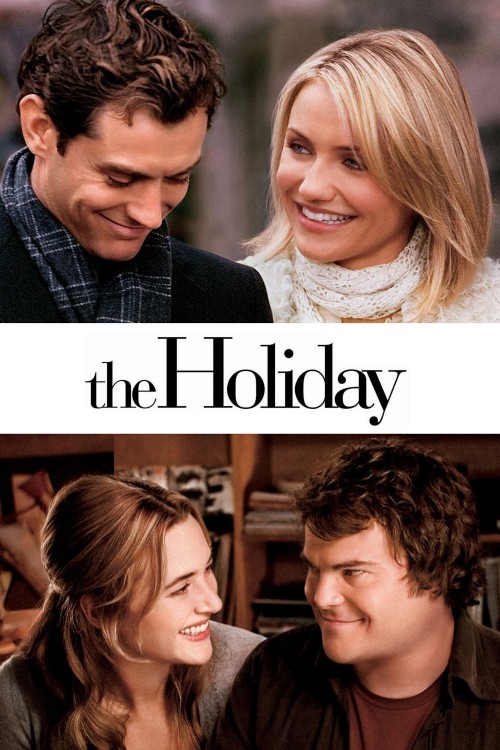 The movie follows the story of two ladies, Amanda and Iris, who seem to be always stuck in a vicious cycle of dead-end relationships with two-timing men. To get around this problem, Amanda and Iris decide to swap homes. Will they finally be able to find their one true love? Watch to find out!
Cast: Nicholas Downs, Edward Burns, Miffy Englefield
17. Angela's Christmas (2018)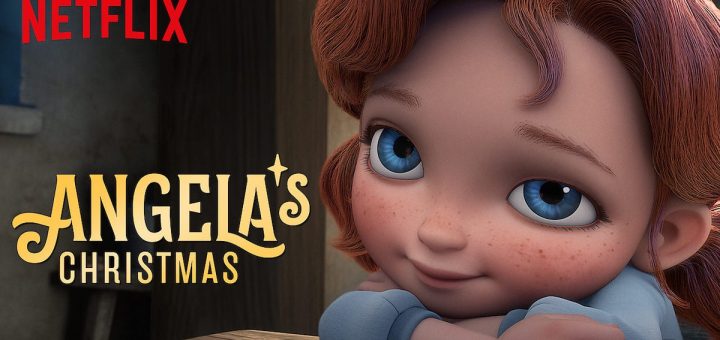 Adapted from the popular children's story from Pulitzer Prize-winning author Frank McCourt, Netflix's animated holiday special Angela's Christmas was made to get you in the Christmas mood. The movie follows the story of the young protagonist, Angela, who attends church with her family on Christmas Eve. When Angela accidentally mistakes a Baby Jesus doll to be a real baby, she decides to take matters into her own hand and steal it from the church. Angela subsequently sets on an adventure to provide better care for the doll, and the movie slowly unveils a heartwarming story of the innocent desire of a child to ensure that everyone is loved and cared for.
Cast: Lucy O'Connell, Ruth Negga, Brendan Mullins
18. The Polar Express (2004)
Another warm-hearted tale and the perfect family movie, The Polar Express tells an extraordinary story of a young yet absolutely brave boy who sets out on a sole adventure to verify the existence of Santa Claus on Christmas Eve. In order to banish the sceptical thought of Santa Claus's existence, the doubting boy hops onto a powerful magical train that's headed to Santa Claus's house at the North Pole. Through the ride, he learns the greatest life lesson, that the wonder of life never fades for those who believe.
Cast: Tom Hanks, Leslie Zemeckis, Eddie Deezen
19. Christmas With The Kranks (2004)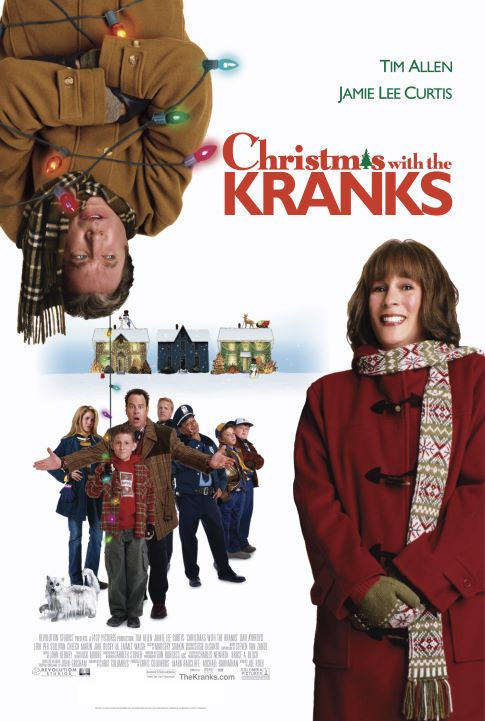 Based on the 2001 novel, Skipping Christmas, the movie Christmas With The Kranks follow the story of how Luther and Nora Krank decides not to celebrate Christmas after finding out that their daughter, Blair, will not be home for Christmas. However, Blair decides to surprise her parents and announces that she'll be home for Christmas on Christmas Eve itself. The hilarious story follows as Luther and Nora scramble to prepare everything they need in one day. Will they be able to make it in time for Christmas? You'll have to watch to find out!
Cast: Tim Allen, Jamie Lee Curtis, Dan Aykroyd
Hurry, grab your popcorn and drinks, and get ready for your Christmas movie marathon!
---
New to Shopee? Get $7 off (min. spend $15) with code*: FLIXMAS
*TNC Applies. Valid for new users from 19 to 26 Dec only.