Company Christmas parties might seem like a drag, but they can be fun! If you're tasked with planning your team's Christmas gathering, here's a list of entertaining Christmas party games (besides secret santa) that will get everyone into the mood and also help strengthen team bonds! After all, 'tis the season to be jolly! 
Christmas party games for gift exchange
Gift exchange is undoubtedly one of the most fun aspects of Christmas parties, especially during gatherings with your colleagues — after all, this is the only time you can snatch a gift meant for your boss and get away with it!
1.

Left/Right Gift Exchange Game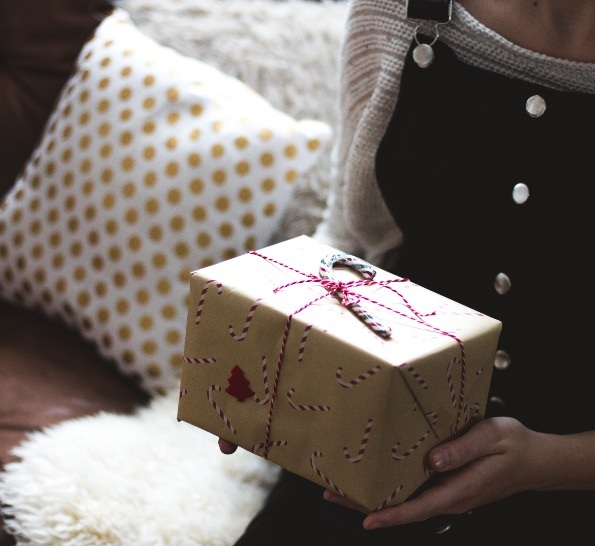 The left/right gift exchange game is simple yet it'll sure make for some chaotic fun! All you have to do is gather your colleagues in a circle while the narrator narrates a story — it can be any story, as long as it contains tons of directional cues. Pass the gifts whenever the cues 'left' and 'right' are read until the story ends. You'll also get to keep the gift you're holding at the end. That's
right,
now all that's
left
for you is to enjoy your present! 
2. Never Have I Ever Swapping Game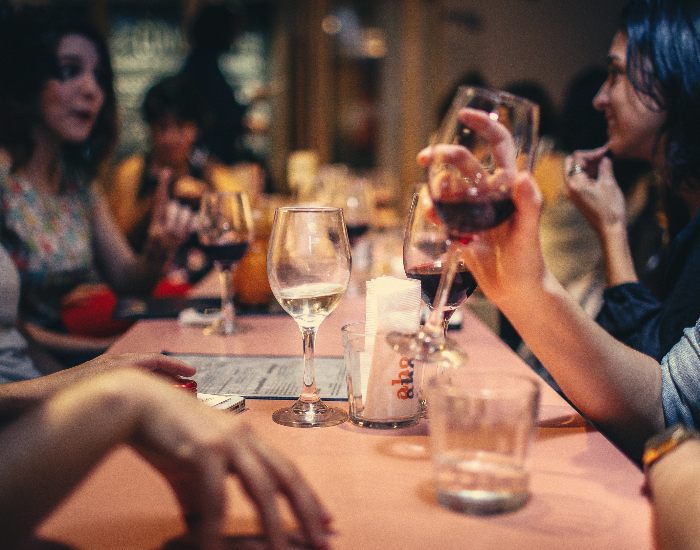 Never Have I Ever is a popular party game and  a pretty good Christmas party gift exchange game too, especially for large groups! For the uninitiated, the game is simple: the host reads a list of random Never Have I Ever statements and those who have done it will have to swap gifts with each other. It's a great way to get to know your colleagues outside of work, especially if some wine is involved! 
3. Random Facts Game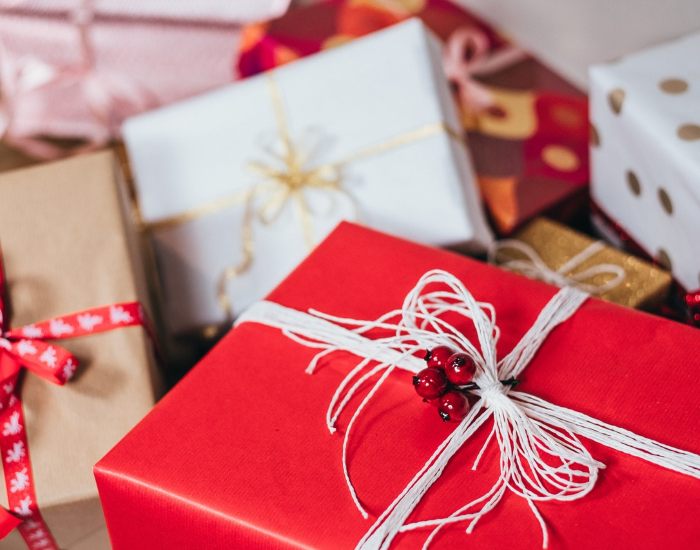 The random facts game is another suitable Christmas game for large parties. Each guest will write a random fact about themselves on their gift. During the game, each fact will be read out and the rest of the partygoers will have to guess who it identifies. The first person to guess correctly will get to keep the gift and will be out of the game. This game may sound simple but just wait 'til everyone gets competitive — there's just something about guessing random facts about your colleagues that gets everyone all fired up.
4. White Elephant Gift Exchange
Of course, we couldn't leave the quintessential Christmas swapping — or should we say, stealing — game out of this list! In this game, everyone will be given a random number after placing their gift in a pile. The first player starts off by unwrapping a gift and holding it out for everyone to see. The next player gets to choose another gift to open from the pile or steal player one's gift. The game then continues, with each player having the choice to open or steal an unwrapped gift and ends when everyone has a gift in their hands. For  more fun, play the game with gag gifts. Can't decide what gift to get? Check out our ultimate Christmas gift guide here! 
5. Hot Potato
Hot Potato is a great #TB to your childhood and is also a surprisingly fun Christmas gift exchange game for parties! Watching your workmates' anxious scramble to the timer can be super hilarious. Just like the normal version of the game, players have to pass the gift around while the host starts a timer. Unlike the normal iteration, however, there are no losers here – the person holding the gift when the timer runs out gets to keep it! For added chaos, pass a few gifts around the circle simultaneously! 
6. Santa's Elf Gift Exchange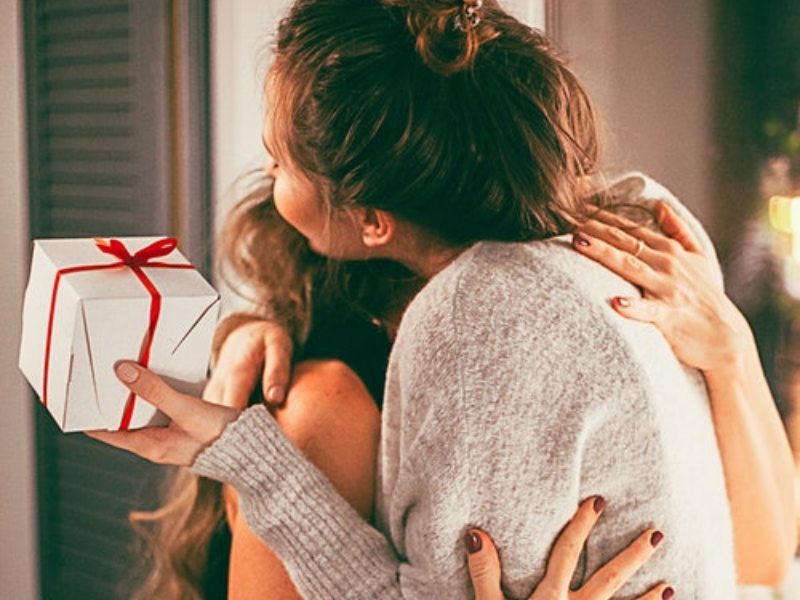 Think you know your colleagues well? Put your knowledge of your teammates to the test! For a fun twist to your typical Christmas party game, give everyone another colleague to pick a present for. Instead of fighting for a gift for yourself, you'd have to try to get a gift for your designated colleague during the games. You'd be surprised at how much (or how little) you know each other! 
Christmas team bonding party games 
It can be hard keeping everyone entertained during workplace parties. Games should be well-organised and inclusive or else it can become a recipe for disaster. If you're in a bit of a rut, fret not because we've got you covered with this list of fun Christmas party game ideas. Besides providing a bundle of laughs, these games also double up as engaging team bonding activities!
For larger groups…
6. Christmas Karaoke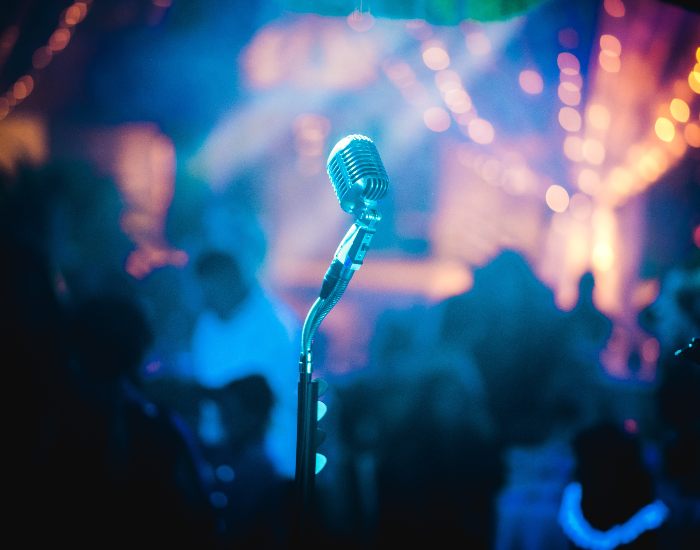 If you own a home karaoke studio then you've got to include some friendly Christmas karaoke competition into the party game lineup. Everybody loves karaoking and Christmas carolling — put them together and it's bound to make for a wonderfully merry Christmas party game. Kickstart the party by putting on some classic Christmas tunes and let the festive cheer spread. After all, you know what they say — music is the strongest form of (Christmas) magic! 
7. Gift Wrapping Race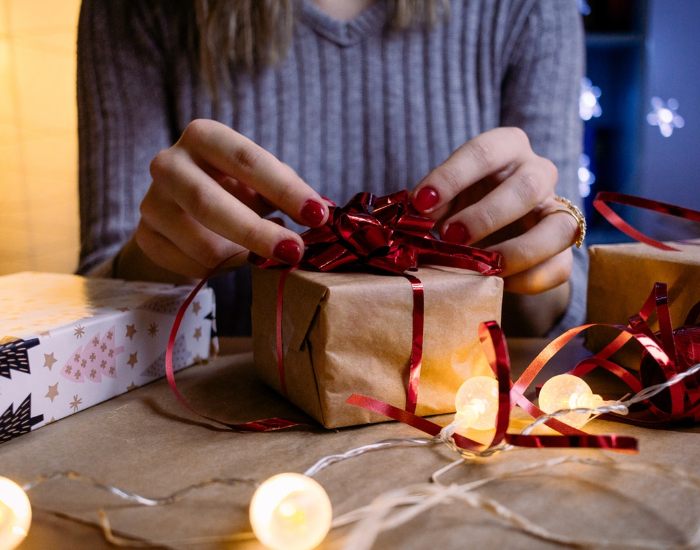 Teamwork makes the dream work and there's no better instance of this in the workplace. Split the partygoers into smaller groups and provide each group with a present as well as other wrapping materials to wrap it with. Seem easy? Here's the catch – they have to wrap their gifts with one hand! The fastest team wins and gets to keep their present. Bonus points if they've added some aesthetics into their wrapping! 
8. Human Christmas Tree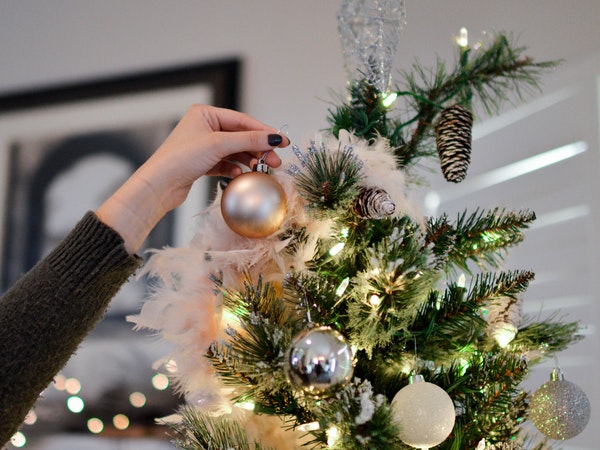 Put your artistic ability to the test with this party game! Divide the partygoers in smaller groups of three or four and assign one person in each group to become the designated 'tree'. The other members will then have to decorate the 'tree' with Christmas ornaments, just like they would any other tree! It's hilarious, engaging and best of all, provides a wealth of unglam photo ops of your colleagues! 
9. Stocking Race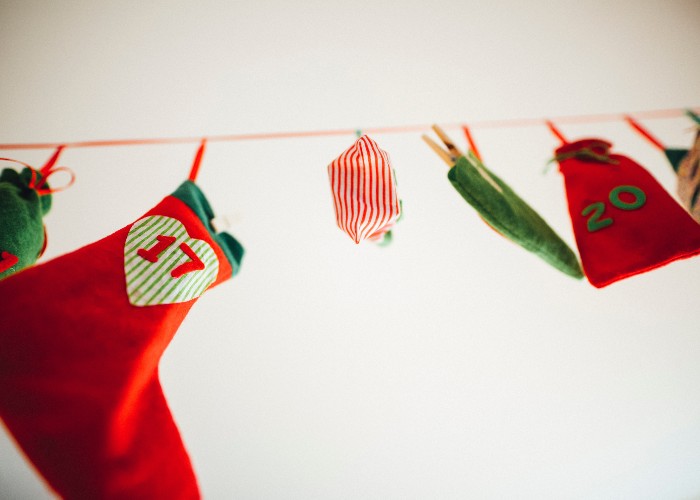 Another game that's bound to ignite competitiveness is Stocking Race! The aim of this game is to fill a stocking with as many candy canes within the time limit. For an added challenge, include rules like hopping toward the stocking or only holding the candy in their mouths. Increase the stakes by making the losing team do a forfeit — this is one game that you wouldn't want to lose! 
For smaller groups…
10. Christmas Charades
Charades is a classic party game that can be played with any number of people, although we do think that it's definitely more engaging in a smaller setting! Inject some festivity into a standard Charades game by making it Christmas-themed. Furthermore, watching your colleagues act out prompts like 'reindeer', 'gingerbread man' or even Christmas movies is definitely something you wouldn't want to forget. The more musically-inclined can also play the song variant of the game, where you guess the Christmas carols. Fair warning, though — you might just be tempted to start carolling! 
11. Santa Limbo
Here's a game that will stretch you beyond your limits — literally. You might have played limbo before, but you've certainly never played it dressed as Santa! Donning the famous red suit (and fake belly!) sure does put a fun and festive twist to the game — after all, there's no better way to get into the spirit of Christmas than dressing up like Father Christmas himself.
12. Holiday Heart Attack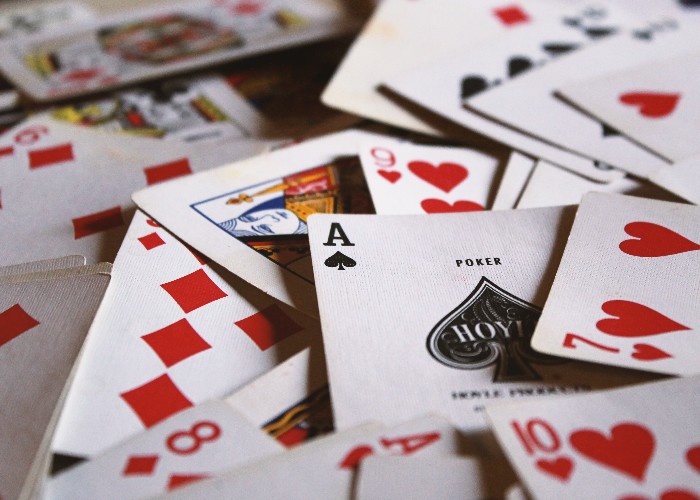 Similar to the usual game of Heart Attack (also known as Spoons), this holiday variant includes a pile of candy canes in the middle. The aim of this card swapping game is to collect four cards of the same rank and once a player has done so, he will take a candy cane from the pile. Every other player has to follow suit and the last player to do so will be out of the game. It's chaotic, messy, (somewhat) violent and a whole lot of fun — especially if some drinking is involved in this party card game! 
Christmas party games that will make everyone go Ho, ho, ho! 
We know, not everyone is thrilled by the idea of office parties. But give them another chance  — Christmas office parties are a fun way to spread the festive cheer! 
Looking for more Christmas party games? Check out this list of Switch party games or the best kid-friendly party games for your littlest guests! Meanwhile, if you're hunting for an unconventional Christmas gift idea, you might just find one in this list of unique Christmas gift ideas!
---
New to Shopee? Get $7 off (min. spend $15) with code*: MERRYPARTY
*TNC Applies. Valid for new users from 20 to 27 Dec only.