When seeing old pictures, a lot of you may have made fun of your parents for making horrible fashion choices. But a few years later, you realise that some of their fashion faux pas is now fashion-forward must-haves! Trends from the past have always reemerged at a later time. Which are the ones that you could be trying out for yourself? Read on to find out!
1. Athleisure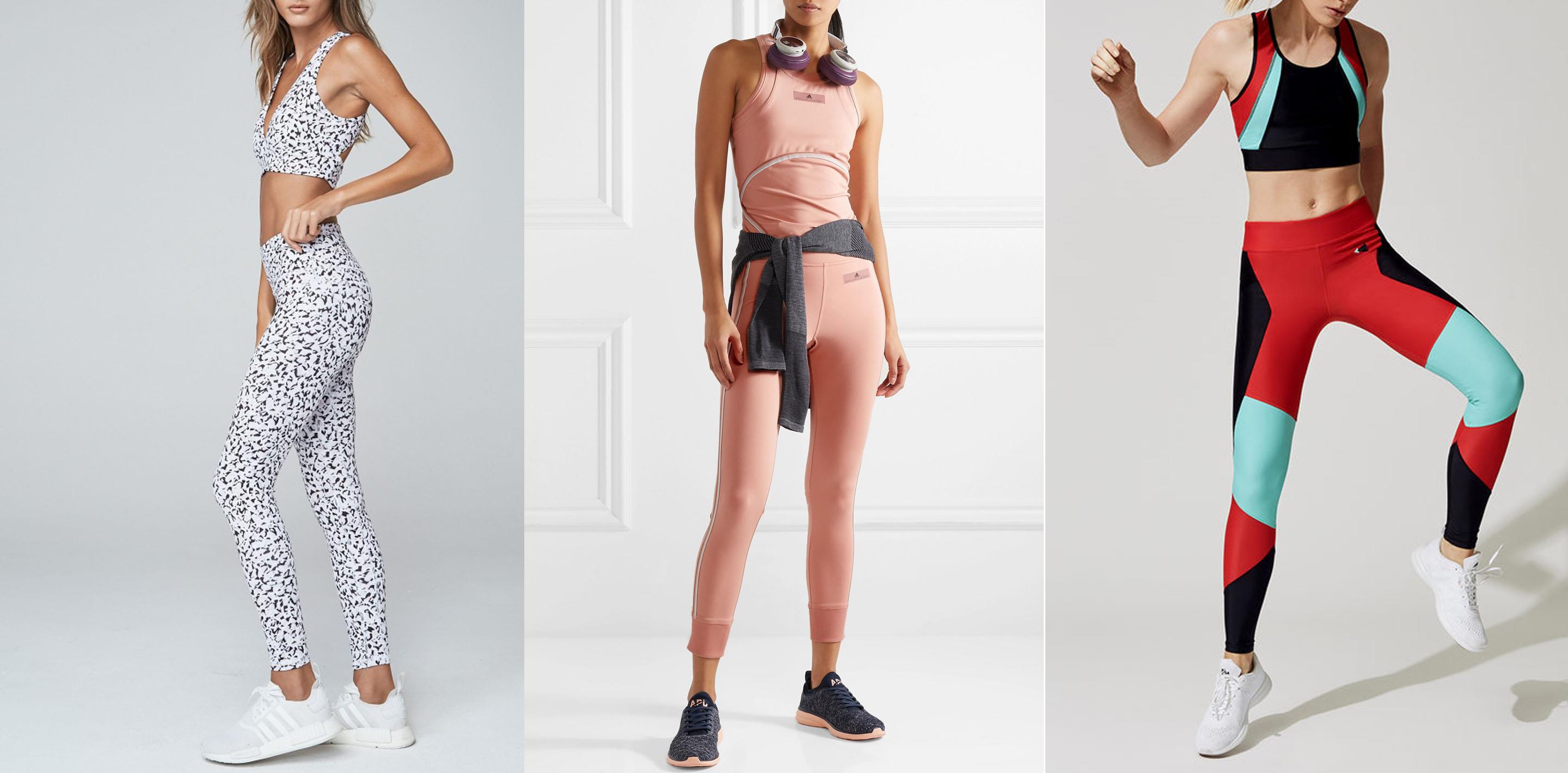 The compound word for athletics and leisure represents multi-purpose clothing. It is comfortable enough to work out in but is also stylish to strut around in the whole day. Starting from wearing yoga pants in the '90s, the evolution of athleisure has resulted in us wearing sports shoes, polo shirts, and bike shorts when we're not even involved in such activities. Hooray for comfy outfits!
2. Flared Pants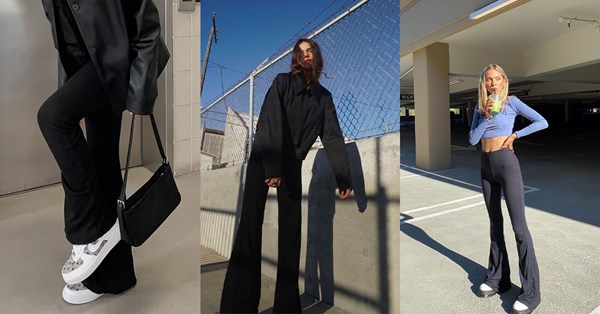 Nothing ages you quite like the return of a piece of clothing that you swore you'd never wear again. But here we are 20 years later, in 2021, talking about flared pants, which have seemingly appeared out of nowhere and are suddenly beloved by just about everyone, from rising Gen-Z influencers to veteran fashion editors.
3. Shoulder Bag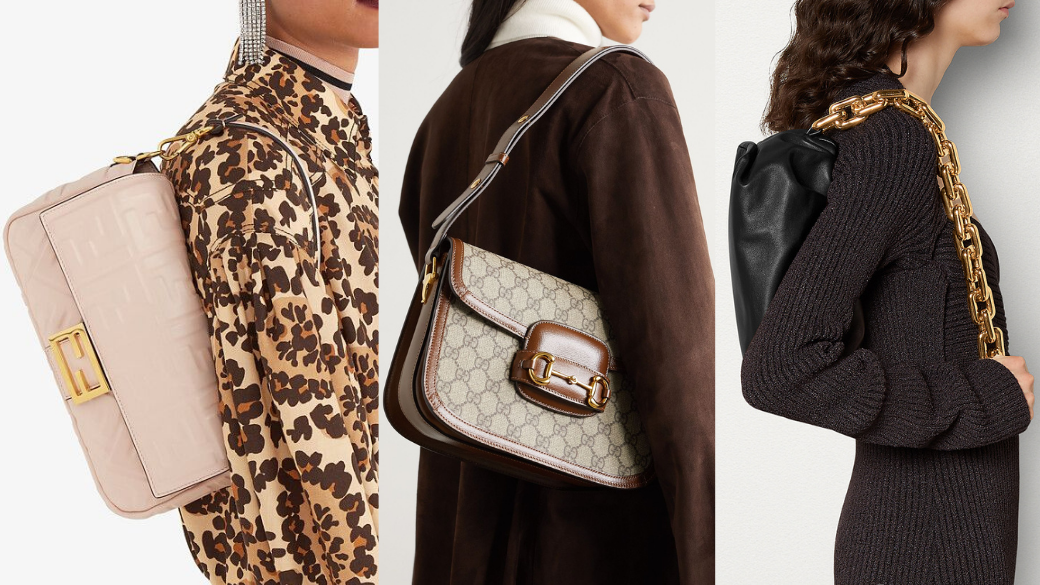 Complete your outfit with the complimentary shoulder bag. Big enough to carry the essentials but small enough to not overshadow your outfit, slim and chic shoulder bags are every model's off-duty preferred bag and ours, too! We think it's worth the investment!
4. Mom Jeans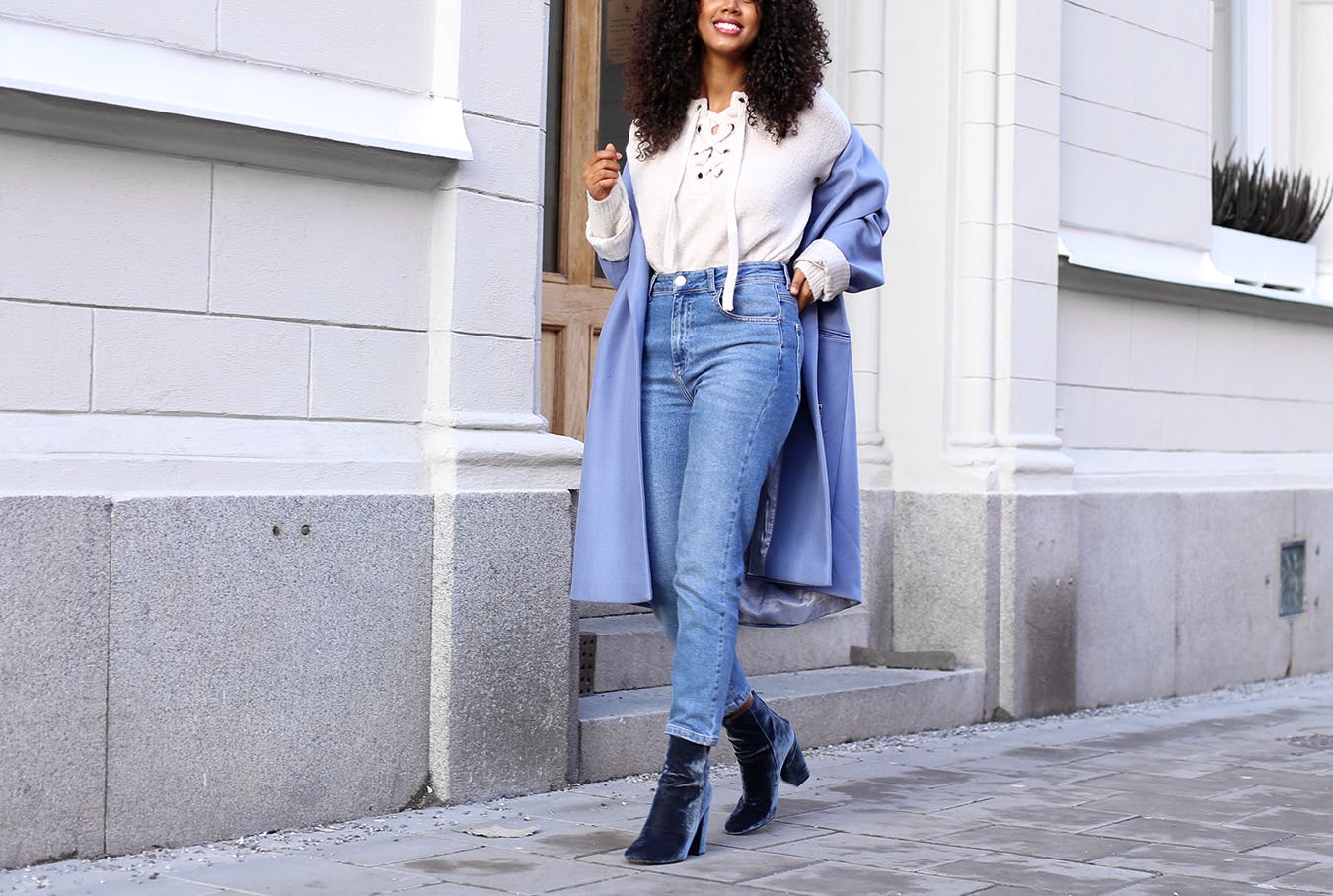 One of the easier items to adopt, these high-waisted jeans can be styled in so many ways, as they come in different fabrics and cuts. Maybe this is why moms from the Nineties were on the trend. This previously uncool trend is almost a necessary item for anyone's wardrobe. If you're not sold yet, remember that mom jeans are extremely comfortable to move around in, and then it hides any insecurity you may have about your midriff.
5. Crop Tops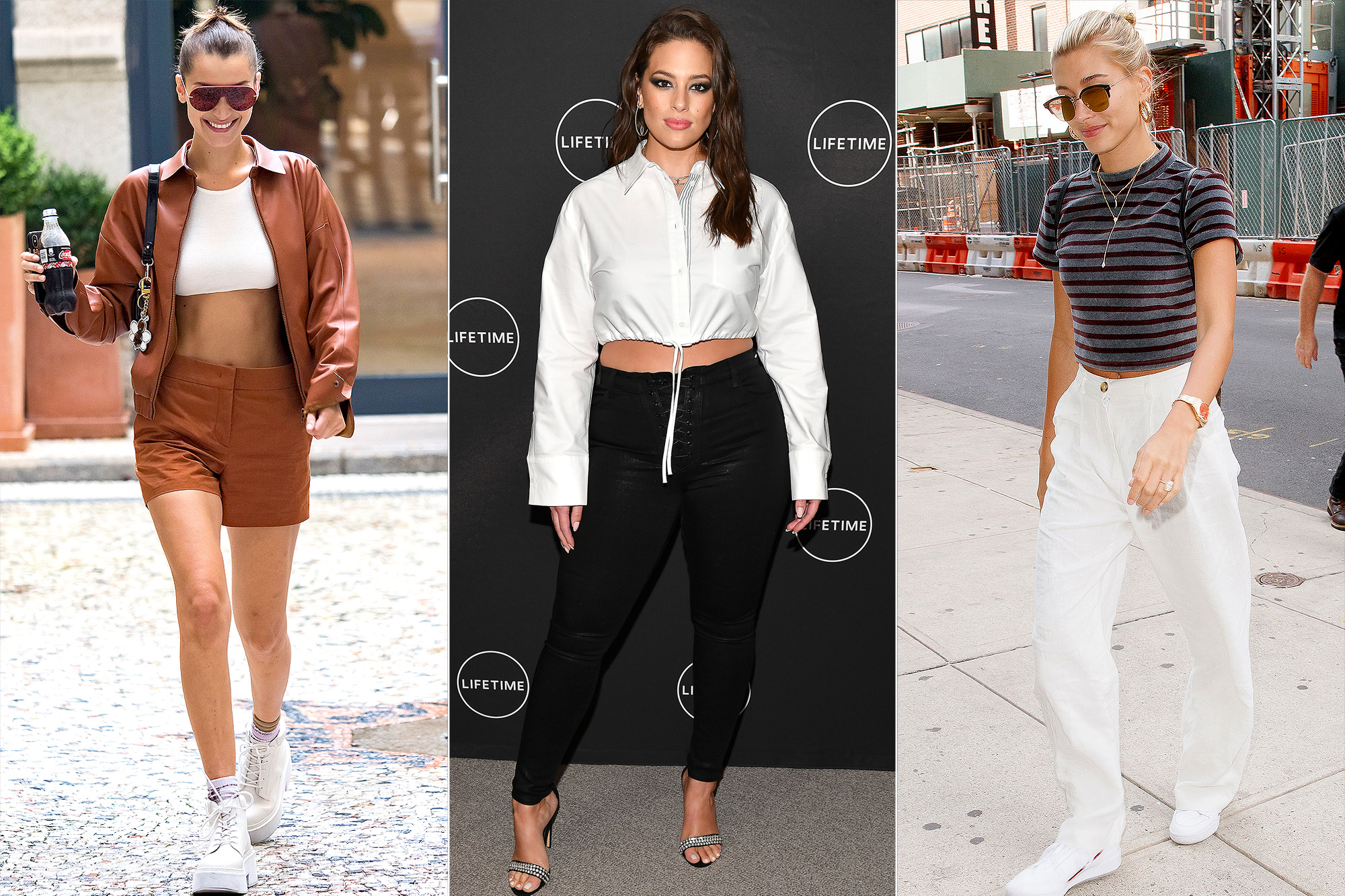 On the contrary, if you want to flaunt your mid-section, this trend is perfect for you! Initially, it rose to prominence in the '70s and '80s, thanks to pop culture. Crop tops were almost exclusively worn by belly dancers at first, but became an important item for women in the 1940s, pairing well with the also-popular high-waisted midi skirt. After vanishing somewhere in the 2000s, the crop top came back strong with various styles, perfect for formal, casual, athletic, and anything else you want it to be.
6. Slides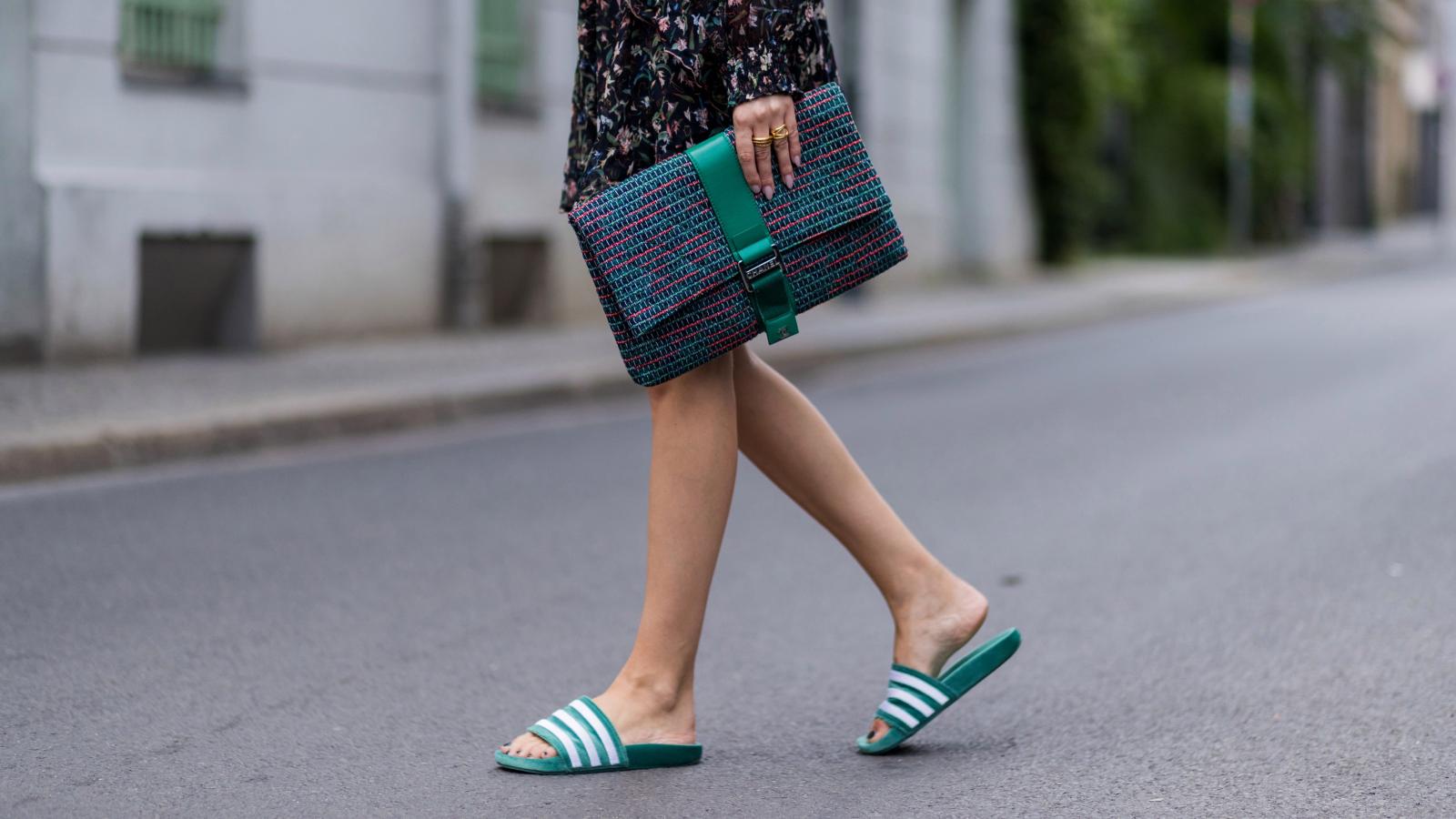 This trend makes it acceptable for us to walk around in comfy, open shoes without looking like a complete slob. Thankfully, slides re-entered the fashion scene, after becoming popular in the late 1960s, to let us be as lazy as we want!
7. Velvet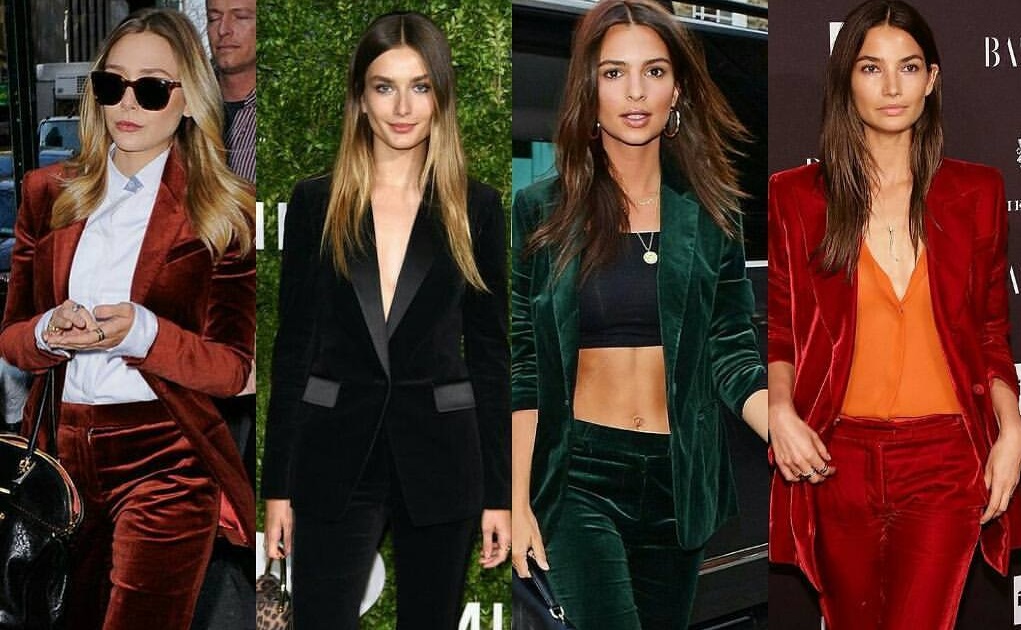 For a long time, this item was just viewed as a soft material for furniture, but in the 1970s, started becoming used in clothing. However, it was initially ridiculed (We imagine a Singaporean-style insult would be "eh, why you wearing curtain?"). However, in modern-day, the velvet material has made its way throughout the fashion world, being used for tops, bottoms, shoes, and accessories. What a versatile fabric!
8. Scrunchies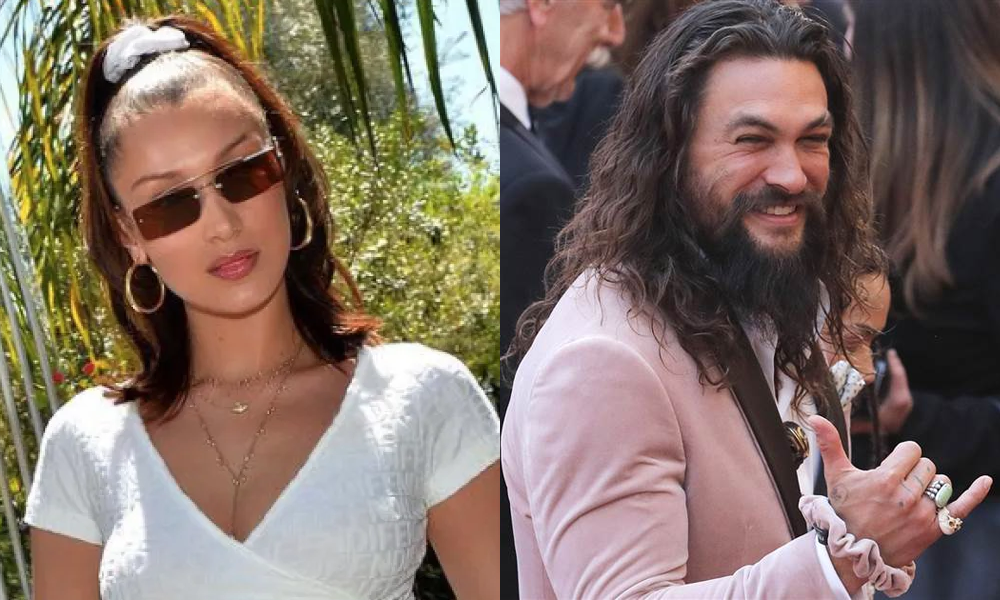 Speaking of velvet accessories, scrunchies come to mind as a popular option, both in the Nineties and now. Back then, it was often used on kids but now, any woman can style her hair into a high ponytail with one of these. The scrunchie has become so popular that even men with long hair have adopted it. Just look at how stylish Jason Momoa is with his Fendi scrunchie that was designed to match his suit, which he wore to the Oscars!
9. Fanny Packs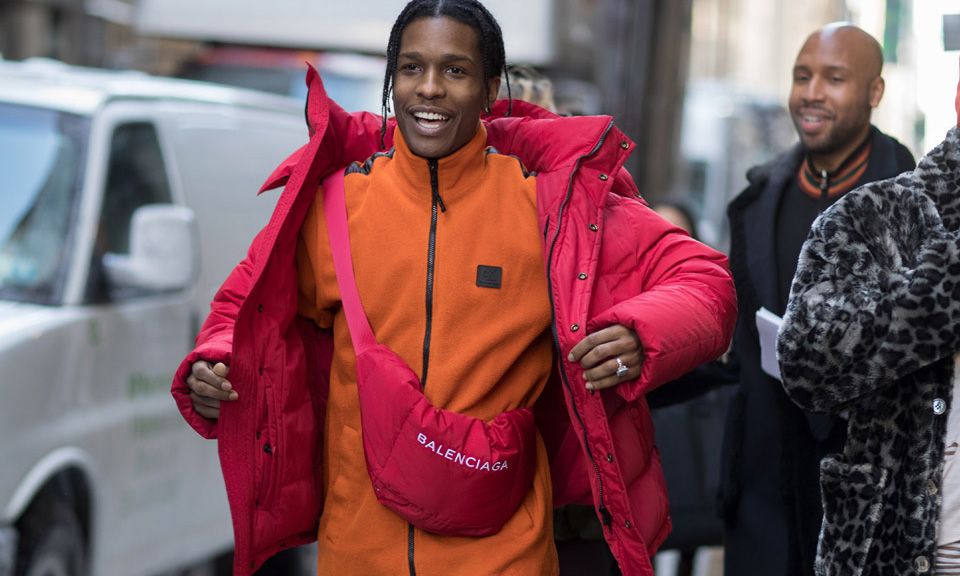 Yes, when this trend was popular in the 1990s, some of us did snicker at anyone who wasn't a dad and used this waist bag. However, now, it just makes sense! A fanny pack is a practical bag that is easily accessible and we're not shy to show our love for it, and neither should you!
10. Platform Shoes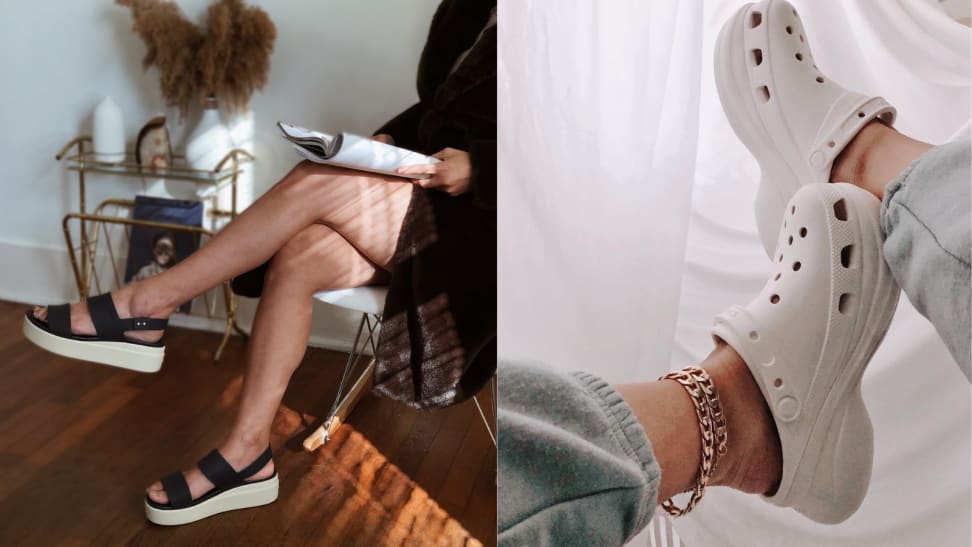 This item has been in and out of fashion for a long time, but the latest resurgence focuses on platform sneakers and pumps! It was adored by shorter women who wanted a little bit of a boost or make their legs look longer and it serves the same purpose now, with an updated look.
11. Graphic Tees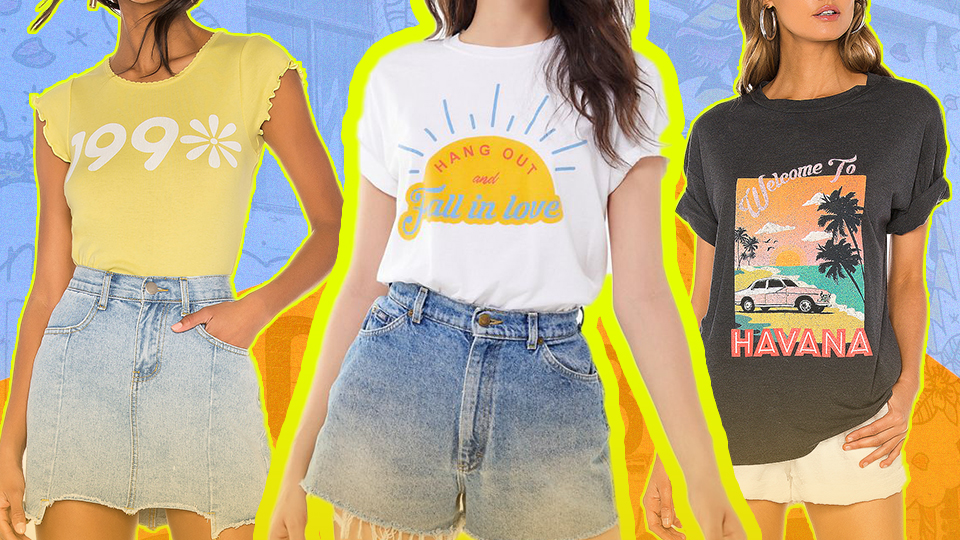 At first, this was just a way for us to dress up comfortably and stylishly in the 2000s. In the current era, sometimes graphic tees are cute and quirky, sometimes they come with powerful meanings, and sometimes, they're just a random vintage option that may not mean anything at all. One thing is for sure: for summer 2021, graphic T-shirts, in all shapes and forms, are back in a big way.
12. Puffed-Sleeves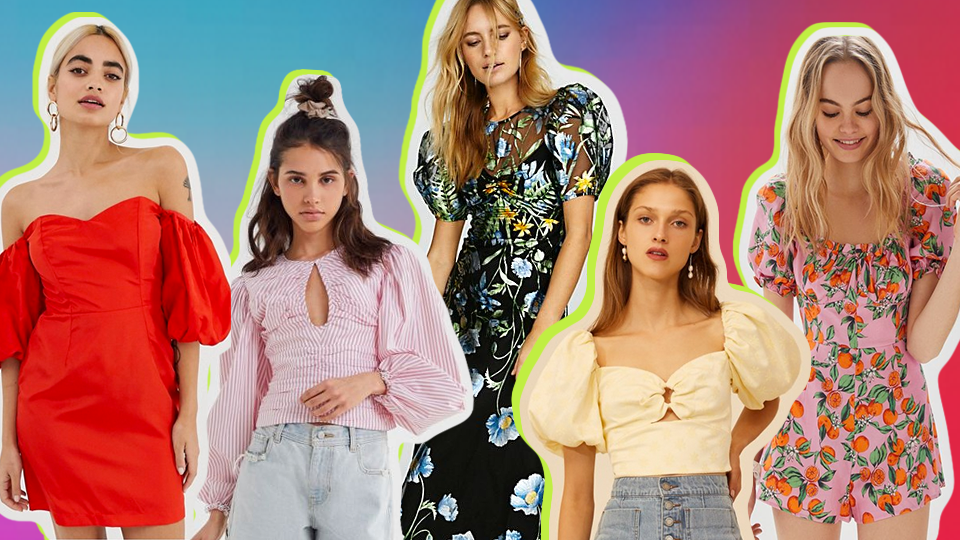 The puff sleeve trend first cracked the fashion veneer in 2018, when '80s references raved the runway. Fast-forward to 2021, however, the supersize sleeve is still just as popular as ever. When asked about its charm, designers have claimed that a puff sleeve is bold and delicate at the same time. It's an expression of femininity that doesn't shy away from the spotlight. Although some will view the trend as silly or immature, a woman wearing them will simply not care. She'll find it liberating.
13. Claw Clips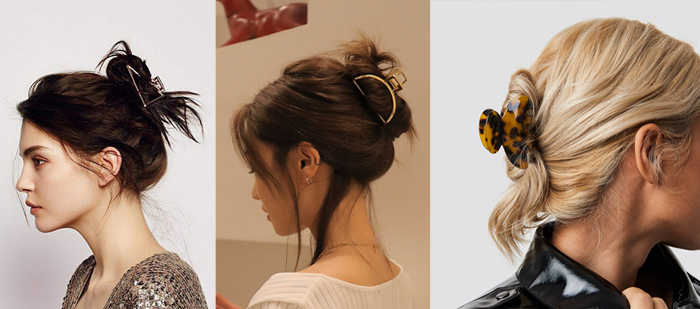 Similar to scrunchies, claw clips are perfect for both cute or comfy outfits. This trend spreads quickly on social media platforms like TikTok and Instagram, and more girls have been wearing them as an accessory to their outfits. First introduced in the '90s, people have been styling these pastel-coloured claw clips that go with that trendy 90s look.
14. Mini Backpacks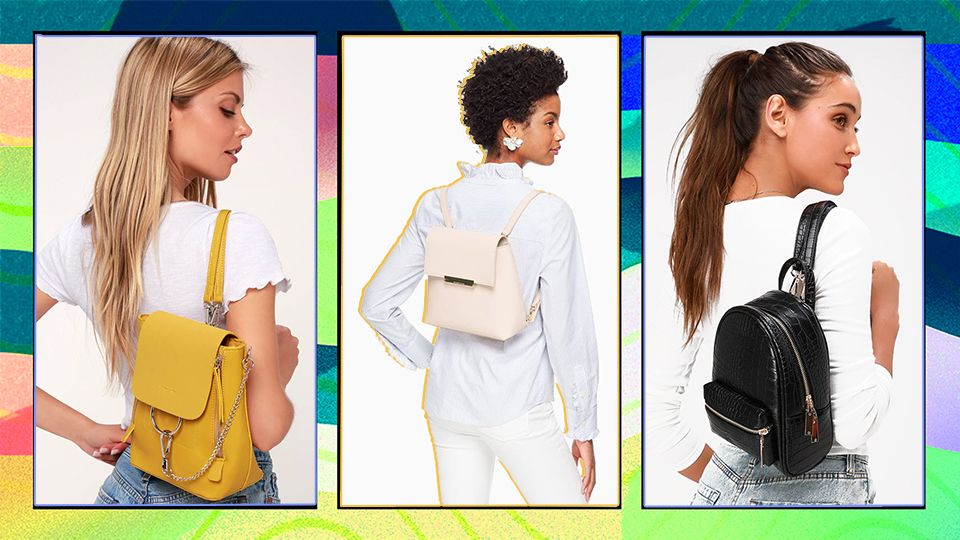 After suffering from shoulder pains that a handbag or a regular-sized backpack gave the user, the mini version of a backpack made sense, especially in the early 1990s. It was the perfect size to ensure we carried our essential items and nothing else. The new wave of adorable mini backpacks is incredibly chic and still just as practical. Not really a backpack fan? Well, some of them are also convertible, switching to a satchel with a simple strap adjustment.
15. Cargo Pants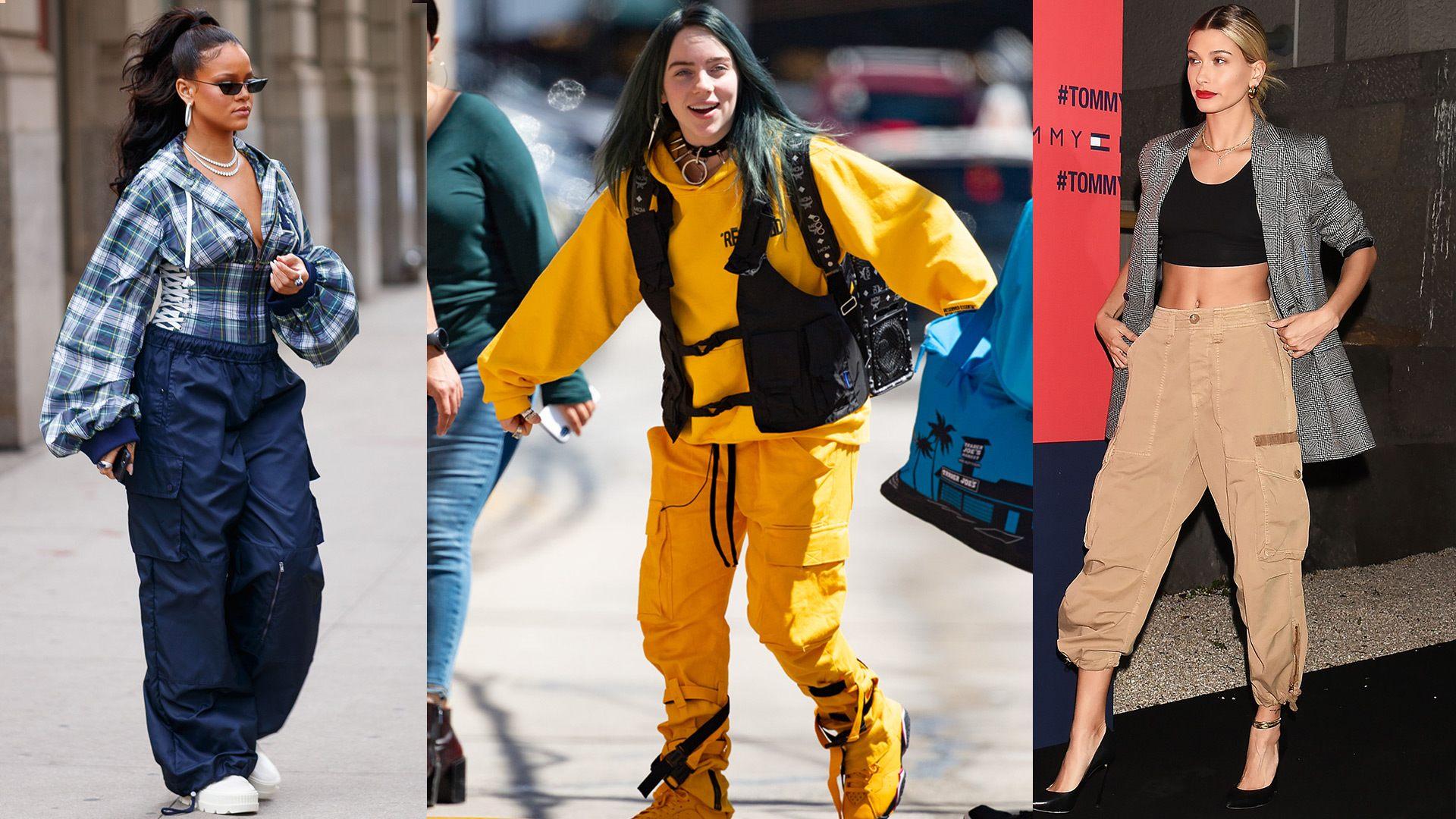 This trend was a major one in the Nineties, but was first introduced in the 1930s as – you guessed it – functional pants for soldiers. Although some still use it functionally for its multiple pockets placed at varying heights, cargo pants are mostly used for a fashion statement. Also known as joggers, cargo pants make the perfect bottoms in a grungy look, especially when paired with complementary combat boots. 
Now you can go ahead and buy everything you need to be the trendy fashionista you truly are. If you don't think these are up your alley – don't fret! Everyone has their own style, which is comfortable to them, so rock your outfit however you want!
This article was updated on 22 July 2021. Additional research done by Jiaxian Lee.
---
New to Shopee? Get $7 off (min. spend $15) with code*: 15FASHION7
* TNC Applies. Valid for new users from 24 July 2021 to 31 July 2021 only.