National Day 2020 is going to be starkly different this year. But thankfully, not cancelled. Like most, we'll definitely be missing the hyped-up atmosphere at the traditional National Day Parade (NDP). Not forgetting the thousands of spectators at either the Padang or Floating Platform. Thankfully, besides being able to enjoy the NDP festivities from the comfort of our homes, we're also able to chiong for these National Day deals! Here are 9 National Day deals you confirm plus chop, will want to chiong for:
1. Daily Flash Vouchers [1 – 10 Aug]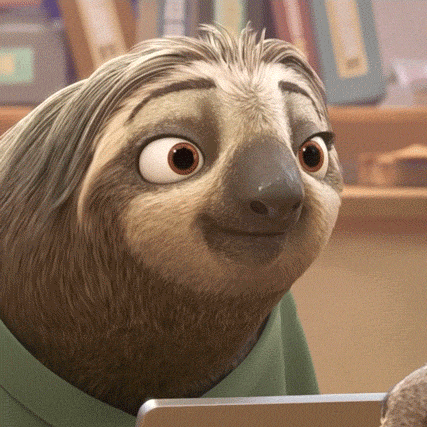 Yes, we'll be releasing daily up to 15% cashback flash vouchers every day at 12am from 1 to 7 Aug. Plus, bonus flash vouchers on 4 Aug (Bonus Flash Voucher Day) and 6 Aug (Upsized Cashback Day)!  To celebrate our nation's 55th birthday, we'll also be having upsized time slots from 8 to 10 Aug. Don't say we never share this good lobang! Camp in-app or simply set your reminders now because these vouchers will be available at 6 different time slots at 12am, 10am, 12pm, 5.50pm, 8pm and 10pm on 8 and 10 Aug. On 9 Aug only, we'll be celebrating National Day with you by releasing vouchers at an upsized 9 different time slots at 12am, 10am, 12pm, 2pm,  5.50pm, 8pm, 9pm, 10pm and 11pm on 9 Aug! 
2. Shopee Games [1 – 10 Aug]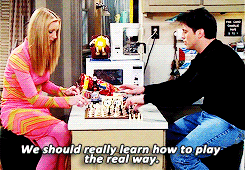 This is another deal that's not to be missed. Join us from 1 Aug as you take a little trip around Singapore town and win over $80k worth of prizes and Shopee Coins! Siam as many ERPs as you can by tapping your mobile phone screen and stand a chance to win an Apple Airpods Pro at our newest Shopee Game, Shopee Flappy, that will be flapping all-day from 1 to 10 Aug. 
We might be a bunch of complain kings and queens, especially when it comes to MRT train faults and delays. But, we assure you that in Shopee Poly, that will be running from 1 Aug, you will not be disappointed because travelling around Singapore on our Shopee Poly MRT train will reward you win points that can be used to redeem Shopee Coins, cashback vouchers and even a Nintendo Switch console! Check-in every day for three free rolls daily. Just make sure you avoid experiencing train faults or crowded trains that will derail your journey. This will set you back on points!
Loved playing Shopee Candy? Warning, this highly-addictive game will be back from 1 Aug and this time round, Shopee Coins, Grab Food and Liho Vouchers and prizes worth $2k are on the line. Simply match the candies, clear the levels to earn jewels, which can then be exchanged for these prizes.
As we approach the long weekend, we'll be bringing back crowd-favourite games Shopee Shake and Shopee Quiz from 8 to 10 Aug too. A little shrimp revealed to us that 150k Shopee Coins are up for grabs when you play the 12am Shopee Shake sessions on these 3 days! And if you think you know Singapore well, it's time to join us in our Shopee Quiz session at 9pm over these 3 days as well. Test yourself, select the correct answer and last till the end to win up to 55k Shopee Coins!
If you think that's all, well, fortunately for you – We're not quite done yet! Besides these newer games, we're still holding our usual $1 Big Prizes, where you can spend $1 to win amazing prizes and also receive 100 Shopee Coins in return. Shopee Farm will still be business-as-usual, so do remember to water your plant every day to keep it alive, and earn local favourite snacks and drinks like Salted Egg Fish Skins, Ice Gem Biscuit, Milo & Kickapoo! 
3. Support Local Sellers [1 – 10 Aug]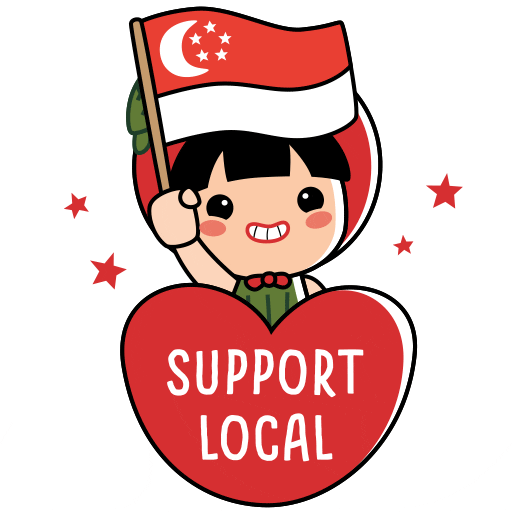 This pandemic has certainly brought about a new normal, and undoubtedly, many local sellers are affected. Do your part and #SupportLocal with us. From 1 Aug, we'll be having Million $ Discount promotions on local sellers such as Samsung, Xiaomi, New Moon and more . If you've been eyeing any of these brands, it's time to cart it out because these items are going at the Lowest Price Guaranteed! Besides this, we'll also be curating special collections for these local sellers on Shopee. Together, a stronger Singapore! 
Pro-Tip: Read more about our Million $ Discount programme and the discounts available!
4. Free Local Shipping Day [8 Aug]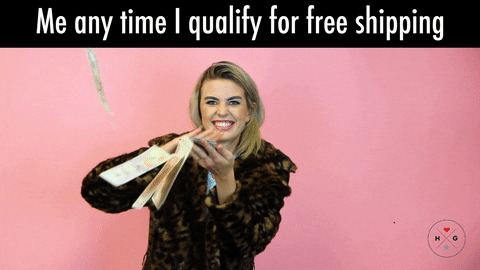 We're definitely chionging for this particular National Day deal! Set your reminders and mark this down in your calendars because you're in luck. For just one day only, we'll be offering free shipping for all local logistics channels such as J&T, NinjaVan, Singpost and Speepost, S-Mart products and selected local sellers. Psst, no minimum spend required! 
5. Happy 55 Sale [9 Aug]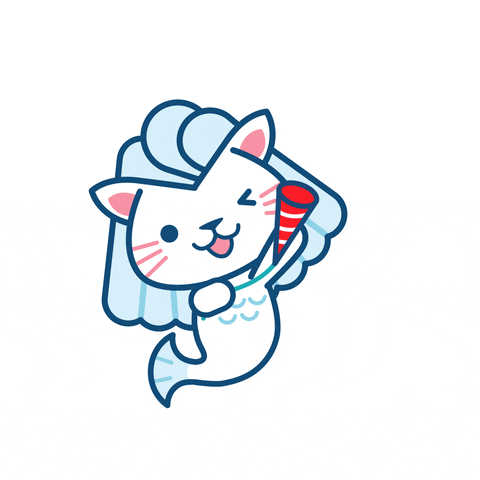 Of course, our Happy 55 Sale on 9 Aug is also one of the National Day deals you need to chiong for. We're going big and revealing a whopping 155 Million $ Discount Deals at the lowest price guaranteed only on 9 Aug. Check out our 9 Aug Price Reveal prices from 1 Aug, add to cart and set reminders to checkout on National Day itself! Some of the items that will be released at up to 90% off discount include the newest edition of Dyson Supersonic Hair Dryer, Xiaomi Deerma Dust Mite Killer Vacuum, [D.Lab x Daniel Tay] Mao Shan Wang Durian Burnt Cheesecake and of course, the hot favourite product – Apple AirPods Pro. 
To celebrate our nation's 55th birthday, we'll also be having a special collection of items that are going at up to 55% off. Want to know what are some of the top products as among Singaporeans? Check back on 9 Aug as we reveal the SG Top 55 Hits Singaporeans love at up to 55% off! Look out for top-selling items such as the Bose Noise Cancelling Wireless Headphones, Under Armour Shoes, and Kinohimitsu Collagen Diamond Drink! 
6. 5.50PM Chiong Hour [8 – 10 Aug]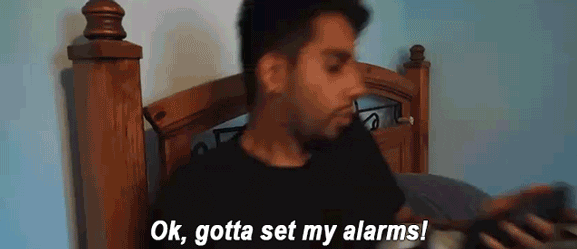 Set your alarms and sync your watches! From 8 to 10 Aug, we'll be having a 5.50PM Chiong Hour to celebrate our nation's 55th birthday. You'd want to chiong because, at 5.50PM sharp, we'll be releasing limited quantity Flash Vouchers, Million $ Discount Flash Voucher and Flash Deals. This will also be one of the timings to look out for when playing our Grandfather Story Hunt game from 8 to 10 Aug. Simply join the daily hunt for clues that will be released at 12am, 12pm and 5.50pm. Piece the clues together to decipher an old-school Singapore landmark. Key the landmark name in the Shopee search bar. If you're right, you might just find the hidden limited $50 (no minimum spend required) sitewide vouchers!
Psst, you'll want to bring out the kiasu spirit in you because all these will be released in limited quantities. So, first come first serve! 
7. Super Brand Days [1 – 10 Aug]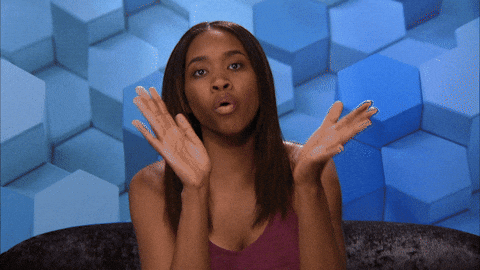 We just ended the Shopee Brands Festival, but we're not quite done giving you the best deals from our Shopee Mall brands! You'll want to chiong for this because our Philips Super Brand Day will be happening from 1 to 4 Aug, Nestlé Super Brand Day will be happening from 5 to 7 Aug, Disney Super Brand Day will be happening from 7 to 9 Aug and HOUZE Super Brand Day will be happening from 8 to 10 Aug. Besides giving you the best discounts, you can also play games to win vouchers and prizes. Watch out for Philips Kiap Kiap, Nestlé Lucky Prize and HOUZE Shopee Slice coming soon.
8. Credit Card Promotions [8 – 10 Aug]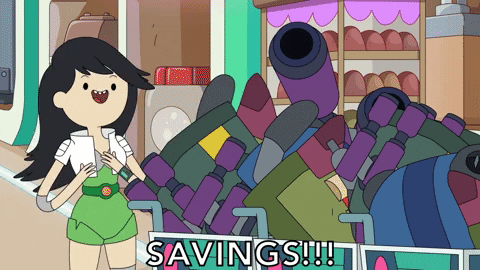 Of course, you definitely have to chiong for these credit card promotions too. Claim them on Shopee's app as there are limited redemptions! 
Citi Credit Cardmembers
Take $5 off when you spend a minimum of $55, or $20 off when you spend a minimum of $120 when you shop online during our National Day Sale.
HSBC Cardmembers
Take $15 off when you spend a minimum of $120 when you shop online during our National Day Sale.
Standard Chartered Cardholders
Take $20 off when you spend a minimum of $120 when you shop online during our National Day Sale.
9. National Day Sale Giveaways [1 – 10 Aug]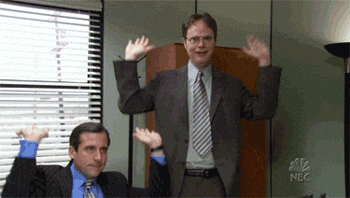 We might not be giving away NDP Fun packs. But, we'll be giving away lots of prizes such as Shopee Coins, vouchers and more! Follow us on our Official Facebook, Instagram, Twitter, Official Account and TikTok pages now to get first dibs on all promotions and contests. Unless you're living under a rock, you'll also know that we're on Telegram and WhatsApp. You'll want to subscribe to our channels because we'll be releasing surprise sitewide promo codes and Shopee Coins giveaways! 
Besides these, we'll also be having our Shopee LIVE streams to bring you the best deals and entertainment. Besides Shopee LIVE weekend workouts to some of your favourite NDP songs, we'll also be having game shows. Tune in to watch us try singing to classic NDP songs and attempt SG-inspired looks. You'll also want to set your reminders and tune in on 8 Aug. Because we'll be having National Day Giveaways on our How Singaporean Are You Shopee LIVE session! Psst, Shopee Coins, vouchers and more will be given away! 
All these National Day deals and giveaways are just the tip of the iceberg. We'll also be having our usual Flash Deals, but with upsized sessions from 8 to 10 Aug, with our $0.99 Flash Deals relay at 1pm and 8pm. Camp in-app because deals will be refreshing every 10 minutes! 
Which of these National Day deals will you be chionging for? Let us know in the comments below!