Planning to say "I do" this year? Hosting a wedding during a pandemic can be a little tricky due to crowd restrictions. According to the government, weddings held in public venues are restricted to 20 people excluding the solemniser during Phase 2. Likewise, Phase 3 is believed to follow suit with a limited crowd size to facilitate social distancing. However, this doesn't mean it's entirely impossible to get married to the love of your life this year! Instead of the conventional grand ballrooms and expensive banquets, why not organise an unforgettable livestream wedding that's going to be the talk of the town (ok, we really mean your social circle)? If you're game to have a livestream wedding in Singapore, read on to find out how you can go about hosting one! 
Step 1: Find a reliable live streaming app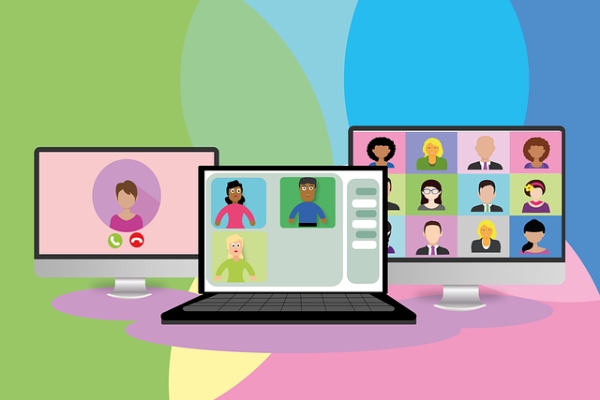 When it comes to hosting a virtual wedding, the platform where you're livestreaming the event from is most important. You need to ensure that the livestreaming platform provides a stable connection even when there are multiple users tuning in. Additionally, you need an app that is user-friendly to cater to less tech-savvy guests. Not sure which apps to use? We suggest Facebook Live, Instagram Live, Youtube Live or even Zoom for your wedding livestream in Singapore! 
Our top pick is Facebook Live for an online wedding. That's because you can set up an event page on Facebook for your online wedding and invite all your guests who (quite likely) have a Facebook account. Then, simply schedule a live video and postit on the event page so your guests will be notified! While you can film your entire livestream wedding using your smartphone, Facebook Live also offers the option to use a camera and a professional encoding software of your choice for higher-end production results. 
If you want to see the faces of your guests during the ceremony, then online video conferencing app, Zoom, will be a better option. With a small subscription fee, Zoom Premium allows you to host a livestream of up to 100 people. But do note that all your guests will need to have a webcam to enable two-way video conference. The premium plan also entitles you to a 24-hour video conferencing duration so there's no need to worry your virtual wedding will be cut off midway.
Find these settings troublesome? Why not engage a professional to do the job for you? Many wedding photography and videography companies have now turned to online weddings. An example is FivePebbles, who provide professional live streaming wedding services. Leave it in their good hands and have one less thing to worry abou!
Step 2: Confirm the location you'll be filming at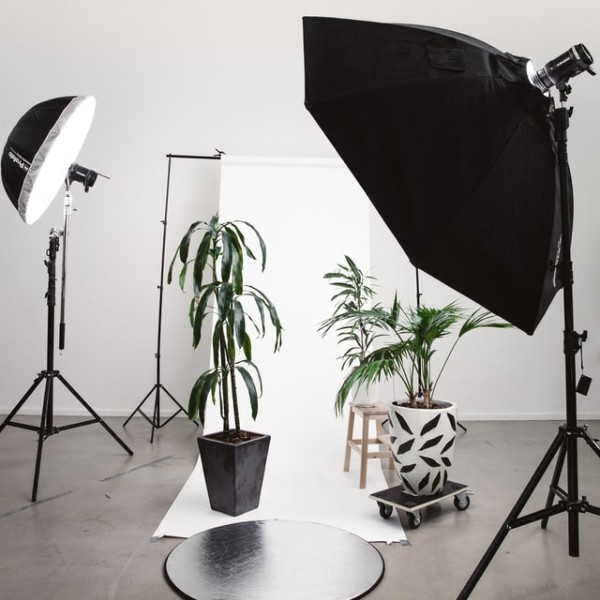 While there's no need to splurge on a unique wedding venue, the location of your virtual wedding still plays a big part in ensuring your livestream runs smoothly. You'll need to factor in the space as you will need room for setting up the filming equipment. There should also be access to a stable internet connection. Your home may actually be the best venue for your wedding livestream in Singapore as it provides you with privacy and flexibility to adjust the room's layout according to your needs. This is also one of the most budget-friendly ways to host an online wedding! 
However, if your humble abode feels too simple, we suggest taking this special event to a professional photography studio. Where you can have the space all to yourself. Most photography studio rentals provide useful equipment such as strobe light, lightbox, tripod, makeup and changing area as well as a green screen! Photography studios such as H2 Studio charge by an hourly basis so you can just book the duration you need to save cost. 
Step 3: Plan games for your online wedding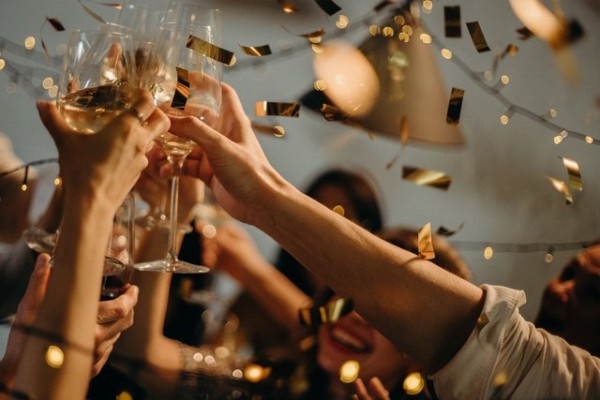 Your wedding livestream duration greatly depends on how simple or entertaining you want your big day to be. You can end your virtual wedding in less than an hour simply by going through the solemnisation process and exchanging your wedding vows. However, to make this an even more memorable life event for you and your loved ones, we suggest coming up with a program lineup to keep everyone entertained! 
The wedding shoe game is definitely one of the most iconic games at every wedding — and it's easy to execute this during your livestream too! Simply remove both your shoes and exchange one with your partner. Sit back-to-back  so you can't see what your partner answers! Have your guests ask questions such as "Who's the better cook?" via the video conference or live comments section. Then, raise the shoe of the person you think is the best answer to the questions! This will bring about a bunch of laughter as everyone discovers new quirks about you guys! 
For a more meaningful and heartwarming experience, invite some of your older guests to take the limelight! Get them to share their marriage experiences and useful advice which can help your relationship grow. This will ensure everyone feels involved in your big day even if you the guests are not physically together. 
Step 4: Prepare the props needed for your wedding livestream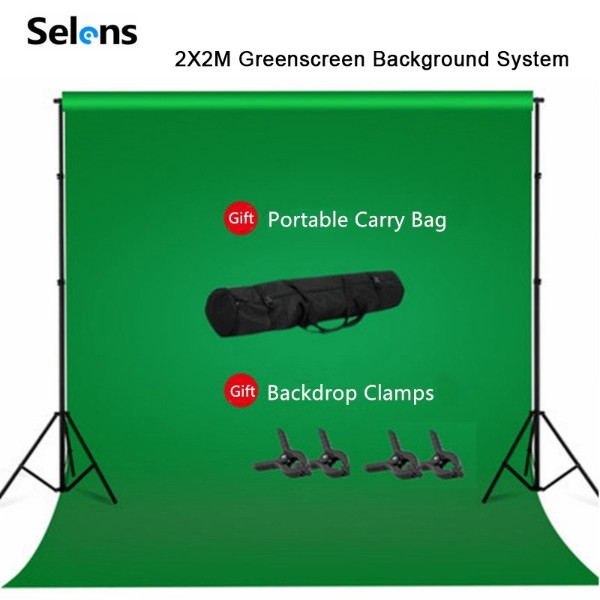 If the venue you've chosen to film your online wedding doesn't provide you with the necessary equipment, you'll have to prepare them yourself. First, assess whether the venue background is ideal for the livestream. If it appears messy or boring, then we suggest buying a Selens green screen background stand kit (available on Selens Official Shop). A green screen allows you to customise your background digitally so you can input any backdrop you desire. However, if you're using Zoom, you can skip this tool and simply use Zoom's fun built-in virtual backgrounds to switch up the look of your environment! 
Not keen on virtual or digitally edited backgrounds? Try this flower wall photography backdrop (available on ZJ Digital.sg) instead! Don't forget to even out the lighting in your space by using the Selens double studio light softbox (available on Selens Official Shop). You may also need a Basspal clip-on microphone (available on Basspal Official Store) to ensure high quality audio during your livestream. Additionally, we recommend investing in a good DSLR or mirrorless camera so your guests can see you in full HD glory.
Still find your setup a little empty? Spice things up with some decorations and props such as paper flower garlands (available on coolscenery.sg), fairy lights and confetti balloons (available on bigtree.sg) which will look whimsical and pretty during your wedding livestream in Singapore! 
Step 5: Prepare your wedding outfits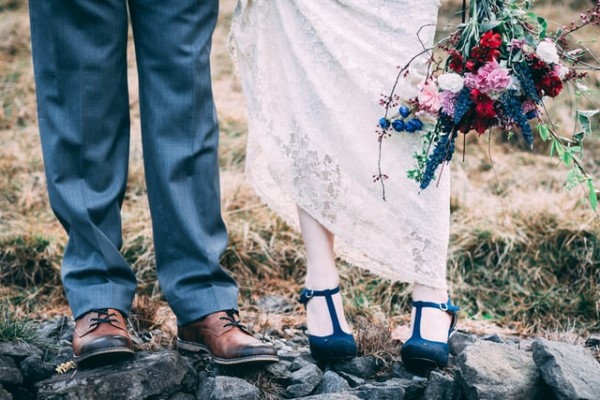 Now that your venue is all settled, it's time to prepare your wedding outfits. You can still go ahead to rent gowns and suits from bridal gown rental vendors. However, instead of focusing on the train of the dress, we suggest paying more attention to the design on the upper torso. That's because the camera during your livestream wedding will most likely be focusing on your upper body rather than a full-body shot. 
Meanwhile, those who don't see a need to go all out on their wedding outfit can save more by picking an affordable wedding dress online. With wedding dresses ranging from $100 to $300, you're bound to find a dress that fits your budget and taste. Don't forget to get your hair set for your big day too! Make an appointment with your favourite hairdresser or recreate some of these popular K-pop hairstyles yourself — you guys will definitely be one of the trendiest newlywed couples ever seen! 
Step 6: Confirm the details of your online wedding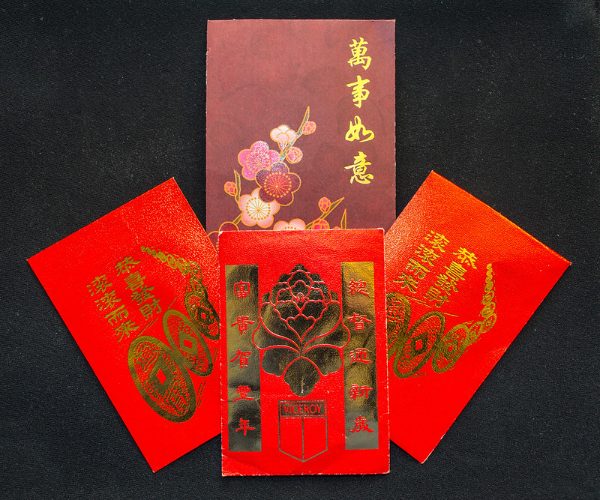 Hold up! Before you get too excited and start sending out your wedding e-invites, it's better to get all the details of your event ironed out first. Double-check the date and time of your virtual wedding and ensure you've booked your venue or wedding live streaming service accordingly. Run through your guest list to ensure you've got all your guests' names down. Additionally, come up with a detailed program list so the entire duration of your event is well organised. 
Now's also a great time to set up your wedding e-ang bao system for guests who would like to give their heartfelt blessings to the newlyweds! You can make use of the DBS eGift service that's available to anyone registered on PayLah! Or PayNow. Your guests can even leave a sweet message through this cashless service! 
Step 7: Send out the wedding e-invites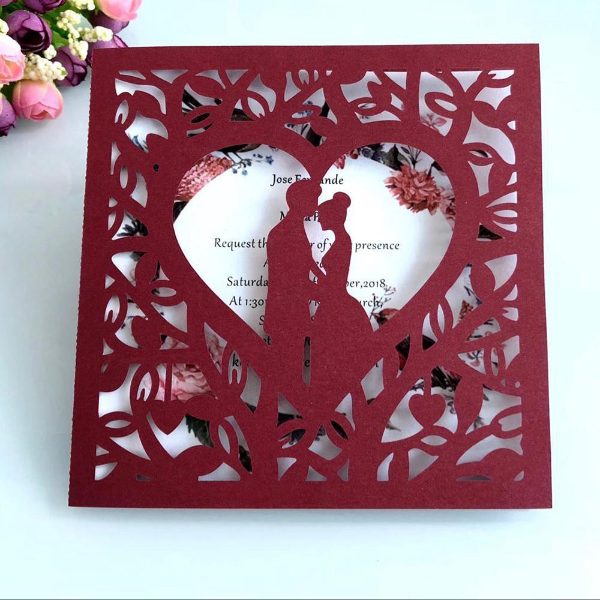 Once everything's confirmed, it's time to send out the wedding e-invites! You can create your own e-invites with Adobe Illustrator and have them emailed or WhatsApped to your guests. Alternatively, use online e-invite services such as Greenvelope and Paperless Post to easily create and send out your invitations. These services even allow your guests to RSVP online so you can track your guest list at a glance! 
Regardless of how you design your wedding e-invite, remember to include important details of your big day clearly. This includes the date, time and duration of your wedding livestream. You should also inform your guests on the platform where the livestream will be held and instructions on how they can access it. If your guests are required to have a webcam, do inform them about it too. As this may be the first time for many of your guests to attend an online wedding, it'll be nice to let them know if you have a preferred dress code for the event. 
Step 8: Do a rehearsal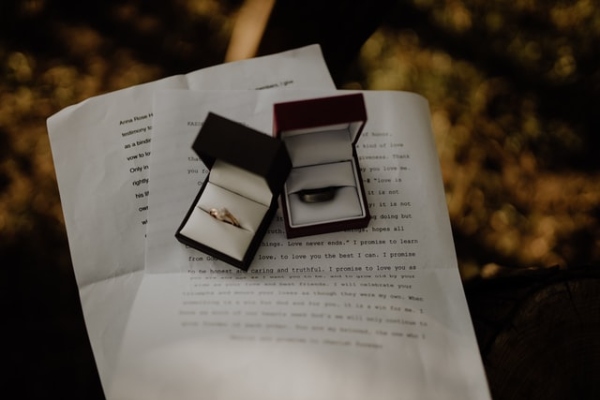 When it comes to a wedding livestream in Singapore, conducting a rehearsal is crucial to ensure that you account for any technical difficulties that may arise. Do a full rehearsal at least one week before your virtual wedding — streaming equipment, lighting, outfits and props all included. You may notice small details that you would've otherwise missed out. Having the rehearsal in advance also allows you to fix any issues without causing last-minute panic! 
Step 9: Enjoy your online wedding!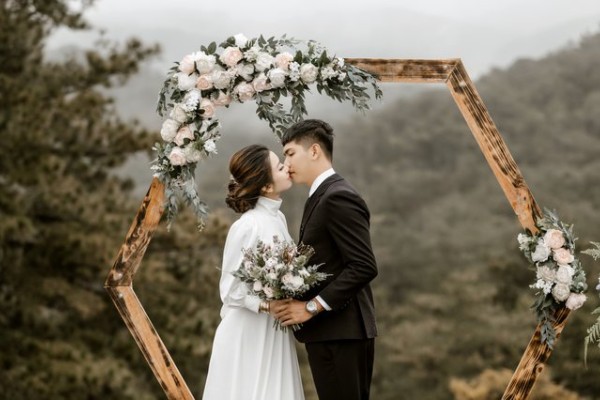 Planning a livestream wedding in Singapore is no easy feat — but you made it! The stage is yours so go ahead and have a blast with your partner, family and friends! While there isn't the classic walk down the aisle or congratulatory handshakes from your guests, you'll soon find that hosting an online wedding is just as fun — if not more! — and definitely not as stressful as planning for an actual physical wedding. Remember to use the built-in recording function on your streaming platform so you and your partner can look back at your extraordinary online wedding in years to come! 
Congratulations on tying the knot
We hope our detailed guide to planning a livestream wedding in Singapore has helped you with your big event! Meanwhile, make good use of this ultimate wedding checklist which will come in handy when you're planning for your dream wedding. You can also refer to our list of si dian jin gold jewellery when you're dropping your mother-in-law some hints! If you've yet to propose, fret not! You can check out our guide on where to design your gemstone engagement ring in Singapore to ensure your bride-to-be gets a unique surprise!