Step right up. Shopee 3.3 Shopping Carnival is happening from 19 Feb to 3 Mar with triple the deals and triple the fun! Look out for daily thematic sales and crazy promotions (we're talking about Flash Deals from as low as $3!) as we make our way to the 3.3 Grand Finale Sale on 3 Mar.
That's not all. Take a trip to Shopee Play to take part in games such as Shopee Slash, Shopee Slice and Shopee Quiz, and stand a chance to win $330,000 worth of Shopee Coins & prizes!
So all aboard the Shopee Carnival Tram *choo choo* as we take you on a little sneak peek to a rollercoaster ride of amazing deals that await you:
1. Flash Voucher Zone
Fastest fingers first, and you'll want to be the fastest because we're releasing sitewide vouchers daily at 10am and 10pm. Enjoy $5 or $33 off your 3.3 Grand Finale Sale purchases on 3 Mar. So come on in (the app) and redeem your vouchers before it runs out.
2. Shopee Play [19 Feb to 3 Mar]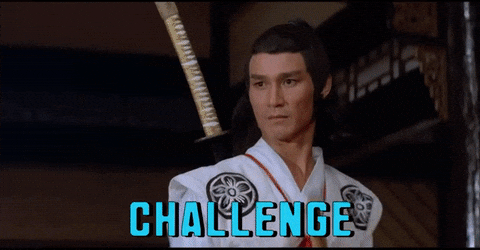 We've a whole lineup of games and activities for you (no queueing involved)! Gather your squad to slash prices of your desired products and get it for FREE with Shopee Slash. 150 products will be up for slashing and refreshed daily at 12pm. That's a whooping 1,950 deals worth $100k up for $0!
Shopee Quiz is where you put your brains to test and answer trivia questions to win over $16,000 worth of Shopee Coins. Quiz starts at 9pm daily, with additional sessions at 1pm on 2 and 3 Mar.
Slice as many carnival props as you can with Shopee Slice, and win over $33,000 worth of vouchers, Shopee Coins and more. Earn more chances to slice things up when you make an order or share it with your friends!
3. Daily Thematic Campaigns [19 Feb to 2 Mar]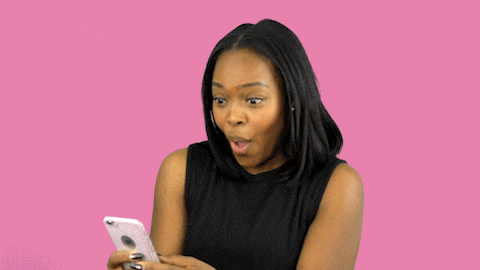 Vouchers Day – 19 Feb
When the clock strikes midnight, that's when you get to enjoy exclusive one-day category-wide vouchers up to $100 off and discounts off your favourite stores such as Laneige, JBL, Pampers, Colgate, Marshall, and more!
Beauty Sale – 20 Feb
Time to stock up! Get top-selling beauty products with our Health & Beauty Hall of Fame collection, and enjoy up to $25 off vouchers and 40% off storewide from top brands such as Laneige, Etude House, L'Oreal, Kinohimitsu, Blackmores, Bayers and more.
Home & Living Sale – 21 Feb
If you're planning to "Marie Kondo" your home, what better way to get started than with discounts up to 90% off products and from top home brands such as Houze, RB Home, Stabilo, Powerpac and more? On top of it all, vouchers up to $15 off will also be up for grabs!
Fashion Sale – 22 Feb
You don't have to spend a bomb to look the BOMB from fashionable brands like Her Jewellery, Doughnut, H2HUB, and Montifs. Get up to 80% off Women, Men and Kids' fashion with accessories under $5, shoes and sneaker accessories up to 30% off, and more.
Kids & Babies' Day – 23 Feb
Parents out there, celebrate parenthood with baby necessities up to 80% off and discounts up to $25 off from top baby brands like Pampers, Johnson & Johnson, Mattel, Huggies, Enfagrow and more.
Lifestyle Day – 24 Feb
It's all about balancing your life~ Get up to 90% off deals from Tickets, Sports, Hobbies, and Automotives category, and brands like Chope, Grab, Cathay and more to help you get there.
Shopee Mart Sale – 25 Feb
Household and personal care needs (be it groceries, baby essentials, health or housekeeping supplies) are going up for sale at up to 80% off. On top of that, you get to enjoy up to $30 off vouchers your purchases.
Electronics Sale – 26 to 28 Feb
Enjoy up to 80% off Electronics, ranging from mobile, to gaming, and home appliances and discounts that from top brands like Logitech, Razer, JBL, Marshall, HP, Sennheiser, SanDisk, Mayer, and Dibea. We've something for everyone and every lifestyle.
Vouchers Special
We're releasing limited vouchers for you to enjoy throughout the day on 26 Feb! Don't miss out, check our app then to get your electronics at a further discounted price!
Crazy Flash Deals
Enjoy at least 50% OFF on top electronics products from brands like Logitech and Xiaomi throughout 27 Feb!
Unlock Hot Deals
Shop and purchase some of our favourites, like the GoPro HERO7 Black and Nintendo Switch, at up to 70% off by unlocking special deals on 28 Feb.
Global Sale – 1 Mar
We're bringing must-have overseas items to you! Enjoy up to 60% off bestsellers from China, Korea, Taiwan, Hong Kong, Japan, and Malaysia right to your doorstep.
Shopee Play Day – 2 Mar
Shopee Slash
Here's a little sneak peek of what's going to be up for slashing: Nintendo Switch New Super Mario Bros. U Deluxe, Fossil Watch, Xiaomi Mi Bluetooth Speaker, Blackmores Evening Primrose Oil, and more! Get your friends onboard to get these attractive items at $0.
Shopee Quiz
Upsize? Yes please! We're adding another session at 1pm specially for 2 and 3 Mar, and you get to enjoy a bigger coin pool of 180k Shopee Coins among all other Shopee Quiz survivors.
Shopee Slice
Triple the fun, and triple the chance! Get 3 free chances to slice things up on 2 and 3 Mar. Be the top 5 to win additional 3k Shopee Coins.
4. 3.3 Grand Finale Sale [3 Mar]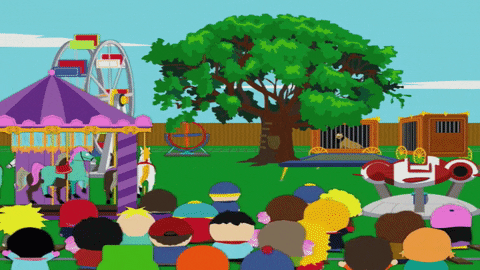 It's the sale you've all been waiting for! Get up to $100 off vouchers released at midnight for your 3.3 purchases. Enjoy upsized Flash Deals every 2 hours starting at 12am with a Brands Flash Sale Relay featuring Laneige, HP, Marshall, JBL and more. Mix and match your desired products and buy all 3 of them at 33% off, and much more awaits!
Psst, we heard that Nintendo Switch Joy Con Controllers, PS4 Kingdom Hearts III, and the Dibea D960 Robot Vacuum (just to name a few) are up for slashing. 😉 Stay tuned!
5. Official Partners [19 to 3 Mar]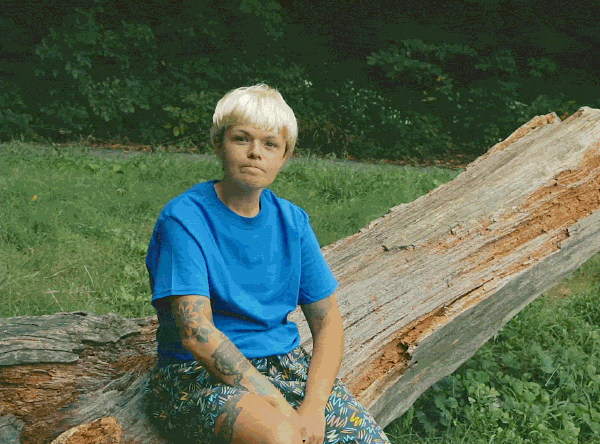 We'll also be partnering with your favourite brands to give you more deals and discounts. Check out our lineup:
All that shopping is bound to make you hungry! Fill your tummies with these partners:
KFC [19 Feb to 3 Mar]
Be it dine-in or take-out, you get to enjoy a $3.30 Shopee Meal (includes 1 Chicken, 1 Whipped Potato and 1 Sjora Drink)!
Dominos [25 Feb to 3 Mar]
Put your Shopee Coins to use! With only 50 Shopee Coins, you can get a regular pizza at $3.
Project Acai [19 Feb to 3 Mar]
If you're in for a sweet and healthy treat, enjoy 3 free toppings with a medium or large acai bowl available at Katong and Vivocity's outlet.
the ENTERTAINER [19 Feb to 3 Mar]
Enjoy a year of The Entertainer Singapore 2019 Special Bundle (includes Singapore 2019, Cheers 2019, JB 2019 and Bali 2019)! Head on over to our Facebook Page on 19 Feb, Instagram or our Official Account to participate.
Be in for more freebies and prizes with the following partners:
Traveloka [22 Feb to 3 Mar]
In desperate need of a holiday? Travel off with Traveloka by taking part in a contest held on our Facebook Page on 22 Feb to stand a chance to win a Traveloka discount coupon worth $1,500! Stay tuned.
Golden Village [19 Feb to 3 Mar]
They say 3 might be a crowd, but Golden Village is giving you 3 pairs of movie tickets and $83 Shopee Voucher! Head on over to their Facebook Page to see how you can score this prize and even possibly a date. 😉
Klook [25 Feb to 3 Mar] Heading to Japan soon? Head on over to Klook's Facebook Page to stand a chance to win a Universal Studio Japan ticket and a travel bundle to get you all set for a holiday.
6. Credit Card Promotion [19 Feb to 3 Mar]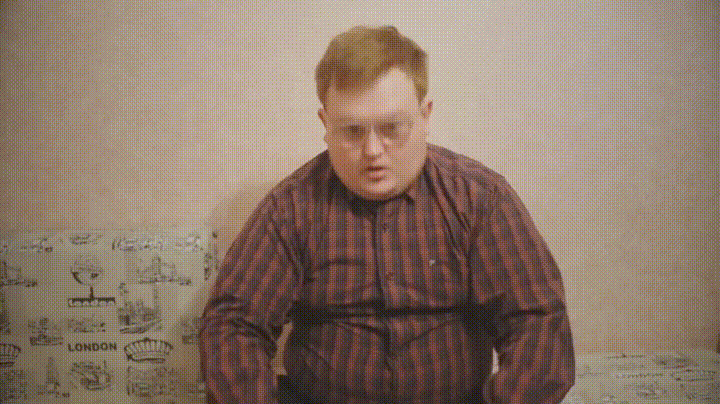 If you're a Standard Chartered cardholder, you're in luck! Get $5 off* your purchases with a minimum spend of $40 from 19 Feb to 2 Mar, and $10 off* with a minimum spend of $80 on 3 Mar. Limited redemptions daily, so remember to set your alarms!
* T&Cs apply.
7. Giveaways Up For Grabs [19 Feb to 3 Mar]
We'll be having fantastic giveaways worth up to $5,000 on all our Social Media platforms, so you'll want to stay updated by following our Official Facebook Page, Instagram Page as well as our in-app Shopee Official Account. We'll be having daily giveaways on all our channels! Be sure to look out for them and answer simple questions to win prizes, such as Michael Kors Bag, Nintendo Switch, Dyson Cyclone V10 Vacuum Cleaner, USS Tickets and more!
What are you the most excited about? Let us know in the comments below.
–
New to Shopee? Get $9 off (min. spend $18) with code*: 33FUN
*TNC Applies. Valid for new users from 16 Feb to 3 Mar only.