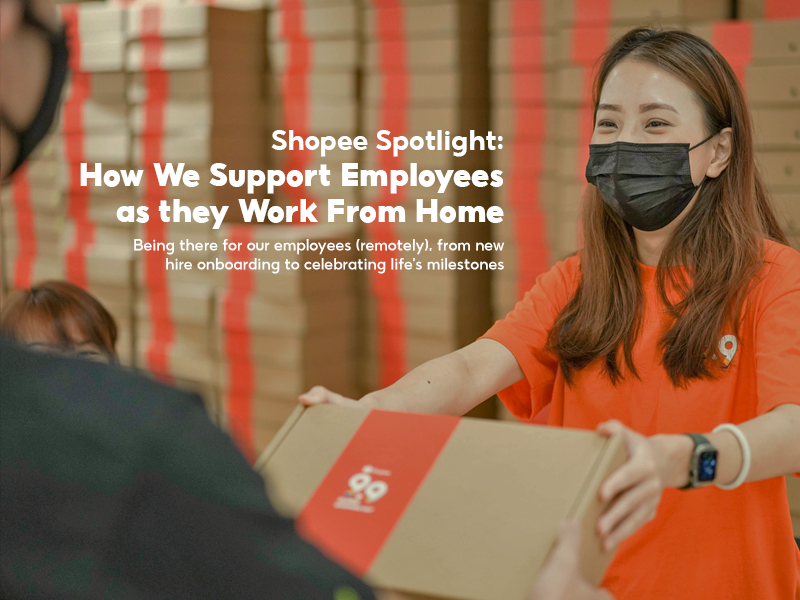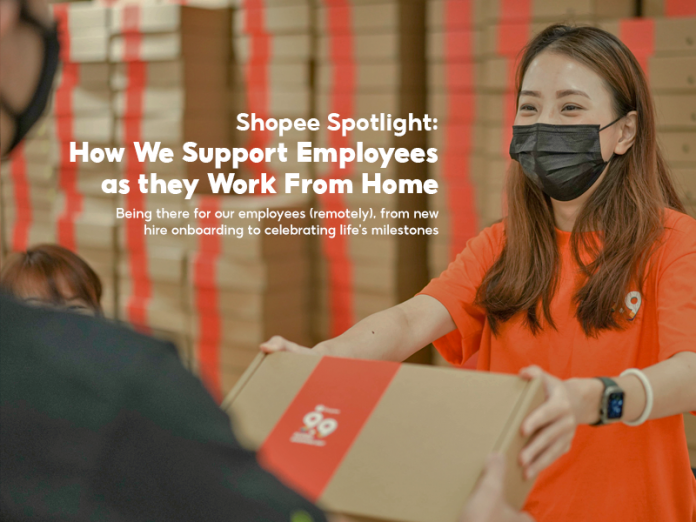 Employees are at the heart of Shopee — which is why we care about their wellness and welfare, regardless of whether they're working at home or in the office. 
The pandemic has changed the way we work, with many of our employees across the region working from home and adapting to new regulations. Read on to find out about how we have adapted to the new normal and support our employees through remote working, from new hire onboarding to celebrating life's milestones together.
---
#1: A Warm (Virtual) Welcome to Shopee
Our new joiners begin their journey with our virtual Onboarding experience. If you're imagining talks on rules and processes, think again! Our Onboarding team hosts a fun and interactive programme that is designed to equip our people with everything they need to know, to kick-start their careers with us. 
At Shopee, we're big on our values; We Serve, We Adapt, We Run, We Commit, and We Stay Humble. New joiners can get to know about our values and culture through exciting quizzes and activities. They can even try their hand at drawing a new mascot for Shopee together with fellow orientation team members (virtually of course).
Let's not forget the handy new hire toolkit that each new joiner will receive. Thoughtfully put together by our People Team, the toolkit includes useful resources about our company, a checklist for the onboarding journey, and tips to help them excel in their new role.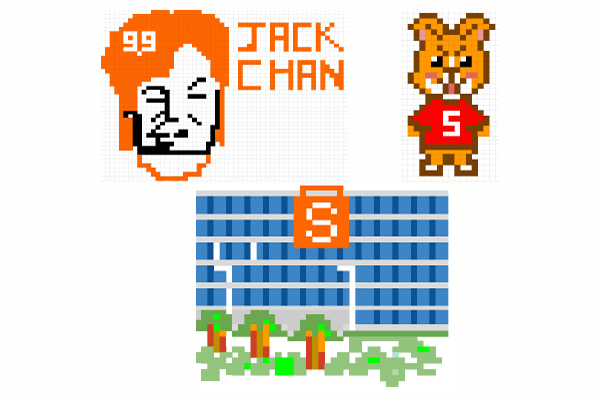 #2: Welfare and Care Packages
Whether they're starting their first job from home, or in the midst of planning our year-end shopping campaigns, we send out specially curated care packs to our employees, filled with treats and gifts, throughout the year. In Malaysia, our employees also enjoyed our 6.6 Awesome Sale campaign care kit – which included an assortment of healthy nuts and snacks.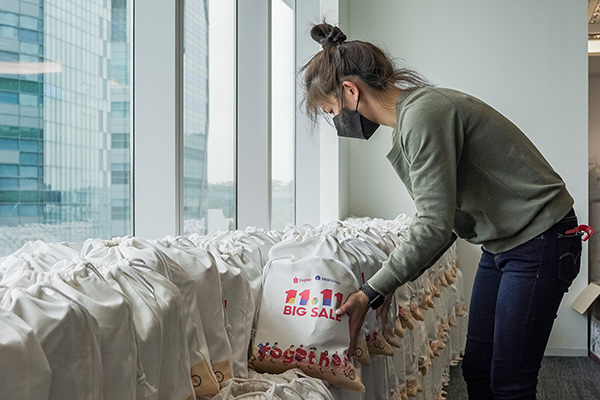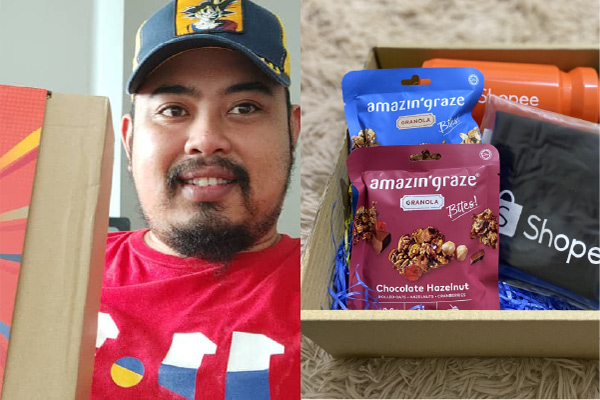 We also celebrate important holidays. In our Singapore office, cake decorating kits were sent over to our Shopee mums for Mother's Day, so that they can create new memories with their little ones. In our Taiwan office, COVID care kits were given to all employees, equipping them with masks, wet wipes and more to keep them safe.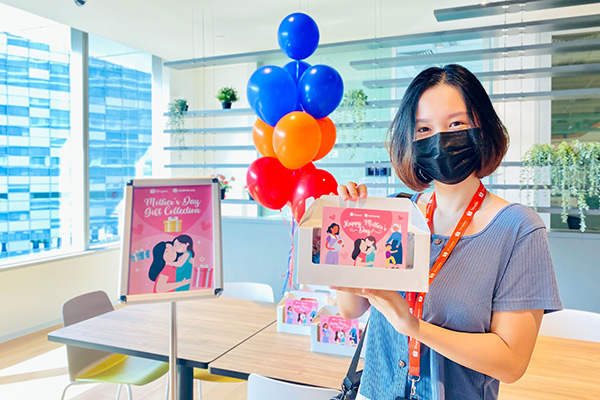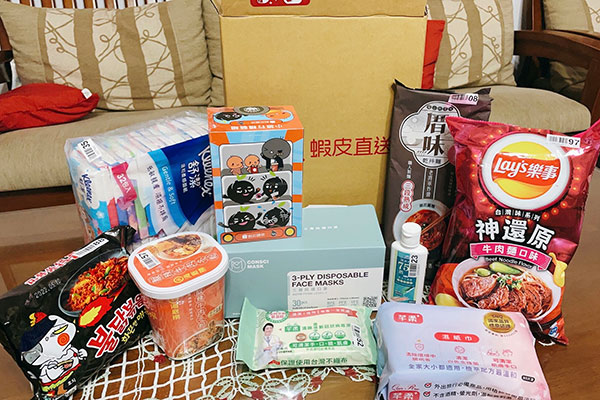 #3: Employee Benefits and Gift Hampers
As part of our efforts to support our employee's wellbeing, Shopee employees can undergo fully-subsidised health screening every year, and apply for vaccination leave to rest and fully recover from the vaccine's side effects. Over in Thailand, we worked with local government agencies and social security offices to provide vaccines for our employees in frontline operations teams.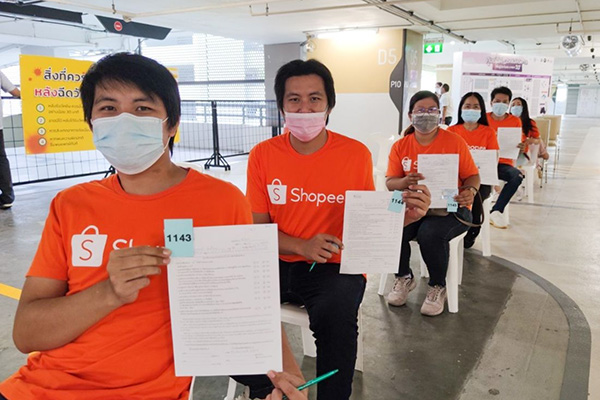 Shopee employees can also make use of family care leave to look after their loved ones when they fall sick.
Besides these benefits that cater to our employee's needs, we hope to journey with our people and celebrate life's milestones with them too. Be it marriage, the birth of a child, or their work anniversary with Shopee, we share the joy with our employees through customised gifts on these occasions.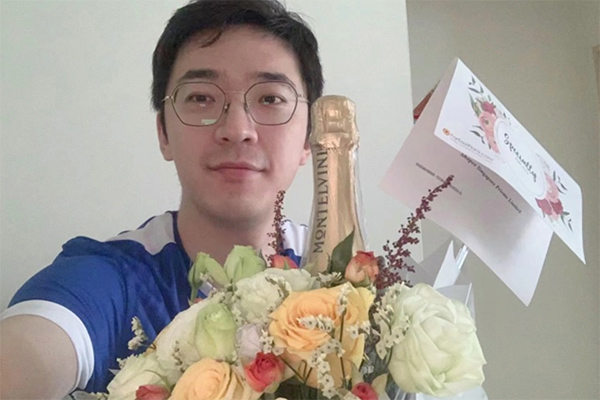 #4: Assortment of Wellness Programmes
We believe in keeping our employees engaged and healthy by organising meaningful events where they find fun and support, while they wind down amidst the bustle of work. 
Our Thailand team had a great time participating in the 'Shopeelympics', where employees went head to head in a series of Pictionary, speed typing, cheer competition and charades battles. Our Indonesia team reconnected with their inner selves on 'Meditation Monday', and our Malaysia employees enjoyed an aromatic coffee tasting workshop.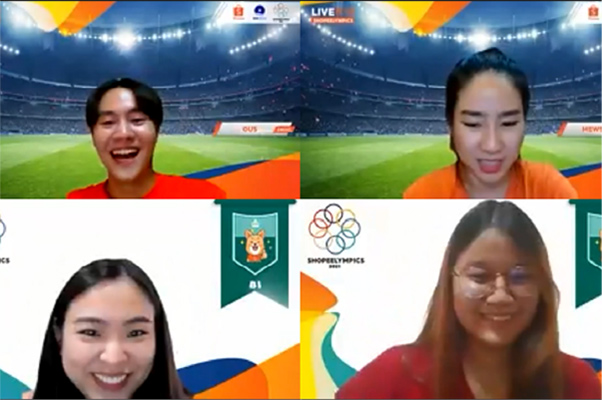 Other than virtual events, we have wellness webinars for employees to learn more about mental well-being, breast cancer awareness, and even work-from-home ergonomics! To support parents who are juggling between work and family, we have also collaborated with educational organisations to share tips on parenting, and how to better connect with their children. 
#5: Company-sponsored Team Building Sessions
Each of our teams work together closely on projects and tasks, which is why teamwork is key in Shopee. While team members may not be able to see each other in person, meaningful bonds can still be built virtually during the pandemic. 
With team building funds allocated to each team, our employees can choose and organise fun activities with their teams every quarter. These sessions give our employees downtime to get to know each other even better, and nurture strong team camaraderie. 
For example, our Business Intelligence Marketing Team in Indonesia had a blast participating in a virtual treasure hunt. They also enjoyed a virtual design competition together, where they decorated their dream workspace. Our Multimedia Marketing Team in the Philippines also enjoyed a movie night together dressed up in costumes!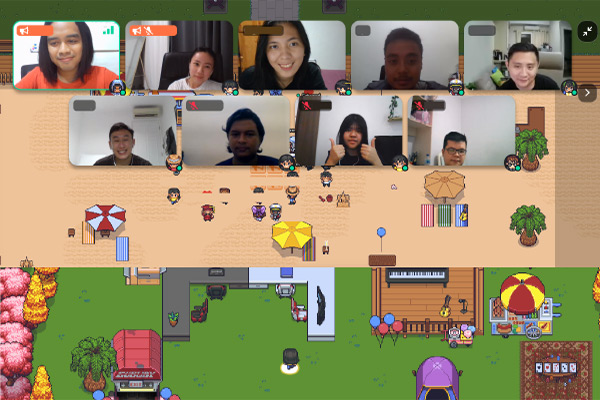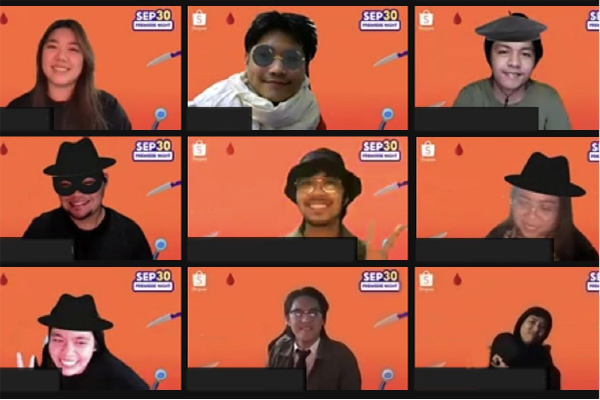 The pandemic has led to many changes in the way we live and work, but our care for our employees remains constant. 
Through a wide range of wellness and welfare initiatives, we are happy that our employees stayed connected and continued to grow to become the best versions of themselves together, even when we are working remotely in our own homes.
---
Keen to embark on a new adventure with us? Check out our latest career opportunities here.
What is life as a Shopee intern like? Read here to discover what the internship experience of two of our associates was like, and how it paved the way for their full-time careers with our Business Development and Engineering teams.
How can upskilling lead to a successful career switch? Read here to learn more about the career journeys of two of our employees, and how picking up new skills helped them to settle into their new roles.