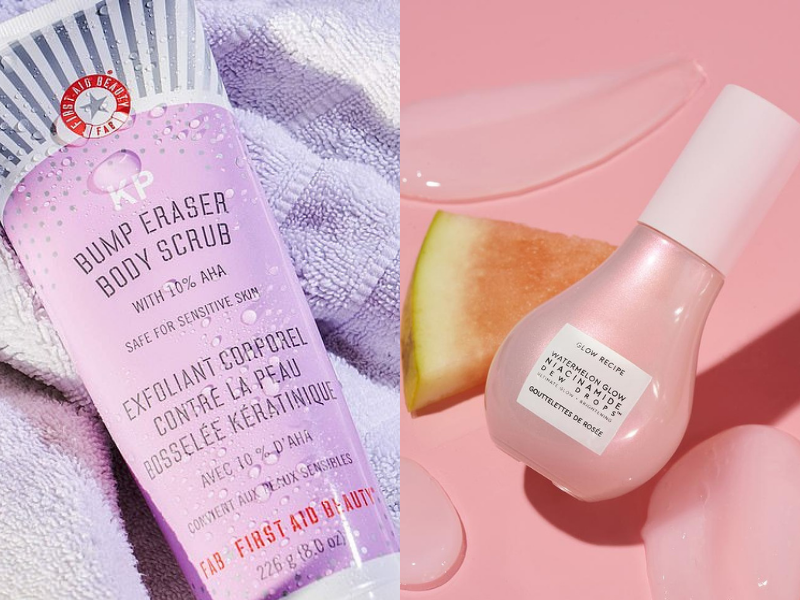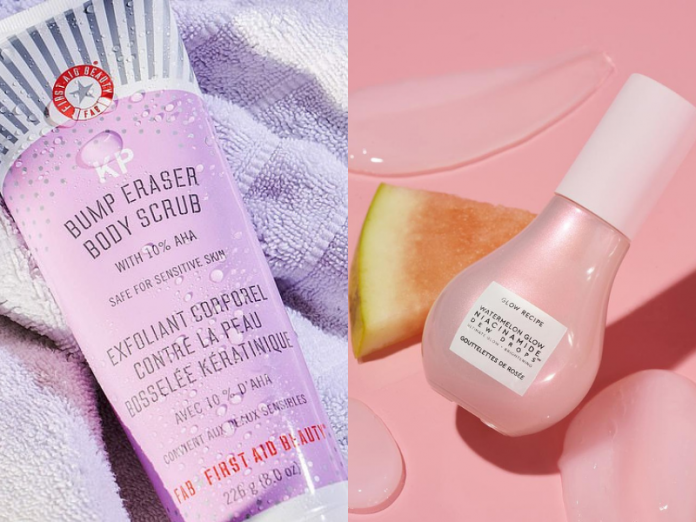 TikTok has become the treasure trove of viral challenges, food recipes, and beauty products. We can thank the Gen-Z's for opening our eyes to this whole new world and the many hours spent scrolling through all the beauty videos. This time, we've listed down the top 9 viral TikTok beauty products to save you the trouble (and money) of weeding out the good from the bad. Trust us on this one – these are all the must-haves in your beauty arsenal – and also because #TikTokMadeUsBuyIt.
The Cigarette Cotton Swab Lipstick is the latest trend in town! Concealed in a cigarette box packaging, each packet contains 20 cotton sticks filled with lip tints that are pigmented and long-lasting. Easy to bring around, it's perfect for staycations, after-gym sessions, or if you need to touch up your lips anytime, anywhere! 
You no longer have to worry about ruining your makeup when reapplying sunscreen with the VT Essence Sun Pact. Users on TikTok have raved that this sunscreen is lifesaving because there's a cooling sensation upon application and it gives you a glowy look! Secondly, its light texture leaves a natural finish with no white cast – an important feature for sunscreens. More importantly, the sun pact is said to help reduce blemishes and prevent early signs of skin aging – you got to get this now!
If you're taking a break from your eyelash extensions but want to zhuzh up your lashes a bit, this viral #TiktokMadeMeBuyIt Maybelline Sky High Washable Mascara is exactly what you need. Bambi lashes with the volume and length you want are yours in just a few seconds. 
Psstt.. You'll also want to check out these 9 Best Mascaras for Asian Lashes. We need all the help we can get! 
The Laniege Neo Cushion is an ultralight cushion foundation that provides medium to full buildable coverage all day long! This product instantly covers pores, imperfections, and unevenness. Furthermore, this sweat-resistant formula controls excessive sebum, and is long-lasting even in hot and humid weather. It also doesn't transfer onto your face masks or mobile phones. Definitely perfect for Singapore's climate – you have to try it for yourself!
An angel's work of glowy makeup, the Flower Knows Little Angel Highlighter Powder is yet another highly raved product on TikTok. There are seven types of colours available such as "Love & Death", and "Moon River" – there's surely something that suits you. If you looking to achieve the "No Makeup" makeup look, the colour "Paradise Lost" is definitely suitable for you! The fine-powder silver champagne colour brightens your skin easily and gives you a natural appearance of radiant skin.
This is definitely your sign for glowing transformation to create mesmerising looks with this powder. Together with its sparkly glitters, you're bound to be the centre of attention!
If achieving glass skin is your goal in life, this is the product you need. This Glow Recipe Watermelon Niacinamide Dew Drops with its baby pink packaging, watermelon scent, and ability to give you the glow is the trifecta of a millennial beauty product – and WE LOVE IT. This product can be used in 3 different ways – as a hydrating serum for your skincare routine, a primer before your foundation for a dewy look, or as a highlighter for that extra shine. Whatever way you choose, you won't regret this purchase! 
@emobintan

documented using the paula's choice 2% BHA liquid exfoliant for 2 weeks.
Named as Paula Choice's #1 product worldwide, this product is famous even without being on TikTok. The Skin Perfecting 2% BHA Liquid Exfoliator is a gentle leave-on exfoliant with salicylic acid that quickly unclogs pores, smooths wrinkles, brightens, and evens out skin tone. Best part? This exfoliant has an optimal pH range of 3.2–3.8, making it suitable for all skin types.
Check out these 9 other Face Exfoliators for glowing skin in the remainder of 2021!
Have oily skin? Then chances are that oil-blotting sheets are your best friend. But we all know that these disposable papers are a hassle. This is probably why Revlon's Oil Absorbing Volanic Roller sold out immediately after it went viral on TikTok. Now you can combat shine with ease thanks to this oil-absorbing face roller made from real volcanic stone. Just pop the cap and this compact shine buster is ready to roll, for on-the-go touch-ups, anytime, anywhere. Best of all? It's reusable!
Rare Beauty by Selena Gomez is more than just another celebrity-branded beauty brand. Even before its debut, Gomez expressed a desire to create inclusive products. While each product is worth checking out, it's the Soft Pinch Liquid Blush that's truly something to behold. Achieve a soft, healthy flush with the Rare Beauty Soft Pinch Liquid Blush! Apart from its long-lasting colour, it also helps with soothing, calming and nourishing your skin thanks to its Botanical Blend of lotus, gardenia, and white water lily. As Selena Gomez said, "There's (really) nothing like a soft hint of blush to add dimension and colour to your look!"
Go on, check out these viral TikTok beauty products!
Don't forget to check out the Beauty Bonanza happening from 13-16 May for the best deals on all your favourite beauty brands. Let us know which products you've tried and are they worth the hype in the comments below! 
Want to watch us try viral products? Follow us on TikTok now to be entertained. If you're already on TikTok, you can share your #ShopeeSGHauls with us too, and we might just do a duet with you!
This article was updated on 31-08-2021. Additional research done by Lee Jiaxian.
---
New to Shopee? Get $7 off (min. Spend $15) with the code TTBEAUTY7OFF
*TNC Applies. Valid for new users from 1 to 8 Sep 2021 only.