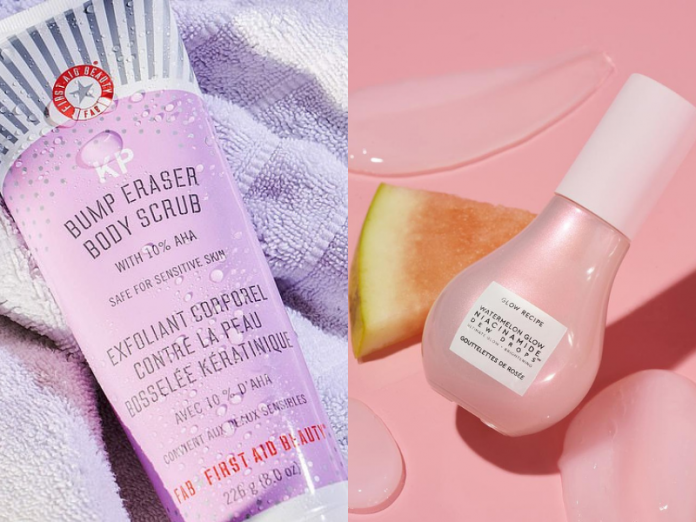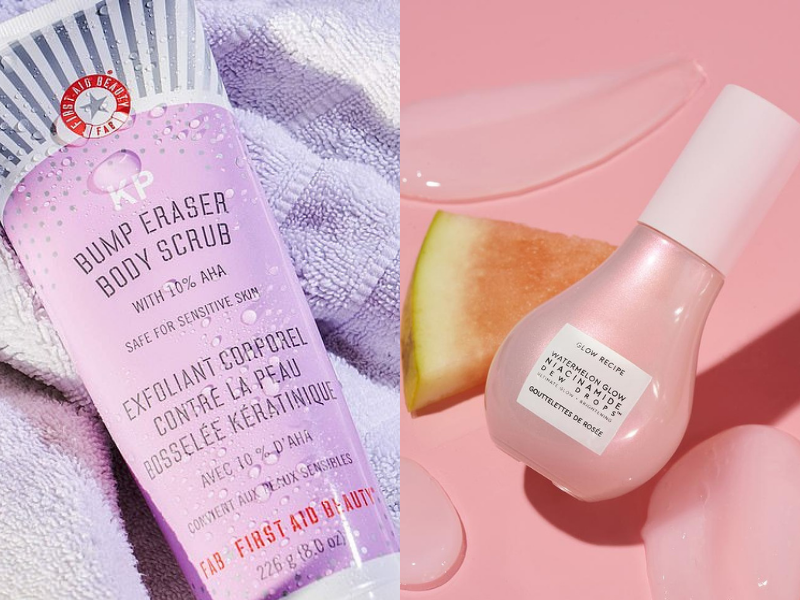 TikTok has become the treasure trove of viral challenges, food recipes, and beauty products. We can thank the Gen-Z's for opening our eyes to this whole new world and the many hours spent scrolling through all the beauty videos. This time, we've listed down the top 9 viral TikTok beauty products to save you the trouble (and money) of weeding out the good from the bad. Trust us on this one – these are all the must-haves in your beauty arsenal – and also because #TikTokMadeUsBuyIt.
Move over Kylie Jenner, there's a new lipstick in town! The NYX Professional Makeup Shine Loud High Shine Lip Color comes in 24 different shades and boasts a 16-hour no transfer wear. Ultra glossy, super shiny and highly pigmented – TikTokers can attest that this is worth the hype. 
This Dr Jart+ CicaPair Tiger Grass Colour Correcting Treatment is a redness erasing cream with SPF 30. Recommended by the TikTok community, warm it up with your hands before applying it on after your moisturiser. If you struggle with patches and discolouration, this is the product for you! 
If you're taking a break from your eyelash extensions but want to zhuzh up your lashes a bit, this viral #TiktokMadeMeBuyIt Maybelline Sky High Washable Mascara is exactly what you need. Bambi lashes with the volume and length you want are yours in just a few seconds. 
Psstt.. You'll also want to check out these 9 Best Mascaras for Asian Lashes. We need all the help we can get! 
@thebeautyspy

Freeze away puffiness and hydrate skin with Frozen Cream! It transforms into an icy sorbet in the freezer for an intense cooling effect. #kbeauty
How could a frozen cream not go viral? This Vue De Pulang gel cream is left to chill in the freezer before transforming into an icy sorbet-like texture. The intense cooling effect coupled with the hyaluronic acid and niacinamide is supposed to help with puffiness and hydration. Does it work? I guess you'll have to try it to find out! 
When you think of Tiktok Viral Beauty Products, this is probably one of the first things that come to mind due to its high recommendation by skincare guru @skincarebyhyram. CeraVe's been around the block, having launched in 2005, and offers different types of cleansers to suit your skin, whether your skin is oily, dry, or acne-prone. Scroll through TikTok and you'll find hundreds of videos recommending which cleanser to use on your skin. Psst, we've even rounded up the best 13 CeraVe beauty products that are going viral on TikTok too!
Finding the right cleanser is just the first step of your skincare routine. Still, tailoring the perfect routine? Check out our 10 Step Korean Skincare Routine For Glowing Skin!
If achieving glass skin is your goal in life, this is the product you need. This Glow Recipe Watermelon Niacinamide Dew Drops with its baby pink packaging, watermelon scent and ability to give you the glow is the trifecta of a millennial beauty product – and WE LOVE IT. This product can be used in 3 different ways – as a hydrating serum for your skincare routine, a primer before your foundation for a dewy look or as a highlighter for that extra shine. Whatever way you choose, you won't regret this purchase! 
Even without TikTok, this product has been raved about to help bumpy arms and legs. A large population suffers from Keratosis Pilaris which causes scaly spots or patches on your skin. The First Aid KP Bump Eraser Body Scrub Exfoliant contains 10% of Glycolic and Lactic Acid which helps to exfoliate the skin's top layer leaving smooth buttery skin. You need to be patient and diligent in using this product at least 1-2 times a week though, and the results will start to show over time! 
If First Aid KP Bump Eraser Body Scrub Exfoliant is way above your budget, you can try these Korean Exfoliating Bath Cloth to help get rid of those pesky bumps at half the price. While reviews have yet to prove it helps with Keratosis Pilaris, TikTokers are raving at how smooth and silky their skin is. Also, seeing your dead skin literally leave your body with this Korean Exfoliating Bath Cloth is hard not to obsess over. 
On a roll? Exfoliate your face with these 9 Face Exfoliators You Need For Glowing Skin.
You might have seen these cute heart-shaped hearts on TikTok – they're created by the Kaja Cheeky Stamp Blendable Blush. Available in 7 different colours of pink, reds and orange, the Kaja Cheeky Stamp Blendable Blush comes with a heart-shaped applicator that you can use to stamp a cute heart shape on your cheek before blending it out. Stamp once for a natural-looking glow and twice for a bold pop-up of colour. Pair your rosy cheeks with a lip tint – you're bound to find a colour you like with these 19 Korean Lip Tints Under $21 For A Pretty Pout. Kawaii! 
Go on, check out these viral TikTok beauty products!
Don't forget to check out the Beauty Bonanza happening from 13-16 May for the best deals on all your favourite beauty brands. Let us know which products you've tried and are they worth the hype in the comments below! 
Want to watch us try viral products? Follow us on TikTok now to be entertained. If you're already on TikTok, you can share your #ShopeeSGHauls with us too, and we might just do a duet with you!
---
New to Shopee? Get $7 off (min. Spend $15) with the code TT7BEAUTY 
*TNC Applies. Valid for new users from 13 to 20 May 2021 only.