If you know anything about Japanese skincare, you know how big a part face masks contribute to the whole routine. One product can target different problem areas and leave you feeling refreshed and glowing. We've talked about how South Korea is home to some amazing masks. This time, let us bring you to the Land of the Rising Sun (metaphorically, of course) and dive into the world of Japanese masks!
Psst, if facial masks ain't your thing, you can also check out these Japanese skincare products to achieve the same kawaii skin too.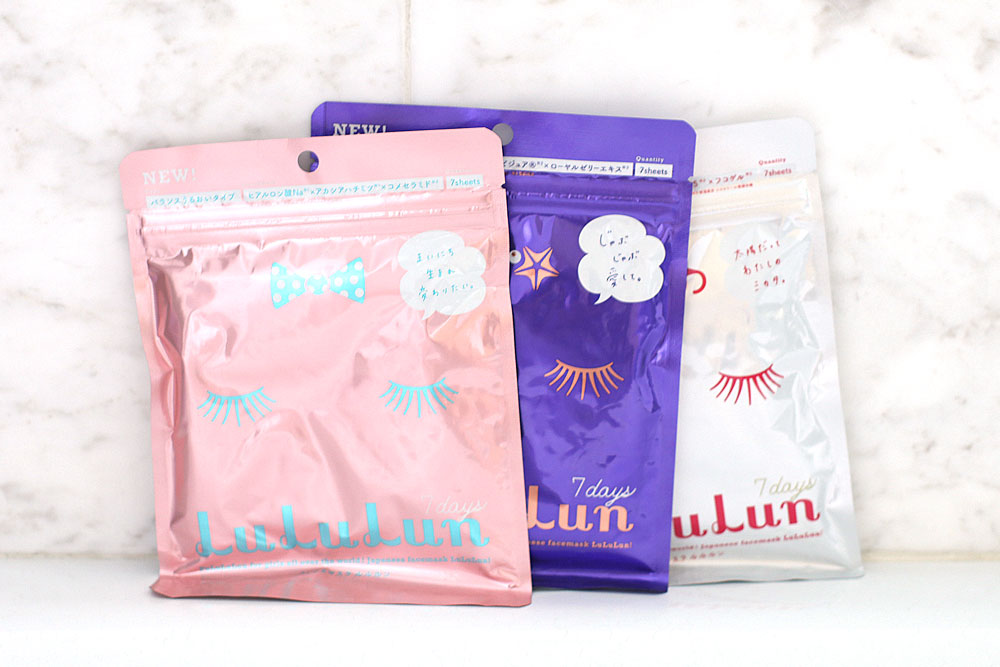 This brand of facial sheet masks have been raved about online – and rightfully so! These are some of the best-selling sheet masks in Japan and turn the idea of weekly sheet masks on its head. Now, you can safely enjoy the benefits of your chosen sheet mask daily. What are the benefits?
The Pink face mask nourishes dry skin and delivers the perfect balance of moisture. The blue one is perfect for people who can't get enough moisture, with the mask being known for its intensive moisturising properties. Last, but not least, you can get the white one for bright and fresh skin; who doesn't want that?!
Besides the original series, the creators have also come up with One Night Rescue Variations that is targeted for adult skin, and Limited Edition Variations based on the different parts of Japan.
Promising review: "They moisturise my face like a dream and really get rid of any dryness after one usage." – Madamelaird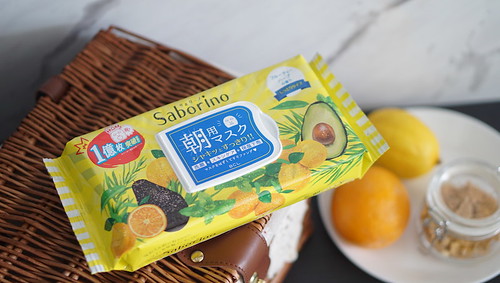 If you're someone who doesn't like spending a lot of time on skincare, or can't afford the time, this mask can easily become part of your schedule. It is one of the quickest masks on the market, with just 60 seconds needed for your face to feel revitalised. The sheet mask can cleanse, tone and prime your skin to make it easier for makeup to be put on. The mask also has a fruity scent that makes it a delectable one minute for you!
Promising review: "It really makes my skin soft and firm, plus it makes my makeup look fantastic. It really is amazing, especially for the price." – Amber M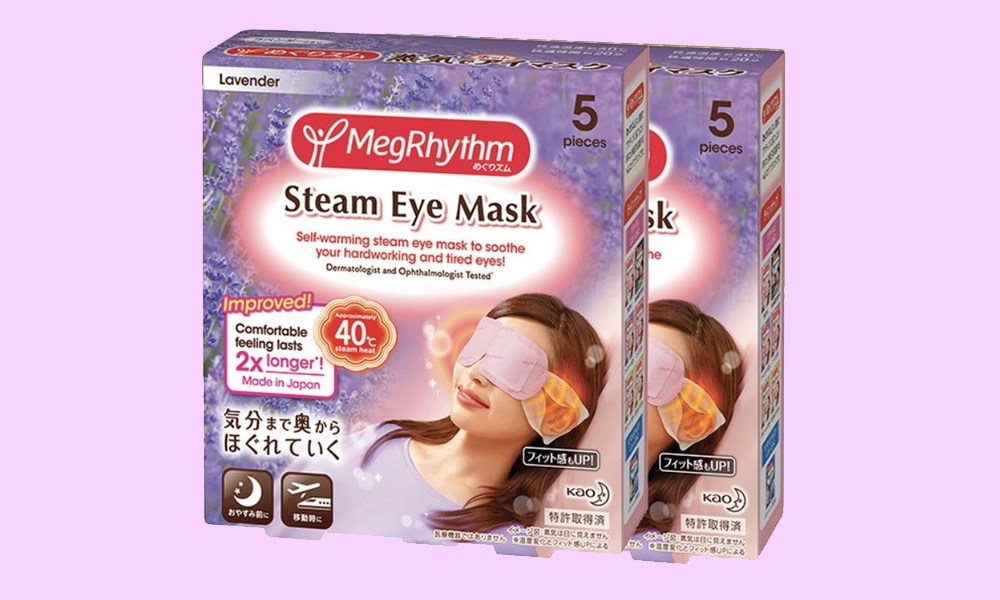 If you feel as though your eyes are always tired, it's probably because you're straining them too much! Be it for work or for watching Netflix late into the night, our eyes are put under a lot of pressure and it is only fair to pamper them from time to time. This self-warming eye mask helps to ease the tension on your poor eyeballs by producing steam at a comfortable temperature. You'll get to soothe your eyes without doing the work! There are a few variations to choose from, but we'll recommend Lavender for a soothing night of sleep.
Promising review: "I absolutely love this product. The mask is really easy to use and literally put me to sleep – it was so soothing. In my opinion, this is a must have for anyone looking to give themselves an at-home mini spa experience or who just wants to get themselves into a (relaxed state) before bedtime." – The Anti Bridezilla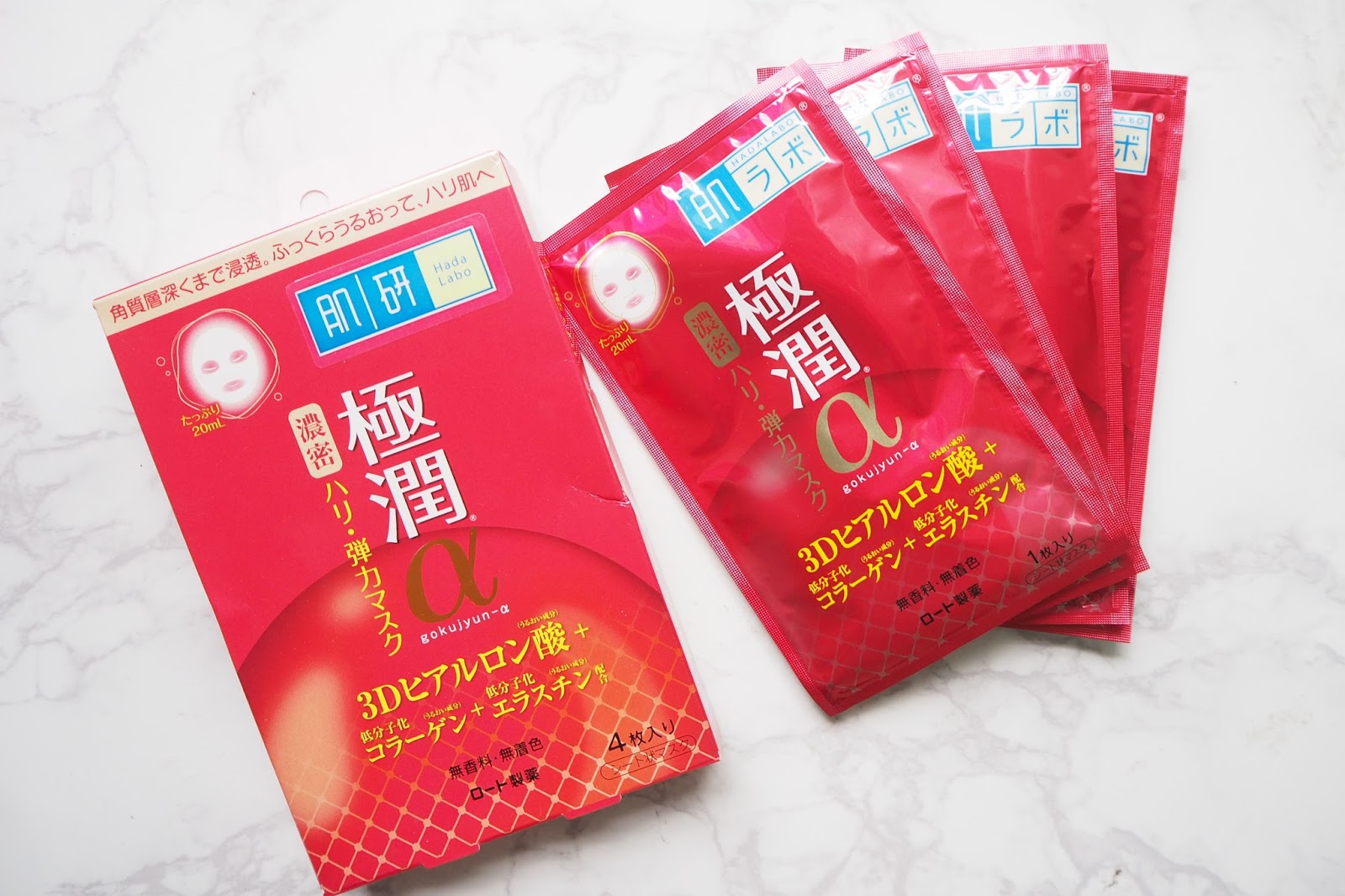 Some people may be scared to try new products due to the sensitive nature of their skin, but with this mask, there's nothing to worry about! This mask is fragrance, alcohol and colorant-free, which means there won't be anything to irritate your skin! The mask works wonderfully in keeping the pH level of your skin balanced while improving the skin's elasticity and firmness. Revitalised skin is your end result! This mask was also designed with the right thickness so that it'll fit the asian face perfectly. 
Promising review: "If you don't want to spend too much on sheet masks, but want to pamper and hydrate your skin, then Hada Labo masks would fit the bill!" – Ceci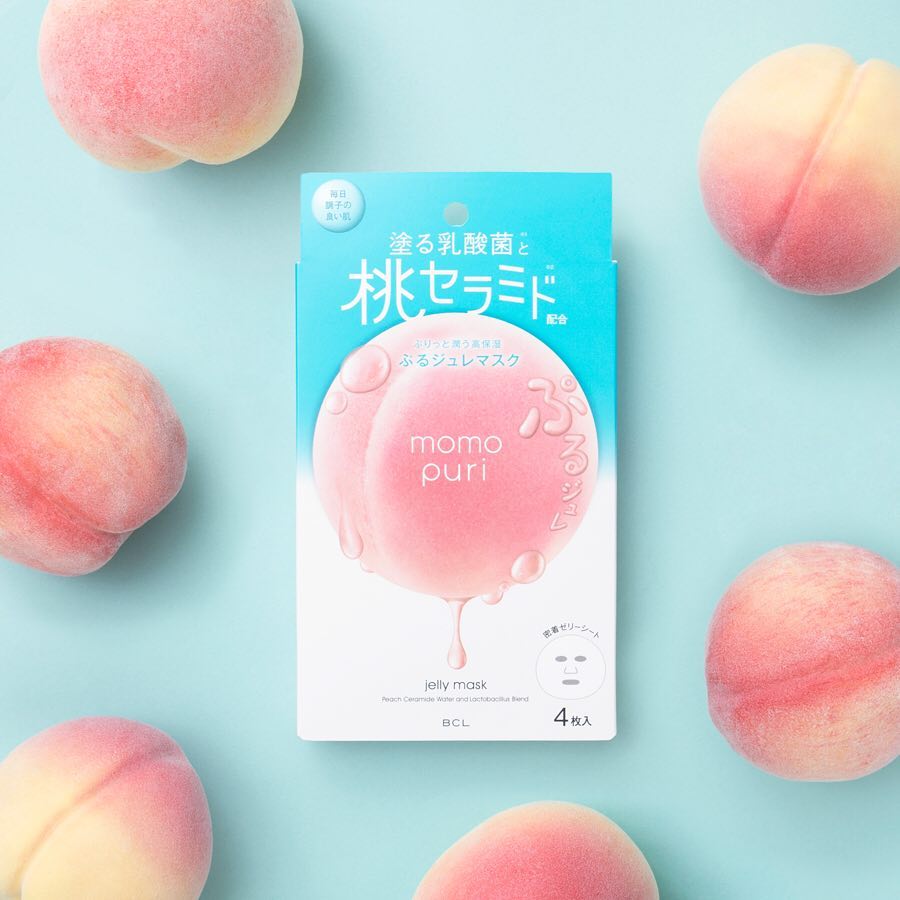 A jelly mask with Peach Ceramide and Lactobacillus Blend. Not too sure what that means? Well, all you need to know is this product will leave your skin feeling supple, hydrated and firm. Peach leaf extract (from peaches grown in Nagano), bergamot fruit extract, hyaluronic acid, and vitamins C, A, and E all work to tighten those pores while nourishing your skin. For firmer, plumper and bouncier skin, this is definitely your go-to mask. The natural peach extract also revitalises your complexion, bringing life back to dull skin. To top it all off, the peach smell? Glorious.
Promising review: "It brightened my skin up, plumped it and reduced redness. It also kept it nicely hydrated." – pea.neo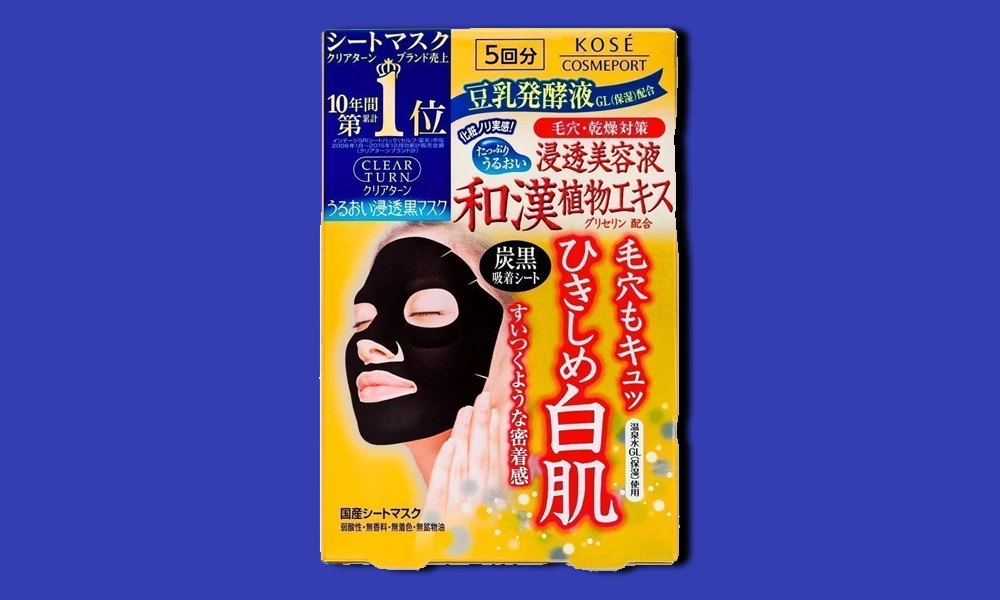 A holy grail for people with acne-prone skin, this sheet mask helps to tighten the skin around your pores, which gives the translucent look many are after these days. The herbal blend in the mask aids in brightening and nourishing the skin, creating a better texture overall. Great news for environmentally-friendly readers, the absorbent black sheet is also completely derived from plants!
Promising review: "Cleaned my huge pores and I managed to keep them clean by using it only twice a week! Also, it is very moisturising. Because it goes over the eyes too, helped me avoid using extra products for the area." – Maia Baisahadova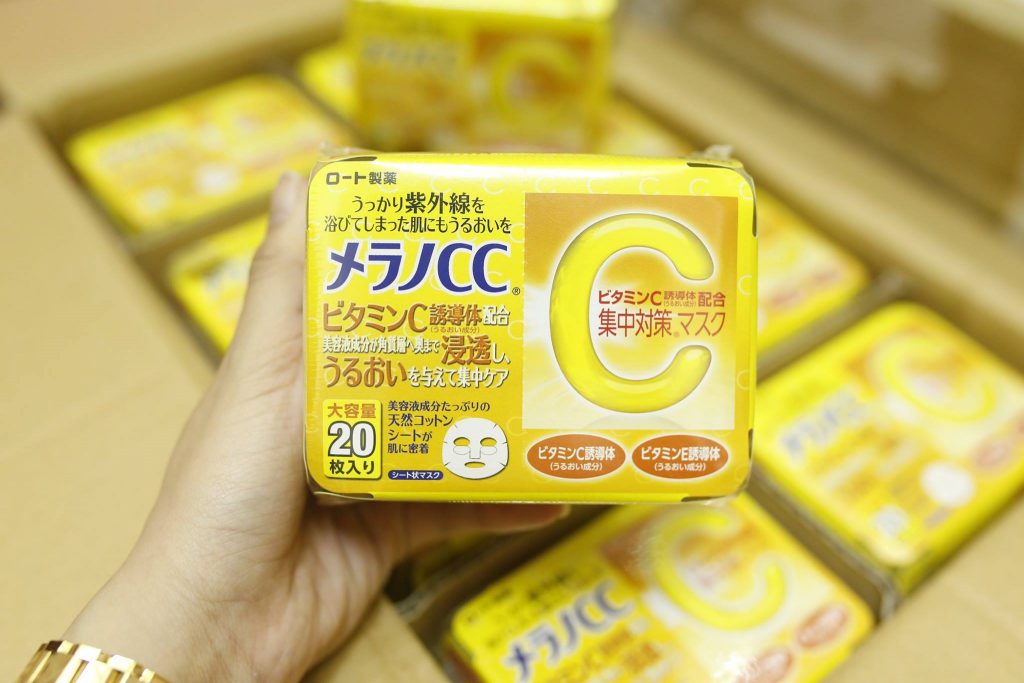 You may have wanted to try this mask for its cute packaging but, you can appreciate a lot more about this mask after trying it. The design makes it obvious that the focus is Vitamin C, which helps dark spots and scars to fade out and battles pigmentation problems. But that's not it! The mask contains Vitamin E that helps promote blood circulation around your face, a lotion that permeates the skin for intensive hydration and citrus extracts for more moisture and a pleasant fragrance. If you love hanging out in the sun or can't avoid being under the harsh rays (ahem, woes of living in Singapore, ahem), this mask is ideal to repair your skin from the exposure. 
Promising review: "It helps to reduce my spots and soften my skin." – tranbao6789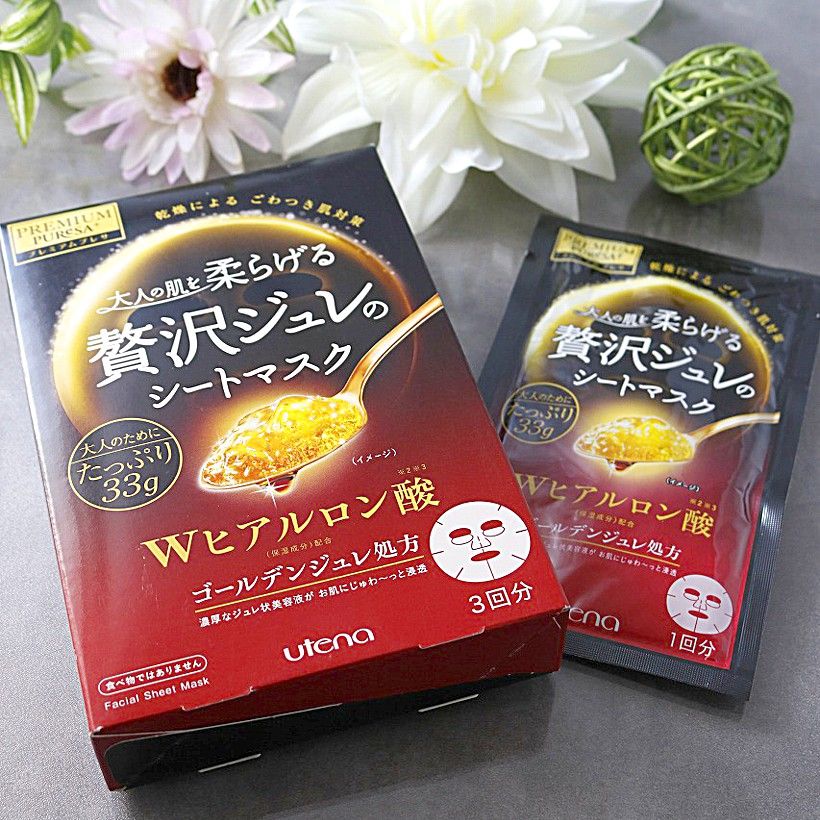 We're pretty sure the name of the masks makes more sense in Japanese. But two words stand out immediately — Hyaluronic Acid. This naturally occurring substance in our skin functions to give moisture to our complexion. The golden jelly face mask is also packed with Hyaluronic Acid, it's possibly the quickest way to quench your skin's thirst, giving it all the moisture it could possibly need. That's not even all, actual gold flakes in the mask not only adorn its aesthetic to make you feel like royalty, they also help to further moisturise your skin for a beautiful glow.
Promising review: "It definitely hydrates your skin much better than other masks, you can feel it straight after using it. I really recommend it to people with both dry and oily skin types. This one doesn't cause allergy too." – Juran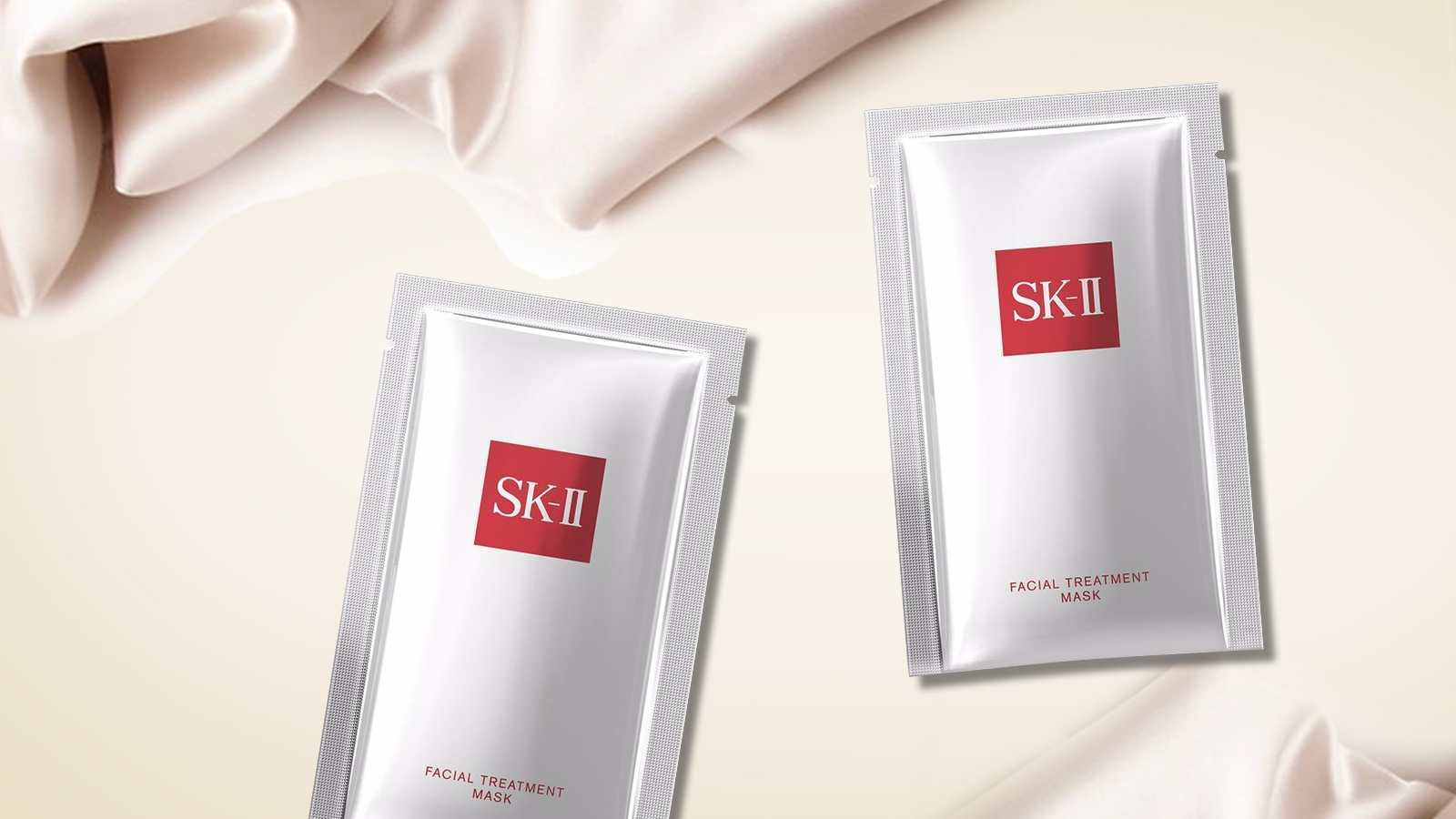 The brand is so established in Singapore that some may think it's a local brand, but nope – it's from Japan! Each mask is soaked with 30ml of toner rich in SK-ll's signature Pitera ingredient – t, this ingredient has rightfully earned the brand worldwide recognition. Smoother, brighter and greater radiance, this mask is just what your parched skin thirsts for to revitalise it. 
Promising review: "After using this mask once, my face appeared much softer, brighter, and more hydrated. My pores seemed tighter too. What impressed me most was how great my skin still looked and felt days later. " – chinaredlabel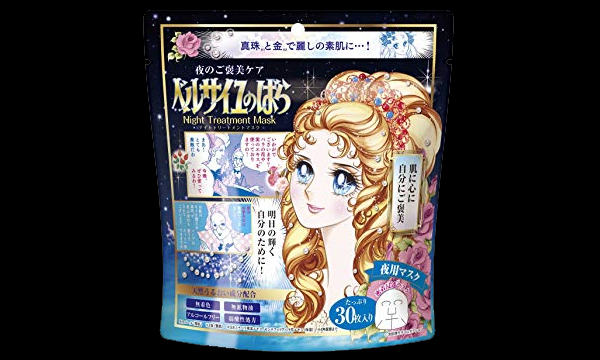 The cool, detailed artwork of a popular manga series sets this mask apart, but that's not all! The Rose of Versailles mask contains an intensive night-time serum that boasts both pearl and gold extract. Just apply it right before you call it a night to let its magic work as you sleep. We assure you that you'll be left with hydrated, well-rested and radiant skin when you wake up!
Promising review: "The mask is drenched with serum, leaving the skin feeling moisturised and nourished right after the treatment and even on the next day. I can feel the difference in the skin's elasticity." – miwitch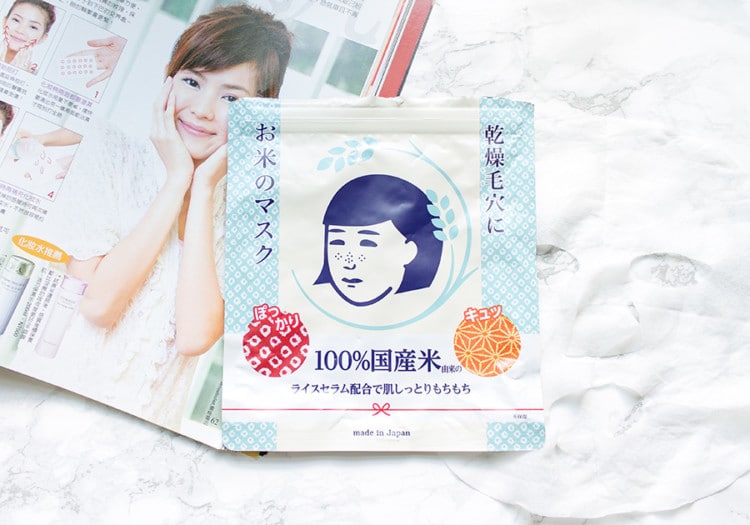 If you've ever wanted to experience the Japanese skincare phenomenon of "rice cake skin", this product is a must try. This mask is made entirely from rice harvested in Japan. Not only does it nourish your skin, it also shrinks enlarged pores by tightening it. It fights dry, porous skin, leaving your face soft and moisturised. The remaining essence leaves this sticky but pleasant texture that resembles the feel of freshly made rice cakes. YUM!
Promising review: "Easy to use and left great results! My skin felt so much softer and looked refreshed. It seemed to shrink my pores considerably. I definitely recommend trying it!" – krista k.
With Japanese face masks available for every type of skin and suitable for any kind of budget and schedule, there's no reason for you to skimp out on skincare anymore! Make it compulsory for you to pamper yourself as much as you want. Let us know if you have any other recommendations and we might just add them in!
---
New to Shopee? Get $7 off (min. spend $15) with code*: JAPMASK
* TNC Applies. Valid for new users from 30 Aug to 9 Sep only.