Although America is often known as the land of unlimited drink refills, gargantuan burgers and creamy cheesecakes, there's actually much more to the American cuisine! Similar to Singaporean cuisine, American food and restaurants are a wonderful reflection of their diverse culture. 
From fresh oysters off the coast of New England to gumbo soup from New Orleans, here are some of the best American restaurants in Singapore that will take you on a gastronomic adventure through the United States.  
For the best American burger restaurants in Singapore 
1. Burger Joint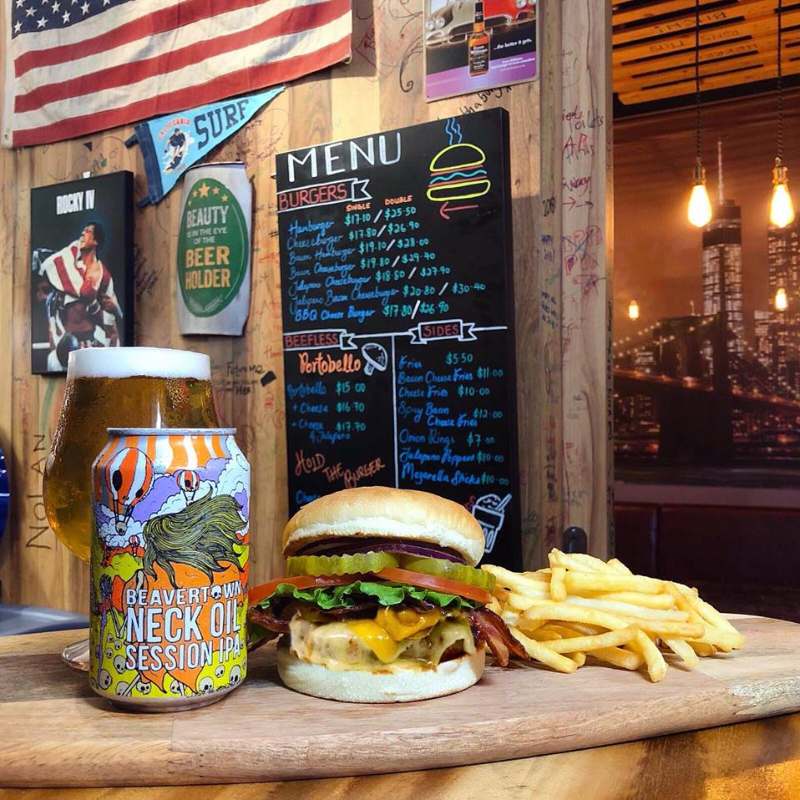 Can't wait for acclaimed American burger chain Five Guys to open its first restaurant in Singapore? In the meantime, head over to Burger Joint to satisfy your burger cravings! Burger Joint might not be as renowned as In-N-Out or Five Guys, but it's certainly made a name for itself — in fact, it's even been hailed as serving some of the best burgers in NYC! 
Their flavourful patties are made with fresh Nebraskan beef and sandwiched between two fluffy buns. It's so good, it'll transport you right into the heart of Manhattan! Well, that, and the fact that the hipster decor is almost exactly the same as the original outlet in NYC. Lined with graffiti-strewn walls, the outlet gives off cool grunge vibes — a true experience for both your eyes and bellies! 
Address: 115 Amoy Street, #01-03, S(069935)
Opening Hours:
Mon – Wed: 11.30am – 11pm
Thurs – Sat: 11.30am – 12am
Sun: 11.30am – 8pm
2. 25 Degrees Burger, Wine and Liquor Bar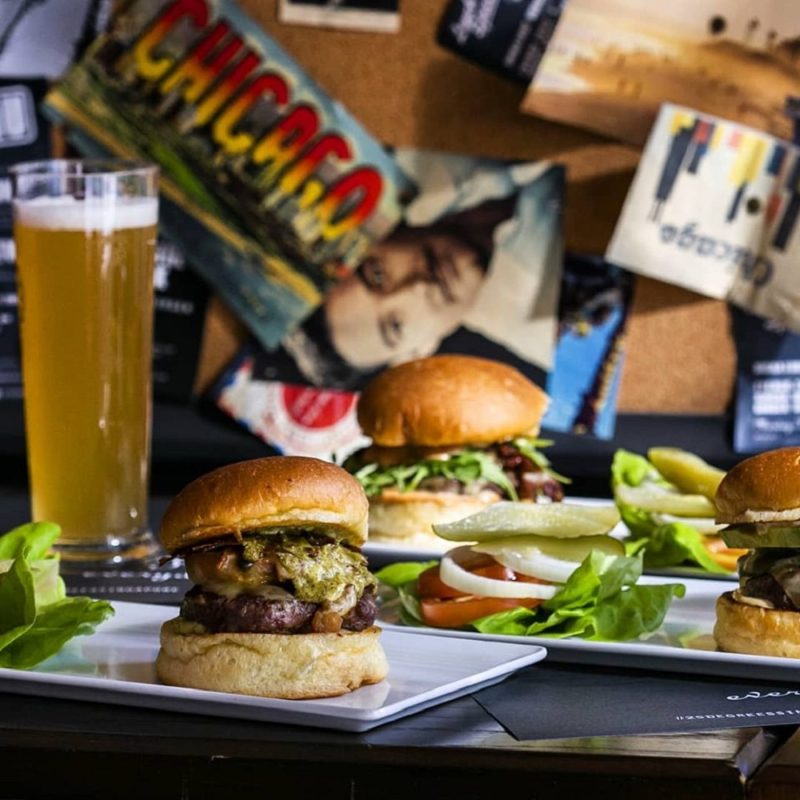 Another restaurant with its roots in America (Hollywood, to be exact!), 25 Degrees Singapore boasts six speciality burgers, including a veggie option. The aptly named No. 1 Burger is a flavourful, umami delight — comprising of a succulent beef patty, two fluffy brioche buns, bacon and a mix of crescenza and gorgonzola cheese.
Set within the modern boutique Hotel G, 25 Degrees features sleek wooden panelling, high windows and a very chill ambience. Well-situated around the downtown area, it's certainly a great place for you to kick back and relax over beers and burgers!
Address: Hotel G Singapore, 200 Middle Road, S(188980)
Opening Hours: Daily, 11am – 3am
3. OverEasy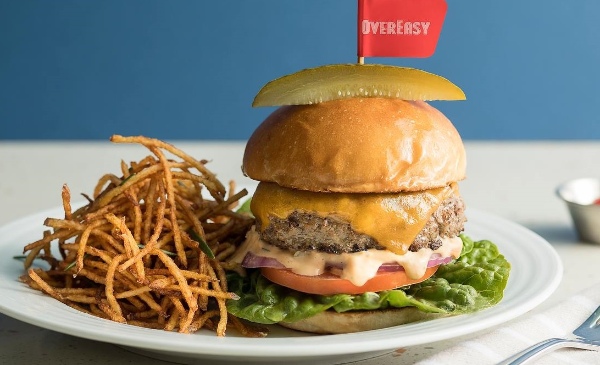 OverEasy is easily one of the most instagrammable American restaurants in Singapore. With neon signs, red-and-white tiled flooring and plush booth seats, this restaurant brings you a slice of American diner experience right in the heart of Singapore. True to the theme, the menu consists of classic diner fare, including tater tots, sandwiches and milkshakes. 
Their rendition of the classic cheeseburger, the To Die For, certainly lives up to its name — with a thick, juicy wagyu patty, seasoned with a house-made secret sauce. The accompanying fries are fresh, crispy and fried to perfection. Order their thick, creamy strawberry milkshake to go with your burger for the quintessential diner experience! 
Address: One Fullerton, 1 Fullerton Road, #01-06, S(049213)
Check out their other location here
Opening Hours:
Mon – Fri: 11.30am – 1am
Sat: 10am – 1am
Sun: 10am – 11pm
For the best American barbecue restaurants in Singapore
4. Smokey's BBQ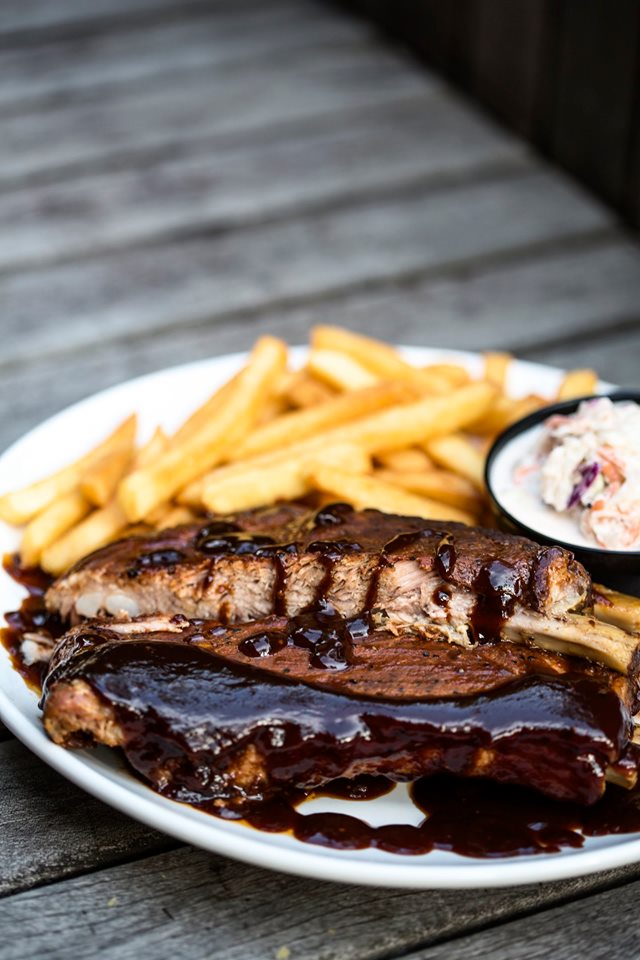 Check out Smokey's BBQ for authentic American barbecue fare! Unlike Singaporean barbecues, the meats in this restaurant are smoked and roasted in the traditional American style, which can take up to 20 hours!
Before tucking in to your main meal, make sure you order their buffalo wing appetisers. The golden-brown wings are fried to perfection and slathered with a generous amount of buffalo wing sauce. Don't forget to wash all the meaty goodness down with a pint of imported craft beer. 
Address: 73 Joo Chiat Place, S(427790)
Opening Hours:
Mon – Fri: 3pm – 11pm
Sat – Sun: 11am – 11pm 
5. Red Eye Smokehouse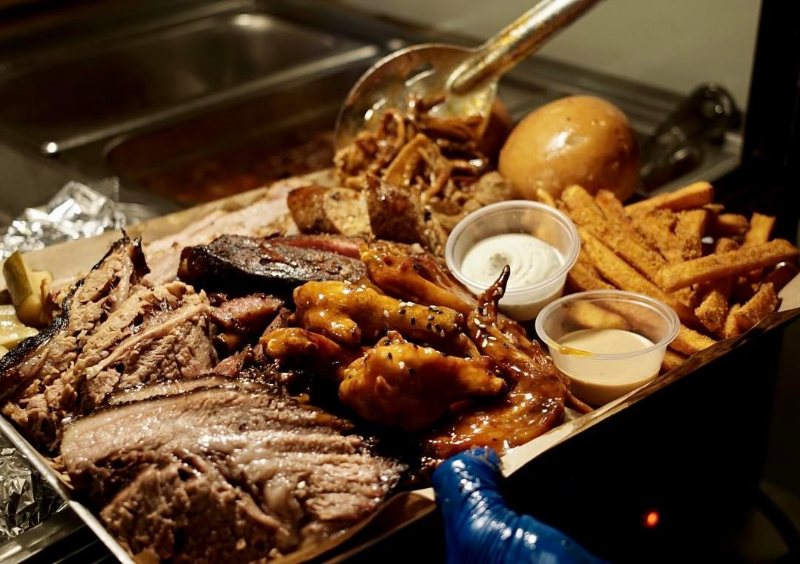 Calling all hungry, meat-loving carnivores in Singapore — Red Eye Smokehouse is definitely the perfect American restaurant to get your fill of smoked meat. Here, small portions won't be a problem, as orders are made based on weight. However, note that the restaurant doesn't take reservations, so make sure you head down early before your favourite meat runs out! 
Featuring a rotating seasonal menu, no two visits to Red Eye Smokehouse are the same! Can't find your favourite cut of steak? Don't worry, the restaurant certainly knows how to barbecue — from beef brisket to smoked duck, you can be sure that their meats are tender, well-marinated and wonderfully smoky. 
Address: 1 Cavan Road, S(209842)
Opening Hours:
Tues – Sat: 12pm – 3pm, 5pm – 10.30pm (or until they sell out)
Sun: 12pm – 3pm, 5pm – 9pm
For the best Cajun cuisine in Singapore
6. The Beast
https://www.instagram.com/p/BlXrN4XHHTe/
With rustic, farmhouse-inspired decor, The Beast promises a true Southern dining experience. For a taste of cajun cuisine, definitely try their savoury gumbo soup — a staple of cajun cuisine — as well as their jambalaya pasta! Not a fan of cajun? The Beast also serves sinfully delicious Southern-style comfort food: think fried chicken, pecan pie and cornbread!
However, the main highlight of this American restaurant in Singapore is its impressive liquor and cocktail menu! Boasting more than 30 different types of bourbon alone, you'll definitely have a hard time choosing your poison. 
Address: 17 Jalan Klapa, S(199329)
Opening Hours:
Mon – Wed: 5pm – 12am
Thurs – Fri: 5pm – 1am
Sat – Sun: 11am – 12am
7. The Boiler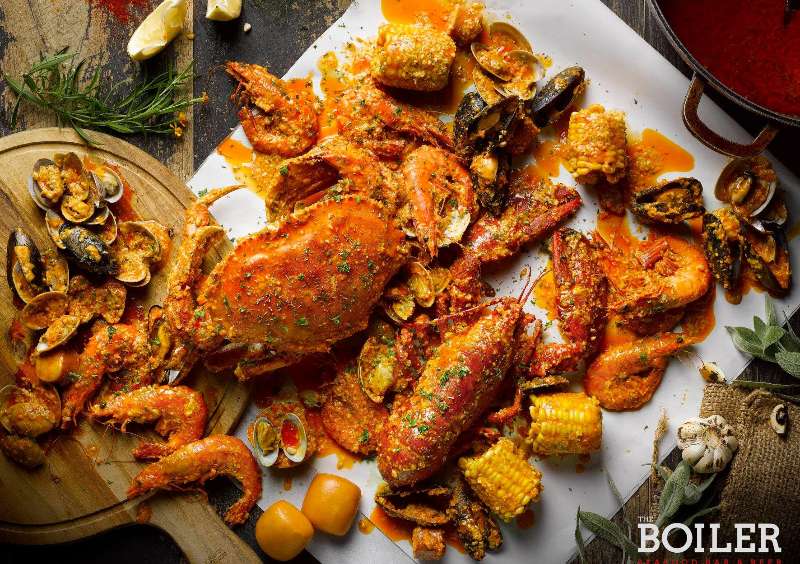 Get your hands dirty at The Boiler, an American seafood restaurant in downtown Singapore. Seafood boil, in which fresh seafood is simmered in a flavourful broth before serving, is a cornerstone of cajun cuisine. For the ultimate seafood indulgence, order the Boiler's Bombdiggity Bag! True to its name, it's a delightful mess of crab, prawns, mussels and even mantou, drenched in sauce. The best part? There's no cutlery involved. Dig into your feast with just your fingers — the messier, the better! 
Address: Novelty Bizcentre, 18 Howard Road, #01-06, S(369585)
Check out their other location here
Opening Hours: Daily, 11.30am – 2.30pm, 5pm – 10.30pm 
For the best American seafood restaurants in Singapore
8. Luke's Oyster Bar and Chop House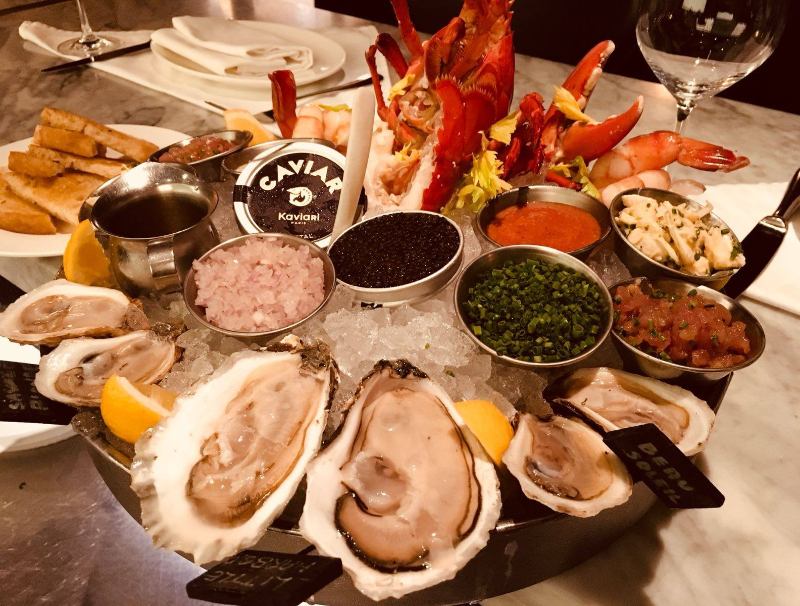 Northeastern Americans have their own idea of how seafood should be cooked and we aren't complaining! As the birthplace of the hearty clam chowder, it's no surprise that seafood and dairy feature heavily in New England cuisine. 
Helmed by Boston-born chef Travis Masiero, you can be sure that Luke's Oyster Bar and Chop House serves delicious New England-inspired fare. Despite the meticulously prepared main courses, the real stars of Luke's are their oysters. This upscale American restaurant in Singapore is known for offering some of the best oysters in town! Harvested from the waters off America's east coast, the oysters are succulent, sweet and extremely fresh. Prices here might be steep but you'd certainly be getting your money's worth! 
Address: 22 Gemmill Lane, S(069257)
Check out their other location here
Opening Hours:
Mon – Sat: 12pm – 12am
9. Chunky Lobsters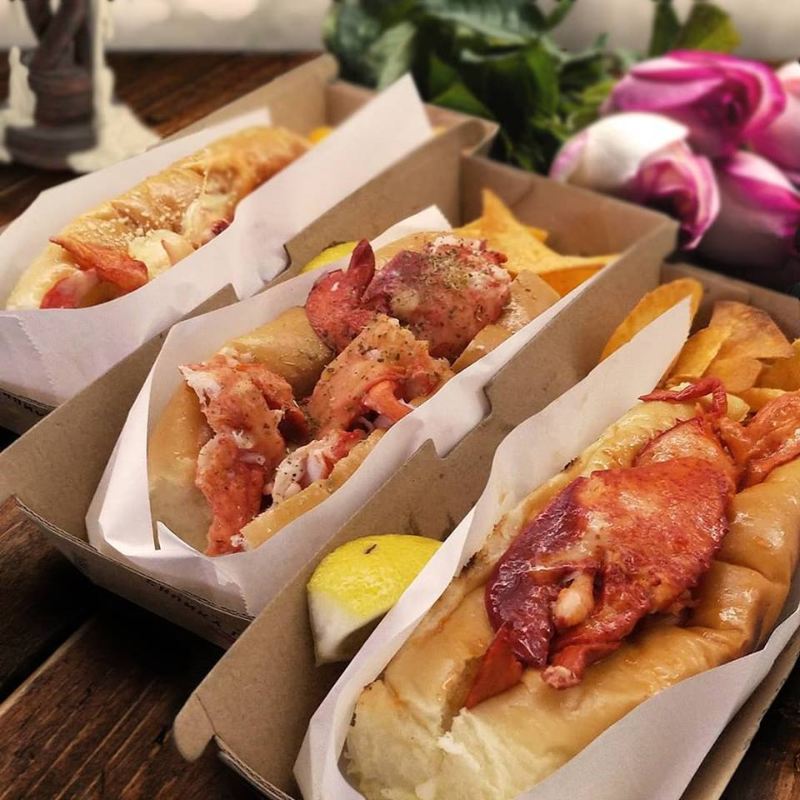 For budget-friendly lobster rolls that don't skimp on quality, head to Chunky Lobsters! The five-item menu is straightforward, with three different types of lobster rolls. Each roll is stuffed with sweet, tender chunks of lobster drizzled with their in-house herb sauce and served with a side of cassava chips. At just $16 per roll, Chunky Lobsters is definitely one of the most value-for-money lobster rolls in Singapore. Crab lovers should also check out their sister outlet, Chunky Crabs. What's more, you can get more bang for your buck by purchasing food vouchers for Chunky Lobsters on the official Chope Deals store on Shopee!
Address: Oxley Tower, 138 Robinson Road, #02-03, S(068906)
Opening Hours:
Mon – Fri: 11am – 2.30pm
For the best American brunch restaurants in Singapore
10. Two Men Bagel House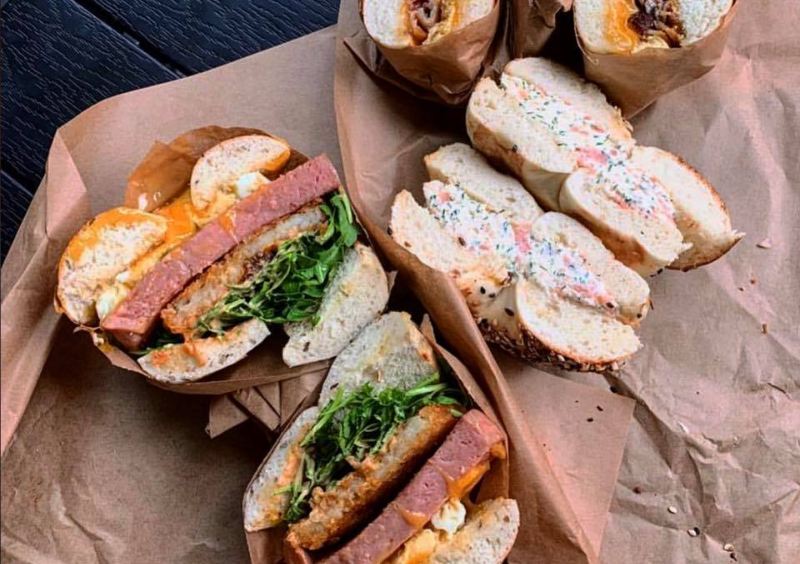 Yet another food trend made popular by the Big Apple, bagels are a Jewish snack that were traditionally eaten plain. Nowadays, however, bagels have become as varied as burgers, with a good mix of sweet and savoury options available for you to sink your teeth into.
As the foremost bagel house in Singapore, Two Men Bagel House offers a range of customisable options. However, if you want the most authentic New York experience, order the Lox — a huge bagel sandwich spilling over with generous amounts of smoked salmon and cream cheese. Don't be fooled by the bagels' sparse exterior, as the combination of cream cheese and bread will definitely keep you full till your next meal! 
Address: Icon Village, 16 Enggor Street, #01-12, S(079717)
Check out their other location here
Opening Hours:
Mon – Fri: 8am – 4pm
Sat – Sun: 9am – 4pm 
11. Clinton Street Baking Company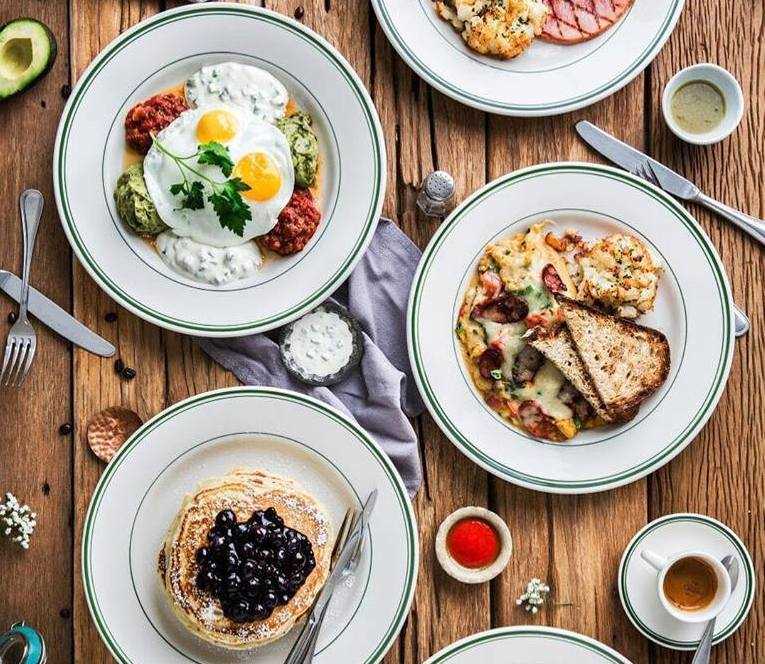 Start your day right with a visit to Clinton Street Baking Company. First established in 2001 in NYC, this
brunch restaurant
has since made its way across the Atlantic to offer authentic American brunch to hungry Singaporeans. Voted as serving the best pancakes in the city, their fragrant, fluffy Pancakes with Warm Maple Butter is a definite must-try. Served with a sauce of your choice and their speciality maple butter syrup, these pancakes are an irresistible, indulgent treat. In case your main wasn't enough, they also offer a large selection of pies, cakes and shakes. It's a true American breakfast, indeed. 
Address: 31 Purvis Street, S(188608)
Opening Hours:
Mon – Thu: 8.30am – 6pm
Fri – Sat: 8am – 9pm
Sun: 8am – 6pm
Your diet can wait…
With this list of the best American restaurants in Singapore, you no longer need to fly miles for hearty and authentic Western fare! Craving some other cuisine besides American? Check out these food guides to the best Mexican restaurants, Indian restaurants and Korean BBQ joints in Singapore!
---
New to Shopee? Get $7 off (min. spend $15) with code*: USAFOOD
* TNC Applies. Valid for new users from 12 to 19 Sep only.