Korean movie Parasite took the world by storm when it was the Best Pictures Oscars 2020 Winner, winning 4 different Oscars and many other awards subsequently. If you're looking for more great Korean movies to binge-watch on, you've come to the right place. From the classic rom-coms to the spine-chilling thrillers, here are some of the best Korean movies you have to add to your watch list!
1. Parasite
You can't start off your Korean movie journey without catching the blockbuster of the century, Parasite. Directed by Bong Joon-ho, you will not be disappointed by the eccentric nature of this movie. With a deep social theme weaved into this black comedy thriller that is Parasite, meet the stars – the Kim family. With the Kims struggling to make ends meet, their life turns around when a golden opportunity presents itself to their son, Kim Ki-woo (Choi Woo-shik). He decides to take on the job of an English tutor to Park Da-Hye (Jung Ji-so), daughter of the wealthy Park family.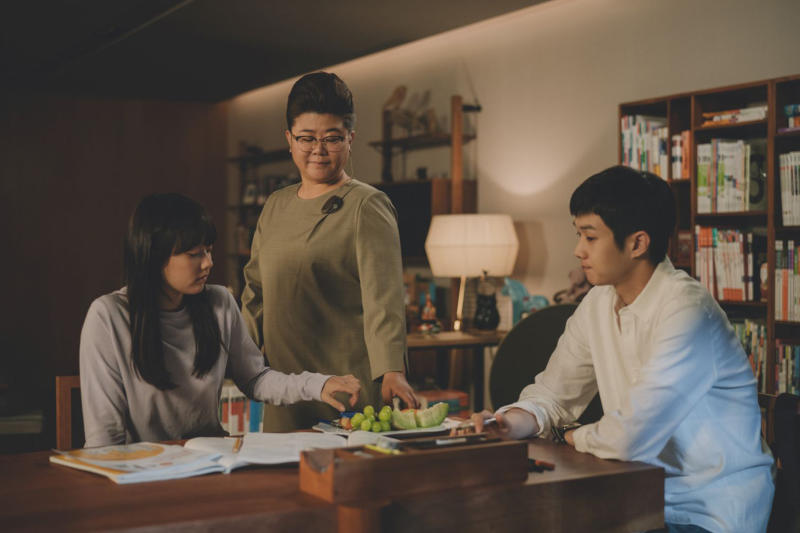 Soon, the Kim family finds ways to infiltrate the wealthy household – literally living like parasites. But are they the only ones living at the expense of the Park family? Hands down the best Korean movie of all time, you definitely have to watch this film ASAP!
Watch time: 132 minutes
Available on: Viu
2. 200 Pounds Beauty
Combine romance, comedy and music and bam! You get one of the best Korean movies of all time – 200 Pounds Beauty. Hanna Kang (Kim Ah-Joong), an overweight phone sex part-timer as well as a ghost singer for a famous pop singer, Ammy (also played by Kim Ah-Joong) is the 200-pound star of this show. Not the best person to work with, Ammy finds ways to hurt Hanna's feelings and that's not all. Hanna overhears her conversation with Sang-jun (Joo Jin-mo), a director and son of an entertainment company owner saying that they were simply using her for her voice.
Extremely hurt after realising that she was just a tool for Ammy's career, she attempts suicide but was timely interrupted by her phone sex regular. He happens to be Korea's top plastic surgeon and Hanna persuades him to perform a head-to-toe plastic surgery for her. A year later she re-emerges with a new identity as Jenny, and along with it a whole new life!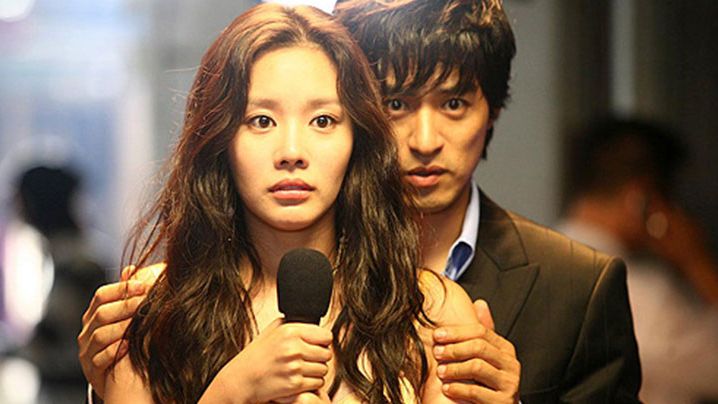 She gets her own recording contract with Sang-jun's company, but Ammy is still a threat to her new beginning. How will life play out for her now that she is beautiful? Will anyone find out the deep secret of her true identity destroying her promising new life or will she forever be the beautiful, talented Jenny? Definitely, a movie that will reinforce the fact that sometimes, looks are not everything in life – it's what's on the inside that matters. 
Watch time: 120 minutes
Available on: Viu 
3. The Divine Fury
https://www.youtube.com/watch?v=EFVCo5DzKLY
If you're a fan of Park Seo Jun and love exorcism shows, you need to watch this. The movie follows the life of Park Yong-hoo (Park Seo Jun), a world champion martial artist who believes in no God, only himself. One day, he suddenly has a mysterious wound on his palms that grants him divine powers to fight with powerful evil forces.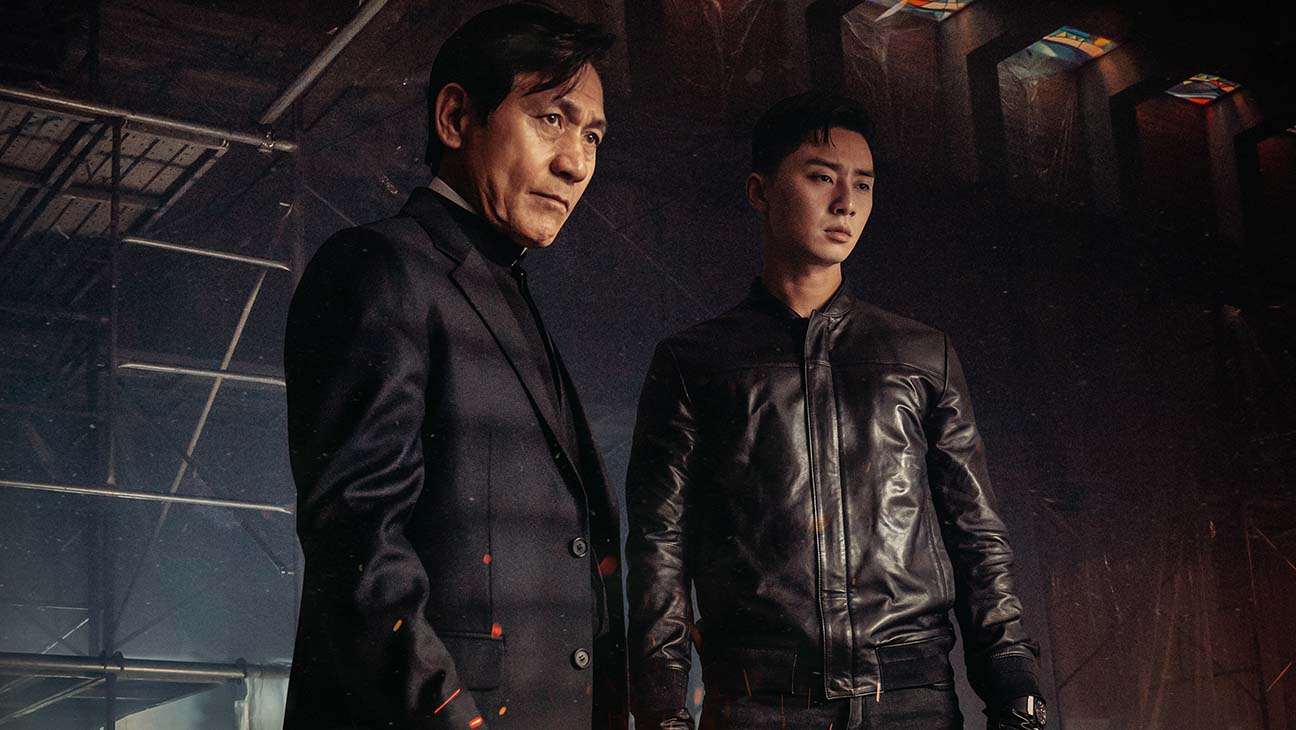 In search of a cure, he ends up meeting Father Ahn (Ahn Sung-Ki), a priest and an exorcist who is tight with the Vatican church. Father Ahn sees the potential in Yong-hoo, and together they attempt to battle the evil forces in South Korea. Will they succeed eventually, or will Evil still rule? Watch to find out!
Watch time: 129 minutes
Available on: Viu
4. Ashfall
Love watching disaster films? Then you're in for a treat. Ashfall stars top-actors Ma Dong-seok, Lee Byung-hun and K-pop star Bae Suzy. The film starts with an active volcano, Mt. Paektu, erupting. Because it straddles between the China–North Korea border, this eventually causes severe earthquakes in both North and South Korea and soon pandemonium ensues with more eruptions predicted in the area.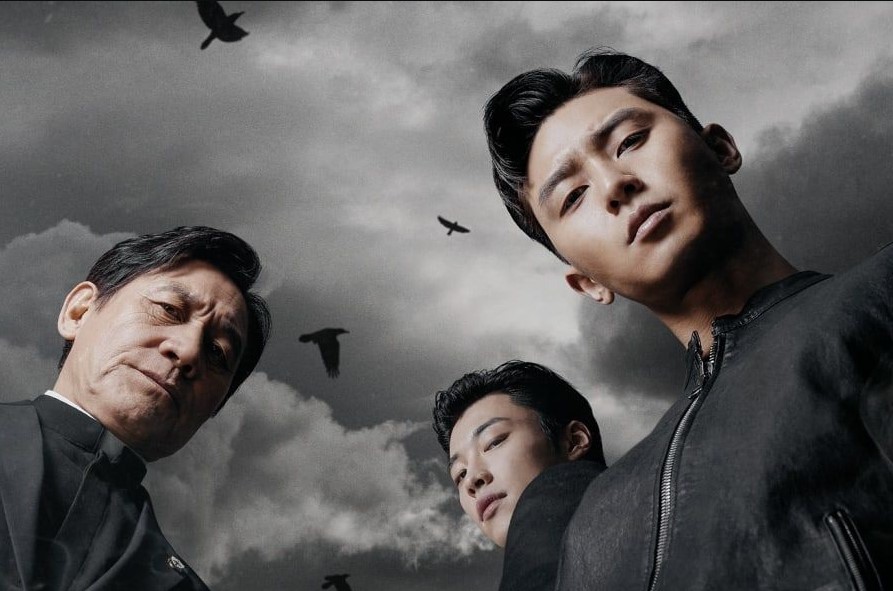 To prevent another disaster, Jeon Yoo-Kyung (Jeon Hye-Jin) plans an operation based on a theory by Professor Kang (Ma Dong-Seok). Jo In-Chang (Ha Jung-Woo) is assigned to be in-charge of the special forces team of this operation and is instructed to contact Lee Joon-Peyong (Lee Byung-Hun) who is being held captive in North Korea. Will they be able to avert another eruption, or are they doomed to die? Well, we don't want to reveal too much. 
Watch time: 128 minutes
Available on: Viu
5. The Gangster, The Cop, The Devil
https://www.youtube.com/watch?v=hS-fztIL8HE
Another film starring Ma Dong-Seok, The Gangster, The Cop, The Devil, is literally about these three characters and how their lives become intertwined after the gangster barely survives a violent attack by an elusive serial killer. Gangster Jang Dong-soo (Ma Dong-Seok) finds himself forming an unlikely partnership with a local detective, Jung Tae-suk (Kim Mu-Yeol) to catch the sadistic killer (Kim Sung-Kyu). You'll have to watch this Korean movie to find out which party prevails. 
Watch time: 109 minutes
Available on: Viu
6. Exit
https://www.youtube.com/watch?v=BssmJFpXtTQ
If you're looking to unwind after a long day at work or school, Exit, a disaster-action-comedy film,  is one of the best Korean movies to watch. As with all disaster films, a toxic mysterious white gas is released and threatens to envelop an entire district in Seoul. The only people who can save the day?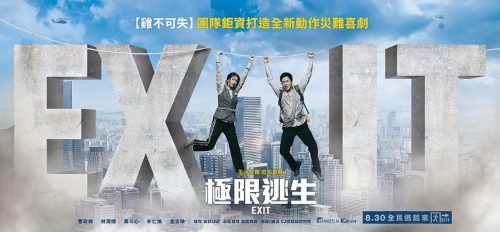 Yong-nam (Jo Jung-Suk), who used to be one of the best rock climbers during his college years but is sadly unemployed and living with his parents to get by, and Eui-joo (Im Yoon-ah), Yong-nam's old crush and fellow ex-rock climber. Because the white gas is released from the ground level and is slowly making its way up to engulf the entire district, the only thing you can do to survive is to – climb. Will they be able to save the day? Well, no spoilers here!
Watch time: 109 minutes
Available on: Viu
7. The Face Reader
One of the highest-grossing films in 2013 for the Korean film industry, The Face Reader is one of the best K-movies you shouldn't miss out on! Follow Nae-gyeong (Song Kang-ho), a skillful face reader during the Joseon dynasty. With just a look of one's face, he is able to tell their personality, mental state and habits instantly. A gisaeng (Korea's version of a Geisha), Yeon-hong (Kim Hye-soo) visits him and proposes a money-making partnership – one that he is unable to resist. He rises to fame and is soon recognised by the King Munjong (Kim Tae-woo), who pulls him into the world of politics.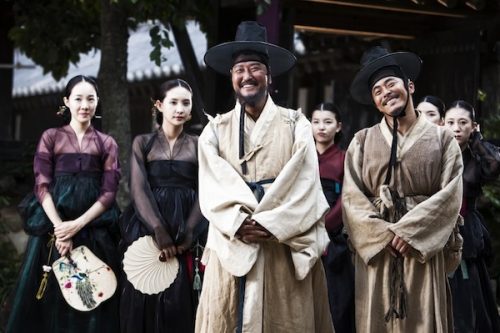 Life for him soon gets harder due to the sudden passing of King Munjong leaving the throne empty. With him stuck right in the middle of the biggest power struggle between the royal family in the history of Joseon, will he be safe and can he help the rightful heir that will also be a good king inherit the throne? 
Watch time: 139 minutes
Available on: Viu
8. Tazza: The High Rollers
How far will your desperation bring you in life? For Kim Goni (Cho Seung-woo) – very far. In Tazza: The High Rollers, on top of losing his entire savings, his family's money is stolen after being conned by professional cheat gamblers. In an attempt to recover his fortune, Goni decides to become a professional gambler specialising in Hwatu, a traditional Korean card game. He takes up an apprenticeship under one of the best gamblers in Korea, Mr. Pyeong, and soon rises to fame. In the process, he catches the attention of Madam Jeong, who runs an illegal gambling operation.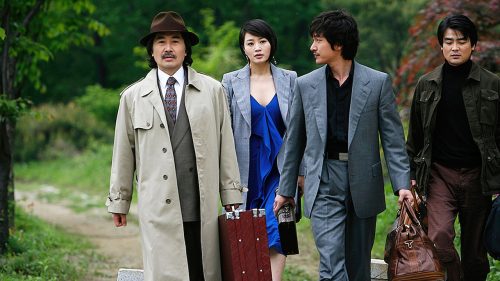 Leaving his master, he joins Madam Jeong and forms romantic relations with the woman, on top of their existing business partnership. How successful can Goni get and will Madam Jeong prove to be a hindrance or a stepping stone to his pro-gambling career? Touted as one of the best Korean movies, this is one that is similar to your Chinese New Year gambling movies, but better and in Korean! 
P.S If you enjoyed this movie, you might want to catch the various sequels that came out – Tazza: The Hidden Card and Tazza: One-Eyed Jack available on Viu.
Watch minutes: 139 minutes

9. Burning
Based on a story by popular author Haruki Murakami, Burning is a thriller movie that combines the themes of social relations, isolation along with a touche hint of toxic masculinity. Follow the main male protagonist Lee Jong-su (Yoo Ah-in) as he falls in love with Shin Hae-mi (Jeon Jong-seo), his childhood neighbour. When he thought that things were going well for the two of them, Hae-mi goes on a holiday to Africa. She returns with Ben (Steven Yuen), and is closer than ever to him. Plus, Ben has a great gatsby kind of feel, being rich and successful, making Jong-su jealous.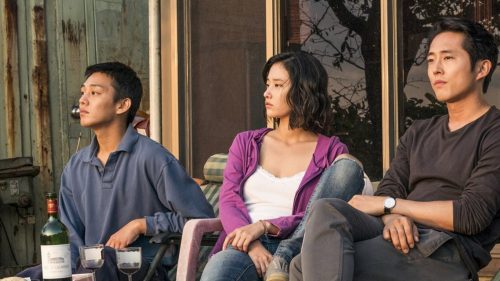 However, that's not all. Ben reveals his weird secret hobby to Jong-su, which leaves him a little worried about Hae-mi's safety. When he is suddenly unable to contact Hae-mi, he goes on a mystery solving mission, instantly suspecting Ben for her disappearance. With various twists and turns to the story, your eyes will be glued to the screen till the dramatic end that will leave you speechless!
Watch time: 148 minutes
10. Memories of Murder
https://www.youtube.com/watch?v=dTnyhLywdJc
Memories of Murder is a crime thriller film loosely based on the cases of serial murders that happened in South Korea between 1986 and 1991 in Hwaseong, Gyeonggi Province. With a lack of technology such as DNA testings yet to be available during that era of South  Korea, the main detectives of the movie Park Doo-man (Song Kang-ho), Seo Tae-yoon (Kim Sang-Kyung) and Cho Yong-koo (Kim Roi-ha) come together in an attempt to locate the serial killer.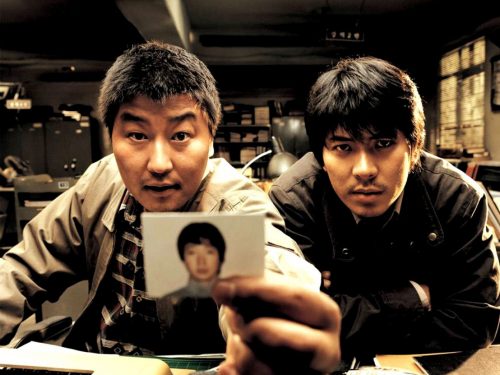 Without proper evidence or crime-solving methods, the trio starts solving crimes purely through forceful methods such as "eye-contact deductions" and brutal bashings. A Korean cult classic that makes it one of the best Korean movies, relive a moment in time where the rough tactics of the South Korean Police force were the only way to solve crimes. Were these methods effective in the hunt for the Hwaseong murderer? That, we're still undecided. 
P.S After more than 13 years, the South Korean police have finally caught the Hwaseong murderer in real life. Read more about it here. 
Watch time: 131 minutes
11. Secret Sunshine
One of the best K-movies thanks to the powerful performance of Jeon Do-yeon who plays female protagonist, Lee Shin-ae; witness the reflection of true human nature when tragedy strikes and one is forced to deal with grief, madness and faith. After losing her husband, Shin-ae brings her son to Miryang (which literally translates to "Secret Sunshine") in hopes of a fresh start for the both of them.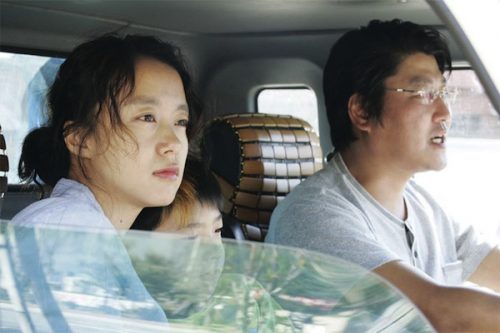 She meets local mechanic Kim Jong-chan (Song Kang-ho) when her car breaks down and the duo become good friends. Just when things were going well, Shin-ae comes home one day to find her son missing. Will she be able to reunite with her missing son? Will life get better for her or is she resigned to an unfortunate fate? Watch as Shin-ae asks the same questions and slowly navigates through the adversities of life that showcases the best of the human condition. 
Watch time: 142 minutes 
12. Okja

With the science behind Genetically Modified Foods comes the tale of Okja. This action-adventure film follows Mija (Ahn Seo-hyun) and her unique best friend, Okja – a super pig engineered by the Mirando corporation. Baby Okja was sent to her grandfather by the Mirando Corporation as part of a competition to see which farmer can breed the best super pig – a species invented in an attempt to solve food shortage issues around the world.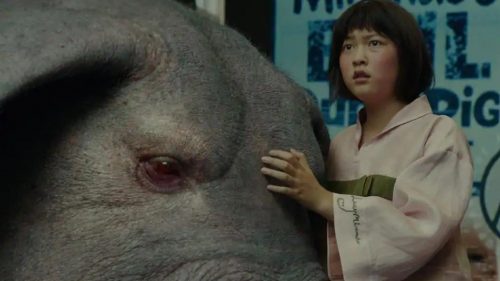 10 years later, Mirando crowns Okja the best super pig and carts her away to New York City for more tests and research. Heartbroken, Mija chases Okja in an attempt to save her best friend and bring her home. Can Mija save Okja from her dark fate of being nothing but a science experiment for food?  
Watch time: 120 minutes
Available on: Netflix
13. Miracle in Cell No. 7
https://www.youtube.com/watch?v=rAsBlmSIksk
Miracle in Cell No. 7 is based on the true story of a Korean man who was tortured into pleading guilty for the rape and murder of a girl in 1982. A mentally disabled man, Lee Yong-gu (Ryu Seung-ryong) is sent to jail under the charges of rape and murder after a failed attempt to perform CPR to the daughter of the police commissioner.. Entering prison, he is ostracised by his prison mates for his "crime" and mental disability. That all changes when he saves the life of his cellmate, who happens to be a prison gang leader. His relationship with his cellmates soon improves and they take him under their wings.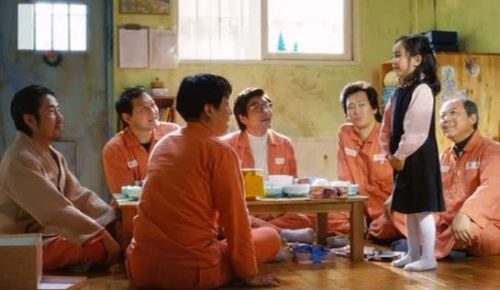 Knowing his only wish is to see his daughter, Ye-sung (Kal So-won) again, they hatch a plan to make it happen, along with attempts to prove him innocent of his convicted crime. This heartwarming show showcases the innocent and pure love between a child and her father, as well as the solidarity of friendship. Miracle in Cell No. 7 is definitely one of the best Korean movies of all time and is so good that there were 4 different adaptations of this movie around the world! 
Watch time: 127 minutes
14. My Sassy Girl
A blockbuster hit in the Asian region, My Sassy Girl is one of the best Korean movies that will give you butterflies in your stomach! A romantic comedy, follow the love story of Gyeon-woo (Cha Tae-hyun) and his love interest, "The Girl" (Jun Ji-hyun). Both characters have interesting personalities that oppose the traditional Asian values tagged to their genders.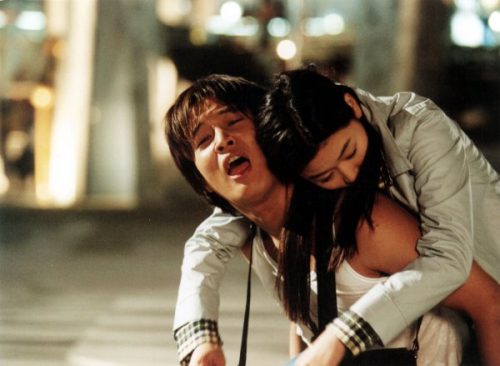 With a twisted fate that constantly draws them back to each other, My Sassy Girl will revive your memories of young puppy love. In fact, if you need one more reason to watch this movie – this was the movie that played a key role in spreading the Korean Hallyu wave worldwide! 
P.S If you like My Sassy Girl, don't miss out on the sequel My New Sassy Girl available on Viu! 
Watch time: 123 minutes 
15. Poetry
Dive into the world of poetry and Alzheimer's disease with Poetry, a film that follows Yang Mi-ja (Yoon Jeong-hee), a 66-year-old grandmother. Mi-ja was diagnosed with early-stage Alzheimer's disease. Due to the nature of the disease, she forgets to tell anyone about it. At the same time, Mi-ja joins a poetry class and is tasked to craft her own poem to be submitted at the end of the course.
With a job caring for an elderly man who has had a stroke, she also cares for her ill-mannered 16-year-old grandson, Jong-wook (Lee David). Wook was also indirectly involved in the death of Agnes, who drowned to her death. She decided to take her own life after Wook and his friends repeatedly raped her over the past 6 months.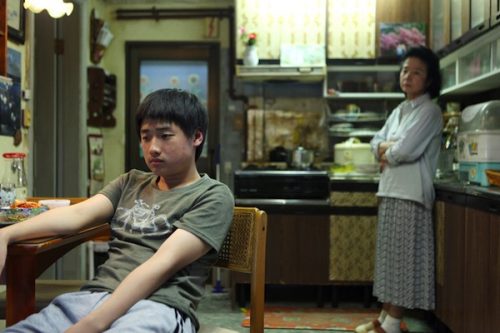 As a settlement, the parents of his friends request that Mi-ja similarly chips in 5 million, fearing for the retribution the boys will receive in the later stage of life. Unfortunately, she is unable to do so. Thus, they elect her to talk to Agnes' mother about the settlement. The problem is, Mi-ja's condition makes it difficult for her to get things done. This leaves us wondering about the aftermath of her inability to remember. Poetry truly highlights the struggles the older generations face, particularly when hit with a disease like Alzheimer's. It is definitely one of the best Korean movies that everyone should watch. 
Watch time: 139 minutes 
16. Train to Busan
If the thought of a Zombie apocalypse excites you, then you're in for a treat. Another hit movie that went viral locally, this action-horror movie will keep you on the edge of your seat. Workaholic Seok-woo (Gong Yoo) is estranged from his young daughter, Su-an (Kim Su-an) due to his career. Feeling guilty, he decides to fulfil her birthday wish of heading to Busan to spend the day with her mother.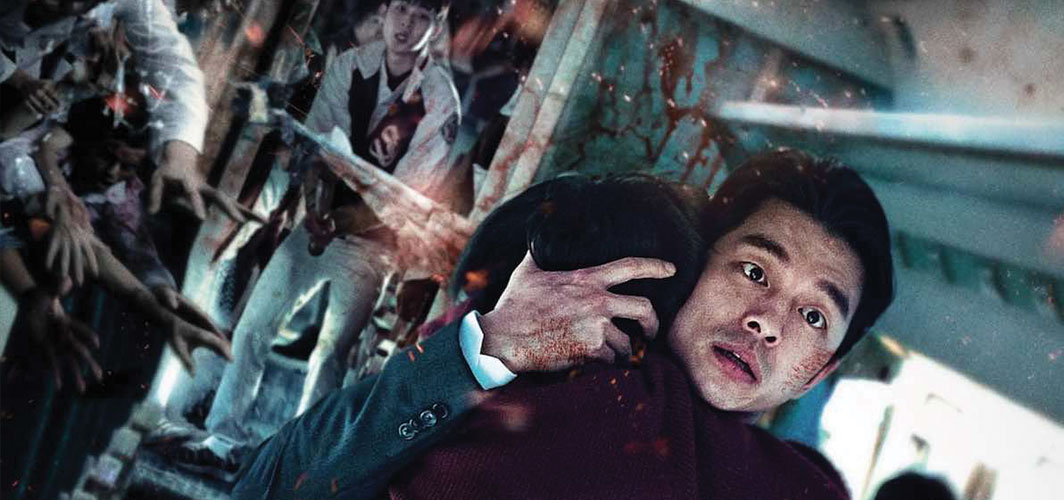 After the train departs, the passengers realise that there is an infected woman on board. She evolves into a zombie, rapidly transforming more than half of the car into zombies too. Soon the uninfected, including Seok-woo and his daughter come together in a bid to increase their chances of survival. Will the duo survive the Train to Busan?
P.S If you liked Train to Busan, you can watch more of this dystopian world in Peninsula. This follow-up film that is not a sequel but a story set in the same universe in theatres now! Check out our recommendations on some of the best cinemas in Singapore, promos included, and get your discounted tickets on Shopee now.
Watch time: 118 minutes
17. Svaha: The Sixth Finger
https://www.youtube.com/watch?v=F6bpB95Zgfg
A mystery thriller film revolving around the supernatural, Svaha: The Sixth Finger, starts out with Park (Lee Jung-jae). A pastor who specialises in exposing suspicious religious groups. he is tasked to investigate a cult group deer mount. Through his investigation, he crosses paths with the police who are investigating the death of a female, with a member of the cult group deer mount being their prime suspect.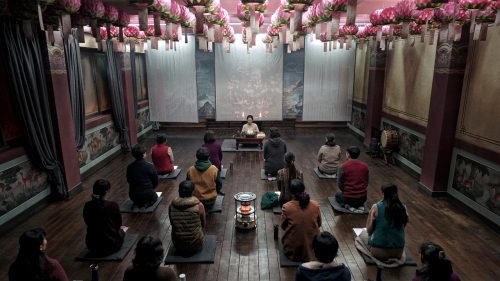 As the story slowly unfolds, things get complicated with various themes. The plot contains a mix of religion, gods, Buddhism, demons, and even the theme of immortality. As Pastor Park reveals more truths, the story unfolds in a way that might make you question your own beliefs. Definitely a thought-provoking movie that makes it one of the best Korean movies.
Watch time: 122 minutes
Available on: Netflix
18. The Host
Before the director Bong Joon-ho made the hit movie Parasite,  The Host was a movie that captivated audiences worldwide.  200 bottles of formaldehyde was released into the Han River by an American military pathologist (Scott Wilson). Soon, sightings of a creature emerge with the fishes in the river strangely dying. A few years later, the creature eventually emerges and begins attacking people. Hyun-seo (Go Ah-sung) was taken away by the creature in front of her father, Park Gang-du (Song Kang-ho) – leaving him distraught.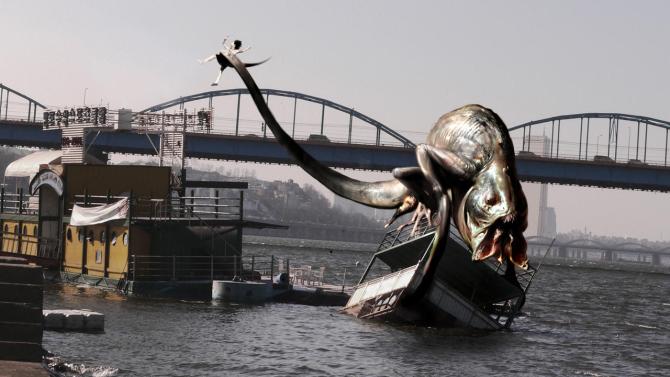 Not all hope is lost when she manages to make contact with him. She reveals that she was not eaten by the creature but merely kept captive in the sewers by it. Park Gang-du and his family then go to extreme lengths to try their best to save her. The determination of Gang-du as a father to save his daughter shines through. But we're not sure if that's enough to save her from the clutches of the creature… A 10/10 movie, The Host is not going to disappoint monster movie lovers out there!
Watch time: 119 minutes
Available on: Netflix 
19. Twenty
We all love a good coming-of-age film and Twenty is just that movie! Twenty is an enjoyable watch that will definitely leave you reminiscing about your own high school experiences. Follow the adventures of besties Chi-ho (Kim Woo-bin), Kyung-jae (Kang Ha-neul) and Dong-woo (Lee Junho) as they turn twenty. After graduating from high school, they each enter into different stages of life. Chi-ho is a player with his unemployment status not his biggest concern. Instead, he prioritises dating and chasing after girls.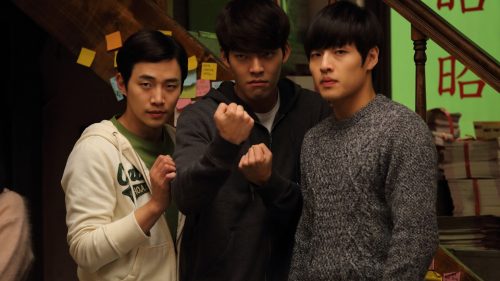 Kyung-jae is the model student of the group with dreams of getting a good corporate job. However, he is extremely shy around girls except when he is drunk. Dong-woo, has dreams of being a cartoonist but is forced to be the sole breadwinner when his family goes bankrupt. How will these three 20-year-olds navigate through the currents of adulthood? Don't miss out on one of the most entertaining and hilarious best Korean movies of all time! Korean drama fans will also be happy to see some familiar faces in this epic movie!
Watch time: 115 minutes
Can't wait to start on these movies?
You can now buy Viu subscription plans on Shopee! From 3-months to 12-months subscription plans, there is something for everyone. With a Viu Premium account, you can not only watch your videos with no advertisements (Hooray! Uninterrupted viewing!) but also download unlimited videos for offline viewing. Besides this, premium members also get to enjoy priority viewing and an all-access pass to all of Viu's content.
Now that you have 19 best K-movies to add to your watch list, why not organise a watch party with your friends and invest in a projector to set up your own home cinema. And don't miss out on some Korean snacks to complete your watch party. Or if you're looking for more entertainment why not check out our list of 21 Korean Dramas of 2020 You Definitely Have To Watch? 
Let us know in the comments below which is your favourite K-movie. Or if you have any more you'd recommend, we'd love to add more to our own list too!
---
New to Shopee? Get $7 off (min. spend $15) with code*: KWATCH
*TNC Applies. Valid for new users from 15 to 22 August 2020 only.