Glammed up for the night only to find your mascara in a smudgy mess? We feel you, girlfriend! Which is why we're letting you in on a secret that'll ensure your lashes look on point 24/7. Introducing lash lift, a lash service that's all the rage right now! Bid adieu to mascara smudges and unsightly gaps between your eyelash extensions. With lash lift, your lashes will stay curled for longer! Read on below to find out all about lash lift and discover the best lash lift salons in Singapore — you can thank us later!
What is lash lift?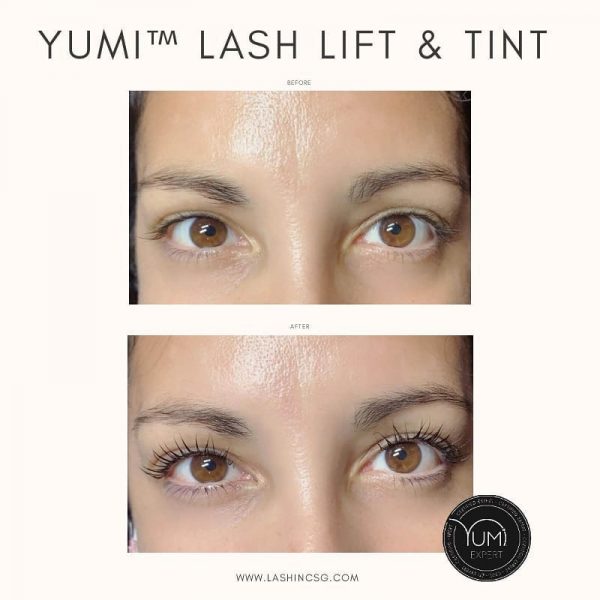 As its name suggests, keratin lash lift is a non-invasive beauty procedure that helps to lift your natural lashes from the roots. The result? Beautifully fanned out lashes with a natural-looking curl! This helps to open up your peepers and make your eyes look bigger. 
What's involved in a lash lift procedure?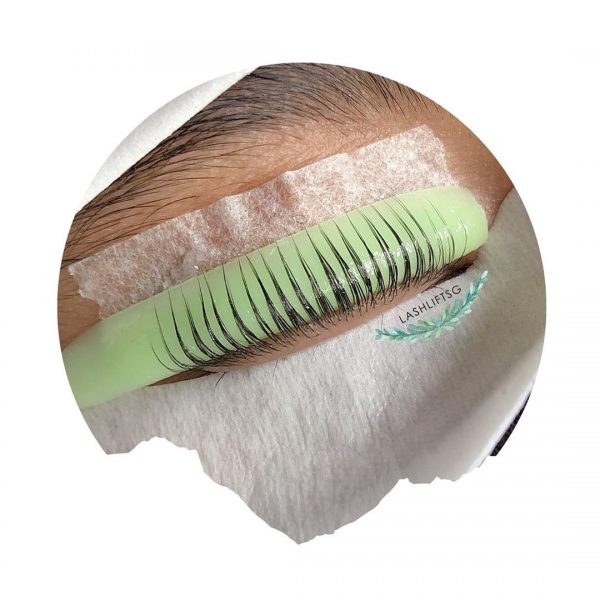 A lash lift procedure typically starts by gluing your lashes down to a silicone shield of customisable thickness. This affects how curled your lashes will appear. Then, a perming solution is applied to the lashes to soften each strand so they can be sculpted. Picking a professional lash technician is crucial for this step as your lashes will need to be lifted and sculpted neatly to achieve the best result! After about six to 12 minutes, the perming solution will be removed and replaced with a setting solution to lock the curl in place. Each session takes about an hour.
How long can a lash lift last?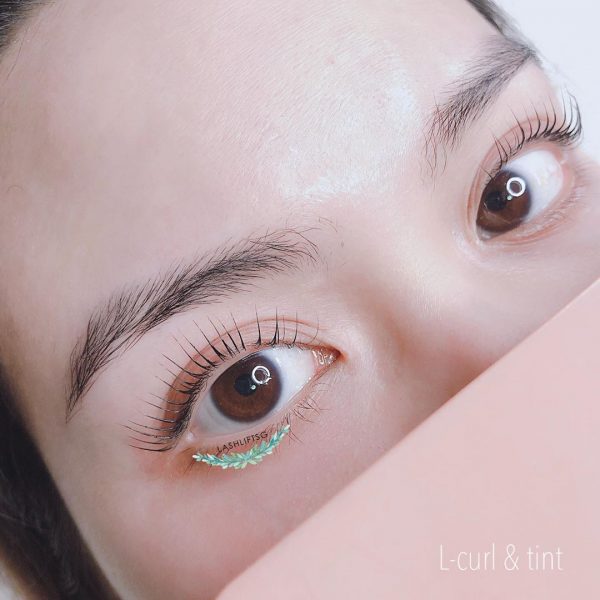 The lash lift effect will last anytime between six to eight weeks, depending on your lash growth cycle. While lash lift helps your lashes appear longer and curled, it does not add extra volume. The good news — those who desire more voluminous lashes can still go ahead and put on their trusty non-waterproof mascara. Steer clear of waterproof mascaras and eyeliners that require an oil-based makeup remover to remove which may reduce the longevity of your lash lift. 
How is lash lift different from lash perm and extension?
Treatment
Lash lift
Lash perm
Lash extension
Method

Natural lashes are lifted from the roots

Natural lashes are curled using a cylindrical rod

Synthetic, silk or mink lashes are glued onto natural lashes

Session duration

45 – 60 minutes

60 minutes

About 120 minutes

How long will it last

6 – 8 weeks

4 – 12 weeks

6 – 8 weeks

Is touch-up needed?
No
No

Yes, after one to two weeks

Aftercare

Keep lashes dry & makeup-free  for 24 hours

Avoid waterproof mascara

Keep lashes dry & makeup-free  for 24 hours

Avoid waterproof mascara

Avoid long UV exposure

Keep lashes dry, avoid eye area when washing your face

Do not rub your eyes

Brush the lashes daily

Avoid using oil-based products around the eyes

Sleep on your back as much as possible to avoid your lashes coming into contact with the pillow

Most recommended for

Anyone. May not be as pronounced on those with monolids.

Longer lashes as the perm may make the lashes appear shorter

Anyone who doesn't mind the hassle
Best lash lift salons in Singapore
1. The Lash Chapter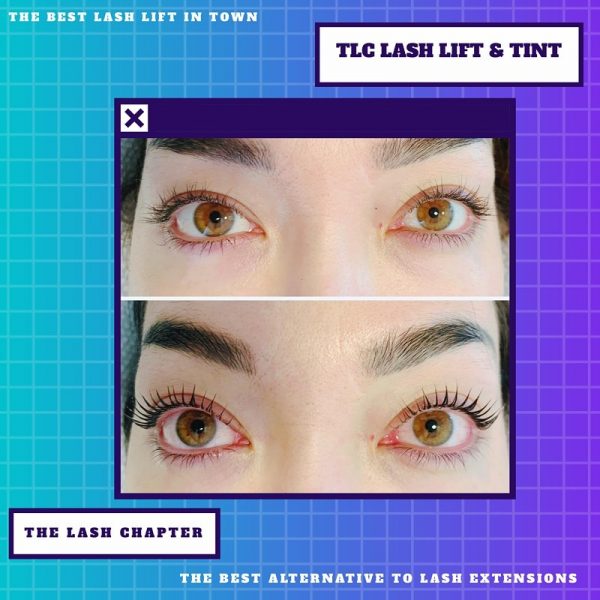 As one of the best lash lift salons in Singapore among influencers and celebrities such as Sonia Chew and Jamie Pang, you know you're in good hands when you visit The Lash Chapter. The beauty salon offers the Yumi lash lift keratin treatment — one of the most innovative and reliable lash lift brands in the world. As we age, our lashes lose keratin due to UV exposure, pollutants and frequent  use of makeup. What the Yumi lash lift keratin treatment does is to replenish lashes with keratin during the lash lift process. This helps to revitalise, strengthen and lift your lashes! 
In addition, The Lash Chapter also provides Yumi lash tint treatment to go along with your newly lifted lashes. Lash tint works by dyeing your lashes in a darker shade to make them appear more prominent. You'll find that with lash lift and tint, there's really no reason to reach for your mascara because your lashes stay unbelievably on fleek! Treat yourself to a lash lift here soon! (Upper lashes lift at $80, lower lash lift at $40)
Address: Delfi Orchard, 402 Orchard Road, #03-20, S(238876)
Opening Hours:
Mon – Fri: 11am – 8pm
Sat: 11am – 5pm
Check out their other outlets here
2. Milly's Singapore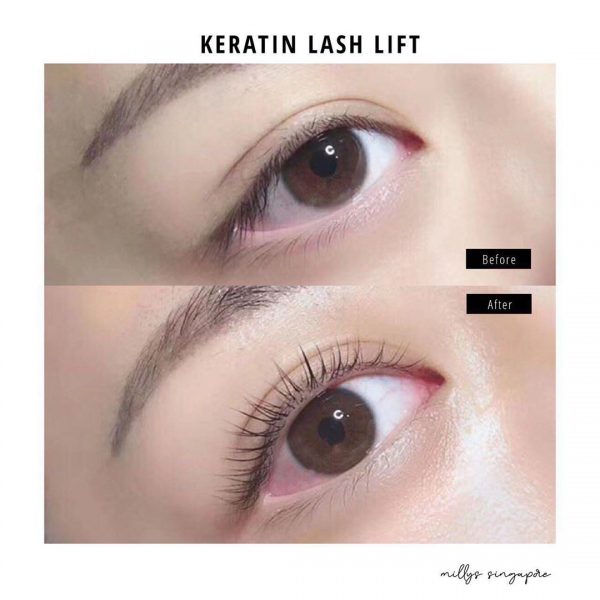 Milly's Singapore is probably no stranger to beauty junkies out there. Famed for their eyelash extension and eyebrow embroidery services, it is also no surprise that Milly's Singapore is one of the best lash lift salons to turn to. First established in 2008, Milly's has now expanded beyond its Far East Plaza beauty salon to five outlets spread across the island so as to better cater to its huge customer base. 
The Milly's keratin lash lift treatment ($108) uses a new enriched formula to condition your natural lashes with egg white and a variety of vitamins. The lash technicians here are also trained to pay special attention when sculpting your lashes to ensure beautiful separation and lift. Moreover, our Muslim friends can also join in on this amazing lash journey as lash lift is Wudhu-friendly! For more definition, top-up for the lash tint service for a mascara-like effect. 
Address: JEM Mall, 50 Jurong Gateway Road, #04-07/08, S(608549)
Opening Hours:
Mon – Sat: 11am – 9.30pm
Sun & PH: 11am – 8pm
Check out their other outlets here
3. Perky Lash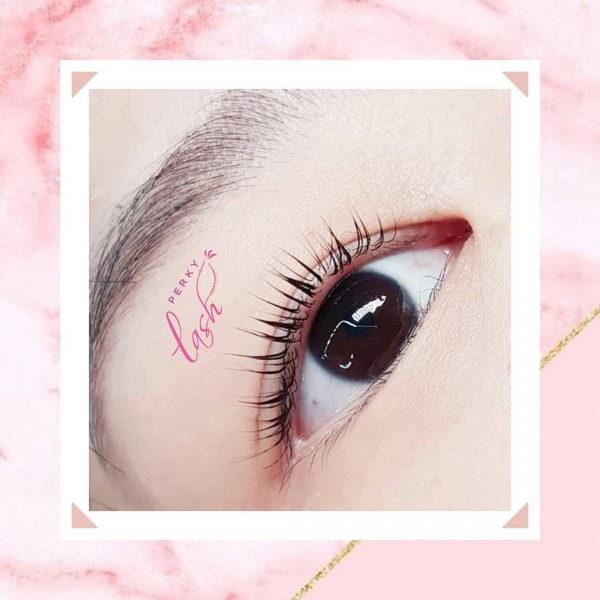 Perky Lash is a beauty salon that's popular for their customisable fake eyelashes. But the pros at Perky Lash also understand that many of us prefer an I-woke-up-like-this effect when it comes to lashes. That means not having to deal with sticky adhesive and peeling lash bands. Which is why Perky Lash launched their Collagen lash lift service that's perfect for that effortless glam look! 
The Collagen lash lift uses premium Lash Origin collagen lash lift products imported from Germany. Collagen is infused in the treatment — just like a lash spa — to improve your lash condition. Not too sure if this treatment is for you? Book an appointment with Perky Lash for a lash lift trial at $38 (usual price $68)!
Address: NEX, 23 Serangoon Central, #03-27, S(556083)
Opening Hours: Daily, 11am – 10pm
Check out their other outlets here
4. Lash Play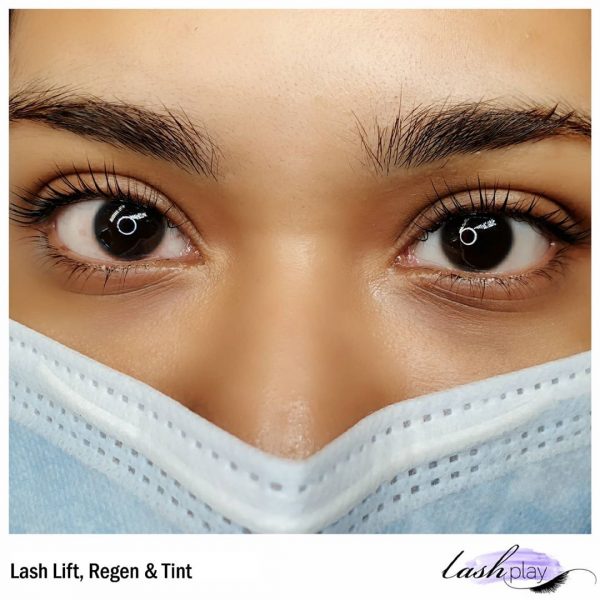 If you're satisfied with your natural lash length but would like to perk them up just a little, lash lift treatments are a must-try! Go for the Elleebana lash lift service at Lash Play, one of the best lash lift salons in Singapore where you can get the most bang for your buck! Each treatment costs an affordable $58. Furthermore, you need not worry about the quality as Lash Play uses the renowned Elleebana lash lift tools which are trusted by beauticians in over 60 countries worldwide. If you prefer a more visible result, let your lash technician know to use the Elleebana's extreme lash lift rods available at Lash Play for dramatically lifted lashes!
On top of lash lift, Lash Play also provides Belmacil lash tint service at an additional cost of $10. The lash tint comes in three different shades — light brown, medium brown and darkest black — so you can customise the look to your preference. You can also turn your lash lift appointment into a pampering session by trying the Elleeplex Regen treatment ($10) offered by Lash Play. This conditioning treatment helps to promote healthy lash growth and restore lash health. 
Address: Siglap Centre, 55 Siglap Road, #02-31, S(455871)
Opening Hours: Mon – Sat: 9.30am – 9.30pm
5. Dreamlash Korea
Can't help but to admire the natural yet defined lashes of Korean actresses of  your favourite K-drama? Achieve the same look at Dreamlash Korea, an award-winning lash lift and lash extension salon in Singapore that consistently provides the best services and results for its customers. 
Instead of providing just an ordinary lash lift treatment, Dreamlash Korea offers a Filler lash lift and tint service from $118. What exactly is the difference? The Filler lash lift and tint service goes beyond just lifting your lashes but also provides a boost of lash growing plant-based protein to enhance the health of your lashes. At the end of the 40-minute session, you'll walk away with beautifully fanned out and healthy lashes! Furthermore, Dreamlash Korea prides itself in providing customised service for every customer — after all, no two eyes are the same! Thus, you can expect an in-depth discussion with the lash technicians here who'll provide professional advice on how curled and fanned out your lashes will be before beginning the treatment. 
Address: Citylink Mall, 1 Raffles Link, #B1-09A, S(039393)
Opening Hours:
Mon – Fri: 11am – 9pm
Sat – Sun: 11am – 7pm
Check out their other outlets here
6. Lash Inc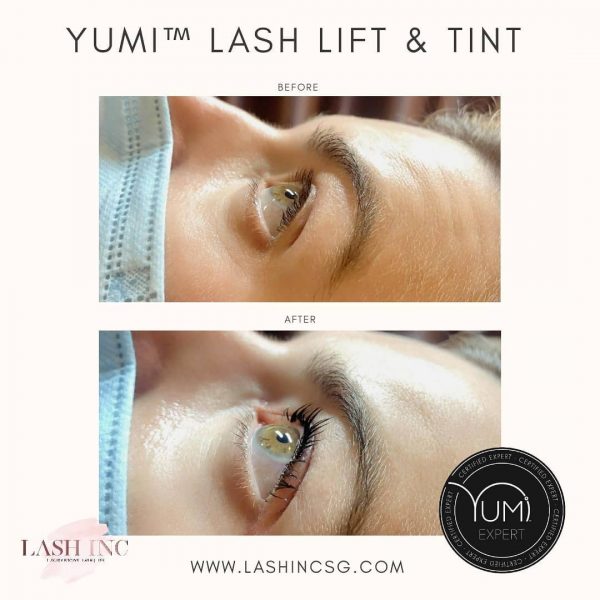 Lash Inc is yet another great lash lift salon in Singapore to go to if you want to get the Yumi lash lift and tint treatment ($105) done! According to Lash Inc, this lash treatment is safe for pregnant women and even those with sensitive eyes! 
Moreover, as the lash technicians here are all trained in both lash lift and lash extension treatments, you can request to merge both services into one for the ultimate lash boosting effect! Usually, our upper lashes are longer and denser. Hence, you can simply get a lash lift for the upper lashes. However, many of us have sparse and short lower lashes. To counter that, get lash extensions for your lower lashes ($28 – $38)! Lash Inc's lash technicians will be able to help you customise the service to get the results you desire! 
Address: 46A Peck Seah Street, S(079316)
Opening Hours: Daily, 10am – 7pm
Lash lift home salon in Singapore
7. Lash Lift Singapore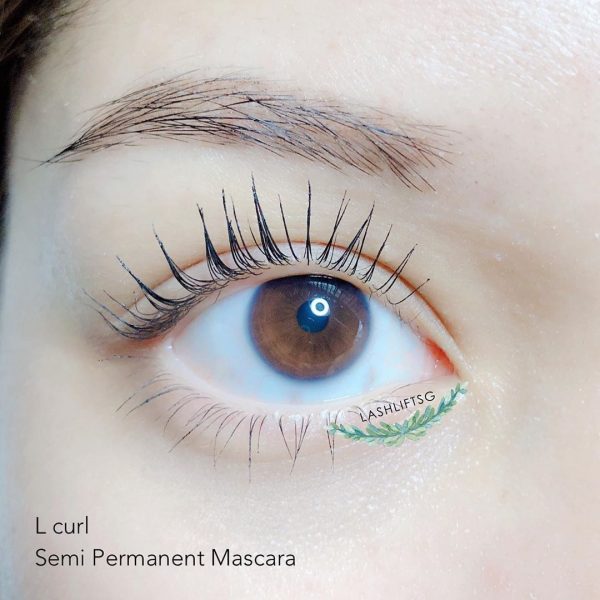 Easties rejoice! You have convenient access to one of the best lash lift home salons in Singapore — Lash Lift Singapore! While you will not find glitzy spa-like interiors at this home beauty salon in Tampines, what you can expect is a dedicated one to one beauty session with a cosy setup. Most importantly, you need not worry about pushy sales assistants here. That's because Elly, the owner and sole lash technician behind Lash Lift Singapore, feels more like a friend instead! 
Another advantage of getting your lash lift done at a Lash Lift Singapore is the budget-friendly prices! The Korean keratin lash lift will set you back $48 while adding the lash tint will cost an affordable $6. Additionally, this lash salon also offers add-on services such as semi-permanent mascara ($14). This is a great alternative to lash tint for those who prefer a bolder look. The smudge-proof and waterproof semi-permanent mascara is coated on meticulously after your lash lift procedure. It gives your lashes extra volume, length and pigmentation and can last up to four weeks!
Address: You'll be notified of the exact address upon booking of an appointment
Opening Hours: Book an appointment time here
Bat those (lifted) lashes!
We hope this article has given you a clearer idea of what a lash lift is and helped you shortlist some of the best lash lift salons in Singapore! To compliment your gorgeous lashes, try these trendy graphic eyeliner looks or summer eyeshadow looks for Asian eyes! Meanwhile, regardless of whether it's lash lift, lash perm or lash extensions, it's always good practice to let your lashes rest in between sessions. Worried that your lashes will look bare and stubby without the lash enhancement services? Fret not, these best mascaras for Asian lashes will have you feeling confident again! For more beauty deals, join us as a Shopee Beautyholics member!