Turning 21 is a once in a lifetime experience! For many, it's all about celebrating with a big bash, complete with balloons and a gorgeous-looking (and yummy!) cake. Now that you're turning 21, give conventional cream and sponge cakes a miss and treat yourself to a beautiful flavour-rich cake. From classic well-loved flavours to unique customised designs, we put together a guide to picking the best birthday cakes in Singapore for a rocking 21st birthday!
Classic & great 21st birthday cakes in Singapore
A cake doesn't need to have trendsetting flavours or elaborate designs to be the perfect cake. If you're looking for a simple 21st birthday cake with popular classic flavours in Singapore for your party, these cakes will definitely fit the bill!
1. Milo Dinosaur Cheesecake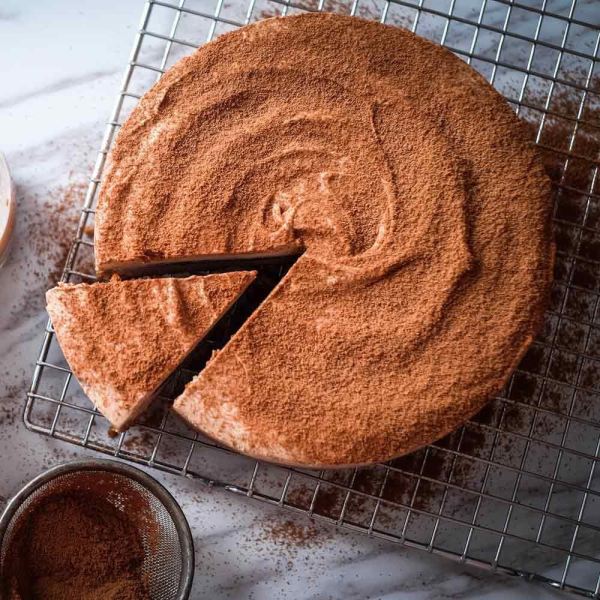 If you often indulge in late-night suppers with friends, you'll know that Milo dinosaur is a supper staple drink. The Milo Dinosaur Cheesecake (available on Cat & the Fiddle Cakes) aims to recreate the Milo dinosaur experience! Just like the delicious malt drink, this Milo-infused cheesecake is topped with a generous layer of Milo powder – the moist and creamy cake and velvety powder is just a pure explosion of flavour in your mouth!
How to order: Buy your Milo Dinosaur Cheesecake on the Cat & the Fiddle Cakes on Shopee Singapore!
2. Premium D24 Durian Cake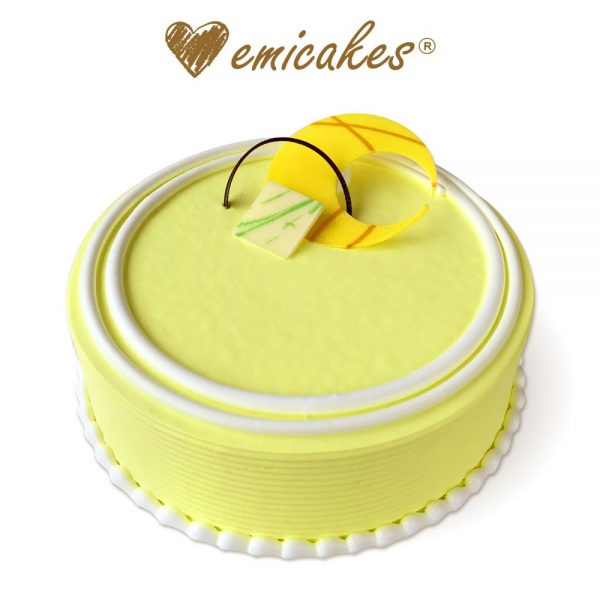 We are now in the height of the durian season in Singapore! With the wide-ranging availability of durians in this period of the year, many cake vendors are also ramping up on their durian cake production. If you absolutely love durian, you'd want to get yourself the Emicakes Premium D24 Durian Cake (available on Emicakes Official Store)! Taking a bite into the sweet, rich and creamy cake will almost feel like eating a mouthful of D24 durian. Bonus: This cake is eggless and is the perfect 21st birthday cake to get in Singapore if you or your guests are vegetarians or allergic to eggs.
How to order: Buy your Premium D24 Durian Cake on the Emicakes Official Store on Shopee Singapore!
Uniquely flavoured 21st birthday cakes in Singapore
Not a fan of mainstream cake flavours? Pick up some of these atypically flavoured 21st birthday cakes! Most birthday cakes are made from sponge cake layered with cream. These cake shops have taken the bold step of experimenting with unorthodox flavours and textures!
3. Lemon Souffle Cake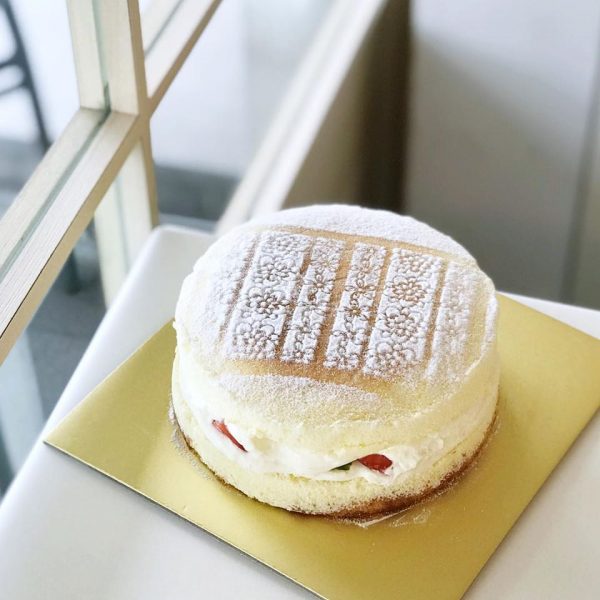 A souffle is a fluffy and airy dish that's often served as a dessert (pancake). Rich and dense cakes can often leave you feeling surfeited. With the Japanese-French-inspired Lemon Souffle Cake from Flor Patisserie, savour your cake to your heart's desire without feeling any discomfort. The mild tanginess from the lemon also makes this cake light and refreshing. If you're looking for a cake that is delectable and easy-to-eat in Singapore, get this Lemon Souffle Cake for your 21st birthday!
How to order: Place an order for your Lemon Souffle Cake on the Flor Patisserie online catalogue.
4. Hainanese Chicken Rice Savory Cake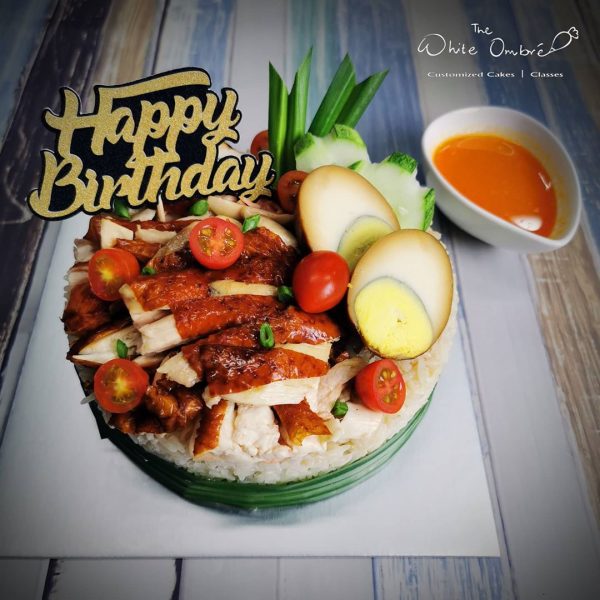 The adventurous cake makers at The White Ombre have invented a Hainanese Chicken Rice Savoury Cake! The cake consists of a condensed chicken rice base wrapped in a pandan leaf and topped with familiar Hainanese chicken rice ingredients – chicken, braised egg and cucumber. The cake shop even gives you the option to choose between steamed or roasted chicken. This surely is a quirky 21st birthday cake that you can get in Singapore to surprise family and friends.
How to order: Place an order for your Hainanese Chicken Rice Savoury Cake on the The White Ombre savoury cake catalogue. 
Extravagant 21st birthday cakes in Singapore
Your 21st birthday is the best opportunity for you to go all out on extravagant and lavish looking cakes! We've picked cakes that will definitely stand out at your birthday party, but also taste just as good as they look.
5. Chocolate Doughnut Cake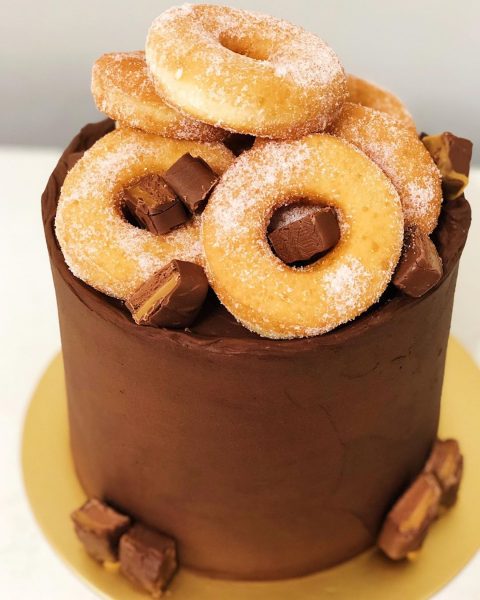 If you love doughnuts just as much as cakes, we've found the best 21st birthday cake for you in Singapore! With this Chocolate Donut Cake by Farah Affandi you truly get to enjoy the best of both worlds. The tall chocolate cake is stacked with sugary doughnuts and chocolate bar bits – it's sinfully delicious. 
How to order: Contact Farah Affandi via Instagram direct message to place an order for your Chocolate Doughnut Cake.
6. Crystal Geode Cake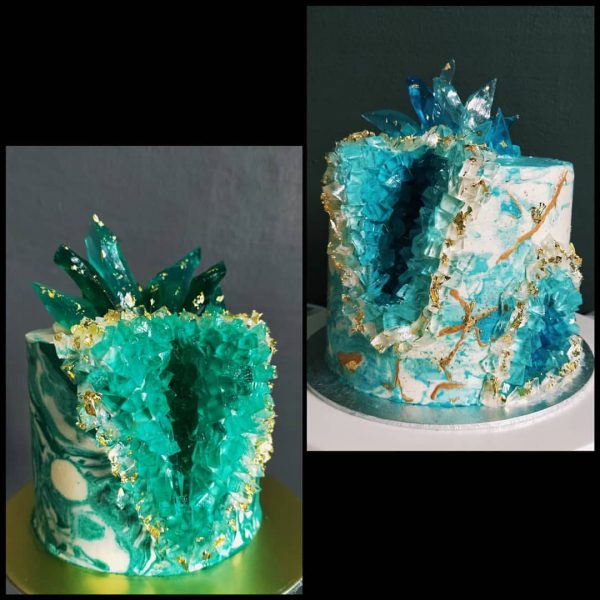 Birthday party decorations are not just about balloons and streamers — a beautiful 21st birthday cake also serves as an excellent tabletop centrepiece. This Crystal Geode Cake by Liberty Bakes is not only eye-catching but also highly realistic! What's more, if you're going with crystal-theme decoration for your birthday party venue, this 21st birthday cake will fit seamlessly into the theme. Beyond its attractive exterior, Liberty Bakes cakes also feature some of the most popular cookie flavours like Oreo and Biscoff!
How to order: Contact the Liberty Bakes via Instagram direct message or at 97718316 to place an order for your Crystal Geode Cake.
7. Midnight Blue Champagne Cake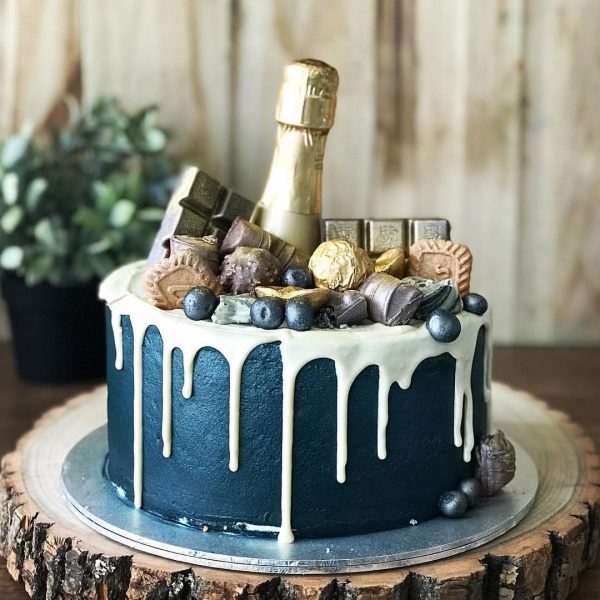 Enjoy a good night out? This Midnight Blue Champagne Cake from Bob The Baker Boy is the 21st birthday cake for you. The premium looking cake is decked with black and gold embellishment and even has an actual champagne bottle in the heart of the cake! The cake also comes in eight interesting flavours – from local ones like ondeh ondeh to classic favourites like salted caramel. A tiered cake option is also available. The Midnight Blue Champagne Cake is one of the best options to go with if you're searching for an opulent-looking birthday cake in Singapore!
How to order: Place an order for your Midnight Blue Champagne Cake on the Bob The Baker Boy customised cakes catalogue.
Enjoy a memorable 21
st
birthday with these irresistible birthday cakes in Singapore
Make sure that your 21st birthday is one to remember with some of the best 21st birthday cakes in Singapore! If you want to further indulge in your durian craving, try out some of these easy durian cake recipes. Don't have an oven at home to bake an elaborate cake? No worries! Give these easy no-bake recipes a go instead. Also, check out our recommendations for the best matcha cakes in Singapore if you love all things matcha!