Although you could organise a private movie marathon at home, there's nothing quite like the feeling of catching a highly anticipated film on the silver screen! Whether it's the yummy popcorn or seat-shaking Dolby surround sound, there's plenty to look forward when heading down to your local theatre. With cinemas reopening in light of easing restrictions, we've compiled a list of the best cinemas in Singapore and their related promotions for you to kick back and relax with. From iconic chains like Cathay and Golden Village to niche cineplexes, here are some of the best cinemas in Singapore that you should pay a visit to soon.
Best cinema chains in Singapore to enjoy blockbusters
1. Cathay Cineplexes
When it comes to the best cinemas in Singapore, none quite match Cathay Cineplexes! Ever since the grand opening of The Cathay in 1939, Cathay Cineplexes has grown to become a favourite among many. Out of all their cineplexes, The Cathay at Handy Road is a must-visit! Besides being designated as a national monument for its rich history that spans across World War II and the early years of Singapore's development, it features a gorgeous design with Art-Deco and modernism influences. Boasting 594 stadium-style seats, The Grand Cathay cinema hall creates the perfect environment for cinema-goers to kick back and soak in the atmosphere that's dripping with close to a century of history.
Grab that deal: Intending to dodge the crowd? Why not purchase the Cathay Cineplexes Weekday Voucher (available on Shopee Digital Official Store) and enjoy the peace and quiet!

*Do note that the vouchers are only viewable on mobile
Address: The Cathay, 2 Handy Road, S(229233)
Check out other locations here
2. Golden Village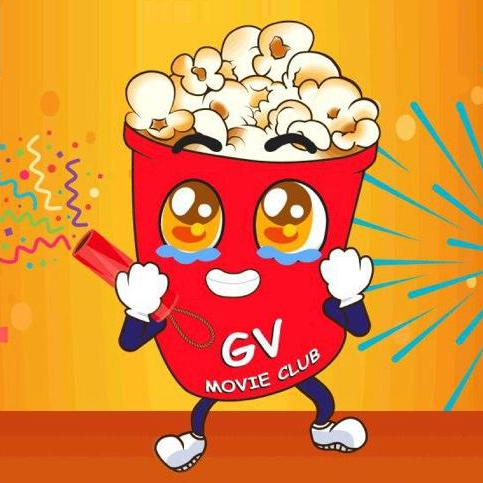 (Credit: Golden Village / Facebook)
No list of best cinemas in Singapore would be complete without mentioning the largest cinema chain on our sunny shores! With 14 multiplexes scattered across Singapore, you can easily pop by given the high accessibility of the cinemas and convenient screening times. To reward avid theatre-goers, Golden Village personalises the experience with its Movie Club loyalty programme. This gives members benefits like discounted movie tickets and sneak peeks for the latest films. Also, this is one of the best movie theatres in Singapore for a romantic date night! Look forward to the fancy service, wine offerings for Gold Class ticket holders or pay for the couple-friendly seats in the GEMINI halls.
Grab that deal: Save more with these Golden Village Everyday Vouchers (available on NPN) that will grant you freedom to watch movies on any day of the week.
Address: VivoCity, 1 HarbourFront Walk, #02-30, S(098585)
Check out other locations here
3. Shaw Theatres
Thought historical places like The Cathay oozed history? Then you should definitely check out the oldest cinema chain in Singapore by paying Shaw Theatres Lido a visit! Nestled in the heart of the vibrant Orchard Road shopping district, Shaw Theatres Lido welcomes visitors with its splendid view of mega malls through its floor-to-ceiling windows and added seat leg space to make long movies extra comfortable. Grandeur design aside, film buffs will be glad to know the cinema is home to the nation's first-ever IMAX experience. Get treated to films with higher resolutions and better audio quality in their immersive theatres! Take advantage of this hyper immersive format at one of the best cinemas in Singapore.
Grab that deal: If you're a SAFRA member, good news — Shaw Theatres offers SAFRA discounts so you can catch your favourite movie at just $7.50 from Mondays to Thursdays at off-peak hours.
Address: Shaw House, 350 Orchard Road, #05-00/#06-00, S(238868)
Check out the other locations here
Best independent cinemas in Singapore with unique premises
4. Filmgarde Cineplex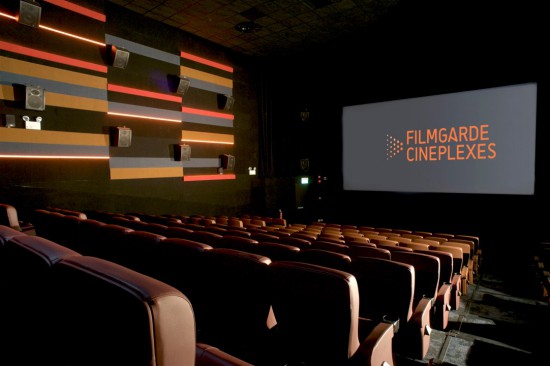 If you want to show love for local productions, Filmgarde Cineplex would be one of the best cinemas in Singapore to check out! Ditching classifications like commercial cinemas and arthouse theatres, Filmgarde Cineplex offers an eclectic mix of movies that will satisfy even the most discerning movie goers! From big budget hits to local art films, audiences can expect a slew of good movies that cater to all kinds of movie preferences. Taking advantage of its smaller scale of operations, Filmgarde Cineplexes feature regular community events to celebrate a film's launch and seats with ample legroom so you can watch in comfort! It's ultimately these touches that make Filmgarde Cineplex such a hit, especially among the Easties.
Grab that deal: As one of the best movie theatres in Singapore for those on a tight budget students can enjoy a weekday discount at the Century Square outlet! For $10, students will gain admission and enjoy popcorn and drink.
Address: Bugis+, 201 Victoria Street, #05-01, S(188067)
Check out other locations here
5. The Projector
Earning the reputation of the coolest independent cinema in town, The Projector is Singapore's very-own arthouse theatre that's dripping in vintage vibes! The Projector prides itself on a diverse selection of films that'll cater to the most niche theatre buff. Showcasing the best of arthouse flicks, foreign and indie films and cult classics, we can confidently say The Projector is one of the best cinemas in Singapore to visit for its unique film lineup and artsy subculture. Beyond its eclectic film selection, you'll discover a local theatre that's dedicated to projecting good vibes and fun times, especially with its retro screening rooms and classy Art Deco aesthetic! After catching a flick, make sure to head down for some famous Golden Mile Thai food that's in the vicinity.
Grab that deal: Fancy a late afternoon movie? If you're a student, NSF or above 55 years old, head down for screenings from 4pm to 7pm on a weekday and enjoy $10 movie tickets!
Address: Golden Mile Tower, 6001 Beach Road, #05-00, S(199589)
6. EagleWings Cinematics
For those who crave a premium movie watching experience, look no further than EagleWings Cinematics! As an independent cinema that's situated in the King Albert Park vicinity, EagleWings goes all-out to please visitors with its fancy decor and cosy setting. Although it might seem like your standard fare of popcorn and leather seats, EagleWings kicks things up a notch with its two premium halls — Gold and Platinum. Boasting an exclusive lounge with massage chairs, lazyboy recliners and free-flow drinks, this is definitely luxury at awallet-friendly price! Did we also mention that the boutique cinema offers a scrumptious menu at the EagleWings Loft? From lobster risotto to wagyu steak, you'll be blown away by the gourmet options!
Grab that deal: Celebrate the reopening by dining in with EagleWings. For $38, you'll enjoy a four course meal for two that'll be a perfect precursor to the movie!
Address: 9 King Albert Park, #01-58, S(598332)
Having a good time appreciating film at these best movie theatres in Singapore
Regardless of whether your theatre preference, these best cinemas in Singapore are sure to scratch that big picture itch. For more fantastic deals, make sure to browse through our collection of movie vouchers so you can save a pretty penny before catching these upcoming movies in Singapore! Huge fan of classic cinema? Get those nostalgia juices flowing with these classic movies on Netflix. Alternatively, if you prefer hosting your own private screening from the comfort of your home, check out these best projectors for home use!