Not a fan of being tied down to mobile phone plans? Check out the best prepaid SIM cards in Singapore that offer great value for whatever your purpose may be. Whether for international phone calls, data or if you're a student who needs to limit their phone usage, then buying a prepaid SIM card in Singapore could be your best bet!

Receive instant top ups to your phone
How to use:

Choose your desired prepaid card top up pack online at Shopee Singapore

Key in your mobile phone number by leaving a message at checkout

Place your order and you'll receive it in 24 hours or less!
Best prepaid SIM cards in Singapore for call time
1. For local calls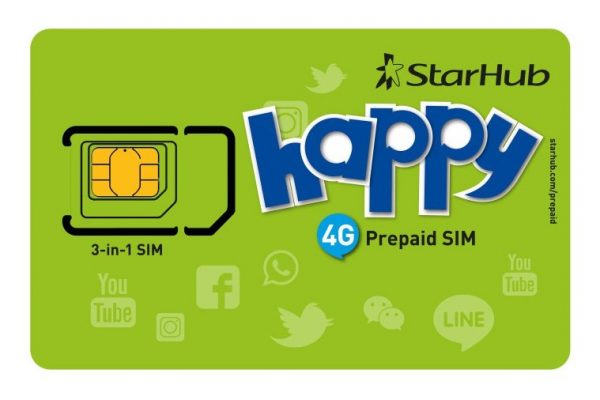 For those who require more call time (whether for business or to talk to your significant other), the Starhub $30 Prepaid Top Up (available on Starhub Official Store) is ideal for you. It comes with a bonus credit of $4.50 for the first 30 days as well as free incoming calls for the first 20 days! That's over three hours of talk time for outgoing calls.
2. For international calls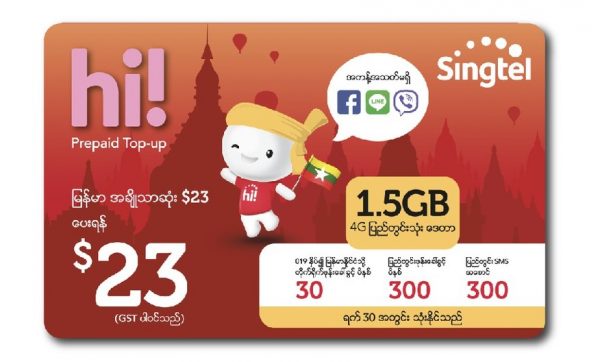 For international friends and residents with loved ones overseas, having long call time is essential. Make calls overseas for an affordable price, with the Starhub Prepaid WOW 1001 India and Starhub Prepaid WOW Bangladesh (both available on Starhub Official Store) for a whopping 1001 minutes of call time to India and 250 minutes to Bangladesh. Both come with 1GB of local data and 100 minutes of local call time. For calls to Myanmar, the Singtel SGD23 MyanmarSaver (available on  Singtel Official Store) allows for 30 IDD minutes as well as 300 minutes of local call time. It also comes with unlimited data for Facebook, Line and Viber!
Best prepaid SIM cards in Singapore for different data usages
3. Fo

r young students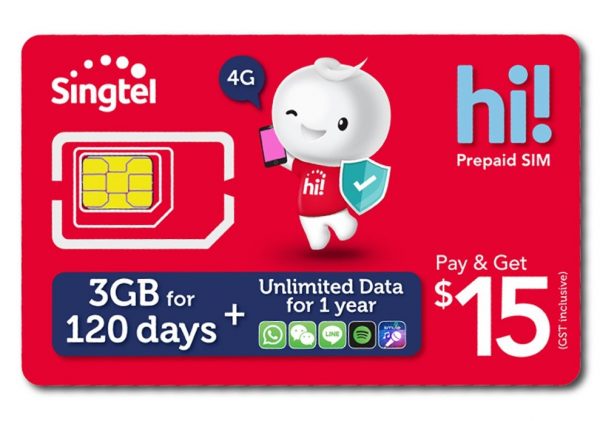 For students who want to limit your phone usage and keep costs down, the Singtel $15 hi SIM Card (available on Singtel Official Store) is optimal especially for students who still need some data on the go. It provides over 90 minutes of local call time, 3GB of data for about four months as well as unlimited data for Whatsapp and Spotify! This will keep phone bills low and allow you to communicate with friends and family freely without fear of your data or call time falling short.
3. For big data consumption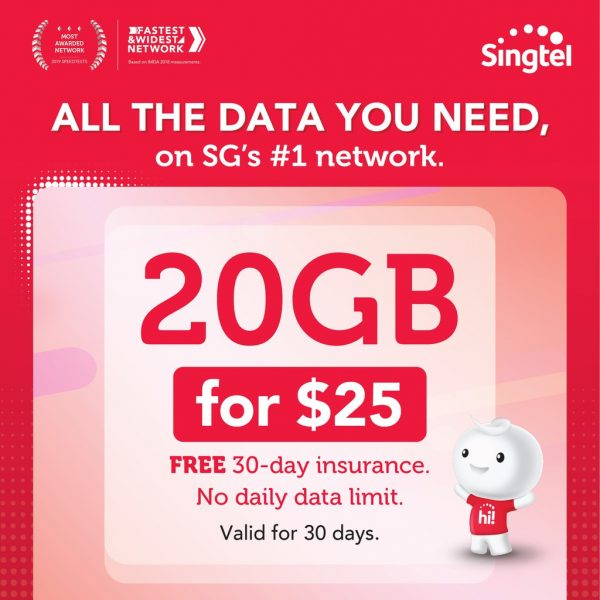 Top up your data with the Singtel 20GB Data Package (available on Singtel Official Store) to maximise your enjoyment with Netflix Asian dramas and YouTube while commuting. With 20GB of local data prepaid card top ups, you can even afford to Insta-story all your activities of the day in detail! 
4. For social media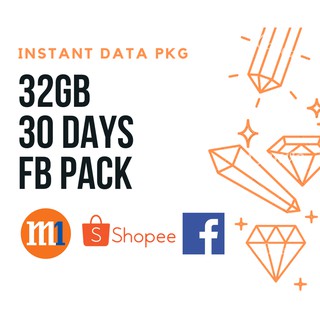 Keep up with the latest updates from your favourite celebrities and friends with unlimited data top ups! Get prepaid card top ups right from the Shopee App! Enjoy the M1 32GB FB Pack for 30 days among other Starhub and Singtel prepaid SIM card top up packages with just a click!
*Do note that this digital top up listing is only viewable on mobile
Best prepaid SIM cards in Singapore for short stays
6.For 30-day visits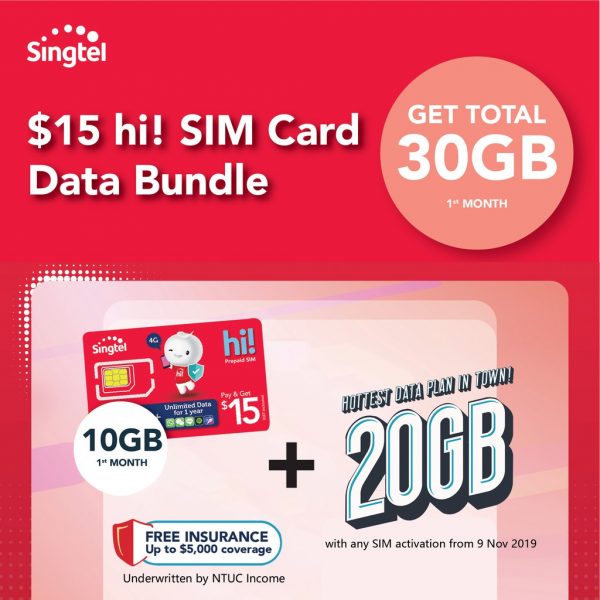 For short stays in Singapore, the Singtel hi SIM Card with 20GB Data Bundle (available on Singtel Official Store) offers more than sufficient data (unlimited for Whatsapp, LINE, WeChat and Spotify!) and call time for a month. 
7. For 7-day visits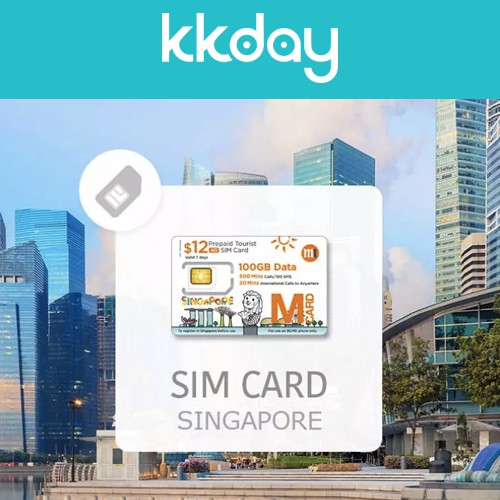 For just a week in Singapore, the M1 Prepaid Tourist SIM Card (available on KKday Official Store) gives you an astounding 100GB of local data along with 500 minutes of local call time as well as 100 SMSes. You even get 20 minutes of international time with this SIM card! International friends can pick up the prepaid SIM cards easily at Changi airport's Terminals 2, 3 and 4 upon landing.
Save money today with top ups on your prepaid SIM cards    
Get the most bang for your buck with the best prepaid SIM cards in Singapore! Take your savings even further with some of best budget phones in Singapore and keep your device juiced up with the best power banks! Check out the Shopee digital products available online for deals on food delivery too!