<![CDATA[Before hunting for the best laptop price in Singapore, there are a few things to consider. After all, laptops are long term investments and your decisions must be made wisely. There's no point buying from a laptop sale in Singapore only to find out the laptop doesn't fit your needs! So if you are unaware of the key factors in buying a laptop, try asking yourself these questions:
1. Is budget a concern?
[caption id="attachment_15724" align="aligncenter" width="2560"]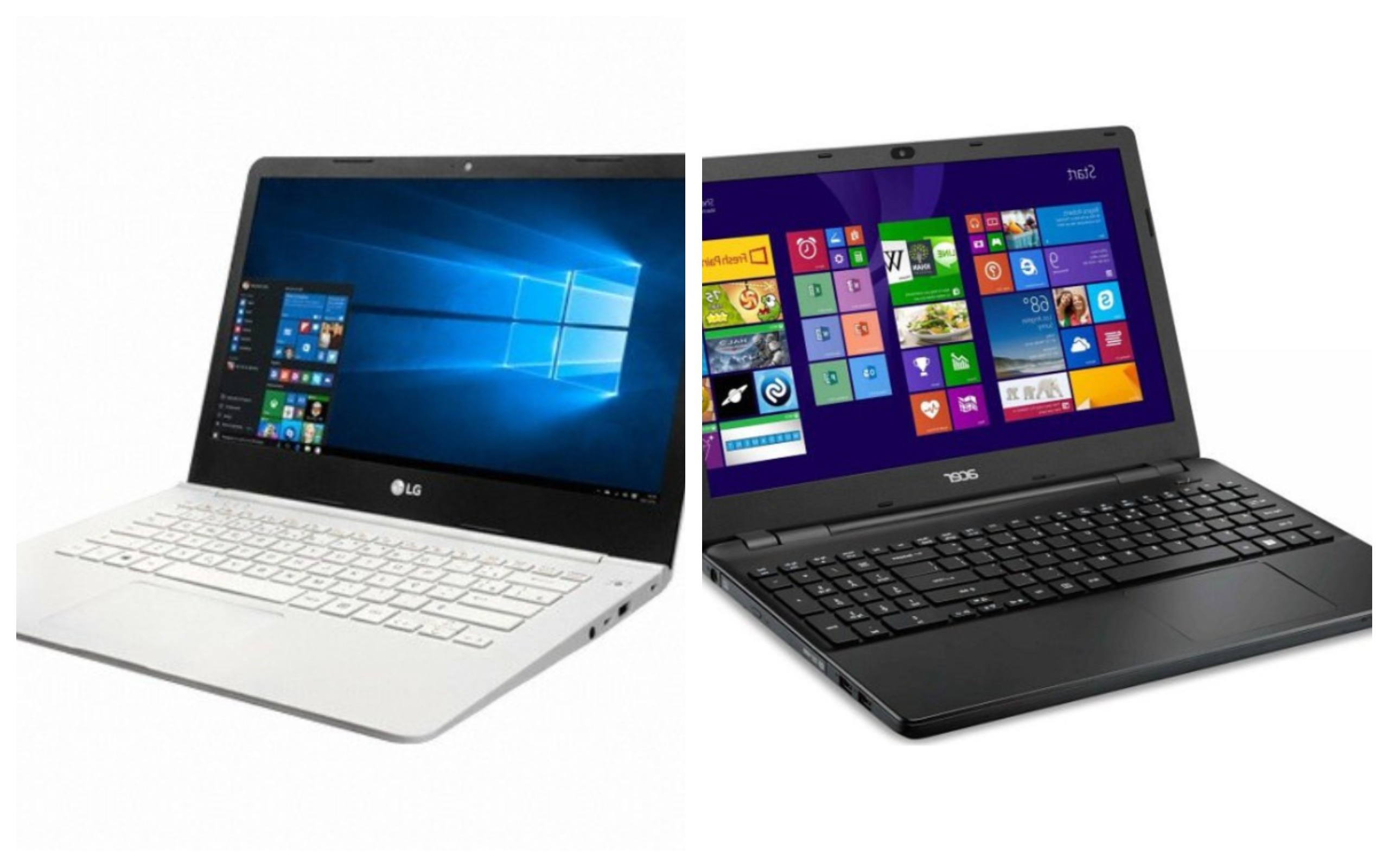 (Credit: infinitoatrix & goniglobal.sg)
[/caption]
It's no point guessing why people are always chasing the cheapest laptop price in Singapore. For the common folk, a typical laptop price is close to over the monthly wage! Luckily, there are cheap laptops in Singapore –
especially on Shopee
.
Laptops like the LG Ultra PC 14U360-EU2TK and the Acer Travelmate P2 provide the most basic functions for an affordable price. These laptops target casual users or users on a budget who need a laptop to get things done online. It goes without saying that everyone needs a laptop to get by these days. But don't limit yourself with a secondhand laptop! Get a new but cheap laptop in Singapore!
2. Do you only need a laptop for work?
[caption id="attachment_15725" align="aligncenter" width="2560"]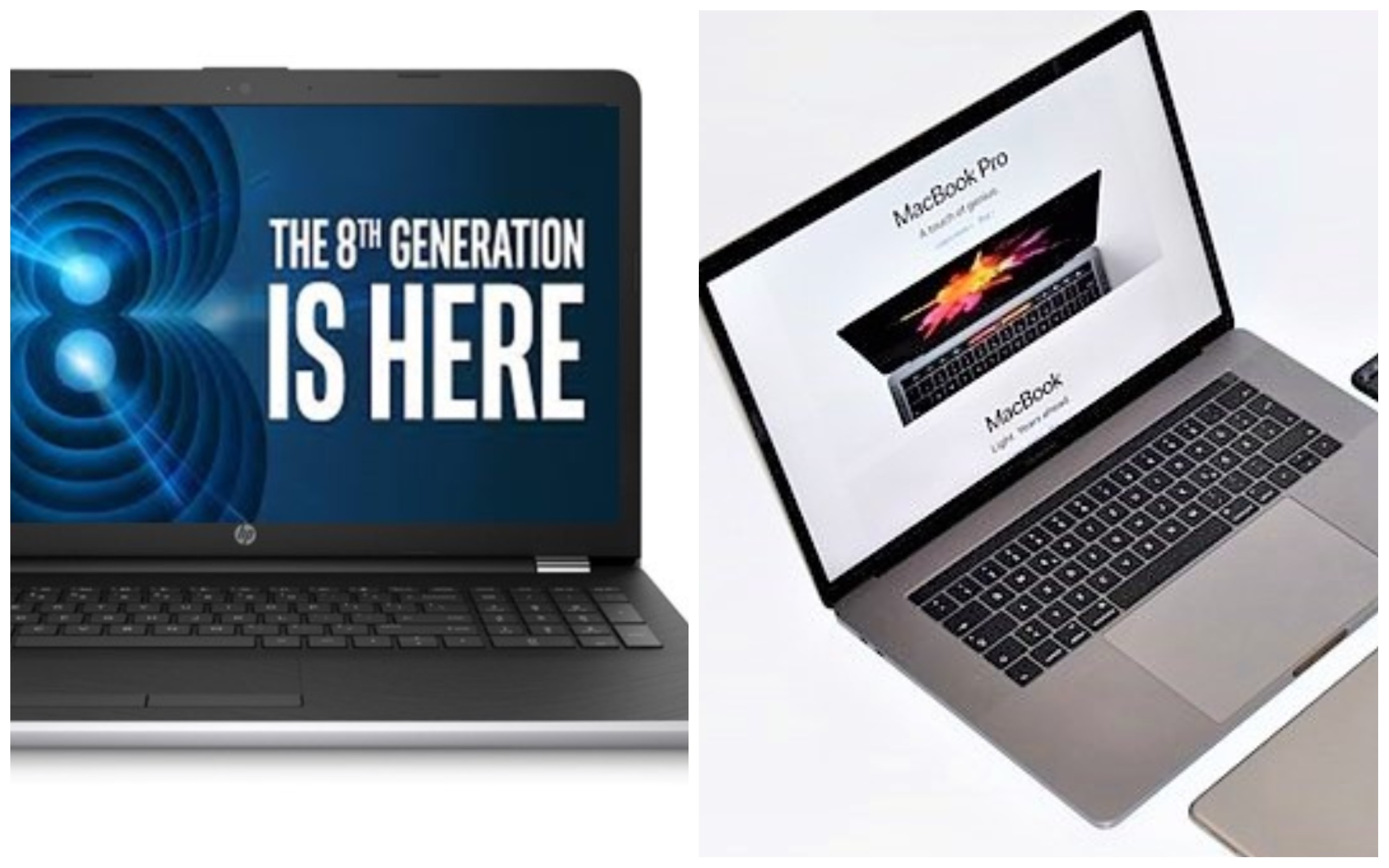 (Credits: venture.it & SimonWaldherr / Wikimedia Commons)
[/caption]
People often make the mistake of getting simple laptops for business purposes. The thing is, the
best business laptops
are versatile – it has to be! A lot of people don't realise it until they face technically demanding projects. That's why the best business laptops have a little of everything in the world of laptops. Its software is robust, its design is sleek and its audio & visuals provide an adequate display.
So what makes the best business laptop? Try the HP Pavilion series or a MacBook. Both series offer an all-round performance for the modern business user.
Students
can consider these laptops too. They'll reap the most benefits when school projects need certain technical presentations. These laptops also shine during online conference meetings that need screen-sharing.
3. Hate bulky and heavy laptops?
[caption id="attachment_15729" align="aligncenter" width="2560"]
(Credit: donokorea.sg & iskytrading)
[/caption]
What if you're always on the move? Then try a
lightweight laptop
. Modern laptops are blessed with micro technology. The small hardware provides a slim and light laptop build – perfect for travel purposes. The lightweight laptop price in Singapore is even comparable with budget laptops too! Just don't expect it to run applications like Photoshop without facing a slow down in speed.
4. Are you going to play video games or do digital art?
[caption id="attachment_15726" align="aligncenter" width="2560"]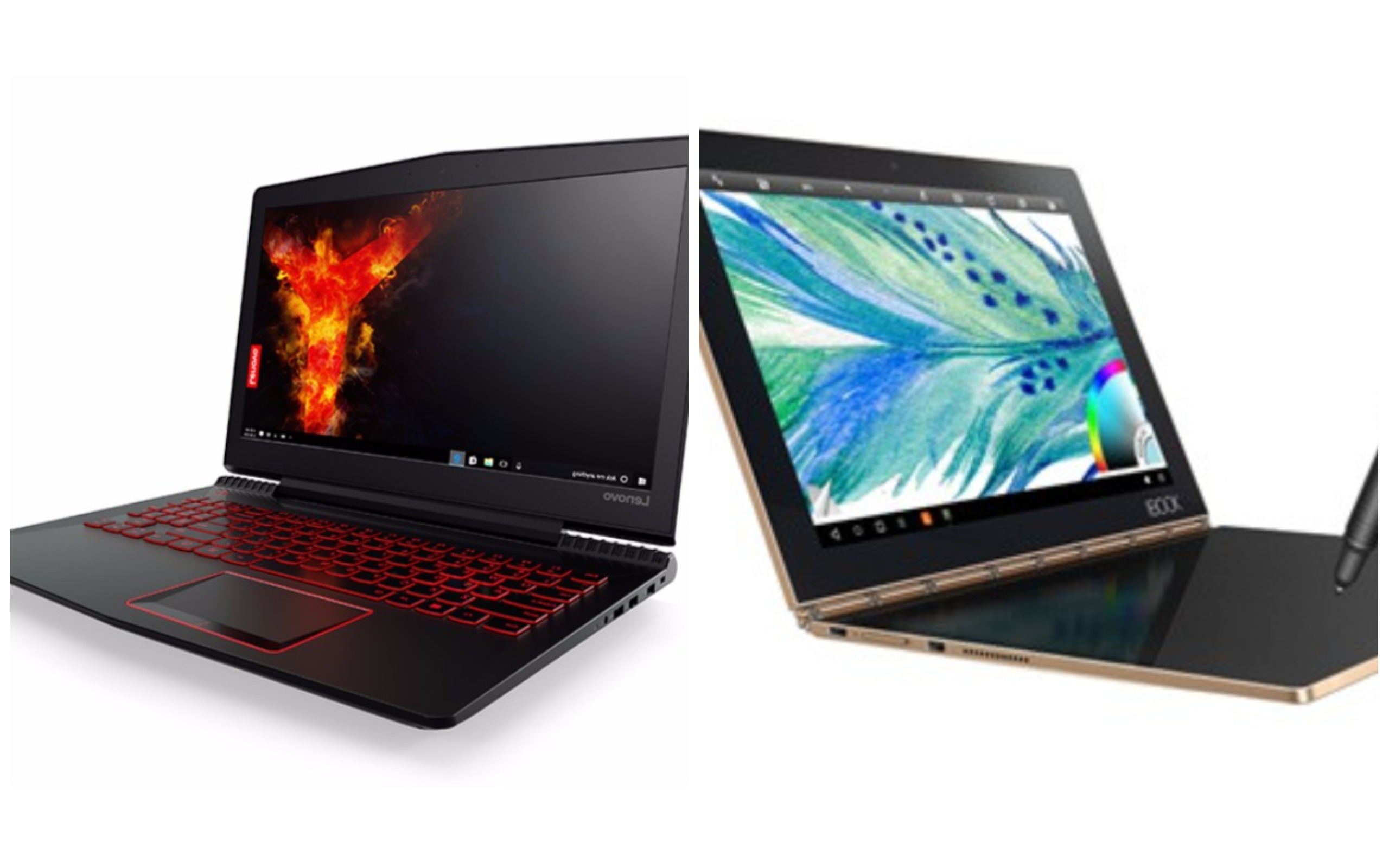 (Credit: fireshot & daese.sg)
[/caption]
Do you crave massive processing POWER!? Then enter the world of
gaming laptops
! The best gaming laptops are like laptops on steroids. But of course, these laptops are not for everyone. As the name suggests, gaming laptops are well suited for gamers. Why? Because video games demand a lot of processing power! Don't believe us? Try running any modern video game on a standard laptop and see how frustrated you get!
You can consider the Aftershock GP or Lenovo Legion series of laptops. These aren't the best gaming laptops in Singapore but they are among the reasonably priced. Don't be mistaken, the best gaming laptop in Singapore isn't the one with the highest laptop price in Singapore. Were you expecting Razor Blade or Alienware? Nah! The best gaming laptop is the one that suits YOUR gaming style. Not every game needs the extra processing power – check out the specs!
Creatives that use Photoshop and other video editing softwares enjoy gaming laptops too. Digital art softwares can be as demanding as videos games on a laptop's processing power. Creatives can also consider
touchscreen laptops
for work on the go. Some touchscreen laptops come with a stylus that allows creatives to work on 2D or 3D art – just like a tablet!
5. How much memory do you need and how fast do you need it to be?
[caption id="attachment_15728" align="aligncenter" width="2000"]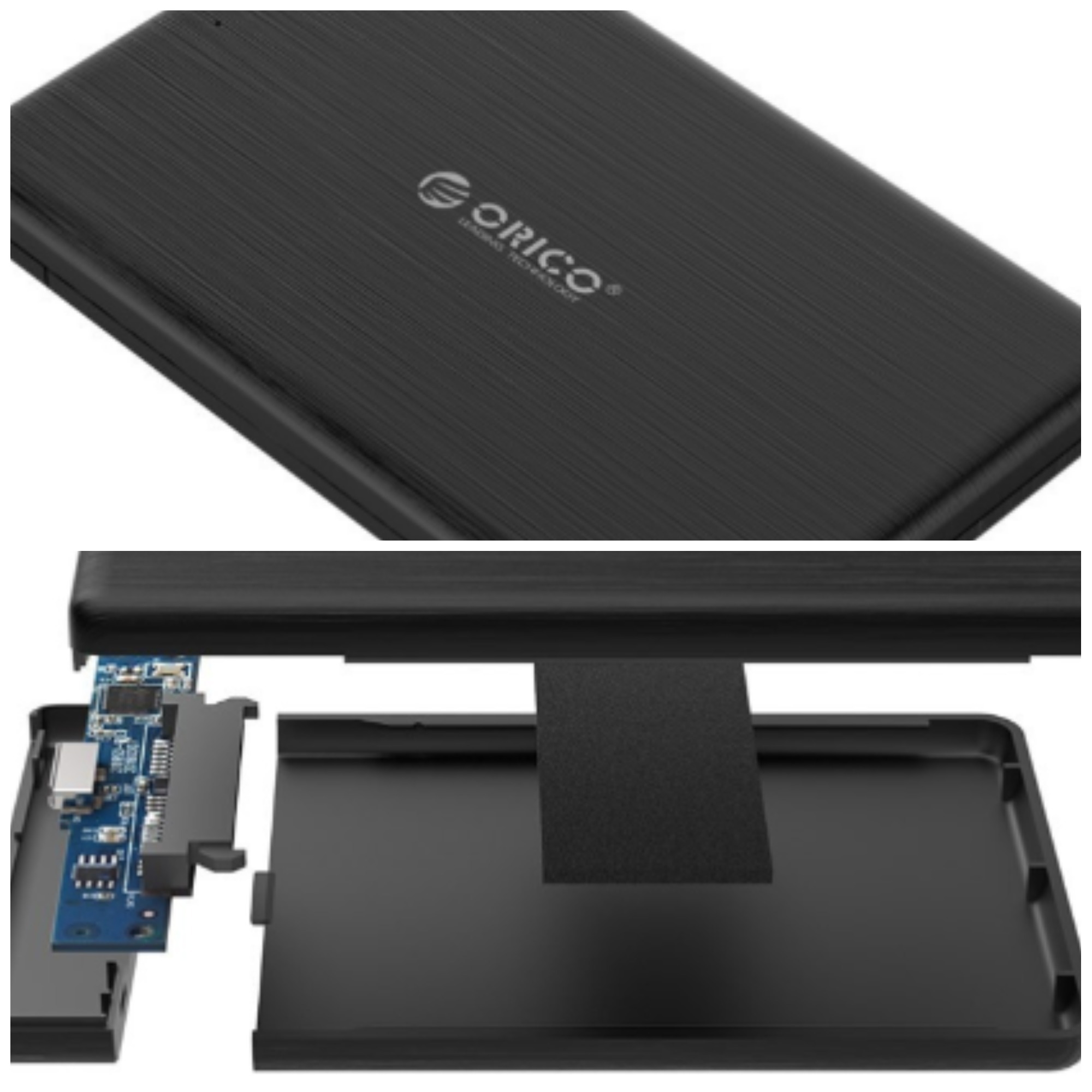 (Credit: kki.sg)
[/caption]
Laptop decisions don't stop at the type of user. Take the memory capacity for example. Sometimes you find a laptop that suits your needs but falls short on memory capacity. Most laptops these days come with a 1TB memory capacity. Surprisingly, that isn't enough for some users – especially photographers who upload high memory images often. Memory capacity does affect the laptop price in Singapore as well. So instead of buying a laptop with a bigger capacity, solve it by getting an
external disk drive
!
But do consider processing speeds too! Certain softwares run slower because of a hard disk drive (HDD) – the reason being the physical parts of the drive. That is why an external solid state drive (SSD) is essential for processing-heavy softwares. SSDs run softwares faster because they have no movable parts – just a smooth flow of data through the disk drive.
6. Do you want good audio?
[caption id="attachment_15723" align="aligncenter" width="2560"]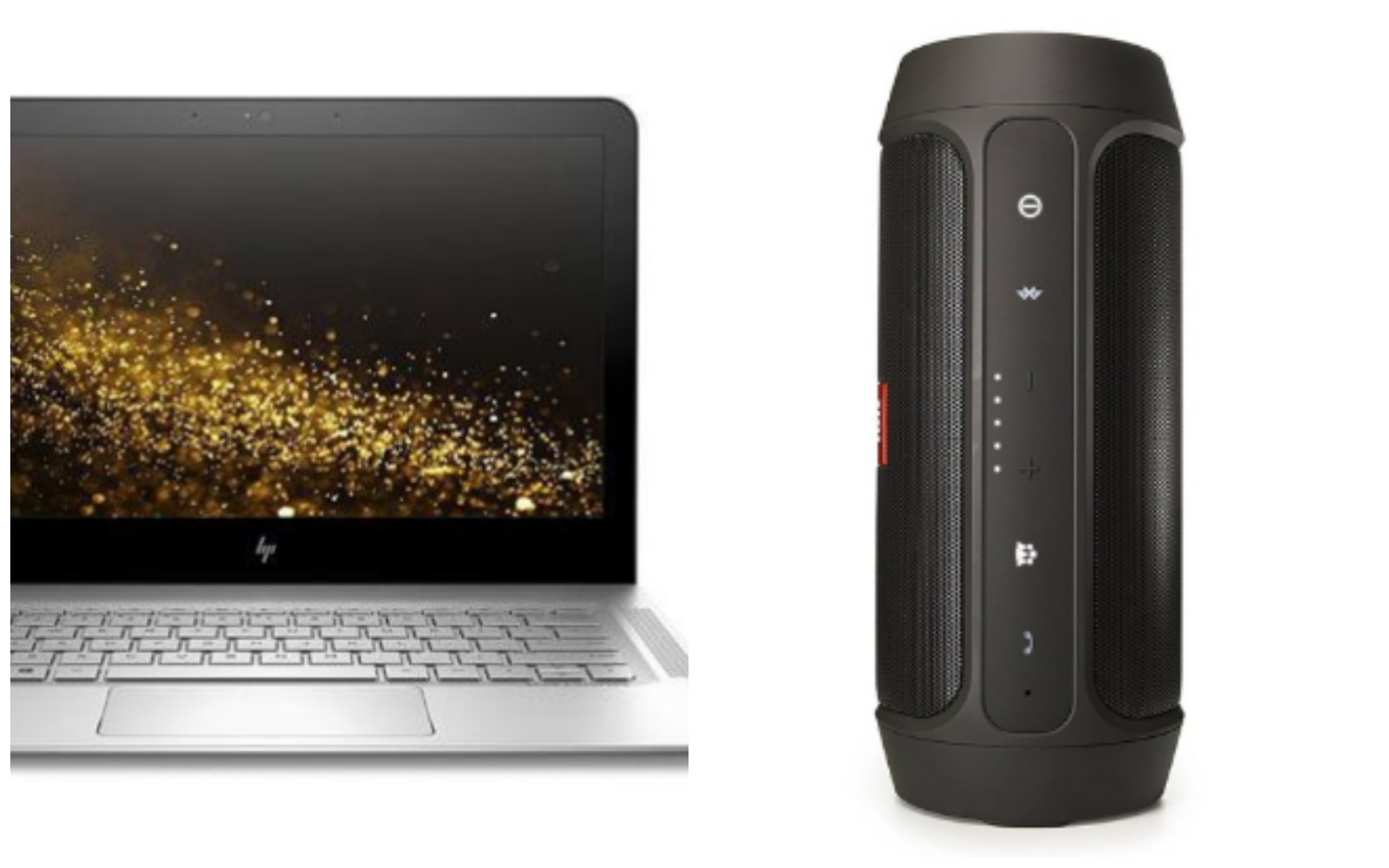 (Credit: venture.it & kbxin.sg)
[/caption]
Laptop price in Singapore is affected by audio quality too. Users who produce their own music need a laptop with top quality audio functions to get the best sound. Try laptops like the HP Envy or MacBook series. These laptops are designed with audio quality in mind. These are also the go-to choices of music producers – the popular one being the MacBook.
But if you aren't into great audio and want something simple, a typical laptop will do just fine. If not, you can always consider a
wireless speaker
! Modern wireless speakers provide near studio quality. It's amazing how far audio technology has come! Portable speakers are also a good option if you often travel with your laptop.
7. How many USB ports do you need?
[caption id="attachment_15730" align="aligncenter" width="2560"]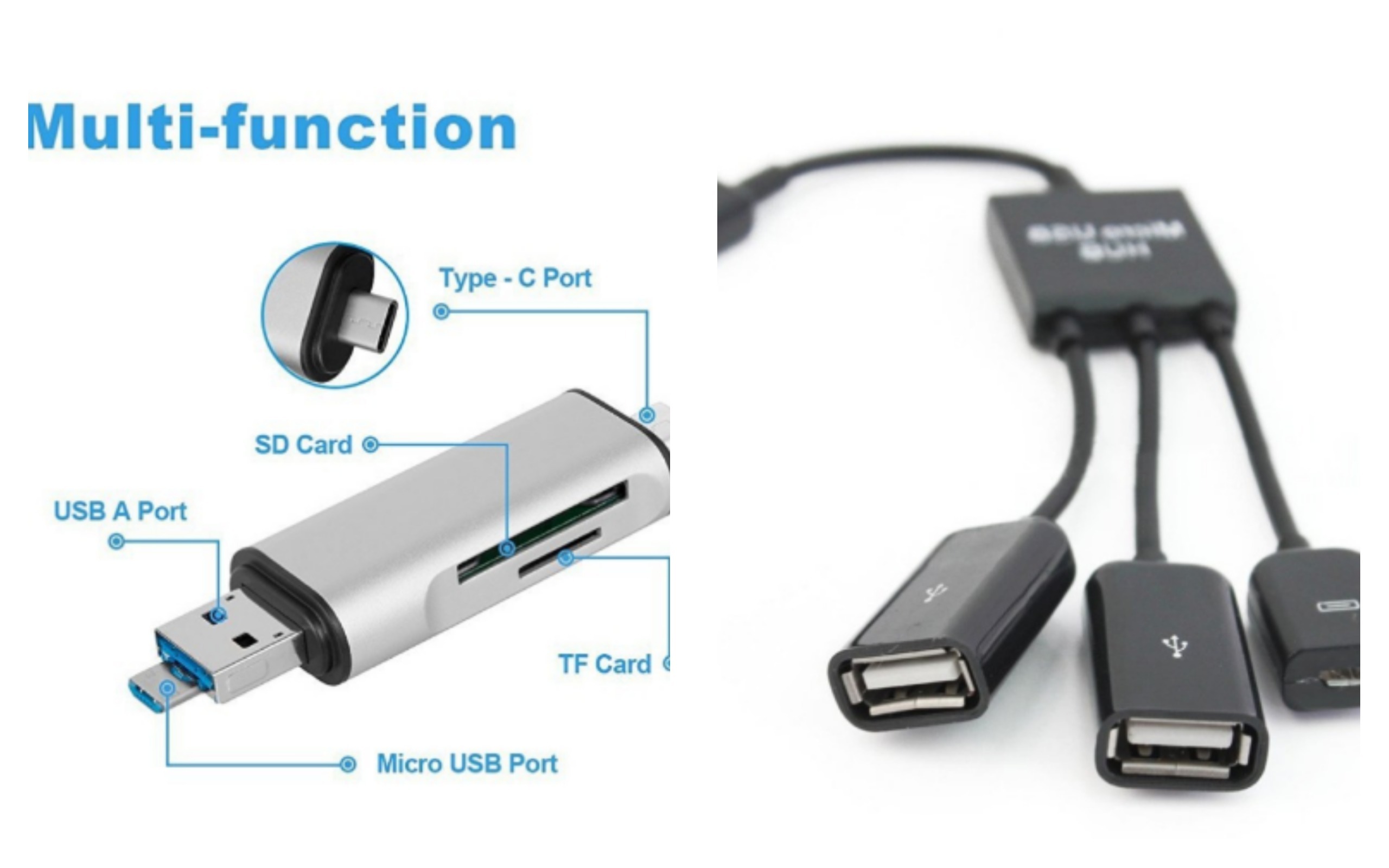 (Credit: kobeton.sg & sunshineage.sg)
[/caption]
Users who transfer files often, like photographers, need several memory card ports. Unfortunately, some laptops only come with 2 USB ports and maybe 1 SD card slot. Like any extra function, the number of USB ports can determine the laptop price in Singapore.
If your laptop happens to lack the adequate number of slots, fix it with
extension ports and adapters
! These extensions allow you to upload data onto your computer from any kind of device. Depending on the type of extension ports and adapters, you could even run extra gadgets like laptop cooling fans!
8. Do you need longer battery life?
[caption id="attachment_15727" align="aligncenter" width="2560"]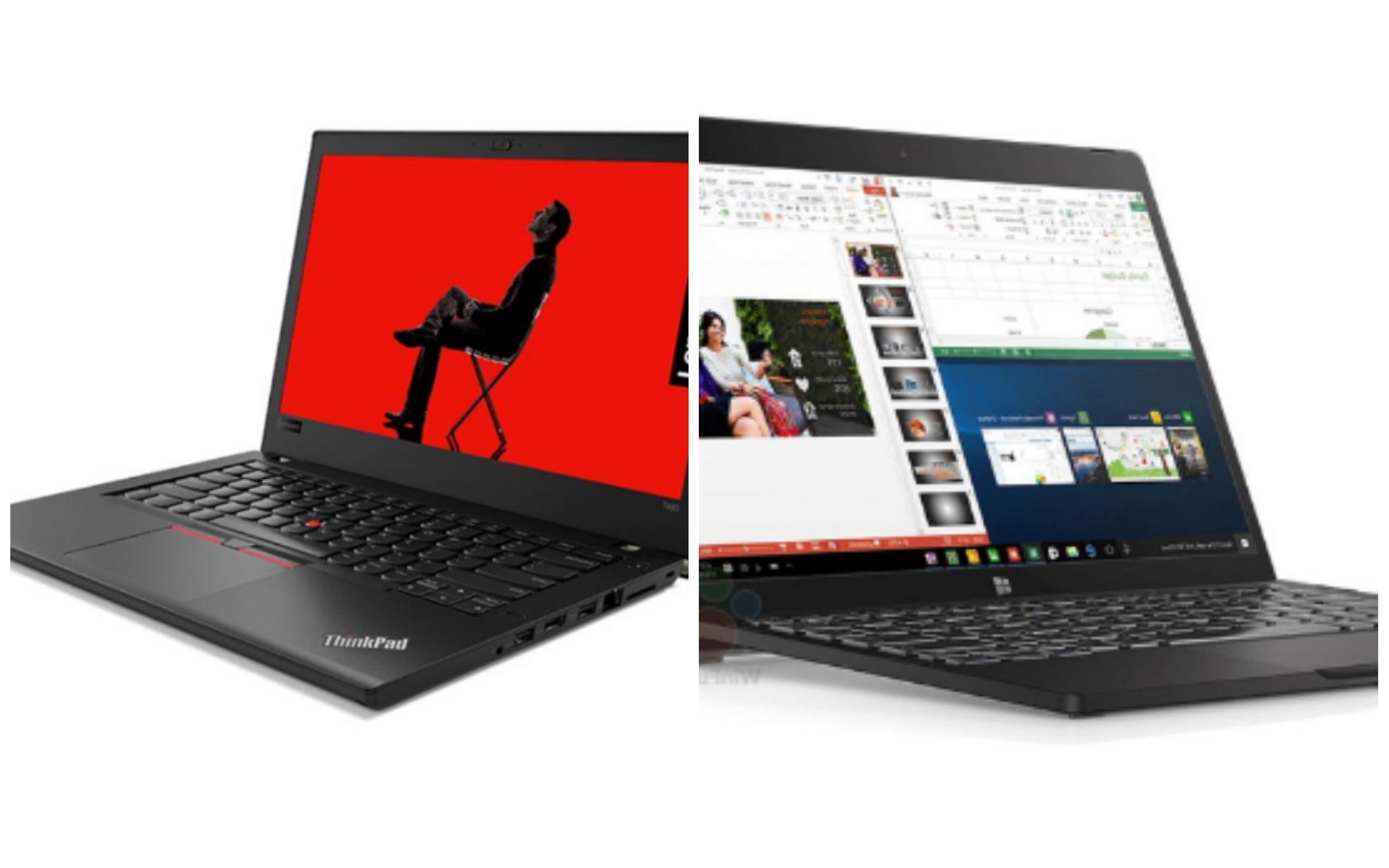 (Credit: fireshot & keltechtrading)
[/caption]
You don't always have the luxury of staying in one spot with your laptop. Sometimes you need a laptop that can stay alive long enough for you to do what you have to do. That is why you need a laptop with an excellent battery life. Laptops like the Lenovo ThinkPad or Dell XPS series. But if you expect yourself to be deskbound often, then the battery should be the least of your concern.
Don't judge a laptop's battery by its size though! You'd be surprised by the battery conservation capabilities of certain laptops like the Lenovo Yoga series. A good consideration if you need a lightweight laptop for frequent travels.
9. What is the screen size and finish you prefer?
[caption id="attachment_15722" align="aligncenter" width="640"]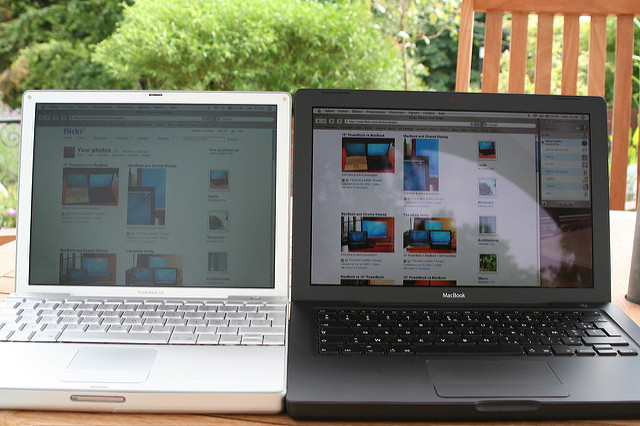 (Credit: Patrick / Flickr)
[/caption]
Screen sizes tend to be one of the key determining factors of a laptop price in Singapore. Screen aspect ratios allow you to get a better view of any videos you may be watching. It's even more important for Gamers who get the extra advantage of a bigger screen. But don't get caught up with the screen size alone. Take note of the screen material as well. The two most common finishes of laptop screens are either glossy or matte.
What's the difference? Well, if you prefer clarity and sharp images, then go for a glossy finish. The only shortcoming is the screen glare from any nearby light sources. Glossy screens always reflect light in the background. If you hate the glare, then go for a matte screen. The shortcoming of a matte screen is the blurry images and lackluster screen colours.
Check out the best laptop sales in Singapore with Shopee!
Got all the answers you needed? Then head to
Shopee Singapore
for all your computer and computer peripheral needs!
Feeling uncertain about shopping for tech online? Then
let us enlighten you on the reasons why you should
[Heh]. You can also check out our
guide to the ultimate gaming desktop
if you are an avid gamer. Because why settle for a gaming laptop when you can enhance the experience with a desktop!?
]]>