<![CDATA[Putting in some effort to style your hair properly can help give you the right attention. Whether it's for that girl you wish to impress or for your first day at work, a well-styled hairdo can do wonders for you. Moreover, there are so many cool hairstyles for men to choose from. If you want to achieve the same amazing hairstyles for men like your K-pop idols, the first you need is to get a suitable haircut by a professional barber/hairstylist. Once you've trimmed your locks, it's important to get the right products for your hair type before you start styling. This is because using the right styling product makes it easier to control your hair, and prevents damage in the long run. Ready to start your journey into the world of hair styling for men? Let us help you with our recommendations for hair products that every man needs in his stash! Along the way, we've also included some tips on what types of hair work best with the products, as well as instructions on how to use them.
Hair Wax
[caption id="attachment_15692" align="aligncenter" width="438"]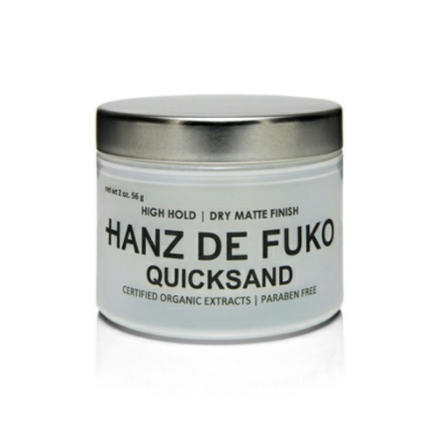 (Credit:
tokkongstore
)[/caption] Hair wax is one of the most common hair styling products used by men. It offers enough holding power for medium and short hairstyles for men, without the greasiness of pomade or flakiness of gel. Hair wax also allows you to restyle your hair throughout the day with ease. However, it lacks holding power for long hair or more extreme hairstyles. Thus, it is most suitable if you have short to medium hair. For those with oily hair, hair wax can be perfect as most give a matte finish with little shine.
How to use
: Hair wax works best on dry hair. If you want extra volume, you can blowdry your hair before applying the wax. Take a small amount of wax (size of a coin), place it on your palm and rub your hands to spread the wax evenly and warm it up. Then, rub the product thoroughly through your hair (from the tips down to the roots) and style your hair using your fingers.
Our Recommendations
: An affordable and reliable choice is the
Gatsby Moving Rubber
line, which has a whole range of hair waxes for different hair lengths and styles.
Hanz De Fuko
produces innovative hair waxes that are paraben-free and made from natural ingredients. Our favourite is their Quicksand, which is part styling wax with high hold and part dry shampoo.
Pomade
[caption id="attachment_15693" align="aligncenter" width="448"]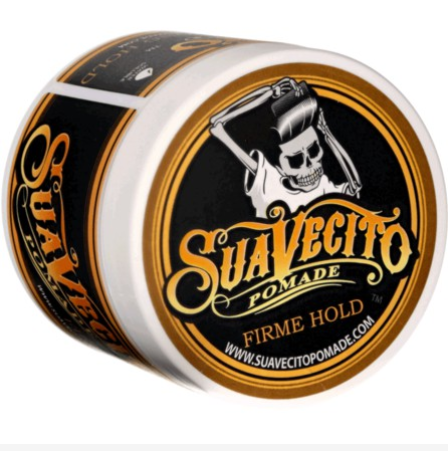 (Credit:
kampongkid
)[/caption] Pomades for men have quickly been gaining popularity in Singapore in the recent years. This is largely due to the invention of water-based pomades, which provide a strong hold and can be easily washed out of your hair. Pomades are suitable for most types of hair. Since they generally add some shine, these are particularly great for men with dry and dull hair. Pomades are also perfect for slick hairstyles for men like pompadours or side combs.
How to use
: You can use pomade on slightly damp or dry hair. Take a small amount of pomade and rub it evenly on your hands. Apply the product onto your hair using a wide-teethed comb to spread it evenly across your hair, before combing your style into place with a fine-teethed comb.
Our recommendations
: A highly recommended pomade brand is
Suavecito
, which sells its signature water-based pomade with a pleasant citrus smell.
American Crew
pomade is another great water-based pomade with high hold.
Hair Gel
Next up, we have
hair gels
. Many of you have probably used hair gels in the past, and you may not have enjoyed the experience previously. However, hair gel can be a powerful hair product in your arsenal! It offers rock-solid holding power that lasts throughout the day and is well-suited for those with thicker hair. Just be careful not to put too much product in one go. When overapplied, hair gels cause flakiness in your hair and the effect can look like dandruff. Take note that once you have applied your hair gel, it'll be very stiff and difficult for you to restyle.
How to use
: Use a small of hair gel and thoroughly rub the gel on slightly damp hair. Then, use a comb to style your hair and leave the gel to dry. Be careful not to apply too much hair gel as it can cause flakiness in your hair.
Hair Comb
[caption id="attachment_15694" align="aligncenter" width="432"]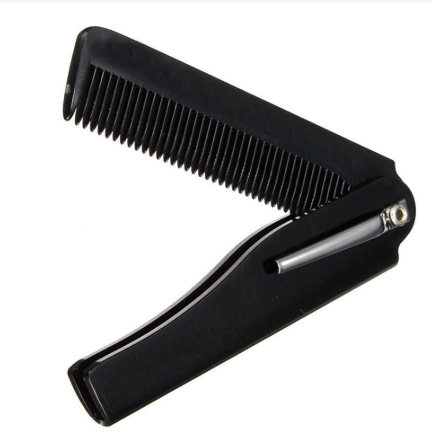 (Credit:
spstoreone.sg
)[/caption] Besides just hair styling products, an essential hair product you need is a
hair comb
. A hair comb allows you to evenly spread your hair styling products throughout your hair and help control your hairstyle. It is very useful for hairstyles for men that require a neat, tidy look.
Our recommendations
: When buying your hair comb, try not to get one with very fine teeth as it can damage your hair when you comb. To tidy up your hair throughout the day, get yourself a foldable hair comb that easily fits in your pocket!
Hair Brush
[caption id="attachment_15695" align="aligncenter" width="435"]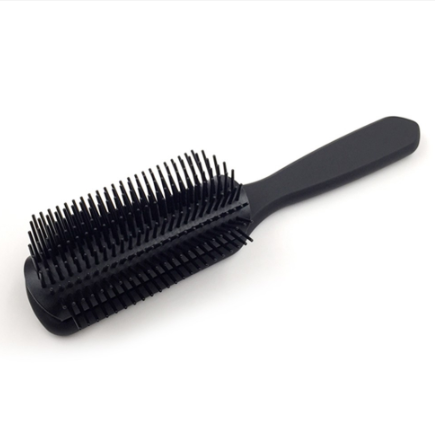 (Credit:
sweptback
)[/caption] If you have coarser and thicker hair, a
hair brush
may be more suitable for you. Hair brushes are usually used after a shower to massage your hair. It can also be useful as a styling tool, provided you do not brush too hard. This is because the brush can damage your hair if you are too rough.
Our recommendations
: If you wish to blow dry and style your hair, a vented brush will allow for airflow. A round hair brush can be great for adding messy curls to your hair.
Hair Spray
[caption id="attachment_15696" align="aligncenter" width="444"]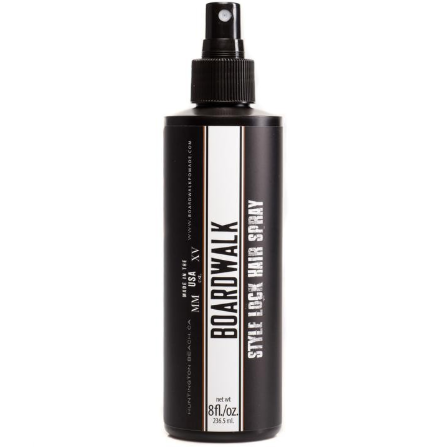 (Credit:
sweptback
)[/caption] A hair product that is usually forgotten, hair sprays can be really useful to lock in your hairstyle for the whole day. Besides finishing hair sprays to set your hair, there are also volumising sprays to prepare your hair for styling. You may also be interested in heat protection hair sprays to protect your hair when blow drying it. When you buy a hair spray, look out for those that are alcohol-free, as these won't dry out and damage your hair as much.
Our recommendations
: Try out the Boardwalk Style Lock Hair Spray, which is non-aerosol and made with aloe vera.
Explore New & Unique Hairstyles for Men With Hair Products
With these hair products in your stash, you're ready to start styling to your heart's desire. A general tip is to use a small amount of styling product at first before layering on more product to prevent over-application. Before you leave, make sure you read our
guide to grooming products for men
to stay well-groomed too!]]>