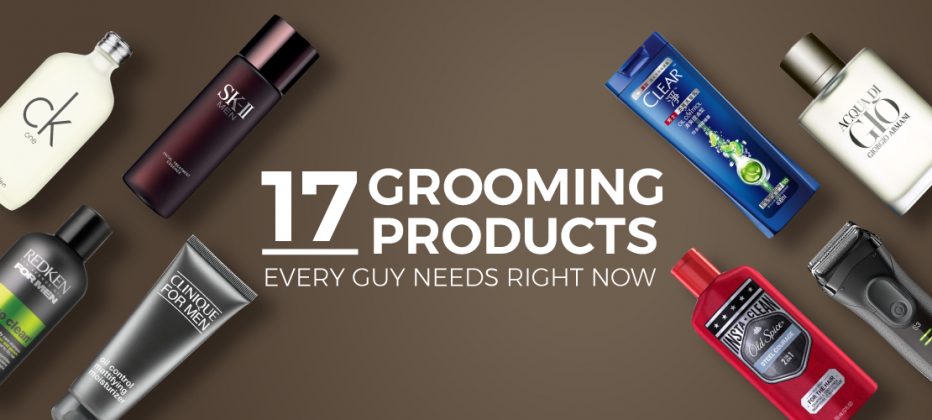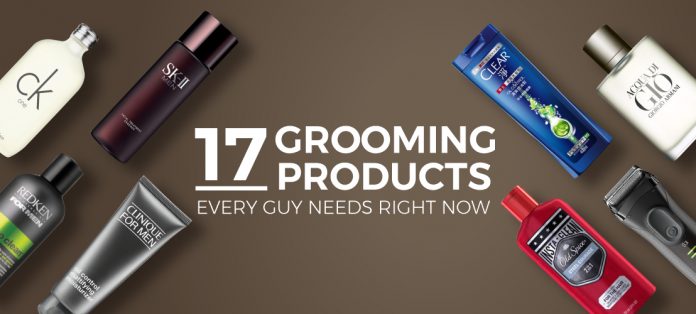 Happy Men's Grooming Day! Step up your game by looking and feeling good.
Let's start with the

face

.
1. You need to wash your face. Every. Single. Day! Remove dead skin cells and unclog pores to help rejuvenate and radiate your face.
Moderate: Garnier Men Acno Fight Anti-Acne Scrub (SP: $5, OP: $9.50)
Luxury: Lab Series Invigorating Face Scrub (SP: $19.90, OP: $49)
2. Keep your skin smooth and soft by getting the hydration you need. Moisturizers are a necessity, especially if you have dry skin!
Moderate: Neutrogena Men Oil-Control Hydrator (SP: $13.90, OP: $18.90)
Luxury: Clinique for Men Oil Control Mattifying Moisturizer (SP: $38.40, OP: $48), SK-II Facial Treatment Essence (SP: $139, OP: $249)
Next, the

hair

.
3. Keep your hair at bay with a personal groomer.
Moderate: Philips Nose & Ear Trimmer Series 3000 (SP: $25, OP: $29), Braun Mobile Shave M 30 Pocket Shaver (SP: $19.90, OP: $35)
Luxury: Braun Series 3 ProSkin 3050cc Electric Shaver (SP: $148.57, OP: $179)
4. Give your hair the cleaning it deserves!
Moderate: Clear Oil Control Shampoo (SP: $6.90, OP: $15.90)
Luxury: Old Spice 2-in-1 Men Shampoo+Conditioner (SP: $19.90, OP: $25), Redken Go Clean (SP: $22.90, OP: $24)
Now,

styling

.
5. Lock your hair in style throughout the day.
Moderate: Ubersuave Hair Wax (SP: $14, OP: $16.90)
Luxury: Hanz De Fuko Styling Wax (SP: $22.90, OP: $22.90)
For a good

scent

.
6. A good deodorant so you'll remain fresh and clean all day, every day.
Moderate: Adidas Body Spray (SP: $6.90, OP: $10.50)
Luxury: Chanel Egoiste Stick Deodorant (SP: $39.90, OP: $45)
7. Get complimented for smelling good!
Moderate: Calvin Klein One (SP: $22.90, OP: $27)
Luxury: Giorgio Armani Acqua Di Gio (SP: $100, OP: $125)
–
Tell us via the comments below any other grooming products all men should know about!
New to Shopee? Get $7 off (min. spend $15) with code*: GROOMDAY
*Min spend $15, valid for new customers only from 18 to 25 Aug.