Here's a little not-so-secret now: I never thought of investing in premium skincare and makeup products until I entered my late 20s. Reason? My skin didn't give me much trouble in the past and I didn't feel like my wallet could take the blow from splurging on products with a three-digit price tag (ouch). However, as I approach my 30s, I find myself increasingly gripped by the fear of fine lines and dull skin. It's why I find myself drawn to the Korean skincare brand Sulwhasoo. While Sulwhasoo has a wide range of miracle anti-aging products, there are a few in particular that I would gladly splurge on. Check out my Sulwhasoo review of their best skincare and makeup products that have changed my mind (and skin)!
Is Sulwhasoo worth it?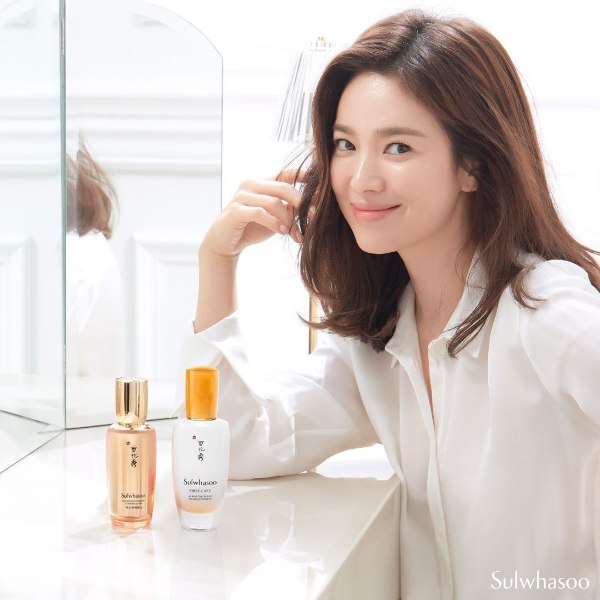 I'm sure many of you have heard of Sulwhasoo, the renowned high-end skincare brand from Korea which Song Hye Kyo (Descendents of the Sun, anyone?) loves. Like many others, what drew my attention to Sulwhasoo is the brand's strong focus on traditional herbal remedies. Did you know that Sulwhasoo actually prepares the herbs used in its products as if they were meant for medicinal purposes? This involves slow-boiling the herbs in purified water for 18 hours and allowing the ingredients to ferment to bring out their beneficial compounds. To me, this sounds more reliable than complex cosmetical science innovations which I find hard to understand. Also, I'm a huge believer in TCM (traditional Chinese medicine) so this concept of integrating hanbang (traditional Korean medicine) into skincare and cosmetics is right up my alley!
Sulwhasoo review: Best skincare products 
1. Sulwhasoo First Care Activating Serum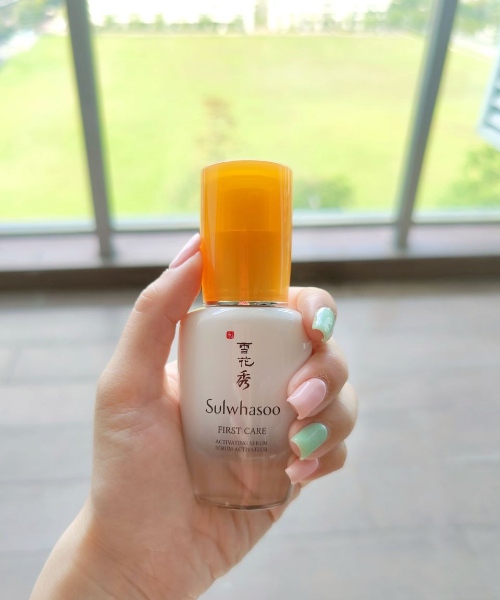 With a limited budget to spare and strong desperation to see a positive change in my skin, the Sulwhasoo First Care Activating Serum (available on Sulwhasoo Official Store) was the first product I tried from the brand. This serum provides antioxidant protection against external stressors and tackles signs of ageing. It is also supposed to act as a booster to enhance your skin's ability to absorb subsequent products. And you know what this means —  the Sulwhasoo First Care Activating Serum is the key to making your money's worth when you invest in high-end skincare! Sounds too good to be true? That's what I thought too. 
And boy, was I wrong! This serum did everything it promised and MORE! It has a luxurious golden-brown tint and a pleasant floral fragrance that's subtle yet calming. I love taking in the scent during my morning routine as it helps to awaken my senses. Unlike most serums which have a thick and tacky consistency, I was surprised to find that the Sulwhasoo First Care Activating Serum is ultra-lightweight. My skin lapped it up easily, leaving behind a refreshing sensation that's non-greasy. 
Applying my moisturisers and face oils thereafter was a breeze. My products penetrate into my skin quickly instead of leaving an oily film on my skin surface. The best part is how my skin radiates a healthy glow that I've never seen on myself before. Trying is believing, and I get the hype around the Sulwhasoo First Care Activating Serum — it's now my favourite product out in this Sulwhasoo anti-aging review! Trust me, if you're only looking to purchase one Sulwhasoo serum to try, make sure this product makes it to your cart! Then, watch the video below to learn how to apply the Sulwhasoo First Care Activating Serum!
2. Sulwhasoo Gentle Cleansing Foam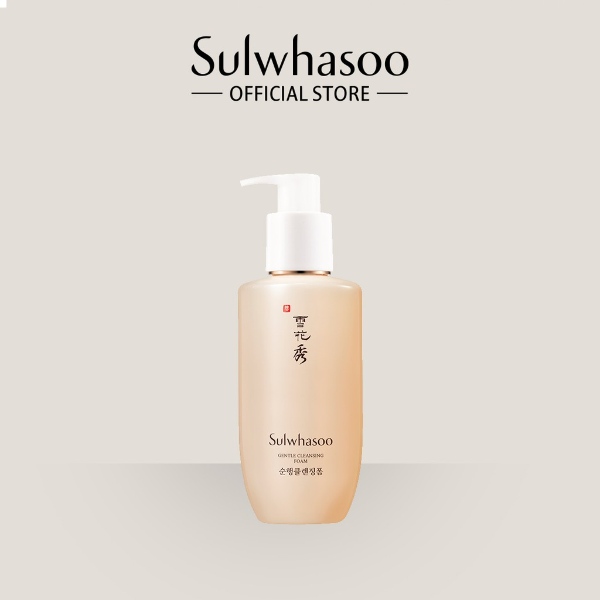 I've tried many cleansers over the years and often found that they leave my skin feeling squeaky clean but also tight and dry. Thankfully, that's not the case when it comes to the Sulwhasoo Gentle Cleansing Foam (available on Sulwhasoo Official Store) which is one of the must-haves in this Sulwhasoo review. As its name suggests, this cleanser is extremely gentle as it works to remove impurities from your skin without causing irritation. I highly recommend the Sulwhasoo Gentle Cleansing Foam to those who experience skin irritation or redness after cleansing! It contains various herbal and botanical ingredients such as duckweed, citrus peel, and chestnut shell extracts. They work well to moisturise and balance my combination skin while getting rid of dirt and impurities on the surface.
3. Sulwhasoo Concentrated Ginseng Renewing Eye Cream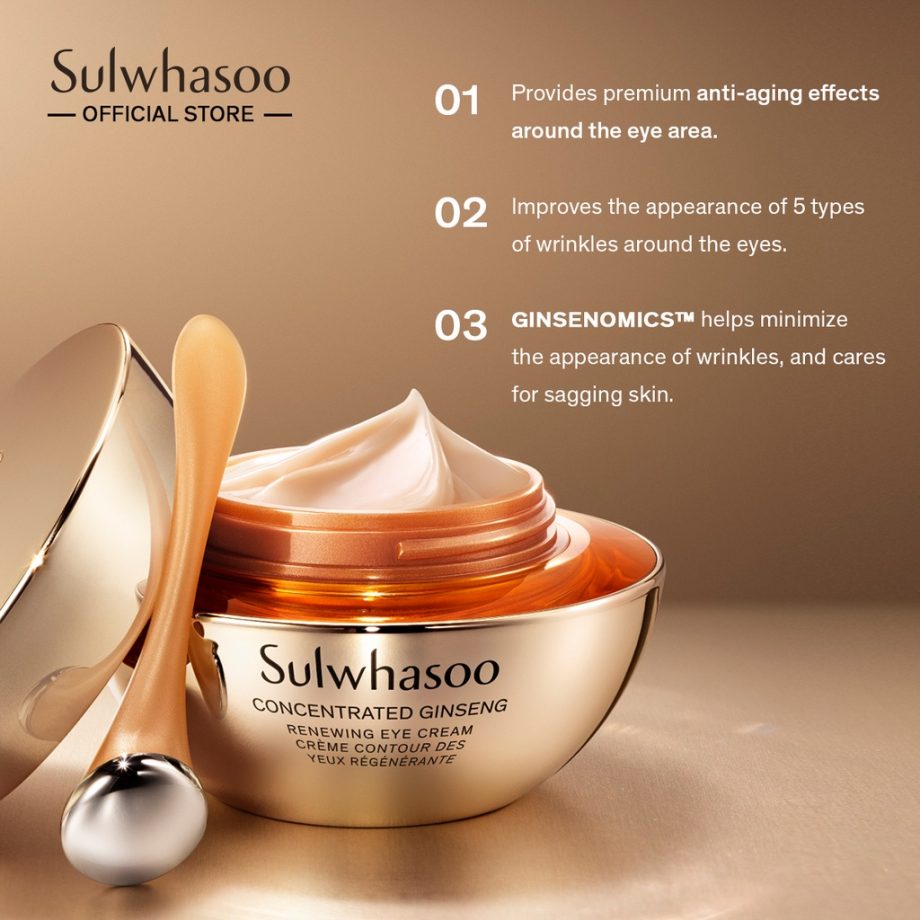 The skin around our eyes is thin and extremely delicate, which is why it deserves extra TLC. Without proper care, your eye area can quickly develop fine lines, dark circles, and puffiness. Sadly, I did not realise the importance of eye creams until recently. In fact, I've been applying my moisturiser as an eye cream for years (a big NO-NO)! This has sometimes resulted in oil bumps around my eyes and bad dark circles that won't do without a concealer. 
All of these changed when I tried the Sulwhasoo Concentrated Ginseng Renewing Eye Cream (available on Sulwhasoo Official Store)! It has a really lightweight gel-like consistency that makes it easy to be absorbed by the skin. I use this twice daily and found that my eye area is no longer as dry as before. Also, the Sulwhasoo eye cream has a melting Elastic Emulsion Technology that nourishes the fragile and delicate skin around your eyes. I found myself reaching for my concealer less because my eyes no longer appear tired and puffy! 
Even though the Sulwhasoo Concentrated Ginseng Renewing Eye Cream in this Sulwhasoo anti-aging review may cost a few times more than some other eye creams on the market, I see the price justified as it comes with a complimentary Jamak massager! This massager has a cooling metal tip to instantly refresh the skin around your eyes. It also helps to promote blood circulation and reduce puffiness — a godsend on hangover mornings!
4. Sulwhasoo Essential Comfort Moisturizing Cream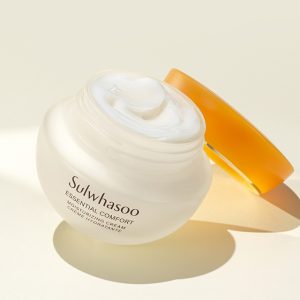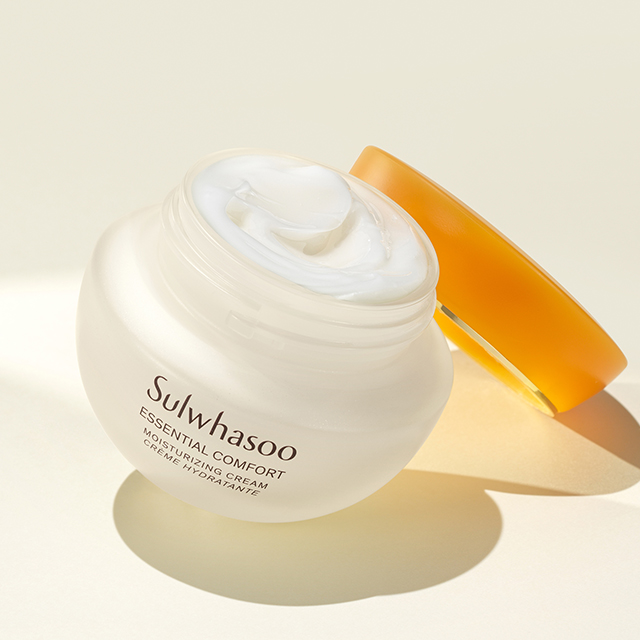 You know that I take my anti-aging skincare game very seriously when the Sulwhasoo Essential Comfort Moisturizing Cream (available on Sulwhasoo Official Store) is one of the products I recommend in this Sulwhasoo review. Costing slightly more than $80, I have to admit that this cream is not easy on the wallet. But it's worth every penny! At 50ml, this cream will last you more than six months if used prudently — and honestly, a little goes a long way. This makes it a fair investment for long-lasting youthfulness if you ask me. 
While the cream feels light and fluffy in the jar, it's actually an ultra-intensive hydrator that's formulated with JAUM Firming Complex.  As a night cream, the Sulwhasoo Comfort Moisturizing Cream ensures I wake up with well moisturised and incredibly soft skin. However, I can see this cream working great as a daytime moisturiser for those with drier skin types. Results are evident within the first few uses, my skin became plumper and my smile lines don't look as deep as they used to! That's a huge win for me!
5. Sulwhasoo Snowise Brightening Water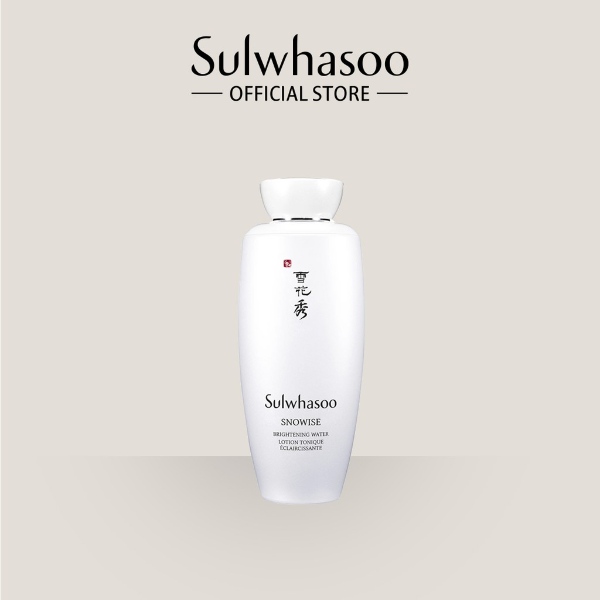 Song Hye Kyo's radiant and glass-like complexion is one that many of us envy. So when I heard that I can achieve my flawless skin goal with the Sulwhasoo Snowise Brightening Water, I took the plunge! Designed to be used after the Sulwhasoo First Care Activating Serum, this brightening toner has a liquid consistency that doesn't burden my skin. It contains broussonetia kazinoki root extract and mulberry root extract to brighten up the complexion and improve skin texture. I love that this toner doesn't irritate my skin. Instead, it helps to soothe my skin after it has been exposed to the sun for the whole day. Most importantly, it gives me a glass skin effect with a healthy glow! Psst, from my Sulwhasoo review I also found that it works excellent at reducing pore size to create a smoother canvas for my makeup! For best results, use it along with the serum and cream from the Sulwhasoo Snowise line!
6. Sulwhasoo Overnight Vitalising Mask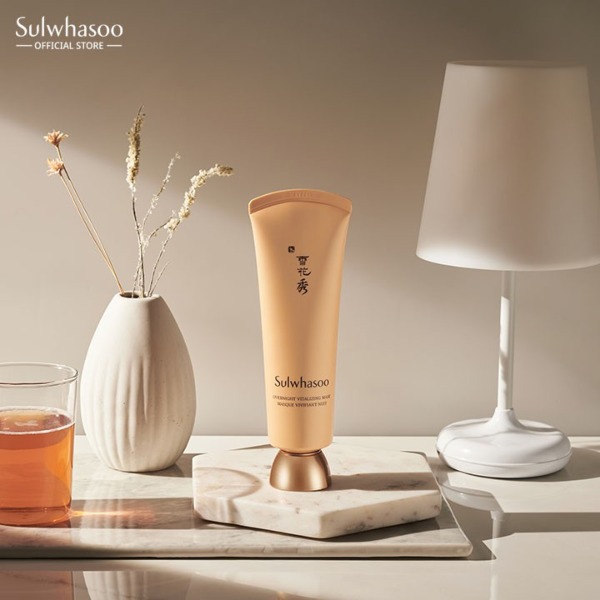 Do you sometimes contemplate skipping your night skincare routine after a tiring day at work? So do I! But instead of forgoing my skincare routine entirely, I combine them all into one simple step with the Sulwhasoo Overnight Vitalising Mask (available on Sulwhasoo Official Store). This do-it-all mask contains a Nutritive RED Elixir formulation featuring jujube and pomegranate extracts aimed to reinforce the skin's protective barrier and moisture. 
While many other overnight masks I've tried tend to have a sticky texture that smears all over my pillow, I don't face this issue with the Sulwhasoo Overnight Vitalising Mask. Even though the mask is thick and creamy, it's not sticky or greasy. Most importantly, it doesn't really budge throughout the night — which means no nasty stains on my pillow in the morning! It also leaves my skin with a radiant glow the next day which I love. 
Sulwhasoo review: Best makeup products 
7. Sulwhasoo Perfecting Foundation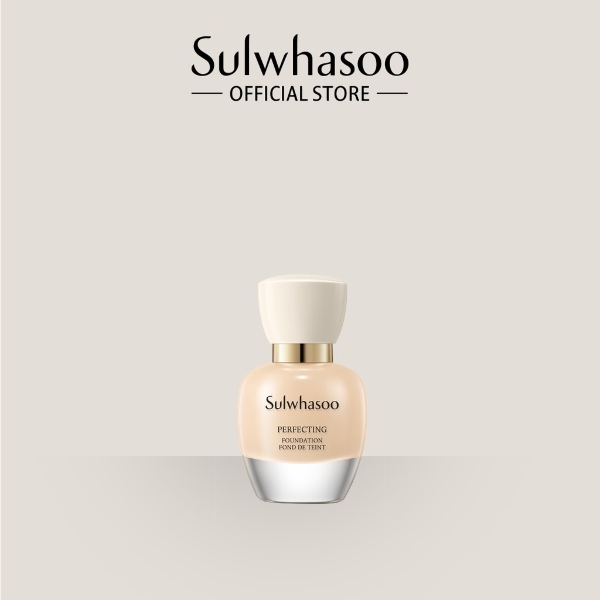 While Sulwhasoo is most famous for its skincare products, I'm a makeup addict by heart and found it hard to resist not including some of their luxurious cosmetics in this Sulwhasoo review. One of the best base products I tried from Sulwhasoo is the Sulwhasoo Perfecting Foundation (available on Sulwhasoo Official Store). This to me is a godsend as it stayed put throughout the day without caking or smudging in the humid weather! I also adore how it feels like nothing on my skin with its light and watery texture. Moreover, it works really well as a canvas for layering on other products such as blush, contour, and highlight without pilling. This foundation doesn't oxidise (we all know the horror) at all and comes in seven shades to match a range of Asian skin tones! The Sulwhasoo Perfecting Foundation also contains SPF17 PA+ to act as a light defense from harmful UV rays. 
8. Sulwhasoo Perfecting Cushion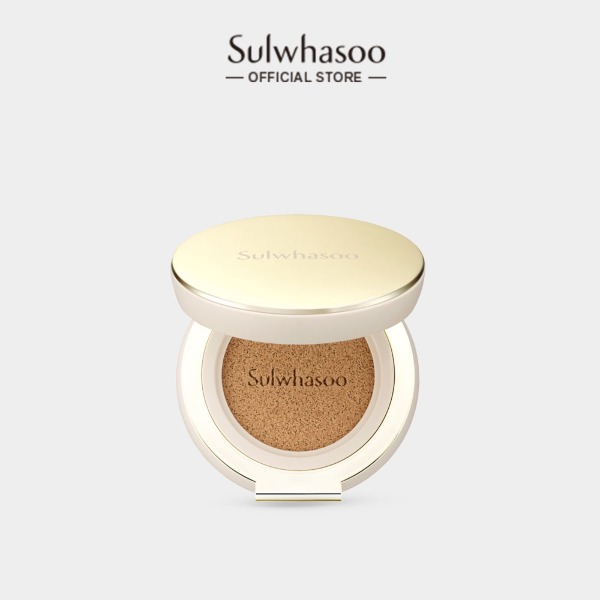 I own many Korean cushion foundations, but most of them just aren't meant to be used in Singapore as they provide a dewy glow that will quickly turn into a greasy mess in our country's weather. However, there are a few exceptions and the Sulwhasoo Perfecting Cushion (available on Sulwhasoo Official Store) is one of them! Instead of a glowy finish, this cushion delivers a soft semi-matte look that's simply my skin but better. It also provides medium buildable coverage. This is sufficient to conceal minor blemishes and redness but still allows my natural skin to shine through.
Unlike the Sulwhasoo Perfecting Foundation, this one boasts better sunscreen protection of SPF50+ PA+++. That's why it's my go-to when I know I'll be spending hours under the sun! Longevity-wise, this cushion foundation stays flawlessly throughout a long day on my combination skin — I'm talking about 10 to 12 hours here! However, I do find that it leaves a tacky feeling on my skin. It also tends to transfer onto my mask if I did not set it with a powder. 
If anything, the packaging of this Sulwhasoo cushion foundation makes it more than deserving to land a spot on this best Sulwhasoo products review. The pale gold accents and elegant brand imprints on the Sulwhasoo Perfecting Cushion are simply luxurious. It makes me feel like a million bucks when I whip it out for touch-ups in the powder room! Plus, it's not too bulky and has a sleek, portable design for on-the-go applications.
9. Sulwhasoo Perfecting Powder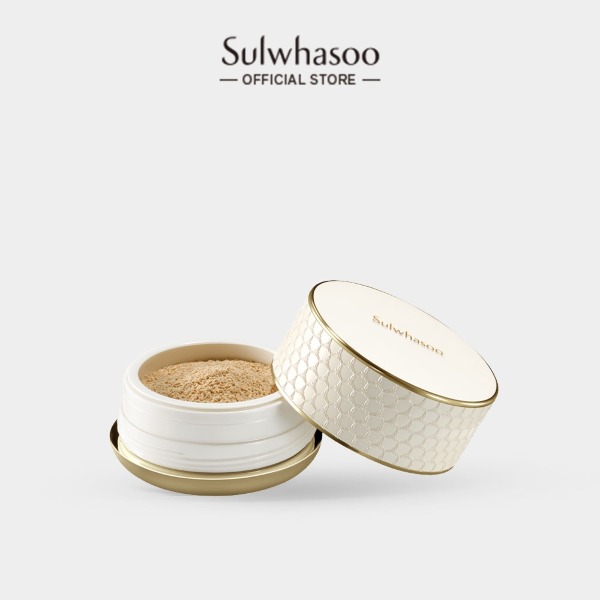 Not going to lie, it's hard getting my foundation to stay throughout the day, especially with the mask on. It's also embarrassing to see the foundation smeared all over the underside of my mask when I remove it during meal times. This is why I've been placing extra emphasis on finding the right setting powder to keep my makeup in place. The Sulwhasoo Perfecting Powder (available on Sulwhasoo Official Store) does just that — and more! 
Firstly, the powder contains a combination of pigments to correct skin tone and enhance radiance. Thanks to its incredibly finely milled texture, it does not settle into my fine lines or pores. In addition, the powder is infused with moisturising ingredients to supply your skin with everlasting hydration. This helps it to stay in place without cracking or caking up. But what I love most about the Sulwhasoo Perfecting Powder is its lightweight breathability — my skin does not feel suffocated even after wearing the powder under my mask for long hours.
Narrow down your shopping list with our Sulwhasoo review
I hope this comprehensive Sulwhasoo review has helped you decide on the best Sulwhasoo products to get. And here is some good news for Sulwhasoo fans — if you didn't know before, Sulwhasoo is on Shopee Premium! Snag Shopee exclusive Sulwhasoo sets to try out products like the Sulwhasoo First Care Activating Serum and other Sulwhasoo anti-aging products such as the Sulwhasoo Concentrated Ginseng Renewing Cream at highly discounted prices. For more skincare recommendations, check out our list of the best anti-ageing serums and best Korean face masks that many people swear by!
This article was updated on 22 September 2022. Additional research done by Jamantha Lim.

New to Shopee? Get $7 (min. Spend $15) with code*: SULWHASOO9
*TNC applies. Valid for new users from 22 Sep to 29 Sep 2022 only.