While they were originally used for styling purposes, hair tonics for hair growth are exploding in popularity thanks to their many benefits. By targeting the causes of common problems like itchy scalps and oily hair, hair tonics effectively restore your crowning glory by nourishing your follicles. Wondering which brands of hair tonics in Singapore are worth trying? From hair tonics for hair growth that target loose roots to ones for oily scalps, uncover the right tonic for you with us!
Enriching hair tonics for hair growth
1. SMIB Hair Scalp Essence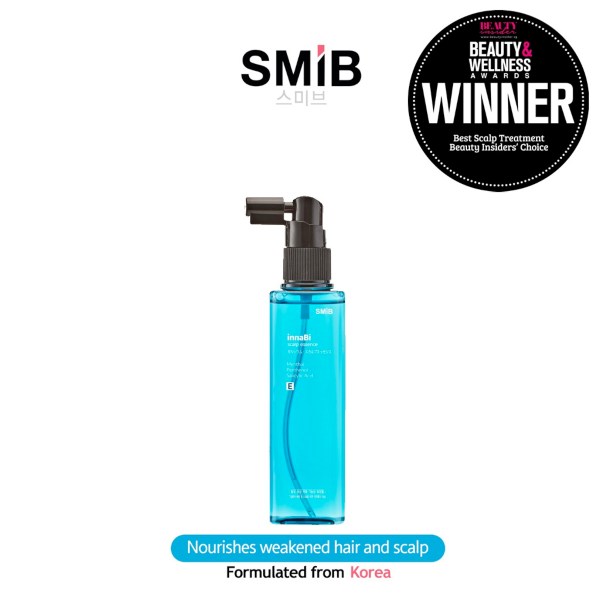 Tackle your hair problem at its roots with the SMIB Hair Scalp Essence (available on SMiB Official Store)! This is one of the best hair tonics in Singapore that's perfect for those with sensitive scalp issues. The SMIB Hair Scalp Essence features coral calcium, which will be your ultimate weapon that'll fight against inflammation. It also protects your scalp by creating a barrier that prevents any impurities from entering your hair follicles. And this means that with this SMIB hair tonic, you'll have a cleaner and healthier scalp that's optimal for hair to grow out!
2. Snazii Hair Growth Oil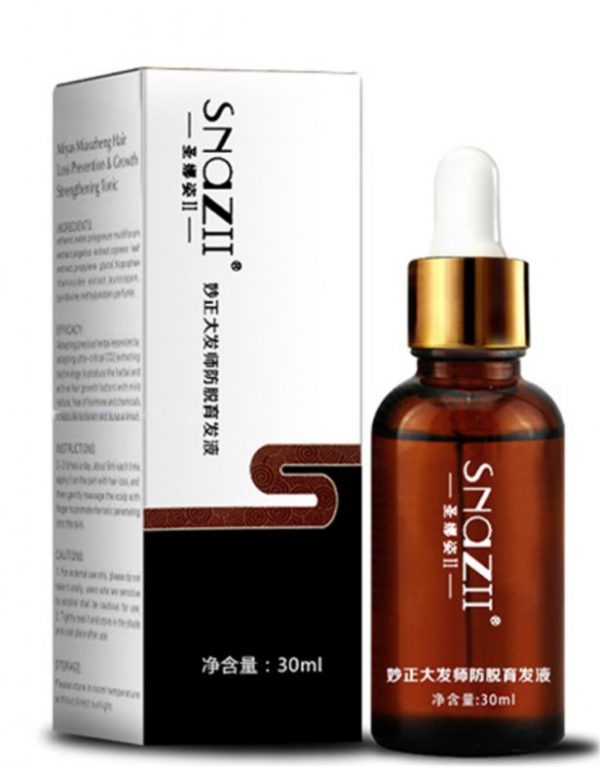 Shopping for hair tonics for hair growth on a budget? Make sure to consider Snazii Hair Growth Oil (available on 176208989021.sg). As frizzes and split ends can be a nightmare that further worsens already dry hair, you can say goodbye to stiff and tangled hair with the tonic's active restoration properties. From repairing damaged hair follicles to strengthening hair roots, Snazii activates the various hair growth factors to repair years worth of scalp and hair damage. 
3. Yanagiya Hair Tonic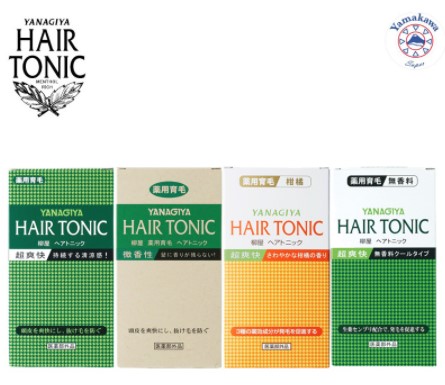 As one of the best hair tonics for hair growth, Yanagiya Hair Growth Tonic (available on Yamakawasuper) is a timeless product that's loved across generations. Thanks to its six-decade-old formula of medicinal and natural remedy extracts, you'll enjoy accelerated hair growth. This occurs as the tonic penetrates your hair's roots to promote hair development. This leave-on hair tonic is also effective at driving blood to your scalp with its tocopherol content. In short, it increases blood flow so your scalp receives the necessary nutrients!
4. Dr Groot Anti Hair Loss Scalp Tonic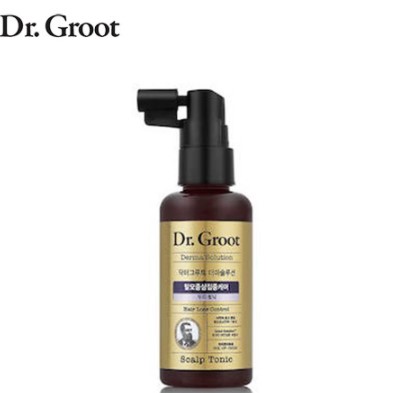 Concerned about harmful additives like sulfates and parabens that can ruin your scalp health in the long run? Then Dr Groot's Anti Hair Loss Scalp Tonic (available on COCOMO Official Store) is perfect for you! With its patented ginseng formula, the Dr Groot tonic organically cleanses the scalp and hair without removing its natural oils. The end result is a nourishing experience that strengthens your scalp with anti-inflammatory benefits! Additionally, this hair tonic for hair growth specifically includes sophora flavescens extract to counteract the growth inhibiting effects of dihydrotestosterone (DHT) — the main hormone linked to hair loss.
5. KAMINOWA Hair Growth Tonic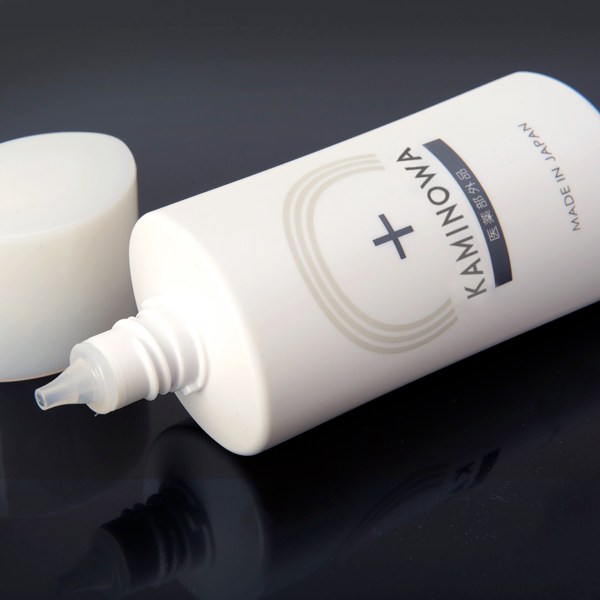 Tired of hair tonic dripping all over the place? You'll no longer face that issue with the KAMINOWA Hair Growth Tonic (available on stepworld.sg)! The KAMINOWA hair growth tonic is gel based, which means it's easier to apply the product over problematic areas of your scalp. This is also one hair tonic that contains the best formula to stimulate growth. It contains swertia japonica extract, which has been known to stimulate hair growth while reducing hair loss. Just use the nozzle on this KAMINOWA hair tonic to apply the product directly onto your scalp. Remember to massage this hair growth tonic into your scalp with your fingers to get the best results!
6. NaturVital Hair Loss Tonic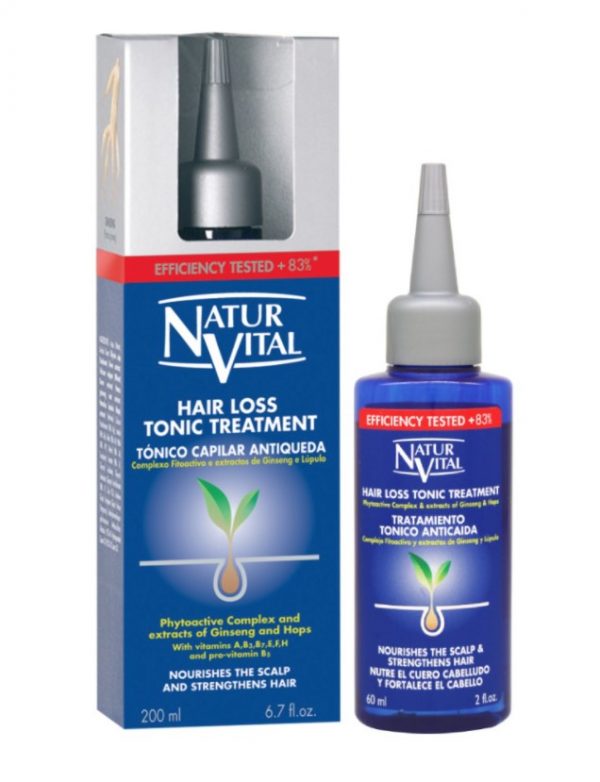 The most important consideration when shopping for hair tonics in Singapore is assurance that they work in the long run! Rather than making promises, NaturVital's Hair Loss Tonic  (available on NaturVital Official Store) provides reassurance by guaranteeing a decrease in hair loss by 83% within a six-month period. From vitamin A and F to caffeine and soy bean, NaturVital pulls all the stops to restore your hair to its silky smooth condition with its varied ingredient pool that strengthens and tones individual strands. 
7. PHS HAIRSCIENCE ADV Purify Tonic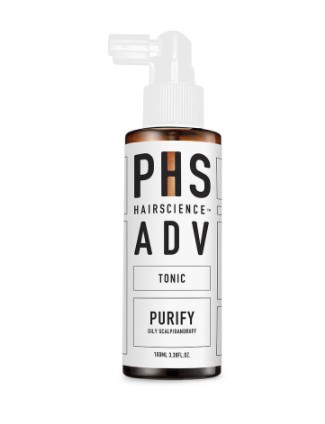 Feel like the dandruff on your scalp is holding back your progress when using hair tonics for hair growth? Treat your oily scalp by trying PHS HAIRSCIENCE ADV Purify Tonic (available on PHS HAIRSCIENCE® Official Store). Due to the excessive sebum that comes from oily scalps, the scalp eventually dries out and flakes, causing dandruff to appear. By normalising skin cell turnover of the scalp, newer skin cells replace older ones as layers of dead skin and dandruff are removed! This creates a healthy cycle that rids the scalp of the old and brings in the newer cells that leave your hair feeling fresh and clean.
8. Kaminomoto Higher Strength Hair Tonic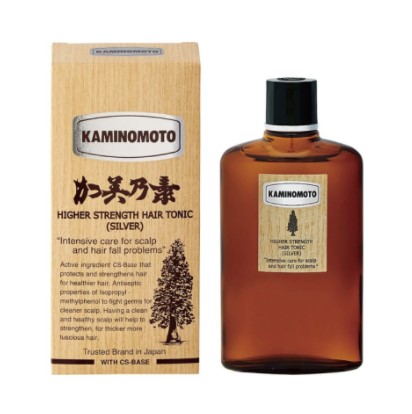 Seeking hair tonics in Singapore that don't give that oily feeling after application? Kaminomoto Higher Strength Hair Tonic (available on Watsons Singapore Official Store) not only avoids feeling sticky, but it also solves the root problem of sebum buildup. Thanks to Hinoki extract, Kaminomoto hair tonic possesses antiseptic properties that comprehensively wipe out the germs lingering on your scalp. This in turn improves hair root strength and prevents dandruff formation, creating a healthy environment for the hair shaft to flourish and grow!
9. Shokaigan Intensive Hair Growth Tonic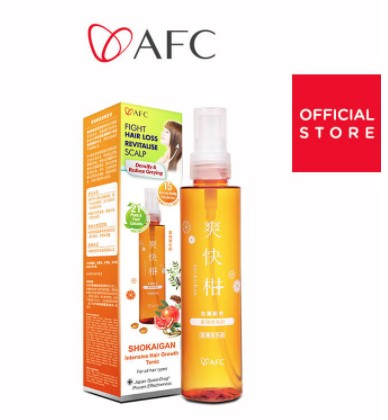 If you're fretting over premature hair loss, give Shokaigan Intensive Hair Growth Tonic (available on Lifestream Group Official Store) a go! As a hair tonic for hair growth that specialises in regulating DHT formation, you'll love the effectiveness of Shokaigan's tonic. Thanks to its purely botanic ingredients that include Sage, Yarrow, Ginseng Extract and Vitamin E, Shokaigan revitalises inactive follicles and improves blood flow to the scalp. This combination stimulates hair shaft growth, resulting in thicker and fuller hair for you.
10. Cavilla Hair Tonic
For an all-natural hair tonic alternative, the Cavilla Hair Tonic (available on Kissy Original) is a worthy purchase. It boasts a triple-action formula to stimulate hair follicles, promote blood circulation and enhance nutrients absorption for better scalp health. The Cavilla Hair Tonic can help to reduce hair loss while promoting thicker and denser hair growth so you can bid adieu to your hair thinning concerns!
11. Growell Minoxidil 5% Scalp Lotion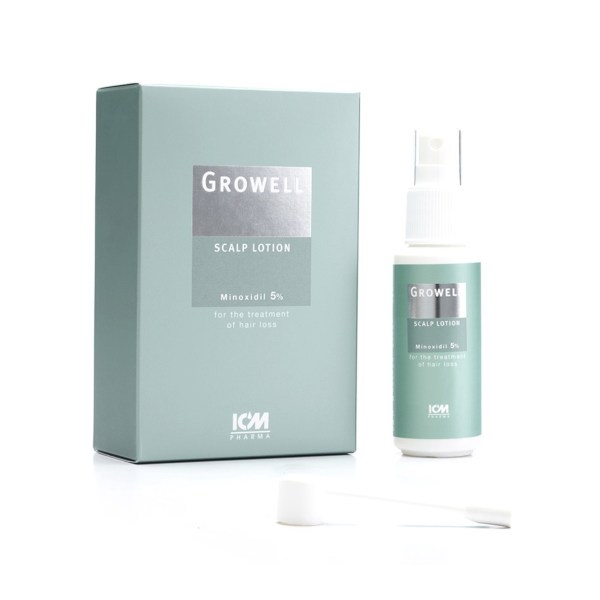 Look no further than the Growell Minoxidil 5% (available on NATIONAL SKIN CENTRE Official Store) for the best hair growth tonics in Singapore this 2022! This Growell scalp lotion features the minoxidil ingredient that's been scientifically proven to be the most effective hair loss treatment. The Growell Minoxidil 5% targets your hair follicles by enlarging and rejuvenating them. This in turn clears impurities from the follicles and provides more space for more hair strands to grow! That doesn't mean that your hair will fall out easily. The Growell Minoxidil 5% ensures that your scalp is kept in pristine condition so you won't lose any hairs!
Reinvigorate your crowning glory with these quality hair tonics
From stronger roots to reduced sebum production, these hair tonics for hair growth will certainly help you recover your lush locks! For more on hair care, check out the best hair serums and best shampoos for hair loss to regain control of your mane.  Otherwise, it's important to always stay on top of your game with the best men's perfumes and best women's perfumes that help you stay fresh all-day. 
This article was updated on 3 October 2022. Additional research done by Caryn Tan.