The new normal has brought about many changes in all our lives with one of the biggest changes being virtual everything — from meetings, lessons to even weddings. But if you are expecting a newborn, then you know a human touch cannot be replaced. With strict entry restrictions, hiring a foreign confinement nanny in Singapore can be extra challenging during this period. That's not to say it's impossible, though!
If you're pregnant and want to explore hiring a nanny (daytime ones included), we've done the homework on some of the best confinement nanny services in Singapore. Many agencies are also offering day time confinement nanny services as an alternative for stay-in nannies who are seeing a surge in demand during this time. But first things first, do you need a confinement nanny? What do they do and most importantly why are they so expensive?
Why you'll need a confinement nanny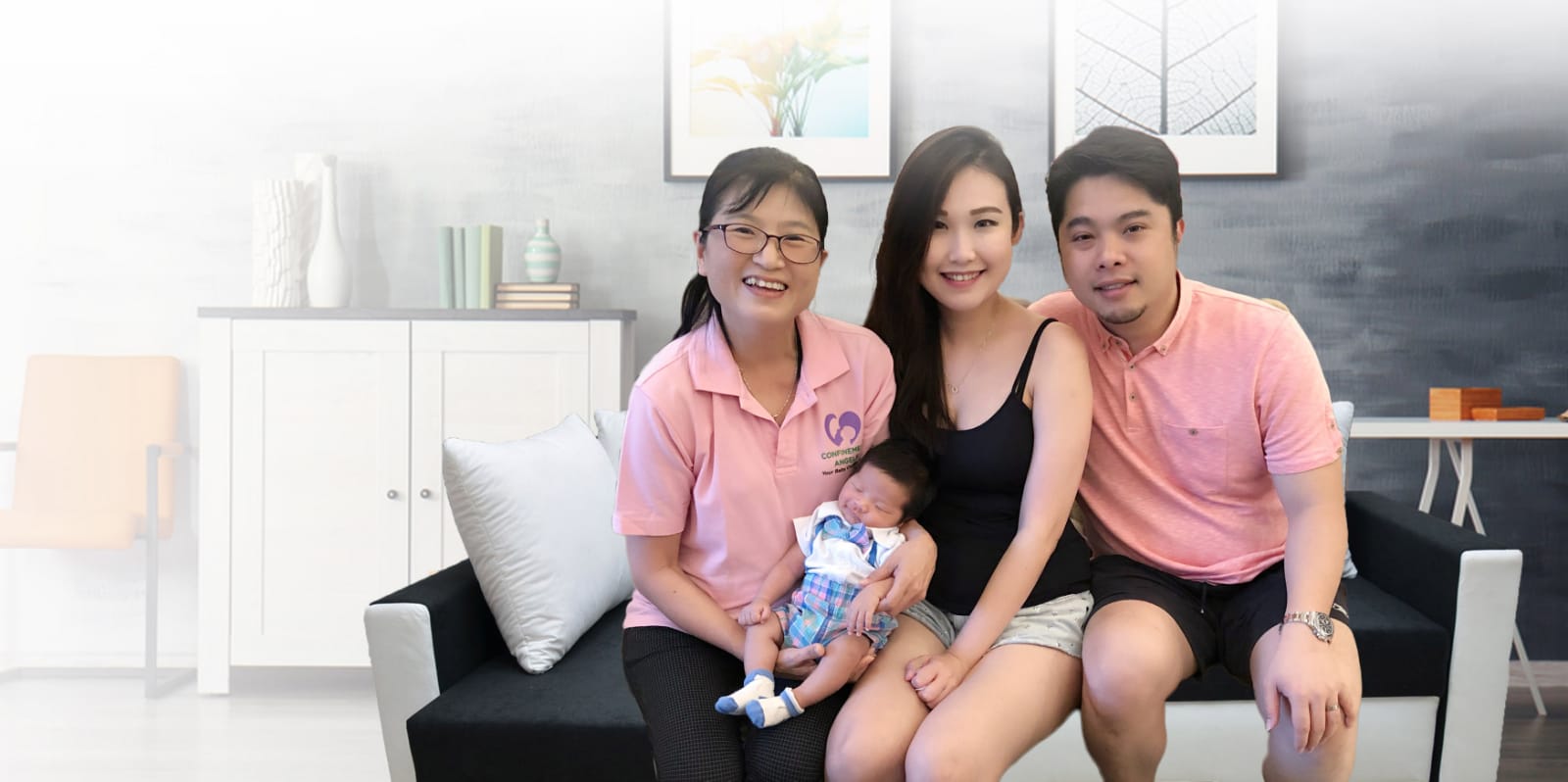 Let's be honest, you'll definitely require plenty of support and help in the first month after delivery. If you're a first-time mummy, chances are, you've heard about confinement nanny services in Singapore. In a nutshell, confinement nannies are hired to guide new mothers in taking care and nursing newborns. They also take care of mummies too1 These nannies are armed with time treasured knowledge of cooking nutritious foods and have years of experience in handling a child. Most confinement nannies can also stay in your home during the confinement period and some even do basic cleaning of the house.
Couples choose to hire a stay-in confinement nanny for the recommended 28 days although you can hire them for a shorter period or on a part-time basis. Full-time, stay-in nannies will obviously cost more. Coupled with that, since many of the nannies are Malaysians, you'd have to factor in a levy charge and application for a work permit.
*The rates included are for full-time, stay-in/stay-out confinement nannies for 28 days. Be sure to enquire with the agencies if you require more information.
*[2020 Update]: Employers looking to hire foreign nannies must be willing to pay for and adhere to these precautionary measures for confinement nannies. These costs are excluded from the costs we have provided below (unless otherwise stated). Do also note that work permit application fees may also have to be incurred.
Best confinement nanny services in Singapore
1. Caregiver Asia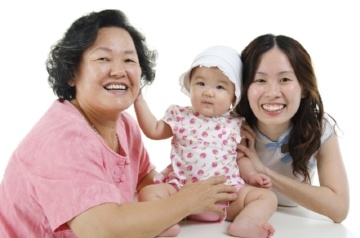 Caregiver Asia has over 150 confinement nannies with four years of experience on average. Your nanny will cook three confinement meals a day, assist you in breastfeeding and prepare a special confinement bath for you among other duties. If you prefer a nanny fluent in Mandarin or one who can cook Muslim confinement meals, you can find one at this confinement nanny agency in Singapore.
Caregiver Asia doesn't just stop at providing confinement nanny services but also has caregivers who babysit for newborns, toddlers, care for children with special needs and those who conduct physiotherapy and back pain therapies. If you're having difficulty finding availability for full time confinement nannies during this period, the babysitter option might be a good substitute!
Stay-in rates: From $3,000
Babysitter rates/hour: $20 (maximum 12 hours)
2. Confinement Angels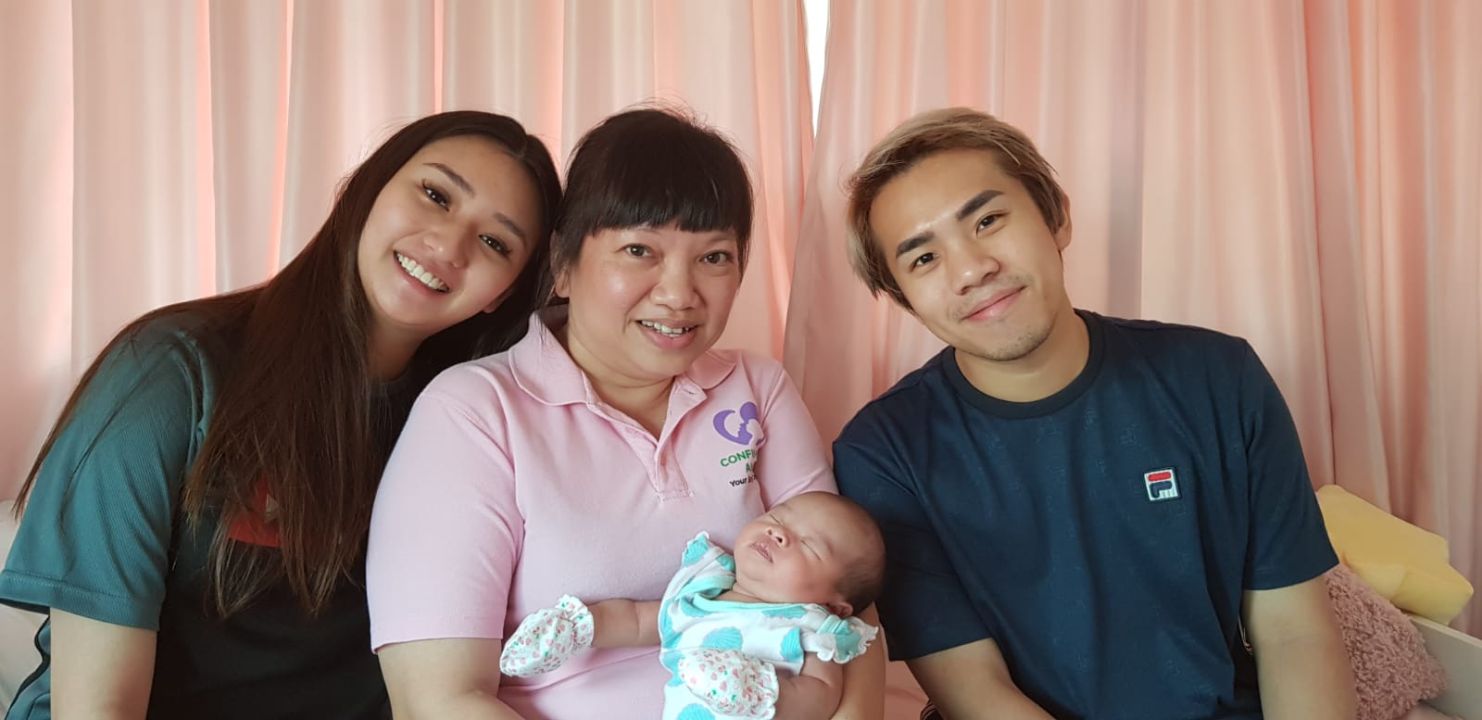 Confinement nannies or angels — there isn't much difference between them right? Apart from cooking meals and providing round the clock support to your baby, the nanny will also prepare and brew special herbal tonics and red dates tea for the mummy. As of recently, they have been employed by local influencers, JianHao and Debbie who left raving reviews for their nanny (check out Debbie's confinement journey in the video below).
All nannies in Confinement Angels have undergone training from WINGS – KKH Confinement Nanny Training where they were equipped with both theory and hands-on practical knowledge before getting certified. You'll be comforted knowing that your confinement nannies are indeed one of the best!
Stay-in rates: From $3,180
3. ConfinementNanny.com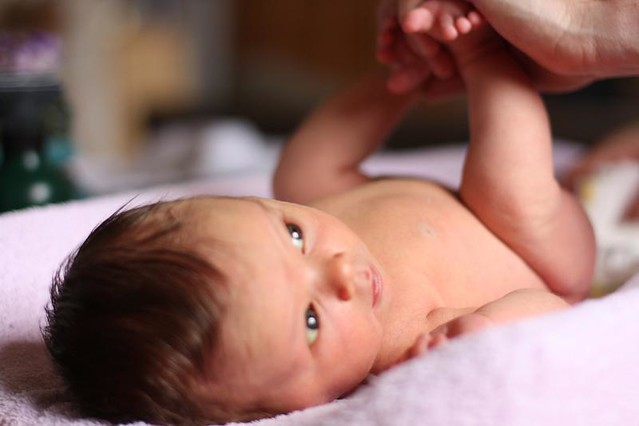 It can be tough to find professional and dedicated confinement nannies in Singapore to care for your child like their own. Nannies at Confinement Nanny.com are patient and knowledgeable to take care of you and your child. Her duties include providing 24-hour general baby care to preparing confinement meals for mummy and doing basic housework. If you don't have a helper, the confinement auntie can also cook for daddy!
Not too keen on having a live-in confinement nanny? You can request for a daytime confinement nanny from this confinement agency in Singapore. They'll be home with you from 9am – 6pm and their duties range from providing general babycare to doing confinement cooking for mummy and doing marketing if required.
Stay-in / Stay-out Rates: From $3,180
4. NannySOS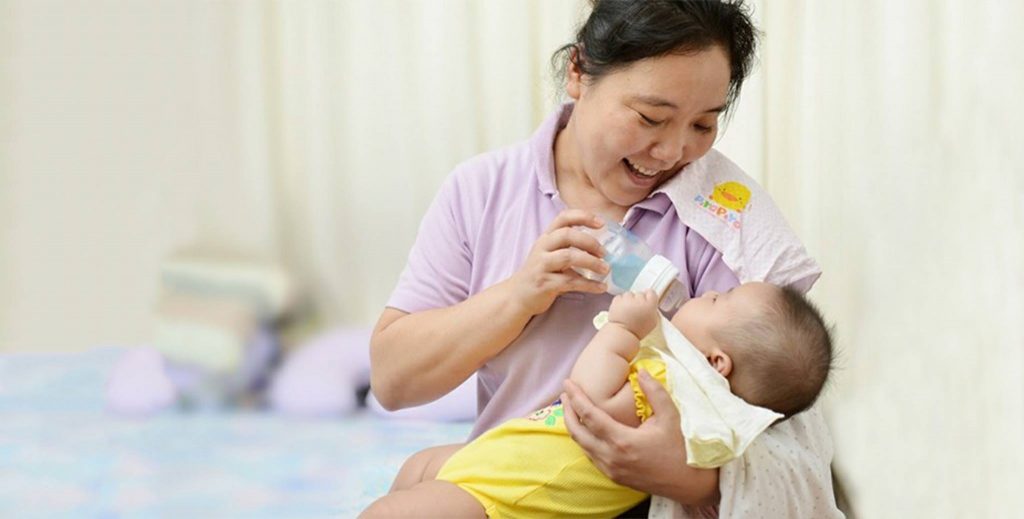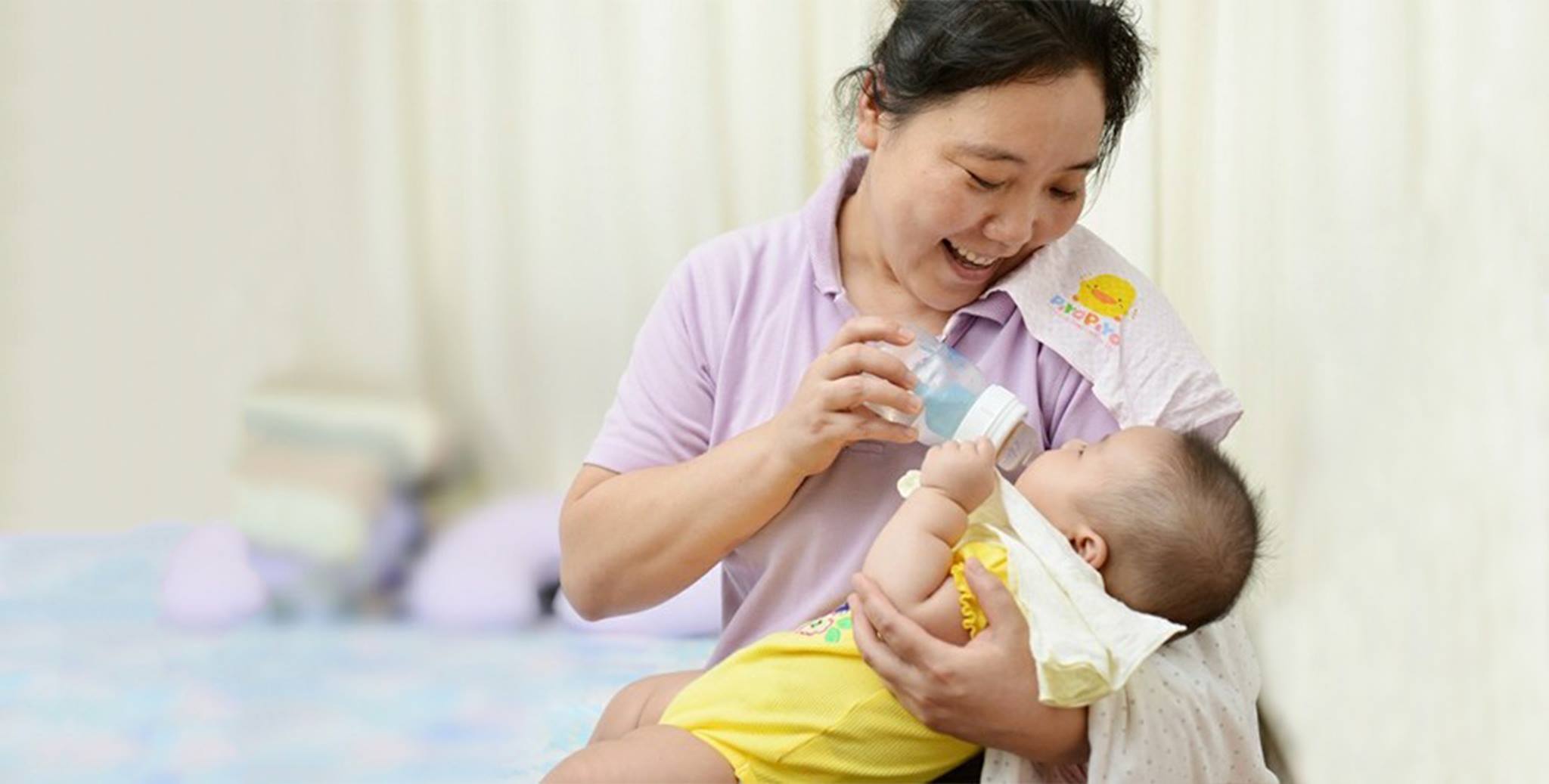 Find both English and Chinese speaking nannies from Singapore and Malaysia at NannySOS. Their team of more than 100 nannies have at least three years of experience and are professionally equipped to care for your child. You can also request for a daytime confinement nanny from this agency in Singapore. She will take care of mother and baby during the day, do the laundry and cook confinement food too but just won't stay the night. (Rates for daytime confinement nanny ranges between $2,500 – $3,500 with rental and daily transportation costs factored in).
But what we really like about NannySOS is their drool-worthy confinement food menu. Keep your body warm with dishes like Sheng Hua soup and Ginger Steamed Threadfin. Auntie will also brew longan red date tea. If you're not keen on hiring a nanny, you can also sign up for their confinement home meal delivery services instead!
Stay-in rates: $2,980 Nett
Stay-out rates: Between $2,500-$3,500
Reach out to NannySOS for more information on their services
5. Star Confinement Nanny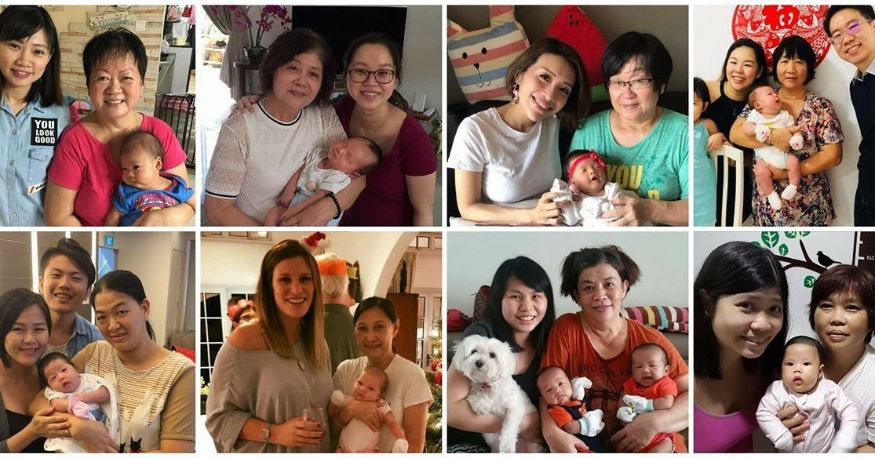 Established in 2013, Star Confinement Nanny has nannies who're comfortable with both traditional and modern confinement practices. The agency boasts a large number of experienced nannies — many of whom have five to seven years of experience, with the oldest nanny being 62!
If you're a first time mother, you'll be carefully guided on how to care for your newborn including guiding you on breastfeeding and establishing a sleeping schedule for your little one. They'll also be there to provide a listening ear through postpartum blues. Worried that your nanny won't be anything like you expected? Like most confinement nanny services in Singapore, Star Confinement offers replacement nannies so you don't have to fret if things don't work out.
Stay-in rates: From $3,300
6. PEM Confinement Nanny Agency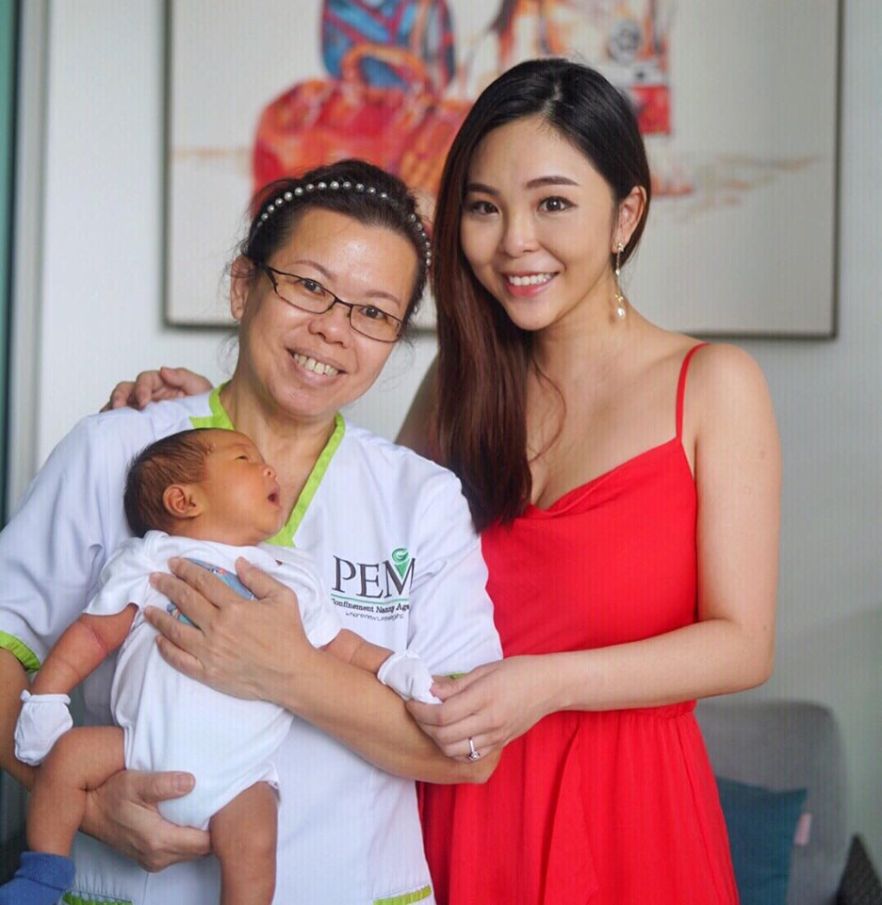 As the largest confinement nanny agency in Singapore with over 400 nannies and having served over 15,000 mummies and babies, you'd be hard pressed to not find a nanny suitable for you here. All nannies are trained in-house where they undergo classes on breastfeeding, practising good hygiene and confinement diet planning.
If you're a mum-to-be who prefers not to ascribe to some traditions like keeping your hair unwashed, then simply put in a request for a modern nanny. You will still be able to wash your hair albeit with a herbal bath! Although pro-breastfeeding, nannies from this confinement agency in Singapore understand that latching may not be for everyone. If you're hesitant about hiring a nanny for fear of traditional practices, we're sure you'll find one who can come to a middle ground with you from this agency.
This is another confinement nanny service in Singapore with celebrity clients. Watch the video below on how celebrity couple Vernon A and Jayne Tham became more confident parents after the confinement period.
https://www.facebook.com/126610607427566/videos/454613508738049/
Stay-in rates: From $3,150
7. JIA Employment Service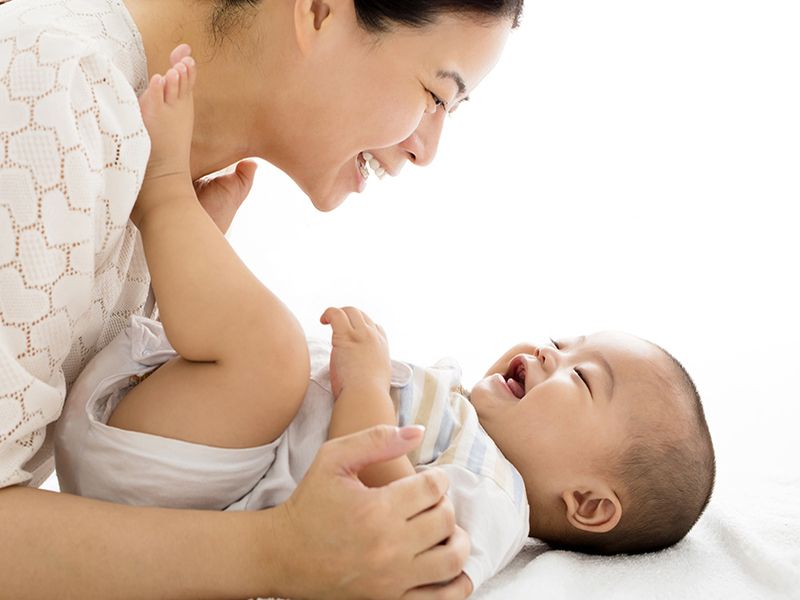 Having been in the industry for over 25 years, JIA Employment Services pegs itself as a reliable and reputable confinement nanny agency in Singapore. The nannies go through a stringent screening in baby care, cooking, confinement food knowledge and hygiene habits. You can also invite the nanny into your home prior to making a booking to gauge if she's the right fit for you and your family.
Once you've delivered, the nanny will be with you every step of the way from providing 24-hour baby care to doing laundry and cooking for you and your family too if needed. This will give you ample time to rest, recover and bond with the little one.
Stay-in rates: From $3,300-$3,500
8. Super Nanny Services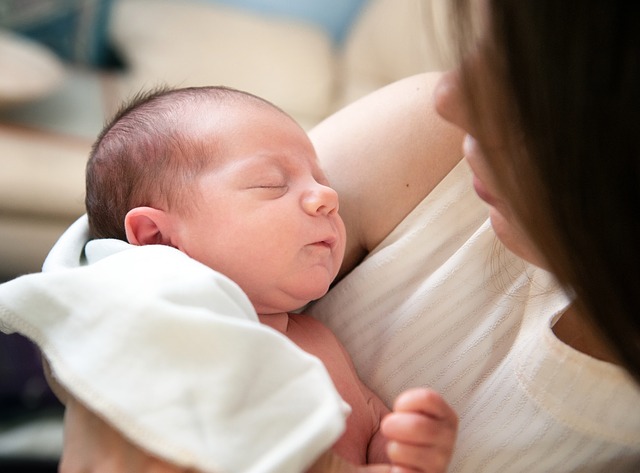 Think you might have a few requirements surrounding diet, language and other special requests — like herbal baths perhaps? Super Nanny Services can arrange that for you! Apart from all the regular duties conducted by a confinement nanny in Singapore, Super Nanny brings a personal touch to the job so that you have a 'friend' to guide you through the trying weeks of postpartum.
Choose from other available services like their post or prenatal massage and lactation consultation.
Stay-in rates: From $3,000 (includes SHN costs, work permit costs and one lactation consultation)
9. Thomson Medical Confinement Nanny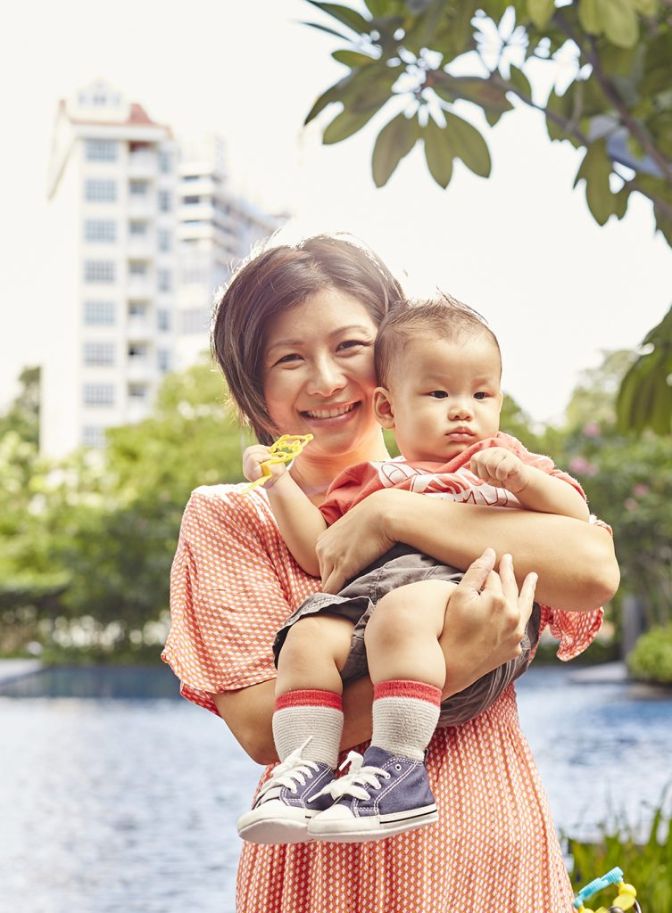 If you feel more comfortable hiring a confinement nanny from a hospital in Singapore then you're in luck. Nannies from Thomson Confinement Nanny Services are trained in handling newborns and cooking well-balanced and nutritious confinement meals. They are committed, caring and ready to share their expertise to take care of mummy and baby.
Choose from their 14-day or 28-day packages with an option to have a day time nanny and a night duty nanny who'll stay from 9pm – 8pm (from $3,400). If you and hubby are planning for a romantic dinner and want a nanny on an ad-hoc basis, you're in luck. Thomson Medical offers that service too. Otherwise, order from their confinement meal delivery menu…which looks delicious by the way.
Stay-in rates: From $3,905
Stay-out rates: From $3,103
10. Gladys Care 1987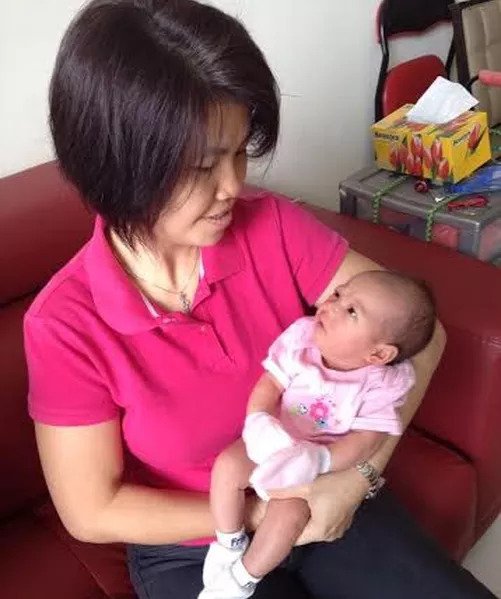 The nannies from Gladys Care 1987 will pamper and soothe your body and soul back to health. Apart from the daily duties, also expect TCM lactation massages to stimulate milk production. You can also request for a Javanese post-natal massage and an anti-colic massage for your little bub. This confinement nanny service in Singapore is run by the second generation and is dedicated to serving new mothers with a smooth postpartum journey.
Stay-in rates: From $3,000
Already have a confinement nanny in mind?
Remember to book by your second trimester so you can get the nanny of your choice. The last thing you want is to have someone you don't get along with, living in your home, during one of the most important phases of your life.
If you're receiving help from family, relieve their burden and order healthy tingkat delivery options for everyone including confinement meals for yourself too! Meanwhile, check off essential newborn baby items against this ultimate newborn checklist or read this guide to choosing the best nursing bras for a convenient and comfortable pumping experience.