Bushy tail, long whiskers and mesmerising eyes — what's not to like about cats? If you know someone who adores cats as much as we do, these paw-some gift ideas in Singapore will undoubtedly be purr-fect for them (or yourself, we won't tell)! From feline-themed makeup to cat-designed home decor, check out our list of adorable gifts for cat lovers!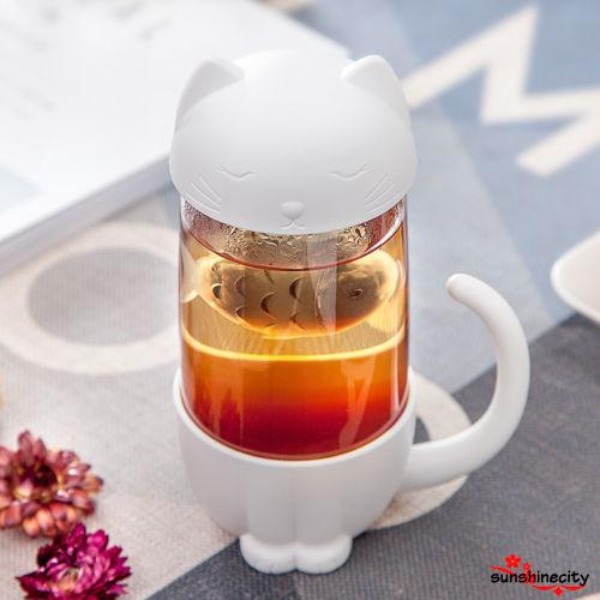 Surprise your favourite cat lover colleague with a cat tea strainer glass bottle (available on sunshinecity) for an instant pick-me-up! Every aspect of this tea strainer bottle is carefully thought out — the cat tail doubles as a cup handle while the cat head acts as the bottle lid. There's even a fish-shaped tea strainer attached to the lid to complete the cat-themed teaware! It's truly every cat lover's cup of tea (pun intended)!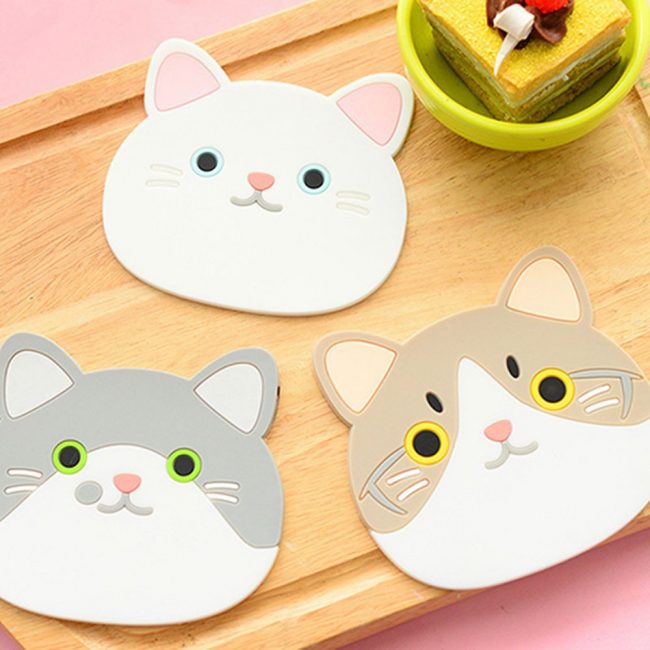 Complement your sakura cat paw mug with these chubby cat coasters (available on superain.sg)! Whether you pick the grumpy cat or the beaming cat coaster, these irresistible cat-themed gifts are bound to brighten up anyone's day! They make purr-ty house warming gifts or party favours too!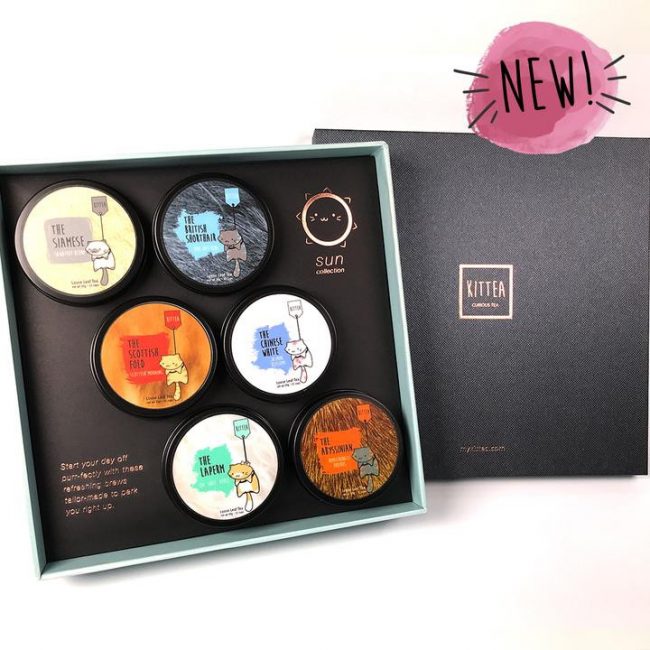 Kittea is a local tea brand that creates unique blends of tea inspired by different cat breeds — think ragdoll, sphynx and even the magical kitticorn (cat in a unicorn costume)! If these tea sachets don't make the best gifts for cat lovers, we don't know what else will! Pick your favourite Kittea loose leaf tea flavours such as the Scottish Fold – Scottish Morning Tea Tin (available on Kittea) and sip your afternoon away with a fellow cat lover!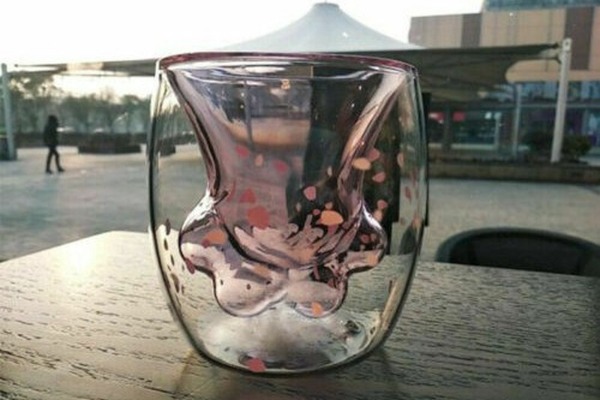 Why use an ordinary cup when you can sip on this exquisite sakura cat paw mug (available on welcomebaby.sg)! This double-glassed sakura cat paw mug is inspired by Starbuck's Cat Paw Cup cherry blossom series which received a tremendous response during its launch time in China. Exuding lively spring vibes, this will definitely be one of the most memorable gifts for cat lovers!
For the cat-tivating makeup guru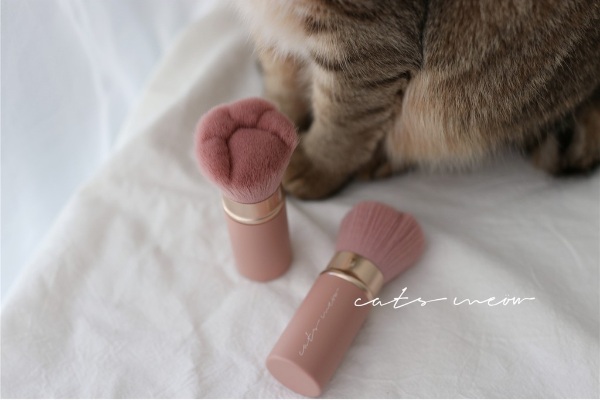 This fluffy cat paw makeup brush is a must-have in every cat lover's makeup collection! The Cats Meow retractable cat paw brush (available on【Cats Meöw】Makeup Brushes) is one of the best gifts for cat lovers in terms of design and quality. Made with soft bristles, the brush is perfect for buffing foundation and blending any cream products seamlessly! Don't forget to check out other cat-inspired products from Cats Meow, a Taiwanese makeup brush brand!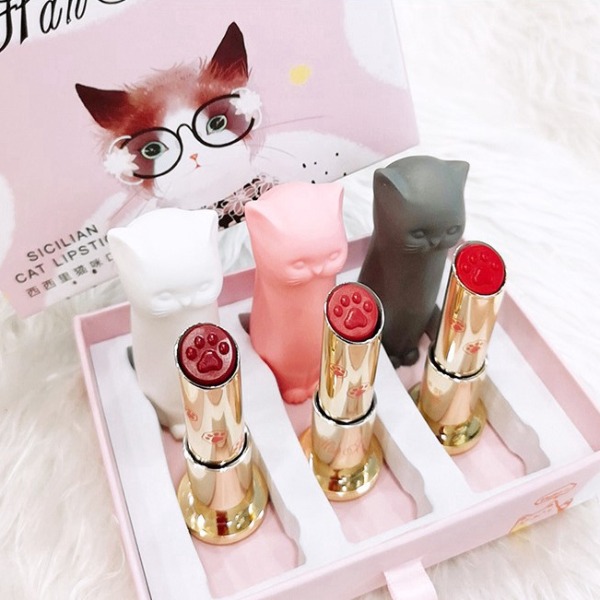 Feline-inspired makeup is a blessing for all cat lovers! This cat paw lipstick set (available on Mia Beauty) features pink, grey and white cat-designed lipstick packaging with an adorable cat paw embossed on each lipstick bullet! This lipstick set is undoubtedly one of the best gifts for cat lovers with three beautiful shades to create different looks!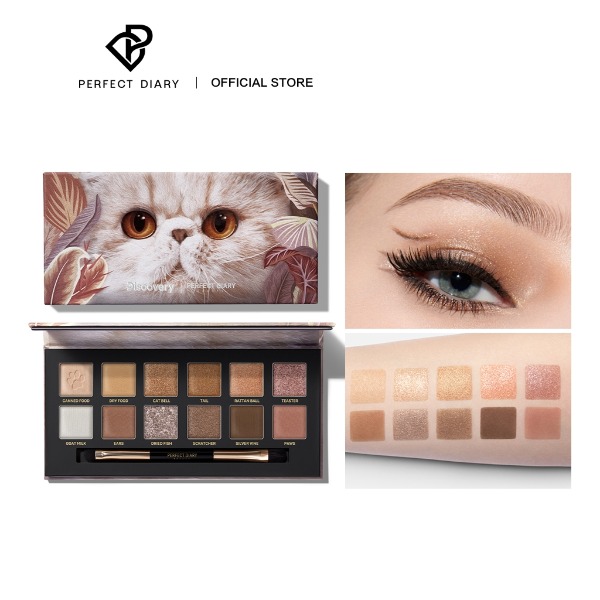 Love a good cat-eye eyeshadow makeup look? The Perfect Diary 09 Cat Explorer Eyeshadow Palette (available on Perfect Diary Official Shop) is all you need to create a neutral-toned smokey cat-eye that's wearable even in the office! With 12 earthy tones and adorable cat-inspired shade names such as 'Scratcher' and 'Rattan Ball', this is THE palette for any cat lover!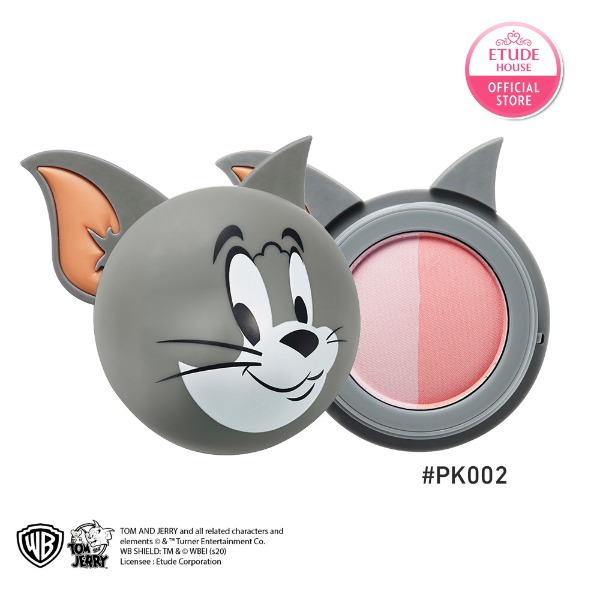 Tom and Jerry is probably one of the most nostalgic cartoons for cat lovers. Now, you can bring home a Tom and Jerry inspired blusher to remind yourself of the endless laughter the pair brought to you! We especially love the Etude House lucky together two-tone cheek dome (available on ETUDE Official Store) in PK002 which features two wearable pink shades for any occasion.
For the homebody cat lover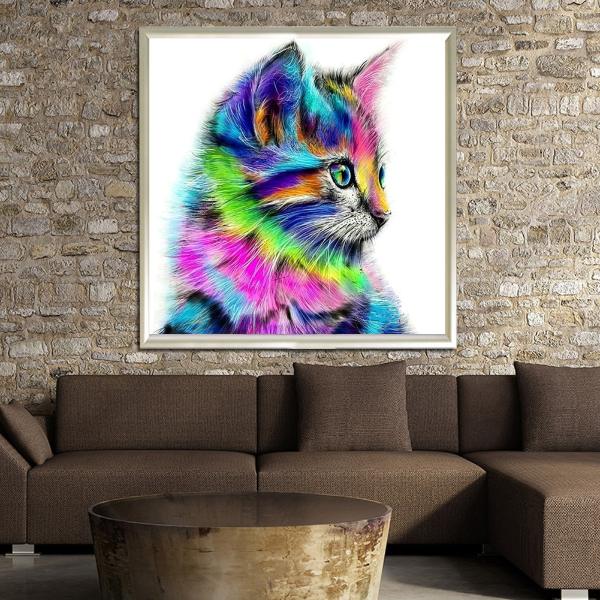 Finding gifts for cat lovers who love to stay home? This sparkly cat diamond painting (available on truman.sg) is the best piece of wall art to be displayed in their homes! Diamond painting is becoming a popular new hobby thanks to its easy-to-follow instructions and attractive end result. If your cat lover friend is not a DIY person, then go the extra mile and present them with a completed masterpiece instead!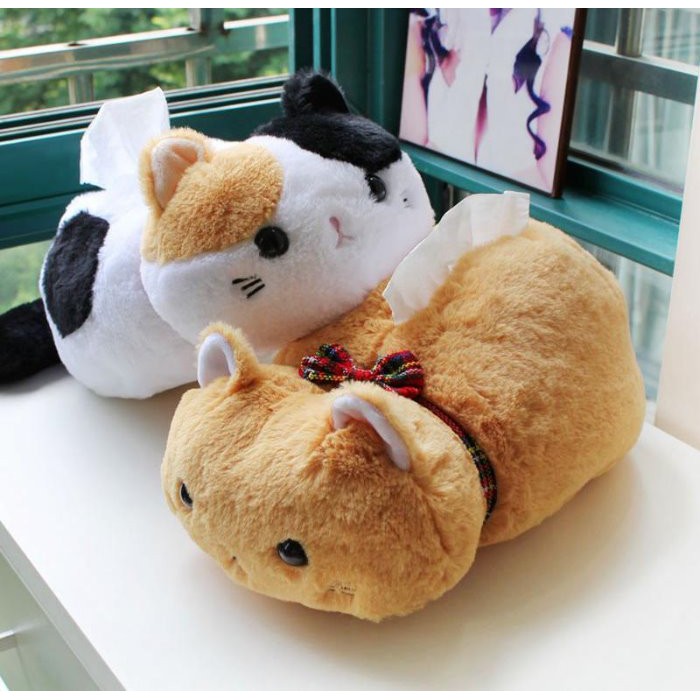 Cat tissue box holders make for the perfect housewarming gift ideas in Singapore! These unique gifts for cat lovers are not only functional but also double up as a statement home decor piece to brighten up their space. This cute plush cat tissue box (available on OFAT Official) comes in 5 different variations for you to choose from and is bound to delight any cat fanatic!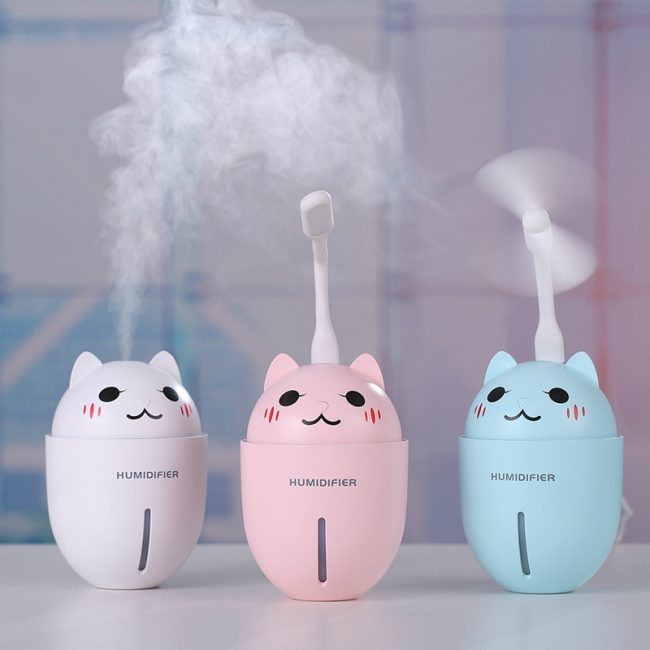 Turning on the aircon for long hours can be drying for the eyes and skin. One of the most suitable cat-themed gifts for cat lovers is an ultrasonic cat-shaped humidifier (available on beautymart123.sg)! This cute compact device packs a punch, with two spray modes, additional night light as well as fan attachments. Your fellow cat lover will definitely appreciate its multi-functionality!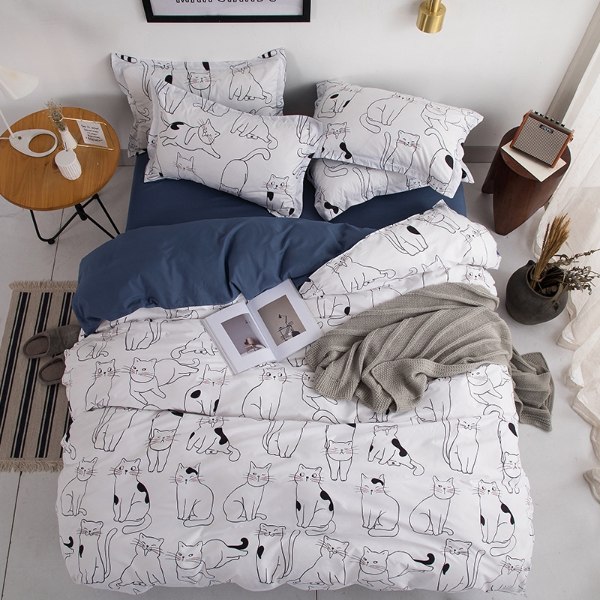 Curl up and take a cat nap on the Lovely cat 4-in-1 cotton bedding set (available on golddream.sg)! Decked in adorable monochromatic cat patterns and made from ultra-soft high-quality cotton material, this bedding set is undoubtedly fit for the meow-jesty! We dare say it'll be one of the best cat-themed gifts especially for cat lovers who're new homeowners!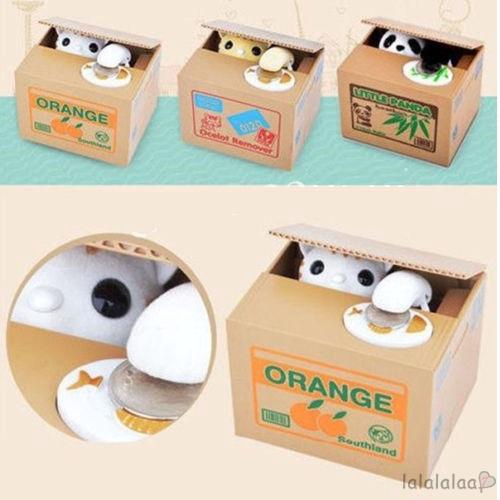 Looking for a fun way to save your loose change? Why not get the Automatic Cat Piggy Bank (available on Hello Bellod)! It might even help you get closer to your saving goal and is definitely a good gift for your friend that has a jar of coins at their desk or at home.
For the fashionista with a cat-titude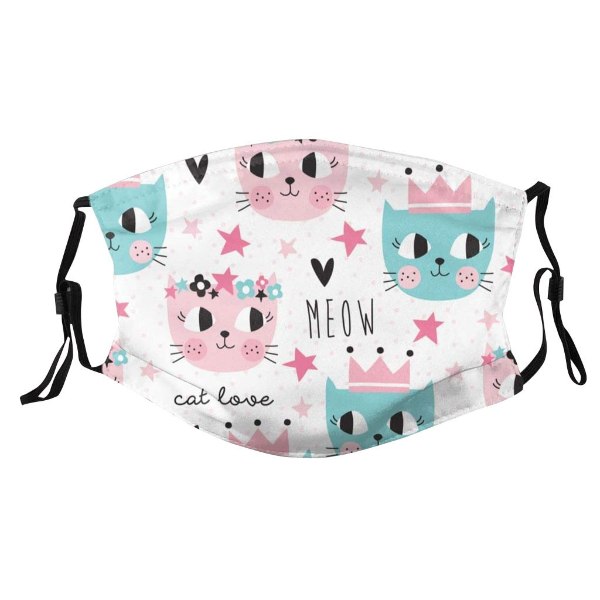 Since masks have become a staple in our everyday lives, why not take this chance to show off your love for Mr Whiskers by wearing a cat print reusable face mask (available on polercle.sg)? This cat-tractive face mask is designed with five layers of filter and even boasts a filter slot for extra protection. The ear straps are also adjustable to fit both adults and kids! It'll make a thoughtful cat-themed gift for your loved ones during this period.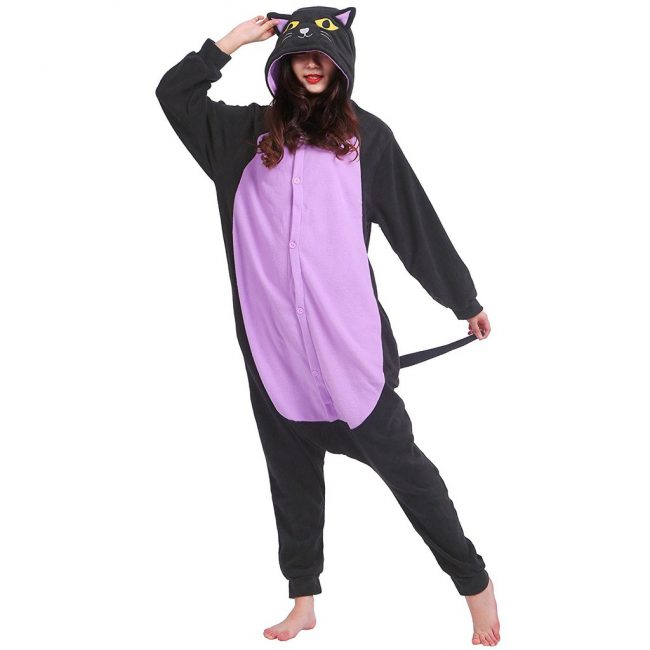 Out of all the cat-themed gifts listed, this spooky cat onesie (available on PATRIZIA) is a must-have for cat fanatics attending a Halloween or slumber party! Made of high-quality fleece material, this onesie is not only bewitching but also comfortable to snuggle up in on lazy weekends. It comes in four different sizes and is one of the most unique gift ideas in Singapore for both guys and girls!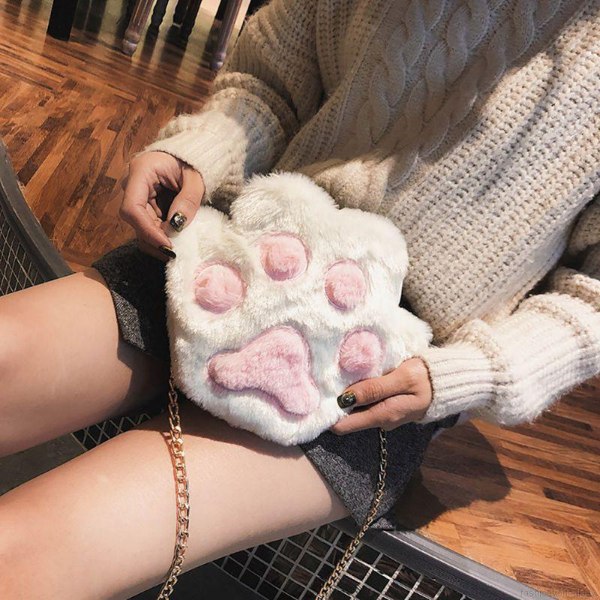 Never go out of style with this furry cat paw sling bag (available on fashionyounglady). It's spacious enough to hold your phone, makeup, wallet and cardholder with ease! Plus, the cute yet simplistic design makes it the perfect gift for cat lovers of all ages. What's more, this cat paw sling bag comes in three endearing shades to complement different outfits (and moods)!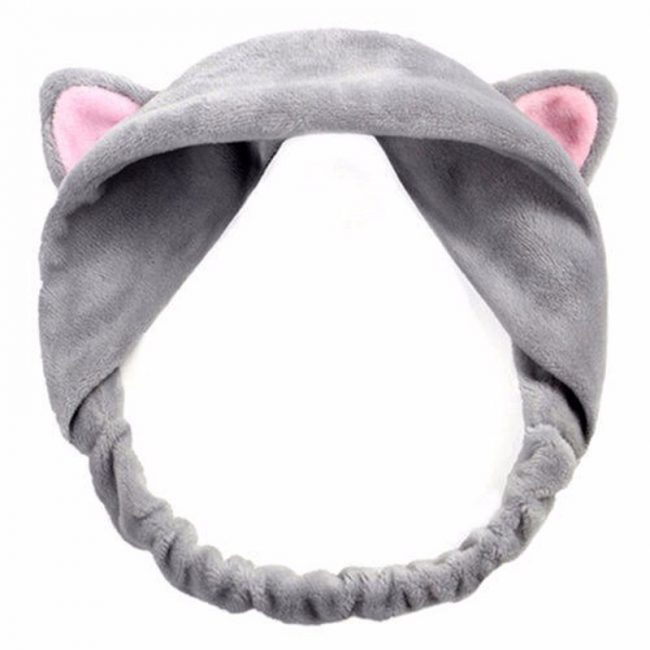 Not all fashionistas can pull off this look, but a cat-loving trendsetter sure can! This adorable cat ears headband (available on fashionyounglady) comes in seven attractive colours to match any outfit. Made with soft and stretchable fabric, it can fit all head sizes comfortably. The endearing cat ears are bound to turn heads wherever you go! It's definitely one of the best gifts for cat lovers who aren't afraid to strut around with a cat-titude!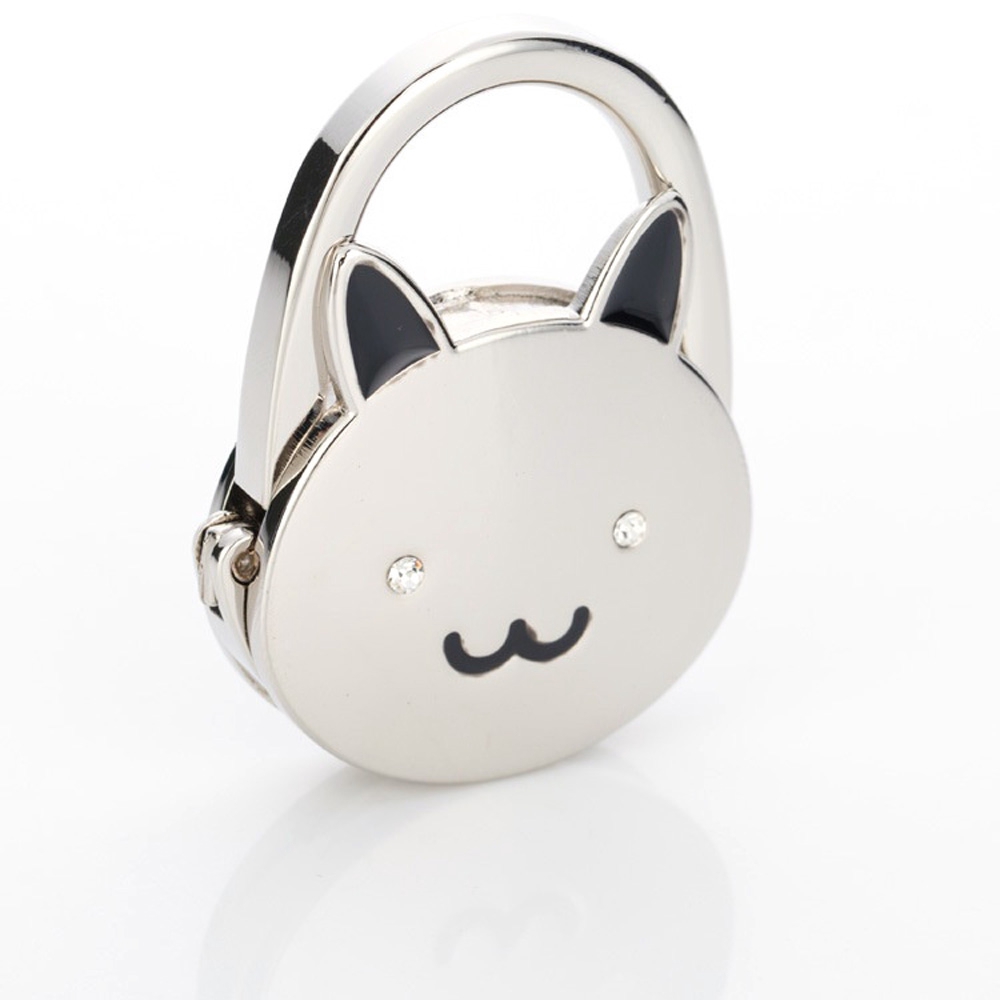 Bag hooks are quintessential when travelling out and about! This foldable cat shaped metal bag hook (available on instore.sg)is a lifesaver when you don't want to put your bag on the floor or there's no space anywhere to hang our bag. Thanks to the anti-slip mechanism, your bag will be safe by your side. Plus, it doubles up as a cute keychain for your bag when on the go and is definitely a perfect gift for your fashionista friend!
For the lover of cat memes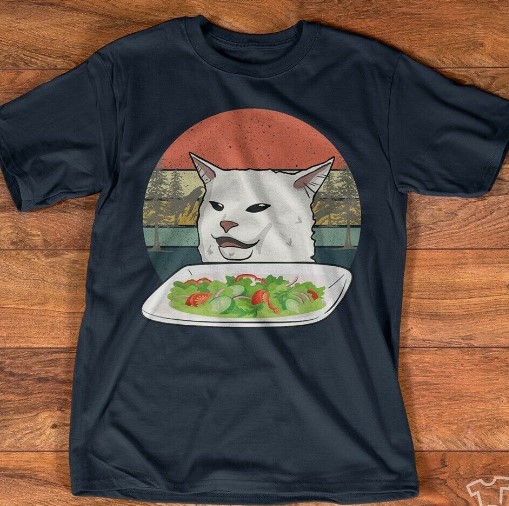 If you have a friend that is constantly sharing Memes on their social media pages, this Cat Meme T-Shirt (available on cottontshirt.sg) is the perfect gift for them. What better way to show off their love for Memes by parading around town with it on their shirt!
For the little ailurophile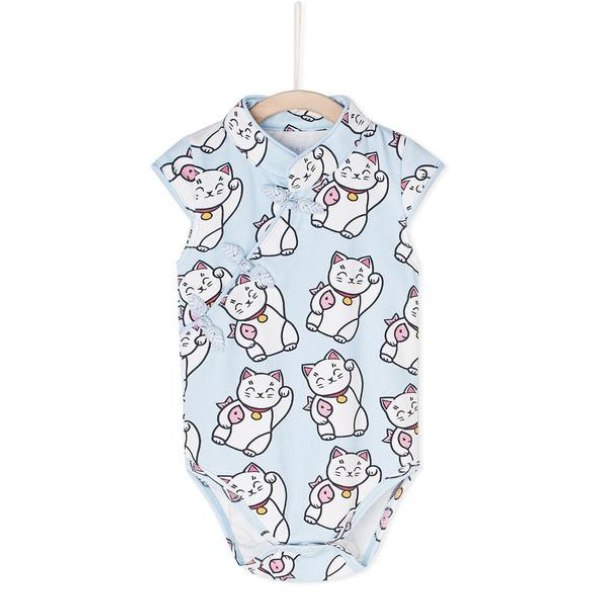 Can't think of any baby shower gift ideas? Why not get the little one a KIDSCRAFTER baby fortune cat romper (available on KIDSCRAFTER Official Store) to kickstart his or her love for cats! This is one of the best gift ideas in Singapore that will delight both toddler and cat-loving parents. Additionally, the sweet pastel blue shade and intricate pankou (traditional cheongsam knot buttons) make this a unique unisex outfit for the young fashionista! This baby romper comes in three sizes to ensure the best fit for the little one.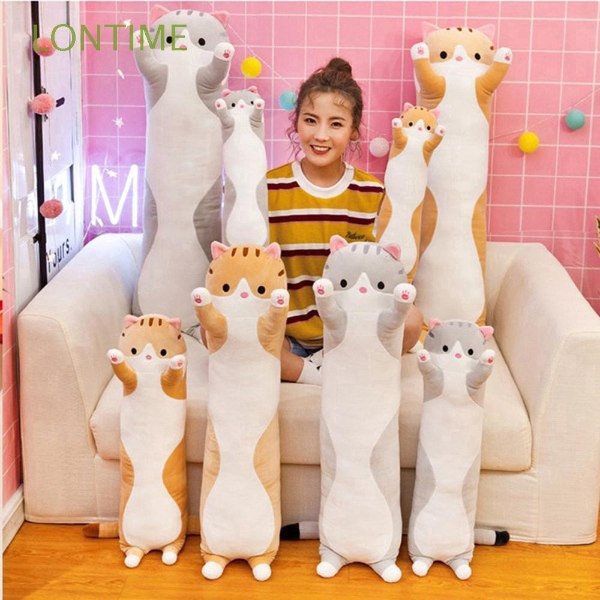 Who can resist the charm of these cuddly long cat bolsters (available on lontime.sg)? With an elongated tummy and cute little paws, these long cat bolsters make the perfect cuddle buddies for your kids! The long cat bolsters come in different lengths, including 50cm, 70cm and 90cm, perfect even for adults. Surprise your kids with their new furry friends today!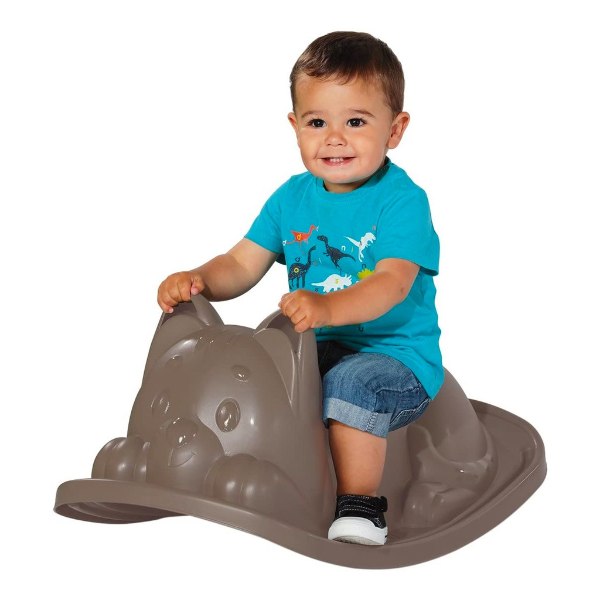 Brainstorming for fun indoor activities to do with your kids? Don't fret, we've got the purr-fect solution for you — the Smoby cat rocker (available on Smoby Official Store)! If the spring rider is your child's favourite equipment at the outdoor playground, then he or she will be stoked to have the Smoby cat rocker at home. The cat rocker features gripping holes in the cat's ears while its ergonomically-designed seat will keep your child safe as he or she rocks back and forth. Parents absolutely love how fuss-free this equipment is as there's absolutely no assembly required, making it a great gift for our youngest cat lovers!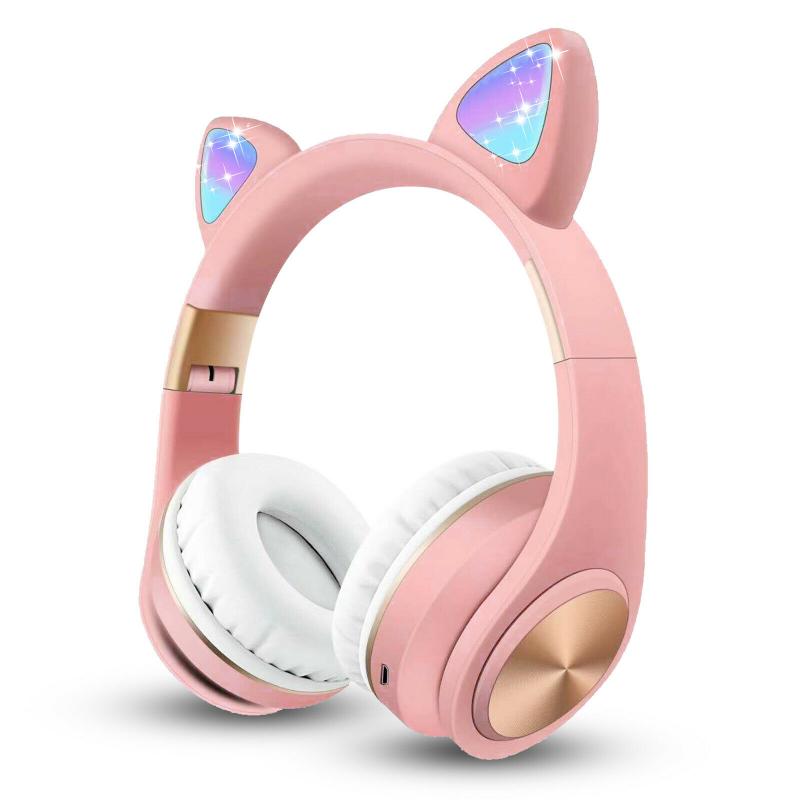 With online lessons now being the trend for kids, invest in the Wireless Cute Cat Headset (available on 3C Store@)! Compatible with any Bluetooth enabled device, the headphones come with different colours LED lights that flashes and is customisable according to your preferences. With an ergonomic design that comes with cushion earmuffs and an adjustable headband, it is definitely a great upgrade from your usual earphones. Plus, it comes with a built-in microphone so you don't have to worry about sounding too soft while on Zoom.
Purr-obably the best gifts for cat lovers
Get your paws on these adorable gifts for cat lovers and delight your friends and family! For more furry fun, head on down to these pet-friendly cafes in Singapore where you can spend some quality time with your cat pals! Meanwhile, if you're a proud cat owner, don't forget to incorporate some pet-friendly home decor ideas in your home so Mr Whiskers don't feel left out in all these fun giftings!