Throat feeling parched from our tropical weather? Nothing quite matches the feeling of sipping on an ice cold beverage during a hot afternoon! Mini fridges in Singapore are ideal appliances to help you beat the heat. This is especially true if you're strapped for space and can't fit a full-scale refrigerator. Whether you're planning to have a mini fridge for your dorm room or a backup bar fridge with freezer for your kitchen, we have you covered with these best mini fridges in Singapore!
Best mini fridges in Singapore to chill out with
1. Midea Mini Bar Fridge – 44L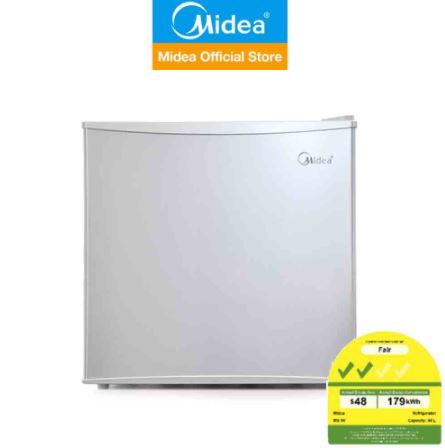 Looking for a mini fridge that occupies minimal floor space? Midea's mini bar fridge (available on Midea SG Official Store) has you covered! Despite its deceptively small 44L capacity, the MS-50 offers everything you'll need from a full-sized refrigerator at a fraction of its size and cost. This Midea fridge has multiple compartments designed to store your  groceries for the week! From holding two litre bottles at the door rack to keeping your frozen desserts chilled at -24-degree Celsius, you'll be hard pressed to find a more compact yet efficient mini fridge in Singapore. 
2. Powerpac 2 Door Mini Bar Fridge – 71L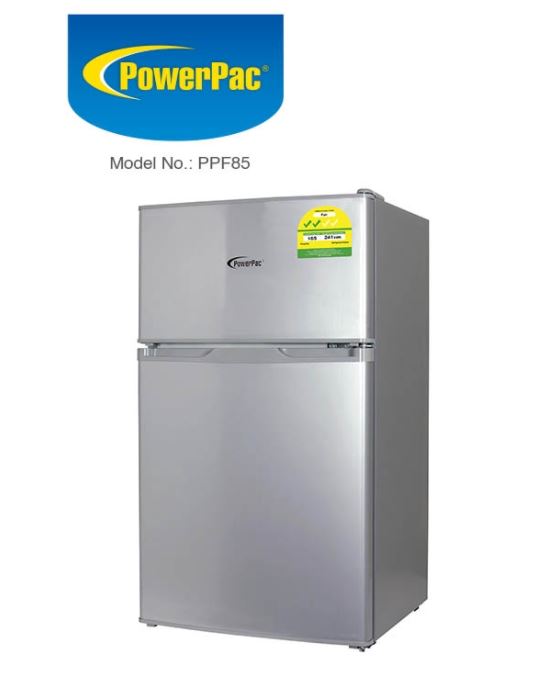 Prefer your mini fridges in Singapore to have a more familiar structure like your average refrigerator? The compact Powerpac 2-door mini bar fridge (available on Powerpac Official Store) will be perfect for any kitchen as it includes separate compartments for optimal temperature regulation. Thus this Powerpac fridge is great for temperature-sensitive contents! This bar fridge also comes with a freezer and a tight door seal design that guarantees maximum freshness for all perishables.
3. EuropAce Bar Fridge – 50L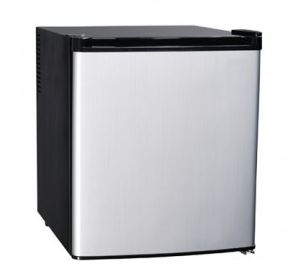 Do mini fridges keep food cold and fresh enough? This is a question that's often on people's minds when deciding on getting a mini fridge. Allay your fears with  EuropAce's bar fridge (available on Europace Official Store). With its dual cooling modules, air circulation is improved and humidity levels are maintained, keeping temperature-sensitive contents from going bad! This makes the mini bar fridge perfect for drinks, candy and even medication.
4. Electrolux Inverter Bar Fridge – 85L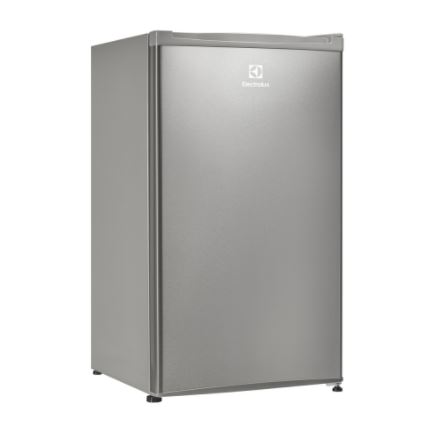 You don't have to sell yourself short on refrigeration features when considering the best mini fridges in Singapore — case in point being the bestseller Electrolux fridges. The Electrolux Inverter bar fridge (available on Electrolux Official Store) comes with additions like seven levels of manual temperature controls, a fresh crisper drawer for fruits and vegetables and an interior lamp for added visibility! 
5. Tecno Retro Bar Fridge – 128L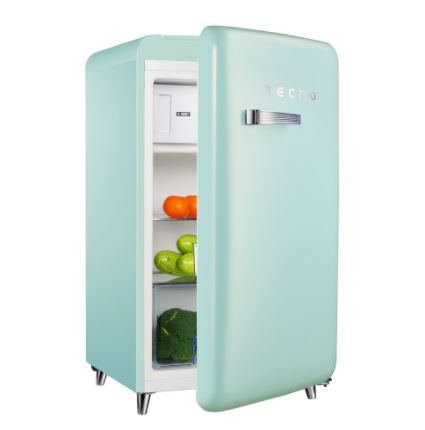 Bar fridges with freezers don't always come in the industrial grey shades. Add a little pizzazz to your home with Tecno's retro bar fridges (available on Tecno Official Store) that come in a myriad of bright colours! From cream to mint, these vibrant appliances will effortlessly blend in thanks to its retro-themed aesthetics. Beyond just looking stylish with its bright hues and chrome legs, Tecno's retro fridges offer plenty of utility too! Standing close to a metre tall with 128 litres of capacity, the designer fridge packs glass shelves so you'll never forget about your expiring produce again!
6. Iceberg Mini Portable Fridge – 30L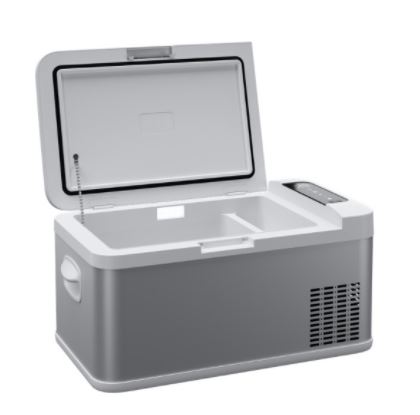 Who says mini fridges in Singapore can't be portable? Although it looks like your average cooler box, Iceberg's mini portable fridge (available on BestarSG) is powered by LG's powerful compressor and offers tonnes of features that'll perfectly accommodate you outdoors! These include being a bar fridge with freezer capabilities to including an LCD status screen for added visibility. There's even an optional battery that can provide up to 12 hours of charge to remotely controlling the fridge's temperature via its dedicated app, we dare say it's the perfect companion for your upcoming camping trip.
7. JVD Minibar Fridge – 40L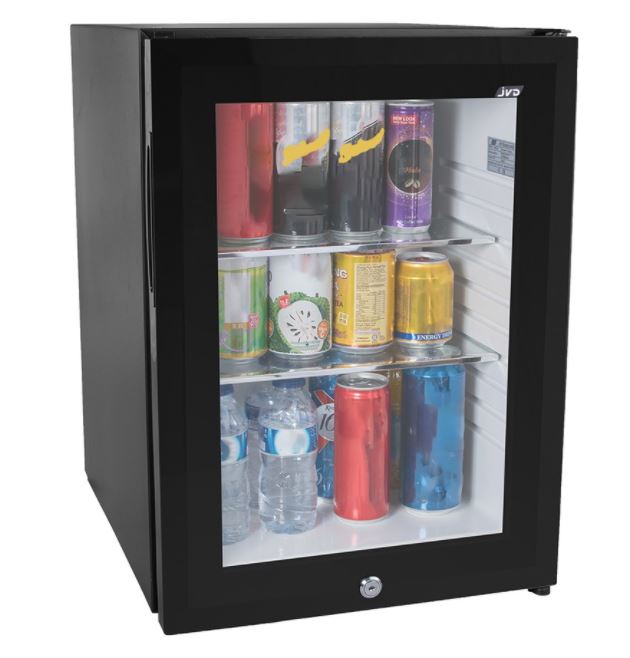 Lay back on your bed, switch on your favourite Netflix Asian drama and pop open a chilled can of your favourite beverage — doesn't that sound havenly? If you're shopping for the best mini fridge in Singapore to store beverages only, then the JVD minibar fridge (available on JVD Official Store) is your best bet! This  French manufactured minibar fridge stands out from the competition thanks to its 3-ply glass door and ultra silent operation so you won't be disturbed by any whirring fridge noises.
Staying cool and chilling out with these best mini bar fridges
From portable mini bar fridges with freezers to gorgeous retro fridges, you'll never need to worry about lukewarm drinks and food going bad again with these quality mini fridges in Singapore! Keen on making the transition to full home automation? Get a head start with these necessary kitchen equipment for new homes! Additionally, if the heat is getting to you, combine our mini fridges with these best air coolers to overcome any heat wave.