Every year, parents in Singapore send their kids for enrichment classes so they can pick up some essential life skills. These skills are key to surviving the urban jungle in adulthood. From résumés to conversation starters, enrichment classes equip your child with a unique skill set they can build upon in their growing years.
But are you tired of the typical music or swimming classes? Want your kid to stand out in their university applications? Then check out some of these unique enrichment classes that will teach your child life skills you won't often think about!
First Aid
A highly underappreciated skill and one that could make your child a hero someday! First Aid skills are a good addition to any set of life skills. And the best part is that you don't have to be an adult to be good at it! Just send your child on a course conducted by the Singapore Emergency Responder Academy (SERA). Their course, 'First Aid For Kids!', teaches kids ages 5 to 12 basic first aid skills – including learning about the first aid kit, first aid management and even how to apply bandages on victims!
But of course, nothing prepares one for emergencies better than role play. SERA has trained instructors who will guide your child through various first aid simulations to understand how to better respond when a crisis occurs. The best part of this course? Your child will be awarded with a Young First Aider Badge, designed by SERA!
Coding
Like it or not, it's now a digital world. Coding is becoming a key life skill and its demand is only going to increase with more companies depending on digital applications. Give your kid a headstart to a fulfilling career in the STEM industry with coding classes for kids! Schools like First Code Academy have classes dedicated to making programming skills accessible to kids as young as 4 years old!
Beginning with their junior coding class 'First Code Junior' (Ages 4 to 5) and 'First Code Tinker' (Ages 6 to 8), your child will learn the basics of coding under trained instructors with the aid of unique teaching materials. The academy uses teaching aids like Cubetto and ScratchJr that are specifically designed to provide an engaging lesson about coding, logical thinking and basic computer science concepts to kids. Plus, students will have the opportunity to create tangible products to take home with them after every lesson – a motivational booster for sure! So if you're looking to raise the next tech guru, here's an avenue for you!
Cooking Class
Give a man a fish and you feed him for a day; teach a man to fish and you feed him for a lifetime. The same goes for cooking as a life skill! Getting kids involved in the kitchen is a great way for them to pick up cooking skills early. Not a cook yourself? No worries! There are a number of kids cooking classes in Singapore that will turn your little chef into the next Gordon Ramsay!
A good place to start would be the kids cooking classes by Palate Sensations, which conduct classes for kids aged 7 and above. But if you want to start your kid early, you have to accompany them as some of the cooking utensils and techniques require adult supervision – a good excuse to bond with your kid too! The class will focus on simple dishes like Japanese Bentos, Western comfort food, healthy snacks and even a few local dishes like Wonton & Char Siew Noodles. Your child will get to take charge of their own cooking and mingle with other aspiring young chefs; a good way to build their confidence and social skills.
Third Language
It never hurts to learn a new language! It's a life skill that can open the door to many opportunities later in life. Think about all the language barriers broken for your child because you gave them the gift of a new language!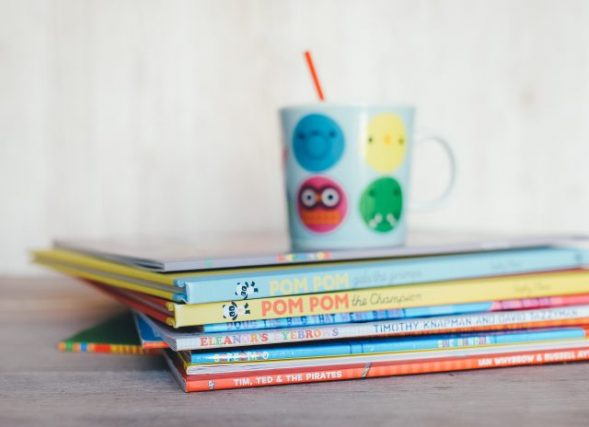 What's more, studies have shown that learning a new language helps to sharpen the cognitive abilities. This is even more so for children as their brains are at a stage where new information can easily shape thought processes.
Some of these cognitive advantages include faster thinking, efficient decision-making and multi-tasking! Who knows? Your child might even like their third language better than the second language they're learning at school!
Gymnastics
If you're looking for a sport that will help your child stand out, it's got to be gymnastics. Physically, with gymnastics, they will become stronger and a lot more agile in their movements. Mentally, they will develop better psychomotor abilities along with improvements in balancing and coordination. But what's most important for your child is that gymnastics makes for a good outlet to release their youthful energy!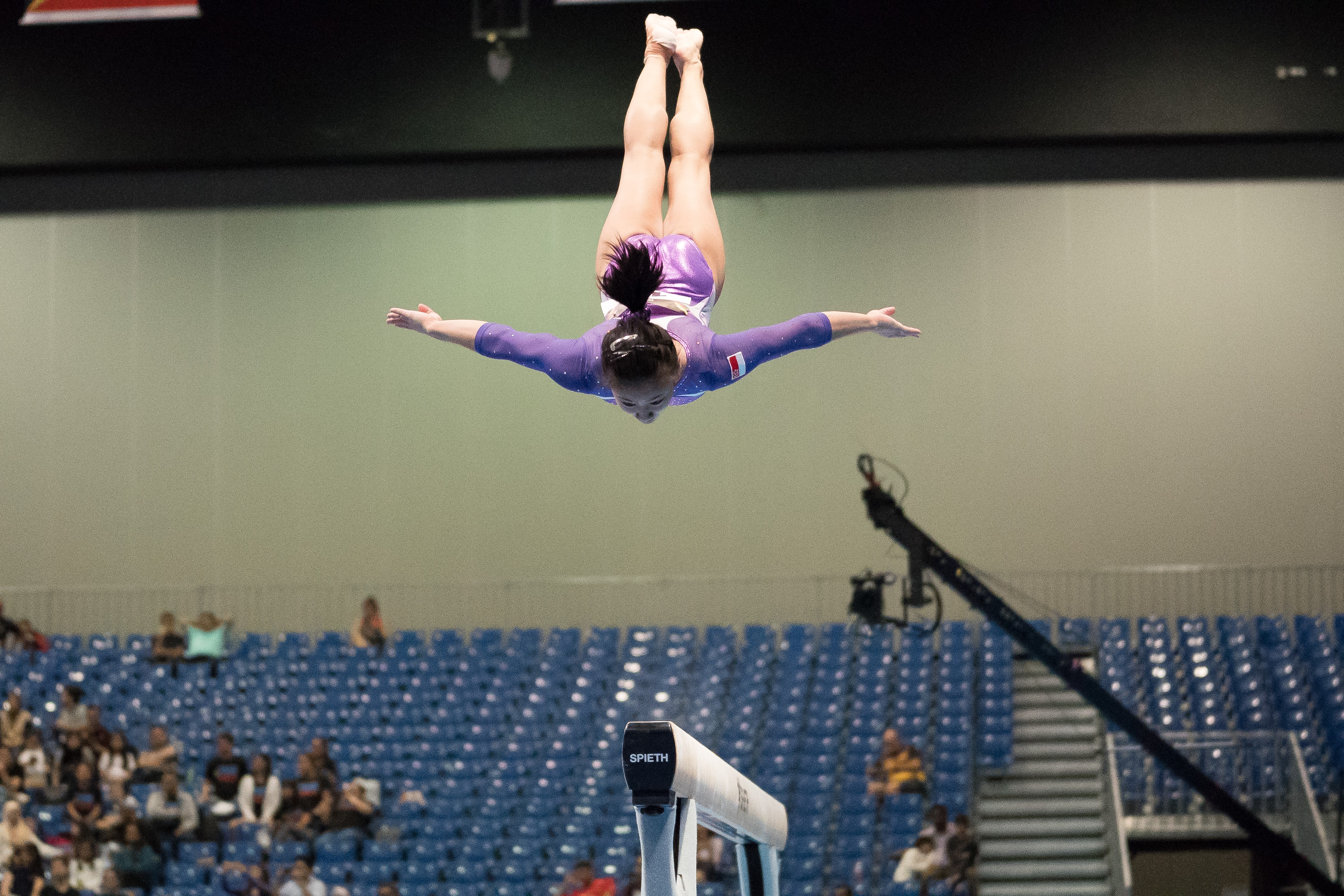 You can check out schools in Singapore like Gimsports which have recreational gymnastics classes for children from ages 1 and above. But if your child has a flair for the sport, you can consider signing them up for the competitive classes. It's a good way to build upon a life skill that could pave the way towards a career in athletics!
Touch Typing
Are typing classes necessary? Sure, everyone eventually learns how to type but are they doing it efficiently? That is why touch typing is a great life skill to learn if you want your child to type swiftly and accurately. The skill will prove itself an asset as your child nears adulthood; even though it doesn't look like much in their schooling years.
If you're interested, you can give TypingClub a try. It's a website that features several free apps that will teach your child proper hand postures through interactive tutorials, achievement trackers and educational games. You can even purchase their customised instructional keyboard that features labels to indicate the proper positioning of their fingers for optimal typing.
Gardening
Children of the 21st century don't get a lot of opportunity to experience the farm life. It may lack the entertainment of city life but it is a good teacher of values. Values like patience, responsibility and a general appreciation for nature are life skills a child can learn from a farm. But living in a concrete jungle like Singapore, the closest you'll get to farm life is watering a potted plant and appreciating the tree outside your window. [Meh]
Fortunately, we have places like the Urban Farm & Barn that teaches kids about various urban farming techniques to inspire them about the joys of gardening as a life skill. They conduct various farm tours and hands-on workshops to educate children about the various vegetables and herbs that are grown on their urban farm. Children will also learn to appreciate the work of farmers and the importance of plants in our ecosystem.
You can also keep a look out for The Traveling Farm! It's a roaming farm exhibit that teaches urban farming techniques in several parks and residential areas. If you live too far from Bukit Panjang, where the Urban Farm & Barn is, then consider bringing your kids to the roaming farm instead.
Public Speaking
Public speaking is a life skill every child should have. It's a skill that builds confidence, helps them think on the spot and articulate their ideas to the world. As social creatures, we humans rely on these skills for our everyday communications. It goes without saying then, that mastering these skills give us a leg up to our peers. From delivering speeches to classroom presentations, your child will stand out for their fluency and charisma after developing such a skill.
Can your child speak with confidence? Of course they can! The earlier you expose them to the right technique, the better they will become.Public Speaking is a life skill. Empower your child today! Register for a trial class here https://goo.gl/forms/BytXNjmimgzS0ofQ2 🙂

Posted by Speech Academy Asia on Sunday, 6 August 2017
Speech Academy Asia is a great school to develop your child's public speaking abilities. Your child will learn several skills like speech linguistic patterns, leadership skills and even entrepreneurial skills to help them improve the delivery of their speech. A combination of the skills learnt from Speech Academy Asia will cover both the linguistic and charismatic traits that go into masterful speech delivery. Classes will also feature educational games to teach these important skills in a fun and engaging way. At the end of the course, they will receive not only a certificate of their achievement but a life skill that will get them through their careers.
Fencing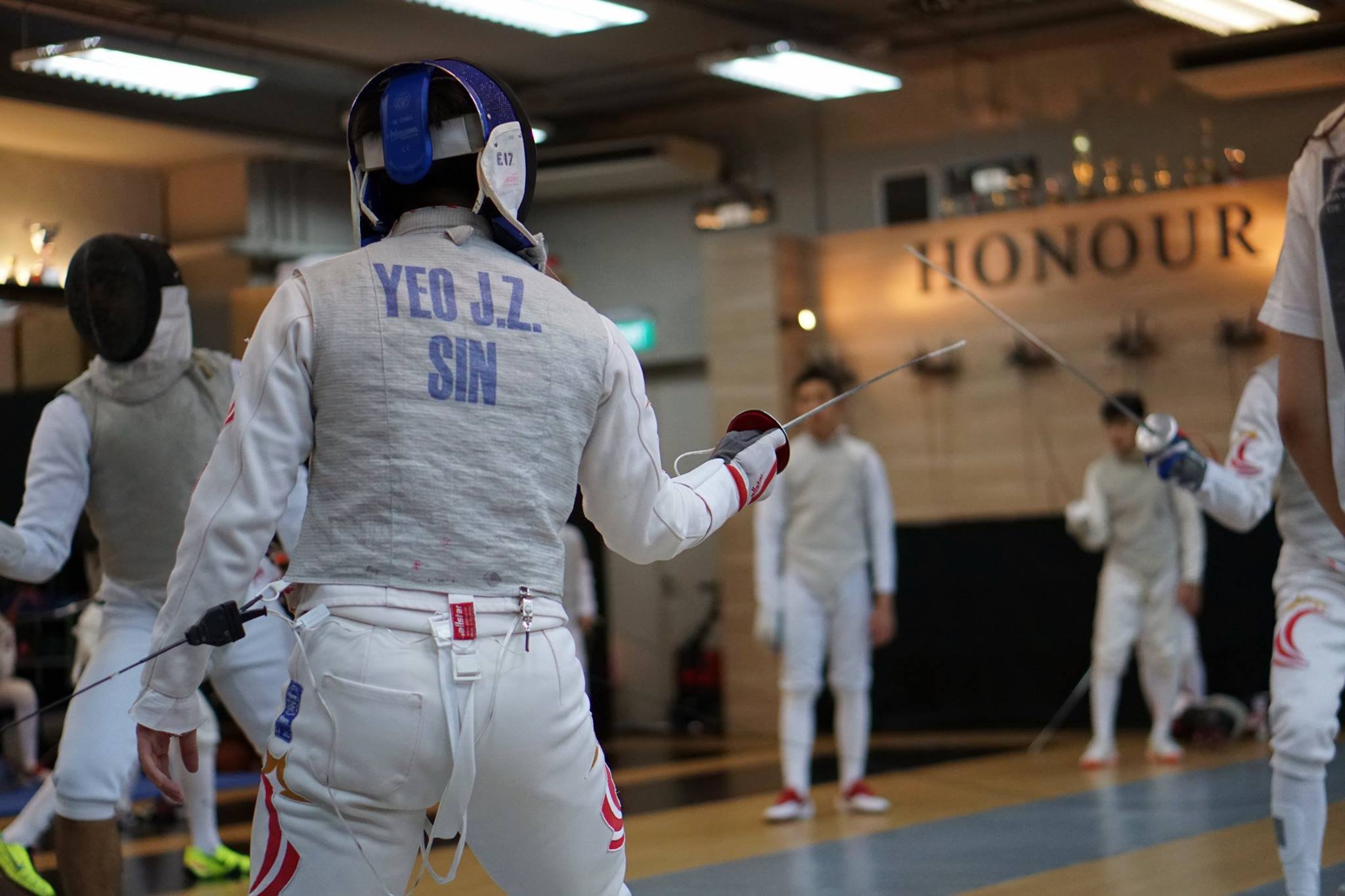 How about a sport that requires quick thinking and precision? Then try fencing! It's a great sport to consider for your kid if you're looking for a combat sport that isn't martial arts. Aside from fencing, your child will learn several life skills such as discipline, physical fitness, mental resilience and more!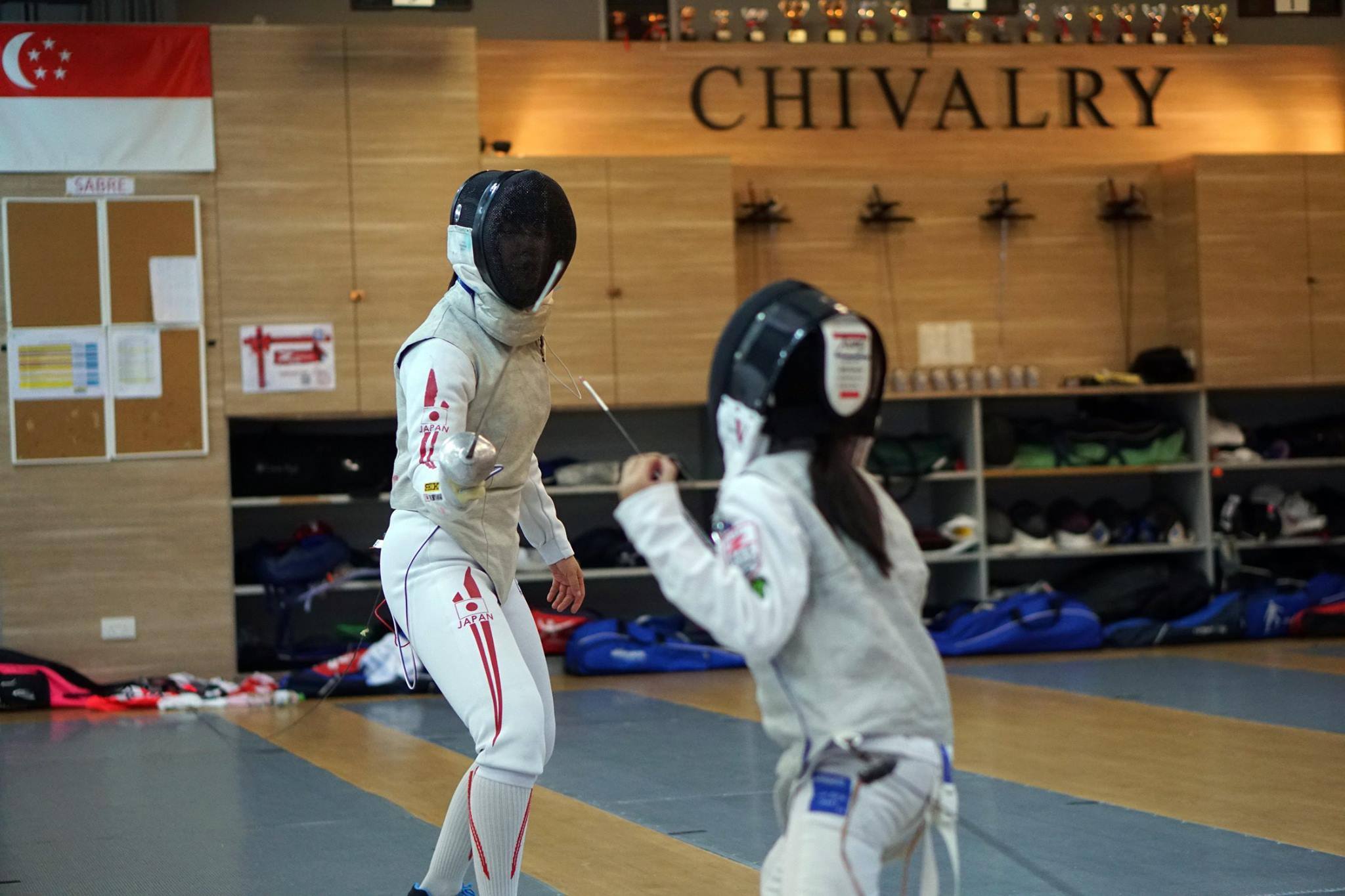 If you're looking for a school with an established fencing curriculum, try ZFencing. Their 'Core' programme is a great way to start your child's journey into the world of fencing. Your child will be introduced to the foundations of the sport in a recreational setting through fun activities. The school also has a 5-level curriculum that will indicate your child's level of mastery.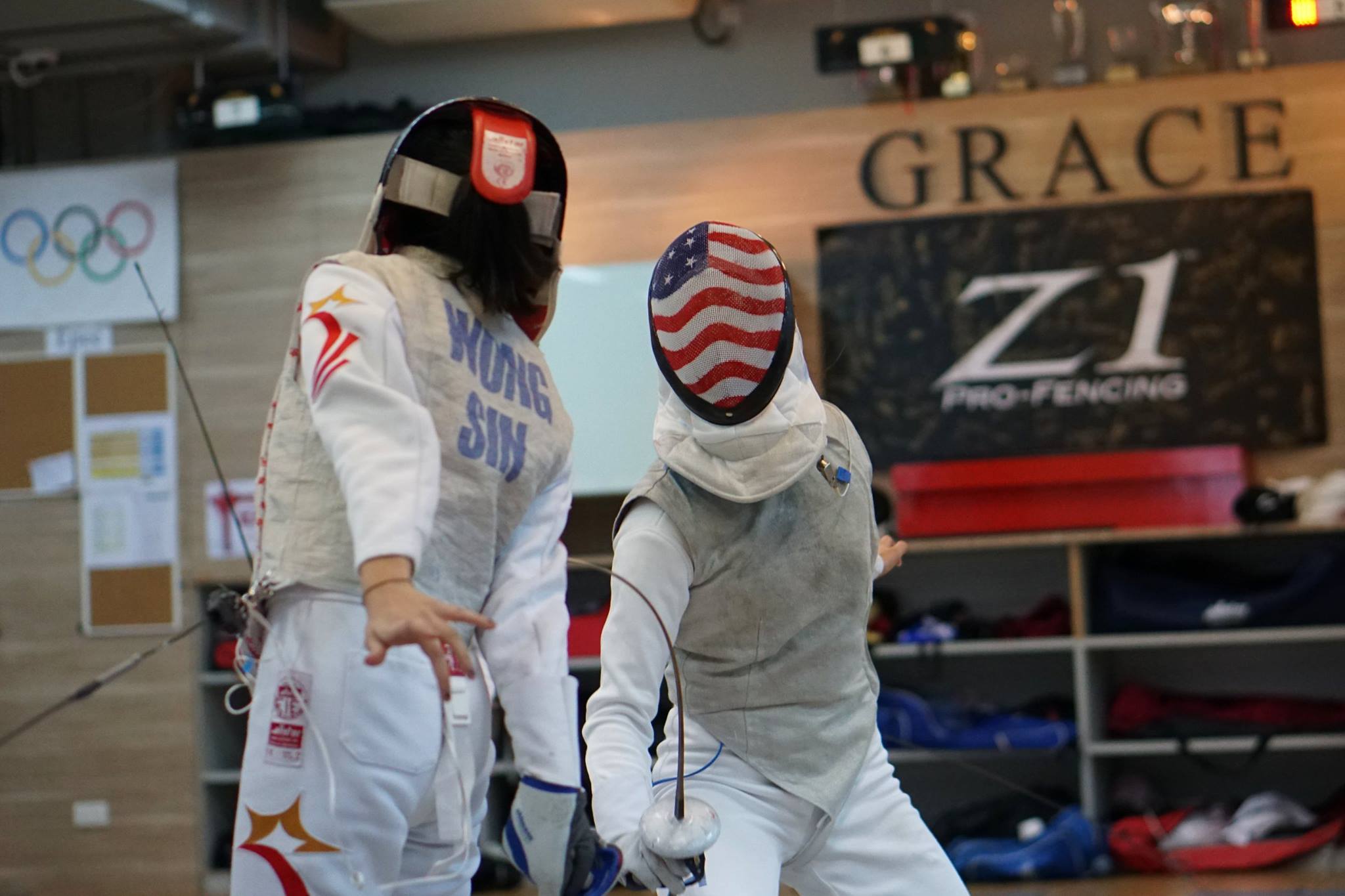 Should your child develop an interest in the sport, they can also consider taking it as a CCA at the school they regularly attend. Do also consider their advanced programmes like the 'Development' and 'Elite' programmes if your child develops a flair for the sport. You might just be raising the next Singaporean Olympian!
Indoor Skydiving
If you have a wild child who needs their weekly dose of adrenaline, then consider sending them for indoor skydiving classes! The sport is a less conventional than most sports in Singapore but nevertheless a worthy passion to pursue. In fact, Singapore already has its indoor skydiving champion Kyra Poh who won the 2016 indoor skydiving world cup and was crowned the 'World's Fastest Flyer' at the 2017 Wind Games. Kyra's achievement in this sport is proof that there's a future for adrenaline lovers in Singapore!
But what about life skills? What can a child learn from indoor skydiving? Fortunately, we have companies like iFly Singapore that not only has a state of the art wind tunnel but also an educational programme to teach kids about the science behind this exhilarating sport! Whether your child pursues indoor skydiving at a professional level or not, this is a sport that promises an unforgettable experience.
Make growing up a fun experience for your child!
Don't forget to treat your child to some quality fun and play time! Enrichment classes for life skills are important for a child's development but so is play time. Take your kid out to some attractions and activities in Singapore over the weekend. Or you could even treat them to a good meal at a kid-friendly restaurant! Give your kid the best childhood and they will definitely reward you with love and care when they grow up!