Halloween is no doubt one of the best days for kids! They get to spend an entire day dressed as spooky, cute, or fancy as they want! Haven't found a suitable Halloween costume to dress your child up for their school parties yet? Fret not, we've done the leg work and gathered some kids' Halloween costume ideas to help you prepare for a spooktacular Halloween for your little ones. Who knows — they might even get extra candy when they're trick-or-treating! 
1. An apple a day keeps the doctor away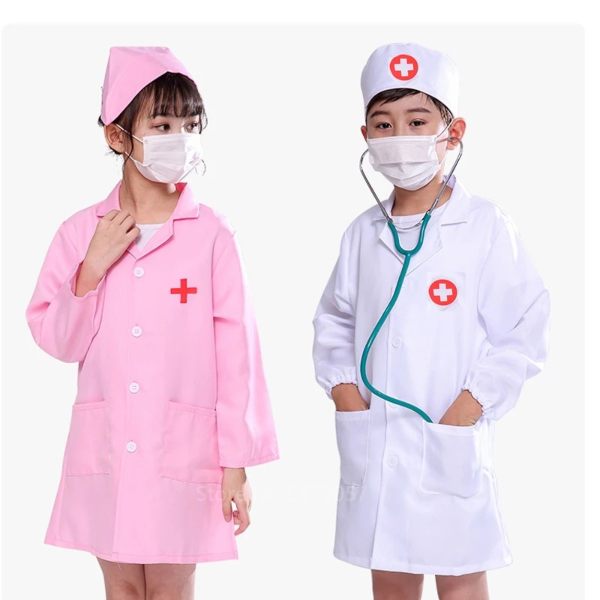 Are your little ones afraid of going to the doctor? They won't be anymore when they don these cute and professional-looking Kids' Doctor And Nurse Uniforms (available on youbeisi.sg). These kids' doctor costumes are designed with great realism — even a working stethoscope which can be used to listen to heartbeats! This is definitely an easy last-minute Halloween costume that the kids will love.
2. Abracadabra!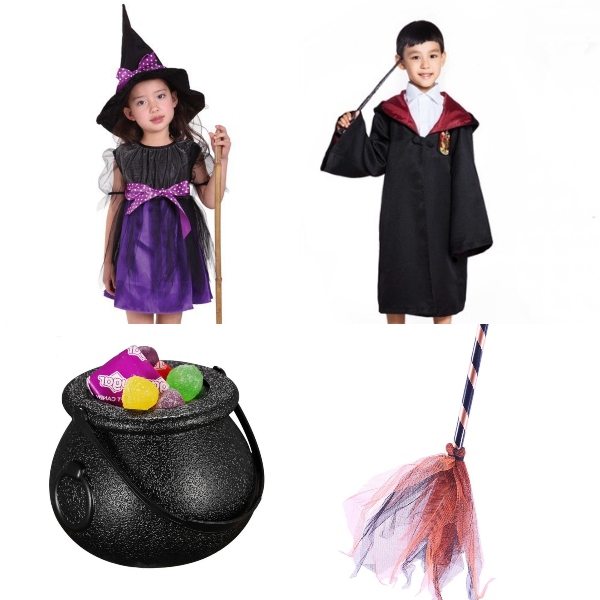 Shazam…abracadabra! Whatever the magic word, this kids' witch dress (available on Pandada Pets Shop) and unisex kids' Harry Potter costume set (available on Cosplay.sg) will transform your child into a witch or wizard in a jiffy! This kids' Halloween costume idea is perfect for a magic party theme. Pair this outfit with a crock candy jar (available on Shoppingparadise) to hold their treats or a witch broom (available on Partyforte) and send them packing with their spellbooks to the party! 
3. Off to save the day!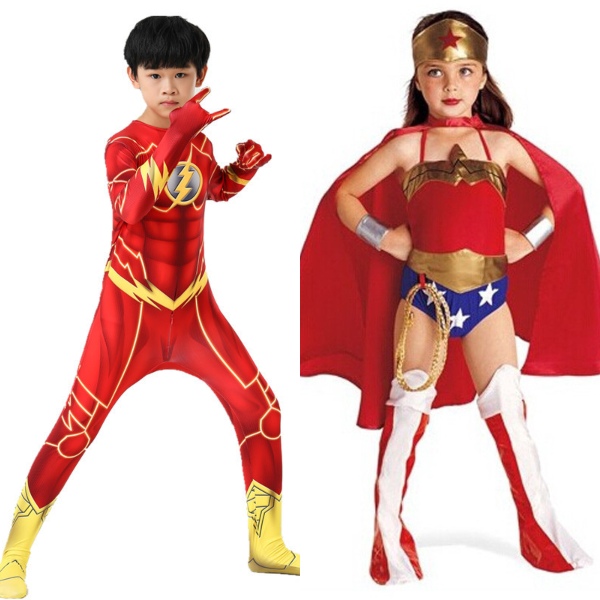 Make your kids' superhero dreams come true with this Flash cosplay costume and Wonder Woman costume outfit (both available on SKY LIGHT.sg). These cute Halloween costumes come in a variety of sizes so you can get matching costumes for all your kids. Let your little ones step into their hero's shoes and save the world with these superhero kids' Halloween costume ideas! 
4. Animal Kingdom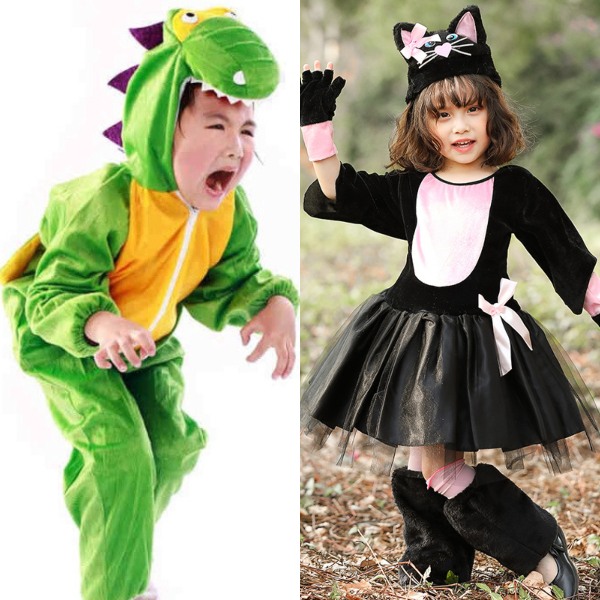 Who says that kids' Halloween costume ideas have to be spooky and scary? Dress your child as their favorite animal in this unisex dinosaur costume (available on Party Dress) or black cat costume (available on Joanna Living Shop)! These furry and adorable animal costumes are easy and comfortable to wear – simply pull them over the clothes they're wearing and remove them when needed! Add a touch of spookiness to your girl's cute Halloween costume with a cat-inspired Halloween makeup! 
With everyone cooing at this kids' Halloween costume idea, your little wild one will surely be earning extra candies at their parties! 
5. To infinity and beyond!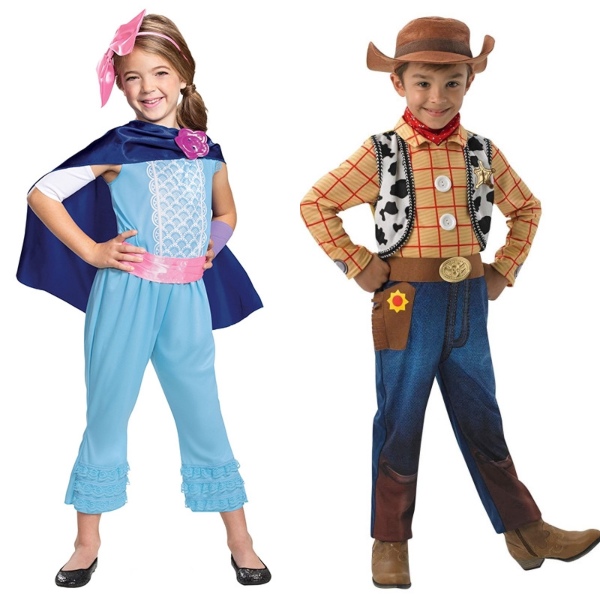 We won't be surprised your little one wants to dress up as their favorite Toy Story character for Halloween. Toy Story 4 was filled with action from our favorite toys of yesteryear, reigniting everyone's love for the sequel! Let your little girl dress up as the independent, badass, porcelain doll with this Bo Peep cartoon character costume (available on Party Garden)! Dress your little boy in this Woody cowboy costume (available on Party Dress) and he'll be the rootin'-tootinest cowboy this Halloween. These costumes do not include the shoes so don't forget to complete this kids' Halloween costume idea with a pair of black flats or brown boots. Take your child to infinity and beyond with these cute Halloween costumes! 
6. Spooktacularly Adorable!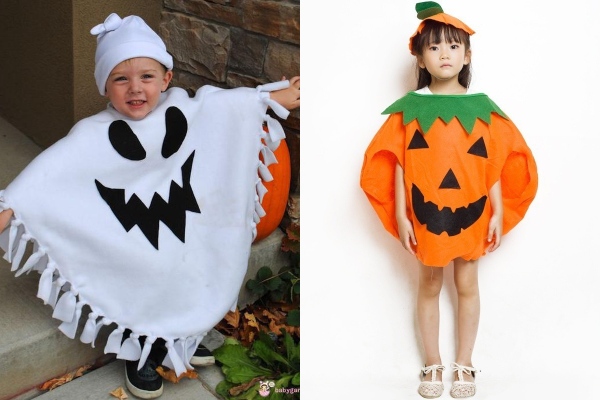 Still unable to find a suitable kids' Halloween costume idea? Why not transform them into a spooky ghost with this ghost cloak robe (available on Baby Garden Shop) that comes with a cute hat! With spooky movies like Ghost Patrol, your child will surely love to dress up like an adorable lost soul. Alternatively, turn your kid into the traditional Halloween pumpkin with this bright orange Halloween pumpkin costume set (available on celeplus1.sg). Simply throw these cute Halloween costumes over their clothes and they'll look all dressed up for the spooky night! 
Let the trick or treat commence with these kids' Halloween costumes ideas! 
From classic superheroes to spooky ghosts, these kids' Halloween costumes ideas will get your young ones excited about their transformations! If you're planning a Halloween party at home, here are some fun Halloween costume ideas for the whole family to wear! Have furry friends at home and don't want them to feel left out? Check out these super adorable costumes for your pets this Halloween — perfect for an adorable post on the 'gram!
This article was updated on 12 October 2021. Additional research done by Iris Tan.