Dressing the bump can be a tad bit complicated, as your body no longer looks like what it used to. More often that not we begin to wonder if maternity wear will sacrifice style. Trust us, it won't. Instead of fretting over it, read on for our guide on how to embrace the bump with style and still feel comfortable all day long! 
1. Bohemian fashion
You don't have to be at Coachella to rock the chic bohemian style. Bohemian prints are often one-of-a-kind and will make you feel like an indie princess. And you definitely deserve it, since you'll be carrying the little one inside of you for 9 months!
Pamper yourself with beautiful maxi dresses, or even loose leggings that are stretchy and airy. They're perfect for the warm Singapore weather since they don't restrict movement, giving you all the comfort you need while looking your best.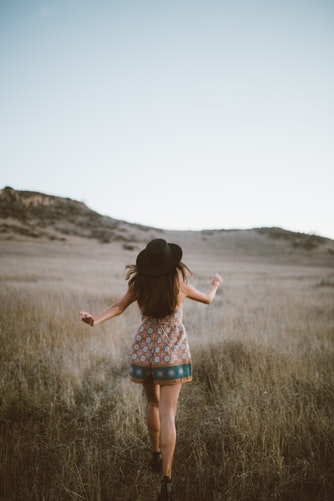 2. Pastel perfect
No doubt, pretty pastel shades are still going strong. One way to wear this trend is by donning this cute pastel blazer! Blazers (or any form of outerwear), go really well over any dress or top you have on underneath. Not only do they exude an air of elegance, they also shape your body so you can walk with confidence and show off that baby bump.
Alternatively, these pastel dresses also allow you to get a taste of the new trend without looking quite so formal.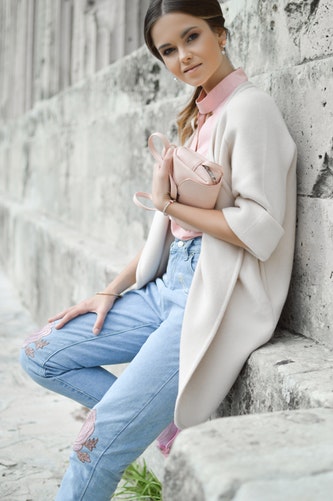 3. 
Bodycon as maternity wear
The little bub is no doubt something to be proud of! And what better way to show them off than by wearing figure hugging maternity clothes that'll accentuate your baby bump beautifully?
Not only are these dresses pretty, they may just also remind others that you're expecting, which could especially helpful in public places. People are also more likely to be kinder, and may even offer their seats should you need it 😉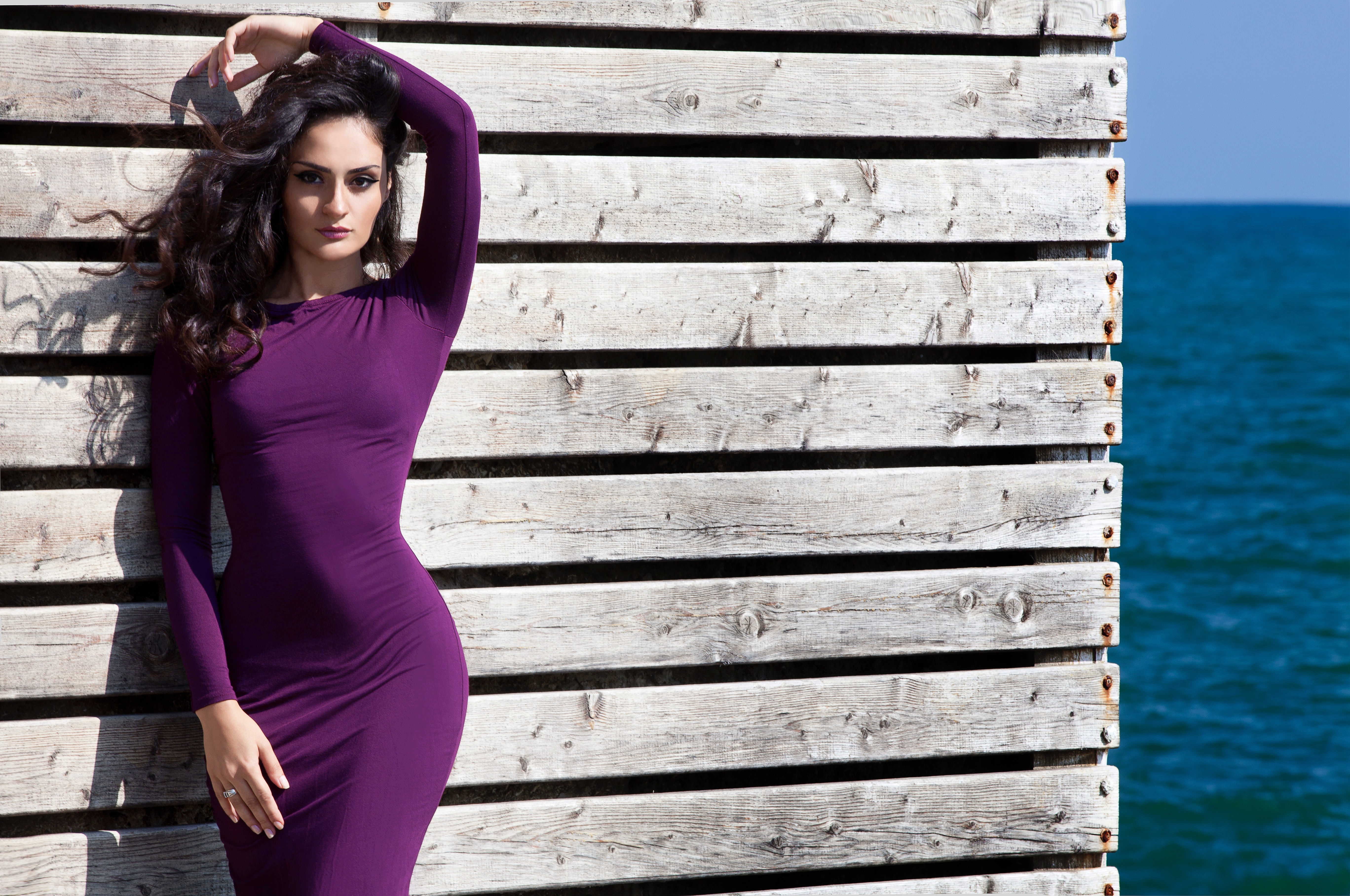 4. Embrace the off-shoulder look
Off-shoulder tops and dresses have been a thing for a while now and they're perfect as maternity wear. Not only do they flatter the shoulders, they also look elegant and come in either loose-fitting or form-fitting silhouettes so you can decide which is comfortable for you and your baby bump.
The stretchy material allows it to be worn for a long time, as it can adjust to fit your growing tummy. The length is also perfect for formal events, or even for adorable baby bump photoshoots.
If you aren't a fan of off-shoulder maxi dresses, this top (from topfashional.sg) has the same effect and is better for casual wear. The solid deep blue colour also makes it easy to match with any kind of bottoms or shoes, making your outfit planning absolutely fuss-free.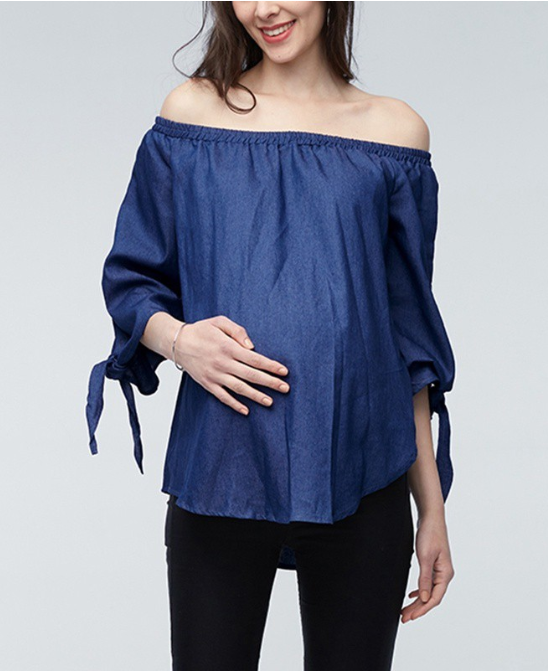 5. Wear hubby's clothes
Like how boyfriend jeans and boyfriend shirts became a cute trend, why not relive your dating days by wearing your husband's clothes too! His dress shirts could be pulled off as work attire while those plain tees will be perfect as comfortable maternity wear.
Conveniently 'steal' his tees so you don't have to buy new ones. Not only would his clothes be oversized on you (which allows you to maximise comfort), it'll also be an adorable look!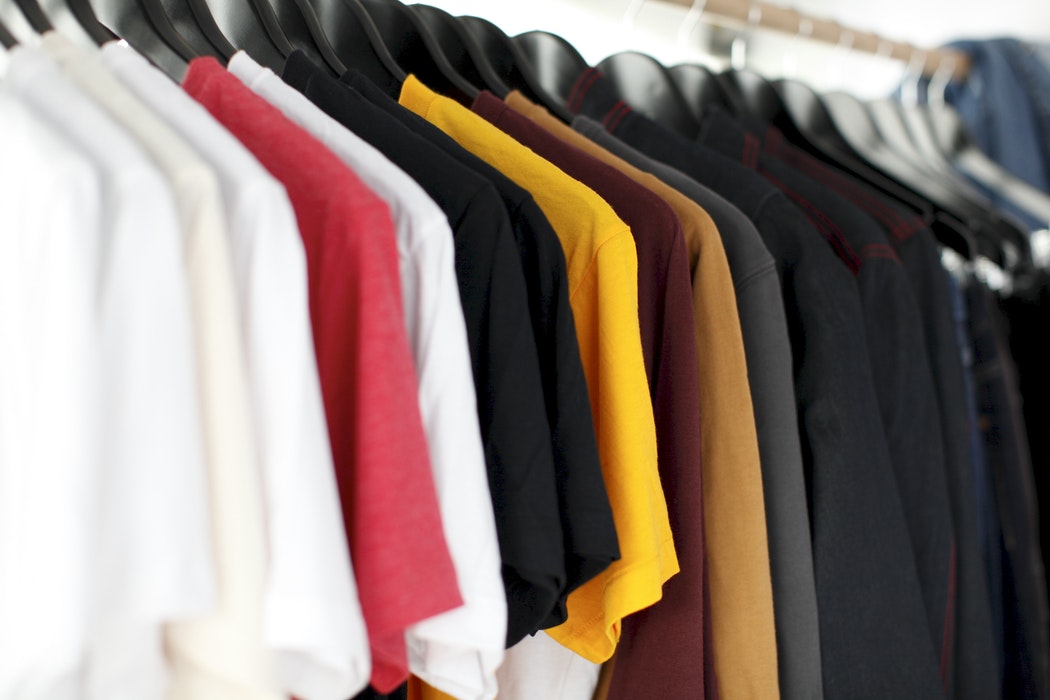 6. Bold colours and patterns
Polka dots are coming back in style for summer wear and at a perfect time too! Bold colours and specific patterned outfits aim to bring attention away from the figure. So if you're someone that's self-conscious of your figure, this style will be great for you!
Aim to go for medium sized prints (fist-sized) and brighter colours. Should you like stripes, go for vertical ones rather than horizontal. They guide the eyes to look from top to bottom instead of side to side.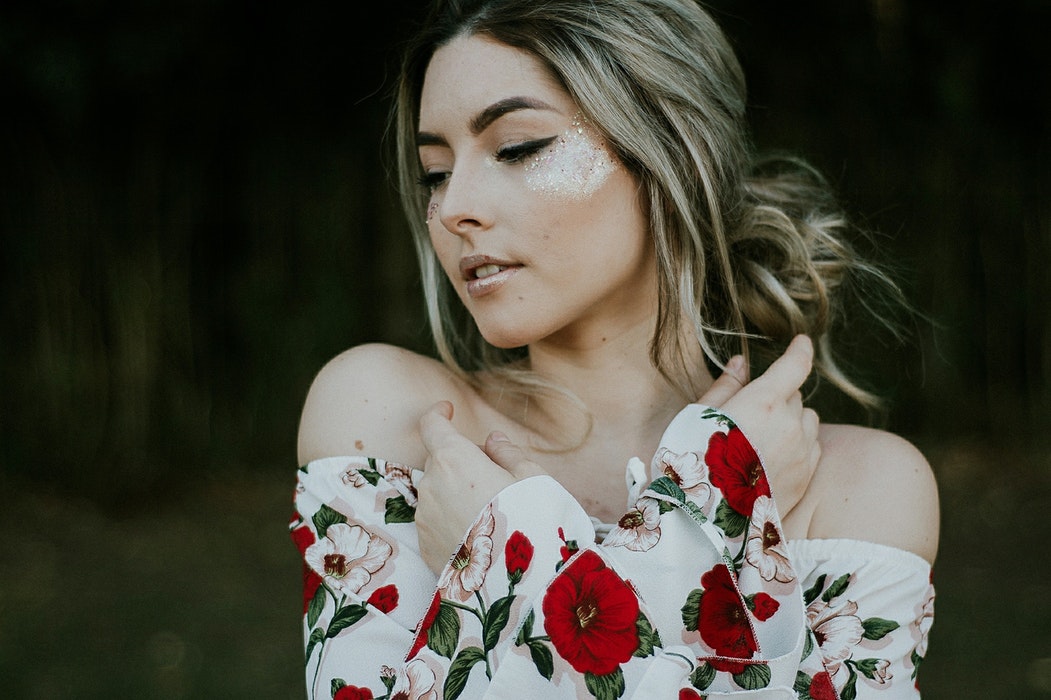 7. 
Denim jackets
Blake Lively's maternity style was quite a hit when she wore a denim jacket over a stunning yellow prom-like dress. If you aren't a fan of looking too formal, denim jackets are a casual option for outerwear, and they match almost anything. For a chic maternity #ootd, just get one of these denim jackets and you're good to go!
Just like the blazers, they frame your figure, so you can wear fitted dresses and still strut with confidence while showing off your little one They might feel slightly warm though, especially in Singapore, so only wear them when you're heading to air-conditioned places.