Time for egg lovers to rejoice, today is World Egg Day! This day was established to celebrate the truly unbeatable package that is the egg – top-quality protein, affordable and incredible versatility, truly the perfect food. Here we are to show you our top picks of egg places right here in sunny Singapore. Let's get started!
1. Tamago-EN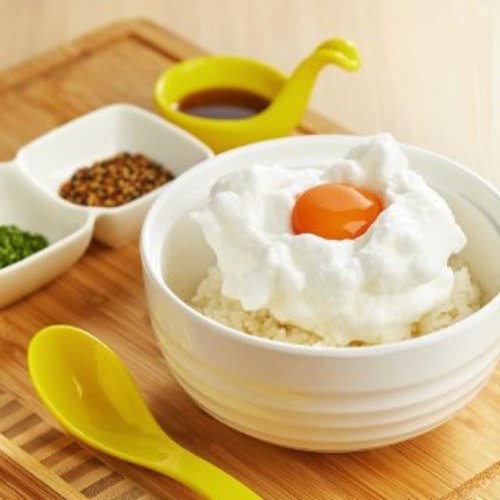 This place is every egg-lover's dream come true. You'll be egg-static at the egg-centric selection here; from Eggs Benedict for breakfast to heavier dishes like Omu Rice and Oyaku Dons and Caramel Soufflé Pancakes for dessert lovers, there's something for everyone at Tamago-EN. The eggs used here are flown over directly from Okinawa, Japan, so fresh they can even be eaten raw. Try out their Ultimate Egg Rice, a traditional Japanese breakfast of rice, raw egg and soya sauce. It is not just surprisingly aesthetic (check out that vibrant yellow egg yolk sitting in the middle of a fluffy bed of egg white), it is actually really tasty. The egg is clearly the star of the dish and it does not disappoint, it is truly everything it's cracked up to be ?.  
Address: 23 Serangoon Central, #02-K5 K6 NEX, Singapore 556083
Opening Hours: 11:30am – 10pm, Daily
2. Ah Seng (Hai Nam) Coffee – Soft boiled eggs and French Toast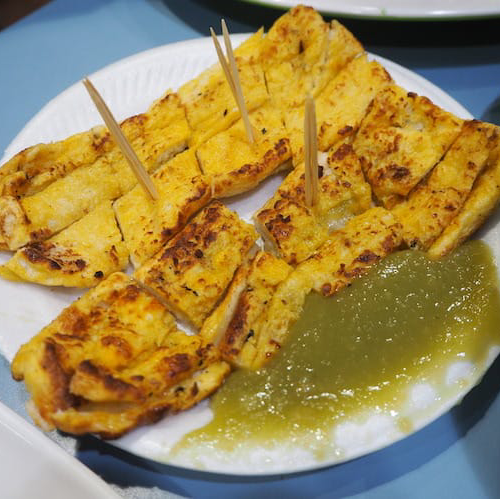 Can we really write an article talking about the best places to get eggs in Singapore without giving a shout out to the classic old-school, humble breakfast food that is familiar to all Singaporeans? The soft boiled eggs and kaya toast combination. Ah Seng (Hai Nam) Coffee is also known for its French Toast – egg-soaked bread, pan fried to a golden brown hue, served with a dollop of house-made kaya. The eggy pandan fragrance wafting from it is enough to make you drool. While good kaya toasts may be available everywhere in Singapore, Ah Seng (Hai Nam) Coffee is truly iconic, with its simple recipe unchanged for 3 generations now. Some might even argue that this old-school breakfast has all the other egg dishes beaten.
Address: 7 Maxwell Rd, #02-95, Amoy Street Food Centre, Singapore 069111
Opening Hours:  5:30am – 3pm, Daily
3. Pacamara Boutique Coffee Roasters – Truffle Benedict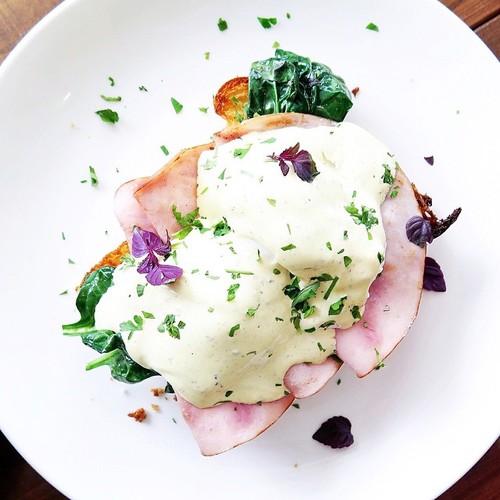 The quintessential brunch dish – eggs benedict. Pacamara's Truffle Benedict packs a punch with its free range poached egg in a bed of smoked ham over brioche, covered in lashings of velvety smooth truffle hollandaise sauce. That sauce, wow, I would call it amazing but that would not be doing it justice. The mouth-watering fragrance of the truffle oil emanating from the sauce is strong enough to satisfy your truffle cravings yet light enough not to overpower the dish. Egg-cited to try it yet? 
Address: 185 Upper Thomson Rd, Singapore 574333
Opening Hours:  9am – 10pm, Daily
4. Brawn & Brains Coffee (Guillemard) – Oven Baked Molten Eggs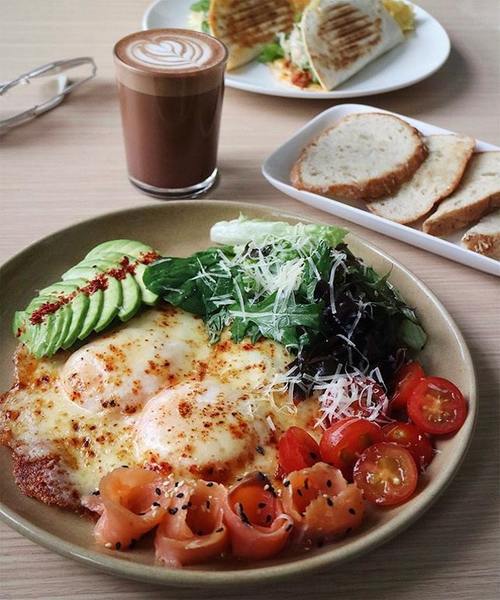 If you're looking for a hearty brunch that replenishes both your tummy and your soul, this is the place to go. The Oven Baked Molten Eggs is definitely what we recommend. It's simple yet delicious. Served with smoked salmon, thinly sliced avocado, cherry tomatoes and a bed of green. All this, topped with a killer cheese blanket, melted to perfection. 
Address: 100 Guillemard Rd, #01-02, Singapore 399718
Opening Hours:  830am – 6pm, except Monday
5. Two Bakers – Spicy Crab Omelette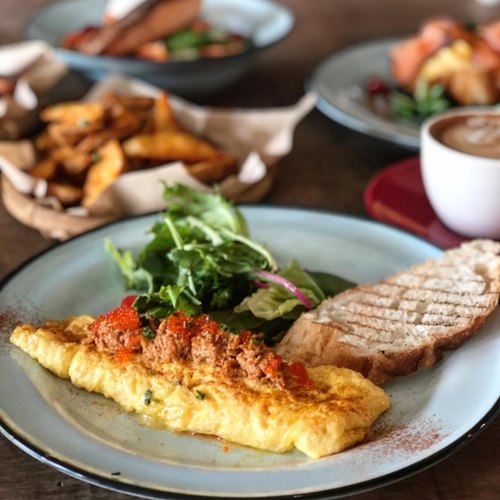 Better known for their pastries, many overlook that Two Bakers serves up a pretty mean brunch too, from Eggs Benedict to Truffle Omelette, they have all the makings of a classic brunch place. If you're feeling adventurous, try out the Spicy Crab Omelette. This dish will give you a pleasant egg-wakening – it's savoury, spicy and extremely satisfying. The spicy mayonnaise sauce and tobiko brings out the texture of the fluffy omelette, giving it a nice spicy tang that gives your usual morning egg fix a nice twist. 
Address: 88 Horne Rd, Singapore 209083
Opening Hours:  8am – 6pm, Daily
6. OMU – OMU Rice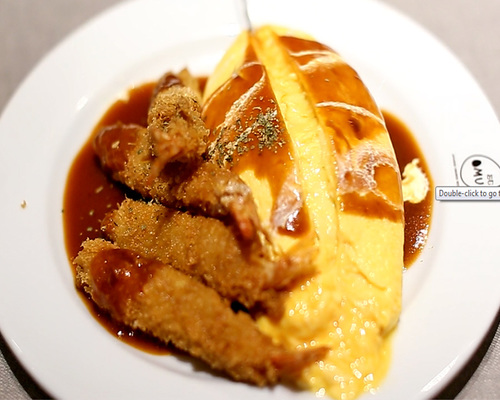 Slice, flip apart, flow. We have seen it on Instagram countless times, the molten scrambled egg oozing with creamy goodness. Whilst this is definitely a gimmicky dish, it is still a must-try egg dish. Watching the lava egg unfold before your eyes is quite a sight to behold. The egg served here is exactly how you would imagine it – creamy, runny and fluffy. Also, there are 5 different sauces to choose from – Tomato, Demiglace, Curry, Cream or Japanese with a choice of accompanying ingredients such as chicken cutlet, cream croquette, sausages and seafood. While people scrambled to try this when in first came to Singapore, the waiting time is now much more reasonable.
Address: 3 Temasek Boulevard, #01-301A/ 301B, Suntec City, West Wing, 038983
Opening Hours:  11am – 3pm, 4 – 10pm, Monday to Friday | 11:30am – 10pm, Saturday to Sunday
7. One Man Coffee – Big Breakfast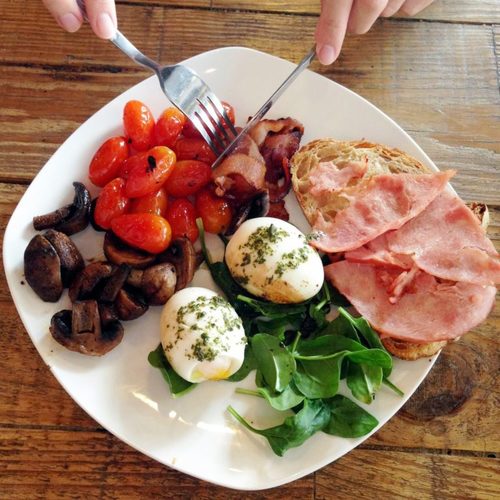 Eggs are one of the most versatile ingredients and while the mini explosion of onsen eggs and flowy scrambled eggs may be extremely Boomerang-able, boiled eggs can be a gratifying departure from the usual renditions. One Man Coffee is one of the only cafes that serves boiled eggs, especially in this style. With a hardened white and semi- runny yolk, it is cooked to perfection and is indeed impressive. Paired with the candied bacon, they complement each other well. 
Address: 215R Upper Thomson Road, Singapore 574349 / 4 Fusionopolis Way, Kinesis #01-15, Singapore 138635
Opening Hours:  9am – 5pm, except Tuesday | 8am – 5pm, Monday to Friday
8. Ah Chew Desserts – Steamed Egg Desserts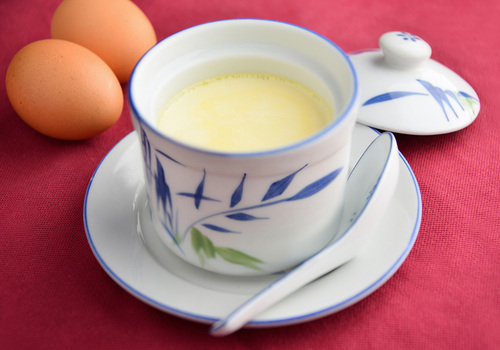 Who would have thought that steamed egg could be a dessert? While we are used to the savoury side of steamed egg, eating it as a desert is an eggs-eptionally nice twist. The steamed egg is so smooth it trickles down your throat. The delicateness of it would inevitably remind you of beancurd but less firm in texture. The steamed egg desserts come in a few variations – plain, chocolate cookies topping, red bean topping or ginger juice (they even have the option of egg white only or even more premium options). Adding toppings can mask the eggy taste, you might even forget that it is an egg. Ah Chew Desserts definitely serves up stellar quality ingredients, setting it apart. Beyond that, they serve up a huge dose of nostalgia, doing justice to your favourite traditional desserts. 
Address: #01 1 Liang Seah Street, 10/11 Liang Seah Place, 189032
Opening Hours: 12:30pm – 12am, Monday to Thursday | 12:30pm – 1am, Friday | 1:30pm – 1am, Saturday | 1:30pm – 12am, Sunday
9. Tom's Palette – Salted egg ice cream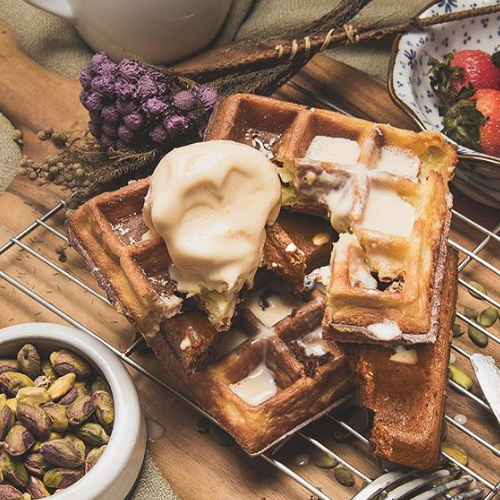 After all those savoury dishes, you'll need something sweet to top it all off. Tom's Palette has the most unorthodox flavours of ice cream so it's time to get egg-cited! Known for pushing the boundaries of what could be made into ice cream, Tom's Palette has flavours ranging from Chee Cheong Fan to Nasi Lemak but the star of the show is definitely the Salted Egg Yolk ice cream. This homemade ice cream parlour will not disappoint. 
Address: 100 Beach Rd, #01-25 Shaw Tower, Singapore 189702 (They will be moving soon, do keep a lookout on their website for more updates)
Opening Hours: 12pm to 9.30pm, Monday to Thursday | 12pm to 10pm, Friday to Saturday | 1pm to 7pm, Sunday
These cafes' abilities to hatch such eggs-emplary, original recipes have left us simply egg-static for Egg Day! They might even inspire you to do it yourself! Whip up some eggy goodness with a steamed egg cooker or even this cute container that allows you to make steamed eggs of all shapes. Or you could go for a change with this egg roll maker that gives new life to your usual omelette. The possibilities are endless, check out more eggy products over here. I'm sure you're eggs-asperated by all the egg puns by now. I'll quit yolking around, hurry, scramble to the nearest restaurant near you, don't get beaten to the queues ?. Which places are you interested to try? Let us know in the comments below!
---
New to Shopee? Get $7 off (min. spend $15) with code*: EGGDAY
* TNC Applies. Valid for new users from 11 to 18 Oct only.