Grabbing our attention from the get-go with its mesmerising AMOLED display and breathtaking design, the Samsung Galaxy Note10+ (available on samsung.officialstore) does justice to its flagship reputation by offering everything you've come to expect from the brand. This year's iteration ups the ante by refining numerous elements to make this the best Samsung Note yet! Is this enough to warrant a buy? Read on for our Samsung Galaxy Note10+ review to find out!
Samsung Galaxy Note10+ at a glance
| | |
| --- | --- |
| Pros | Cons |
| Triple camera set up | No headphone jack |
| Incredible 6.8" AMOLED display | 60Hz refresh rate display |
| Speedy performance | 45W charger sold separately |
| Gorgeous aluminium chassis with a mirror finish | |
| Dust and water-resistant | |
| Huge 4300 mAh battery | |
| Up to 45W fast charging | |
| Handy S Pen features | |
A camera that ups your IG game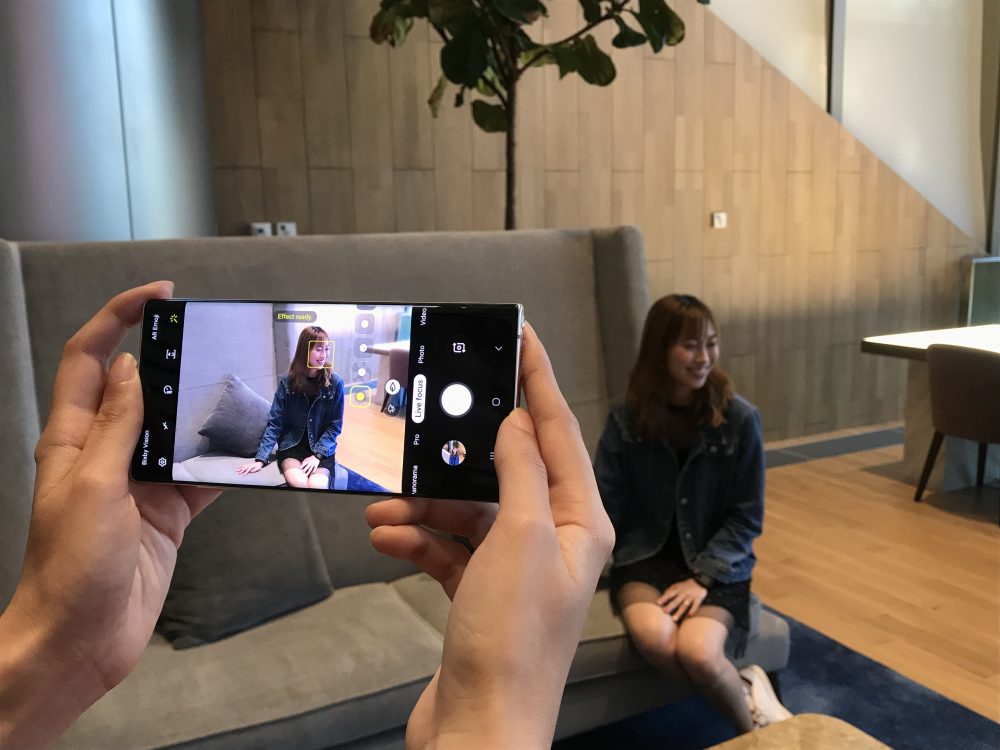 The Samsung Galaxy Note10+ is a powerhouse as it delivers pro-grade photos in a pint-sized package! Featuring a 16MP Ultra-wide Camera, 12MP Wide-angle Camera and 12MP Telephoto Camera, you won't be short on photo-taking options here. This is compounded by the phone's staggering camera settings that range from Food and Hyperlapse to Pro and Night mode! Thanks to the Dual Aperture and Scene Optimiser on the Galaxy Note10+, you can churn out Insta-worthy photos with just a click.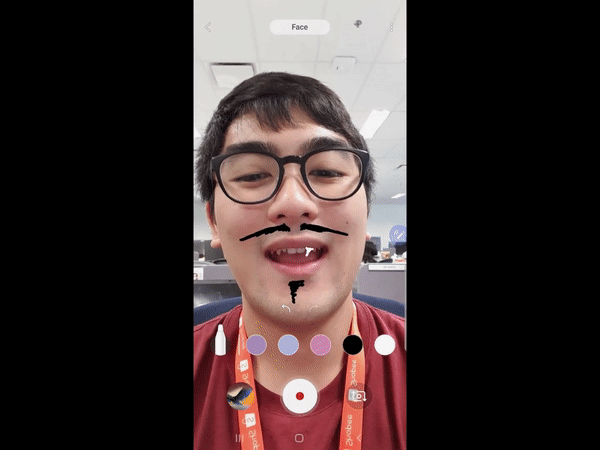 Beautiful photos aside, the Galaxy Note10+ also lets you channel your inner artist with the AR Doodle feature! You can sketch over images and have them intelligently interact with the subject in your line of sight. While most users will probably stop using it beyond the occasional doodle and AR Emoji, artistic individuals can use this as a canvas for the most creative of ideas. As for us, we decided to have some early Halloween fun!
Camera comparison (Samsung Galaxy Note10+ vs Galaxy Note9) 
Considering an upgrade from Galaxy Note9 but unsure of the differences in camera quality? No Samsung Galaxy Note10+ review would be complete without a comparison with its predecessor. Here's a visual comparison of the night mode and wide lens features between the two devices. 
Night Mode

Comparing the night modes of both devices, you'll notice that the Galaxy Note10+ is sharper with emphasis on peripheral details like individual floor tiles and shadows. Colours also appear richer on the Galaxy Note10+ compared to the slightly washed out ones on the Galaxy Note9.

Wide Lens
The new Ultra-wide lens on Samsung Galaxy Note10+ makes a world of difference when pitted against the regular wide lens of the Galaxy Note9. The Galaxy Note10+ is able to grant a wider field of view without sacrificing overall image quality.
Eye-catching minimalist design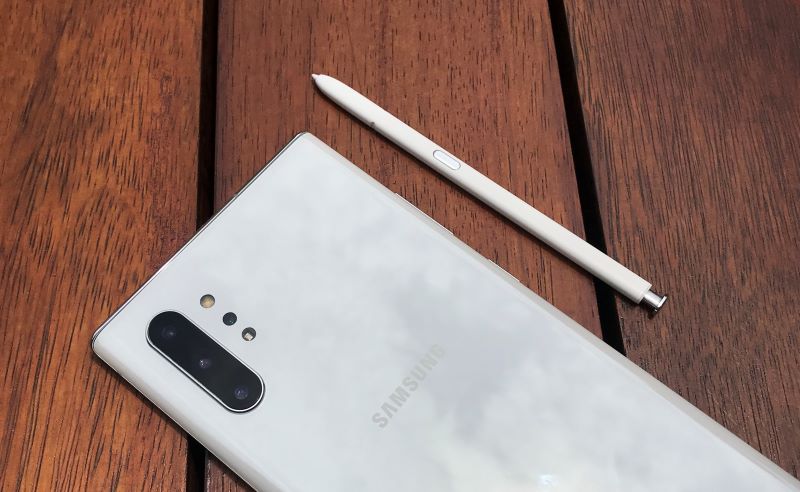 At just 7.9mm wide, the pocket-friendly aluminium chassis returns better than ever on the Galaxy Note10+. Impressed by the vibrant three-colour-gradients present in other phones? The Galaxy Note10+ one-ups the competition by presenting a spectrum of colours! From the rainbow-coloured Aura Glow to the minimalistic Aura White, you'll definitely turn heads when people spot your luxury phablet. 
Worried if fingerprints will smudge the back of your phone? Say goodbye to fingerprints smudges and show off your Galaxy Note10+ colours with a transparent Galaxy Note10+ case.
Despite the slim design, the Samsung Galaxy Note 10+ boasts plenty of measures to keep it durable and in quality condition. The Galaxy Note10+ is IP68 dust and water-resistant. This means it'll survive dips into shallow water — lasting up to 30 minutes in water that's 1.5 metres deep! 
With these type of features packed into it, you'd expect the phone to weigh a tonne. Interestingly, the Galaxy Note10+ fits all this goodness into a package that weighs about 200g. That's around the same as eight AA batteries!
Huge crystal clear AMOLED display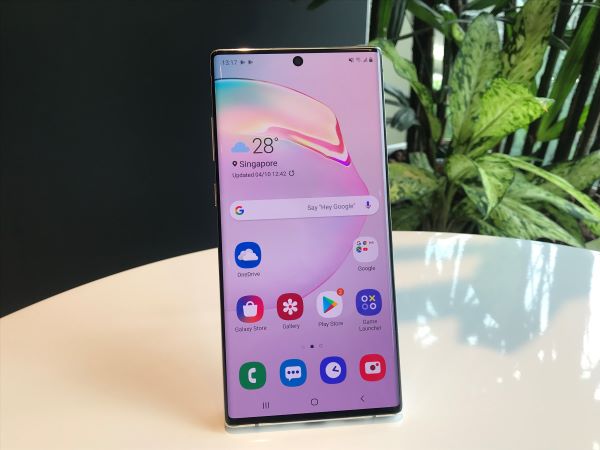 The 6.8 inches Dynamic AMOLED panel boasts 1200 nits peak brightness, so you can view darker video scenes in broad daylight. Streaming HD Netflix videos or reminiscing with past photos? You'll have no problem immersing yourself in this phone's Quad HD resolution and >90% screen-to-body ratio.
Although we wished it featured a display with higher refresh rates for buttery smooth visuals, the vibrant colours and brightness levels make up for this.
Besides providing terrific edge-to-edge goodness, Samsung has also taken measures to ensure an uninhibited viewing experience. The Galaxy Note10+ adopts an Infinity-O Display front-facing camera similar to the one on the Samsung Galaxy S10 so you can enjoy watching videos notch-free. 
Specifications to handle any problem
Moving on to the specifications aspect of our Samsung Galaxy Note10+ review, if you're bothered by limitations like slow loading times and low frame rates, the phone has you covered!
With a potent mix of Snapdragon 855 processor and 12GB of RAM, the device can pre-load frequently used apps, making daily multitasking a breeze. From playing graphically-intensive mobile games to seamlessly synchronising with Microsoft Office, not much will hinder your productivity with the Galaxy Note10+ in hand. 
Challenging laptops in overall capacity, the Samsung Galaxy Note10+ also offers 256GB internal storage space and up to additional 1TB via microSD. You'll never have to worry about lacking space to store high res photos and videos ever again! 
Powerful battery that lasts for hours
We'd be lying if we said we didn't miss having a headphone jack on our device. But if that means a longer battery life, then we'll take it! Much of the jack space has been cleverly re-allocated to the phone's huge 4300mAh battery. This allows for up to five hours of screen-on time to effortlessly power through intense video streaming and photo-taking!
It'd be a hassle if the Galaxy Note10+'s humongous battery took hours to charge. Thankfully, the default adapter takes only an hour to fast-charge the phone. For even faster charging rates, Samsung also offers a 45W charger, though we wish this was available right out of the box.
Cool features that'll make you a proud Samsung Galaxy Note10+ owner
Much of the Galaxy Note Series' popularity can be attributed to its handy stylus also known as the 'S Pen', which allows you to take notes and doodle to your heart's content!
This year, the S Pen refines the entire experience with a super useful handwriting to text conversion feature. This can work wonders when you need to transition from casual jotting to sending an email in a jiffy! The new Air Actions are also a welcome addition as you can flick and wave your S Pen to control your phone with simple air gestures.
Most notably, the Galaxy Note10+ comes with features that'll make you the must-have friend for all gatherings. Be the life of the party as you masterfully take selfies with the S Pen  Air Actions, play music from the amplified Dolby Atmos speakers and charge your friends' phones with Wireless PowerShare!
While some might dismiss these features as afterthoughts, our Samsung Galaxy Note10+ review begs to differ. In fact, these additions only sweeten the overall package.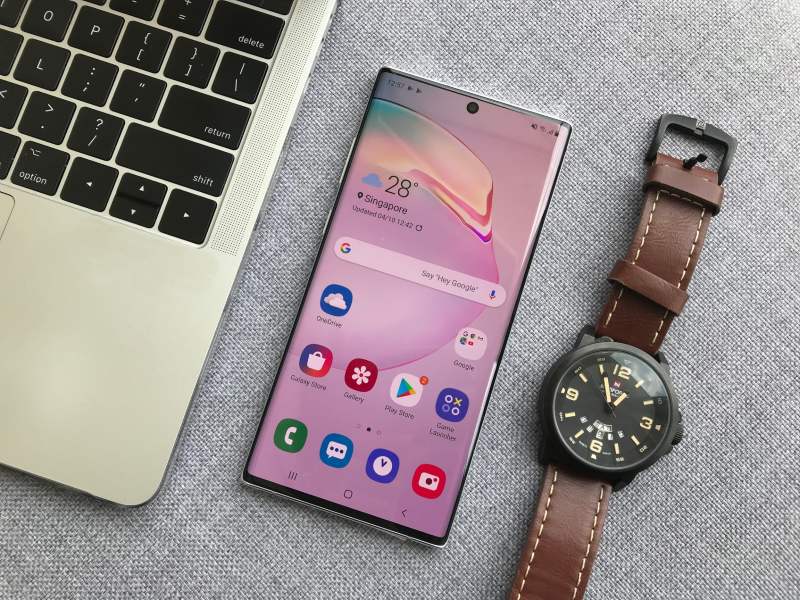 Packed to the brim with stellar specifications and fun features, the Samsung Galaxy Note10+ checks all the boxes and provides a complete package. Whether you're a creative artist, mobile gamer, multi-tasker or movie lover, the device pushes the boundaries of what a smartphone can and should provide! All in all, the Galaxy Note10+ is a definite boon to the Note series and justifies the cost.
So what are you waiting for? Look out for this portable powerhouse during the upcoming Shopee 10.10 Brands Festival and enjoy other attractive discounts on the Samsung Super Brand Day, happening today, 9 October! 
Looking for more coverage of Samsung's newest flagship darling? Check out this hands-on review of the Samsung Galaxy Note10+ in the video below!
Not really convinced that you need an upgrade after reading our Samsung Galaxy Note10+ review? If you're considering a less extravagant mobile phone, read our guide to the best budget phones in Singapore money can buy! Conversely, if you're more of an old school mobile gamer, check out these retro mobile games that'll surely bring back waves of nostalgia.
---
New to Shopee? Get $7 off (min. spend $15) with code*: SNOTE10
* TNC Applies. Valid for new users from NOW to 31 Dec only.