If you're one of the lucky few who received a bouquet of (real) flowers during Valentine's Day, you might want to return the romantic gesture by at least trying to prolong its life. Just like hangover cures, there are many theories about the best method for keeping the flowers alive. Let's forget about the myths like using Vodka and popping Panadols into the water, and stick to the following tips to help your flowers, and love, blossom:
1. Make sure your vase is squeaky clean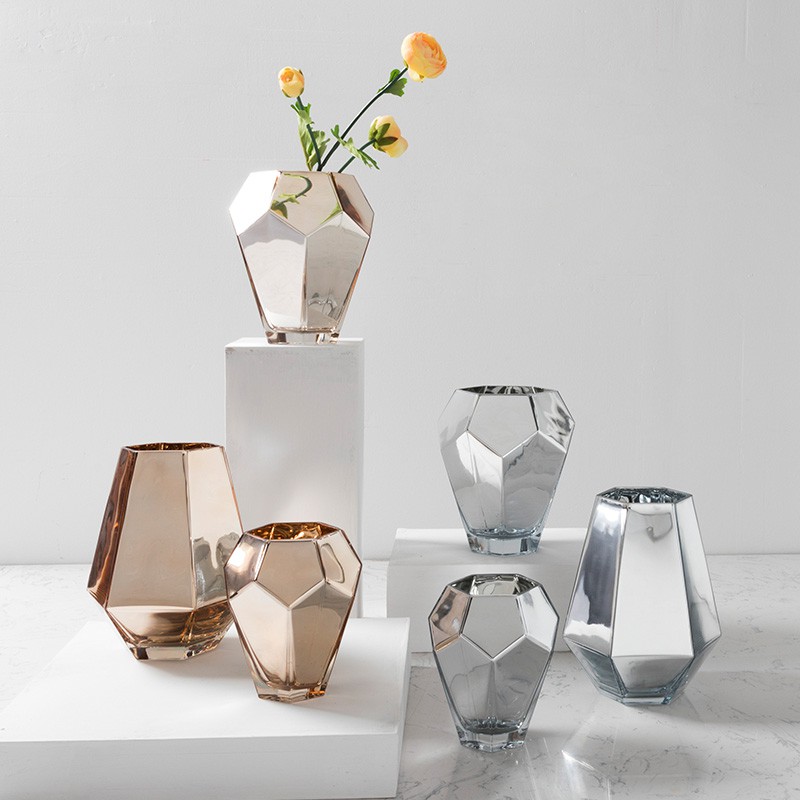 Safety first! Cleanliness plays a very important part if you want your flowers to last. Before putting your bouquet into their new home, disinfect and sterilize your vase to kill off any bacteria or dirt that may be harmful to your flowers.
2. Freshwater for fresh flowers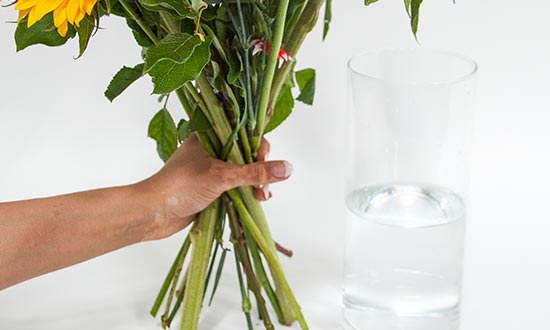 Always ensure that there are fresh and sufficient water for the flowers every day. Once the water turns murky, it means that there has been bacteria growth which will only shorten the lives of the flowers.
3. Pop some ice cubes and keep it cool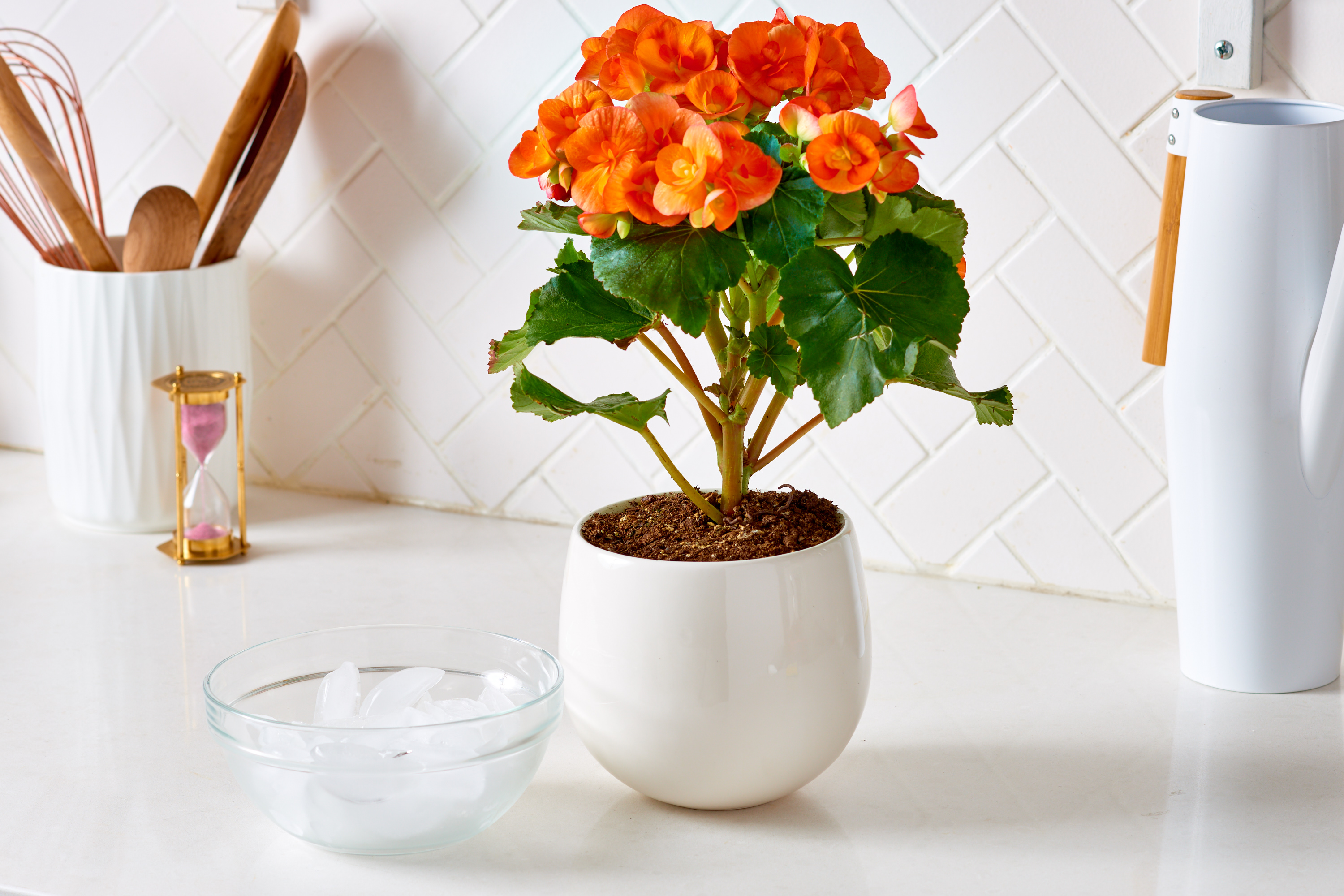 Another trick to keep your flowers looking fresh is to fill your vase with cold water and pop in a couple of ice cubes. It is also better to keep cut flowers in a cool place, away from strong sunlight. While sunlight is good for growing flowers, it will cause cut flowers to dry out faster, shortening their lives.
4. Cut the ends of the stems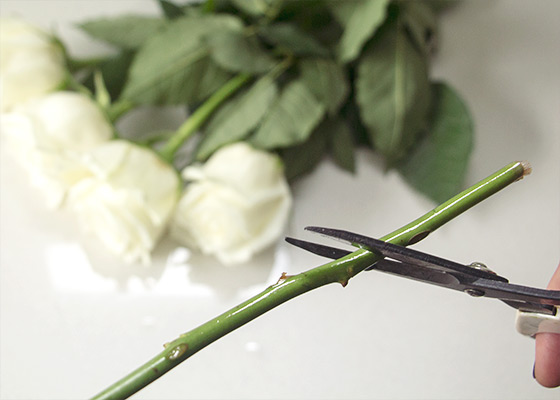 By cutting the stems, it will help the flowers absorb water and nutrients efficiently. Cut diagonally so that the stem will not rest flat on the bottom of the vase, and there will be enough exposure and surface area for minerals and water to be absorbed steadily.
5. Add flower food/preservatives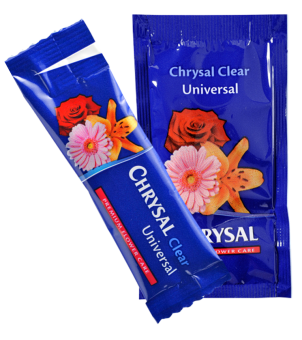 Flower food or preservatives will also be good in prolonging the lives of cut flowers. They can nourish flowers and also contains bleach which helps to prevent bacteria growth, making your bouquet last longer.
Bonus tip: Make your own flower food by mixing water, sugar, lemon juice, and household bleach!
6. Spritz some hairspray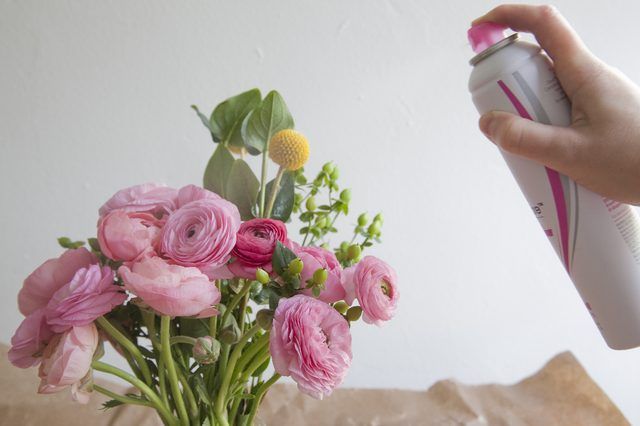 Here's one that's a little out of the norm: hairspray comes in useful not only when it comes keeping your hairstyle in place, but can also keep your flowers in pristine condition and prevent wilting.
7. Keep away appliances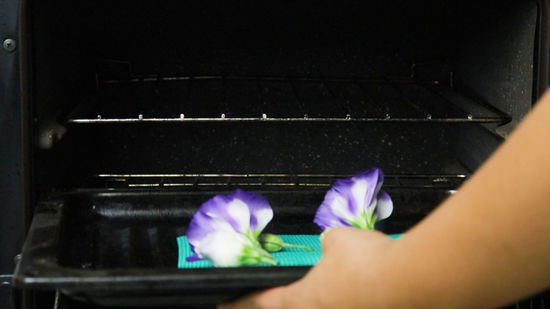 Household appliances like televisions give off heat, which can lead to your flowers becoming dehydrated and wilted. Be sure to place your precious flowers in a cooler spot.
8. TLC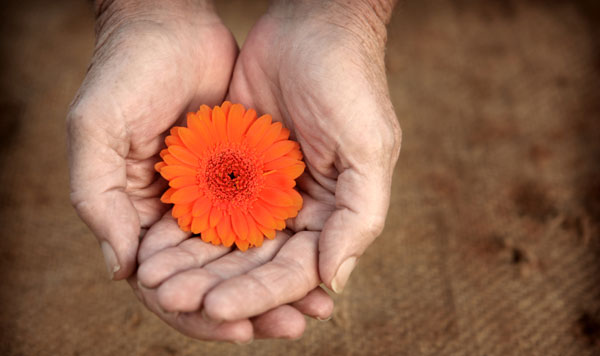 Last but not least, a little tender loving care will go a long way in keeping them alive. After all, flowers are living things as well, so shower them with care!
But if it's too much effort on your part, maybe you can suggest artificial flowers instead. *shrugs*
–
New to Shopee? Get $7 off (min. spend $15) with code*: FLOWERPOWER
*TNC Applies. Valid for new users from 16 to 23 Feb only.