Do your wedding guests a favour and get creative with your wedding favours. Whether you're having a beach wedding or a garden wedding, wedding favours are a must to thank your guests for celebrating this special day with you. For all our brides and grooms-to-be, here are some practical wedding favours that will express who you are as a couple and also give your guests something to remember:
For the pair that pigs out together:
1. Personalised mug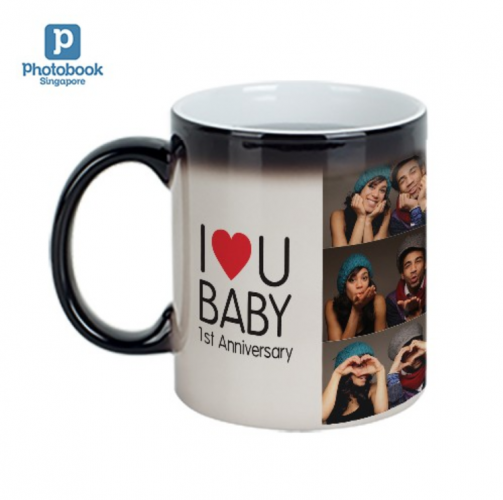 Share your love for food and cooking with your guests by giving them something to add to their kitchen. Give your guests a kitchen staple with a
personalised mug
from Photobook. If you want something extra special, get the
personalised magic mug
which changes design once it's heated. Add your favourite quote, couple picture or just keep it simple with a pattern – the choice is yours.
2. Measuring Spoon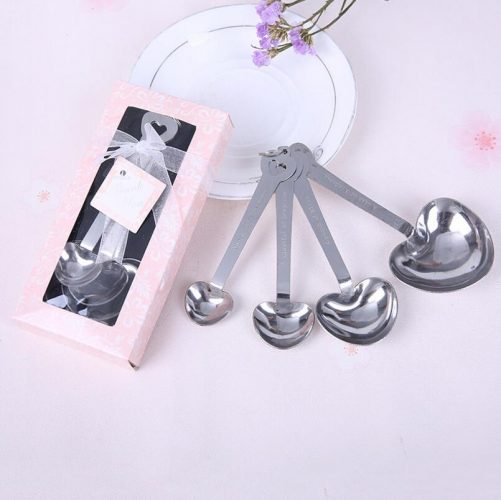 Give your guests spoonfuls of love with this
heart-shaped measuring spoons
. Each spoon is engraved with romantic phrases including 'a heap of perfection', 'a spoonful of devotion' and 'a dash of kindness'. Not only is this gift adorable, it's also useful so you're sure this is a gift that won't be left behind.
For the pair that travels together:
3. Luggage tag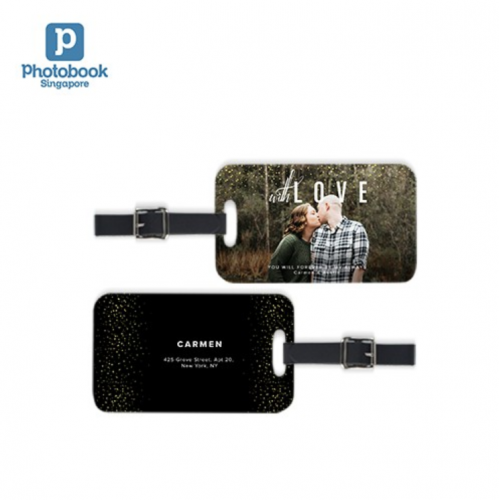 A practical wedding favour that shows everyone how much you love travelling is a luggage tag. What's even better is this
luggage tag
from Photobook that can be personalised, so if you want to be extra cheesy, you can personalise them with your ship name, or even your official couple hashtag! Luggage tags can also be used to replace card holders for seating assignments, talk about being multi-purpose.
4. Framed Photo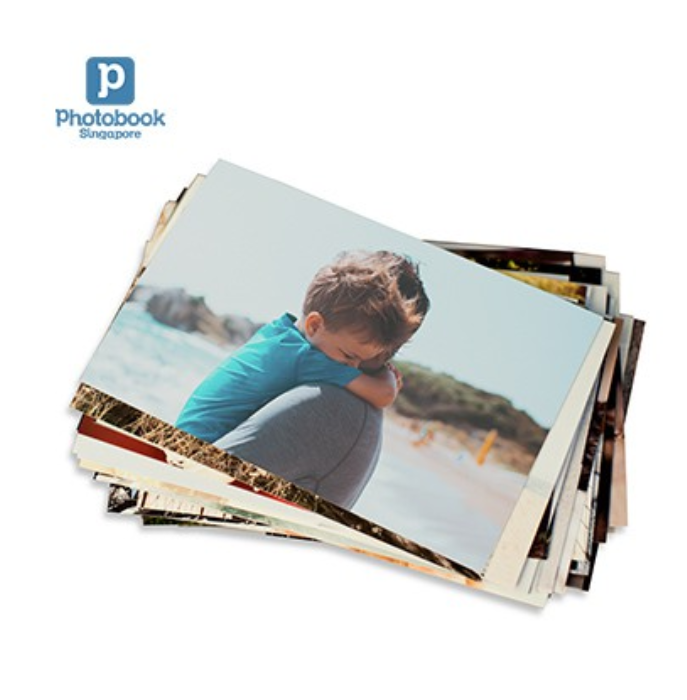 If you have a large collection of photos from all your sightseeing and overseas trips, why not share them with your guests? These photos can also be from your pre-wedding shoots to your journey together as a couple. Print them out via
Photobook
and enclose them in this simple
picture frame
. Not only is this a beautiful idea, it is also one of the most affordable as you can print out 50 different photos for just $10.
For the pair that loves trees as much as they love each other:
5. Tote bag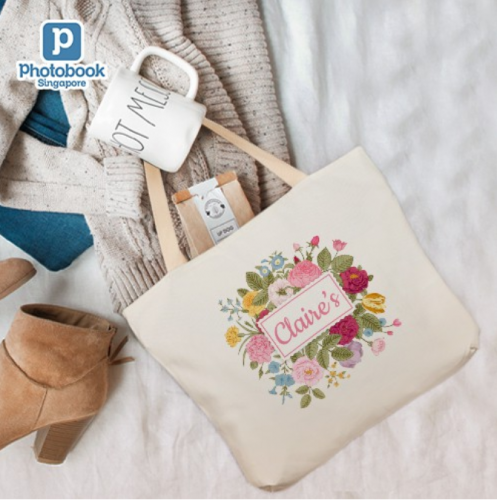 Show your guests how eco-friendly both of you are by encouraging them to be one as well. Give them a personalised
tote bag
from Photobook designed with your favourite quote or even a design created by you and your partner. You can also choose to put your couple or wedding hashtag on the bag! Best of all, you can stuff it with mini surprises for your guests.
6. Metal straw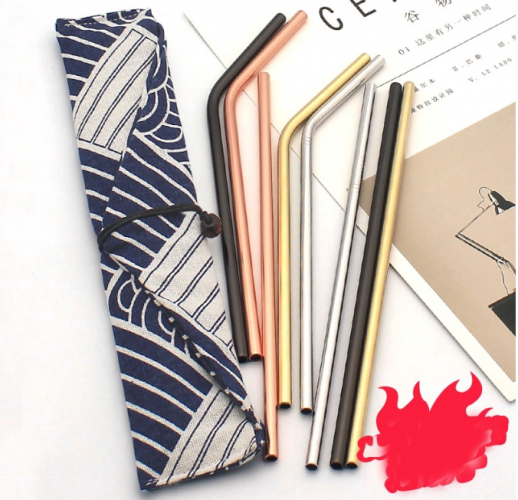 No eco-friendly person can live without their metal straws. Share your love for metal straws with your guests with this
3-piece metal straw
set. You can choose from rose gold, silver, and even multi-coloured straws, so you will definitely find one that will match your wedding's theme.
For the pair that's just too atas for any mainstream gift:
7. Tea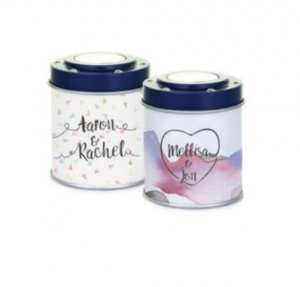 Show your guests how much you love tea time with artisanal tea from Clipper Tea & Co. They have tea-rrific options for you to choose from and you can actually decide how it will look like too. Choose between tea pouches or mini tins and personalise them with your very own wedding labels for that extra touch.

8. Candle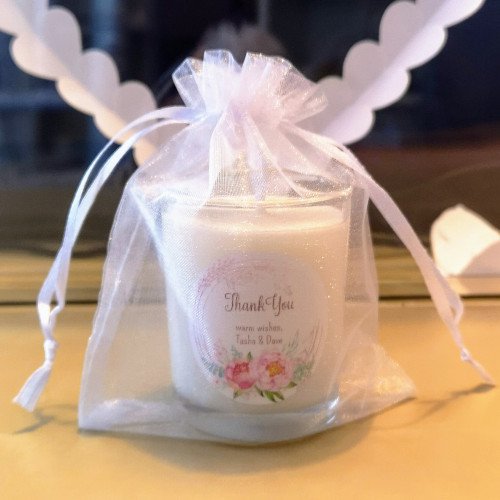 Add a warm luxurious touch to your wedding by giving your guests their own candle. There are many shops out there such as SG Wedding Favors that allow you to personalise candles for your wedding. You can choose the type of wax, scents and even the case that encloses your candles. With this wedding favour, your love will surely burn bright.

9. Honey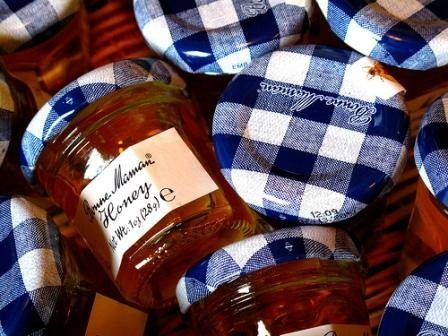 Show your family and friends that you were always meant to bee together with a nice glass of honey as a wedding favour. For an extra personalisation touch on the bottle caps or sides of the jars, you can consider getting your sweet supply from SG Wedding Favours too.

For the pair that goes "eh-wah eh-wah eh-wah":
10. Bottle opener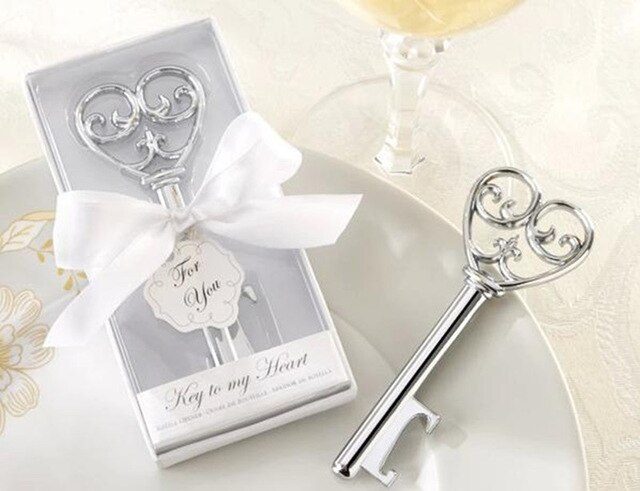 Raise a glass to your wedding and give your guests a
bottle
or a
wine opener
(if you prefer wine). It also comes in a beautiful box that you can personalise depending on your wedding's theme. Not only does it look adorably classy, it's also extremely practical.
11. Shot glass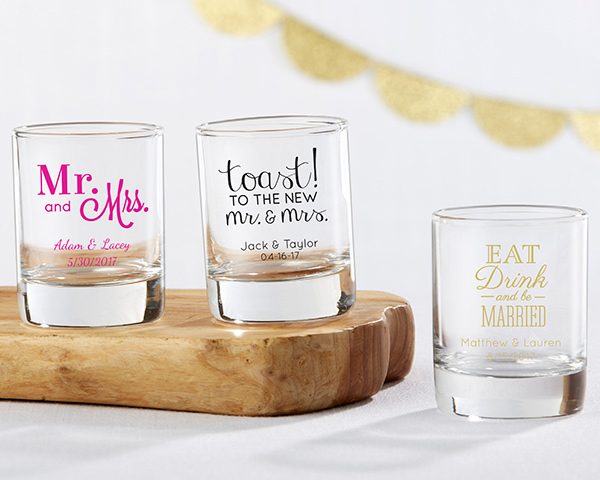 Add a shot of fun to your wedding with personalised shot glasses for your guests. This is perfect if you and your guests love throwing parties, hosting dinners or just drinking altogether. If you want it to be extra special, you can even personalise it with your guests' initials, or your wedding hashtag so that they'll remember it for life.

Besides wedding favours, you'll also need to decide on the type of wedding dress you want, the type of wedding reception table decorations and even wedding venues!
Have you chanced upon any other wedding favour ideas? Do share it with us in the comments section below and we'll add them in.
---
New to Shopee? Get $7 off (min. spend $15) with code*: WEDDINGFAVOUR
* TNC Applies. Valid for new users from 24 to 31 July only.]]>