Beyond the bountiful red packets and tongue-twisting Chinese New Year greetings. The highlight of this joyous occasion has got to be the Chinese New Year reunion dinner! Considered one of the most important meals among the community, it's no wonder the reunion dinner is such a huge feat to pull off. (Especially if you're cooking for a big family).
This year, give yourself a break and engage some of the best Chinese New Year catering services instead!
1. Neo Garden Catering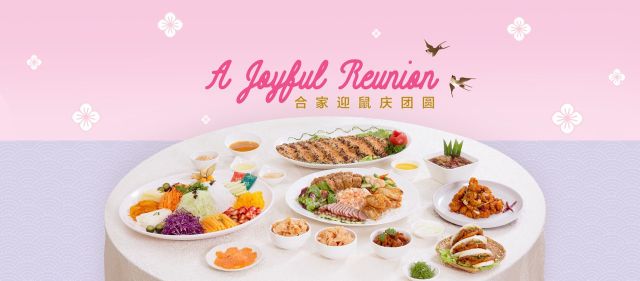 Neo Garden Catering is no stranger to most Singaporeans, having provided consistently high quality catering services since the early 90s.
Their well-loved Chinese New Year catering menus are back this year — one for smaller families (minimum eight pax) and another for bigger families (minimum 80 pax)! Each catering menu features eight to nine yummy dishes! Including popular items such as Har Lok Prawn, Sichuan Crispy Fish and Auspicious Treasure Pot. Don't forget to order their smooth and creamy Yam Paste With Gingko Nut dessert, which is loved by the older generation! Check out Neo Garden Catering's extensive Chinese New Year catering menu and place your orders as soon as possible!
2. Select Catering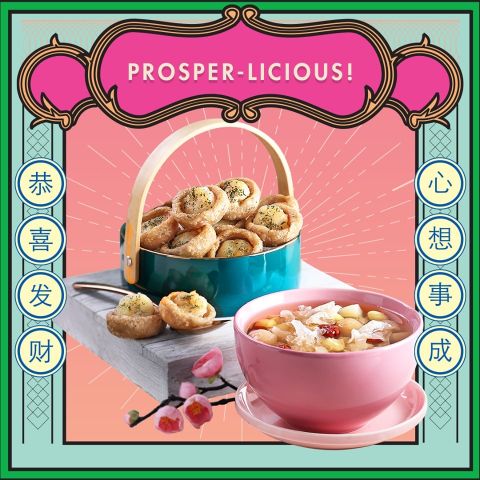 With more than 25 years of catering experience, Select Catering is proficient in providing quality food for banquets, parties, meal deliveries and buffet catering in Singapore! If you're looking for an extensive Chinese New Year catering menu packed with a wide variety of delectable choices to indulge in, you've come to the right place!
For the huge family gathering, go for the CNY 2021 Buffets that cater for 25 pax and above. Get the most bang for your buck with the Fortune Feast Buffet which features favourites such as Battered Fish Fillet with Lychee Plum Sauce and Pomelo, Fragrant Wok Fried Rice with Crab Meat and Shrimp and Abundant Wealth Crispy Fish Skin Yu Sheng! Select Catering also provides CNY Party Sets for those who prefer a smaller and more intimate Chinese New Year reunion dinner!
3. Yeh Lai Siang Catering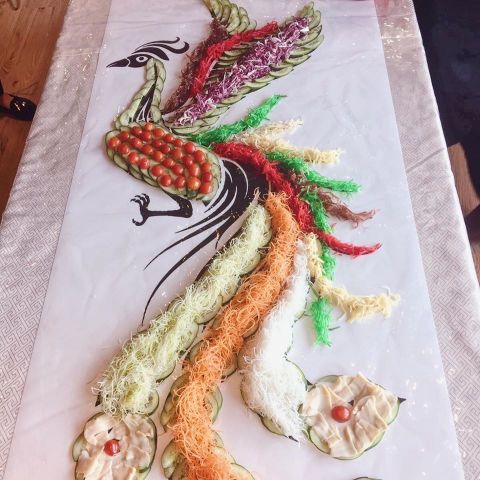 Yeh Lai Siang Catering is perfect if you're looking for a Chinese New Year catering spread that will impress the older generation! Inspired by traditional authentic taste, Yeh Lai Siang Catering prides themselves for preserving local flavours and culture through high-quality dishes since 1983.
Besides mouthwatering dishes such as Imperial Herbal Chicken and Fish Maw Treasure Pot, Yeh Lai Siang Catering also offers a vegetarian buffet option featuring Cereal Dusted Fish and Braised Hong Siew Tofu!
Turn the festivities up a notch with their special Yu Sheng which can be designed into prosperous Chinese phrases and adorable animal graphics such as an auspicious rat or golden phoenix! Yeh Lai Siang Catering's Chinese New Year catering menus provide for a minimum of 10 pax and portions can be adjusted according to your requirements.
4. On & On Diners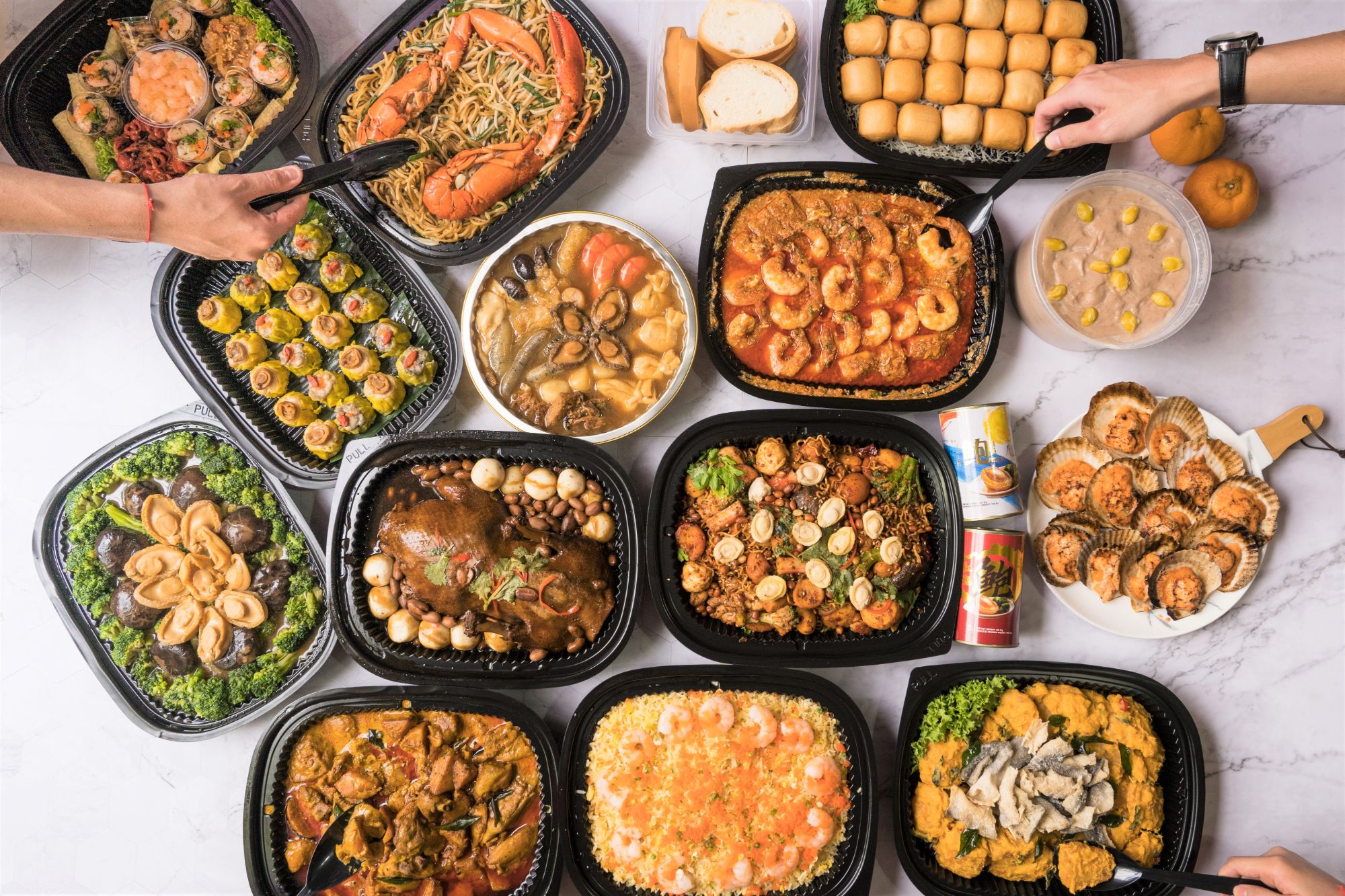 Established in 2009, On & On Diners has been perfecting and preserving the rustic local cuisine. With an emphasis on quality of ingredients coupled with local traditional recipes, they are ready to rock your tastebuds.  Additionally, it's halal-certified!
For Chinese New Year, On & On Diners has whipped up 2 different mini buffet menus, $30.82/pax with GST and $41.52/pax with GST. Delectable dishes on their menu includes XO Lap Cheong Fried Rice with Silver Fish, Cantonese Seafood Ee Fu Noodles,  Imperial Herbal Chicken with Chicken Essence and so much more.
They also introduced their first-ever Supper Buffet, where you can order from a wide range of dishes between 9pm – 2am. Now you don't need to worry about those hunger pangs while you stay up through the night for a game of mahjong or two.
5. Orange Clove Catering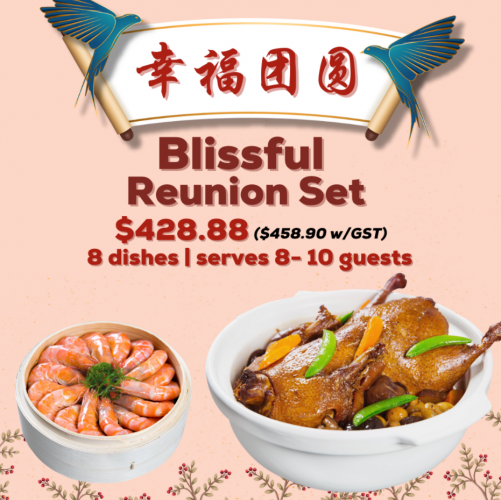 Looking to serve a small group of 10 guests? Check out their mini buffets featuring their crowd-pleasing Signature Curry Chicken, Assorted Nonya Kueh and Sea Cucumber Duck.
Are you a huge fan of Peranakan flavours? Then treat your family to Baba's Favourites or Nonya Indulgence menu, featuring delights such as Nyonya Beef Rendang and Signature Ayam Buah Keluak. Take a look at Orange Clove Catering's Chinese New Year catering menus and make your selection!
6. Nature Vegetarian Catering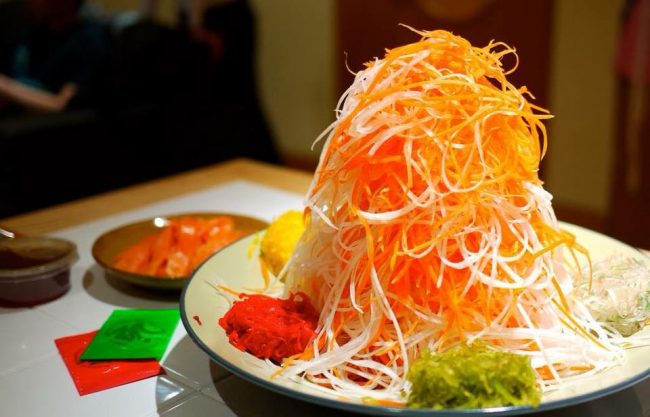 Give the gift of health this season! On Chinese New Year, indulge with your loved ones in a healthy feast with Nature Vegetarian Catering! Are you a vegetarian or someone who's looking for a healthier option? Eating vegetarian is a great way to kickstart the Lunar New Year.
Nature Vegetarian Catering's Chinese New Year menu caters to 20 pax and above, featuring popular vegetarian dishes such as Yi Fu Noodles, Abalone with Vegetables, Fried Golden Spring Roll and Sweet & Sour Ribs. You can also order a vegetarian Yu Sheng as an add-on!
7. YLS Catering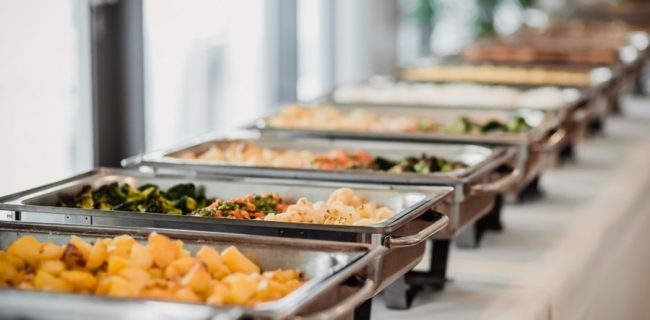 You're in good hands when it comes to YLS Catering. Being a renowned caterer who's been in the industry for more than 20 years, you know YLS Catering will go the extra mile to meet individual requests and needs and provide that customer satisfaction.
When ordering from YLS Catering's Chinese New Year catering menu, it's a must to try their local delights such as Braised Pork with Bun, Sliced Fish with Cereal as well as Deep Fried Ngo Hiang! Don't miss out on the creamy Yam Paste with Coconut Milk! It's bound to be a popular dessert of the night!
8. Delizio Catering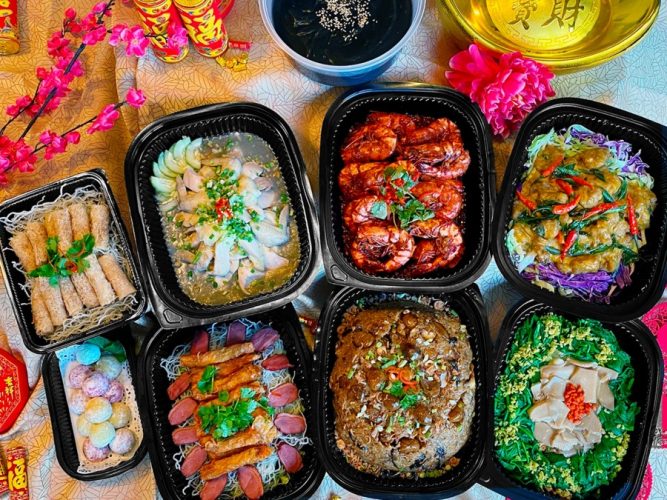 Dig into buffet spreads from Delizo Catering this Chinese New Year and feel the warmth! If you're looking for something more light-hearted, Delizo catering is just for you.
Ready to indulge? Their Chinese New Year catering menus are broken down into Party Sets and Bento Sets. Featuring irresistible dishes such as Sliced Abalone Yu Sheng Platter,  'Mala Style' Baby Lobster, Mango Style Pomelo just to name a few, you are in for a yummy feast.
Make your Chinese New Year catering orders early!
While here, check out the CNY ang bao rates for 2021 and start prepping those red packets. Or bookmark these simple 15-minute home workout routines and get ready to burn away the extra calories after the festive season! Our Chinese New Year sale is also happening now, so head over and grab all the festive goods that you need and get ready for the celebrations~
This article was updated on 26 January 2021. Additional research and updates done by Fatimah Tasmeem.
______________________________________________________________________
New to Shopee? Get $7 off (min. spend $15) with code*: CNYREST
* TNC Applies. Valid for new users from 28 Jan to 4 Feb 2021 only.