Every time Christmas season creeps upon us, the first thing we usually turn to get into the holiday spirit is music! Thankfully, there is so much Christmas music to keep us going throughout the festive season. If you don't want to listen to outdated tracks, we've filtered through Christmas songs from the modern era and narrowed it down to the best eleven songs you just have to hear!
11. "Candy Cane Lane" – Sia
Kicking off the list is this contemporary carol from pop singer-songwriter Sia. The song may not be very deep in terms of the lyrics, but it will definitely have you bopping along to the infectious tune. You wouldn't think Sia's interesting voice would be a fit for any festive song but, this one works way better than expected.
10. "Merry Christmas, Happy Holidays" – NSYNC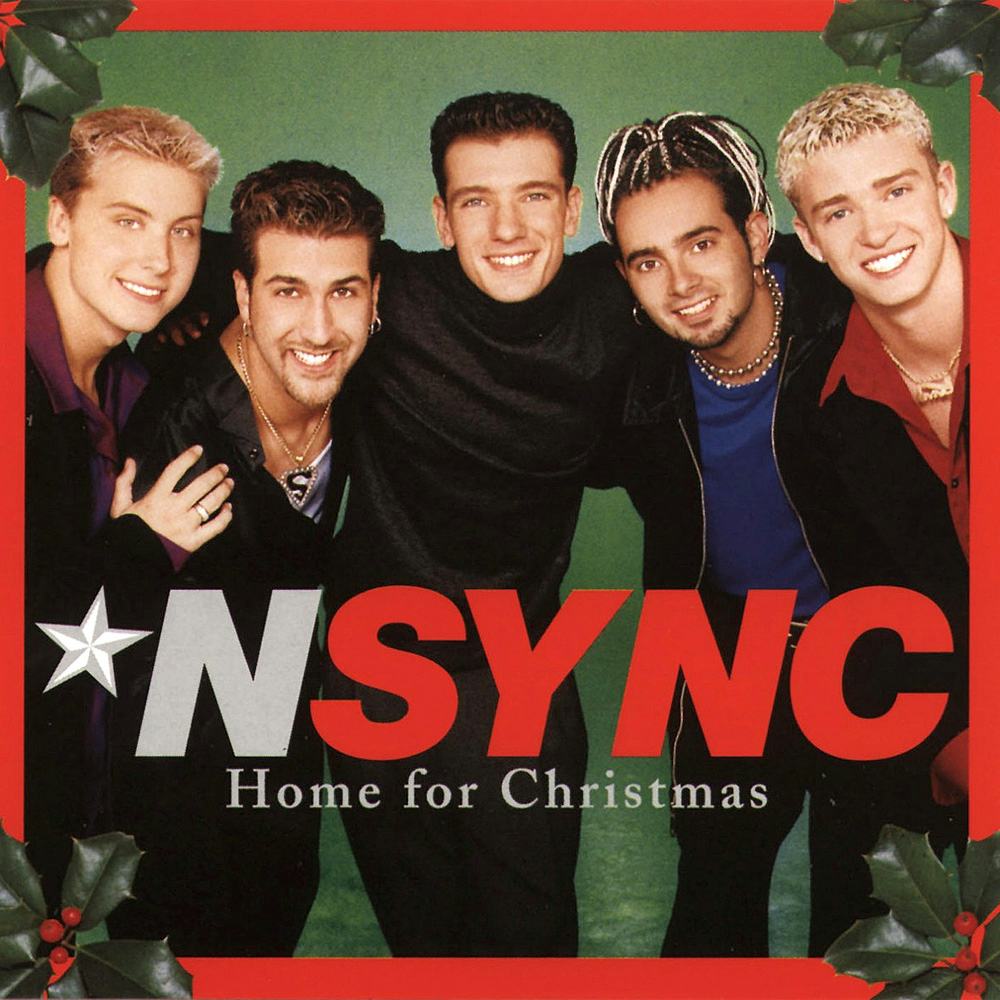 Who said boybands can't release timeless tracks? NSYNC did a pretty good job with this partially ambiguous holiday song. It features lyrics that are easy to remember and the cheery tune is sure to put a smile on your face. For us, all we can think of when we hear this song is Justin Timberlake's Maggi mee hair.
9. "8 Days of Christmas" – Destiny's Child
This unique R&B spin on "12 Days of Christmas" has us grooving on the spot. You wouldn't usually think of incorporating such a song into your Christmas playlist, but it makes you feel cooler than any regular holiday tune would. Every time the ladies ask, "doesn't it feel like Christmas" in the chorus, you instinctively want to say yes! The song is complete with Beyonce's dialogue at the beginning, a trademark of any 2000's hit.
8. "Have Yourself a Merry Little Christmas" – Sam Smith
A little-known fact about Sam Smith is that he doesn't like Christmas songs, which makes this an even more incredible feat! The crooner released his take of this Christmas classic at the end of his breakout year when he was known for his melancholic songs – and this cover fits right in with his style. What makes it more memorable is how he lingers over each word in his signature style.
7. "Like It's Christmas" – Jonas Brothers
This new track was just released in 2019 but, it may have instantly become a Christmas favourite. The recently reunited trio have found success with their comeback efforts and this single just sweetened an already amazing year for them. It's clear what's on the brothers' minds this holiday season – LOVE! This upbeat tune will have you up and dancing at any Christmas part, which is why we have it on loop.
6. "Santa Tell Me" – Ariana Grande
Ariana Grande is known to be a chart-topping pop princess now but, this wasn't always the case. When she was fresh off her success as a Nickelodeon teen star and trying to break out into the mainstream market, she released this track, which is a cute rendition of a song about getting a boy who'll stay with her for Christmas. Ariana's innocence paired with her powerful vocals in this song showcased why she was always meant for so much more.
5. "Christmas In Harlem" – Kanye West
Before he was known as Yeezus, Kanye already tried his hand at holiday hip-hop. Do you always avoid holiday tunes because of how cheesy the generic ones can be? Well, this should be your first foray back into the world of festive music. We may know now, but who knew 2010 Kanye had it in him to embrace the sentimental element of Christmas songs!
4. "It's Beginning to Look a Lot Like Christmas" – Michael Bublé
If you've seen the memes of Michael Bublé reappearing during the Christmas season, you should also know that it's because he's JUST SO GOOD! It is difficult to pick just one of his many Christmas hits, but this track is the first one we don't feel guilty hearing on the 1st of November.
3. "Last Christmas" – Wham!
This song belongs in the top 3 just for how popular it is – a movie based on and named after this song came out in 2019! The 1984 hit somehow transcends time to provide comfort to anyone going through a breakup during cuffing season. George Michael's "careless whispers" (get it?) at the start of the song transitions into his velvety voice that gives this song its legendary status.
2. "Mistletoe" – Justin Bieber
This original Christmas song from teen heartthrob with the swoon-worthy hair Justin Bieber may have had a lot of detractors when he first released it, but we feel that over time, it has become a must-have in holiday playlists across the world. The acoustic strumming paired with his maturing vocals adds a touch of innocence to this cute track. Shawty, we are with you.
1. "All I Want for Christmas Is You" – Mariah Carey
Are you even surprised? This hit could even fight for the title of best Christmas song of ALL TIME. It is probably the most popular holiday track. This song is still being played everywhere during the holiday season, and it's been 25 YEARS! But who could blame us, Ms Carey's unmatched vocals over an almost-perfectly merry tune is bound to be a holiday favourite, right?
There you have it, 11 of the best Christmas songs of the modern era, according to us! Special mention to the OG tracks that have paved the way for these new renditions and original music, like "White Christmas" by Bing Crosby and "Have Yourself a Merry Little Christmas" by Judy Garland. Do you have any favourites that you think we missed out? Let us know in the comments section!
---
New to Shopee? Get $7 off (min. spend $15) with code*: ALLIWANT
* TNC Applies. Valid for new users from 24 to 31 Dec only.