"I love being on my period!" —  said no lady ever. Whether it's insane cramps, unsightly stains, or the mad dash to the nearest pharmacy for period supplies when your period comes unexpectedly, periods are hardly any fun. That's why I decided to take the plunge to try a period cup even though I cringed internally when first introduced to it. Not only was it better for the environment, but also lauded to make periods more comfortable. Having used the cup for three years, I can attest that these claims are true. If you're considering making a switch, read on to learn about the pros and cons of menstrual cups, how to use them, as well as my recommendations on the best menstrual cups available!
What is a menstrual cup?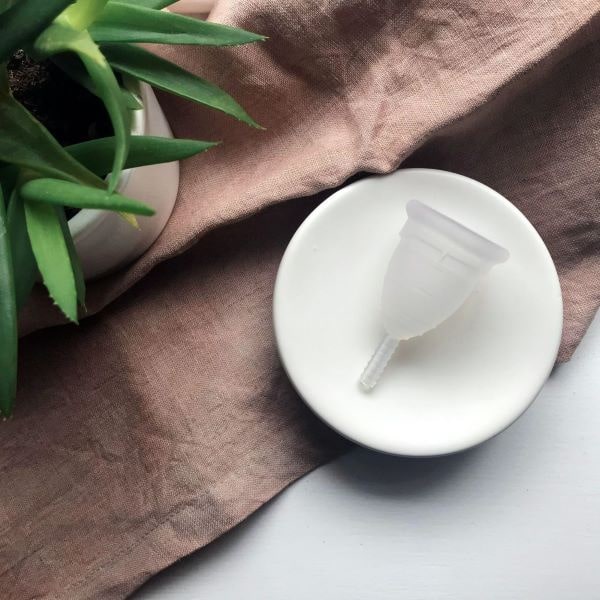 Menstrual cups are flexible, funnel-shaped devices typically made of medical-grade silicone. They are meant to be folded and inserted into the vagina to collect period blood. Menstrual cups are reusable and can generally last for a decade with proper care. 
What are the benefits of using a menstrual cup?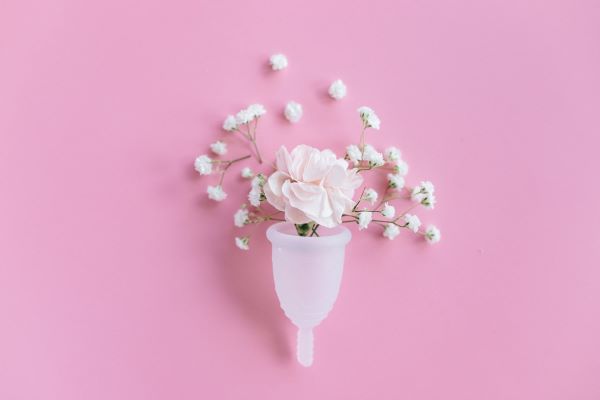 One of the main reasons the menstrual cup has become mainstream is because they presented an eco-friendly alternative to sanitary pads and tampons. In a single lifetime, each individual uses approximately 11,000 pads or tampons. This amounts to a sizable amount of period-related waste every year. 
What's more, both pads and tampons contain environmentally harmful pollutants and toxic chemicals that pollute the air when they sit in landfills. Switching to a reusable menstrual cup minimises waste, making periods greener and more sustainable.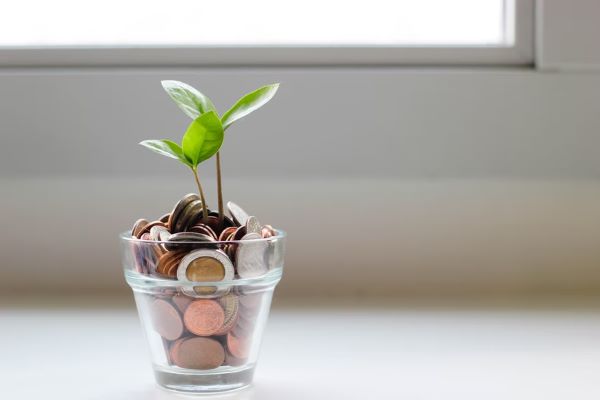 Another enticing reason to switch to menstrual cups is the money you're gonna save! Some of the best menstrual cups that can last you up to 10 years cost around $30 – $60. In the long run, this is definitely a more cost-effective option compared to disposable pads or tampons that you must repeatedly replenish.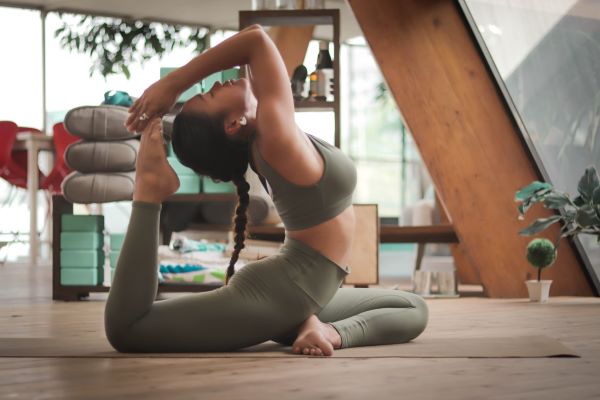 Menstrual cup devotees like me go so far as to say they're life-changing because of the comfort they offer. If you want to experience "feeling nothing" during your period, a.k.a no Niagara falls sensation, try the best menstrual cups for yourself. You're also less likely to kena stains on your clothes or your bed sheets as menstrual cups form an airtight seal around vaginal walls to prevent leaks — nobody wants to deal with those while you're on a period!
With menstrual cups, active ladies out there can go about with their regular workout routines without discomfort. You can wear menstrual cups for up to 12 hours, depending on your flow, before emptying them. According to HealthLine, compared to tampons that absorb your blood, there is a lower risk of getting toxic shock syndrome (TSS) with menstrual cups, a rare bacterial infection associated with tampon use. Menstrual cups also maintain the natural pH balance of your lady parts, as opposed to tampons that can dry you out. 
How to use menstrual cups?
Much like learning how to wear tampons, or contact lenses, there is a learning curve when making the switch. To help with your process, here are the general rules on how to use menstrual cups:
Disinfect the menstrual cup (you can sterilise it in hot boiling water)

Sanitise your hands and cup with

fragrance-free soap

Fold the menstrual cup. Popular fold methods include the C-fold and punch-down fold

Insert it and let it unfold completely 

Ensure that a seal is formed by trying to pull on the stem. If there is resistance it means that a vacuum is formed

To remove, wash your hands and find a comfortable position like squatting or standing up

Pull the stem gently and pinch the base of the cup to ease it out

Empty it in the toilet bowl and rinse the cup before re-inserting
What are the risks involved in using a menstrual cup?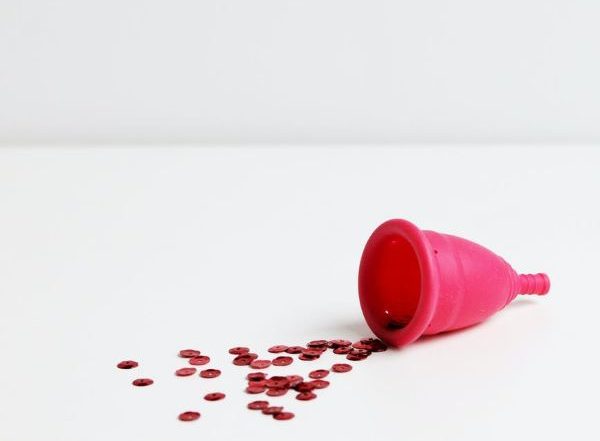 While menstrual cups offer a host of benefits, it is important to assess the risks involved to make a well-informed decision. There is medical consensus that they are generally safe when used with proper care, but there are very rare cases of TSS associated with menstrual cup usage. It is important to note that you have to be committed to keeping the menstrual cup at tip top hygiene at all times during use in order to prevent any forms of infection. 
Those with an intrauterine device (IUD), history of TSS, uterine fibroids, endometriosis or vaginismus are advised to consult a doctor before using. 
Best menstrual cups in Singapore for beginners
1. Blood Menstrual Cup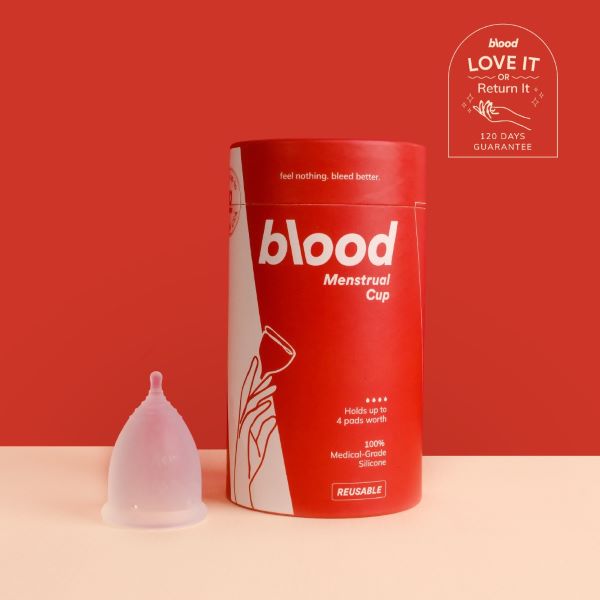 If you're trying menstrual cups for the first time, the Blood Menstrual Cup (available on Blood Official Store) is one of the best options for beginners in Singapore. Despite its beginner-friendly size, the Blood Menstrual Cup is a viable option for heavy flowers as it holds up to four pads worth of blood. With proper care, it can also last up to ten years! 
It also comes along with a handy cleansing pouch and a step by step guide on how to use the menstrual cup. What's more, you get a 120 day risk-free trial which allows you to get a refund if you find it unsuitable. 
Pro tip: For the first time, we recommend wearing a sanitary pad, panty liner or period panties in case of leakage. 
2. Freedom Menstrual Cup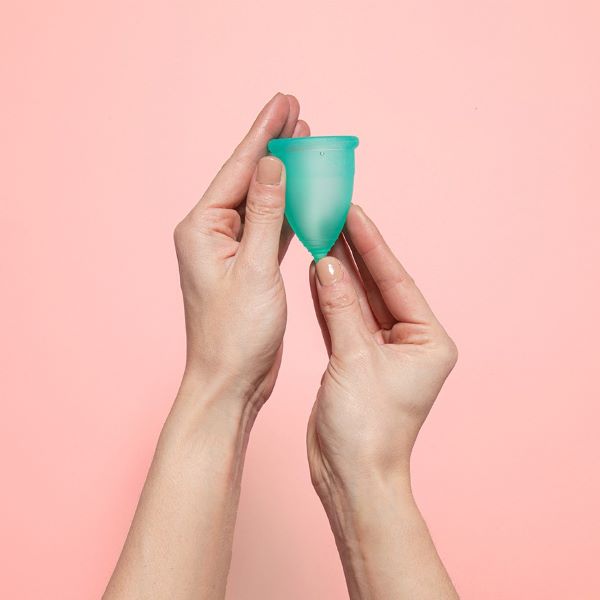 The Freedom Cup Menstrual Cup (available on Freedom Cups Official Store) is also one of the best entry-level options to get in Singapore. Freedom Cup is a homegrown brand that gives a cup to women in underprivileged communities for every cup bought. They come in two sizes — mini and grande. While both sizes can be used, the mini sized cup is more malleable and easy to use for beginners. However, those with a heavy flow can consider getting the grande sized cup instead.
3. Tieutcup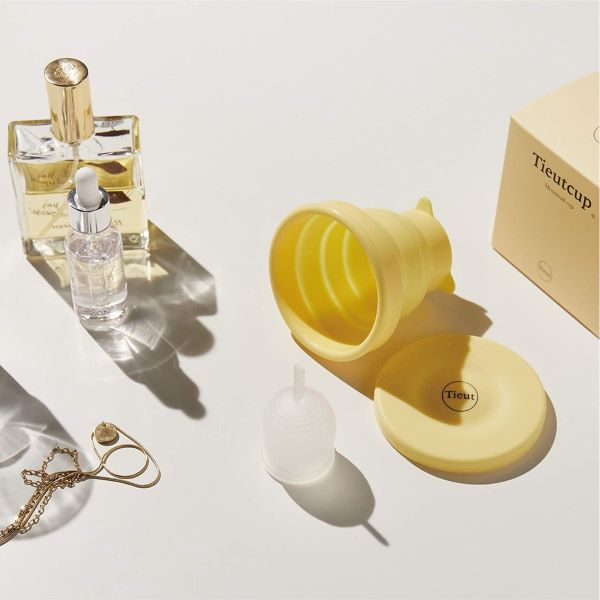 The Tieutcup (available on Tieut) from Korea is one of the best starter menstrual cups that is suitable for those with a heavy flow! The cup is shaped like a bell which prevents it from sliding out, and is available in two different sizes that you can experiment with. It comes together with a handy collapsible storage cup, much like a collapsible tumblr that you can slide into your bag neatly. 
4. Organicup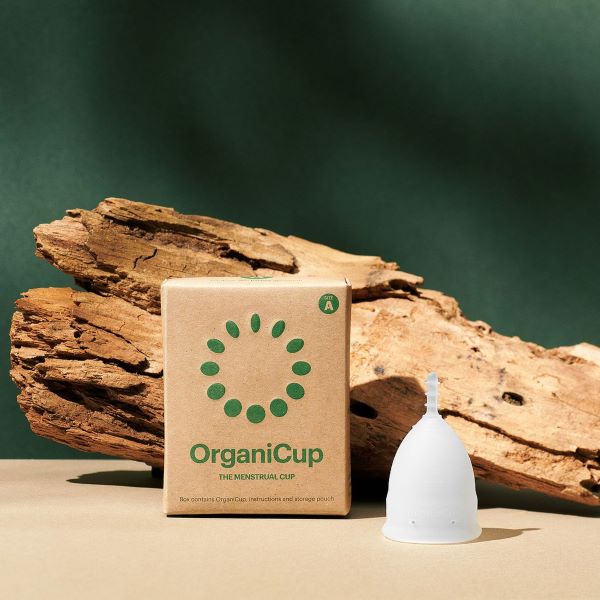 The OrganiCup (available on summerandpeach.sg) is a no frills option that is recommended for anyone who is interested in trying menstrual cups for the first time. According to reviews, the OrganiCup is one of the softest menstrual cups in the market, which makes it easy to fold. They also have very clear instruction manuals on how to use and handle the menstrual cup which are useful for first timers!
Best menstrual cup in Singapore for those with sensitivities
5. Saalt Soft Menstrual Cup Small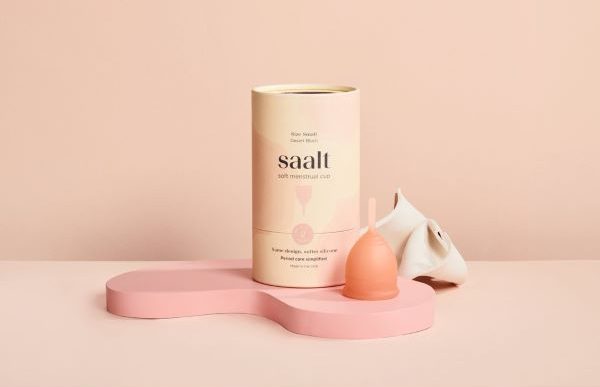 If you've experienced bladder or vaginal sensitivities when using firmer menstrual cups, don't give up just yet — the Saalt Soft Menstrual Cup (available on The Period Co.) is designed with people like you in mind! They are made with an ultra-soft silicone formula that is gentle and suitable for those who experienced cramps or discomfort with firmer cups. Many users have found their "Goldilocks cup" (the perfect fit) in Saalt, and attested to how comfortable and easy to use. That's why it is one of the best menstrual cups in Singapore for those with sensitivities!
6. Lunette Menstrual Cup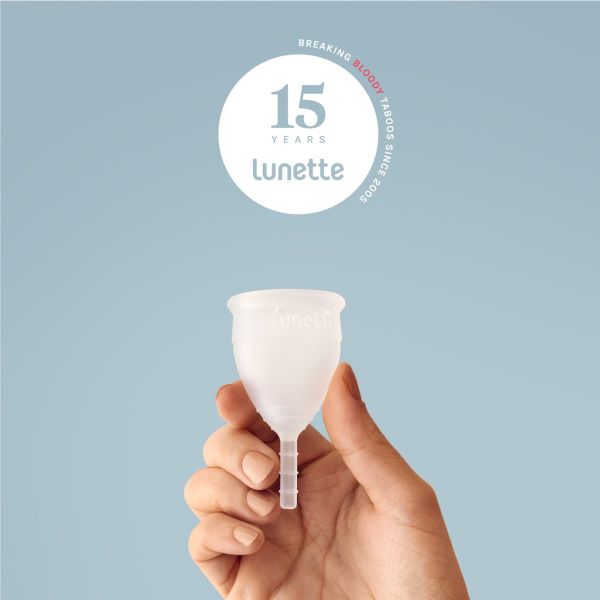 The Lunette Menstrual Cup Model 1 (available on The Period Co.) is one of the best options in Singapore for those with bladder sensitivities. Made of medical-grade silicone from Finland, the Lunette menstrual cup is hypoallergenic and toxin-free. The cup also contains ridges for an easy grip and removal. This cup is recommended for ladies with light to medium flow!
7. Lunacup Ring Menstrual Cup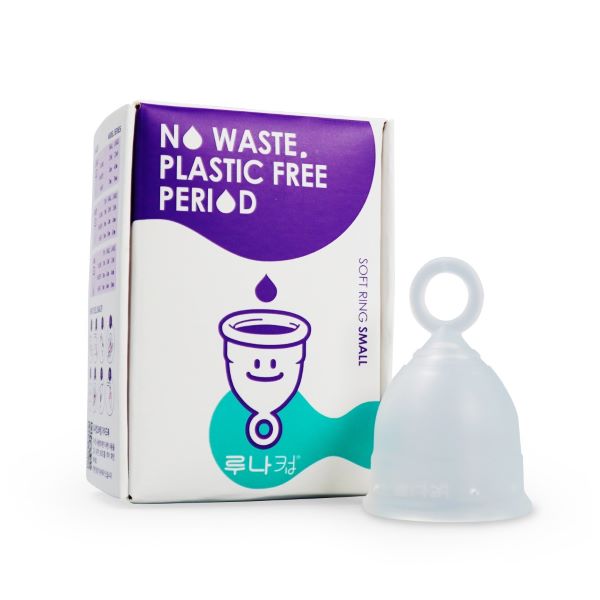 Many girls worry about period cups getting lost inside their bodies — but rest assured that this is not physically possible. However, period cups can get stuck and be difficult to remove especially when you're still getting used to it. The Lunacup Ring Menstrual Cup (available on Lunacup.sg) eases your learning curve by replacing the usual stem with a ring that is easy to grip on. Do note that this cup is stated to last up to three years, instead of the usual 10 years.
Best menstrual cups for women who underwent vaginal birth
If you have just given birth, please note that it is important to seek doctor approval after your postnatal checkup to determine if menstrual cups are suitable for you.
8. Anytime Menstrual Cup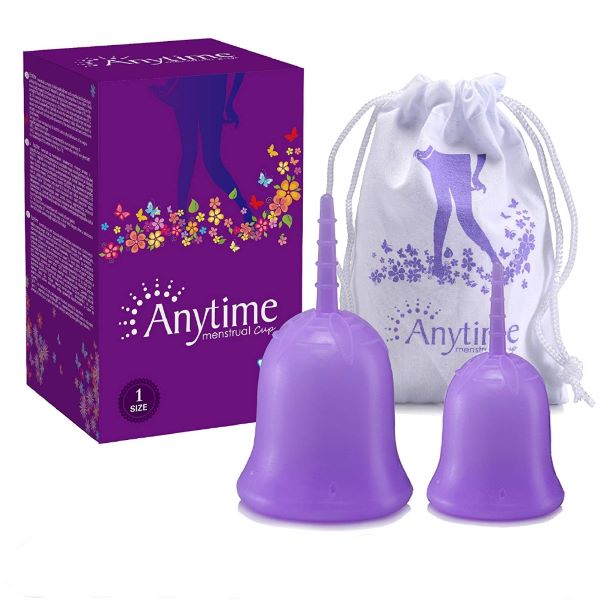 Our bodies go through major changes after natural childbirth, and the trusty cup that you've been using might not be suitable anymore. If you're looking for a cup designed for women after childbirth, the Anytime Menstrual Cup (available on fengyuan.sg) is one of the best affordable options in Singapore to consider. Each set comes with two different cups, with the larger one recommended for post-childbirth. Despite its wallet-friendly price tag, rest assured that the Anytime menstrual cup is made of medical grade silicone that is 100% BPA free.
9. The Hivette Menstrual Cup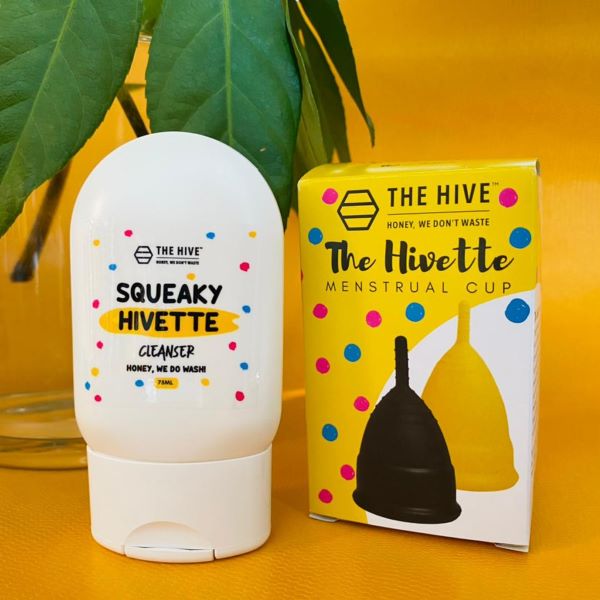 Another option that women who have undergone natural childbirth can consider is The Hivette Medicine Grade Silicone 35ml Menstrual Cup (available on The Hive Store). Their menstrual cups come in unique colours like yellow and black, and can last up to 10 years with proper care! They offer comprehensive videos and infographics that teach you how to use menstrual cups, so visual learners can learn it in a breeze! Each cup comes with a lovely waterproof pouch that lets you store them conveniently.
Best products for menstrual cup maintenance
When menstrual cups are involved, hygiene is extremely important. Case in point: never insert a menstrual cup without sterilising it and washing it thoroughly to avoid infections! To help maintain your menstrual cup and make it last as long as it can, here are some products you can get:
1. Blood Menstrual Cup Cleansing Pouch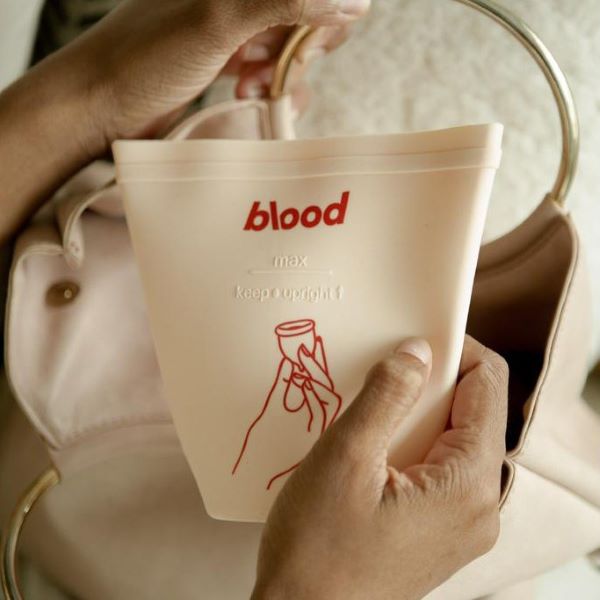 Apart from being a nifty carrying case, the Blood Menstrual Cup Cleansing Pouch (available on Blood Official Store) also makes sterilising your menstrual cup fuss-free and straightforward. Simply put your menstrual cup into the pouch, fill it with water and pop it into a microwave oven for two to three minutes!
2. SHE Period Cup Cleanser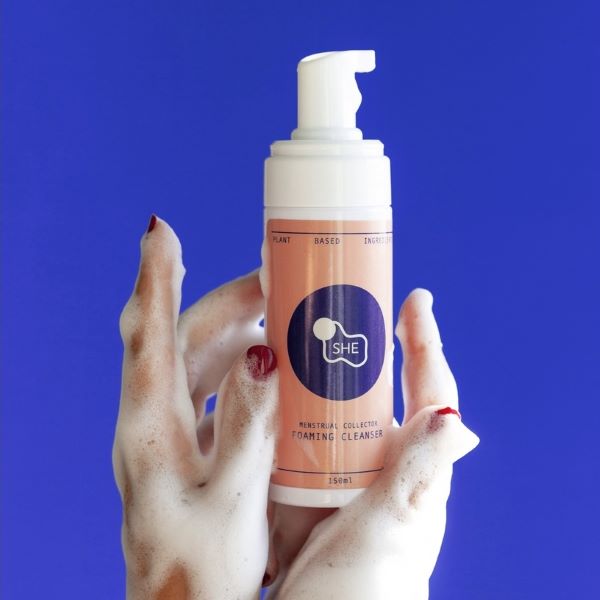 When cleaning period cups, it is recommended to use fragrance-free and hypoallergenic soaps like the SHE Period Cup Foaming Cleanser (available on SHE Period). This cleanser is formulated with plant-based ingredients and is non-toxic, which makes it one of the best cleansers for menstrual cups.
3. Tieut Feminine Wipes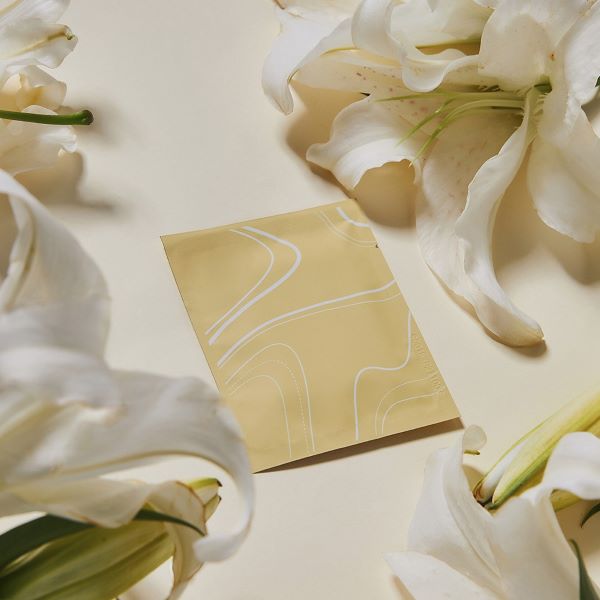 If you're always out and about, bring along some Tieut Feminine Wipes (available on Tieut) when you're on your period! Formulated with natural ingredients like mugwort and fig, these intimate wipes gently cleanses and removes odor causing bacteria. They help to maintain the pH balance of your intimate parts, and are free of dyes and parabens. 
Conquer great aunt flo with the best menstrual cups in Singapore
From beginner-friendly cups to cups designed for women who have given birth, go with your flow in comfort with the best menstrual cups in Singapore! Make your periods even easier with the best massage chairs in Singapore that can help you relieve knots and tension. In addition, beat the period fatigue with Cheong Kwan Jang Korean ginseng!