It's a new term, which means back to school for a new semester of lectures and tutorials! And if there's one thing you should prepare for, it's definitely equipping yourself with all the materials you need to take notes! Are you thinking of ditching the trusty pen and paper for an iPad instead? Check out the Apple flagship store on Shopee Singapore for the latest range of iPad models (think iPad Pro and iPad Air) best suited for students! at your fingertips, note-taking will be a breeze for school! Read on down below to find out the benefits of having an iPad for your university education as well as the best note-taking apps for iPad that everyone else is using!
Is an iPad better for university than a laptop?
If you're torn between buying an iPad or a laptop for school use, know that you're not alone. As both are relatively big-ticket purchases, it's important to weigh the pros and cons before you come to a decision. After all, you will be using this device for your university years and beyond! 
iPad
Laptop
Pros

More lightweight (up to 643g)

Portable

Powerful iPadOS

Easyaccess to App Store

High resolution front and rear camera

Seamless data integration with other Apple devices

Support handwritten digital notes and drawings

Comes with cellular data support models

Reliable operating system

Longer battery life (up to 16 hours)

Runs intensive softwares smoothly (e.g. R or MATLAB)

Larger screen options

Cons

Shorter battery life

Software limitations

Additional expense for accessories (e.g. Magic Keyboard, Apple Pencil)

Only up to 12.9 inch screen options

Heavier compared to iPads (up to 2.5kg)

Little to no access to popular study apps

Poorer webcam quality

Hard to write or draw on the laptop trackpad

Mostly WiFi support only without cellular data
Best iPads for students
1. iPad Pro (5th Generation) — best battery life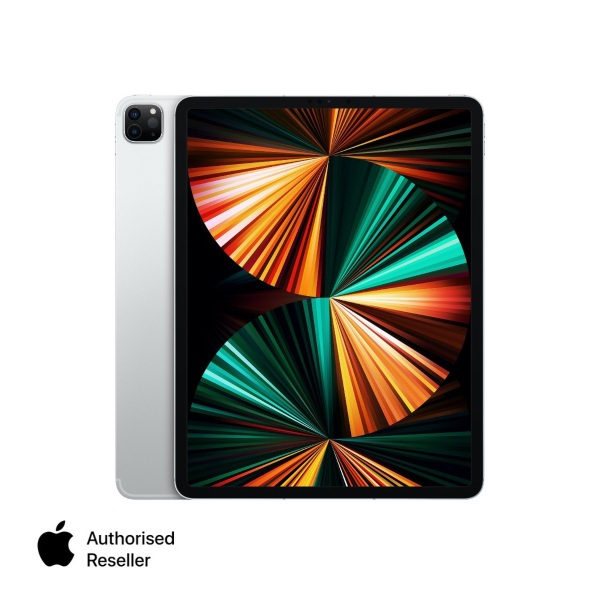 If budget is not a concern, the Apple 12.9 inch iPad Pro Wi‑Fi + Cellular (5th Generation) (available on Apple Flagship Store) will be your best study companion. Featuring the powerful Apple M1 chip used in Macbooks, this latest iPad model has absolutely no problem keeping up with your hectic school life. You'll also get 8GB of RAM with the 128/256/512GB models and 16GB RAM for the 1TB and 2TB versions. 
Additionally, the huge 12.9-inch liquid retina XDR display (largest among the iPad Pro) guarantees you won't need to squint your eyes for your wordy readings. It also supports 5G for rapid downloads and high-quality streaming — probably overkill for your recorded lectures but still a good-to-have if you're dealing with large files. The cameras are great on this sleek device too, think 12MP rear and 12MP front cameras. Both will come in handy when capturing photos of school documents or when zooming schoolmates for a group project. 
Need more reason to splurge on this best iPad for students? The iPad Pro is the only device thus far that works with the latest Apple Pencil (2nd Generation)! So if you're getting an iPad mainly for the ability to create handwritten digital notes with the new Apple Pencil, the iPad Pro is your only right choice!
2. iPad (9th Generation) — best value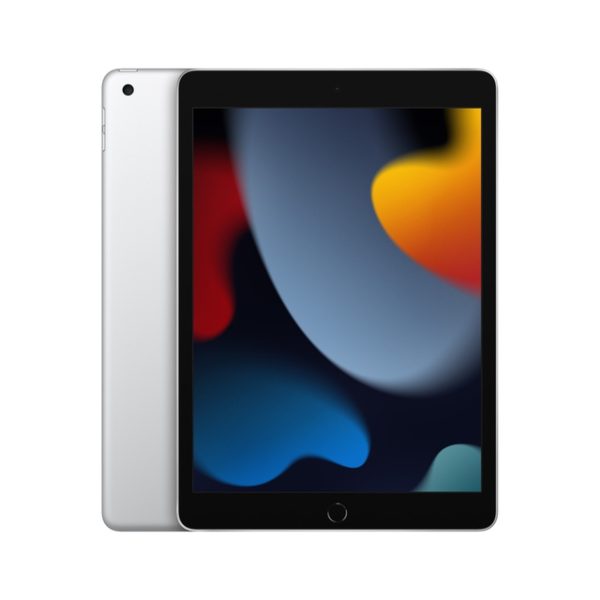 An iPad can be a big purchase for most university students, which is why getting the most value out of the device should be your top priority. Although not the most powerful, the latest Apple iPad Wi-Fi (9th generation, 2021) (available on Apple Flagship Store) is more than sufficient for school. The 10.2-inch retina display is comfortable for readings and annotating documents. It runs on a better A13 Bionic chip (compared to the A12 Bionic chip in iPad 8th generation) which is considerably fast for school work. In addition, the 12MP front-facing camera is a huge upgrade from the 1.2MP found on the 8th generation so you need not worry about blurry Zoom video calls with your professors or schoolmates. 
Have some more budget to spare? Then we strongly recommend picking the 256GB version instead! There's also a more affordable alternative at 64GB. However, we suggest saving your school documents on cloud storage instead of relying on the device's memory if you're opting for the 64GB model. Another thing to note is that the iPad (9th generation) is only compatible with the older first-generation Apple Pencil, so you won't be getting the useful gesture functions supported in the Apple Pencil 2. But trust us, even with these compromises, the device is still one of the best iPads for students!
3. iPad mini (6th Generation) — most portable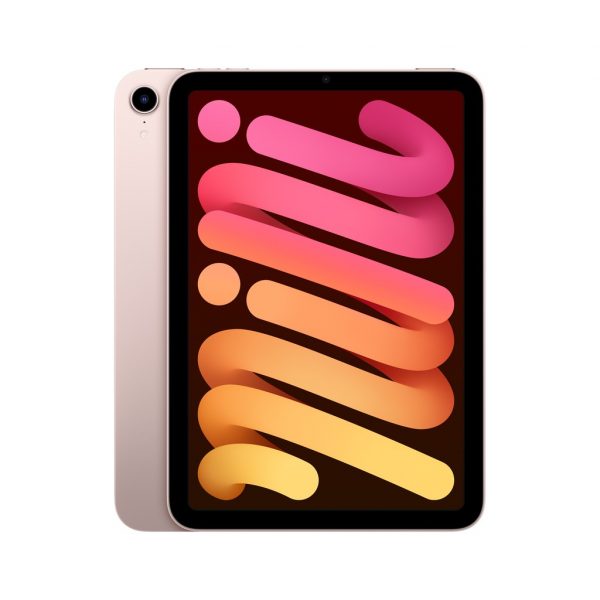 With the Apple iPad mini Wi-Fi (6th Generation) (available on Apple Flagship Store), you won't even be needing a backpack for school. Because that's just how compact this device is! At only 297g, it is one of Apple's lightest devices — perfect for students who study on the go and need a device that's good for simple note-taking and document reading. However, this also means that you'll have to work with a smaller screen size (8.3 inch liquid retina display), but this is an upgrade from the Apple iPad mini Wi-Fi (5th Generation)'s (available on Apple Flagship Store) 7.9 inch display. The iPad mini (6th Generation) runs on an A15 Bionic chip and comes in 64GB or 256GB capacities.
While this best iPad for students works with the second-generation Apple Pencil, the iPad Mini is not equipped with the Smart Connector. This means you won't be able to hook the device up with accessories such as the Apple Smart Keyboard. But fret not, it still works without a hitch with the Apple Magic Keyboard (available on Apple Flagship Store) if you're frustrated with the on-screen one. Starting from less than $800, we think the iPad Mini is a steal for what it's worth!
Best iPad accessories for school
1. Apple AirPods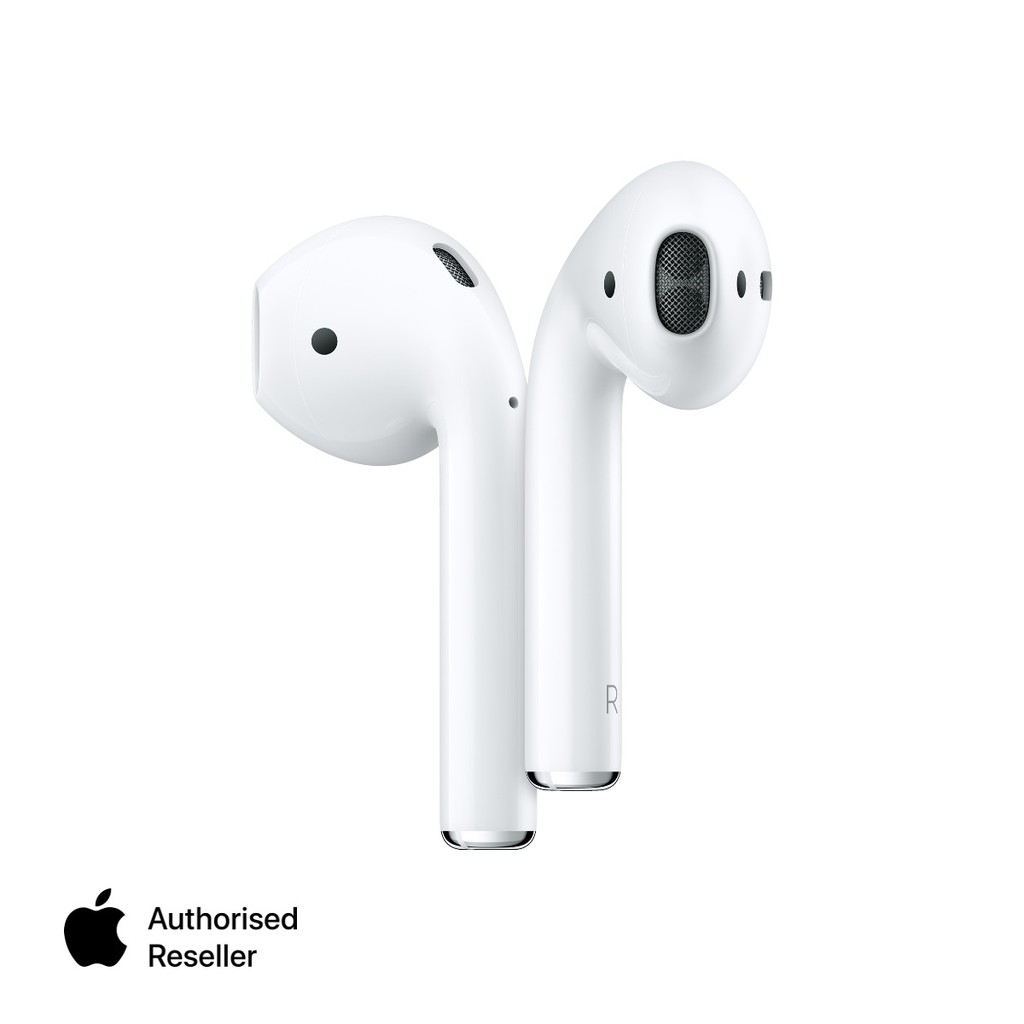 Do you study on your iPad while you commute? Let's be honest, the bus or train isn't really the most conducive study environment. Thankfully, you can turn to the Apple AirPods (available on Apple Flagship Store) to mute the noise out for better concentration. These wireless earbuds have superb audio quality and battery life. This ensures you'll be able to enjoy crystal clear audio when tuning in to your recorded lectures. 
2. Apple Smart Keyboard Folio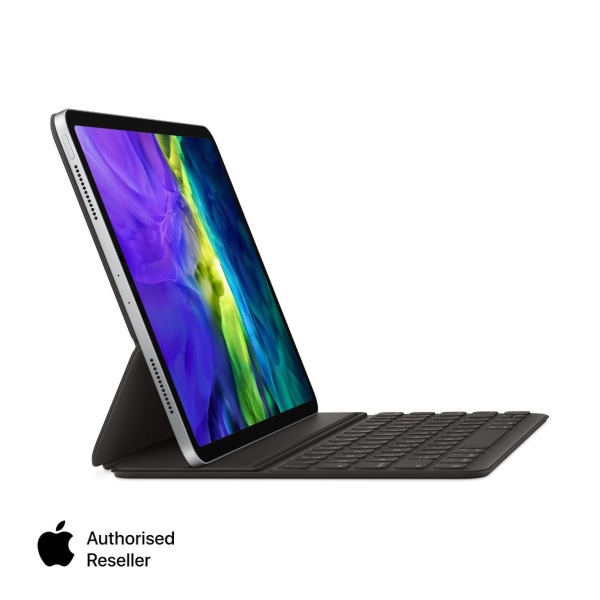 If you're planning to purchase the 12.9-inch iPad Pro, we suggest bagging this Apple Smart Keyboard Folio (available on Apple Flagship Store) home as well. Not only is this a good protective case for your iPad, it also doubles as a portable physical keyboard. Perfect for those who can't type quickly in lectures with the on-screen keyboard. It connects seamlessly without the need for pairing or charging. Just unfold and type away!
3. Apple Pencils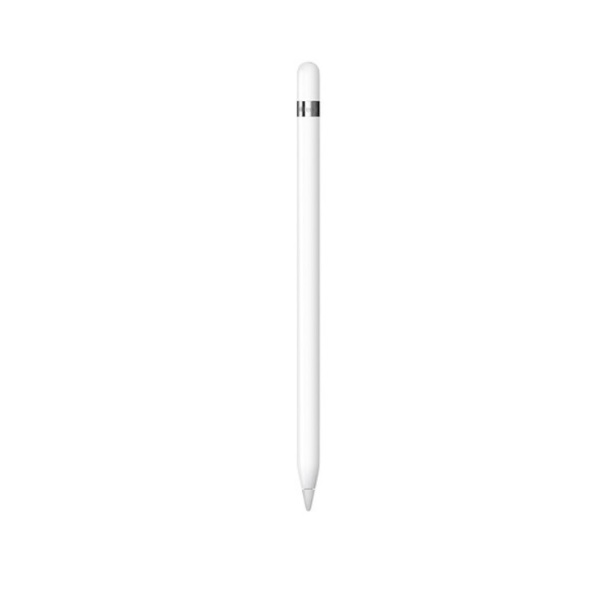 Use your iPad like a school notebook when you own an Apple Pencil (available on Apple Flagship Store)! Jot down the necessary information with pixel-perfect precision in the best note-taking apps for iPads. Apple Pencils also sense pressure sensitivity — an important function for aspiring artists. Studying has never been this fun and easy!
4. iPad screen protectors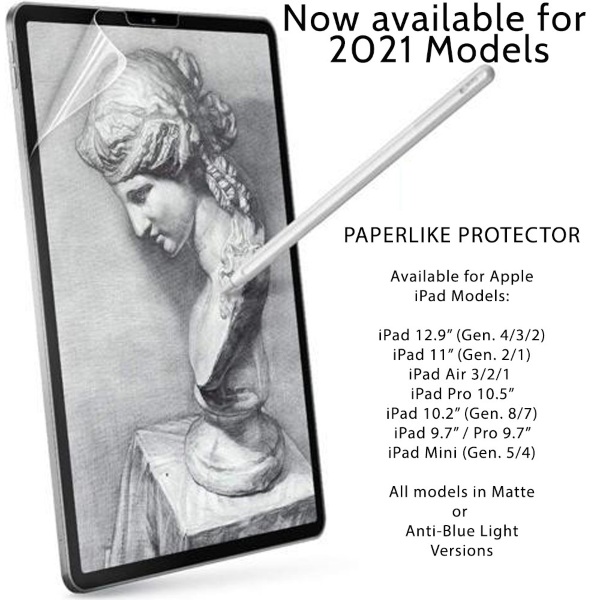 Cracks or damages on your iPad screen can interrupt your learning experience. Protect your iPad with an iPad tempered glass screen protector! Choose from various types of screen protectors such as iPad privacy screen protectors to stop others from peering into your screen as your study on the go. There's also the popular Benks Paper-Like iPad Screen Protector (available on Gadget King Official Store) which gives your screen a matte and papery texture. This screen protector is extremely satisfying to write on with your Apple Pencil. It can come in handy for art students who like to sketch on their iPads. 
5. iPad cases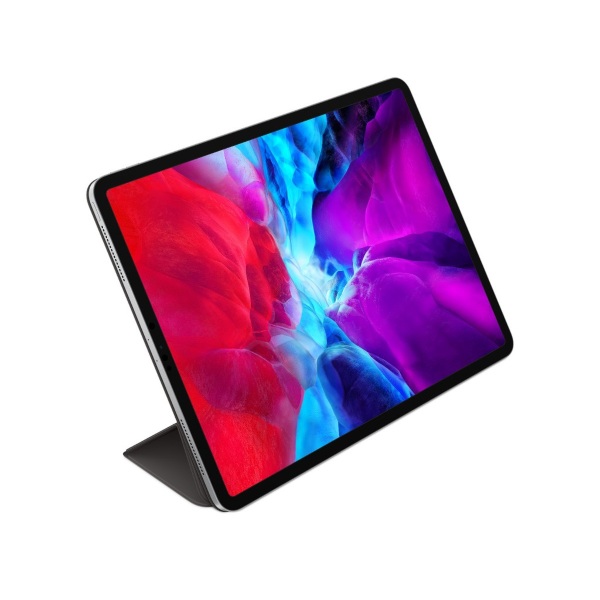 Another great protection you can equip your iPad with is an iPad case. Cases and covers come in many types, materials and designs so you can find one that suits your needs. We highly recommend getting the Smart Folio for 12.9-inch iPad Pro (available on Apple Flagship Store). This polyurethane casing not only protects your hardware but also automatically wakes and sleeps your iPad Pro when opened and closed. You can fold it into an iPad stand for hands-free reading or viewing. 
Best note-taking apps for iPads every student needs
1. Evernote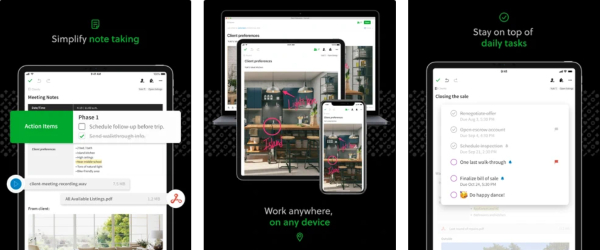 Evernote is notably (pun intended) one of the best note-taking apps for iPad. Launched in 2000, Evernote has evolved to include numerous useful features that can help in your studying. Its intuitive user interface makes it easy for students to do simple note-taking. 
But if you're up for something more complex, you can make use of Evernote's large toolkit filled with templates and integrations with major apps (think Google Drive) to achieve more with your notes. Scan documents with your iPad camera and have it clipped into your Evernote for future reference. Or sync your notes automatically across to your other devices for easy access anywhere. Sign up for the paid subscription plans, Evernote Personal or Evernote Professional, to enjoy up to 20GB upload capacity per month on top of Google Calendar integration and offline notes access. 
Price: Free with subscription plans 
2. GoodNotes 5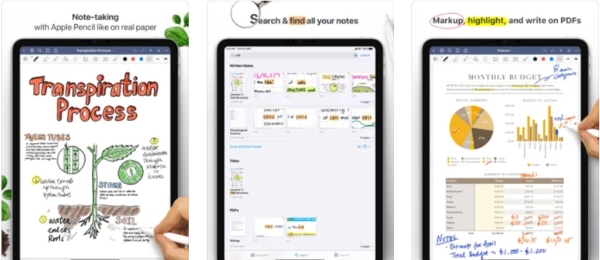 If your university readings are mostly in PDFs, the GoodNotes 5 is a godsend for you. GoodNotes allows you to import PDFs and annotate directly on the document so you don't have to toggle between apps to refer to your study notes.
This is also one of the best note-taking apps for iPads if you're into creating your own handwritten notes from scratch. Change colours, resize and rotate your handwriting to jazz up your notes. Add perfect shapes with the shapes tools to help you create neat mind maps for easier information digestion. The app also syncs with iCloud so you never have to worry about losing your notes. 
Price: $10.98
3. Notability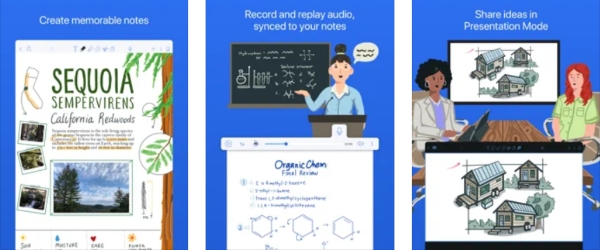 Notability has received loads of good reviews for its unique audio-driven note-taking approach. It's definitely the best note-taking app for iPad if you're an auditory learner. When the professor is speaking too quickly in the lecture for you to pen down your notes, simply turn on Notability audio recording function and you won't miss a beat! You can even sync these audio clips to your notes for a better studying experience.
We also enjoy Notability flexible layout options which are not always found in other apps. You can open your lecture slides and notepad side by side for easy reference. The app also supports the export and sharing of notes via Google Drive, Dropbox and AirDrop for collaborative learning with your schoolmates. 
Price: $12.98
4. Noteshelf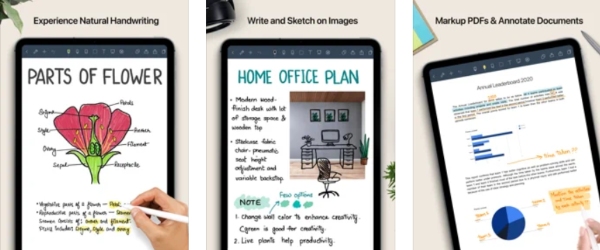 Don't study well with a cluttered app interface? Perhaps the Noteshelf app will be a better option for you! Designed with a clean and simple interface, Noteshelf provides you with loads of white space to work with. This helps for detailed note-taking or drawing. Additionally, the handwriting recognition in Noteshelf is unparalleled with superb fluidity — the lag is non-existent, it's almost like writing on a physical paper!
Looking for a specific keyword that you've jotted down in your notes? This best note-taking app for iPad is capable of searching through your handwritten digital notes for you by converting them into text. And if you're using Noteshelf to study for a foreign language class, you'll be pleased to know that the app handwriting recognition works for 65 different languages!
Price: $14.98
5. Microsoft OneNote

No list of the best note-taking apps for iPads is complete without mentioning the Microsoft OneNote. This is one of the most robust apps with smooth cross-platform compatibility. This means it'll work seamlessly across your Windows PC, Android smartphone and your Apple iPad without fuss!
We also appreciate that the app provides both blank page and lined paper layouts because some of us simply cannot write straight without lines. OneNote for iPad also supports multimedia features, so you can insert images and voice recordings into your notes to make it more comprehensive. 
But the highlight of this best app for iPad is its collaborative editing function that allows you and your schoolmates to work on the same document concurrently. This can come in handy if you and your friends decided that note-taking is a team effort! 
Price: Free with in-app purchase
6. LiquidText

Writing a research paper is never easy — especially when you have to reference multiple documents for analysis. While LiquidText won't write your paper for you (we wished), this best note-taking app for iPad can help to pull excerpts from all your documents into one workspace for conveniently referencing. Compare sections, connect information across documents and add your own inputs at the side. Who knew writing a paper could be this easy?
Price: Free with in-app purchase
7. Post-it

Your favourite sticky note maker has created a Post-it app for visual learners to quickly digitalise their study notes! Although this app doesn't have as many fancy features as the other best note taking apps for iPads, it serves its purpose by helping you create mind maps and organise your thoughts in a flexible manner. Drag the sticky notes around the board to tackle complex theories through a different perspective, then share your boards with your peers or professors! 
Price: Free
Studying can be fun with the best note-taking apps for iPads
We believe with the right apps, the iPad will become your best smart study companion! Psst, looking to pre-order the latest iPads? Secure your device and enjoy unbeatable promotions when you pre-order your Apple products today! Thereafter, charge your iPad up and head on down to these quiet places to study in Singapore for a peaceful revision sesh. Prefer to have a cup of coffee while you mug? Perhaps these Starbucks with WiFi and power plugs will work better for you. Alternatively, you can brew your own coffee with these best coffee machines in Singapore! 
This article was updated on 6 October 2021. Additional research done by Gabriel Choo.