Some skills are best learnt outside the classroom – and here's where play comes in! Play is one of the most crucial aspects of a child's life, and it is through creative play where children learn to think out of the box,  develop important emotional and social skills, and hone their problem-solving skills. One of the best ways for kids to learn sensory and problem-solving skills is through building blocks. Read on as we explore the different types of play for kids, and how you can engage them using LEGO DUPLO!
Explorative Play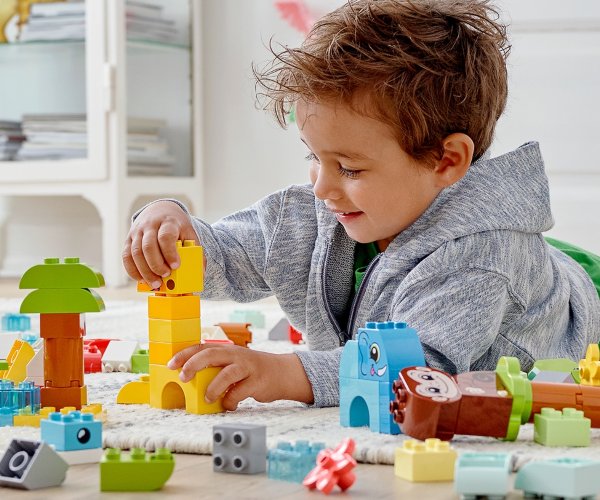 From speed crawling across the room to determined attempts to touch everything they set their eyes on, children explore the world through play, and possess an incredible, natural tenacity to learn. This is why explorative play will work hand in hand with your child's curiosity. This play type involves all of their five senses and encourages them to examine their toys through various interactions. You can help facilitate explorative play with your child by guiding them through with simple open-ended prompts like What, How, and Why.
LEGO DUPLO Play Tip:
Give your child time to explore different LEGO DUPLO bricks – they come in a variety of shapes, functions, and colours.
From recognising bricks of similar shapes or colours to discovering the LEGO DUPLO cars with wheels that can move, giving your child the freedom to explore, touch, and play with the LEGO DUPLO bricks and their different functions in their own time enables them to develop key cognitive and motor skills.
Level up your play by helping your child recognise and sort by colour 
The LEGO DUPLO sets were designed to make explorative play fun whilst helping your toddler build confidence. Start by asking your child to find bricks of the same colour. With this selection, they can easily be guided into an easy first creation – like this LEGO DUPLO Giraffe!
Best LEGO DUPLO set: LEGO DUPLO Classic Creative Animals (available on LEGO Official Store)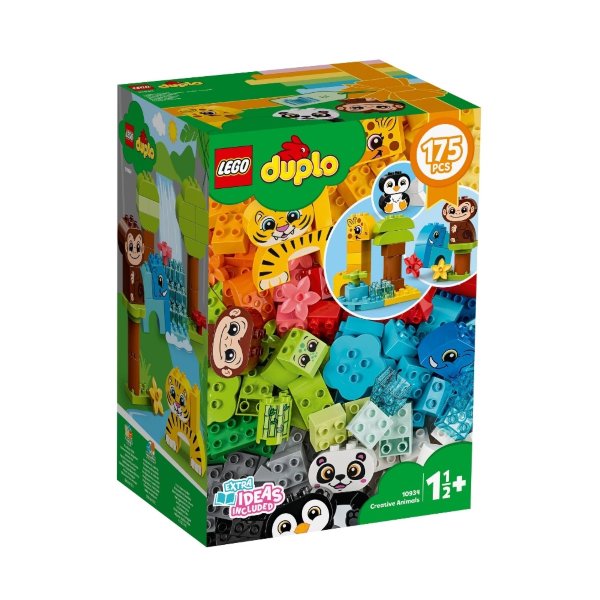 Role Play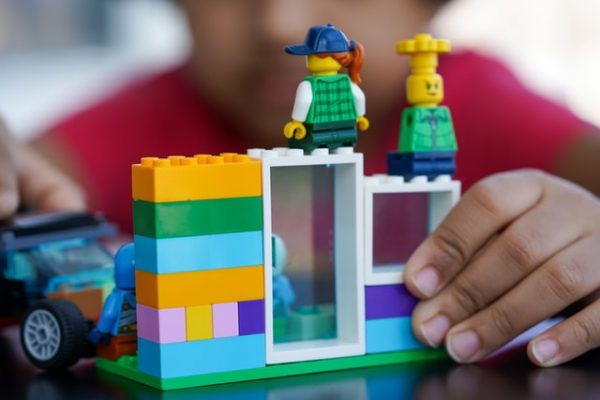 Role-playing is an important and fun way for children to make sense of the world around them. Role play allows kids to take on the role of a different character, and help them to see things from a different perspective. When children play with self-expression and imagination, they gain better coping abilities and increased confidence.
You can help your little one engage in role-play by being your child's support system. Celebrating your child's ideas during play helps reinforce the sense that their ideas and creativity are important and valid, strengthening their confidence to keep experimenting and building new ideas.
LEGO DUPLO Play Tip:
Use the LEGO DUPLO bricks and characters to inspire behaviour and stories
Start by asking your child to find their favourite brick – it could be an animal, a character, or even a little guitar!
Guide your child to lead a story and express themselves with their favourite bricks.
Storytelling is a big element of role-play and can help foster key communication and language skills. You can guide your child by asking what sounds the character makes, and slowly guide them towards expanding into their own stories and ideas!
Best LEGO DUPLO set: LEGO DUPLO Town World Animals (available on LEGO Official Store)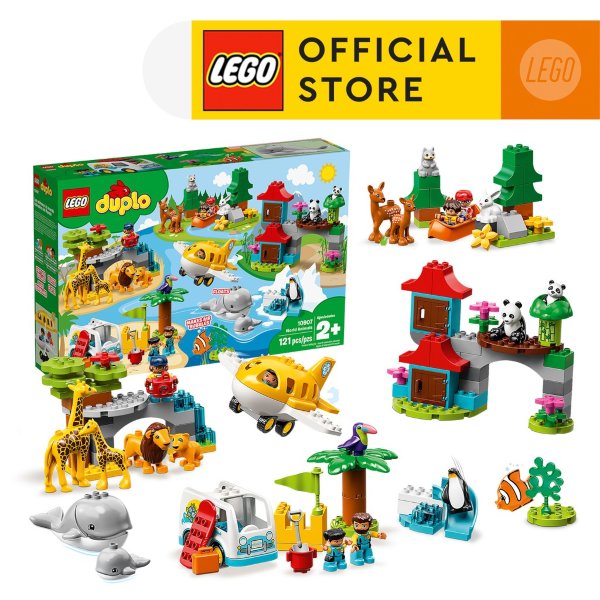 Building Play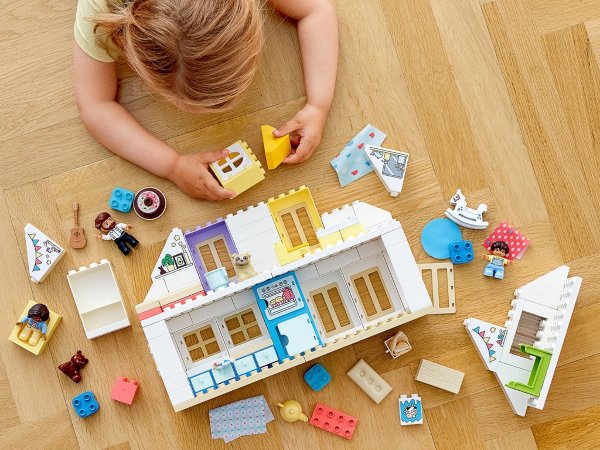 Building play is all about constructing, assembling, stacking, and more! Kids are natural builders and building play can help children develop motor skills as they interact and connect with their environment. Through building play, they get to explore various materials and find their own ways to create or build something based on their imagination. 
LEGO DUPLO Play Tip:
Let your child explore sensory play
All the LEGO DUPLO bricks were designed to click together – you can ask your child to take bricks apart and try to put them back together to understand how the bricks connect. Ask them to pick a big favourite brick or two and encourage them to combine them together into a small build!
Practice and build side-by-side with your child.
Nothing beats a quality bonding activity with your little one! Start by finding similar bricks in the same collection and build side-by-side with your child. Start stacking bricks to make your own creation, and observe as the child starts mirroring your build, and eventually advance to building their own creation.
Best LEGO DUPLO set: LEGO DUPLO Town 10952 Barn, Tractor & Farm Animal Care (available on LEGO Official Store)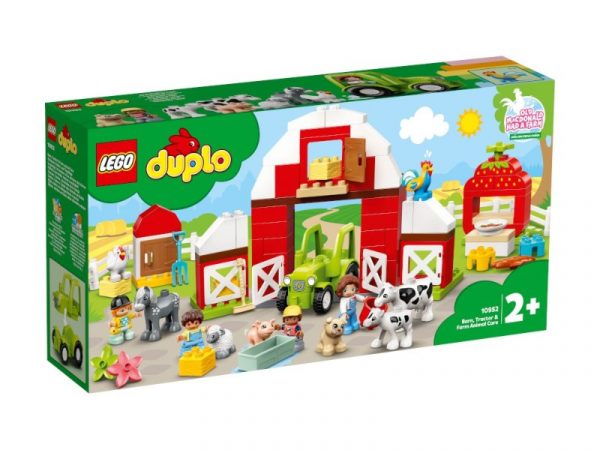 Teach your child different types of play with LEGO DUPLO building blocks
Ready to start playing and learning through play with LEGO DUPLO? Discover more from LEGO DUPLO in the Official LEGO Store now. Need other enriching activities to keep your child occupied? Check out these fun colouring books for kids and engaging children's books that'll transport your child to a world of adventure!