Nothing quite ruins a day of productive studying like being unable to find a table in school. Thankfully, we're spoilt for choice these days with ample quiet places to study in Singapore. Many locations offer free WiFi, air conditioning and scenic views to help fend off procrastination. When it comes to the best quiet places to study in Singapore, here are our favourites! Also, do observe some etiquette while studying in cafes. This includes ordering more than just a tiny cuppa and not hogging the tables for the whole day!
Best quiet places to study in Singapore with free WiFi
1. Jewel Coffee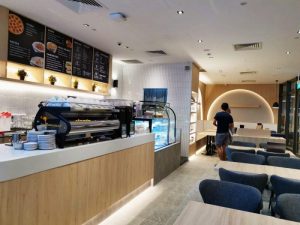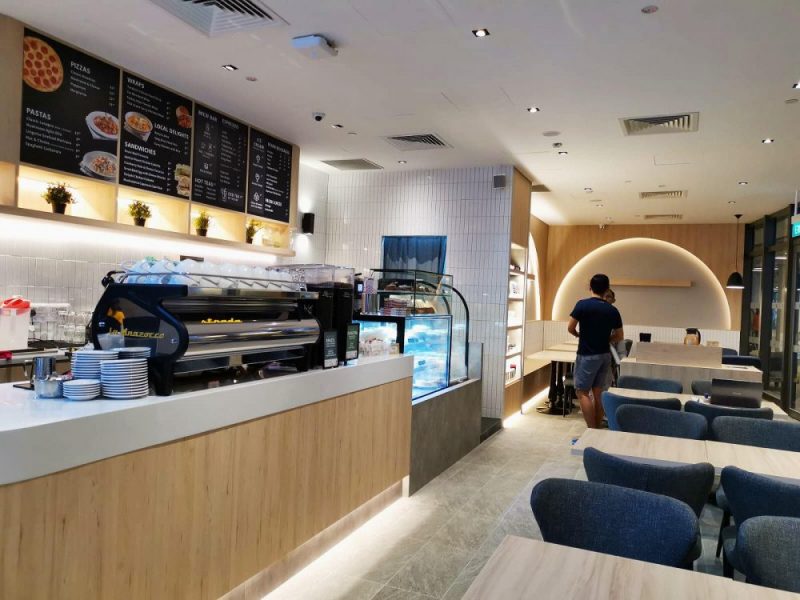 Say goodbye to watered-down beverages at Jewel Coffee! Popular for serving exotic beans from countries like Ethiopia and Colombia, it's rare to find a similar place with expert baristas who are passionate about serving sublime coffee. The outlet at Sengkang General & Community Hospital is one of the best places with free WiFi in Singapore with spacious seating arrangement. Dehydrated from excessive coffee? Help yourself to the iced water so you can continue studying!
More of a Starbucks person? Check out our guide to the best Starbucks outlets in Singapore perfect for studying too.
Address: Sengkang General & Community Hospital, 1 Anchorvale Street, #01-36, S(544835)
Operating Hours: Daily, 7.30am – 7.30pm
Check out their other locations here
2. Mellower Coffee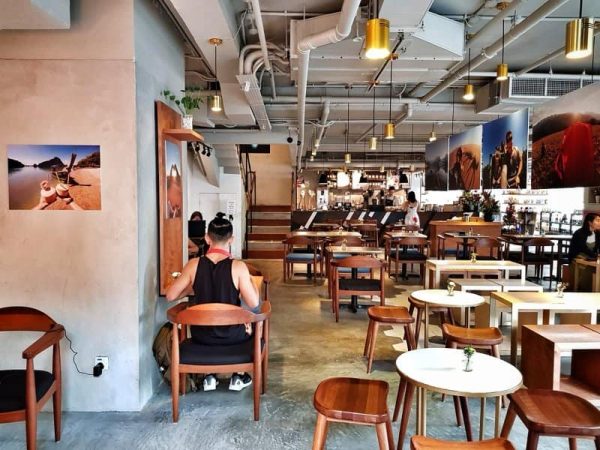 Need a change in environment from your usual study haunts? Mellower Coffee's flagship outlet blows us away with aesthetically pleasing drinks and spacious interior design! Many social media feeds have been flooded with their signature cotton candy coffee, Sweet Little Rain ($9.80). Much like your primary school distillation experiment, sit back and watch the magic happen as the Americano's steam causes the cotton candy to condense, creating a drizzle of sugar into the cup. Instagram-worthy menu aside, Mellower Coffee has free WiFi and is littered with power sockets!
Check out how the Sweet Little Rain is put together below and order one for yourself while there!
Flagship Address: Bernhard Schulte House, 108 Middle Road, #01-01, S(188967)
Operating Hours:
Mon – Thurs: 9.30am – 8pm
Fri – Sun: 9.30am – 9pm
3. Dal.Komm Coffee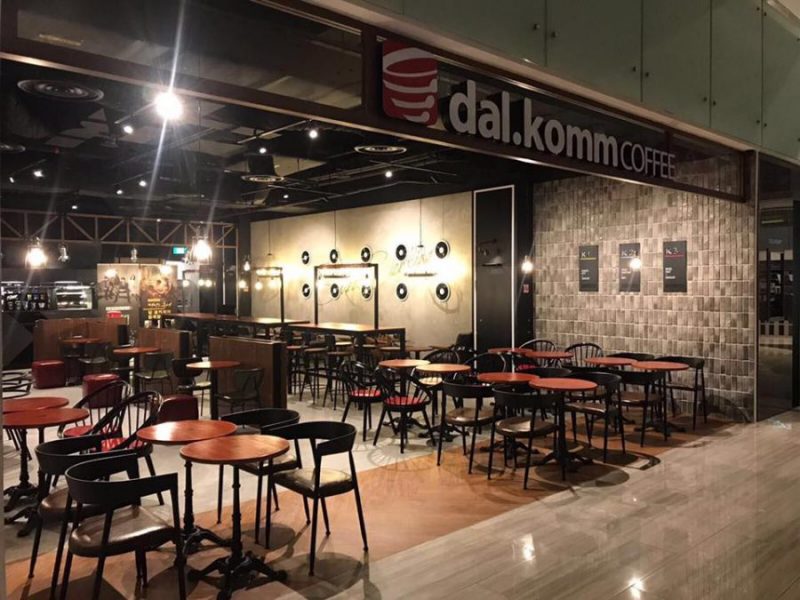 Featured in popular Korean dramas, Descendants Of The Sun and Goblin, Dal.Komm Coffee proudly wears its K-Drama influences on its sleeves. You can even spot their iconic dolls displayed prominently in the cafe! The cafe qualifies for our list of best quiet places with free WiFi to study in Singapore with its abundance of seating areas and power plugs. Even if you're not a coffee drinker, Dal.Komm's premium drinks and food are also great for keeping pesky hunger pangs at bay. We recommend checking out their famous Honey Grapefruit ($8.50 Hot, $8.90 Cold) beverage for a zesty boost!
Address: Marina Square, 6 Raffles Boulevard, #02-272/273/278, S(039594)
Operating Hours: Daily, 9.30am – 10pm
Check out their other locations here 
4. Lowercase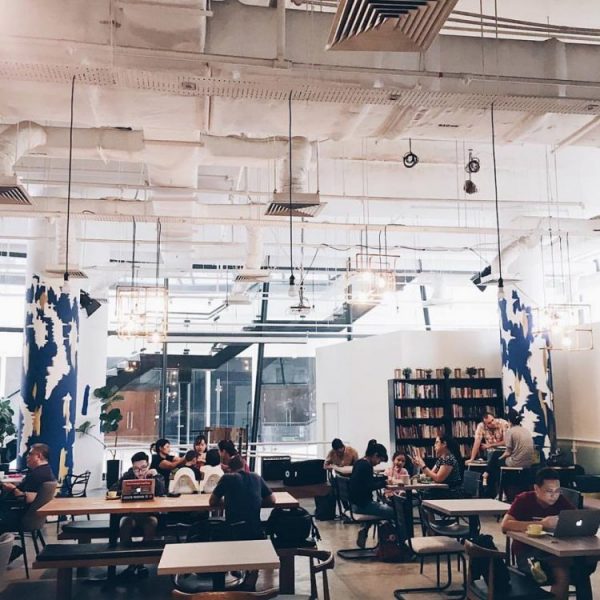 Sometimes, the best quiet places to study in Singapore can be right in our schools! Lowercase is situated in LASALLE College and is famous for its wide range of unique gelato and pizza flavours. Coupled with the ample cram-friendly facilities and extensive gourmet coffee menu, this cafe is a terrific spot to spend the day studying. You'll often see students using said tables for project meetings and discussions. 
Address: Lasalle Block D, 1 McNally Street, #01-01, S(187940)
Operating Hours:
Mon – Fri: 9am – 9pm
Sat: 11am – 9pm
Sun: 11am – 7pm
5. Toby's Estate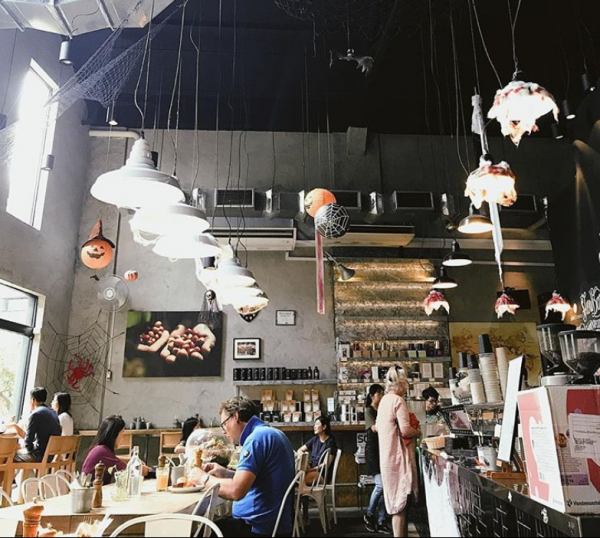 Tucked away in Robertson Quay and with a view of the Singapore River, Toby's Estate is a scenic place with free WiFi in Singapore! While you can't stay there till the wee hours, the popular Australian cafe opens at 7.30am daily for all you early birds to start the day right. Need your morning cuppa joe before commencing your study session? Try their well-received Gibraltar Latte ($5) that's specially processed dry and revel in the warm cafe ambience that has charmed many Melbourne cafe goers for years.
Address: 8 Rodyk Street, #01-03/04 S(238216)
Operating Hours:
Sun – Thurs: 7.30am – 6pm
Fri – Sat: 7.30am – 7pm
6. Genius Central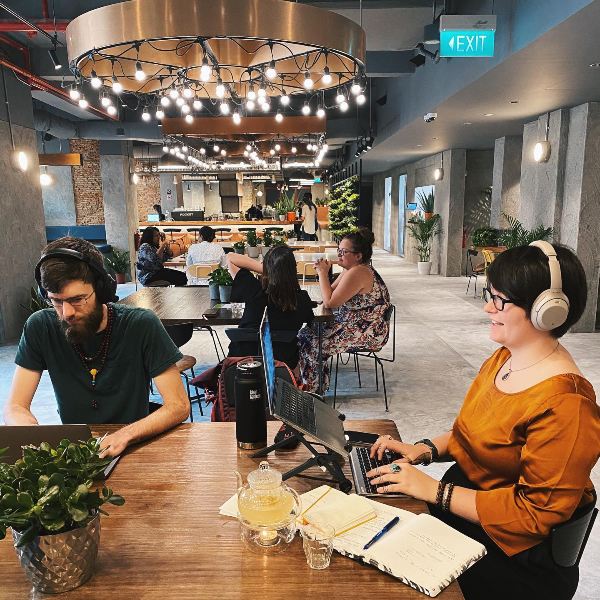 Get some serious work done at one of the best quiet places to study in Singapore! Genius Central is a spacious cafe that has all the perks of a co-working space but without the steep membership fees. You will also be able to find a spot for any occasion – long tables for group discussions or cosy alcoves for more deep focus work. Whether you have dietary restrictions or are just a health nut, you'll be glad to know that Genius Central has a large menu variety including vegetarian, vegan, dairy-, gluten- and nut-free options that don't skimp on taste. Are you someone who needs snacks to get you through your assignments? Then you've got to get the fragrant coconut-forward Bumbu Bali ($13.80) and flavours of Asia ($14.80) salad bowl to take you through the day! 
Address: Far East Square, 7 Amoy Street, #01-01, S(049949)
Operating Hours:
Mon – Thurs: 8am – 8.30pm
Fri – Sat: 8am – 9.30pm
Sun: 8am – 4pm
7. Community Centres/Clubs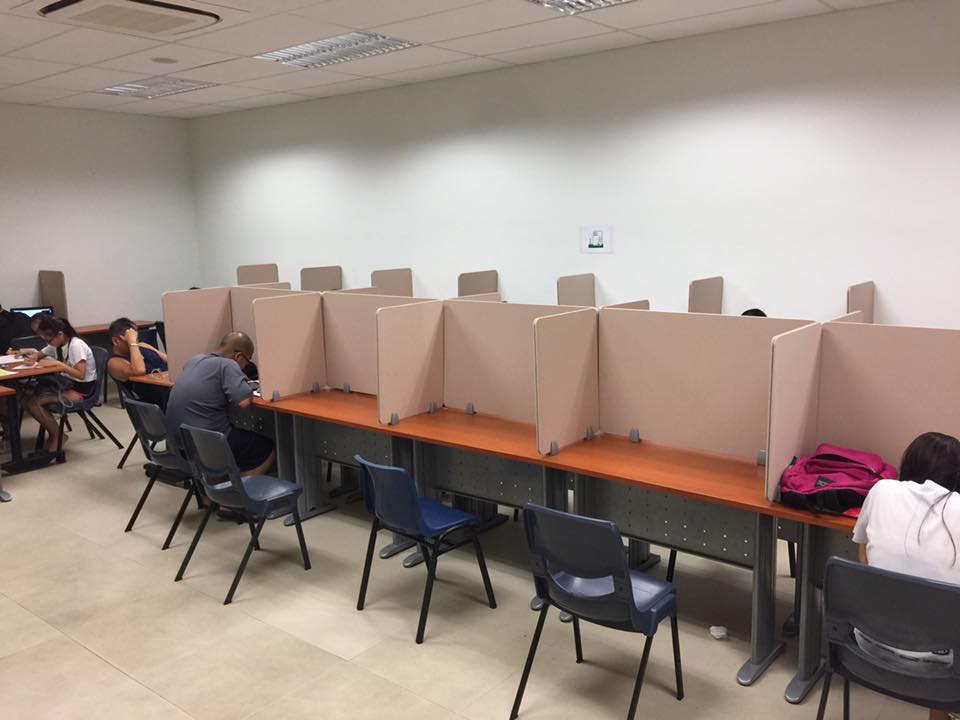 Burning through your allowance visiting expensive cafes every day so you can stay productive? Fret no longer — there's actually an entire network of community centres and clubs (CCs) with air-conditioned rooms to help with exam preparation. While you won't be encountering stylish interiors or mouthwatering food here, the CCs have done a great job of providing quiet places to study in Singapore without asking for anything in return! If you're up for a convenient and stress-free zone to get work done, there's definitely no harm in heading down for a visit.
Click here for the full list of CCs offering such services! Before you head down to study, remember to give them a call to confirm the study areas are open during this current situation. 
8. Library@Orchard
If you're a design student, you're in for a treat! Pegged as a design haven, Library@Orchard is arguably one of the best quiet places to study in Singapore. Decked out with an innovative magazine wall, sleek furniture and the iconic meandering bookshelves, this is also one of the most Instagram-worthy spots in Singapore to show off on your feed. Still not convinced? Check out the library tour above! Once here, simply grab a magazine or book and slip away to the individual Cocoon nooks to read in peace. Remember to make your booking online in advance to secure your two-hour slot!
Address: Orchard Gateway, 277 Orchard Road, #03-12 / #04-11, S(238858)
Operating Hours: Daily, 11am – 9pm
Click here to make your booking
9. The National Library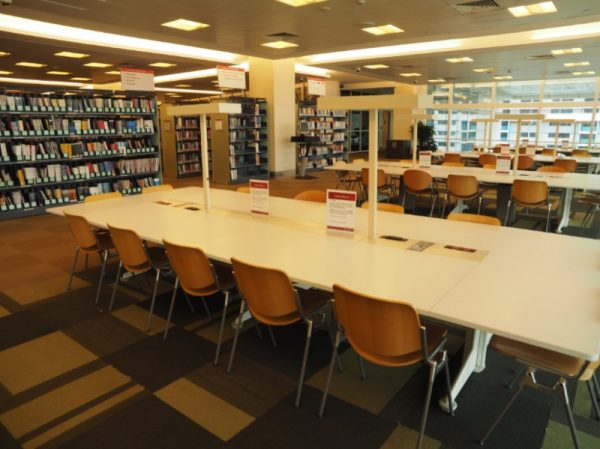 When sourcing for the best quiet places to study in Singapore, the National Library usually comes out tops! As the largest library in Singapore, you'll have plenty of space to camp out with your study materials. Enjoy the enforced library silence and numerous facilities from levels 7 to 11 or engage in discussions at the Study Lounge. Don't forget to make your two-hour booking before heading down! 
Address: 100 Victoria Street, S(188064)
Operating Hours: Daily, 10am – 9pm
Click here to make your booking
Best quiet places to study in Singapore with paid access
10. Changi Lounge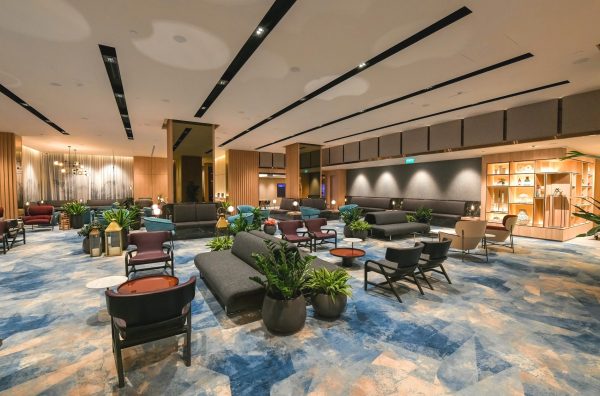 The world famous Changi Airport is also home to some of the best quiet places to study in Singapore! For those looking for a tranquil environment to study, head over to Changi Lounge at Jewel that provides high-speed internet connectivity, ample charging and power points for all your devices. For lounge access, purchase a 2-hour package at $15, that includes drinks and snacks. An extension is available at additional $6/hour with 4-hour and 8-hour packages also available for you to choose from.

If you're planning to burn the midnight oil, there are many other fast food outlets and cafes with power plugs and free airport WiFi for you to continue mugging at. Don't forget to treat yourself to some good food after a productive day with Jewel's delectable food options!
Address: Jewel Changi Airport, 78 Airport Boulevard, #01-304, S(819666)
Operating Hours:
Mon – Thurs: 10am – 9pm
Fri – Sun: 10am – 10pm
11. Coffeemin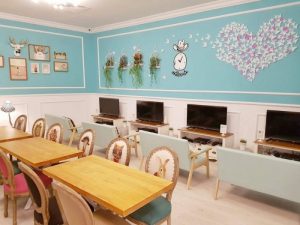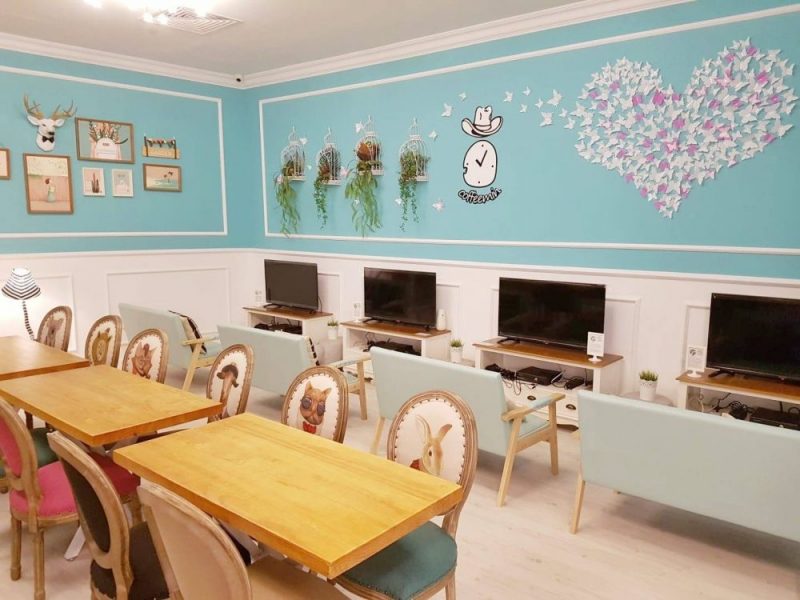 Touted as 'the home away from home', Coffeemin operates like a coworking space. From hosting gaming sessions to organising fun classes such as floral arrangements and modern calligraphy, the eclectic mix of programmes ensures that no two visits will be the same. Despite this, the cafe also promotes the idea of respecting those within the same space. This ensures Coffeemin meets our criteria for best quiet places to study in Singapore as you can be productive without disturbances!
Taking a break? Indulge in their 100% arabica bean coffees to keep you fuelled for your next cramming session and get acquainted with the community there. Starting from $6.50/hour, (with a capped daily spending of $30) you'll surely benefit by staying the entire day.
Address: Orchard Gateway, 277 Orchard Road, #02-01, S(238858)
Operating Hours: Daily, 1.30pm – 9.30pm
12. Grand Copthorne Waterfront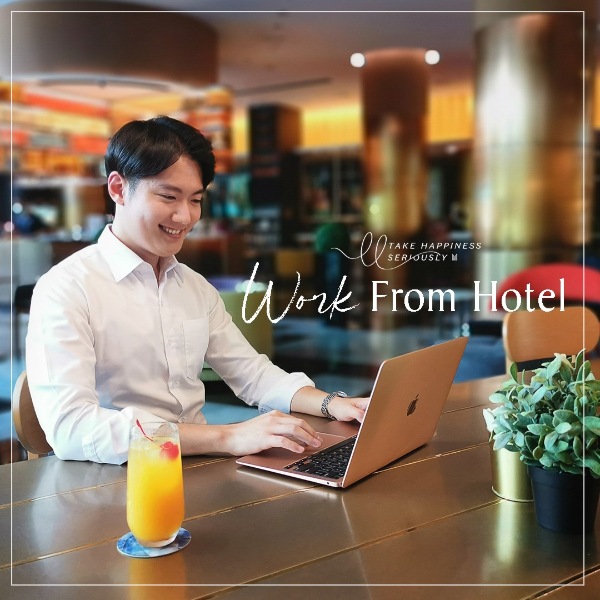 Switch up your study environment and treat yourself to a day work-cation at the lounge in Grand Copthorne Waterfront Singapore. With large rectangular tables and power sockets at the lounge, you won't have to worry about having to chope tables or run out of battery on your devices. Access the lounge by purchasing the Millennium I package priced $16 per day that includes complimentary drinks, high-speed Internet and parking. You can even print your school notes at the lounge with the complimentary 30 pieces of A4 black and white printing.

If you study better after burning off some adrenaline, you might be better off with the Millennium II package that includes free usage of the hotel gym. Head over one of the best places with free WiFi in Singapore that'll rejuvenate your senses for a productive day ahead!
Address: 392 Havelock Road, S(169663)
Operating Hours: Daily, 8am – 6pm
Book your work from hotel packages here
13. Cat Cafe Neko No Niwa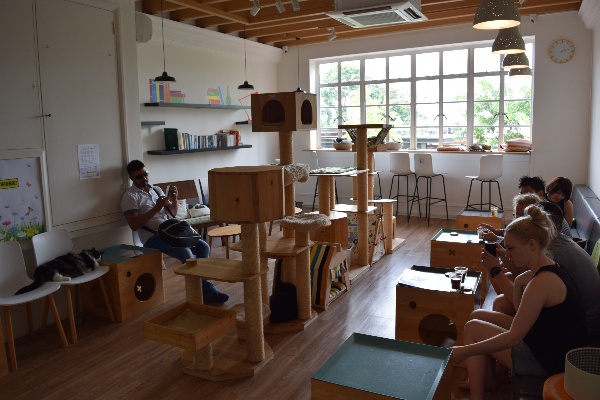 Calling all cat lovers, this is the purrr-fect study place for you! Neko no Niwa is a cat-friendly cafe that provides free WiFi and tables for you to do your work while cuddling with furry friends. This pet-friendly cafe charges a fee of $12 for the first hour and $24 for the first three hours. If you wish to be productive without having to jump from various study spots, then purchase a whole day pass. Remember to make a booking before heading down to study at one of the best quiet places with WiFi in Singapore!
Address: 54A Boat Quay (Level 2), S(049843)
Operating Hours:
Mon, Wed – Fri: 11am – 9pm
Sat – Sun: 11am – 9pm 
Maximise your productivity at these places to study in Singapore
With so many distractions present at home, we hope some of these best quiet places to study in Singapore help in getting as much work done as possible. Need music to focus and remain calm while studying? Read up on our curated guide to relaxing music that's guaranteed to help you de-stress and relax! Alternatively, check out these work from home tips for a productive time at home.