"Have you collected your TraceTogether Token?" We bet you've been asked this question at least once, now that the TraceTogether Token has become an everyday item for Singaporeans. Just like mobile phones, we carry the TraceTogether Tokens with us everywhere we go. This only means that this latest addition to our bag, purse, pouch or pocket also needs a cover of its own. Don't just shop for phone cases, it's time for you to get covers and pouches to personalise your TraceTogether Token too!
TraceTogether Token covers and pouches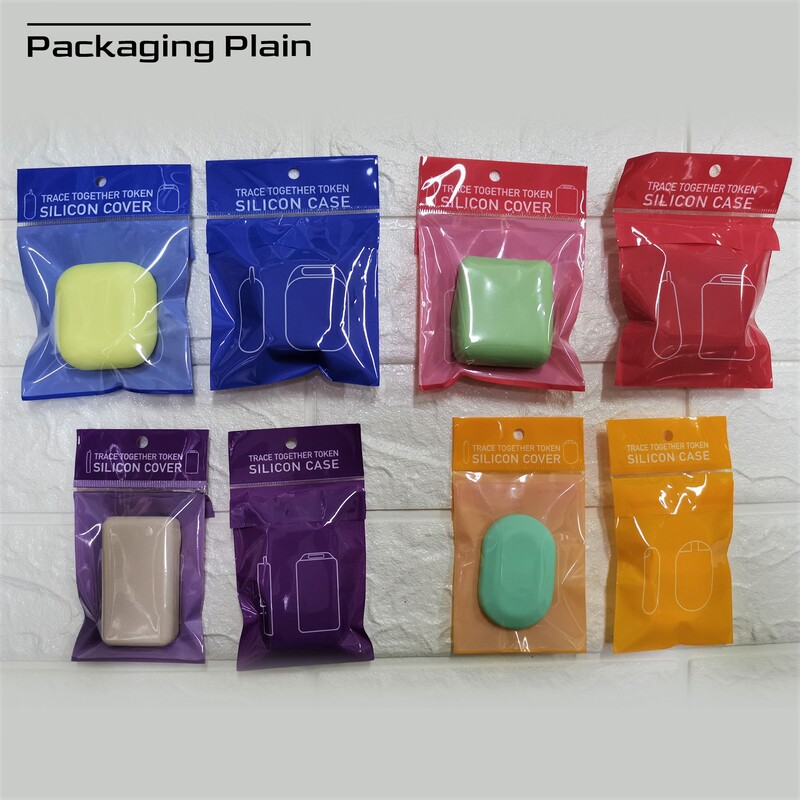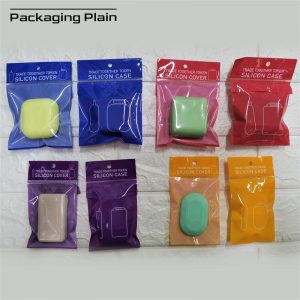 This sleek and simple cover (available on thumbtech_sg) fits perfectly around your TraceTogether Token, leaving a hole at the back for easy QR code scanning. There are 12 different colours to choose from and are available for all 4 models of the TraceTogether Token. If you're looking for something simple to identify your own token, this one will do just the trick.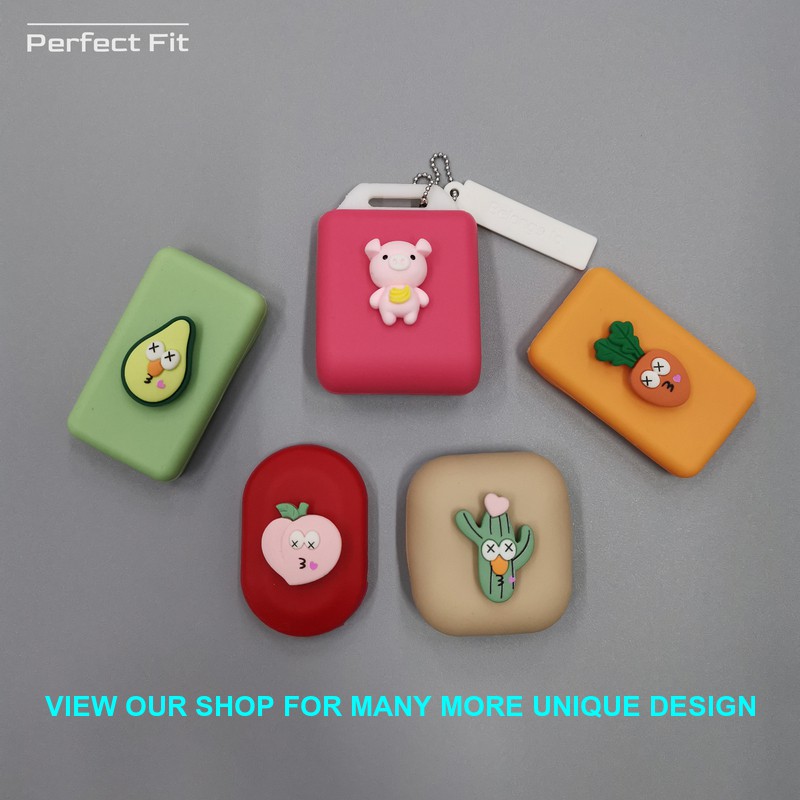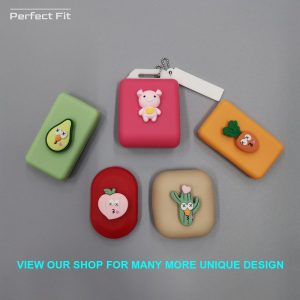 This silicon cartoon case (available on thumbtech_sg) is also available for all 4 models of the token. With a variety of colours and cute cartoon characters to choose from, you'll definitely be able to find one that you like.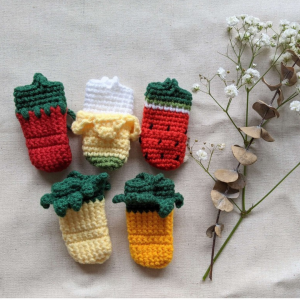 If you like handmade items, these crochet covers (available on momknits) might be what you're looking for. Available in designs such as watermelon, banana and strawberry, these cute cases can even be a bag accessory. These covers are also made with a hole on the back for easy access to the QR code, so you do not have to worry about taking your token in and out of the cover. This seller also offers customisations if you'd like it in a different colour!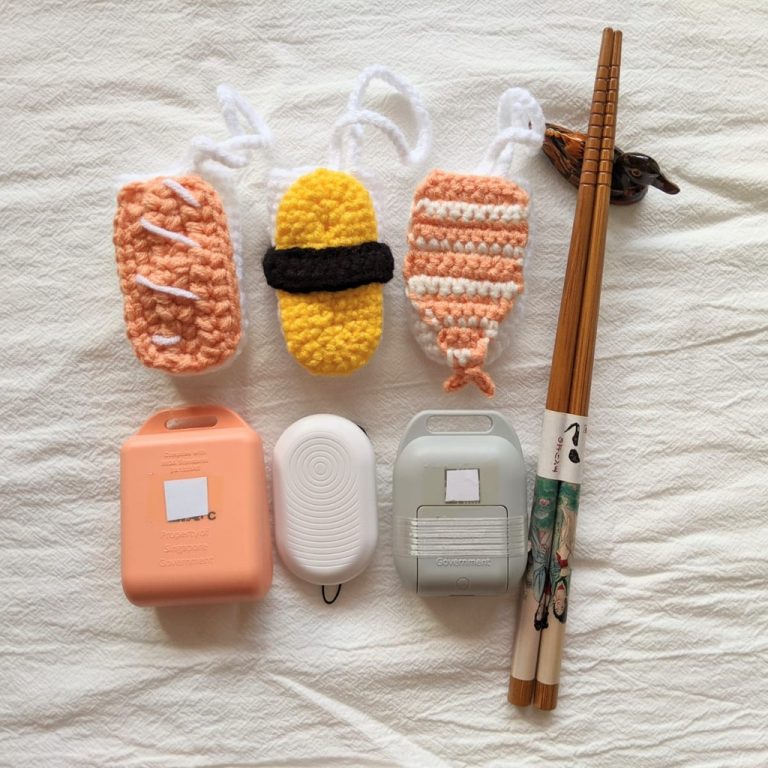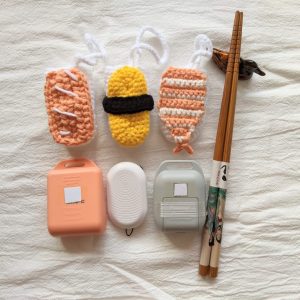 Not in the mood for fruit? How about some sushi? We're loving these super creative and adorable sushi covers (available on momknits) that has really got us craving for some sushi! This is definitely a must-have for all sushi lovers out there.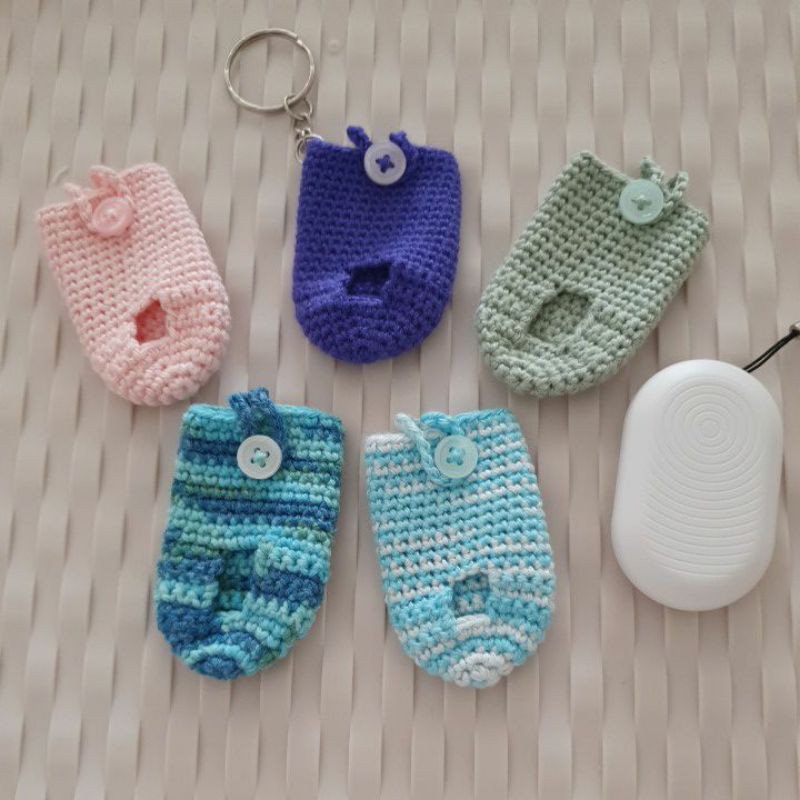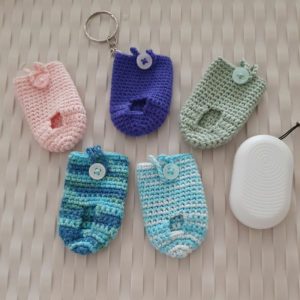 If you're not a fan of cutesy designs but still want something handmade, how about a simple crochet pouch (available on stephloh1986) These pouches are available for the flat TraceTogether Tokens only and come in both solid and mixed colours.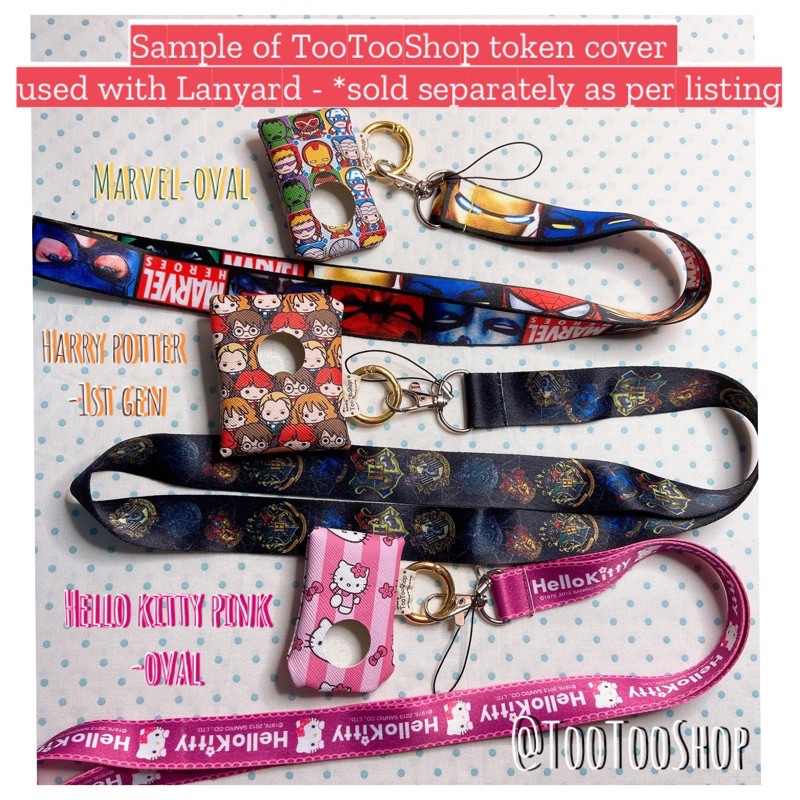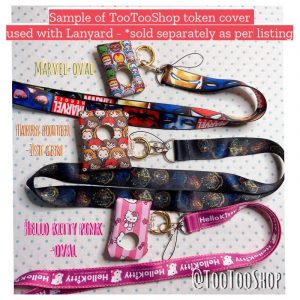 For fans of leather wallets and pouches, now you can get a leather TraceTogether Token pouch too (available on nat7791)! Available in trendy designs such as Harry Potter, Pikachu and Marvel. You can also get a matching lanyard from the store, great for those who prefer to hang it around their neck for easy reach. Know someone who loves Marvel? Now you know what to get them! You're welcome.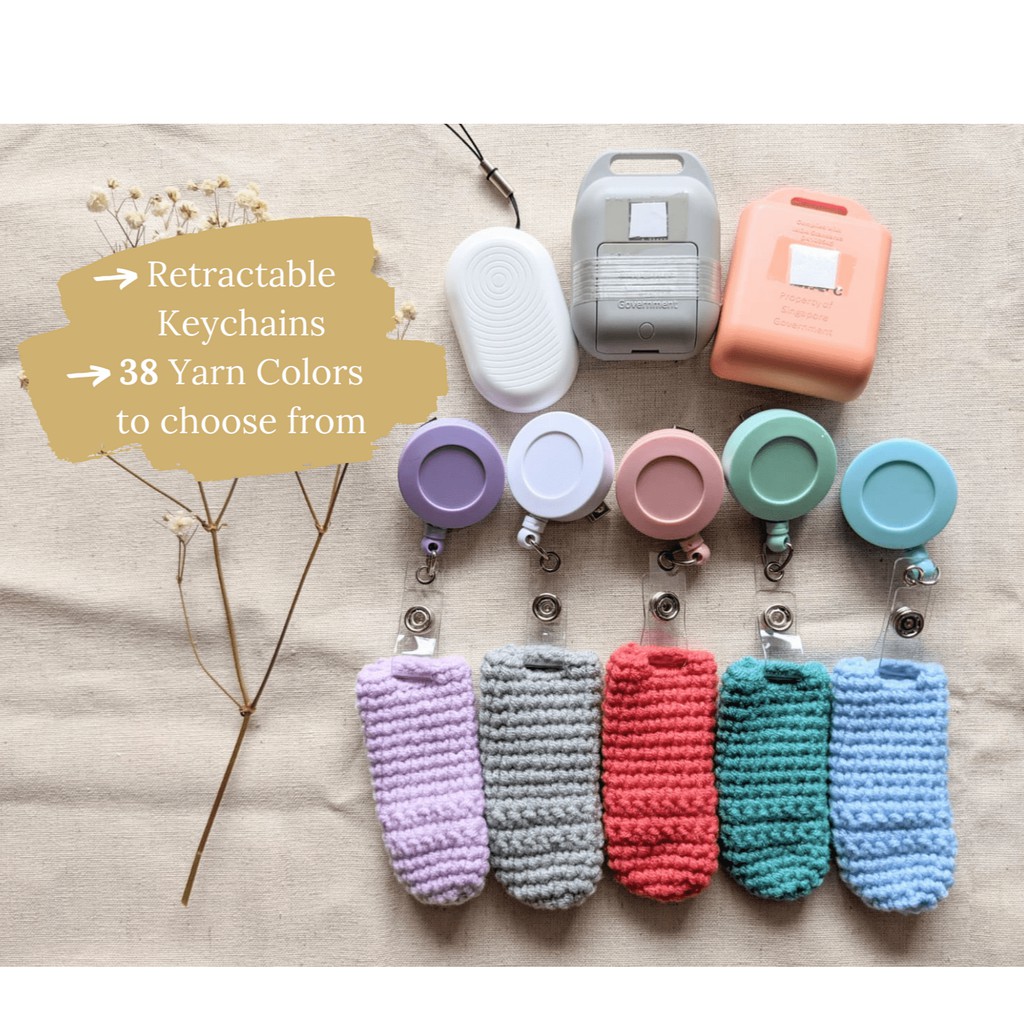 You may be familiar with these retractable accessories that are commonly found attached to card cases for EZ-link cards and work passes. Now, you can also get a retractable cover (available on momknits)! Hang it conveniently from your bag or pocket. No more fear of losing your TraceTogether Token as it'll always be held by the retractable string!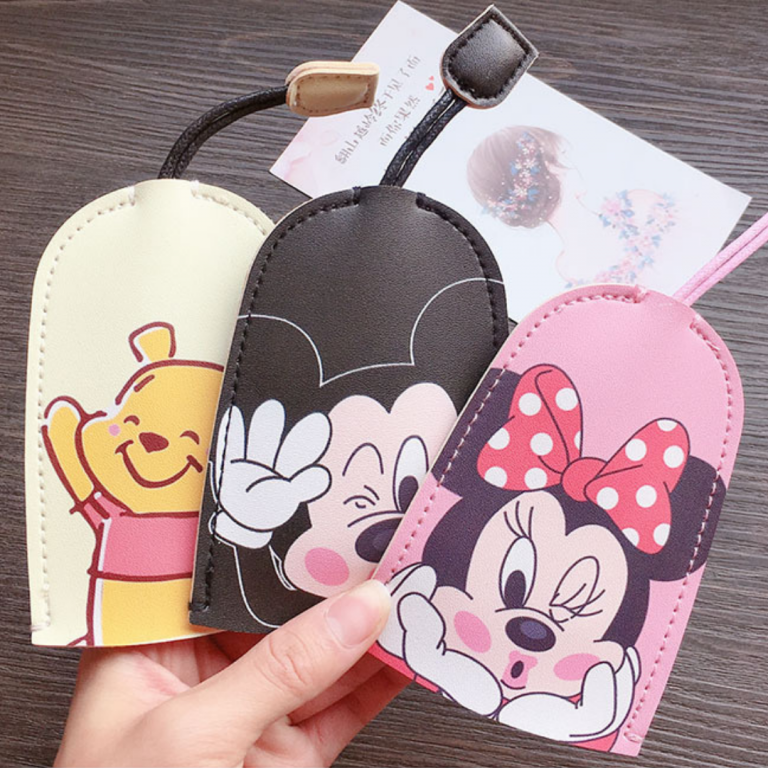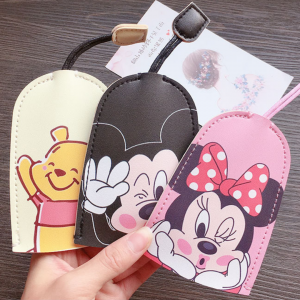 These designs of pouches are very popular for keys and now they can be used for your TraceTogether Token as well! The sliding design makes it extremely easy to access your token and when it's inside the pouch, it will be well protected against scratches. Enough said, we love it already!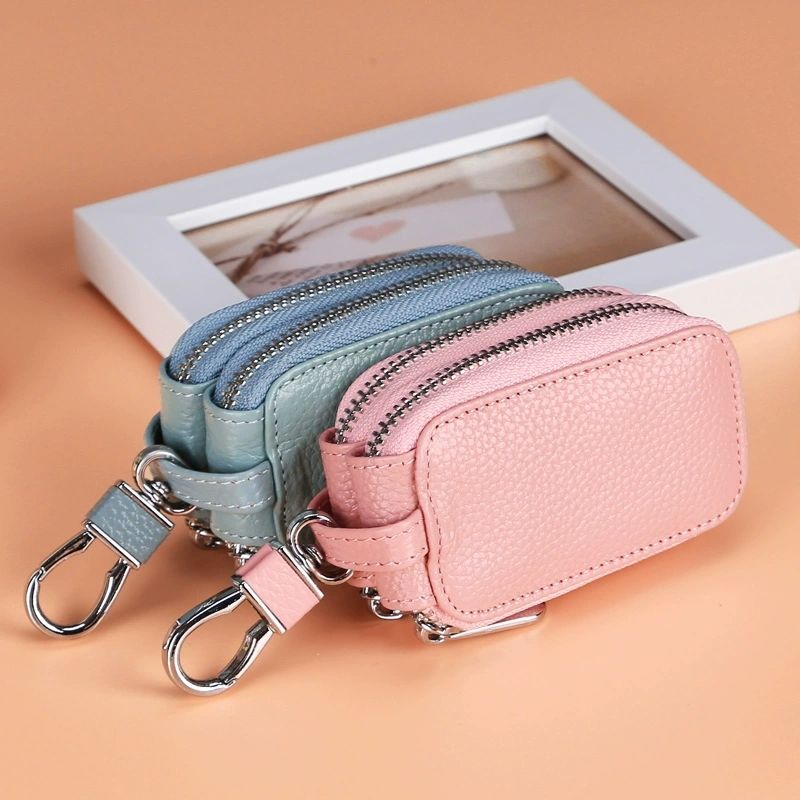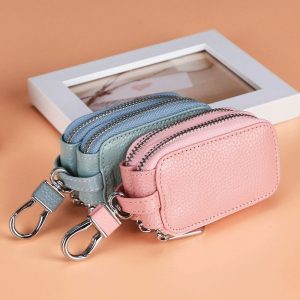 This convenient leather double zipper pouch (available on mammoth.sg) can not only fit your keys, but your token as well. One compartment comes with a transparent pocket so you will still be able to access the QR code easily. No more forgetting your keys or your TraceTogether Token now that they're always together.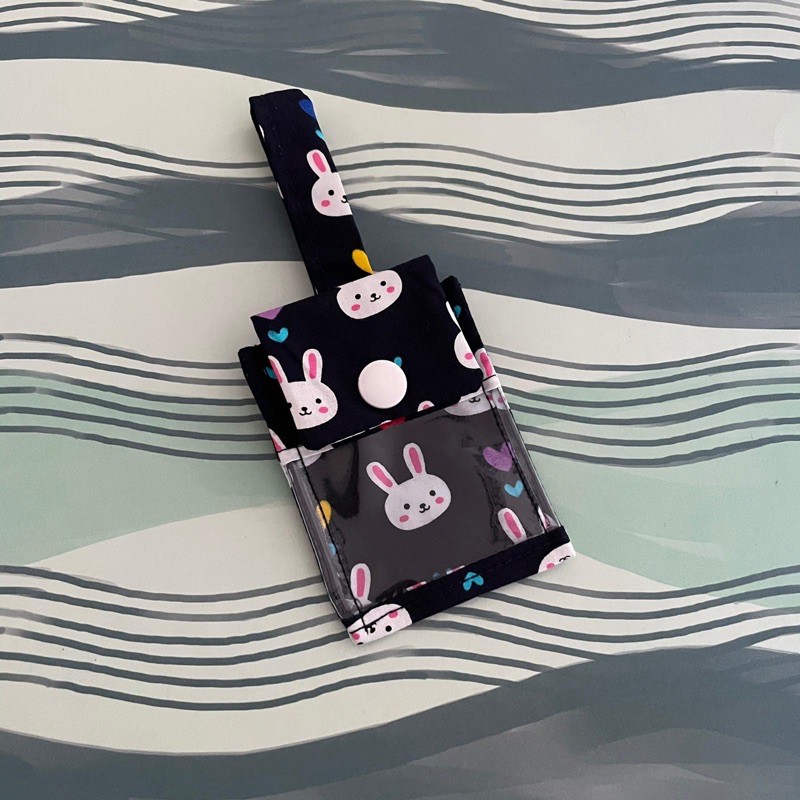 Locally designed and made, this pouch featuring a strap (available on pentography) is perfect thanks to the button clasps that makes it easy to easily attach it to your bag or pouches. Featuring a transparent window at the front, you can easily scan the QR code when necessary. Plus, you can customise the fabric of your pouch with a variety of options to choose from.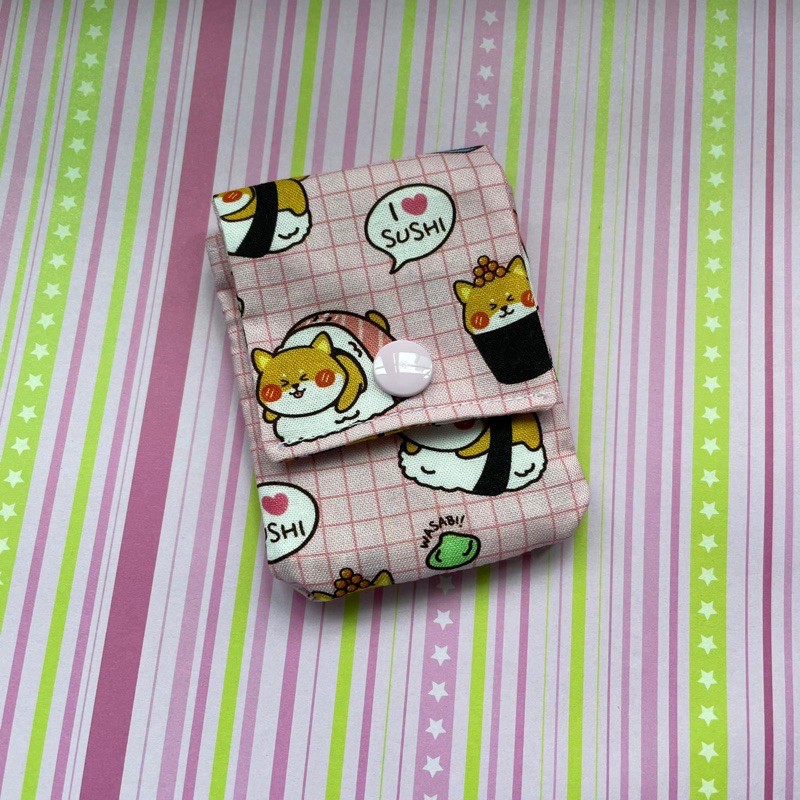 Another variation of the Little Seamstress's pouches available, this pouch (available on pentography) was specifically designed to fit the 1st and 2nd Gen TraceTogether Tokens snuggily. Handmade with high quality material, it also features their signature transparent window so that your QR code is easily accessible.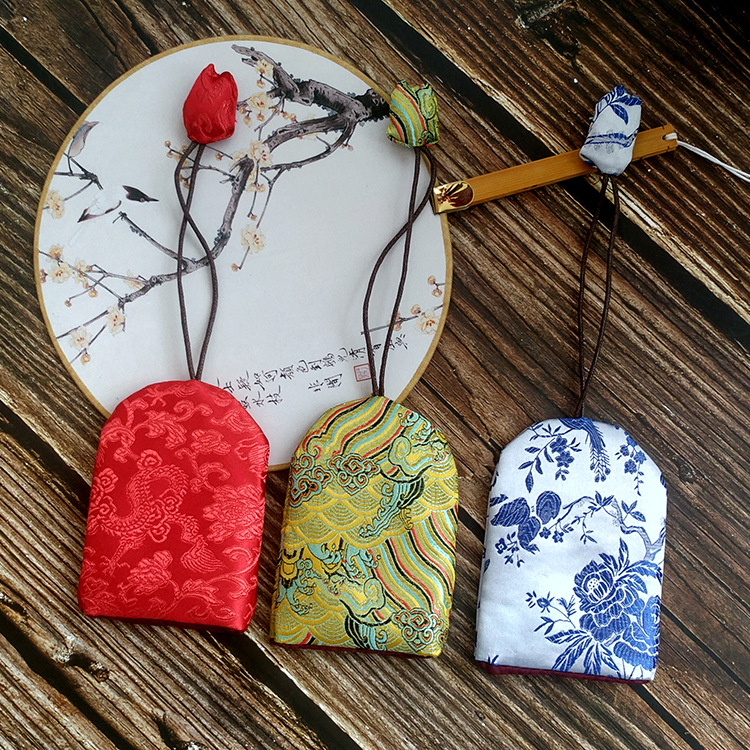 If you're into vintage oriental prints, you'll definitely love these drawable key case pouches (available on MY.LIFE) that can fit your TraceTogether tokens too! The perfect accessory to add to your collection, easily pull out the tokens from the sleeve when QR code scanning is required and you'll be done in a jiffy.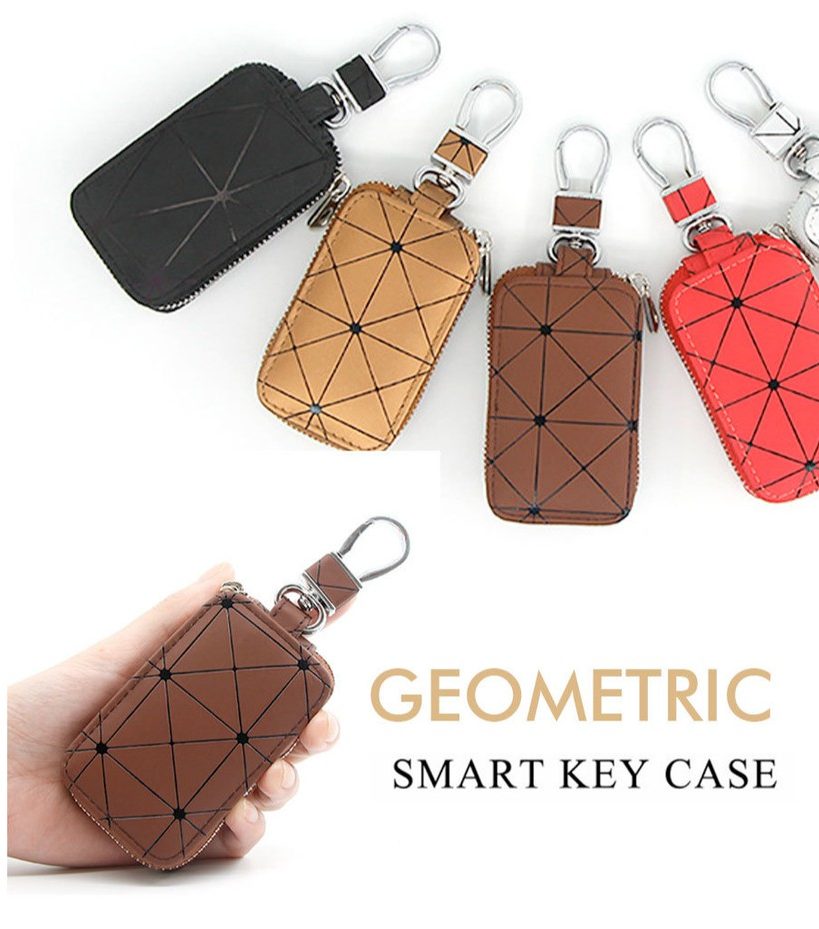 For a more modern aesthetic, why not check out these Geometric Cowhide Leather Pouches (available on krafter.sg)! Easily attach your TraceTogether token into the case, and we're sure that there's space for your keys too. If you still prefer having a window to allow your QR code to be easily accessed, you can check out this other listing from krafter.sg too.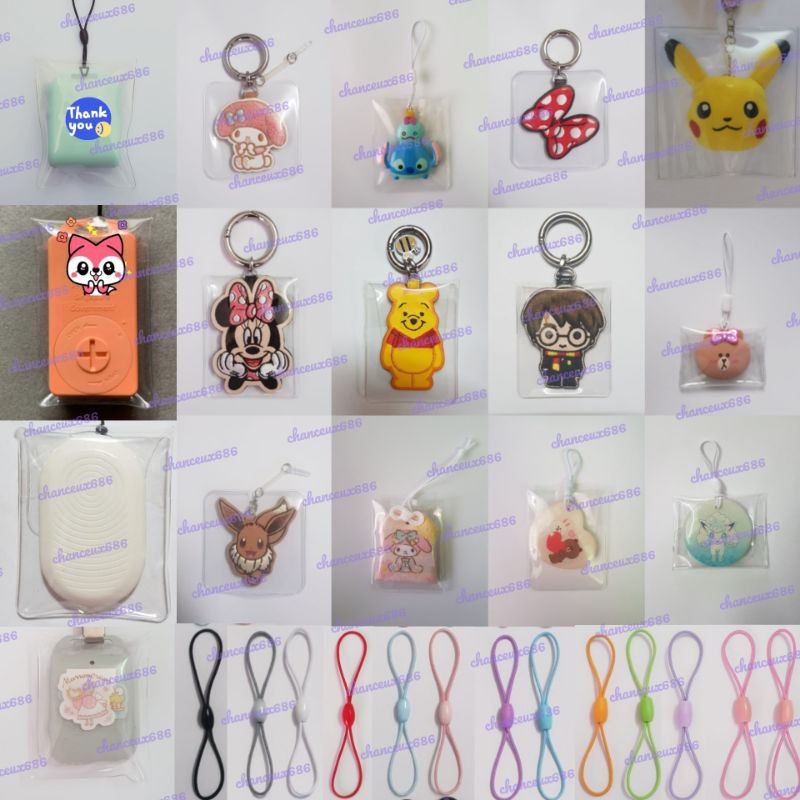 Looking for something fuss-free? Then you should get this simple transparent protector cover (available on Chanceux686)! With this protector cover, you can even choose to easily customise it with stickers of your liking, and purchase additional straps to easily secure your token to your bag or your wallet.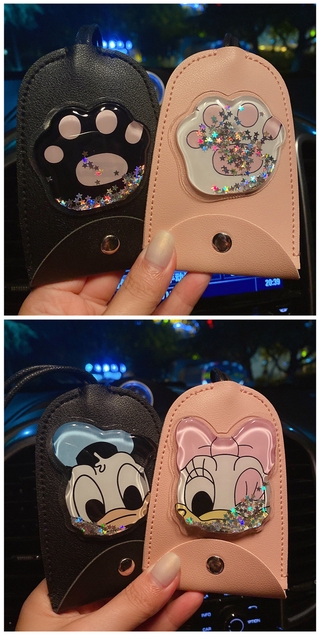 If you're looking for something stylish with a touch of cuteness, these Cartoon Leather pouches (available on lightspeed.sg) are sure to do the trick! With 19 different designs to choose from featuring classic characters like Mickey Mouse and even My Melody, this is a great way to carry around your TraceTogether tokens.
For a unique touch featuring classic characters like Totoro, the Carebears and even Winnie the Pooh – these handmade crochet pouches (available on helen_crochet) will leave you the envy of many! These one of a kind covers are unique and hand made with love you'll feel proud to carry your token around for sure.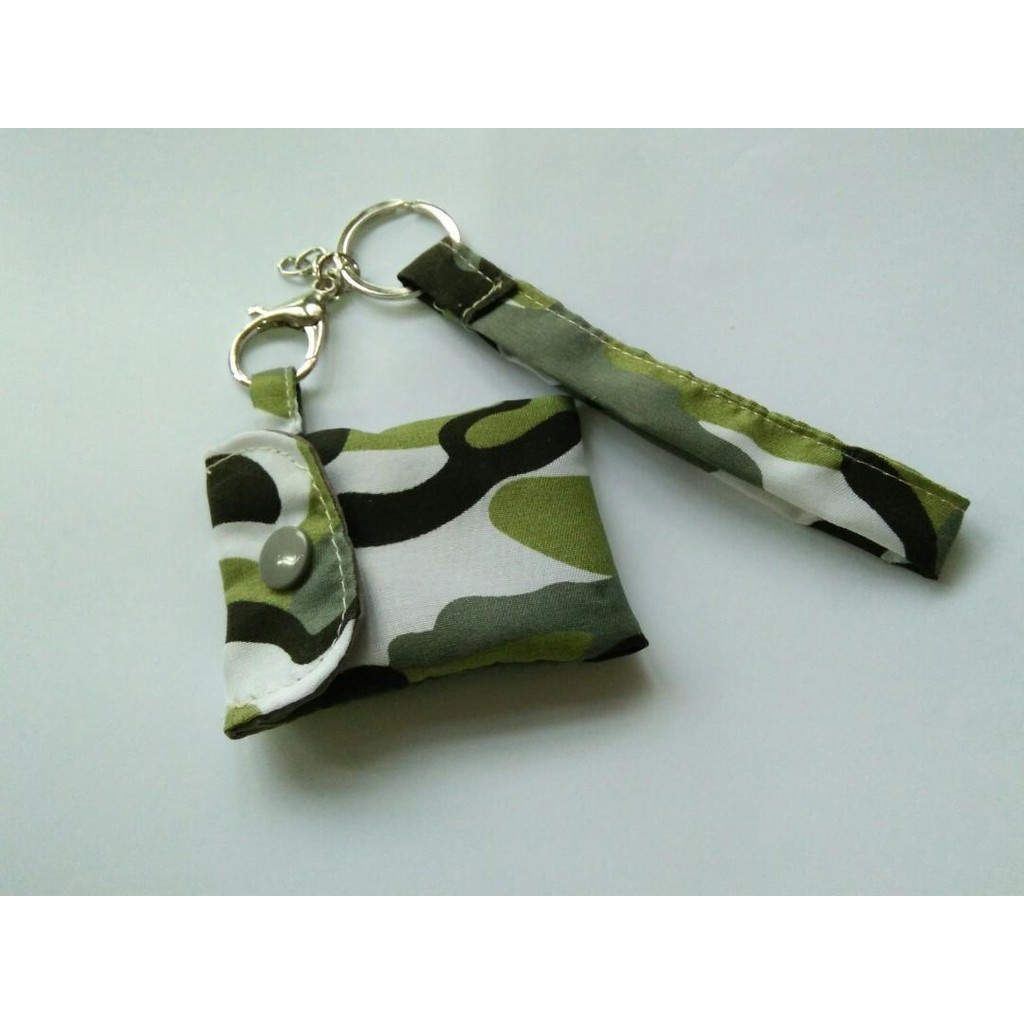 This one is for those who love army prints! This handmade TraceTogether Token pouch (available on bluemoonfantasy) in camo prints will definitely camolgue with your outfits or accessories when you're on the go. But if you aren't a fan of this printed design, bluemoonfantasy does carry other prints such as a pink flower pattern, or even a simple geometric design too!
With so many options, it's time to carry your TraceTogether Token in style!
Have you decided on which cover you are getting? Make your TraceTogether Token uniquely yours with the many covers available on Shopee. Want to go all out and personalise your other electronics too? Check out some of the cutest AirPod cases and best phone cases available on Shopee! Who knows, you might just end up giving all your electronic gadgets a brand new look!
This article was updated on 16 May 2021. Additional research done by Abigail Chang.
---
New to Shopee? Get $7 off (min. Spend $15) with code TTTOKEN17
*TNC Applies. Valid for new users from 17 to 24 May 2021 only.