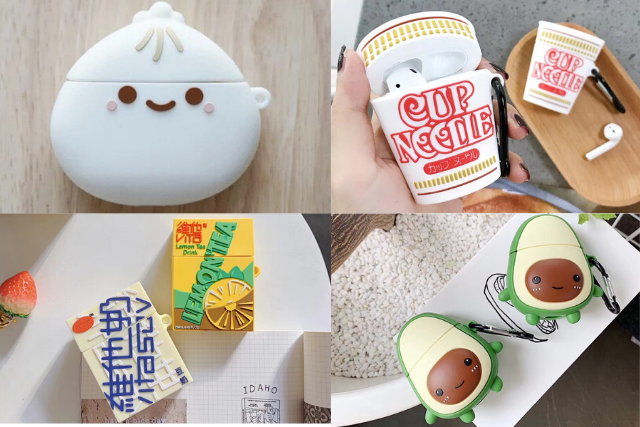 Own a pair of AirPods and you'll know the ache when these babies get lost and damaged. While the AirPods already comes with a casing, we definitely need that extra protection to keep those scratches and dirt at bay! Accessorise your AirPods with some of the most adorable (and affordable) cases! Here's a list of cases that we have curated for you to give off a new and refreshing temperament for your AirPods!

For the Food Lovers:

Are you a big fan of food? I mean, who isn't right? Here's some of the trendiest and cutest food-related AirPods cases available on Shopee! You'll never be hungry again when you have these mouth-watering cases!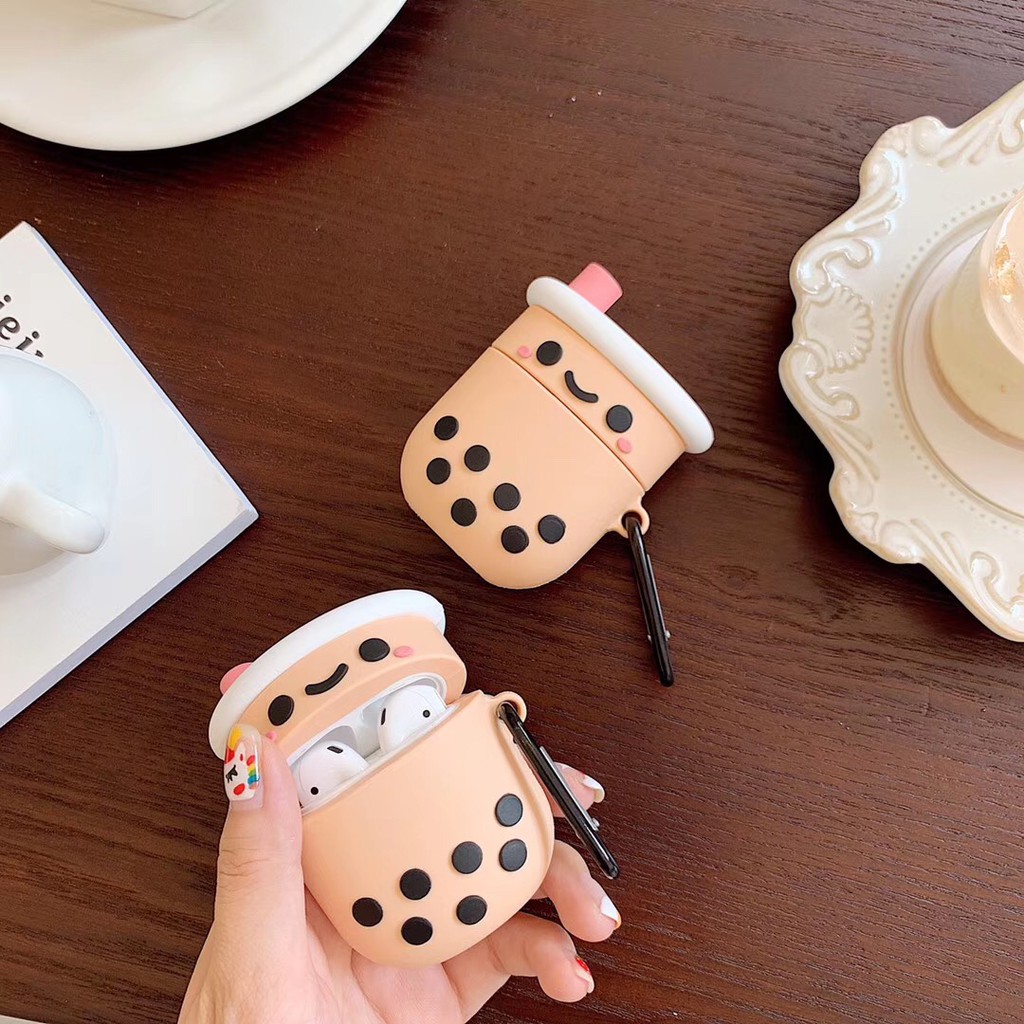 I mean, bubble tea has always been a trend, but 2019 was the year the obsession for milk tea and tapioca pearls grew out of hand. Get these Bubble Tea AirPods Case and keep your AirPods safe in the loving embrace of this oh-too-adorable Bubble Tea AirPods case that will be sure to satisfy (or fuel) your cravings for good music and good Bubble Tea! The best part about this? Zero calories and zero guilt!
Price: $4.20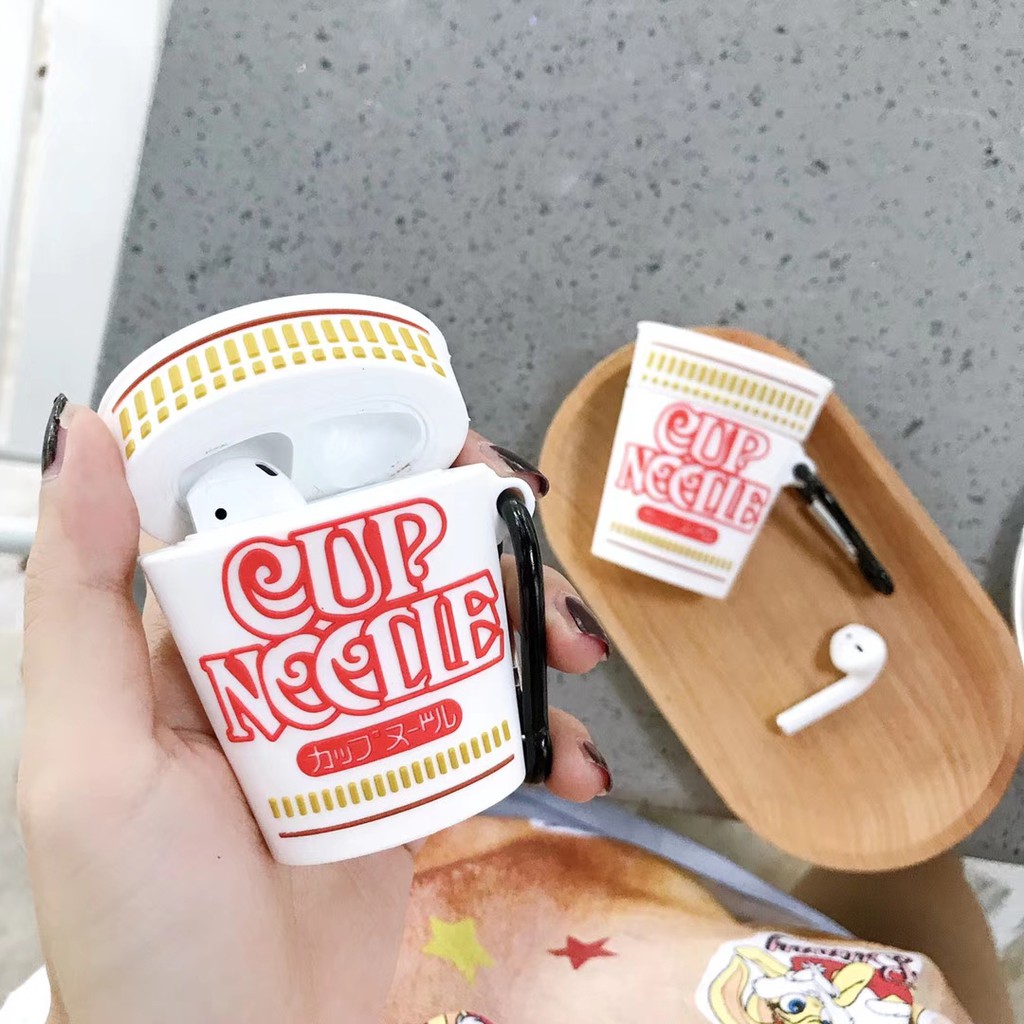 We have all been through that phase where we loved our Cup Noodles a little too much. Well, time to flex that love of deliciously unhealthy noodles with this Cup noodles AirPods case! Tempting? Indulge in this guilt-free feast with a casing that is both aesthetically pleasing and protects your AirPods from dust, scratches and shock. 
Price: $4.99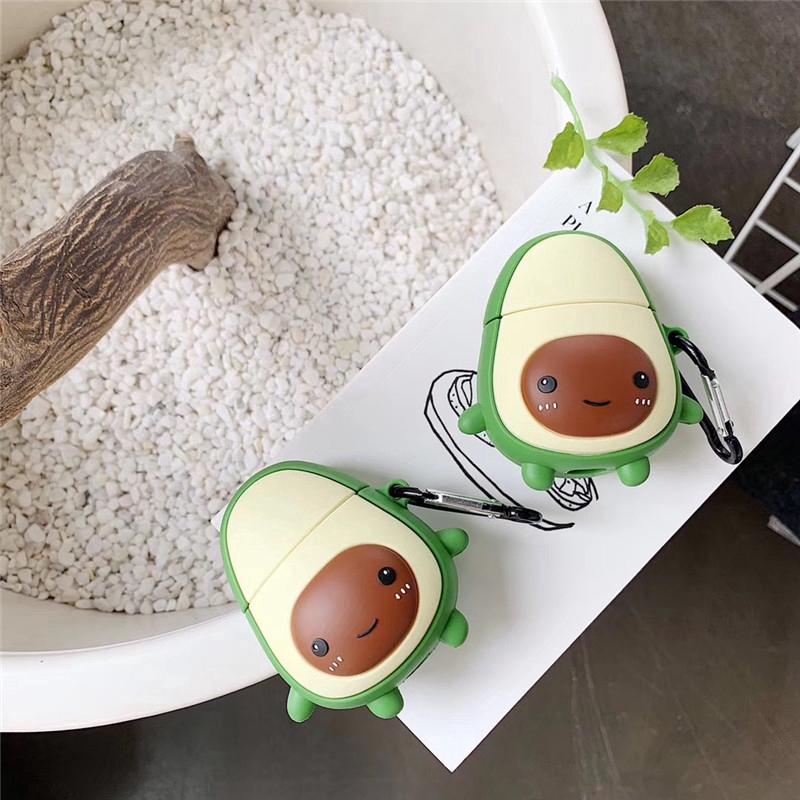 You've heard of Avocado on toast, Avocado in guacamole and Avocado in salads but what about Avocado AirPods cases? These lovable little cases will Avo-cuddle your AirPods so snugly, protecting them from all harm. 
Price: $5.04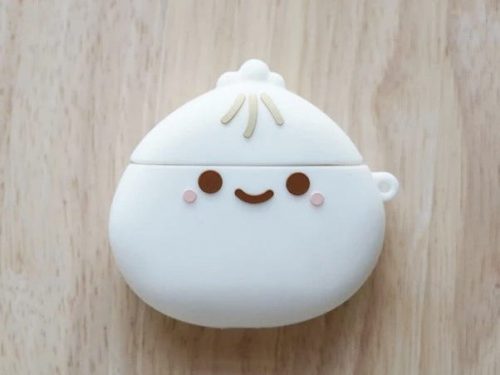 Gather around fellow bao lovers because this AirPods casing comes in the shape of a dumpling! The durable silicone material of the casing not only adds an extra layer of buoyancy that can break that nasty fall from above, it gives this case an amazing soft touch to it! Your stomach will always be full with adoration for this snugly AirPods casing!

Price: $15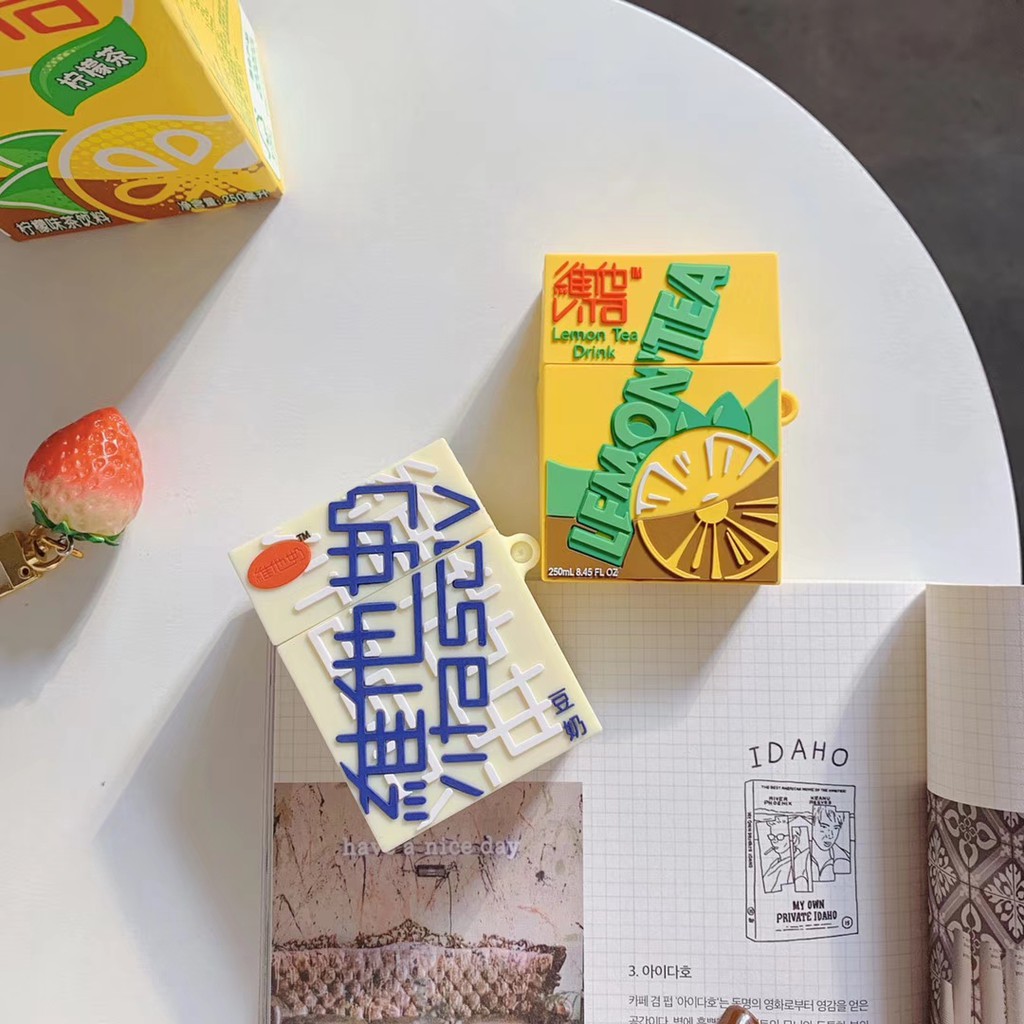 Remember those good old days of sipping on some Vitasoy, chilling out with friends… Relive those carefree childhood days with these Vita drink cases. Whether it is the Vitasoy or Vita Lemon Tea Case, they certainly might be vital in keeping those precious AirPods of yours safe and sound.
Price: $3.59
For the TV & Movie Fanatics:
Love watching TV series or Movies? With the wide variation of Airpods cases available on Shopee, you are spoilt with choices from Action Films to Cartoon characters! Take your pick and give your Airpods a new look with your favourite characters!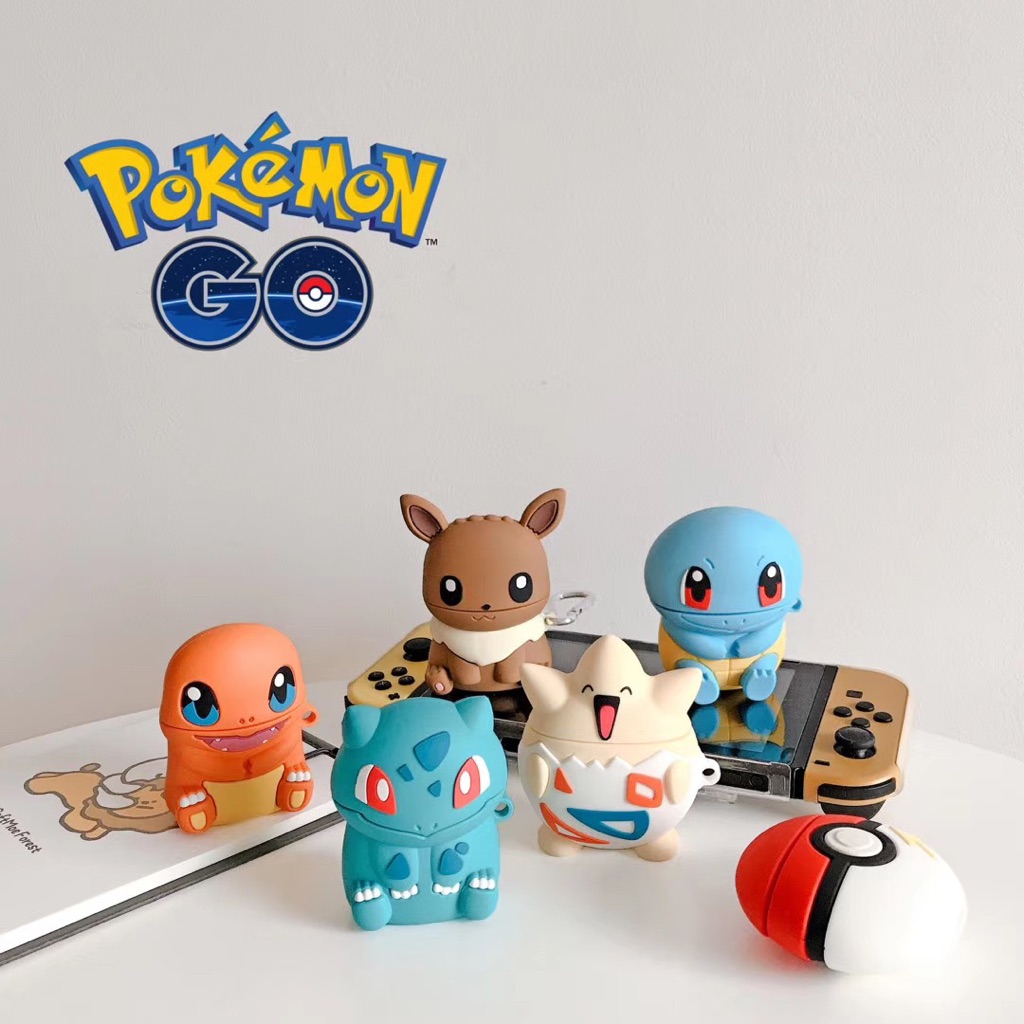 Hands up, Pokémon lovers! Whether you're a fan of Pikachu, Snorlax, Charmander or Bulbasaur, you're in for a treat! Now you can protect your AirPods from dirt and scratches, with these real-life replicas of your favourite Pokémon characters! What are you waiting for? You've gotta catch them all! 
Price: $4.99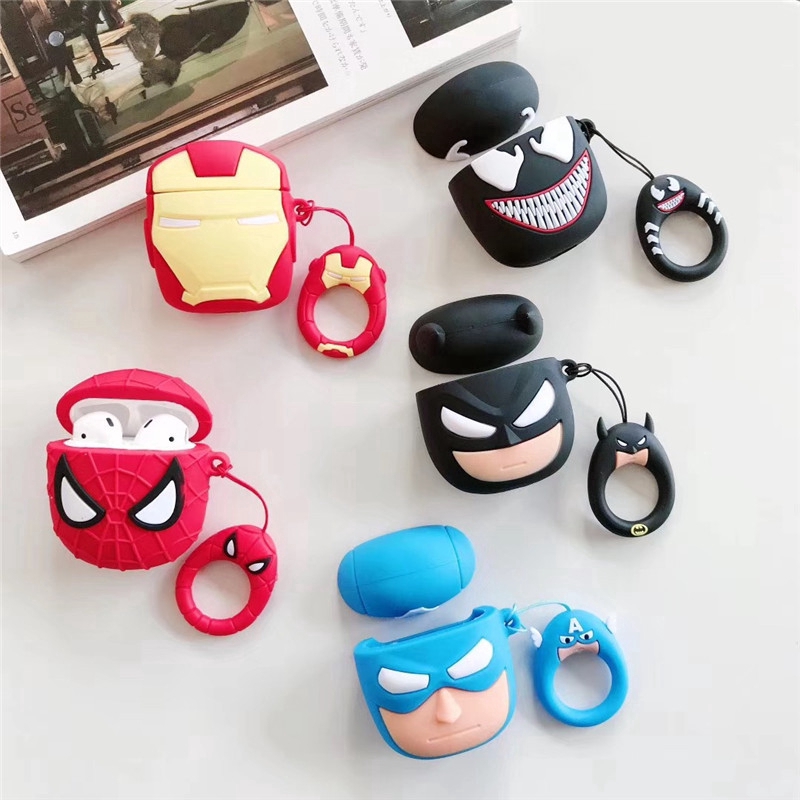 All hail the world's mightiest Comic Characters! Are you a DC or Marvel fan? Well, fret not because whichever universe you prefer, there's definitely one for everyone! Reign supreme with your favourite characters by keeping your AirPods clean with these powerful and eye-catching cases! 
Price: $4.77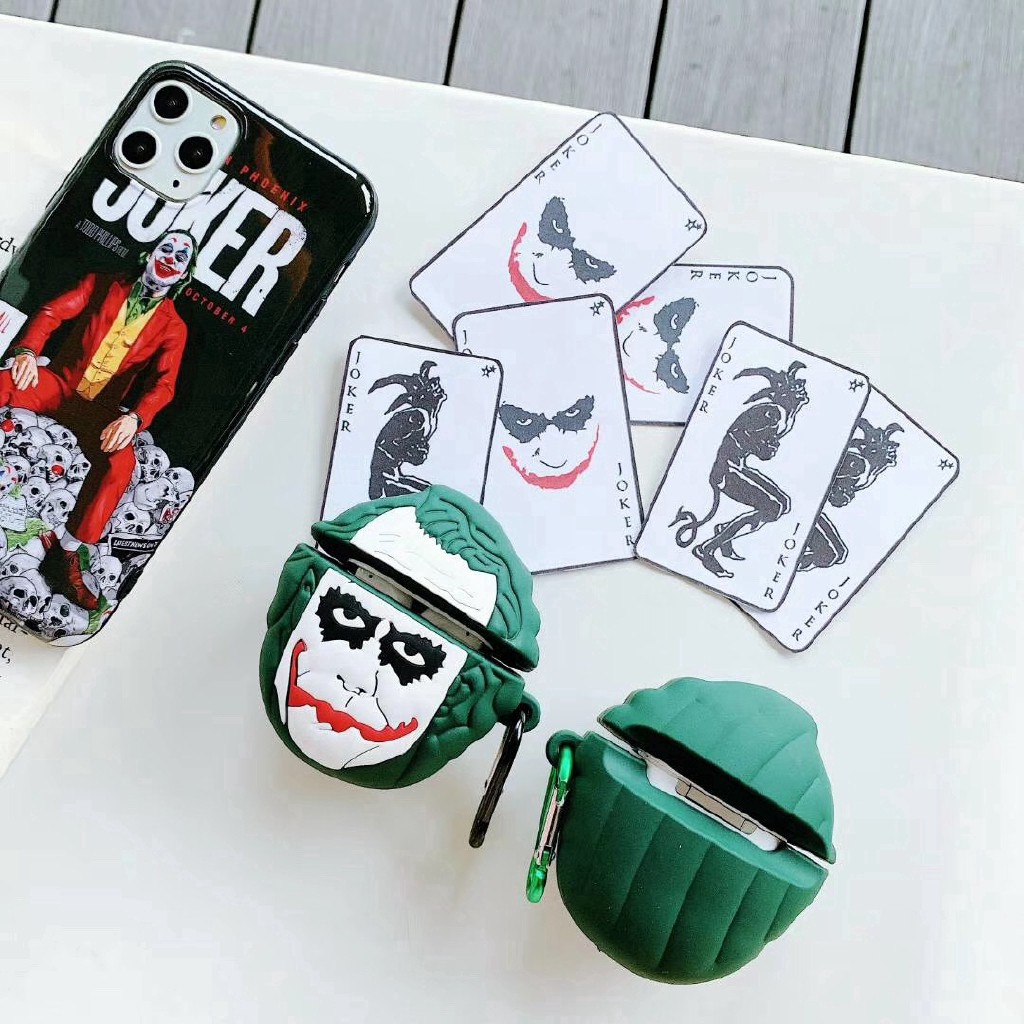 With this thriller film trending in the cinematic scene, we definitely had to include Mr. Arthur Fleck in this list! Get rid of that plain AirPods case and upgrade from "Why So Serious?" to "Why So Cool" instantly! This Joker AirPods case will triumph and become the center of attention while providing a ha-happy space for your AirPods to sleep on! 
Price: $4.00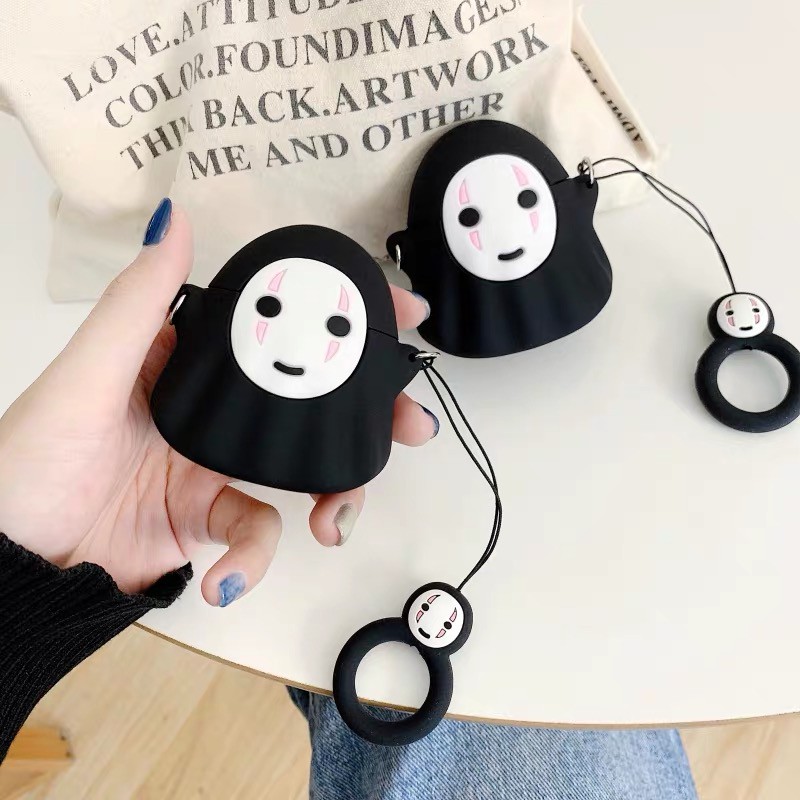 Oh no, we didn't forget about you, Anime lovers! Scream your love for Spirited Away with this adorable Kaonashi-inspired AirPods case! This No-Face AirPods casing will gobble up all the hungry dust and dirt, and it can be a cute accessory for your bag too! What a steal! 
Price: $4.73
For the Young at Heart:

Who says you can only have cute casings when you're a teen? Add some fluff and colour to your life while keeping in style, with these lovely AirPods cases! 
Ever wish you could carry your beloved stuffed toy with you everywhere you go? Well, now you really could with this adorable plush dog AirPods Case! It is not just extremely soft and lovable, it also acts as the perfect cushion for your AirPods. This little doggy will definitely guard your AirPods with its life!
Price: $6.99
ARMYs, make some noise! Yes, of course we couldn't forget about one of the world's most popular boy bands – BTS! Show off your inner ARMY with this vibrant BT21 AirPods Case! Koya, RJ, Shooky, Mang, Chimmy, Tata, Cooky and Van – you name it, you've got it! With 7 different characters to choose from, you'll have one design for each day to satisfy your bias-wrecked list! 
Price: $16.50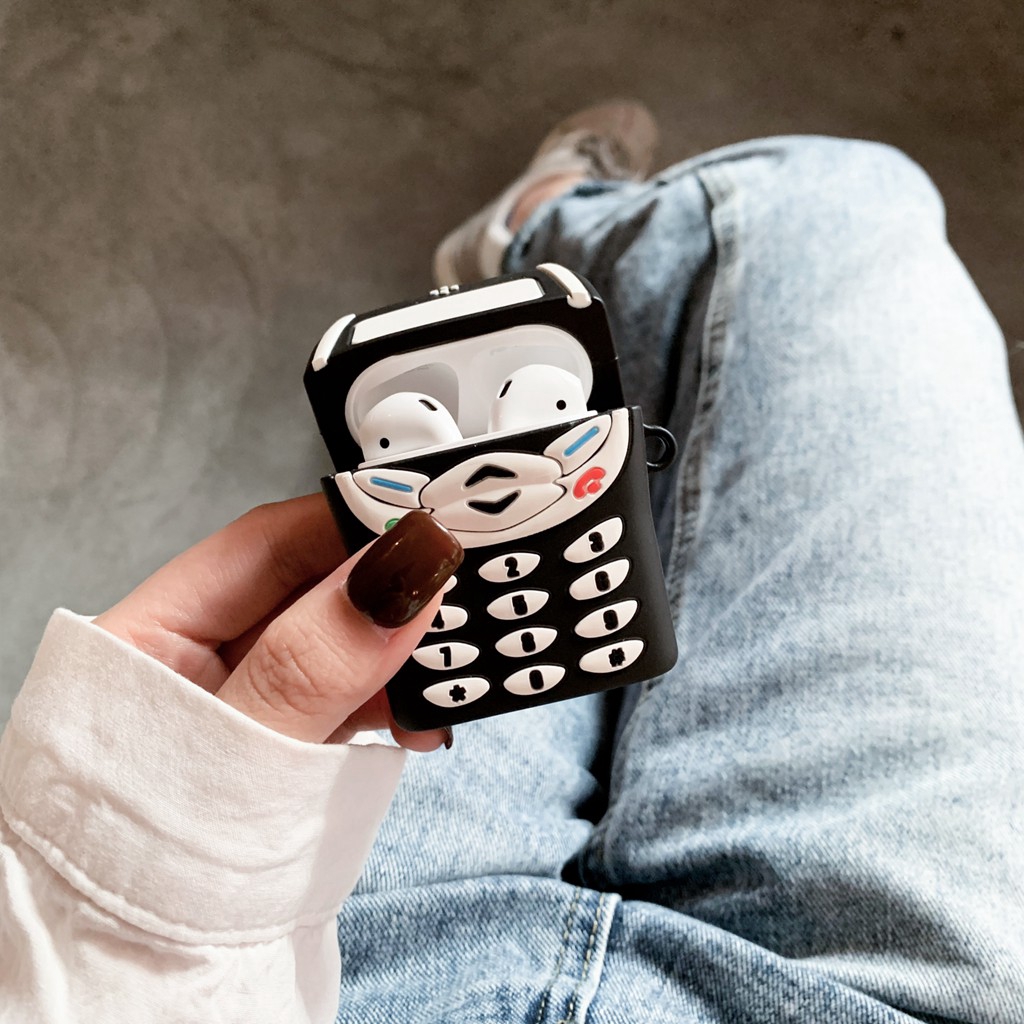 If you ever felt nostalgic for that indestructible Nokia Phone, this Nokia phone airpod case will provide you with some comfort. This case will not just bring back sweet memories of Snake and Bounce Games, no bump, drop or scratch can ever get to your AirPods again!
Price: $8.50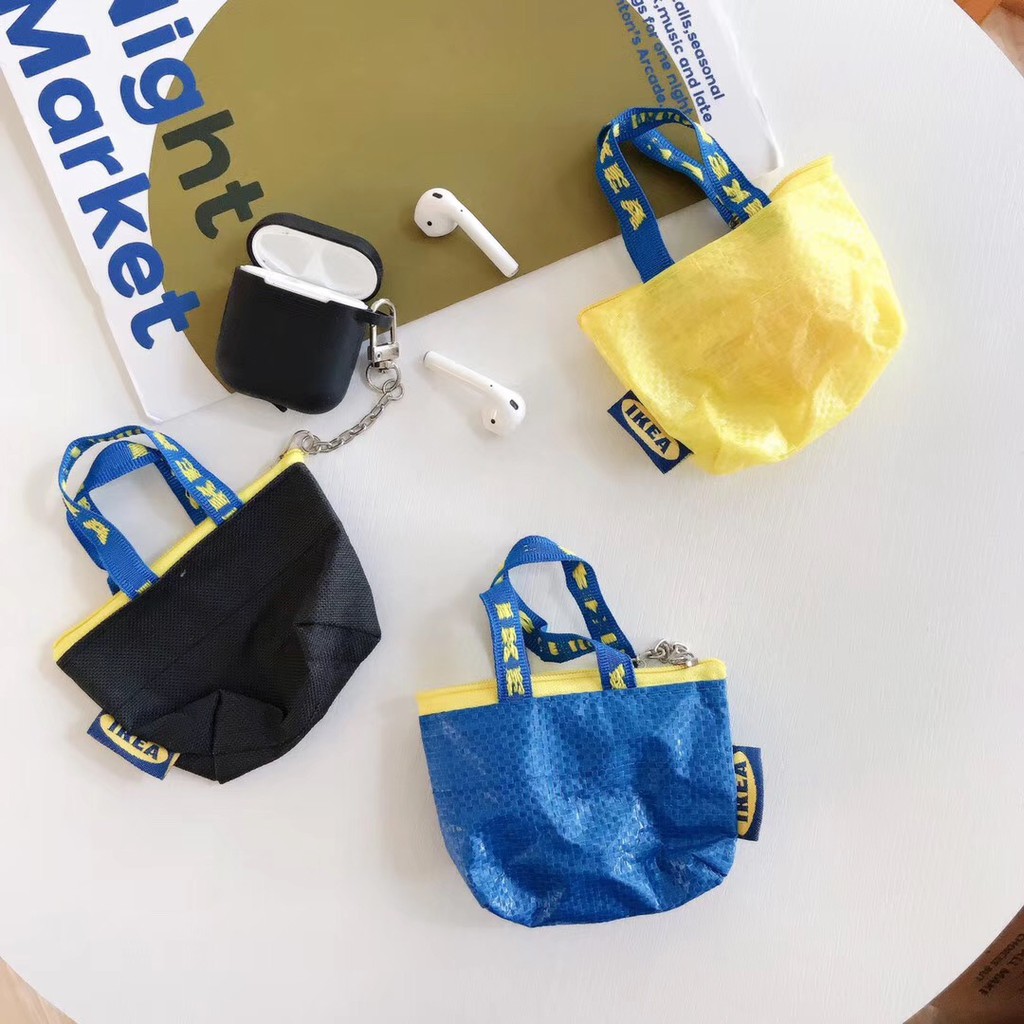 Thought you saw the last of this IKEA pouch? Well, now you can not only store your keys, coins and small items in this classic oh-so-familiar IKEA bag, but your AirPods can fit in it too! This IKEA-inspired case comes with a mini KNÖLIG pouch, zipping your AirPods up to safety! Don't miss out on this multi-usage, waterproof and reusable IKEA AirPods case!
Price: $5.31

For the Party Lovers:
If you are a big fan of gathering with friends to play games, the next few AirPods casing will bring back some of those  fondest memories with your bosom friends!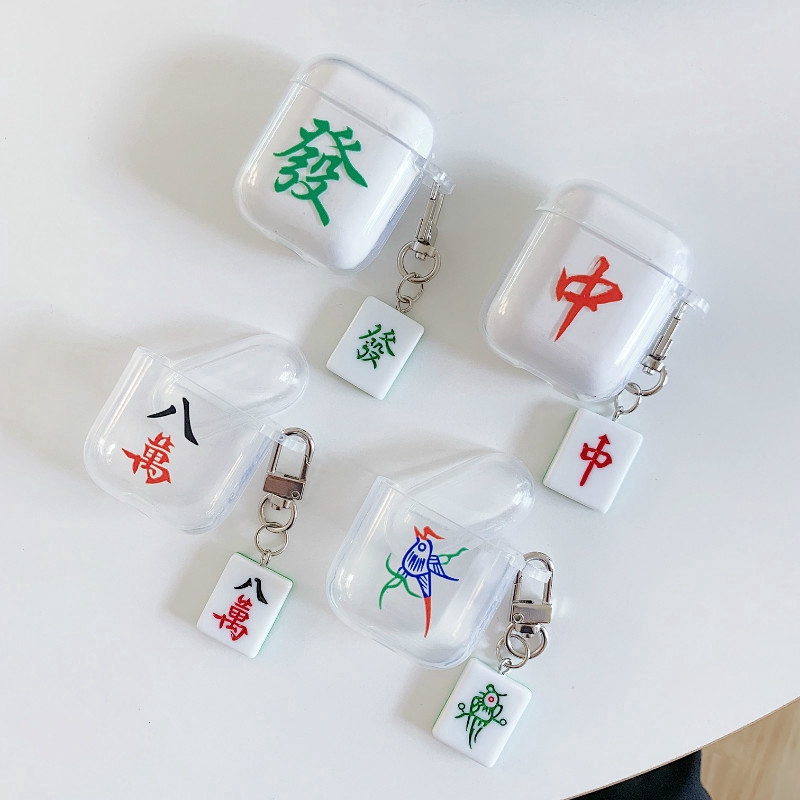 Everyone's all-time favourite game – Mahjong! Definitely one of the most popular games during the Chinese New Year period but who says you can only play mahjong then? Gather all your kakis and play an exciting round together with these sleek and auspicious-looking mahjong tiles, while jamming to your favourite hits! 
Price: $6.00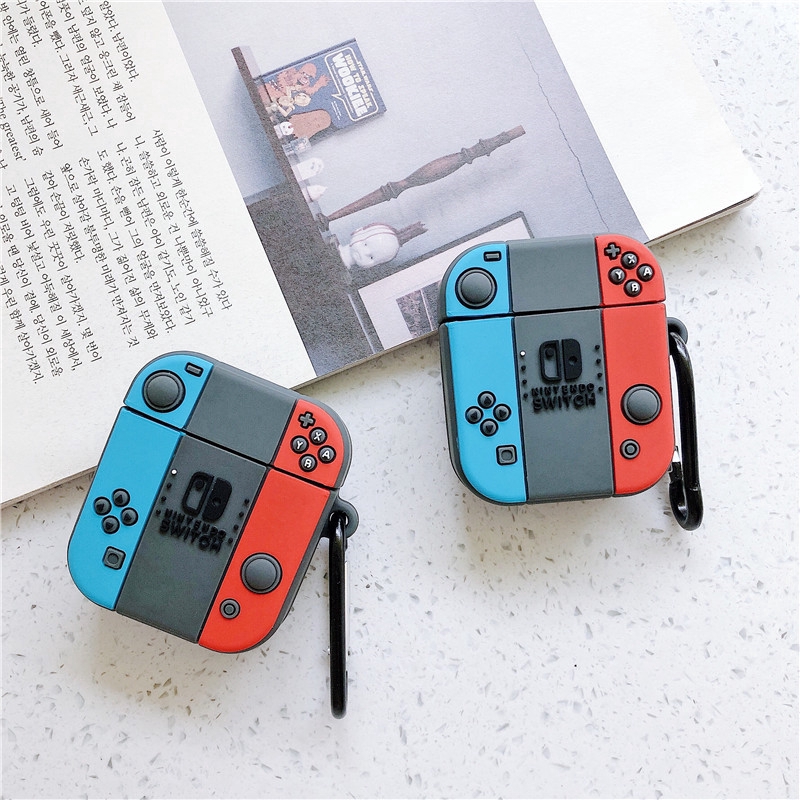 We're dedicating a victorious return to the era of handhelds with this colourful device – The Nintendo Switch. Sweeping the world with over 37 million units sold, you surely don't want to miss out on this petite version of the Nintendo Switch! Now you can guard your AirPods against any scratches and bumps while gaming to an exhilarating game of Mario Kart or The Legend of Zelda!
Price: $5.20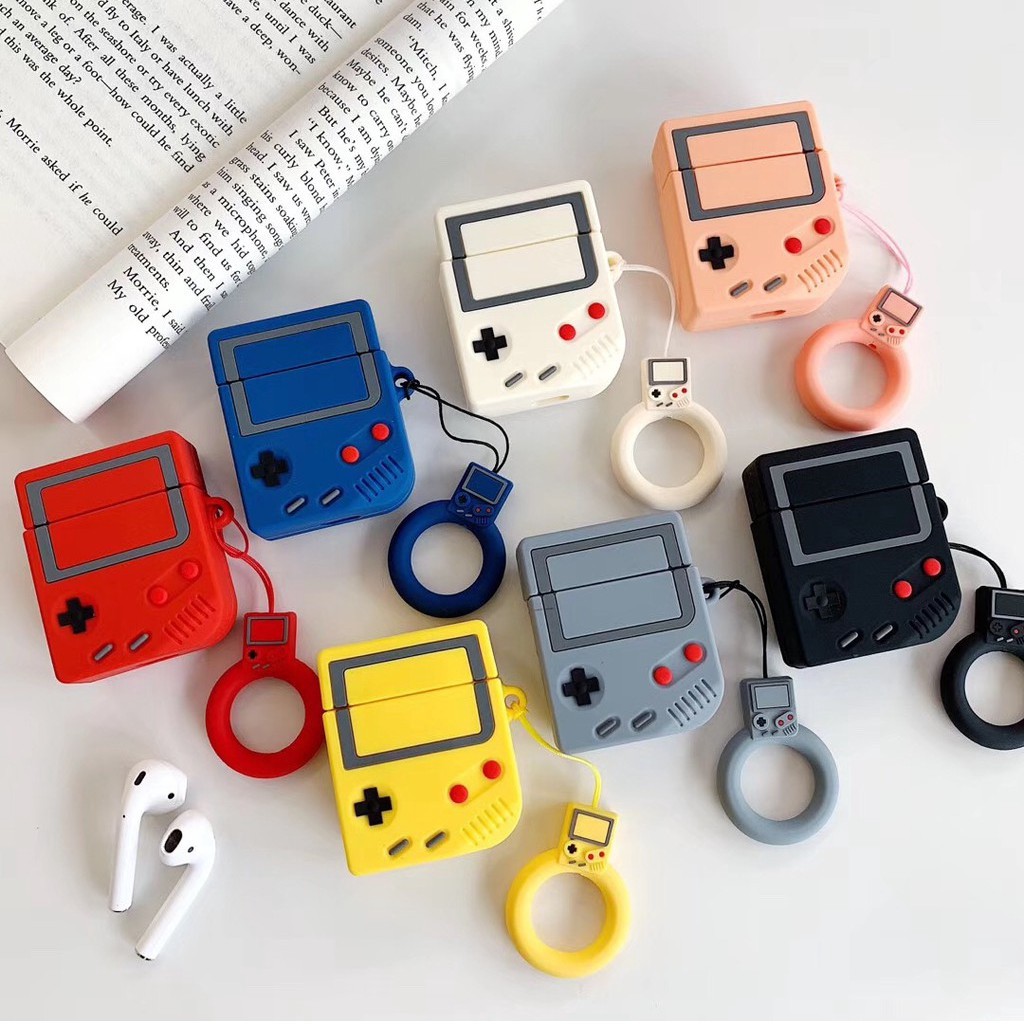 Ah, the origin of handheld game consoles. Don't you just reminisce the days where we would huddle at our neighbours' house and play games on our Gameboys together? Now you can dress your AirPods up with this adorable Gameboy-inspired casing, while paying tribute to one of the most popular games of the early 2000s! 
Price: $4
With the vast selection of AirPods cases listed above, we hope you have found one that suits your liking! If not, let us know what are the must-have cases in the comments section and we might just add them in! Psst… The 11.11 Sale is happening right now, so head over to the Shopee app now to get all these cases at amazing prices!
________________________________________________________________________
New to Shopee? Get $10 off (min. spend $20) with code*: AIRCOVER
* TNC Applies. Valid for new users from 3 Nov to 9 Nov only.