You just received a notification from HR that your company is implementing the work from home arrangement. Next, come the questions: How do I work efficiently from home? Should I stay in my PJs or change out to work clothes? How will I have meetings now? Working from home can be a new challenge for some, but fret not! We've got some useful work from home tips and tricks on maximising your productivity!
1. Make way for your workspace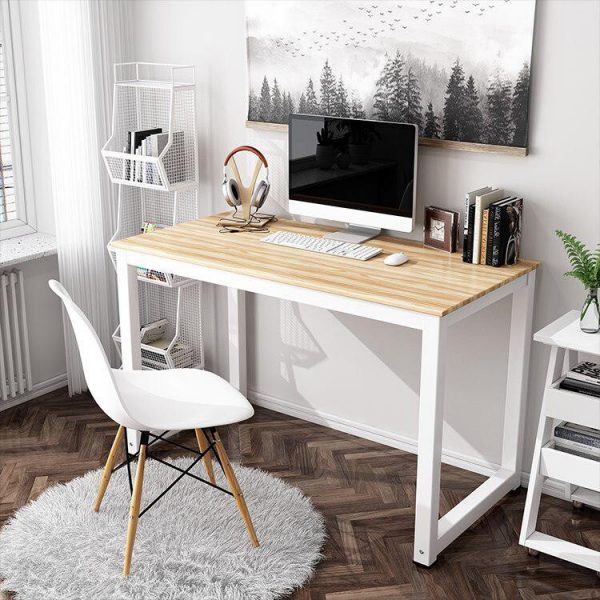 Trying to get work done in a cluttered space can be more frustrating than you've imagined. Don't sweat it, follow our tips to kickstart a smooth work from home journey! To begin, you'll need to designate a specific area for your work. We suggest setting up a home office area in a brightly lit place to get you in the mood!
Create a dedicated workstation with this Logan solid wood study table (available on MYSEAT.sg). It has ample space for essential office supplies and a computer monitor. Although it might be too much to bring your office chair home, why not use one of these best chair back supports to ensure you're sitting in the right posture at home. Now, arrange your office supplies and equipment neatly on the desk and voila, you're all ready to work!
Have limited space at home? Fret not! Whether you're working on the bed or from your couch, this multi-purpose lazy laptop moving table (available on 2Portion) provides ample room for your laptop and a few stationery supplies. With built-in wheels and adjustable height, this portable laptop table will be your best companion when you work from home.
2. Stay disciplined to your working hours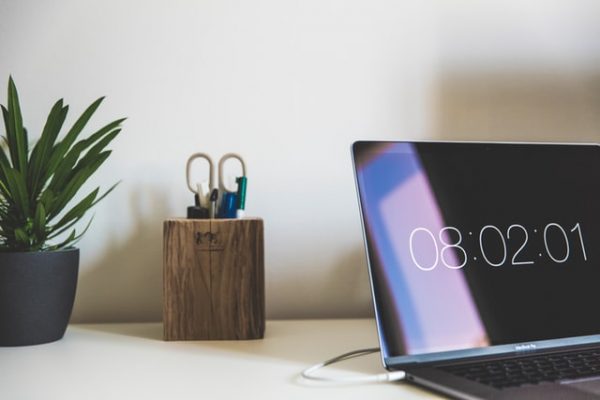 After setting up your workstation, it's time to get to business! One of the most important work from home tips to commit to your work hours even when you're working remotely in Singapore. You may be tempted to cut yourself some slack when you're alone at home, but you'll be doing yourself more good in the long run by not giving in to temptation! Avoid hitting that snooze button and wake up at least an hour before official working hours begin so you have ample time to prep yourself (mentally and emotionally) for work. Exercise self-discipline and make the most out of your work hours to prevent your tasks from snowballing.
Meanwhile, workaholics should keep in mind that working from home doesn't mean working endlessly. It's easy to lose track of time when you're working remotely, so we suggest setting an alarm to remind yourself when it's time to knock off. This ensures you balance work and personal time. Go on, shut down your work computer and tune in to some of Netflix's best Asian dramas to rest your brain!
3. Utilise a planner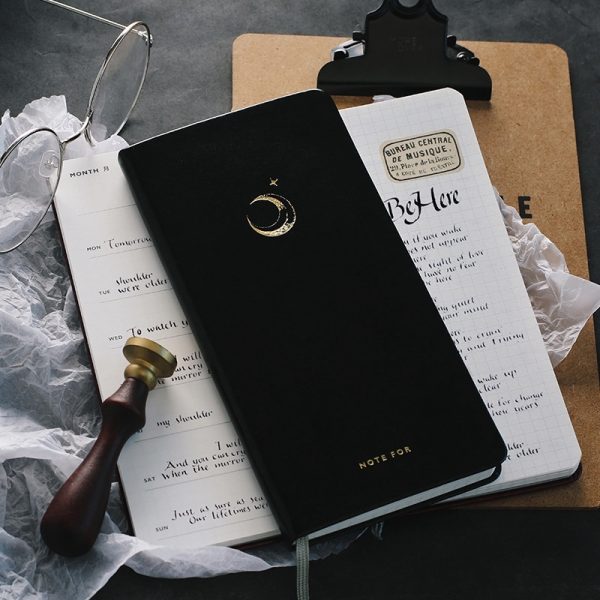 Keep your eyes on your deadlines! Consider using a planner to organise your day's tasks. This 29 weeks leather planner (available on winzige.sg) comes with yearly, monthly and weekly spreads so you can plan your schedule down to the tee. Alternatively, you can also put up a monthly wall calendar chalkboard (available on followsunflower.sg) so you can see your schedule at a glance. Check out other tips on how to maximise the utility of your planner when you work from home!
4. Make yourself a cuppa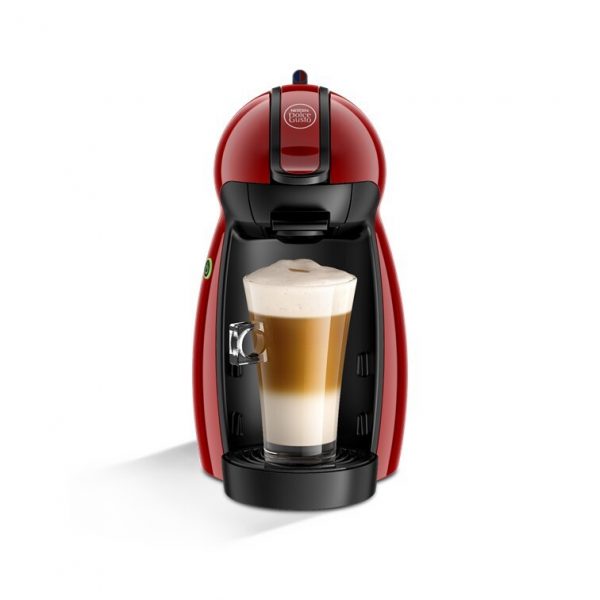 Do you usually kickstart your day in the office with a cup of coffee or tea? Don't discount yourself from your daily caffeine indulgence if that's what it takes to get you in the mood for work. Get your mini work pantry started at home with one of the best coffee machines in Singapore! The NESCAFÉ Dolce Gusto Piccolo coffee machine (available on NESCAFE Dolce Gusto Official Store) fits perfectly in any kitchen and produces cafe-standard coffee with easy-to-use capsules. Meanwhile, if you're more of a tea person, make yourself a fragrant pot of Newby earl grey black tea (available on Newby Teas) to sip on throughout the day!
Psst, here's another great work from home tip for you! Sometimes we get too involved in work and end up leaving our hot beverage aside. Think cold coffee or tea — eww! To keep your drink warm and tasty, consider getting an electric mug warmer (available on shiliu) for your home workstation!
5. Keep to your meal time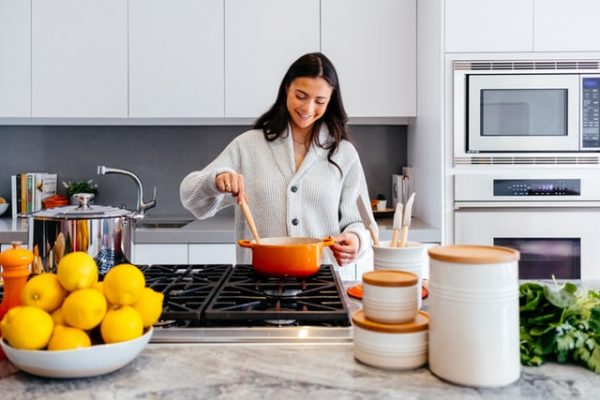 Got a tight group of lunch buddies? It's easy to end up working through your lunch time without them around to rally the troops for a break. However, this work from home arrangement is not an excuse to skip meals! Go for lunch like you would in the office. With full access to your home kitchen, whipping up a quick and healthy meal shouldn't be a problem! If you know you've got a hectic week ahead of you, consider meal prepping in advance to save some time.

Alternatively, make full use of your air fryer with our comprehensive list of air fryer recipes to prepare your lunch in a jiffy! Air fryers allow you to cook easily with lesser oil, perfect for a hearty and healthy meal at home. Enjoy your lunch away from your work desk to give yourself a well-deserved break!
6. Set up proper telecommunication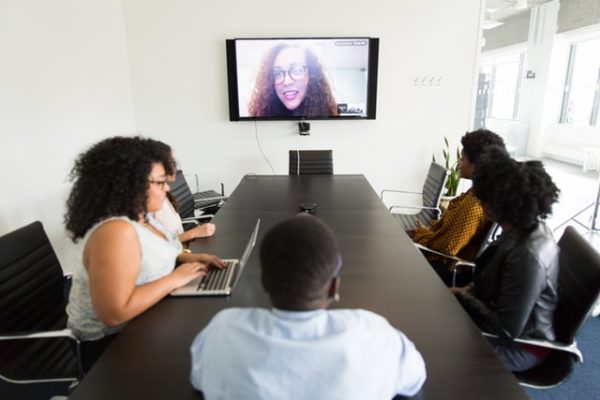 Working remotely in Singapore doesn't mean you have to stop all collaboration with your colleagues. With the right telecommunication tools, you can go about with your cross-functional projects just like you would in the office. Deciding with your team on a suitable telecommunication platform such as Skype or Zoom is one of the most crucial work from home tips to ensure you stay productive.
If your laptop or work computer doesn't already have a built-in microphone and webcam, you may have to buy external computer accessories to ensure your telecommunication is smooth and seamless. Equip yourself with the Logitech C922 pro stream full HD webcam (available on Logitech Certified Store) which boasts two microphones on either side of the camera to ensure you express yourself with clarity at every meeting. If you're having a formal virtual meeting, find the quietest spot in the house and ensure that your background is free of clutter and distractions. Throwing on a presentable outfit is also good for putting you in a more professional mood.
7. Stay connected with your co-workers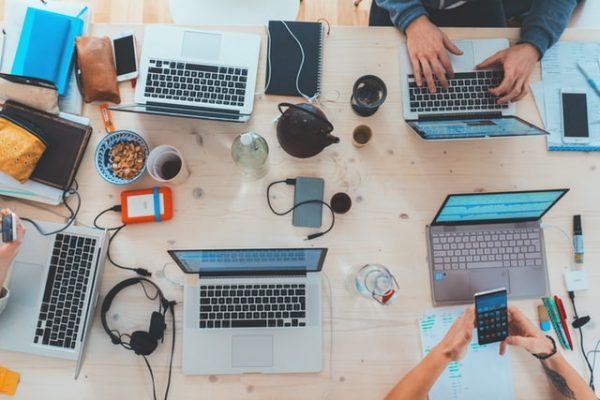 Working from home has its perks, but loneliness isn't one of them. The lack of physical interaction means you may start to miss the office chatter and positive reinforcement from your coworkers. But all these can be easily resolved with a simple work from home tip — take more initiative! Make the effort to ping your colleagues throughout the day for a quick non-work related catch-up. This can help to deepen your relationships with your colleagues and fulfil your need for connection.
If your teammates are feeling as bored and lonely as you are due to the work from home arrangement, why not organise a remote co-working session together online? Gather everyone on a telecommunication platform and work 'together' independently. This is also a great solution if you guys need to bounce ideas off one another.
8. Take short breaks & workout!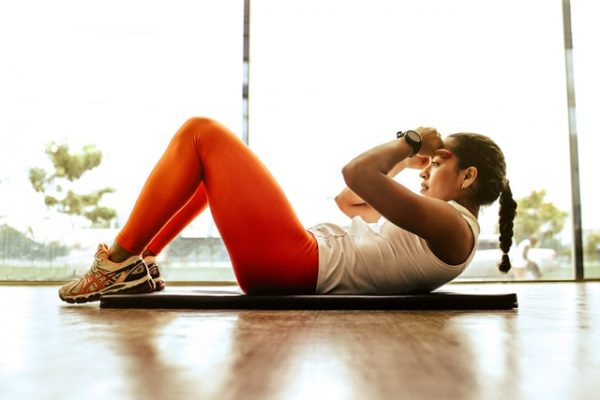 In the office, you often get to leave your desk for meetings. However, this is not the same when you work from home as everything can be done virtually on the computer. The result? An even more sedentary lifestyle when you work remotely in Singapore. This is bad news as sitting for long periods of time can lead to several health problems such as obesity and blood pooling. A great work from home tip to reduce such risk is to stand up and walk about the house for at least 15 minutes every hour to stimulate blood circulation. Alternatively, try out these exercises you can do at your workstation to keep yourself active. These short breaks help you to stretch your body and relax your mind to boost productivity and motivation!
9. Minimise distractions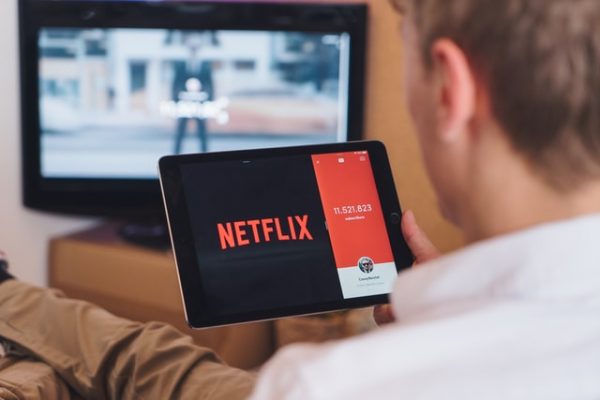 While some may find their humble abode a haven for productive work, others struggle to ignore the distractions present in their homes. Think house chores, kids, pets, TV and our worst nemesis — the bed. How to minimise distractions then? For starters, change out of your pyjamas and work away from the TV. You will also need to exercise some self-discipline to stay away from social media and other entertainment sites. Employ the help of apps like AppBlock and HelpMeFocus, which will aid you in your digital detox and force you to focus on the job.
Sometimes, our family members may get overly excited to finally be able to spend more time with us when we're working from home. However, it's important to set ground rules with your family by letting them know the time you'll need for work and when you'll be free to spend time with them. While you're working, keep your kids and pets out of your work zone and put on some music to help you focus on your job.
We get that you may feel the urge to get housework done but hold yourself back and only remove the clutter that's obstructing your work station — the rest of the house can wait. By doing only the things you would do in the office when you're working from home, you eliminate other potential distractions that may reduce your productivity.
Practise these work from home tips and make the most out of your time at home
Check out these work from home deals and stay connected. Remember, staying indoors need not be boring and aimless. Aside from work, there are many other activities you can busy yourself with. One of them is to give your house a thorough wipe down with these antibacterial household cleaning products. Use this time to also engage your little monsters with fun indoor home activities for kids to keep them occupied!
---
New to Shopee? Get $7 off (min. spend $15) with code*: TIPS2WFH
* TNC Applies. Valid for new users from 7 to 14 Apr 2020 only.]]>