You invested in a pair of good running shoes, so now's the time to invest in good socks for running! Running socks are one of the most non discreet but important running gear you need. Whether you're a rookie or seasoned runner, a good pair of running socks can carry you the distance without muscle fatigue or blisters getting in your way. Read on for the features to look for in the best running socks and our top recommendations! 
What kind of socks to wear for running?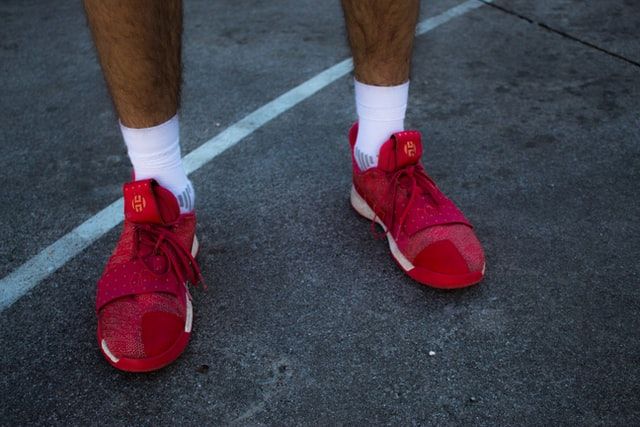 Cotton — although a go-to option in other apparel, just does not deliver when it comes to running socks. They do not wick moisture away easily and can also cause chafing. Instead, look out for synthetic materials like nylon, polyester and spandex which are great at wicking away moisture from your feet and keeping them dry.
Some runners like the look of no-show running socks while others may prefer mid-length or even knee-high socks to provide more coverage against external conditions. Either way, you do you when choosing the length of socks for running.
Compression running socks are designed to provide a very snug fit to help boost performance and may also help you recover faster post-run. They do this by speeding up the removal of waste-ridden blood and bringing oxygen-rich blood back to your legs. If you're new to compression wear, start with running socks that have targeted compression points (hint #8 & #9) before moving onto full fledged compression running socks.
Best socks for running
1. Balega Enduro Quarter Length Performance Running Socks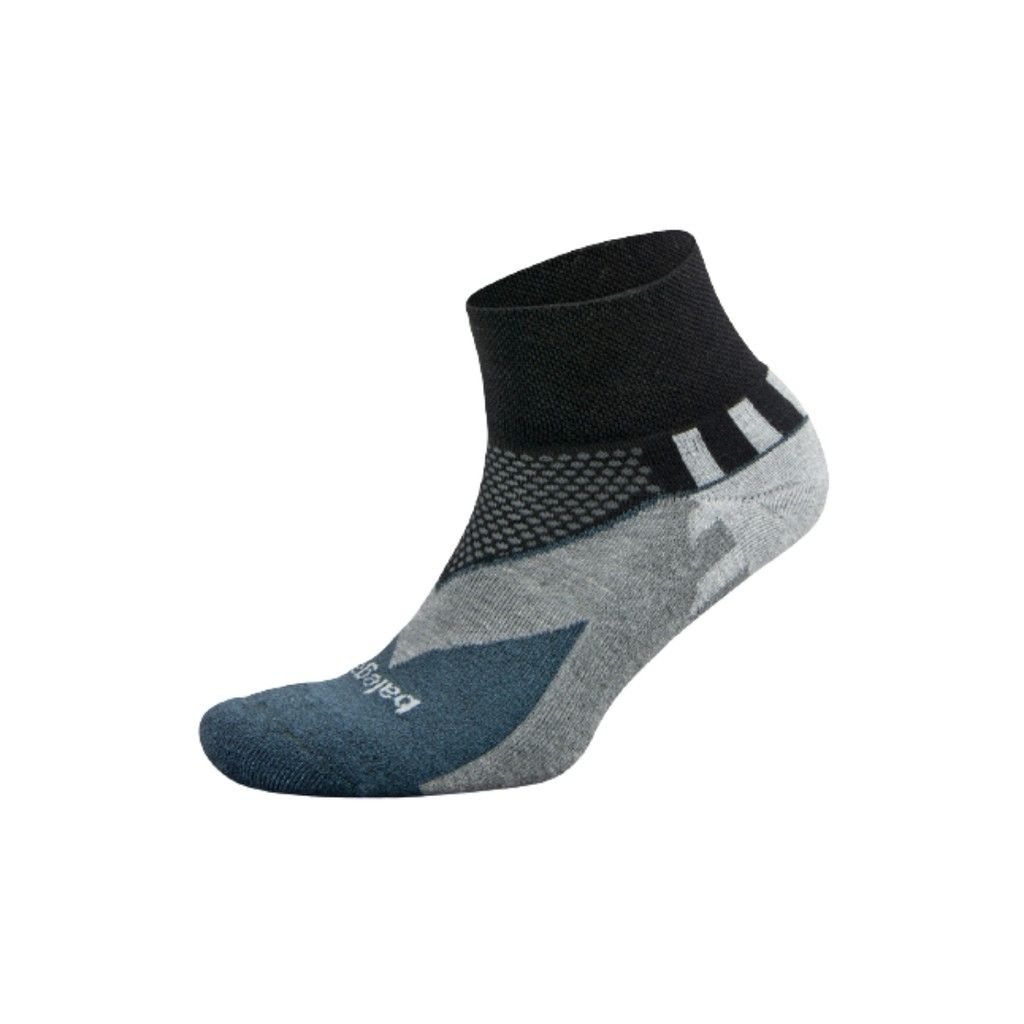 Foot blisters often occur when your toes feel restricted and when the rub against each other! The Balega Enduro Quarter Length Performance Socks (available on Enso Lifestyle) moulds around the contours of your foot and locks in the heel and midfoot while still allowing for some toe wriggle room. These socks for running are further reinforced with moisture wicking fibres and mesh ventilation panels so you don't feel icky and uncomfortable when chasing to beat your best timings!
2. Injinji Trail 2.0 Midnight Crew Coolmax 5 Finger Socks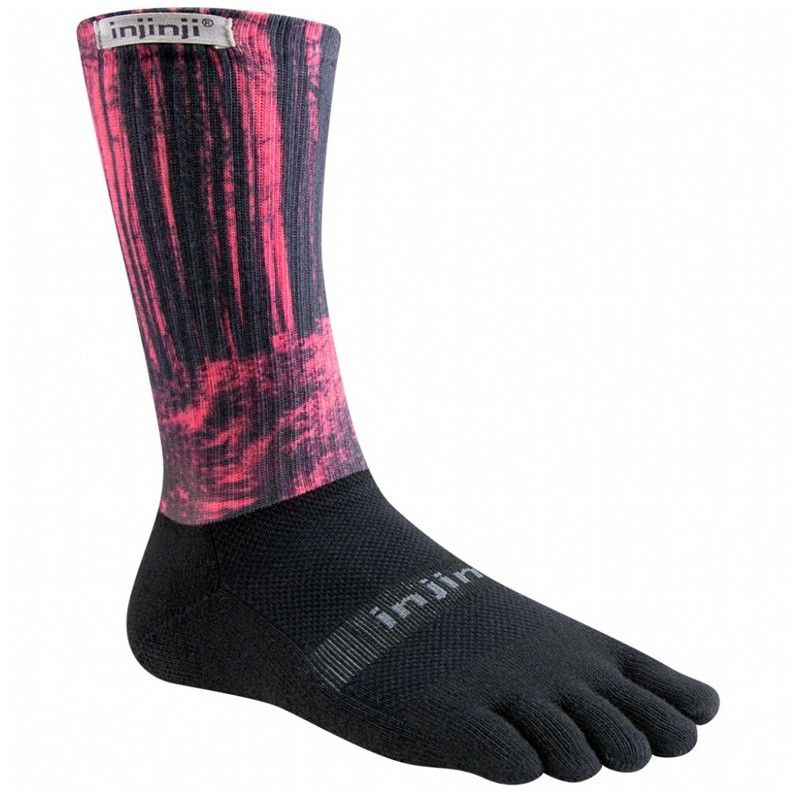 You don't need to be a pro runner to know the pains of having to deal with blisters. The Injinji Trail 2.0 Midnight Crew Coolmax 5 Finger Socks (available on Qoolmart) boasts the toe sock design Injinji is famous for. Each toe is wrapped individually to prevent skin-on-skin friction. These toe socks make it easy for your toes to splay out naturally and provide added comfort and grip.

This pair of high length socks are great for keeping out debris — perfect for those who like to run on hiking trails in Singapore. Moreover, the cool fibres and mesh top provide extra breathability and comfort when jogging in our hot weather.
No show running socks

3. Balega Ultralight Performance Socks

 

(Credit: Enso Lifestyle)




No show socks are popular with runners who like that overall look or for those who don't want unsightly tan lines that may appear after wearing mid length or long running socks. The Balega Ultralight (No Show) Performance Socks (available on Enso Lifestyle) ensures a perfect fit, with a high heel tab that prevents the sock from slipping into the shoe. Despite it's smaller size, it doesn't scrimp on hi-tec. This pair of Balega running socks boasts Drynamix moisture wicking fibres and reinforced microfiber mesh with ventilation panels for extra breathability.

4. Injinji No-Show Socks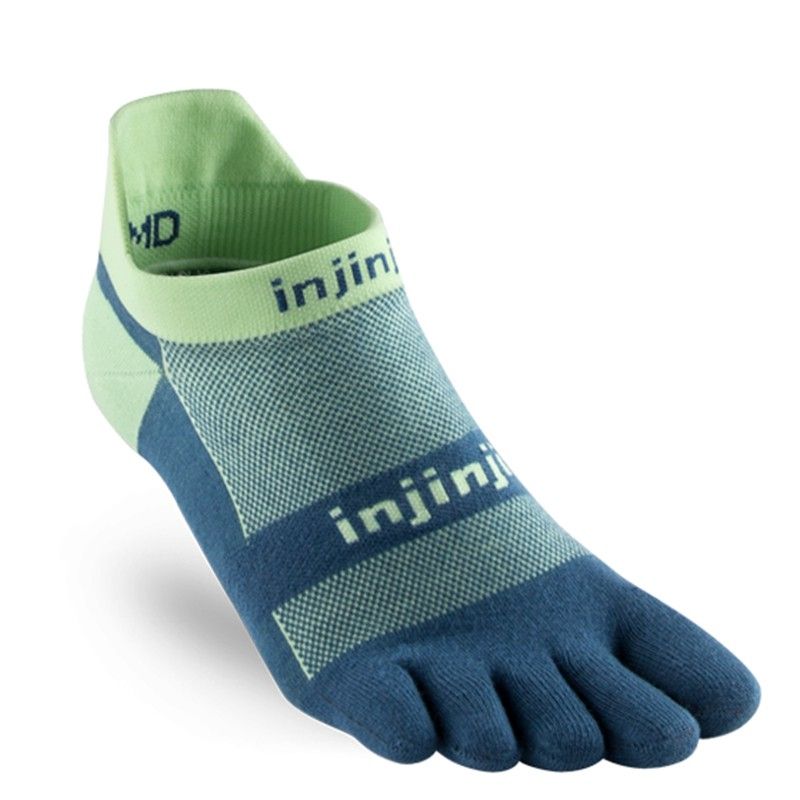 Tired of suffering from blisters? Then the Injinji Run Lightweight No-Show Socks (available on Qoolmart) are the perfect pair to pull on. These Injinji socks for running rest just below the ankle, with a heel tab to prevent the socks from sliding into your running shoes. Its arch support and five-toe design promote better grip and balance and prevents blisters from forming. Pair this unisex pair of socks for running with your favourite running shoes for a cool and breezy run. 
Compression running socks
5. 2XU Compression Performance Socks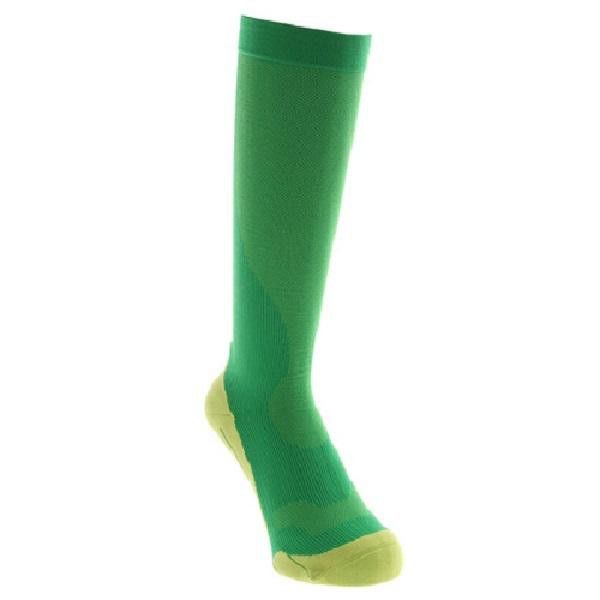 Wait, are these bright green socks for running? Hear us out! These striking 2XU Compression Performance Socks (available on Key Power Sports Official Store) are designed to help you perform better during runs and boost post-run recovery rates. This pair of socks features a graduated compressive fit, to contain foot muscles and reduce any excess muscle movement of your calves so there is less muscle fatigue post-run. Furthermore, these 2XU socks also come with zoned compression panels for increased blood flow and comfort, especially helpful during long runs. Now, all there's left to do is to show off this bold pair out for your next jog around the neighbourhood!
6. Feetures Elite Light Cushion Mini Crew Thick Socks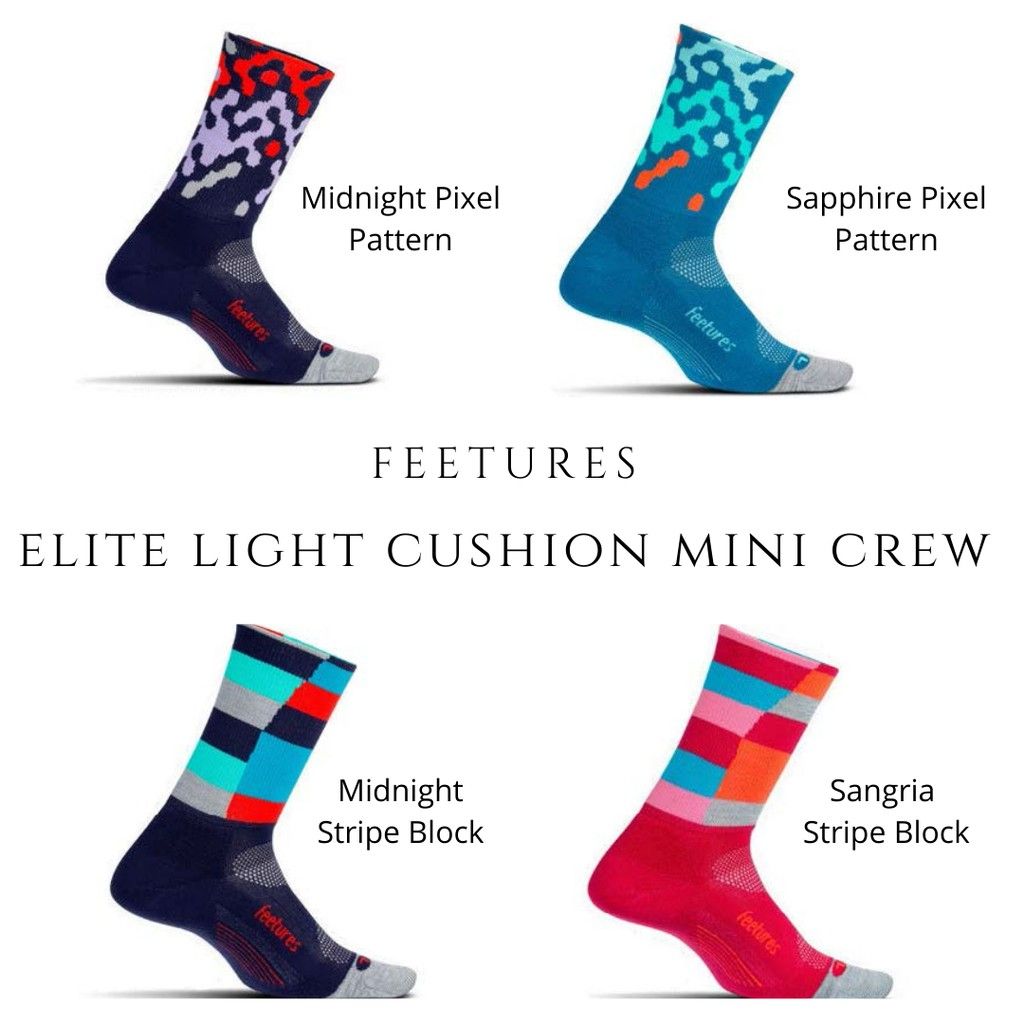 Compression socks don't always be long. This mid-length pair of Women's Feetures Elite Light Cushion Mini Crew Thick Socks (available on  herman.lindarto.sg) are designed to provide targeted compression on the arch and support for when your foot strikes and lifts off the ground. The anatomical design means you should wear the socks as per indicated for the left and right foot to enjoy the enhanced fit. Hi-tec aside, we can't help but go gah-gah over the funky designs of these Feetures socks. We're taking dibs on the red and orange toned sangria stripe, what about you?
7. CEP Compression Short Socks 3.0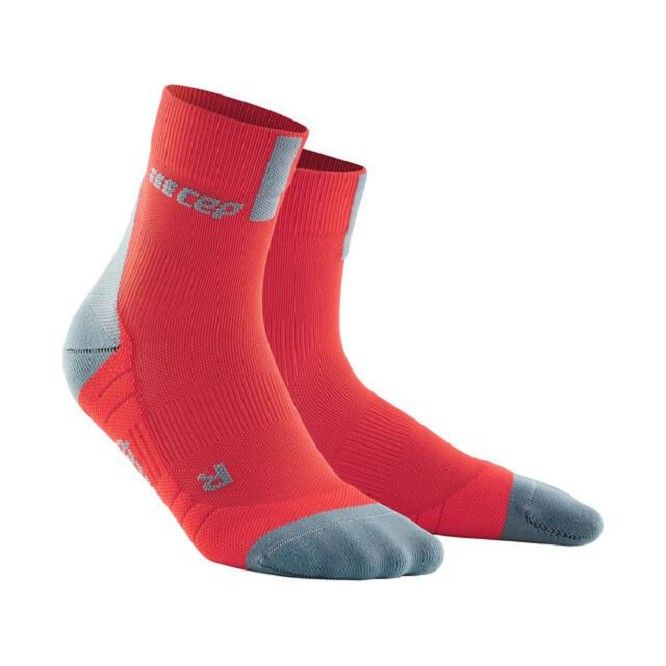 Getting back to the trails after suffering from a bad ankle injury? You'd want to be extra cautious in the running gear you invest in. This pair of CEP Men's Compression Short Socks 3.0 (available on  Key Power Sports Official Store) has an in-built compression technology that stimulates your joints with a deep sensory effect. This in turn helps to stabilise your movements and protect you from any further injuries. These men's socks are also designed with strategic anatomical padded zones so as to absorb any shocks when hitting that stride. Furthermore, it boasts a durable blend of materials and has moisture regulating technology to keep the sweat away. Check out this line of women's CEP socks and get a matching one for your partner! 
Power through your runs with the best socks for running
Feel prepared to conquer your run? Pair the socks with the best women's running shoes and best men's running shoes and start crushing your 2021 fitness goals. Keen on exploring other workouts? Check out this 2021 fitness guide for deals on our sports and outdoor related collection!