Excited to try out a new recipe, only to lose all your MasterChef inspiration after one look at your cluttered kitchen? Take a cue from Marie Kondo and learn how to organise your kitchen! Pro tip: 3M Post-Its and condiment holders will be your best friends and we've found that Houze storage boxes are particularly handy as well. If you're wondering how to organise your kitchen cabinets, kitchen cabinet swivel baskets will do the trick. You'll find it much easier to reach for your pots, sauce bottles and spice packets after trying out these easy hacks! 
How to create more storage space
1. Create more kitchen storage space with slim cabinets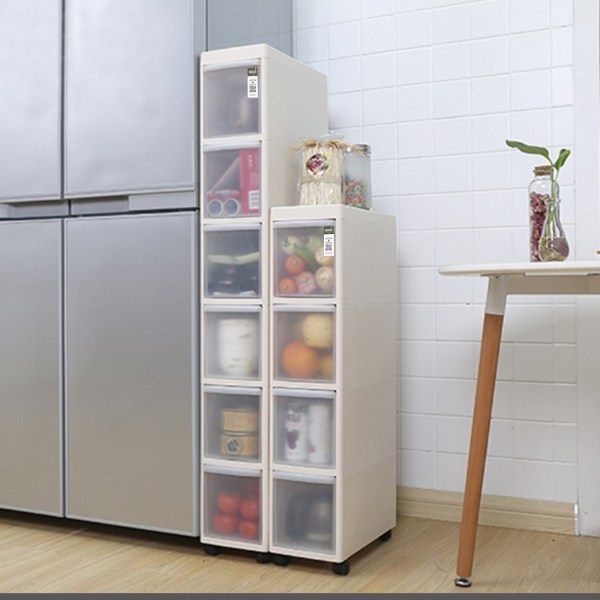 Running out of kitchen space? When you're faced with bursting cabinets and a cluttered kitchen counter, the best way to organise your kitchen is to create additional storage space. The Houze slim cabinets (available on Houze Official Store) come in handy in such, well, tight situations. It boasts an 18cm width that allows it to fit into the tightest of spaces — such as between your kitchen counter and fridge! It's also equipped with wheels for extra mobility. Choose from the three or four-tiered cabinets according to your storage needs! 
2.
Store unused kitchen appliances in Houze storage boxes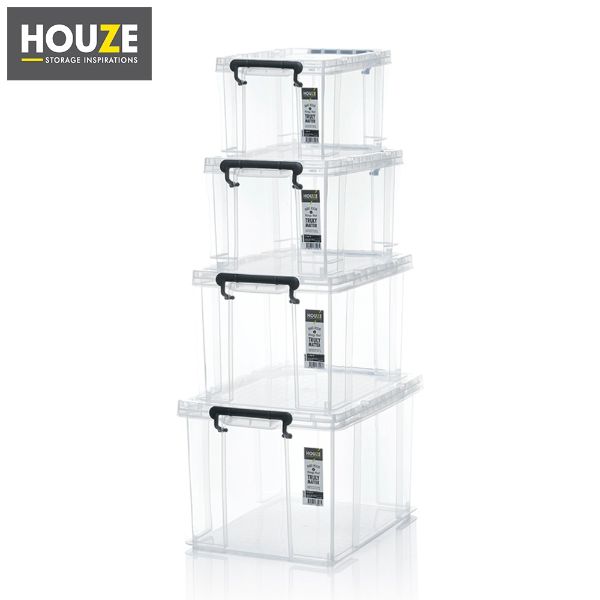 If your kitchen doesn't have one or two of these Houze storage boxes (available on Houze Official Store), you're losing out in the home organisation game! These Houze storage boxes are a must-have for every homeowner who's looking for ways on how to organise their kitchen cabinets. The boxes come in a variety of sizes from 21 litres to 98 litres — perfect for storing any kitchen appliances you're not using like jugs and pitchers or blenders. Once filled, stack them up to maximise space! 
How to organise kitchen cabinets
3. Organise your kitchen cupboards with baskets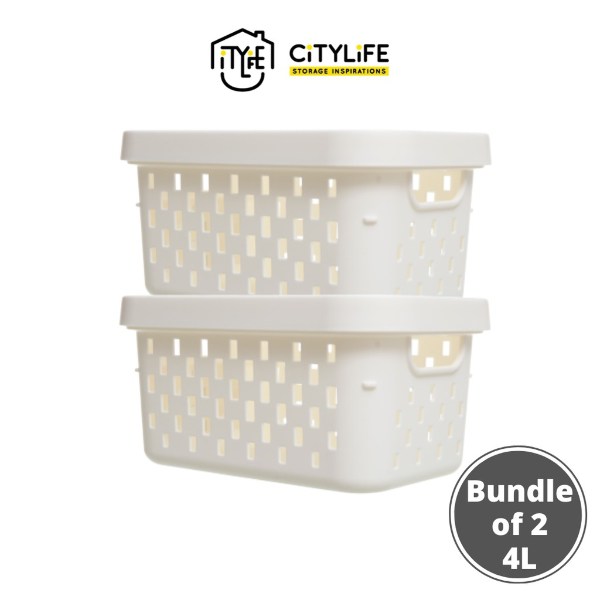 Are things threatening to spill out of your kitchen cupboards every time you open them? Organise your cupboards with these brick modular storage baskets (available on Citylife Official Store). They come with matching lids and can be stacked nicely on top of each other. Moreover, they are made of 100% virgin polypropylene material and do not give off that  plastic-y smell that can emit from other plastic containers. Thanks to its huge capacity, you'll have no issue storing larger items such as cereal boxes. This is definitely one of the easiest and most useful items to have when learning how to organise your kitchen!
4.
 Line your cabinets with non-slip protective sheets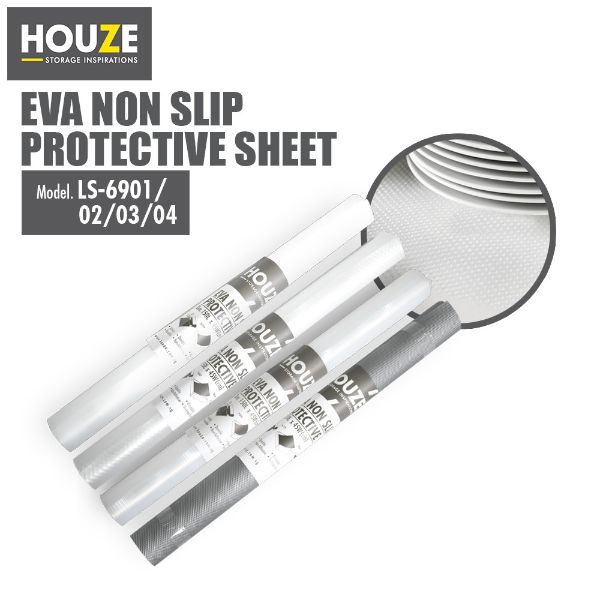 There's nothing as dangerous as a plate falling from overhead cabinets. This is why the first thing you should do when you're learning how to organise your kitchen is to line all the cupboards and drawers with a Houze Eva non-slip protective sheet (available on Houze Official Store). This provides a better grip for your plates and bowls so they stay in place. Additionally, it also protects your carpentry from scratches and stains. You can also use the non-slip protective sheet in the fridge to achieve the same effect!
5.
180ºC Kitchen Cabinet Swivel Basket with Bracket Storages
Racks aren't just for hanging on walls — they can also be used inside kitchen cabinets too! The 180ºC Kitchen Cabinet Swivel Basket with Bracket Storages (available on Koncept Kreation) is the perfect solution on how to organise your kitchen cabinet. Neatly housing small pots, pans and condiments, this basket also boasts a revolving feature to retrieve condiments easily. 
6. Label your baskets or containers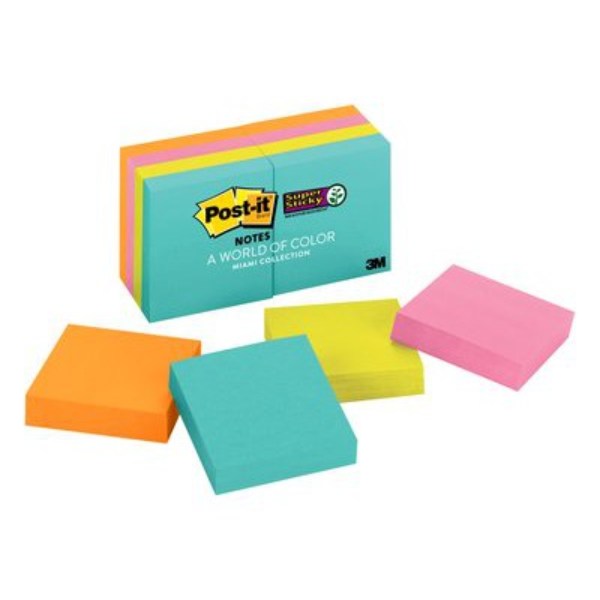 Unless you've got excellent memory, chances are you'll end up forgetting the contents of  each of the baskets you used to organise your kitchen cupboards. There's no need to waste time playing the guessing game! Simply label your baskets and containers with the Post-It super sticky notes (available on 3M Official eStore). With enhanced adhesive technology, these Post-Its will stick securely on most surfaces. Plus, they remove without leaving a stain so you can always repurpose your baskets and containers when you have to clean your kitchen cupboard. 
7. Note down expiring products with kitchen label stickers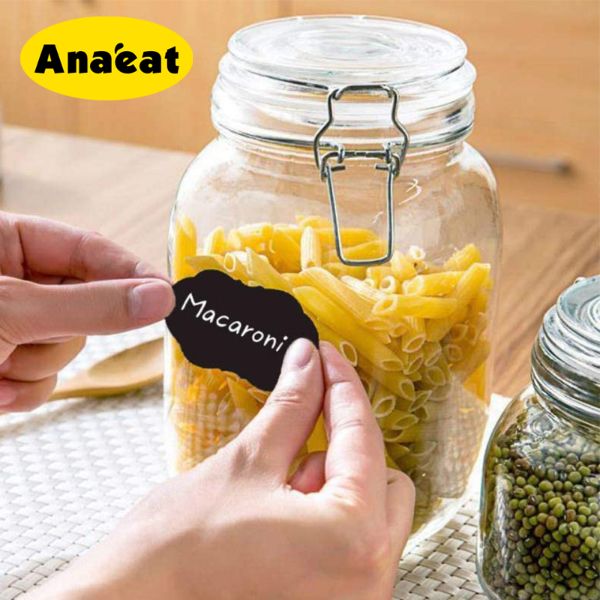 It's a pity to throw out unused ingredients or snacks that have passed their expiry dates. To reduce food wastage, it's a good habit to keep track of expiring products in your fridge. Do weekly routine checks on expiring products and note them down on Kitchen Labels Stickers (available on Anaeat Official Store). You can easily write on them with chalk and erase. These label stickers are also waterproof so you don't have to worry about them getting wet or soiled! Those with more time on hand can sort the expiring items into small Houze storage boxes for easy access. 
How to organise cutlery and kitchen equipment 
8. Tidy up cutlery and silverware with handy cutlery racks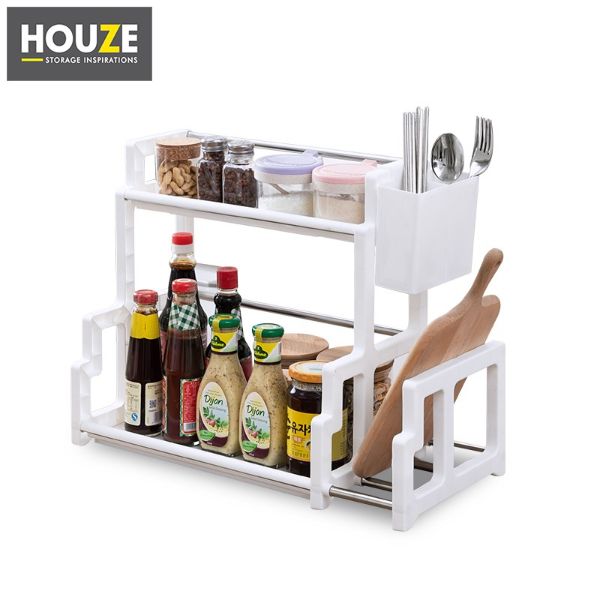 Are your kitchen cabinets overflowing with items and snacks? Enter the Two-tier Houze Kitchen Dish Rack (available on Houze Official Store). This versatile dish rack comes with a cutlery holder, four hooks and even a space for your chopping board — talk about multi-functional! This stainless steel all-in-one dish rack makes your space look organised and clean, with a compact design and easy installation. If you're worried about water accumulation on the rack, the upper tier comes with a drain design that allows water to flow away while providing good air ventilation to keep your utensils dry. Its stainless steel material is also certified food-safe so you won't have to worry about rusting! 
 9. Organise cooking tools with a cutlery tray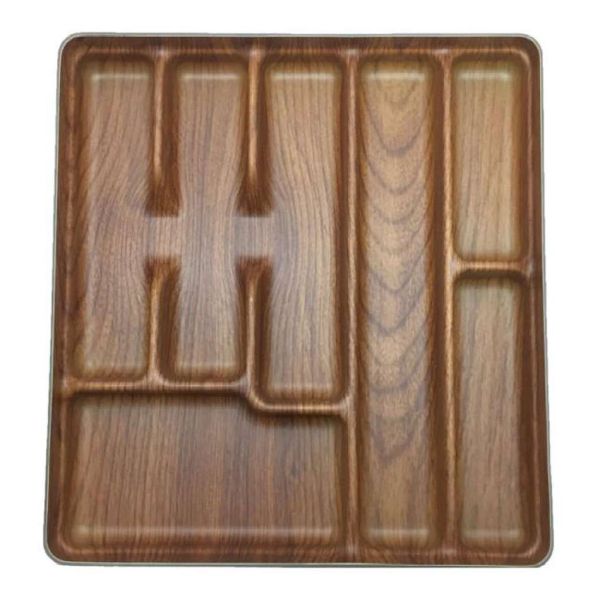 There's nothing more frustrating than having to ransack the kitchen drawers for cutleries before  starting a meal. Looking for an easy solution on how to organise your kitchen drawer? Simply pop the Evelin 7 compartment cutlery tray (available on ToTT Official Store) into the drawer and organise all the utensils into the different compartments of the tray! Aside from making your drawers look tidy, cutlery trays also help to reduce the risk of injury. It allows you to keep knives and other sharp tools in a separate compartment so you don't get accidental cuts when reaching into the drawer. 
How to create more space on your kitchen counter and sink 
10. Use a drainable dish drying rack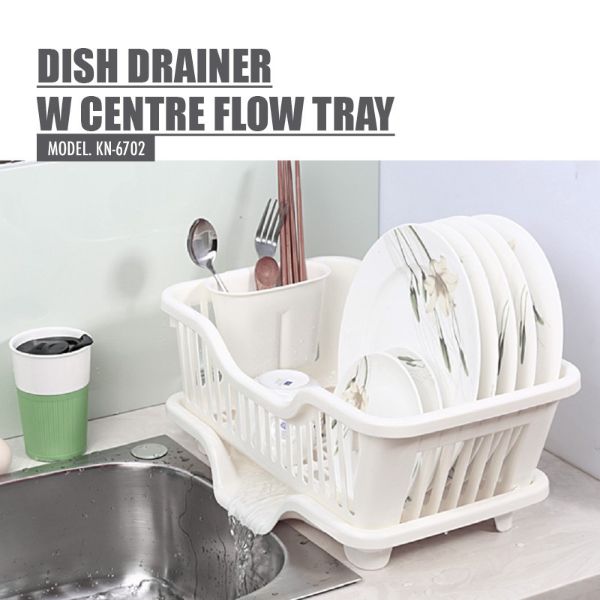 Having a dish drying rack is important for organizing your kitchen. Avoid placing wet tableware directly back into the kitchen cupboard as it can cause mould and bacteria to grow. Instead, let your dishes air dry on the Houze dish drainer (available on Houze Official Store). This useful dish drainer comes with a side or centre flow tray to effectively drain out water directly into your kitchen sink. Additionally, the elevated bottom tray keeps your kitchen counter dry and clean so you can say goodbye to stubborn water stains once and for all! 
11.
Hang up your pots and free up counter space
Wondering how to organise your kitchen for a clean and tidy appearance? One of the easiest ways to do so is to avoid placing anything on your kitchen counter as well as your hob. Many of us have the habit of leaving our pots and pans on the hob which can be an eyesore. Instead, attach a 3M Command kitchen utility multi-purpose hook bar (available on 3M Official eStore) on your kitchen wall. Then, simply hang up your pots and pans — like they do in cooking shows! You need not worry about the sturdiness of this hook bar as it is designed to stick on surfaces such as glass, mirror, tile, wood and even painted walls. Additionally, it has a stronghold that can hold up in wet and humid environments. 
12. Reduce clutter around the kitchen sink with sponge holders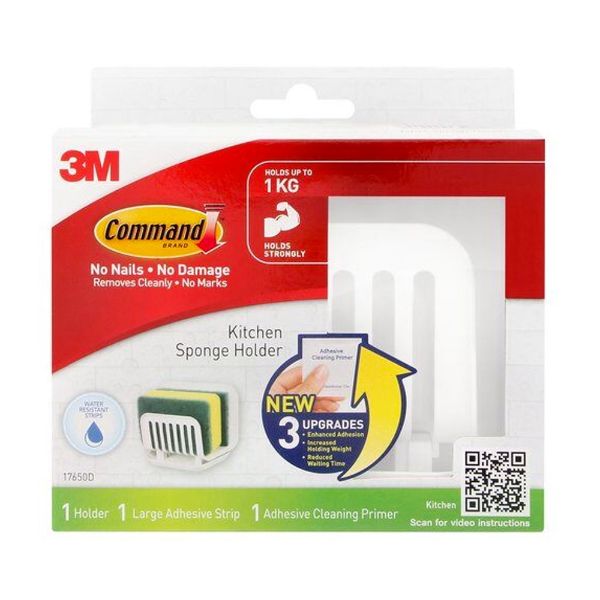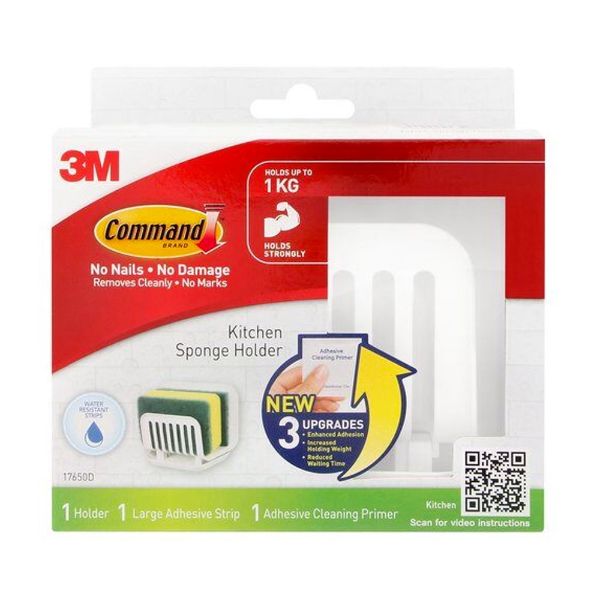 Another great way to reduce clutter in your kitchen is to organize the items on your sink. Check out the Command™ Kitchen Organization Sponge Holder (available on 3M Official eStore) — Suitable for wet and hot kitchen environments, this sponge holder comes with  with a new premier pad and improved adhesion and ensures the holder sticks better to a variety of surfaces, even rough ones! What's more, it can hold up to two scrub sponges weighing 1kg, with a detachable tray that's easy to clean for your convenience. 
13.
Organize your spice bottles with a spice rack holder 
A sprinkle of cinnamon or a few clove seeds can elevate even the most simple dishes but a disarray of spice jars and bottles on your kitchen counter gives your kitchen a messy look. For those wondering how to organise the food items in your kitchen, arrange your collection of spices with the 3M Command Kitchen Spice Rack Holder (available on 3M Official eStore). This spice rack keeps your seasoning and condiments neat and tidy so you can reach for them easily while cooking. It's also  detachable from its mounting base, so you won't have to worry about it accumulating dirt as you can take it down easily for washing.
14. Keep sharp objects away with plastic knife racks  
Keeping sharp objects like knives and scissors is crucial. Not only does this keep knives out of your kids' reach  but it is also important to store your knives properly to prevent them from rusting. The Plastic Knife Rack (available on Offer & Save) features a breathable design so as  to keep knives dry and clean. What's more, it can hold up to six different types of knives with its durable hard-plastic material. Fret not about cleaning this seemingly complicated-looking device as it comes with a detachable bottom, so you can clean it regularly in case water seeps through!
How to organise dry foods items in your kitchen 
15. Serve fancy home-made desserts with clip-top jars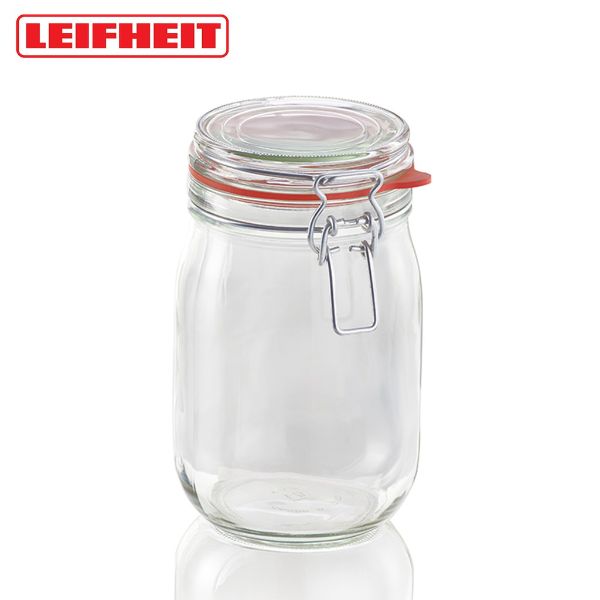 Glass jars are one of the most old-school yet effective ways for beginners finding easy solutions on how to organize your kitchen. Coming in a variety of sizes, the Leifheit clip-top jar (available on Leifheit Official Store) are dishwasher safe and suited for a host of purposes — from housing yummy tarts to being a handsome home for spices, herbs or seasonings. With a high quality stainless steel wire clip, you can rest assured that these jars won't take a lot of effort to open and close. At the same time, the jars' rubber seal allows their contents to be preserved over long periods. If clip-top jars aren't your cup of tea, go for these Leifheit Wide Mouth Glass Jars (available on Leifheit Official Store) instead! 
16. Store wholegrains and dry foods in plastic storage containers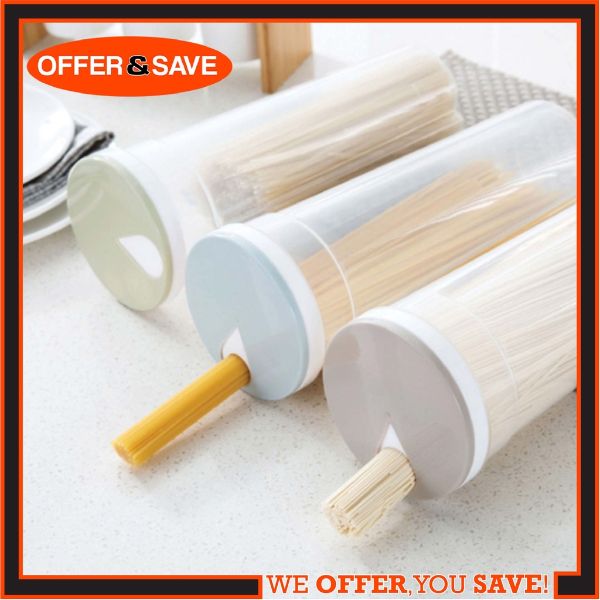 Aspiring Italian pasta chefs, this one's for you — the Plastic Spaghetti Storage Container (available on Offer & Save) boasts a variety of benefits including being waterproof and moth proof, making for keeping whole grains and dry food fresh for an extended duration. Its unique rotatable lid design at the top also allows you to portion out the servings you need for your meal preparation, so now you won't have to worry about food wastage! With a transparent glass body, you can look at how much contents are left in the container at a glance without going through the hassle of having to open it up and check.
How to organise the space in your fridge
17. Keep things fresh in your fridge with air-tight containers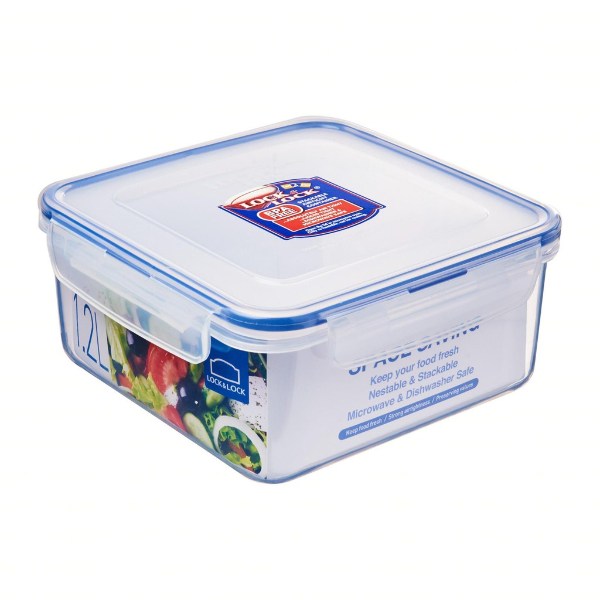 Don't miss the fridge when learning how to organise your kitchen. If you're struggling to find things in your fridge, it's time to employ the help of these Lock & Lock 1.2L nestable square food containers (available on LOCK & LOCK Singapore Official Store). Store half-eaten snacks, raw ingredients, dinner leftovers and food with a strong smell (such as durians and kimchi) in this completely air and liquid-tight container. It'll keep your food fresh and minimise odours in your fridge. And when they are not in use, these containers can be stacked one on top of the other to save space. 
18. Store leftovers in reusable silicone bags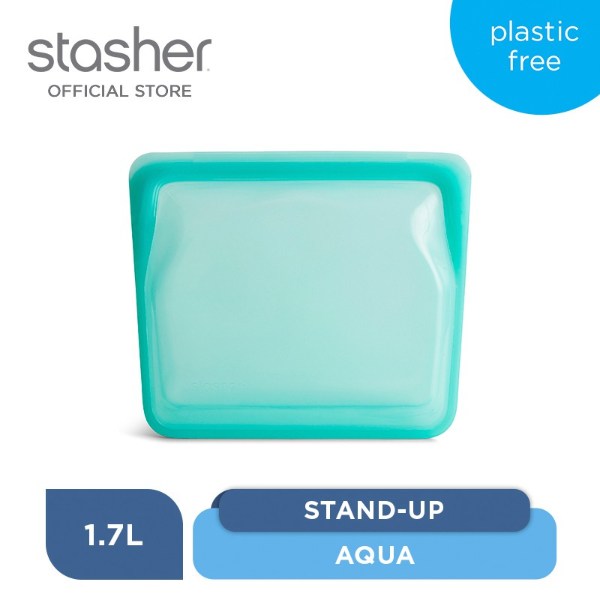 Trying to meal prep for the week but running out of space in your mini fridge? Instead of packing your daily meal prep ingredients in individual containers, try storing them in Stasher 100% silicone reusable stand-up food bag (available on Stasher Official Store)! Inspired by Ziploc bags, Stasher food bags are made of 100% pure platinum silicone and completely reusable. The new stand-up food bags are uniquely designed to allow the bag to stand upright by itself. They are airtight and can be used in the microwave, oven, dishwasher and fridge. Moreover, these colourful bags are also sous vide ready — a unique cooking method of submerging a vacuum-sealed food pack into a water bath maintained at the most optimal temperature.  
Learn how to organize your kitchen with these hacks!
Other than our easy tips on how to organise your kitchen with Houze storage boxes and drying racks, you can also check out these essential kitchen equipment every new homeowner needs! With a fully equipped kitchen, it's time to try out some fun recipes such as these bread recipes for breakfast and easy K-drama inspired recipes that will be sure to delight the taste buds of any K-drama fan! 
This article was updated on 11 March 2021. Additional research was done by Megan Huang.