June is fast-approaching and while it may just be another month of work for some, it's an exciting month for the little ones! All that's fun is play but what's best is if you can combine learning and fun into one. As a result, we've sussed out a list of programmes, holiday camps and exhibitions for kids to participate this June for a fulfilling holiday this 2023.
June holiday programmes: Camps in Singapore (2023)
1. Culinary Classes at Tomato School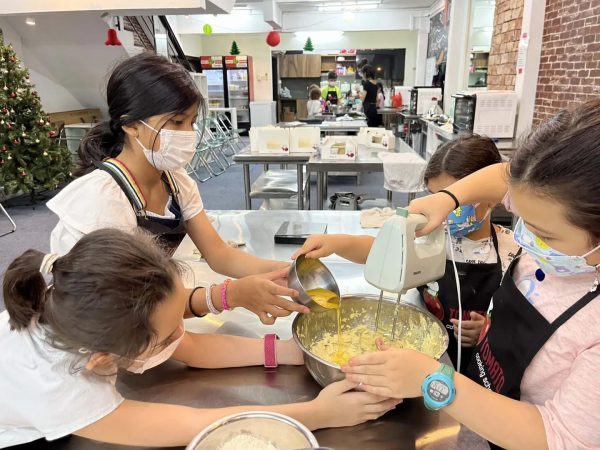 Knowing how to cook is quite an essential skill! After all, nothing beats the taste of food that's whipped up at home. Kickstart your child's culinary journey this June school holidays with Tomato School's Summer 2023 cooking camp! They are a professional cooking school that provides a variety of kitchen appliances for their students during the entire duration of this five-day course; each enrolled student will be cooking independently under the guidance of the school's experienced chefs!
Your kids will learn how to prepare three to four food items from different cuisines, some of which includes Panna Cotta, Vegetable Risotto and Italian Bombolone doughnuts! As they will be able to bring home their culinary masterpieces, look forward to tasting your child's hard work back at home. 
Address: 278 River Valley Road, S(238319)
Date: 29 May – 25 August 2023
Price: From $400 per week
2. Robotics And Engineering Camp at Maker SG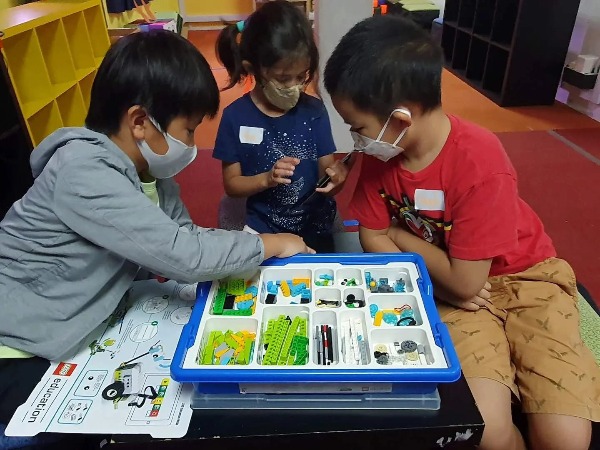 Gone are the days when doing exceedingly well in school subjects will suffice. Our digitalising world has made scientific thinking and robotics skills increasingly important. Time to let the little ones get hands-on and upgrade themselves at Maker where they'll gain programming and problem-solving skills. Maker has two different holiday programmes organised this June school holidays in Singapore — the Robotics Camp and the 'Hands and Brains' Camp 2023.
The former will give your child a head start into the field of robotics where they will learn coding, designing and inventing. Meanwhile, the Hands and Brains camp combines designing and constructing for little inventors to apply their practical skills. The prices for both holiday camps for the kids are inclusive of two snacks, lunch, T-shirts as well as a certificate issued at the end of the workshop!
Address: 232A River Valley Road, S(232290)
Check out their other locations here
Date: 29 May – 25 August 2023
Price: $685
3. Science Camps by Newton Show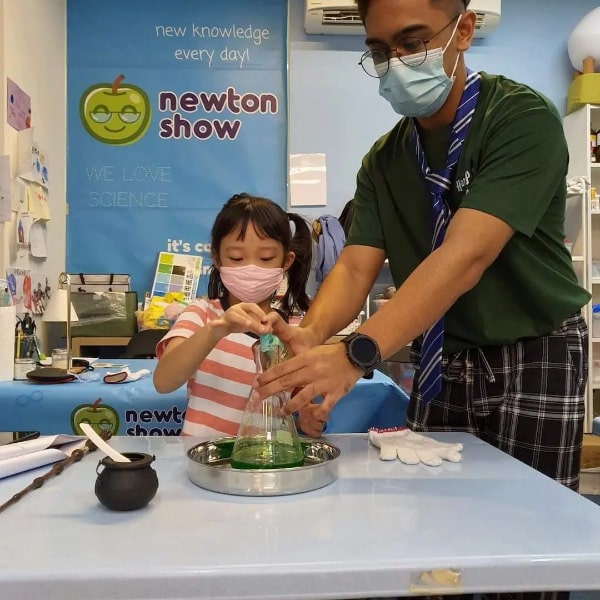 Priding themselves as the most established science camp in Singapore, the Newtonshow Camp is where you should bring your little scientist. The best part? Three different kinds of Science holidays camps are up for grabs in Singapore this 2023 June school holiday. 
Are the little ones into Hogwarts School of Witchcraft and Wizardry? The Harry Potter Programme offered by Newtonshow this June school holiday 2023 is as close to enrolling your kids into Hogwarts as you can get. Your kids can look forward to really exciting activities such as potion classes and amulet workshops! There may be no real wizards but heck, we can be sure that any Harry Potter fan will love this holiday camp for kids. 
Address: 232A River Valley Road, S(232290)
Check out their other locations here
Date: 29 May – 25 August 2023
Price: $630
4. Multi-Activity Camp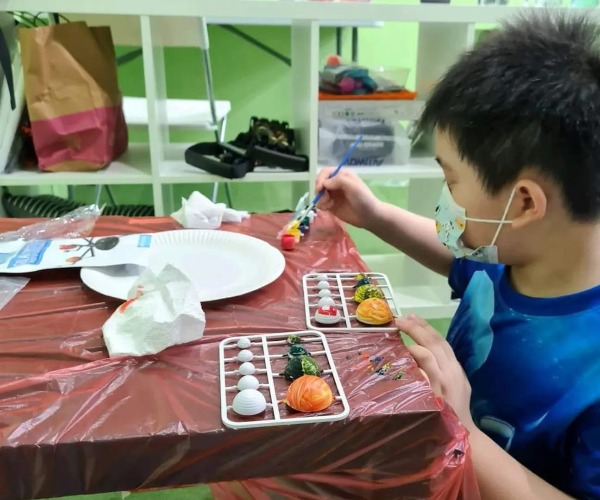 We understand how difficult it can be to choose from all the different kinds of holiday camps mentioned above. Luckily, there is a Multi Activity Camp available for kids this holiday which gives you the best of five worlds! This June holiday camp for kids sees a lineup of engaging programmes that makes this one of the most holistic school holiday activities in Singapore this 2023!
Designed with different workshops each day, this camp will give kids insights to art, science, cooking, robotics and engineering! While it may not be as in-depth as going for an individual camp, we reckon that this is the best programme option in 2023 this June holidays for the children to explore their personal interests.
Address: 232A River Valley Road, S(232290)
Check out their other locations here
Date: 29 May – 25 August 2023
Price: $630
6. Sskills Coaching Multi-Sports Camp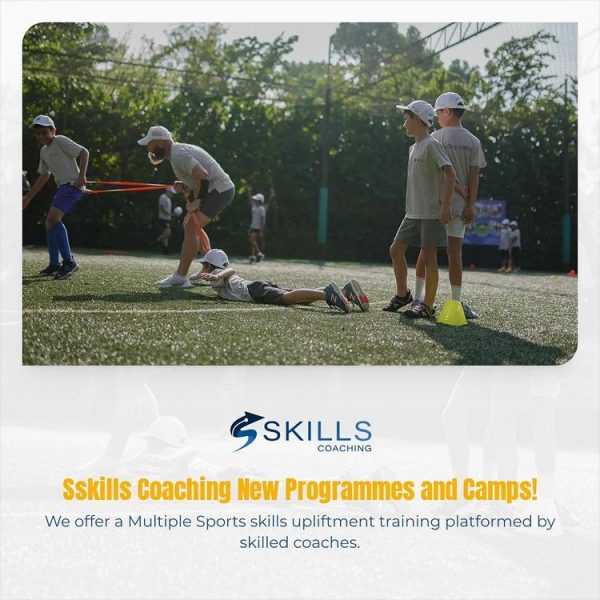 Kids should take the time when they are younger to explore their talents and interests. Let your athletic kids live their dreams with this active June holiday programme at Sskills Coaching! 
Running over the course of the June school holidays in 2023, Sskills Coaching will be hosting multiple 3-day programmes that involve sports, creative arts and even a field trip to Sentosa. Not to mention, your kids can expect to have loads of fun with challenging activities like skateboarding while making new friends over the holidays!
Address: Turf City, 200 Turf Club Road, S(287994)
Date: 31 May – 2 June, 21 – 23 June, 5 – 7 July, 19 – 21 July 2023
Price: $580
6. Outdoor School Singapore
Get the young ones off their bums and away from mobile devices this school holiday! It is healthy to get them out and about on their feet, and delve into lush greenery whilst exploring Singapore's spaces for a change. Outdoor School Singapore offers a range of camps and programmes that caters to the aforementioned needs this June holidays 2023. 
Feed the adventurer appetite with their variety of camps that you can pick from! The Forest Scouts Programme is where kids will be able to explore the natural landscapes and learn about what's poisonous, while the Jungles Rescuer Holiday Programme brings kids an exciting adventure into jungles where they'll learn essential improvisational skills on top of information about their surroundings. 
Address: Multiple locations, check them out here
Date: Varies according to camp
Price: $330
7. Wolf Camp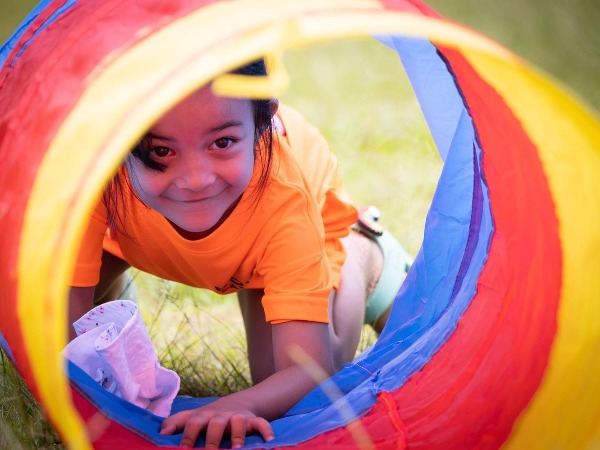 It can get really mundane to be participating in activities that revolve around learning; as a kid, you'd rather engage in physical activities with your peers instead. If you are looking for June holiday programmes in 2023 that's packed with fun and fulfilling team activities, you can count on Wolf Camp for that!
Wolf Camp organises a variety of camps and programmes all-year-long ranging from birthday camps to football camps that the boys will love! This June holiday 2023, keep your eyes peeled for their Holiday Camp programme, strategically designed by their pool of trained coaches. The schedule is well-thought out with ice breaker games, free lunches and thrilling activities like paint sessions too!
Address: East Coast Park
Date: 8 May – 1 September 2023
Price: $100 per day, $350 for 5 days
June holiday programmes: Free exhibitions and other fun activities in Singapore (2023)
8. Children's Season at the National Museum 2023: Get Curious: All About Food!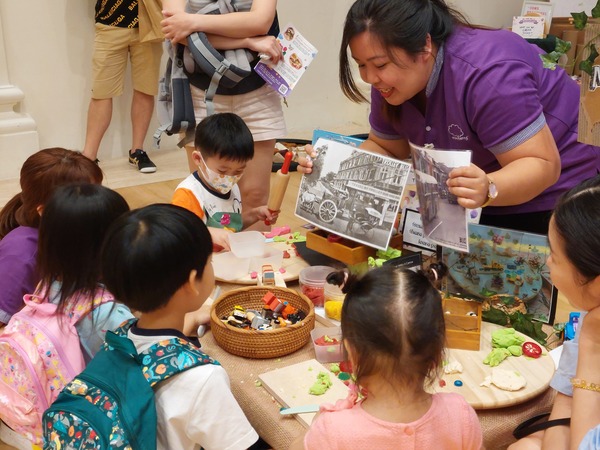 Did someone mention food? Take this opportunity to strengthen your family bonds with the Get Curious: All About Food! Exhibit at the National Museum of Singapore. This June holiday programme in 2023 enables families to uncover the history behind food-related artefacts via play and exploration. 
You can expect some puzzle play to learn about the different food packaging materials and be inspired by recycled crafts created by artists in collaboration with Alzheimer's Disease Association (ADA) elders! You can even create your own futuristic food packaging and showcase it for all to see! With many activities to explore, what's not to love about this free exhibition in Singapore?
Address: National Museum of Singapore, 93 Stamford Road, S(178897)
Date: 6 April  – 15 September 2023
Price: Free
9. Love the Last March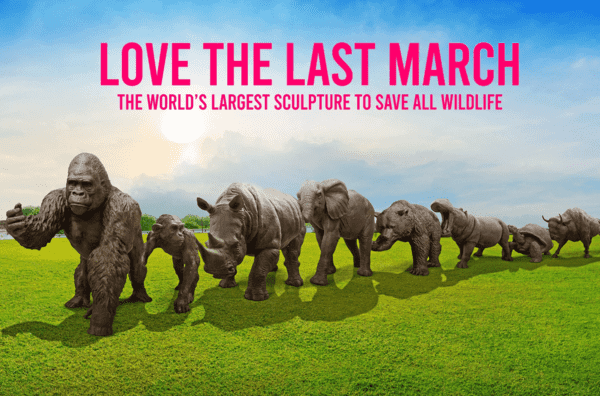 If you're a big fan of National Geographic, the upcoming Love the Last March exhibit will be right up your alley. This free exhibition in Singapore is the world's largest sculpture, which will introduce your young one to the animal realm and the importance of conserving wildlife. 
This masterpiece will include 45 of the world's most endangered species, headed by a great mountain gorilla. As you walk past each animal, you'll be able to scan QR codes that will transport you to an instructive webpage. Watch animals come to life with a 3D animated version of them springing from the sculpture and deep-dive into the background of each wildlife. With this June holiday programme, your child will learn to appreciate the beauty of the wild in 2023!
Address: Gardens By The Bay, 18 Marina Gardens Drive, S(018953)
Date: 19 May 2023 – 19 May 2024
Price: Free
10. SCCC Cultural Extravaganza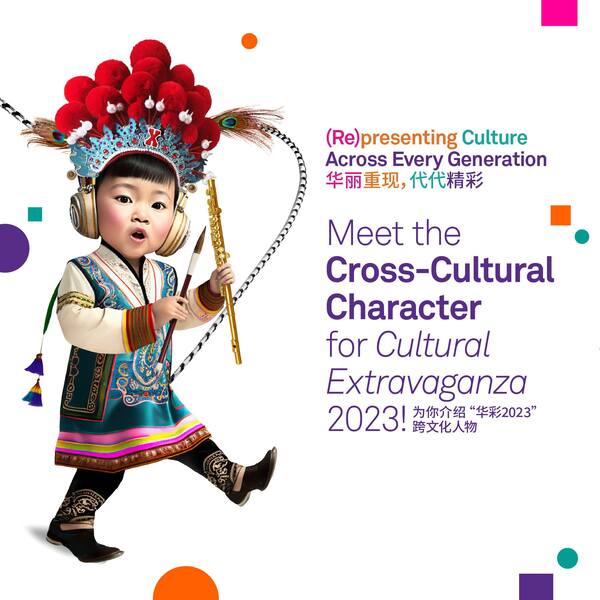 Struggling to get your child interested in his/her Mother Tongue? Rather than having their heads buried in assessment books, take them on a learning journey to SCCC's Cultural Extravaganza, a free exhibition in Singapore! The Cultural Extravaganza 2023 aspires to highlight how our culture has changed through time through theatre productions, music concerts, and television programmes.
What we love best about this June holiday programme in 2023 is the cross-cultural perspective demonstrated through the local production "Present Past". Psst… prepare to be wowed by an exciting soundtrack that combines Chinese Ruan music, Indian dance, and Cantonese opera! 
Address: Singapore Chinese Cultural Centre, 1 Straits Boulevard, S(018906)
Date: 12 May – 18 June 2023
Price: Free with ticketed programmes available
11. FunFam SportFest 2023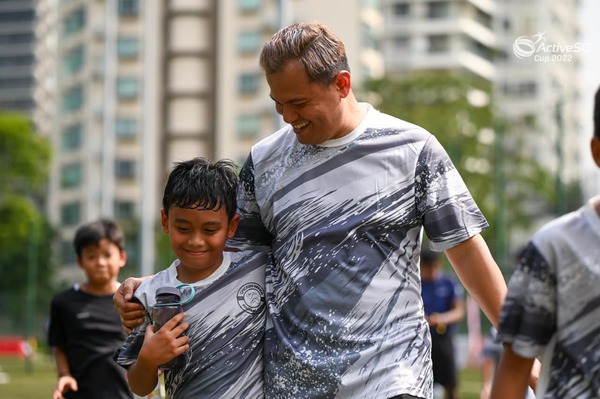 Tickle your sports genes with FunFam SportFest 2023, a one-day sports carnival designed for families to get active and create cool memories. Along with your little one, you can enjoy the thrill of attempting new activities such as canoeing, tennis and volleyball. Additionally, kids will learn essential skills, develop coordination, and discover their strengths under the supervision of expert coaches. 
Our favourite part about this June holiday activity in 2023 though is the mass dance workouts, where you can enjoy a toned-down version of the best night clubs in Singapore. Groove the beat of the music and be the star of the event! 
Address: Singapore Sports Hub, 5 Stadium Drive, S(397631)
Date: 28 May 2023
Price: Free with ticketed events available
Have an enriching blast with these camps and activities in Singapore this June school holidays (2023)
We hope that our list of June holiday activities and camps in Singapore have given you inspiration for this upcoming break! Got rained on your parade? There's also some of the best indoor playgrounds in Singapore where your kids will have tons of fun! And if you're itching for a vacay, get your tickets at some of the best theme parks in Japan you can't miss out on. Just don't forget to fill your bellies at the best omakase spots in Tokyo!
This article was updated on 26 April 2023. Additional research done by Shermyn Tan.