June is fast-approaching and while it may just be another month of work for many adults, it is an exciting month that many children are looking forward to. The June school holidays is the time where kids in Singapore can take a break from the classroom and engage in other activities such as skills upgrading and fun exhibitions! Looking for activities, programmes and holiday camps in Singapore for your kids this June school holidays 2022? We've sussed out a list of fun programmes, holiday camps and exhibitions for kids to participate in this June holiday 2022 that's nothing but fulfilling!
Holiday camps and programmes for kids in Singapore this June school holidays 2022
1. Culinary Classes at Tomato School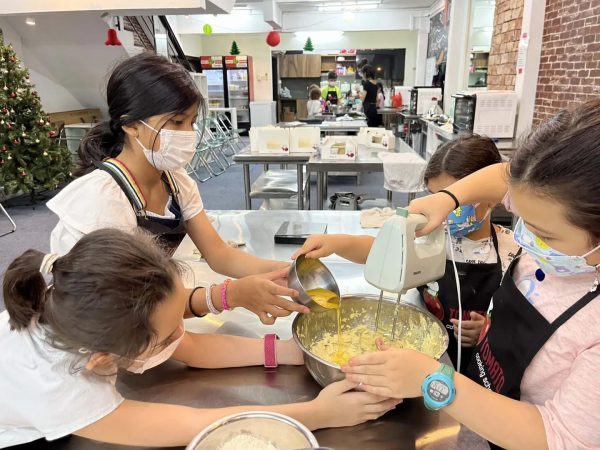 Knowing how to cook is quite an essential skill! After all, nothing beats the taste of food that's whipped up at home. Kickstart your child's culinary journey this June school holidays with Tomato School's Summer 2022 cooking camp for kids! They are a professional cooking school that provides all sorts of kitchen appliances for their students during the entire duration of this five day course. Each enrolled student has their own cooking station, utensils and ingredients and will be cooking independently under the guidance of the school's experienced chefs!
Tomato School has a full programme lined up for their students. Each day, the kids will learn how to prepare three to four food items from different cuisines. Some of the meals that they will be learning how to prepare include coconut fish tacos, homemade chicken rice, cherry and rose eclairs and a chocolate chip pancake tower! The students will be able to bring home their culinary masterpieces soyou'd get to taste their creations back at home. What an exciting and fulfilling June school holiday camp for the kids!
Address: 278 River Valley Road, S(238319)
Date: 30 May – 26 August 2022
Price: $630/child
2. Robotics And Engineering Camp at Maker SG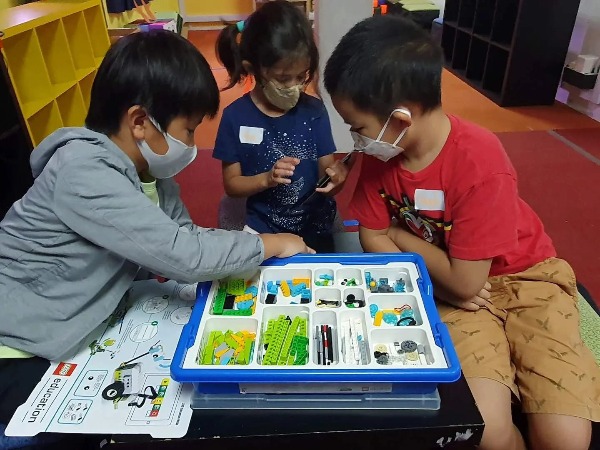 Gone are the days when doing exceedingly well in school subjects will suffice. Our digitalising world has made scientific thinking and robotics skills increasingly important. This summer, let the little ones get hands-on and upgrade their essential skills at Maker where they'll gain programming and problem-solving skills. Maker has two different holiday programmes in Singapore lined up with activities for the kids this June school holidays 2022 — the Robotics Camp and the 'Hands and Brains' Camp.
The former will give your child a head start into the field of robotics where they will learn coding, designing and inventing. Meanwhile, the Hands and Brains camp combines designing and constructing for little inventors to apply their practical skills. The prices for both holiday camps for the kids are inclusive of two snacks, lunch, T-shirts and all materials as well as the certificate issued at the end of the workshop!
Address: 232A River Valley Road, S(232290)
Check out their other locations here
Date: 30 May – 26 August 2022
Price: $630/child
3. Science Camps by Newton Show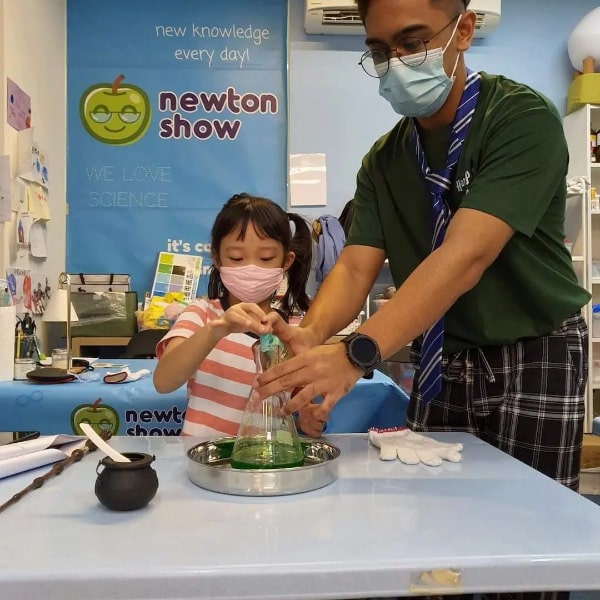 Priding themselves as the most established science camp in Singapore, the Newtonshow Camp is where you should bring your children! This is where your child will shine if they're keen on the scientific world. This June school holiday 2022, Newtonshow Camp will be offering three different kinds of Science holidays camps for kids that are as intriguing as they are enriching.
The Space Odyssey Camp combines both space and science into one fun camp. Participants will learn topics regarding space and will be tasked with challenges and projects on the matter. If the idea of learning about space is not up your alley, embark on a scientific journey at Marker's June school holiday Science Discovery Camp. This programme involves tons of science experiments instead that is ultra engaging. These engaging and fun activities such as the lava lamp chemistry activity and bubbles workshop is definitely going to be such an enjoyable and entertaining way to gain new knowledge.
Are the little ones into Hogwarts School of Witchcraft and Wizardry? The Harry Potter Programme offered by Newtonshow this June school holiday 2022 is as close to enrolling your kids into Hogwarts as you can get. During this camp, your kids can look forward to really exciting activities such as potion classes and amulet workshops! There may be no real wizards but heck, we can be sure that any Harry Potter fan will love this holiday camp for kids. 
Address: 232A River Valley Road, S(232290)
Check out their other locations here
Date: 30 May – 26 August 2022
Price: $630/child
4. Planet Earth Art Camp by Visualize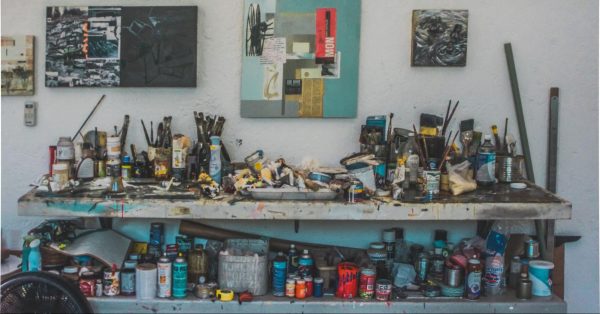 Holistic enrichment is always beneficial. This is especially for kids who are still beginning to learn more about their personal interests at a young age. School holiday camps for kids in Singapore are most well-received when they are about topics outside of classroom subjects! Get your children started on art and design at Visualize, where passionate art lovers will guide children on ways to improve their creativity through a multitude of meaningful activities.
Visualize's theme for their art and design programme this June school holidays 2022 will be on Planet Earth. During this camp, kids will learn different drawing techniques. Think sculpturing, resin work, clay modelling and many more skills! For this year, all activities will be centred around our Planet Earth so children can expect to apply their skills to projects that revolve around cities, nature and more! Similar to the aforementioned camps by Maker and Newtonshow, the price of this June holiday camp is also inclusive of snacks and lunch on a daily basis.
Address: 6 Mohamed Sultan Road, S(238956)
Date: 30 May – 26 August 2022
Price: $630/child
5. Multi-Activity Camp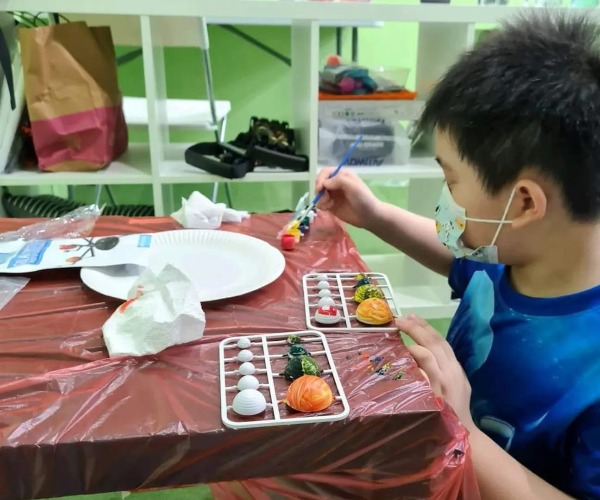 We understand that it can be difficult to choose from all the different kinds of holiday camps for kids that were mentioned above. Luckily, there is a Multi Activity Camp available for kids this holiday which gives you the best of five worlds! This June holiday camp for kids sees a lineup of engaging programmes that makes this one of the most holistic school holiday activities in Singapore in 2022!
The Multi Activity Camp is a collaboration between the aforementioned schools. Held during the same time period, this is a five-day programme during the June school holidays in 2022 where participants will be engaging in all sorts of activities. Each day, there will be a different workshop planned for the little ones and this camp will give them insights to art, science, cooking, robotics and engineering! While it may not be as in-depth as going for an individual camp, we reckon that this is the best programme option in 2022 this June holidays for the children to explore their personal interests.
Address: 232A River Valley Road, S(232290)
Check out their other locations here
Date: 30 May – 26 August 2022
Price: $630/child
6. Marshall Cavendish Education (MCE) Booster Workshops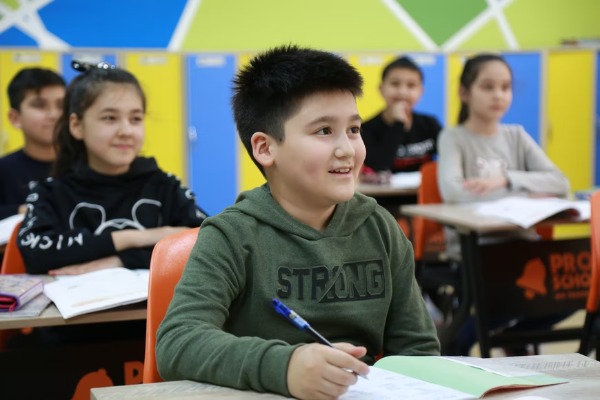 Singapore's education system is known to be one of the best in the world for good reason. It is highly competitive and achieving good grades will bring your children one step closer to opening new pathways when they are older! If you are looking out for mind-boosting school holiday camps in Singapore for the kids to excel in school, you've found your best bet.
The Marshall Cavendish Education (MCE) is a pioneer in curriculum development. They host a series of workshops and programmes for students in Singapore annually and this 2022 June school holiday is no exception. MCE is organising a range of booster workshops for students in Primary two all the way to Secondary two for typical school subjects such as Maths and Science. The workshop is cleverly catered to the school terms and designed to give participants a strong start to their Term Three when they go back to school after the holidays. This makes it perfect for the little ones who wish to pull up their socks academically during this period!
Address: Times Centre, No. 1 New Industrial Road, S(536196)
Date: 30 May – 8 June 2022
Price: From $98
7. Skills Coaching Multi-Sports Camp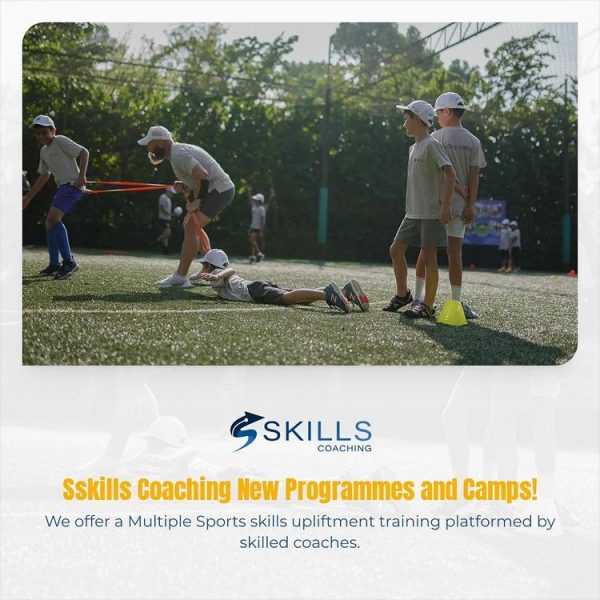 Kids should take the time when they are younger to explore what it is they are interested in and are talented at. Are your kids keen on anything fun, adventurous and active? Let your athletic kids live their dreams with this active June holiday programme at Sskills Coaching! 
Running over the course of the June school holidays in 2022, Skills Coaching will be hosting multiple 3-day programmes that involve multi-sports activities, creative arts and even a field trip to Sentosa! The young ones can expect to have loads of fun during this June holiday camp exploring new activities like skateboarding. For teenagers, the camp will be focusing on providing them with essential life skills alongside plenty of physical activities. 
Address: Turf City, 200 Turf Club Road, S(287994)
Date:
Smalls and Midi's (5 – 8 & 9 – 11 years old):
21 – 23 June 2022
28 – 30 June 2022
26 – 28 July 2022
Youths (12 – 14 years old):
1 – 3 August 2022
Price:
$550/Small and Midi camper
$650/Youth camper
8. Outdoor School Singapore
Get the young ones off their bums and away from mobile devices that they have been increasingly reliant on this school holiday! It is healthy to get them out and about on their feet, and delve into lush greenery whilst exploring Singapore's spaces for a change. There are June holiday camps in Singapore such as the ones provided by Outdoor School Singapore where the little ones are able to experience outdoor elements which they otherwise are unable to experience in school!
This June school holiday 2022, Outdoor School Singapore offers a range of camps and programmes that caters to the aforementioned needs. Feed the adventurer appetite with their variety of camps that you can pick from! The Forest Scouts Programme is where kids will be able to explore the natural landscapes and learn about what's poisonous, while the Jungles Rescuer Holiday Programme brings kids an exciting adventure into jungles where they'll learn essential improvisational skills on top of information about their surroundings. These are just a few of the June holiday camps to name that Outdoor School Singapore is offering!
Address: Multiple locations, check them out here
Date: Varies according to camp
Price: $330/child
9. Wolf Camp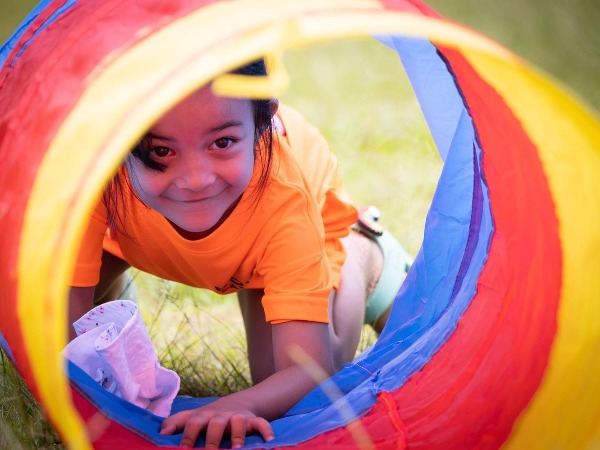 We understand that it can get really mundane to be participating in activities that revolve around learning. It is a joy for kids and young students to be able to engage in physical activities, going on adventures and making new friends while at it! If you are looking for June holiday programmes in 2022 that's packed with fun and fulfilling activities, you can count on Wolf Camp for that.
Wolf Camp organises a variety of camps and programmes all-year-long ranging from birthday camps to football camps that the boys will love! This June holiday 2022, keep your eyes peeled for their Holiday Camp programme that will last an entire week. Run by their pool of trained coaches, this holiday camp is made to a fun and safe one! The schedule is well-thought out and the days in this camp will include ice breaker games, provided-for lunches and exciting activities like paint sessions too!
Address: East Coast Park
Date: 18 April – 2 September 2022
Price: $150/day, $450/week
Exhibitions and other fun activities for kids happening during the June school holidays in Singapore (2022)
10. Weird but True! Exhibition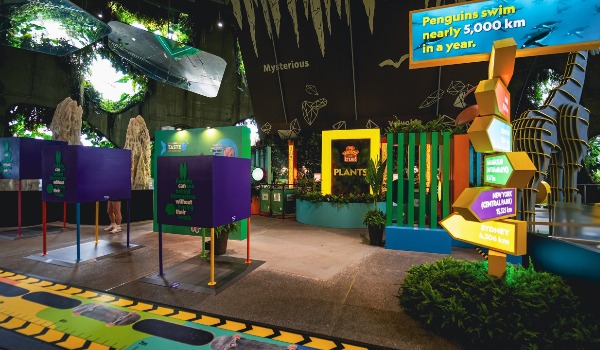 Did you know that palm trees are not actually trees and are actually more closely related to grass? There are so many fun (and random) facts related to science, food and pop culture that boggles the mind! What better way to learn these facts than via a fun trip down to an exhibition set within the lush tropics at the Cloud Forest? This has got to be one of the most exciting June holidays activities for families in Singapore!
In collaboration with National Geographic, the Weird But True! Exhibition is bringing together a series of fun and engaging exhibitions to raise awareness on the diversity and value of the natural world. This exhibition features immersive experiences delivered through visual and interactive storytelling that is catered to visitors young and old. All you have to do is grab tickets to Cloud Forest at Gardens by the Bay, and you're all set to learn and have fun in a single trip with your kids this June school holiday!
Address: Cloud Forest at Gardens by the Bay, 18 Marina Gardens Drive, S(018953)
Date: 22 February – 31 July 2022
Price: Admission ticket to Cloud Forest
11. Jumptopia: Wonder Garden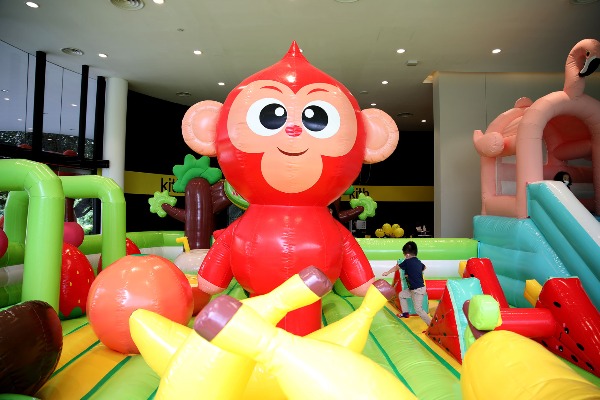 June holidays is the time for families to bond through quality time together! Now, what better way than to bring the little ones out to Singapore's Gardens by the Bay? This June school holidays 2022, look forward to a fun-filled day lined up with activities and programmes at Jumptopia: Wonder Garden. Organised by Kidztopia, this event is themed around the cast of Kidztopia characters which you may be familiar with if you've been there before!
This event features eight unique play concepts and 18 different play areas ranging from garden-themed bouncy castles to slides and climbing gyms! Set within Gardens by the Bay, you'd also be glad to know that this huge space is ideal for capturing gorgeous family photos. You can also grab bites here if you're feeling peckish and bring home limited-edition souvenirs for memories' sake!
Address: Bayfront Pavilion at Gardens by the Bay, 18 Marina Gardens Drive, S(018953)
Date: 20 December 2021 – 3 July 2022
Price: $18/pax, $66/ family bundle (4pax)
Have an enriching blast this June school holidays with all these activities and camps for kids in Singapore
The June school holidays are always something that the little ones look forward to! We hope that our list of June holiday activities and camps in Singapore have given you inspiration for this upcoming break! Besides learning and skills upgrading, there are tons of activities to do with your kids in Singapore! Thinking of heading abroad with your little ones this June school holidays instead? Check out our list of Malaysia destinations to travel from Singapore or our guide on best batam resorts and villas if you're headed towards Indonesia!
This article was updated on 22 April 2022. Additional research done by Sherlyn Teo.