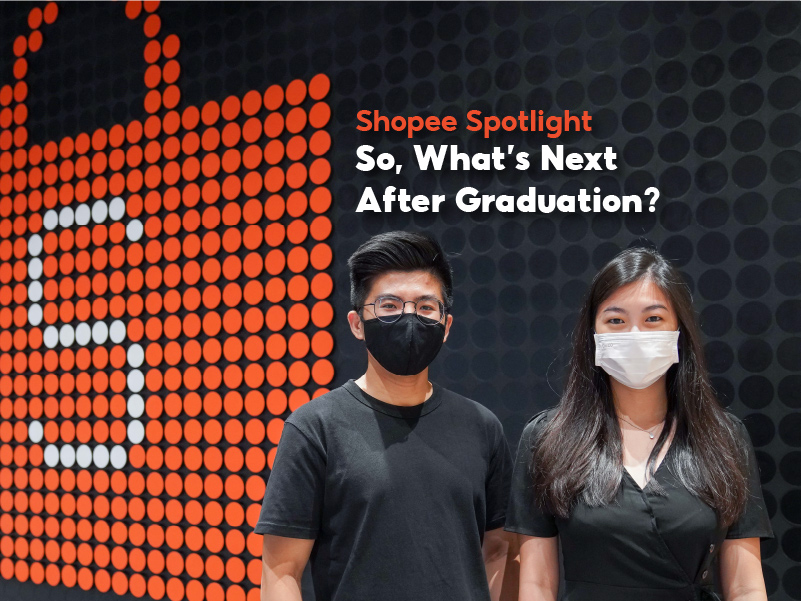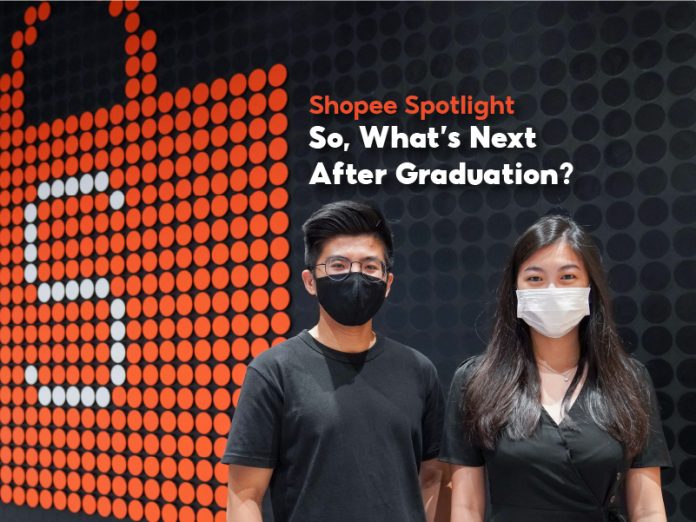 Looking for your first job after graduation can be daunting. Some common questions you may have include where to start, which roles to apply for, and whether you are prepared for your new role. These worries may also be heightened especially when graduating in the midst of the pandemic. You're not alone as job hunting is a common milestone for most graduates. 
Hear from Jia Xin and Chin Siong, who were fresh graduates that launched their careers in Shopee. Presently, she is in Regional Operations, and he is in Business Development. Read on to find out their tips on how you can prepare for a career beyond graduation.
---
Be Patient in Your Job Hunt
Jia Xin (J): Finding out what you want to pursue takes time and effort, so don't rush into it. I wanted to do something that will challenge me, and make a real impact on the business. Data analytics appealed to me, so I focused on roles that allowed me to work with data.
Chin Siong (C): Life after graduation was a whirlwind. Like everyone else, I was busy researching companies and filling up job applications. Due to the pandemic, my batchmates and I weren't able to plan for a graduation trip, which was a pity. On the bright side, I made use of my time to pursue my hobbies in coffee brewing and mixology in between applying for jobs!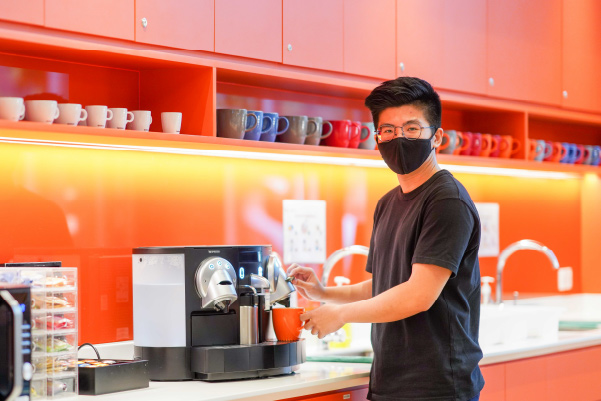 Reflect On What You Want to Pursue
J: After graduation, I knew that I wanted to hone my expertise in tech, so I decided to join Shopee's Regional Operations team. Don't be misled by the team name; apart from handling customer service, logistics and other operational matters, my team also does data analytics! We use data modelling tools to identify listings on the Shopee platform that don't comply with our policies, or affect our users' search experience. 
C:  Choose your calling based on what you're passionate about, instead of focusing your job hunt on 'typical' roles related to your major in university. When I was pursuing my degree in Economics, I decided to take up an internship with Shopee in the Business Development (BD) team, focusing on seller analytics.  We helped sellers understand how the Shopee platform works and how they can boost their business online.
My internship experience was exciting, as I managed to get a glimpse of how things work around here, and had a supportive mentor. This influenced my decision to go after a full-time position in a different team headed by the same mentor post-graduation. The sub-team that I'm in handles the retail operations of Shopee Supermarket, an online store that provides a holistic supermarket experience to users from the comfort of their homes. Our range of work covers logistics handling, goods procurement and supplier management.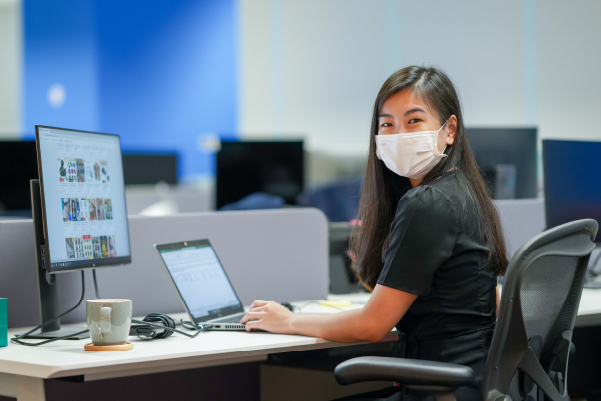 Upskill Through Training Opportunities
J: As I didn't have prior experience in tech, I was uncertain if I was able to do well in my role. I decided to take a more proactive approach in my learning by attending online tech-related courses. 
In addition, I joined the Company-Led Training (CLT) programme in Shopee, which helped me to kickstart my journey in tech. The programme, which was offered to full-time employees, consists of external courses coupled with on-the-job training, which benefited me greatly. I started learning complex data analysis using real-world data, which helped me ease into my new role faster. It was reassuring to have a community of like-minded colleagues in the same programme, as we could share our insights and grow together.
C: My experience with the CLT programme was also an enriching one. It was designed with the notion that there was no one-size-fits-all approach to training employees. We were empowered to choose our desired courses. I took time to review my existing skill sets, and picked up courses related to data analytics that proved to be useful in my role. 
As I needed to automate basic job functions and scrape data from internet databases in retail operations, the introductory courses to Python and use of APIs were game changing! They helped build up my confidence and allowed me to work more efficiently.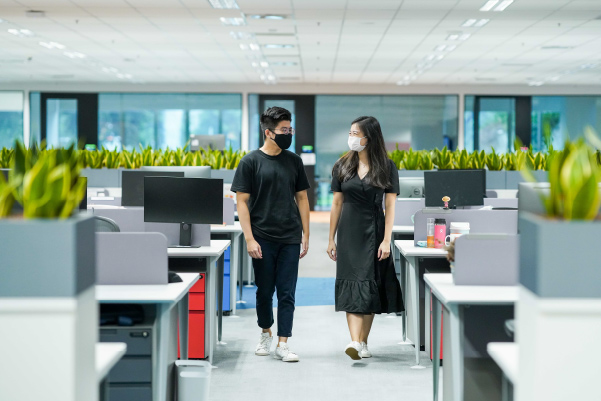 Celebrate Your Wins
J: This may sound trivial, but what I consider to be one of my most memorable highlights was when I successfully generated a report from a code that I'd written! I saw this as a huge achievement since I didn't have existing knowledge of coding from school. 
I was also given the opportunity to help out for the Shopee's "I'm the Best Coder" competition. It was fulfilling to see the passion and drive of young tech talents in action during the data analytics hackathon. My source of motivation stems from the milestones I've attained, as I fondly reminisce about the start of my coding journey.
C: My favourite highlight of my time at Shopee was the festivities during our major 9.9 and 11.11 campaigns! In preparation for an influx of orders, my team worked on improving our services and building up the reliability of Shopee Supermarket. It was rewarding to see our efforts come into fruition when we break records after each campaign. 
Shopee gave out food, bubble tea and t-shirts to employees to thank them for their hard work. It was definitely satisfying to know that our team has made an impact to contribute to successful campaigns! 
Advice for Fellow Fresh Graduates
J: The idea of stepping into the working world can be scary, but take a leap of faith! It helps that everyone is really supportive, and you're never alone. When you grow, you're growing as a team. I had an encouraging mentor that guided me, and helpful colleagues who showed me the ropes.
C: Since the e-commerce industry is constantly evolving, it's good to step out of your comfort zone, and be adaptable. Learn to evolve with changes by evaluating your strengths and upskilling as you go. That way, when challenges come your way, you'll be ready to take the bull by the horns!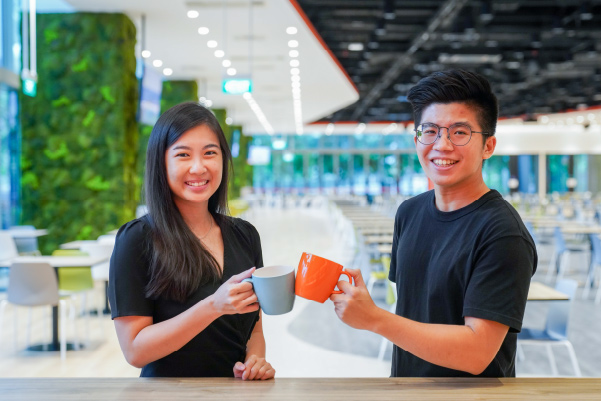 ---
Ready to kickstart your career in the e-commerce industry? Here are some opportunities that may interest you.
If you're looking out for marketing roles, be sure to check out 5 Reasons Why You Should Consider a Marketing Career in Ecommerce.
About Shopee's Company-Led Training (CLT) programme 
In collaboration with IMDA, our Company-Led Training (CLT) programme is a specialised programme for our full-time Singaporean employees to upskill and enhance their experiences at Sea and Shopee. You'll undergo six months of on-the-job and structured training, as well as be assigned a mentor within the same department, who will support your journey.
Open to both Singaporean fresh graduates and mid-career professionals, you can join our CLT programme by applying to any full-time roles relating to Product Management, Software Engineering, User Experience Design or Business/Data Analytics at Shopee. Find out more about the CLT programme here.
*All photos were taken before the start of Phase 2 (Heightened Alert) and in compliance with the requirements for Safe Management Measures at the workplace.