Whether you're on a layover or planning a short weekend trip to our Little Red Dot, you'll definitely want to maximise your time here. Forget the crowded and over-hyped locations — we'll provide you with the ultimate list to make sure you leave fulfilled and satisfied. From indulging in local food to exploring the great outdoors, here's our rundown on what you can see and do within 48 hours in Singapore!
1. Experience the local foodie culture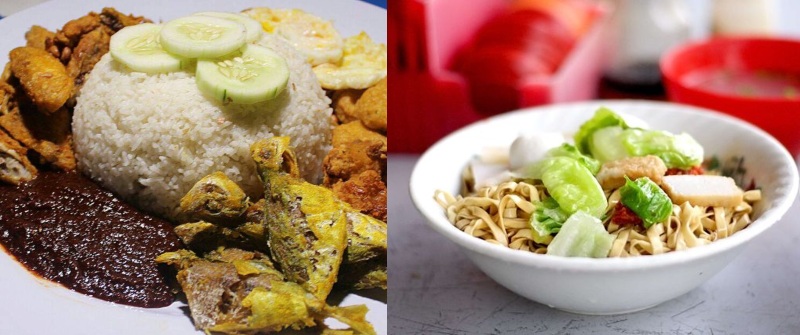 Contrary to popular belief, eating out in Singapore isn't that expensive, especially when it comes to hawker food. Singapore's melting pot of cultures lends itself to a thriving local food scene that's so vast, even the most hardened foodies can't cover with 48 hours in Singapore. From Nasi Lemak to Hainanese Chicken Rice, eat your way through the best hawker stalls in Singapore .
Facing hunger pangs in the wee hours? You'll be glad to know Singapore has a bustling late night supper scene that's just waiting to be explored. Our guide to the best supper places in town covers local favourites like Chomp Chomp Food Centre's sambal stingray and sugarcane juice towers to yummy beancurd at Rochor Original Beancurd House.
2. Unwind at Singapore's array of bars and pubs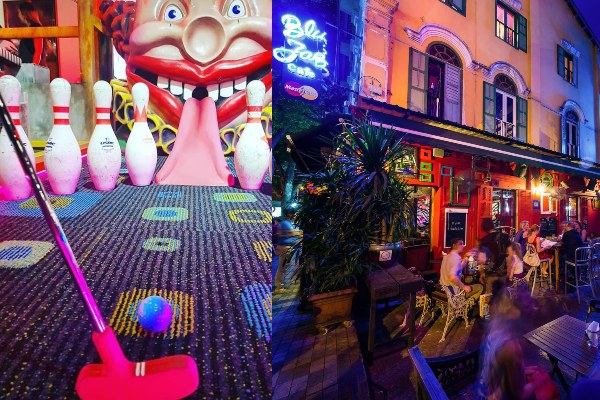 If you're a night owl, Singapore's night scene is just for you! There are plenty of bars and pubs you can hit up while soaking in Singapore's vibrant nightlife. From jazz bars featuring soulful musicians to rooftop bars boasting breathtaking views, no two nights of chilling with friends will be the same with the variety of bars available!
Looking for bars that deviate from the standard live music and chit-chat formula? Why not pay a visit to bars with games that will entertain you for hours on end. Providing mini golf, old school arcade machines and traditional pub games like darts and pool, you'll have oodles of fun sipping alcohol and unwinding.
3. Taste the King of Fruits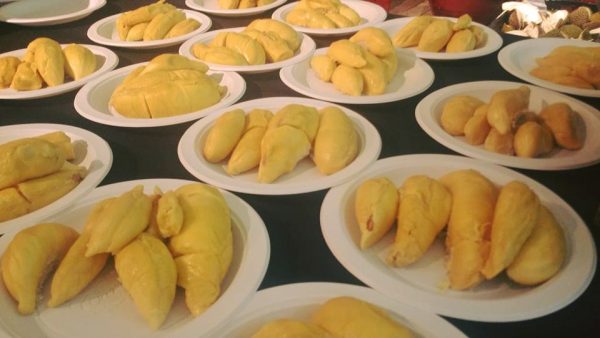 Love them or hate them, nobody can deny the popularity of durians in Singapore. There's no better place to take the dive than during the durian season from May to July but that doesn't mean you can't have them other times of the year too. Be sure to bookmark some of the best durian spots in Singapore before your trip!

Prefer to ease yourself into the durian craze? Start with durian puffs and pastries — our favourites are from Sindy Durian and 818 Durian & Pastries! These are light on smell and heavy on the creaminess that durians are renowned for!
4. Discover Singapore's lesser known attractions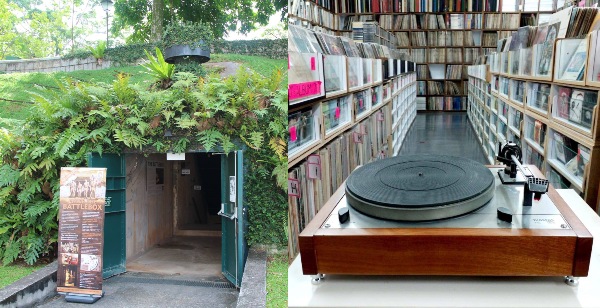 Have less than 48 hours in Singapore left? If you're looking to squeeze in activities without being bothered by swathes of people, you'll definitely appreciate the myriad of niche attractions available!
Uncover a whole trove of knowledge in the various museums in Singapore. Ranging from underground WWII bunker visits at the The Battle Box to fiddling with spy cameras at the Vintage Cameras Museum, museum lovers will be in for a treat at these places.
If you're a collector of vinyl records, you have to check out the scene for vinyl records in Singapore. Offering records from the 50s alongside rare local gems, digging through shelves of classic records is a rabbit-hole experience that you can easily lose yourself to.
5. Visit Sentosa, The State of Fun

Sentosa is the country's premier island resort getaway that's definitely worth spending your 48 hours in Singapore at! Sentosa earns its title as The State of Fun with its incredible variety of things to do. Boasting everything from luxurious boat rides to stunning beaches, adrenaline junkies and sightseers will be spoilt for choice! For in-depth recommendations on attractions to look out for, read our comprehensive guide covering free and paid things to do in Sentosa.
One world-class Sentosa attraction that cannot go unmentioned is Universal Studios Singapore (USS)! Home to more than 20 movie-themed attractions, USS appeals to kids and adults alike with heart-stopping roller coasters like Battlestar Galactica alongside immersive rides like Transformers: The Ride. Keen on catching all the rides and seeing all the shows? Equip yourself with our in-depth USS attraction guide!
6. Conquer Singapore's nature trails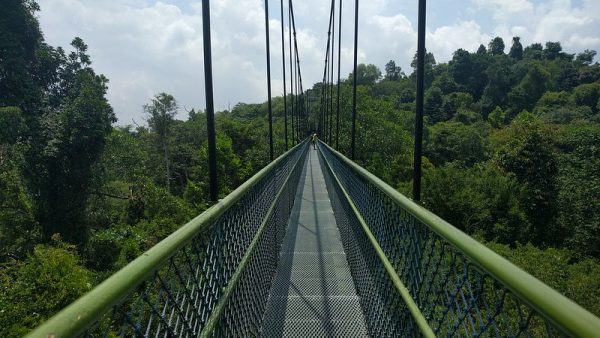 Fancy a physical challenge to push your limits? Given 48 hours in Singapore, there's plenty of hiking trails and cycling routes to conquer while you're here. These scenic paths present a different side of what you're used to hearing about Singapore as they're void of air conditioned locations or high-rise buildings. Instead, you'll enjoy a picturesque vista of the great outdoors while taking in the clean air and relishing in the satisfaction of finally reaching your destination.
7. Hop over to Singapore's hippest neighbourhoods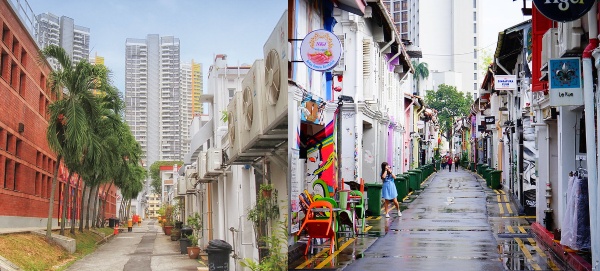 Great outdoors not up your alley? Why not venture off the beaten path and hop over to Singapore's array of trendy neighbourhoods! Areas like Upper Thomson, Lavender, Tiong Bahru and Haji Lane are popular among hipsters and cafe hoppers for good reason. They are brimming with Instagram-worthy cafes, fanciful street art and beautiful rows of shophouses. Whether you're decking out your album with quality OOTD shots or indulging in the finer side of local cafe culture, you'll certainly have you hands (and tummies) full at these hotspots.
8. Cap your trip off at Jewel Changi Airport

From the moment you touch down, you're already in for a treat! Changi Airport is one of the world's best airports and it's earned the title for good reason! Their latest retail complex, Jewel, has a healthy mix of must-visit retail stores and jaw-dropping attractions and is truly a sight to behold. From the captivating HSBC Rain Vortex to flagship eateries like Shake Shack and Yunnans, there is just so much to see, buy and eat at Jewel Changi Airport. If you're planning to kill some time before checking in for your flight, make sure to also visit the enchanting Canopy Bridge and Shiseido Forrest Valley.
Maximising your 48 hours in Singapore with our recommendations
With this handy guide, we hope you'll have a blast spending those precious 48 hours in Singapore! Even if you haven't, take it easy — Singapore's rapid development means there'll always be something new to see or do when you visit in future. If you're tight on budget, you'll definitely appreciate this list of free things to do in Singapore! Otherwise, if you're visiting with a gang of buddies and aren't too pressed for time, read our ultimate guide on things to do with friends so you can fully enjoy what Singapore has to offer.