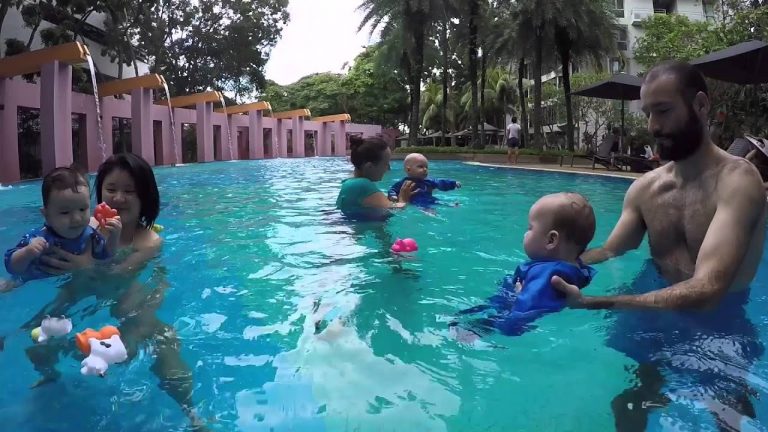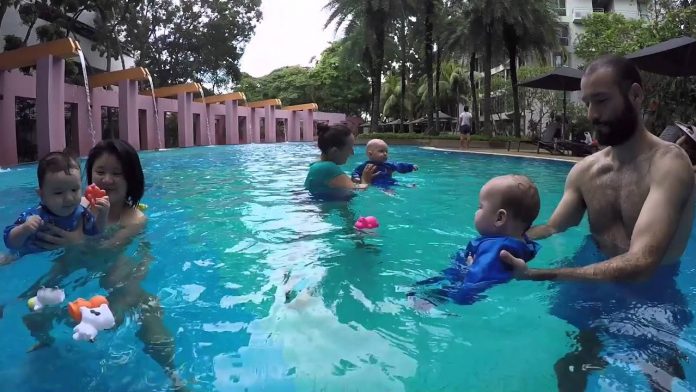 More and more parents in Singapore are warming up to the idea of signing up their babies for swimming lessons. In fact, babies who start swimming from as young as three months benefit from better coordination, balance and cognitive functions as they grow older.
Since it's compulsory for a parent to accompany their babies in the water, this is also the best time to give undivided attention to your little one. So are you ready to make a splash at some of the best baby swimming lessons in Singapore?
1. AquaBambinos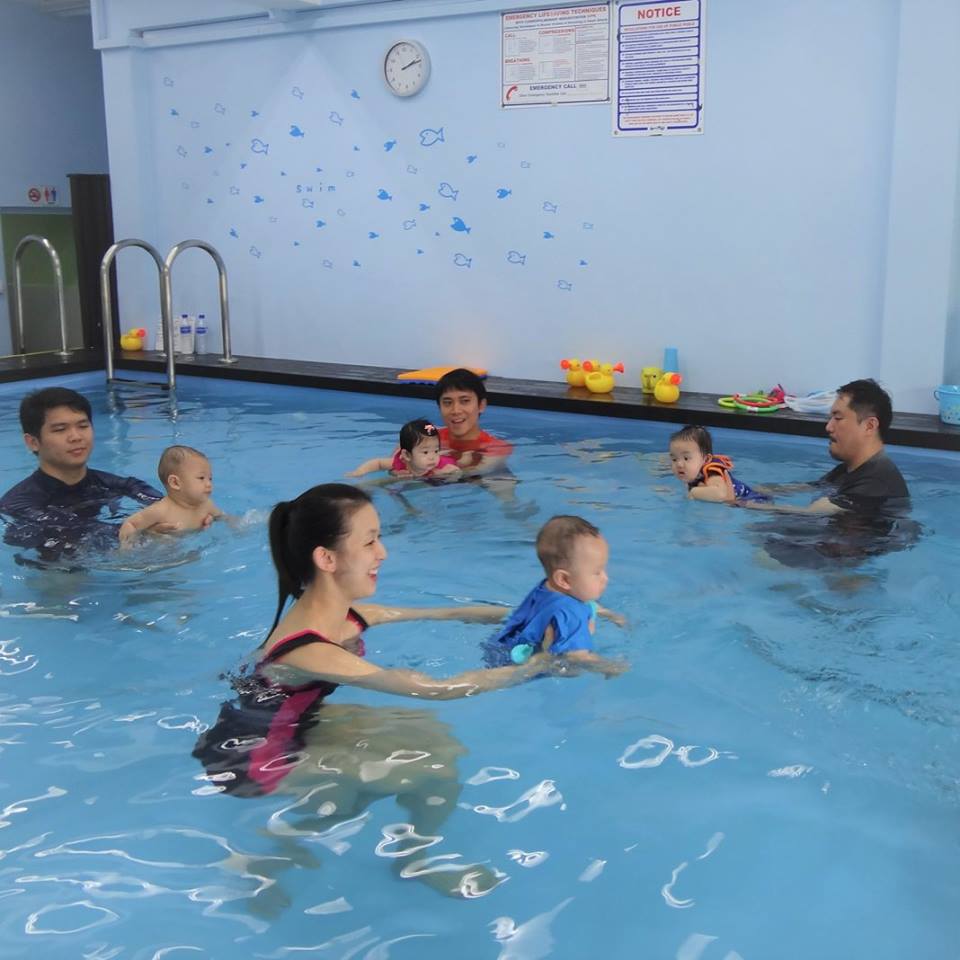 AquaBambino's baby swimming lessons are geared for infants over six months of age. Your little ones will gain confidence in the water through songs and toys in an indoor temperature controlled pool, no less! Class size is also kept small for an optimal learning experience with one teacher to four child-parent pairs.
Nervous about letting your child enter the aquatic realm? Don't be. The coaches at AquaBambino make parents the focus of the lessons — teaching you how to safely introduce the little ones to the water. Once you're done with the lesson, there are hot water showers, changing rooms and baby changing tables for you and your baby to seamlessly transition back to everyday life. Book a trial class to see what the fuss is all about!
Address: 45 Burghley Drive #01-07 S(559022)
Check out the Sengkang Indoor Pool details here
2. Happy Fish Swim School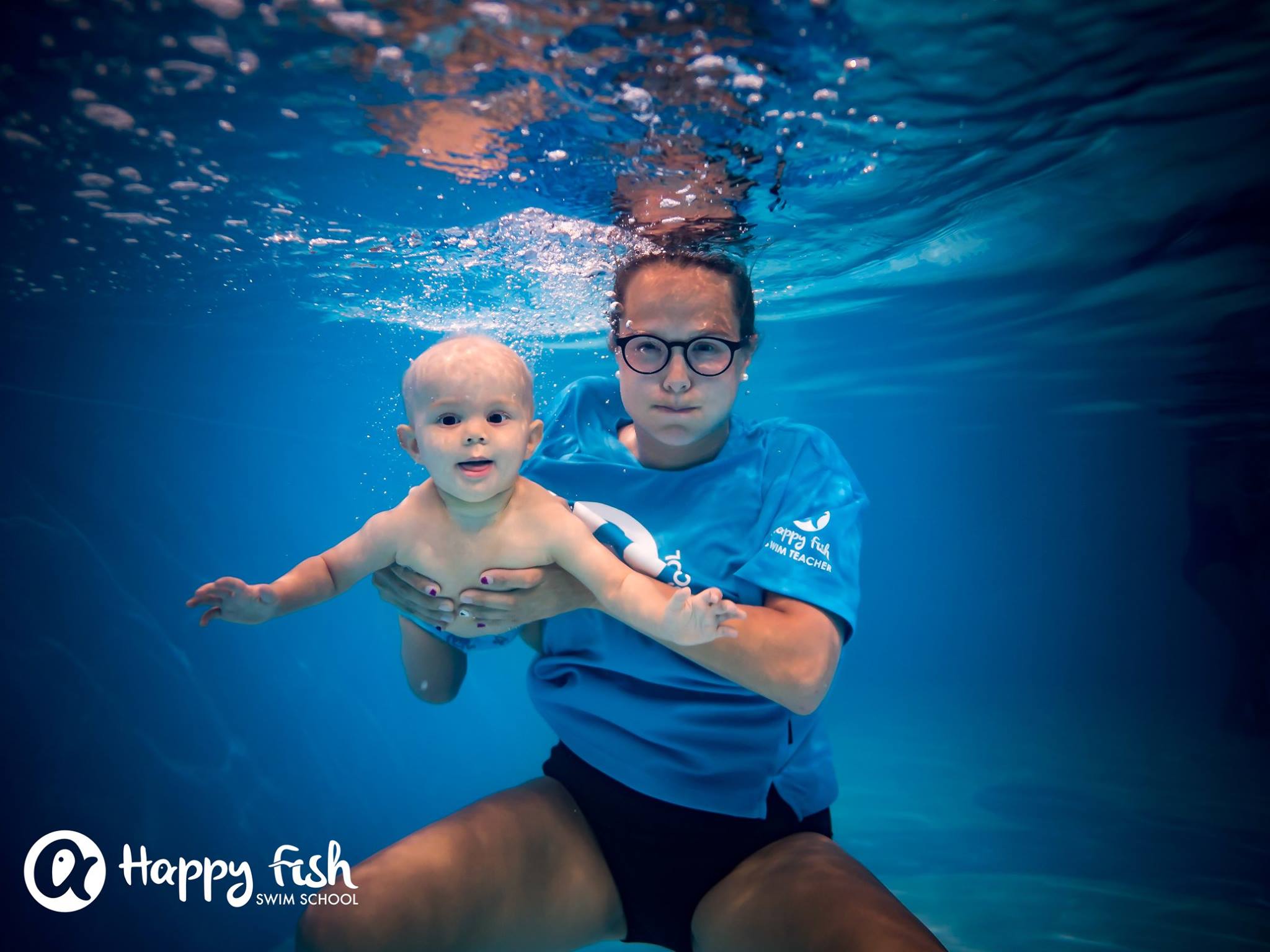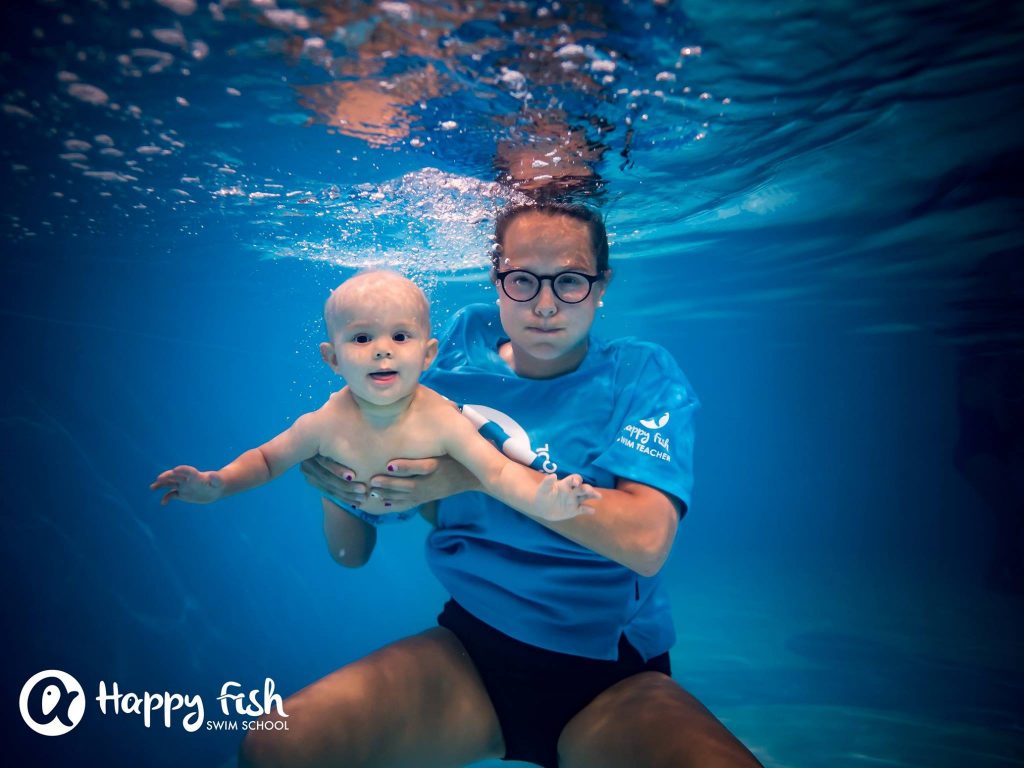 You can enrol your baby for lessons at Happy Fish Swim School from as early as four months of age. Established over 10 years ago, their coaches are certified AUSTSWIM Teacher of Infant & Preschool Aquatics — Australia's national certification for the teaching of swimming and water safety.
Your baby will be able to master buoyancy and will become independent and confident in the water over time. With indoor heated swimming pools across several locations in Singapore, get ready swimwear for your baby because rain or shine, swimming lessons will always be on!
Address: 100 Turf Club Rd, S(287992)
Check out other locations here
3. Little Swim School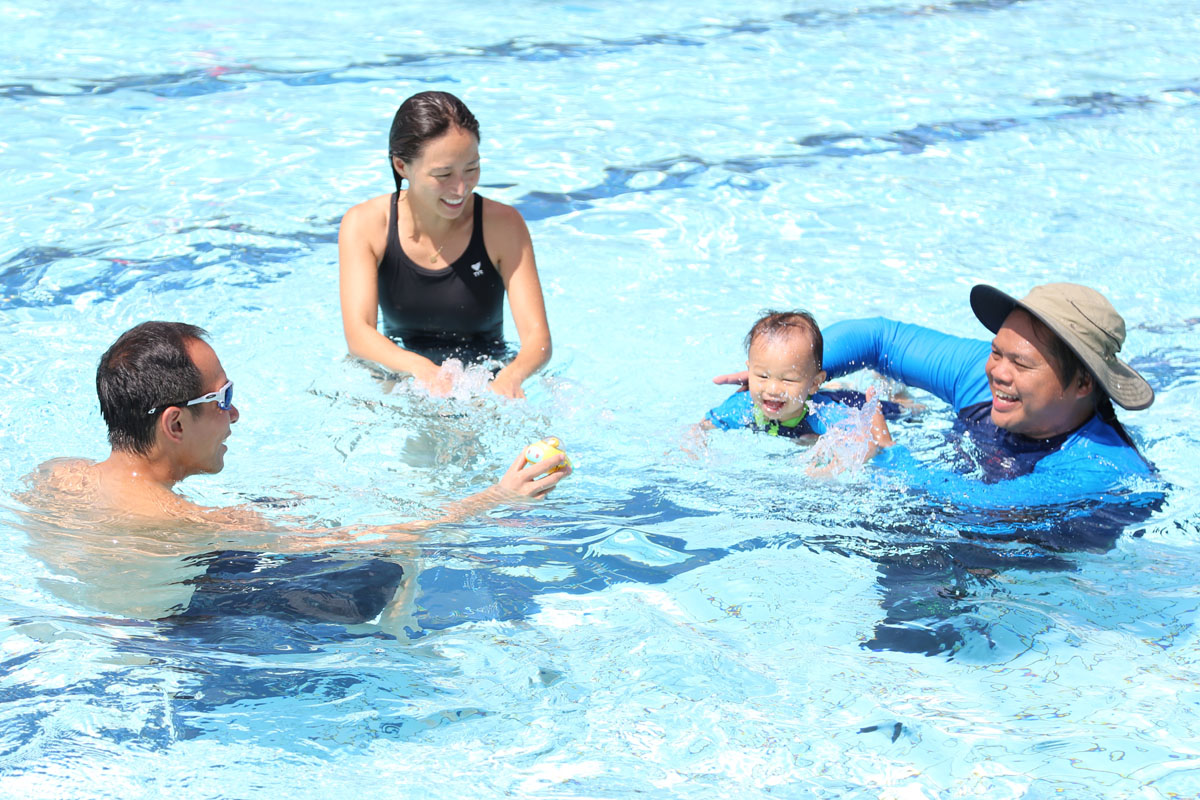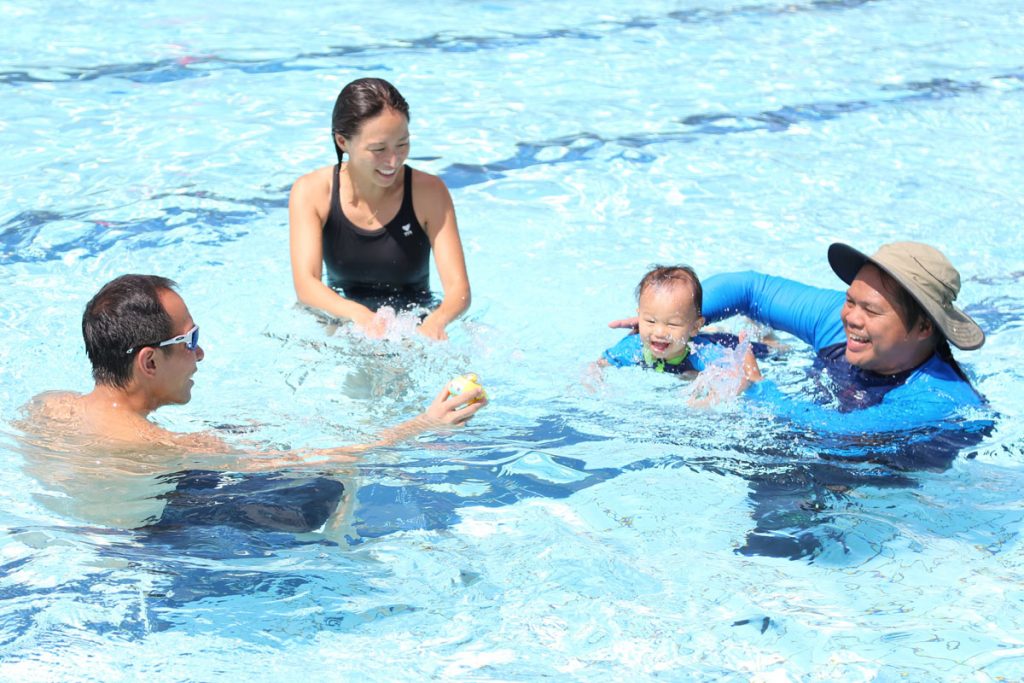 Little Swim School provides swim lessons for infants from six months of age. Babies will get to enjoy the lessons in the indoor heated and saltwater chlorinated pool. Saltwater chlorinated water is much gentler on the skin compared to normal chlorinated water. At this baby swimming lesson in Singapore, your little ones will develop better water acquaintance, breath control and free float skills.
It's also never too late hone your swimming skills as well. Sign up for the adult classes and get a full body workout along with a host of long-term health benefits! Plus, won't it be fun to bond over swim dates with your child when they're older?
Address: Westway, 27 West Coast Highway, S(117867) (Annex building behind Westway)
Check out the other locations here
4. Marsden Swim School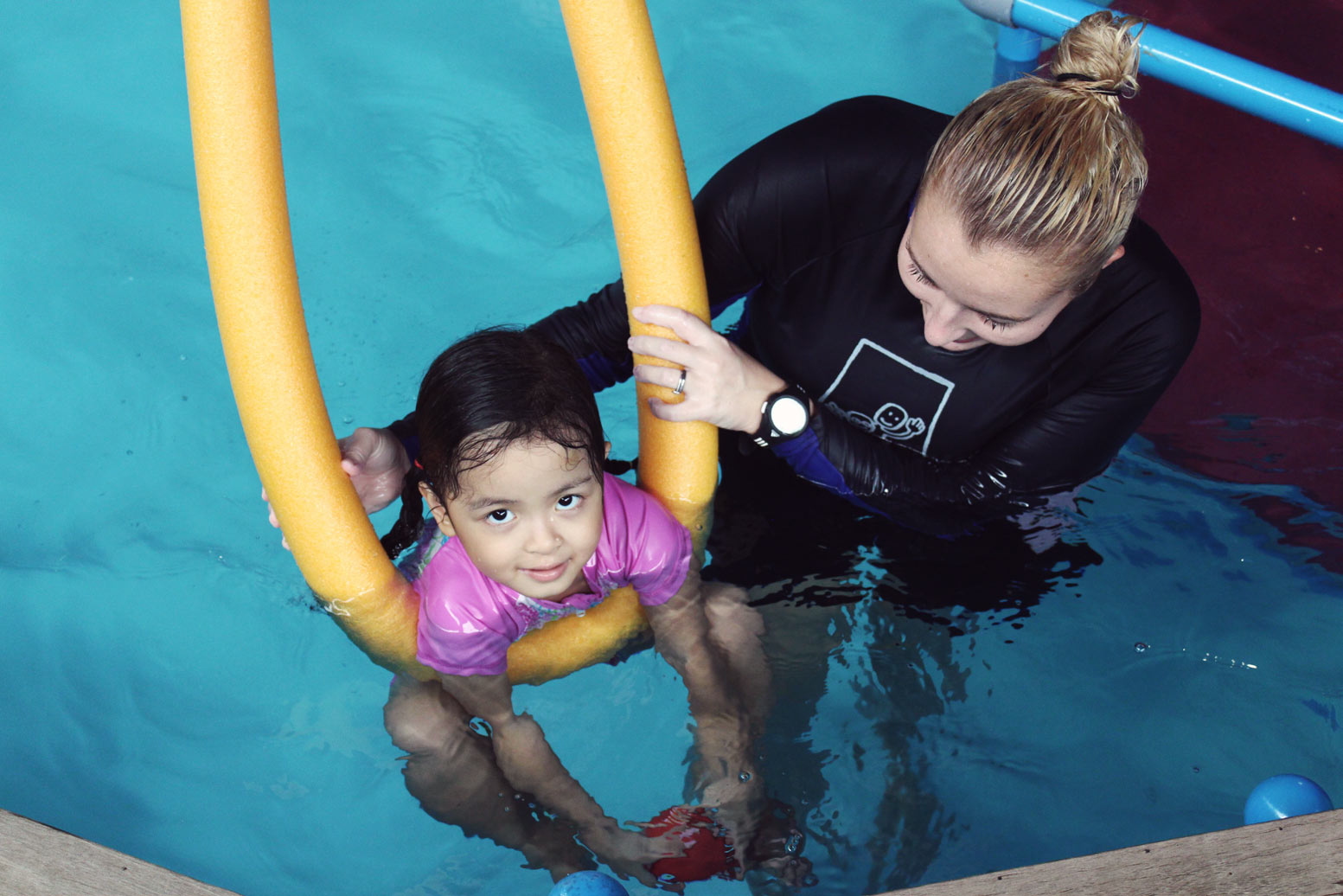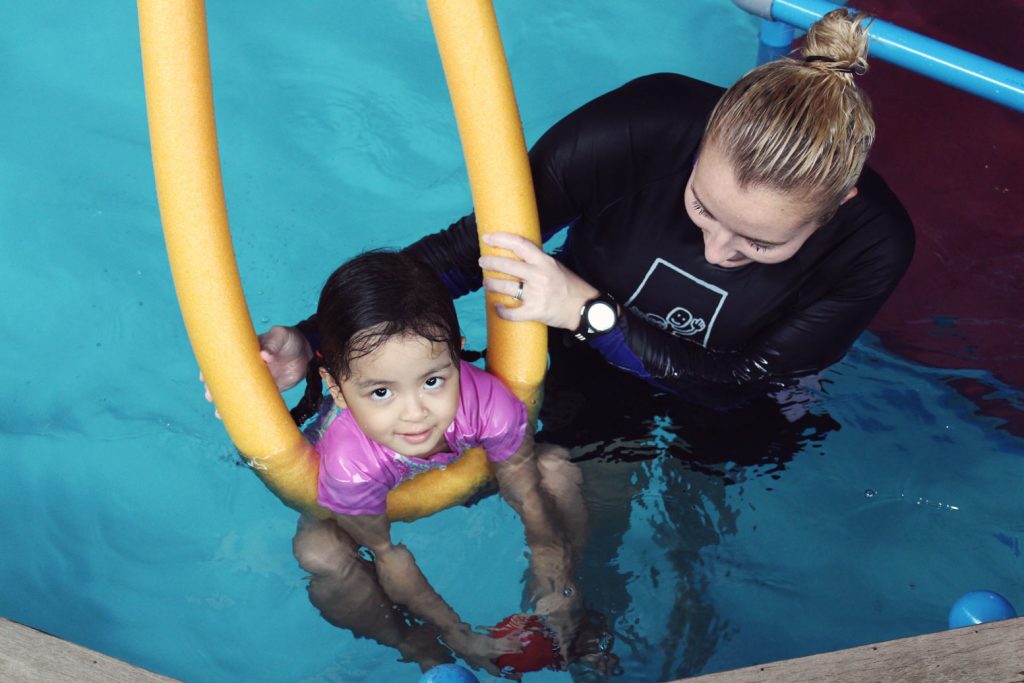 Baby swimming lessons in Singapore can't get any safer than at Marsden Swim School. The Australian swim school has been catering swimming lessons for the entire family for over 20 years with coaches certified with AUSTSWIM, ASCTA and the local NCAP accreditations.
If your little one is four months of age, you can sign them up for water safety and familiarisation classes. Not only will they grow to love water but they'll have a strengthened respiratory system and enjoy better sleep as well — we can't complain about this, can we? Satisfied parents have also commended the friendly and patient coaches and the school's flexible make up policies in the event plans change and you can't make it for that session.
Address: The Grandstand, 200 Turf Club Road #01-33 Turf City, S(287994)
Check out their other locations here.
5. Little Splashes Aquatics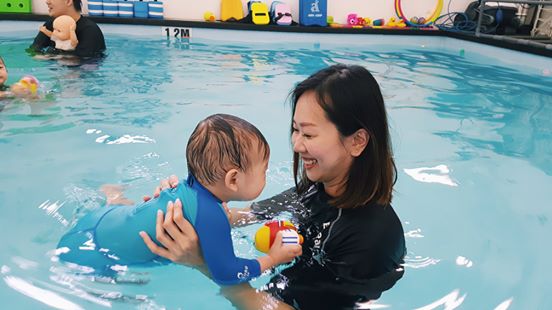 Baby swimming lessons at Little Splashes Aquatics specialises in the cognitive development of infants through sensory play in swimming. Register your three month-old baby and watch them progress through the school's infant swim levels; coral, crab and jellyfish. Through rhythm and movement, they'll develop spatial awareness, muscle coordination and awareness of the water and surroundings.
Parents get a checklist of their baby's progress after every term to track milestone developments your child has made. Each lesson is 30 minutes and the class ratio is kept as one teacher to five parent-child pairs so utmost attention is given to your child in the water.
Address: 300 Bedok South Avenue 3, #01-07 S(469299)
Check out the other location here.
6. MoovSwim
Want your baby to have swimming lessons in the comfort of your own home in Singapore? Instructor Mann Weng Yong can make that possible! As the founder of MoovSwim, Yong does not believe in the use of floatation devices as he thinks they can create dependency. The AUSTSWIM certified instructor and sportsman will gently guide your bub to teach them how to float and not panic if they fall into the water — safety 101 for sure!
We also like that he has a blog discussing infant swimming and why it's safer than we actually think it is. Yong also teaches special needs kids, toddlers and older children — so sign them up if you're looking for ways to keep your kids entertained!
Address: 162 Haig Road, S(438773). Write to them for swimming lessons at your preferred pool.
7. SWISH! Swim School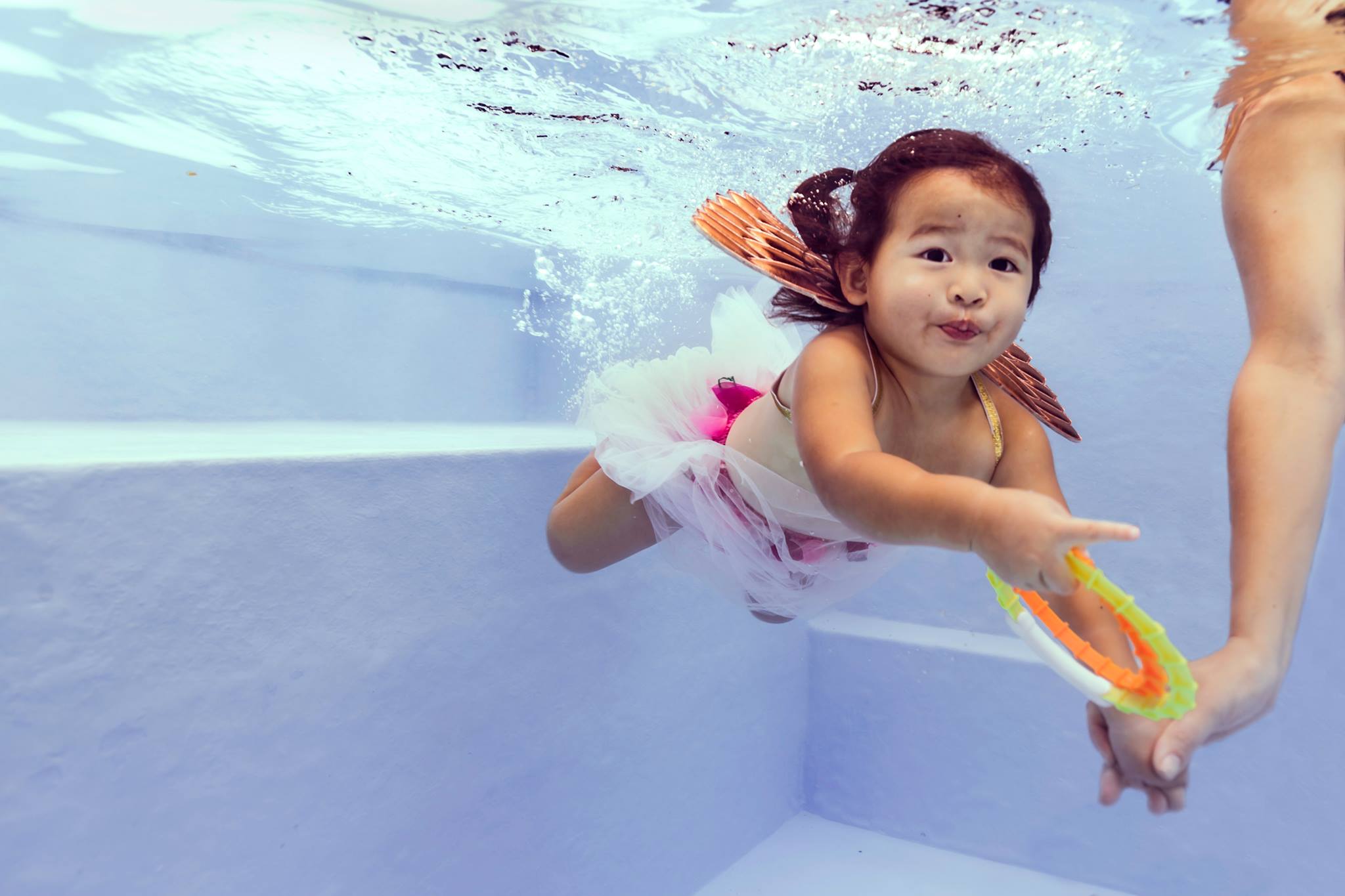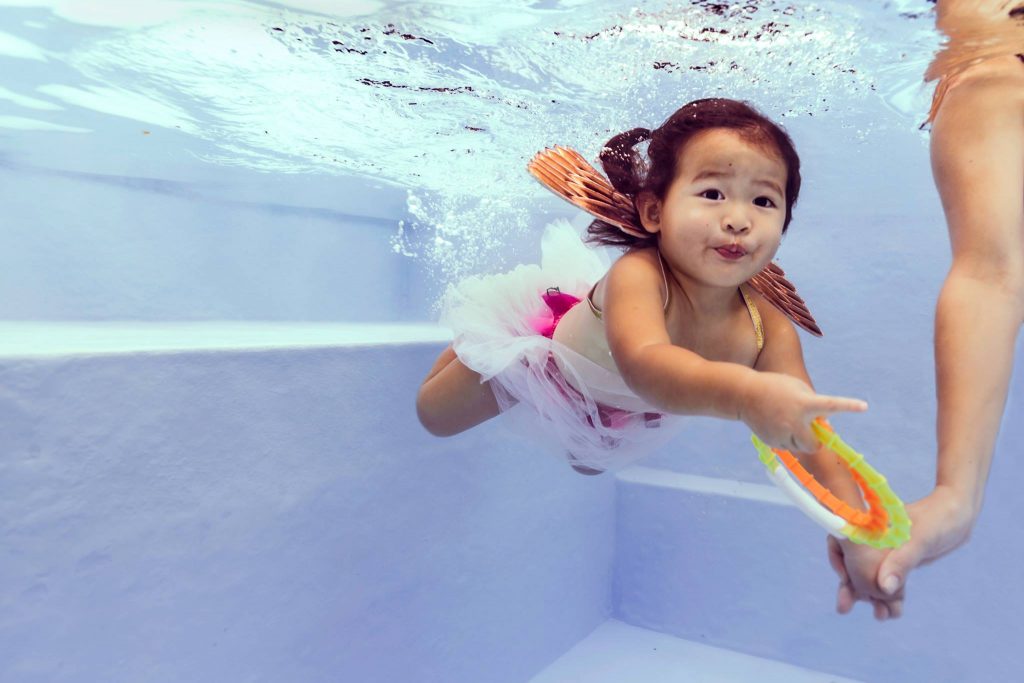 Baby lessons at this Singapore swim school are about having fun and bonding with your little bub. Sign your four month-old up and guide them through their first explorations of the aquatic world. They'll test the waters slowly with putting their face underwater, blowing bubbles and floating on their backs along with learning other water safety skills.
Every lesson is 30 minutes short and classes are joyful and splashy fun. If you and your partner are full-time working parents then sign your bub up for the 'Auntie & Me' weekday classes. Your helper will be able to bring the baby for these classes which will give her confidence when handling your child in the water too!
Address: 72 Loewen Road, #01-08, Dempsey Hill, S(248848)
8. Able Aquatic Swim School
Always Believe In Lifelong Exercise (ABLE) sums up the motto of this swim school perfectly. As the longest running swim school in Singapore and with over 400 over certified swimming instructors, finding an instructor for baby swimming lessons will never be difficult here.
The aquatic program for kids from the age of four months to two years will train them to enter the water safely, hold their breath and propel themselves to the side of the pool before exiting the pool safely.
Address: CCAB Swimming Complex, 21 Evans Road, S(259368). Check out the locations here.
9. Jump! Swim School

Want to give your little one an even earlier headstart? Jump Swim School conducts swimming lessons in Singapore for babies from three months old! Keep them company during the Duckling and Duck classes where they'll get accustomed to the water and gradually become comfortable in submerging and holding their breaths.
We love JUMP's intimate, colourful and well-equipped swimming facilities too! With sea life murals adorning the walls, a baby change centre and play centre, you'll be able to move from class time to swim time without any stress.
Address: 1/100 Turf Club Road Bukit Timah, S(289902)
Check out the Yishun location here
10. MantaPlay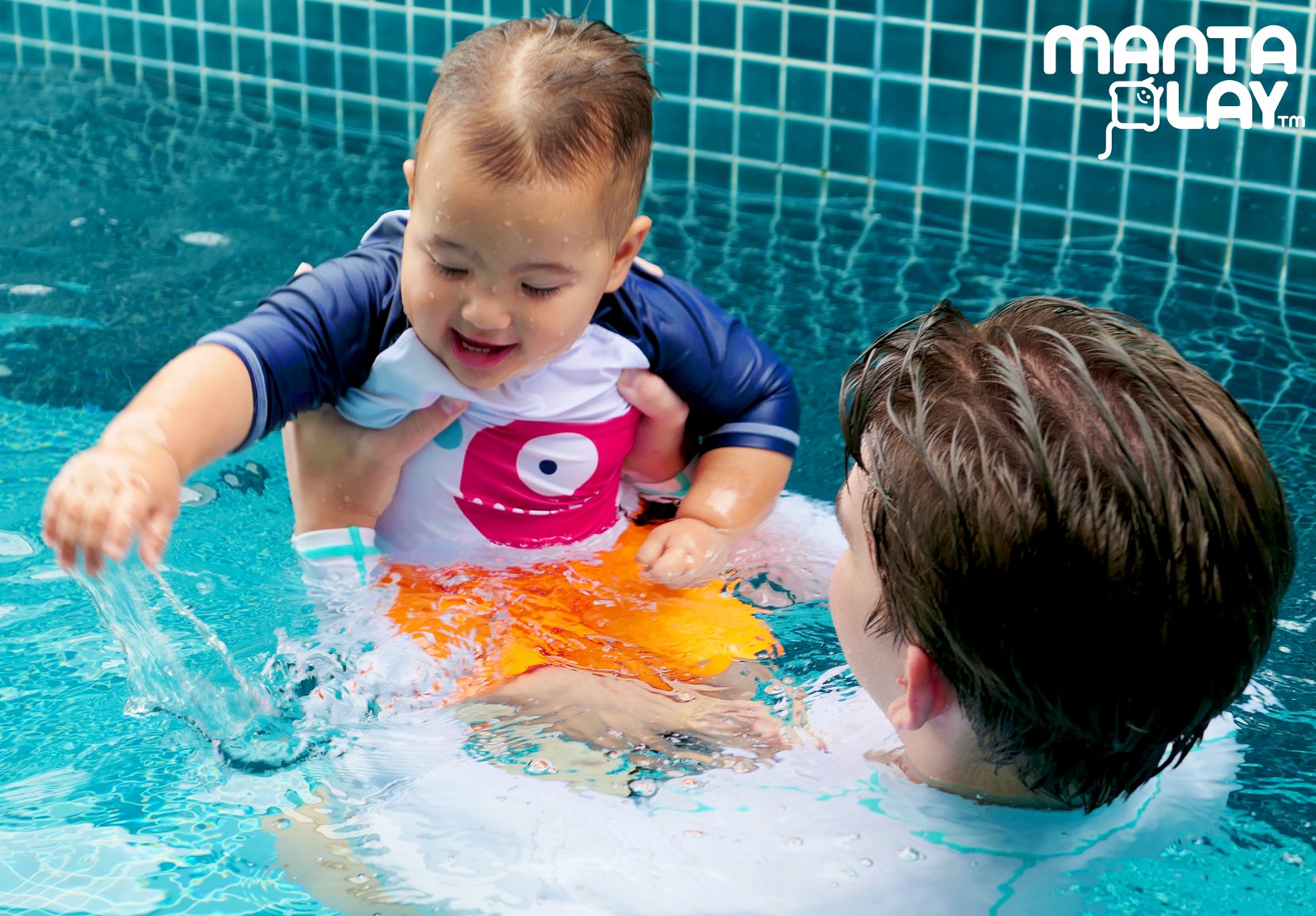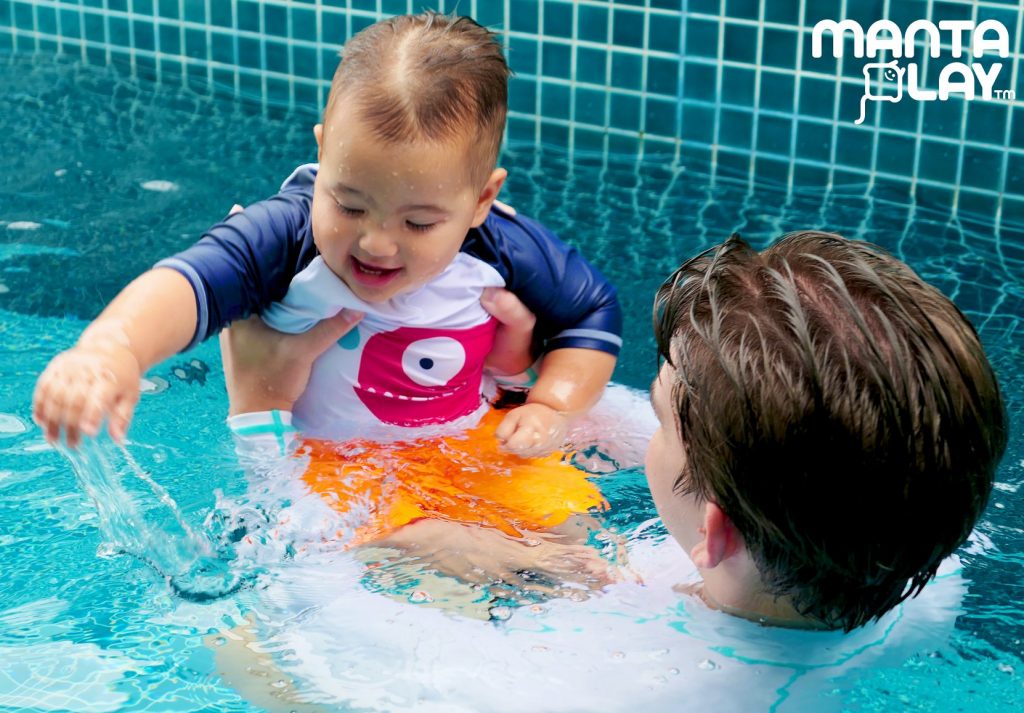 Swim instructors at MantaPlay are trained in the Joey Lingo swimming programme which meshes early childhood education with the swim instructor programme. This equips coaches with the expertise on how to best relate to and care for your baby during lessons.
Babies from six months onwards can be enrolled in Diaper Dolphins where they'll be eased into the water. As your kids grow and progress forward, they'll receive a certification of achievement after each level till they reach the Future Stars stage after which they can be on their way to becoming the next Joseph Schooling! Did we also mention that lessons are conducted in the comfort of your home pool? Yay to convenience!
Write to them for swimming lessons at your preferred pool.
Ready to take your little ones for their first dip into the pool? Don't forget sunscreen, other baby skincare essentials and a change of baby clothes! Want to get your bubs started on other adventures? Introduce them to the joys of cycling or if the weather's looking gloomy then occupy their time at these indoor playgrounds in Singapore.