There aren't a dearth of cafes near Lavender if you know where to look. Past the smatterings of commercial buildings, low shophouses and a Padang — or the Jalan Besar stadium, you'll discover coffee houses, patisseries and cute dinner joints just a short distance from the MRT. Explore this sleepy town with an empty tummy during your next free weekend!
1. The Refinery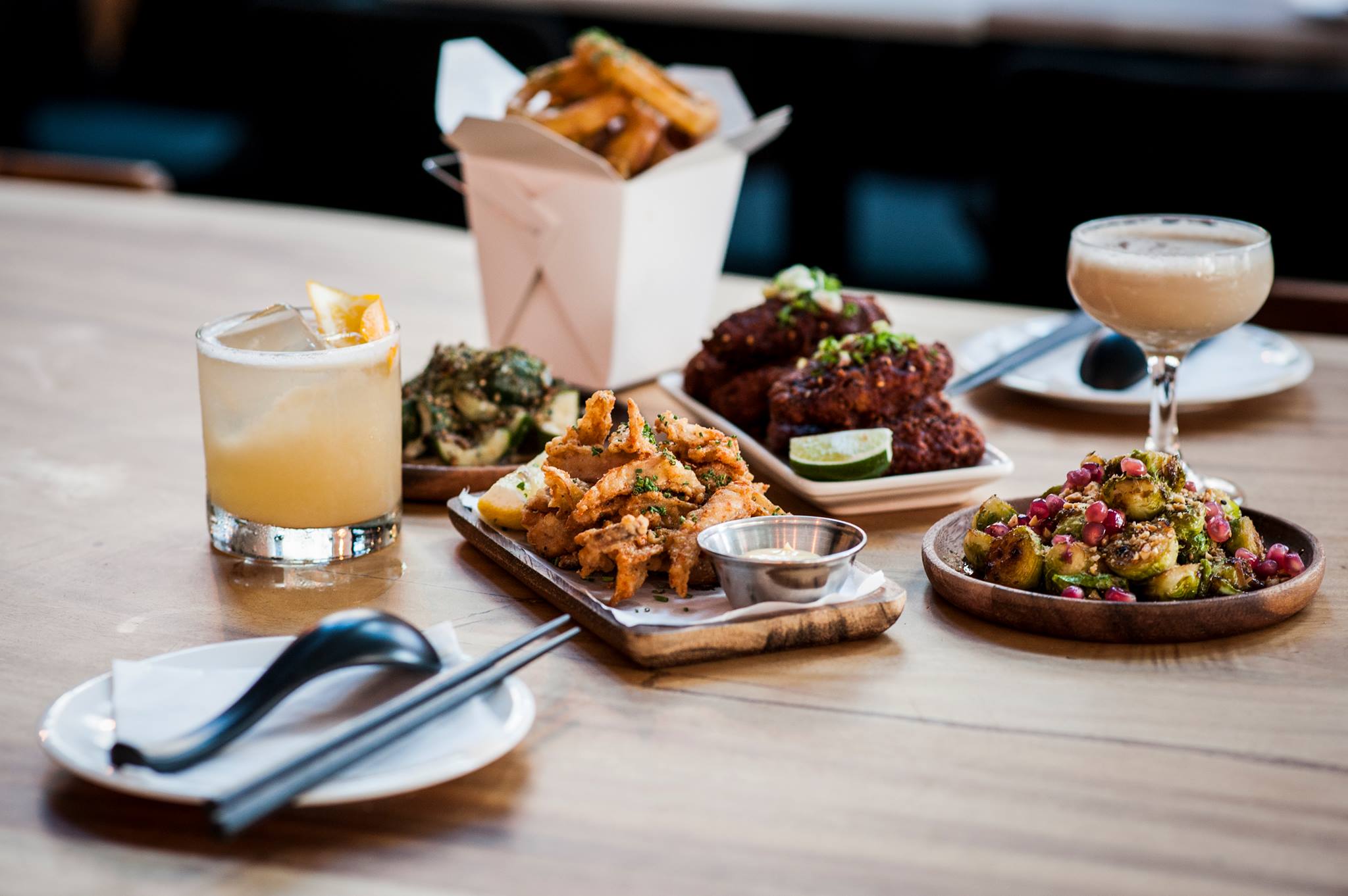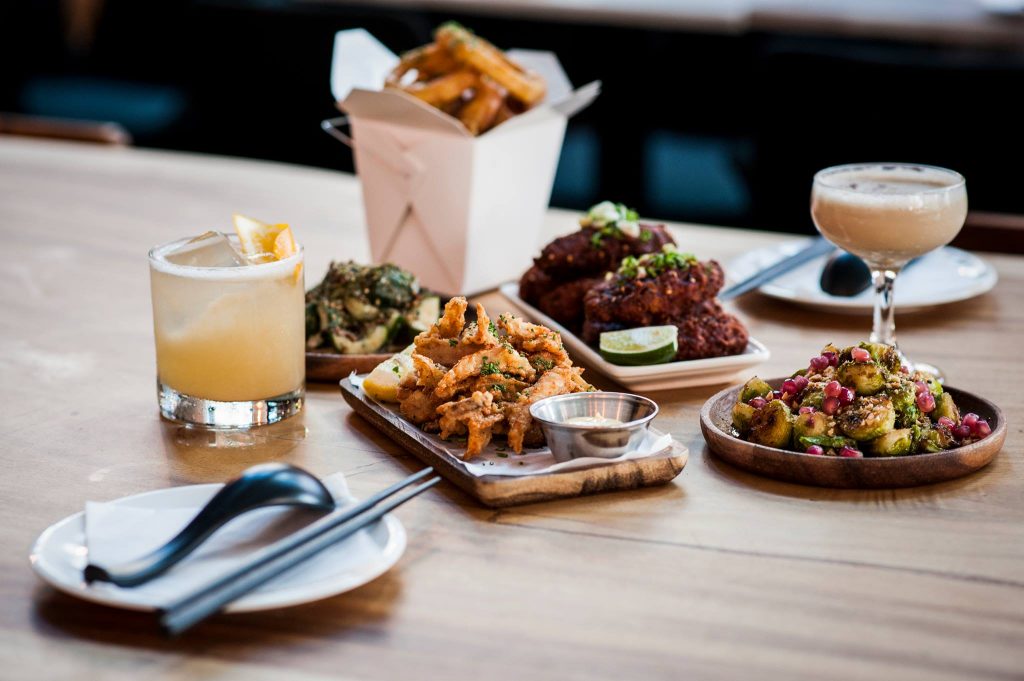 With sky-high ceilings and hanging curved hooks, you'll be immediately drawn to the warehouse-like interior of The Refinery. This three-storey interior promises three different experiences; a yakitori restaurant, a bespoke bar and a creative working space.
The salmon tokubetsu don, tsukune balls of love yakitori and chicken nanban we had were great. The salmon was fresh, the yakitori had a smokey hint thanks to the tare sauce while the Japanese tartar sauce in the chicken nanban blew us away with the citrusy taste. Couple the perfect ambience with pocket-friendly prices and this is one of the best cafes near Lavender MRT to head to.
Address: 115 King George's Avenue, #01-02, S(208561)
Opening Hours:
Mon – Thu: 12noon – 3pm (Lunch), 6pm – 11pm (Dinner)
Fri: 12noon – 3pm (Lunch), 6pm – 1am (Dinner)
Sat: 11am – 4pm (Brunch), 6pm – 11pm (Dinner)
Sun: 11am – 4pm (Brunch)
2. The Bravery Cafe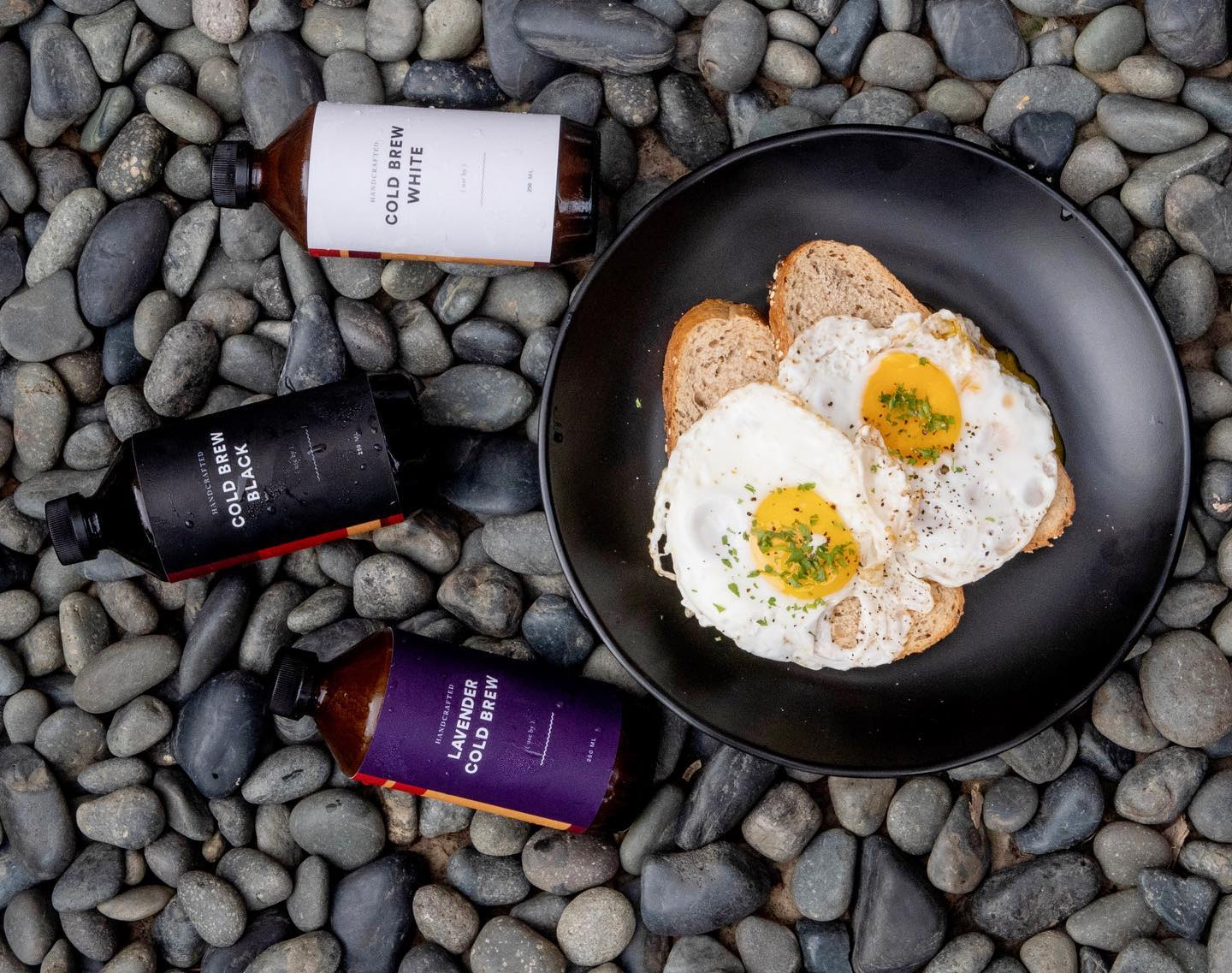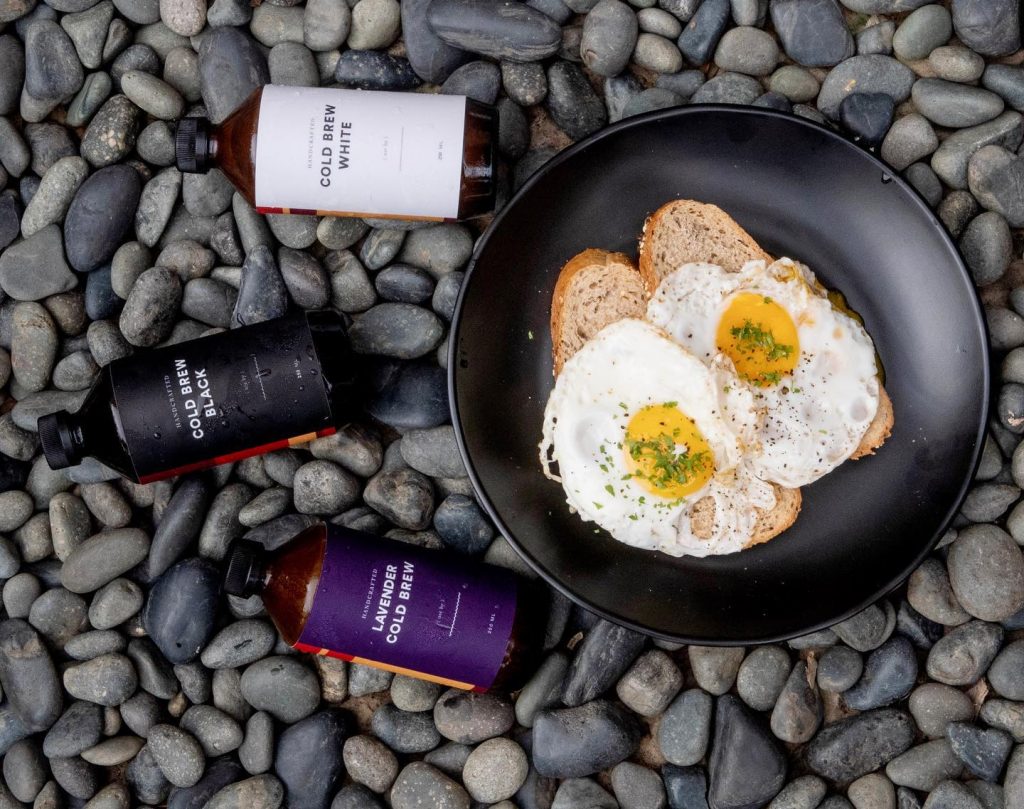 This halal cafe near Lavender MRT station serves up brunch and dinner mains like the sinfully delicious three stack banana pancake and Brave Boston served with grilled half lobster. We hear their signature Lavender Latte with hints of floral notes is also a must try.
Although this cafe is just a 5-minute walk from Lavender MRT, it has no name boards save for graffiti-laden pillars and a notice of trading hours on the main door. So if you're not paying attention, you might just miss it! If you want to hold a cosy birthday party or even an intimate wedding reception, The Bravery Cafe promises they can come up with something for you!
Address: 66 Horne Road, S(209073)
Opening Hours:
Sun – Mon, Wed – Thurs: 9am – 6pm
Fri – Sat: 9am – 10pm
3. Oberstrasse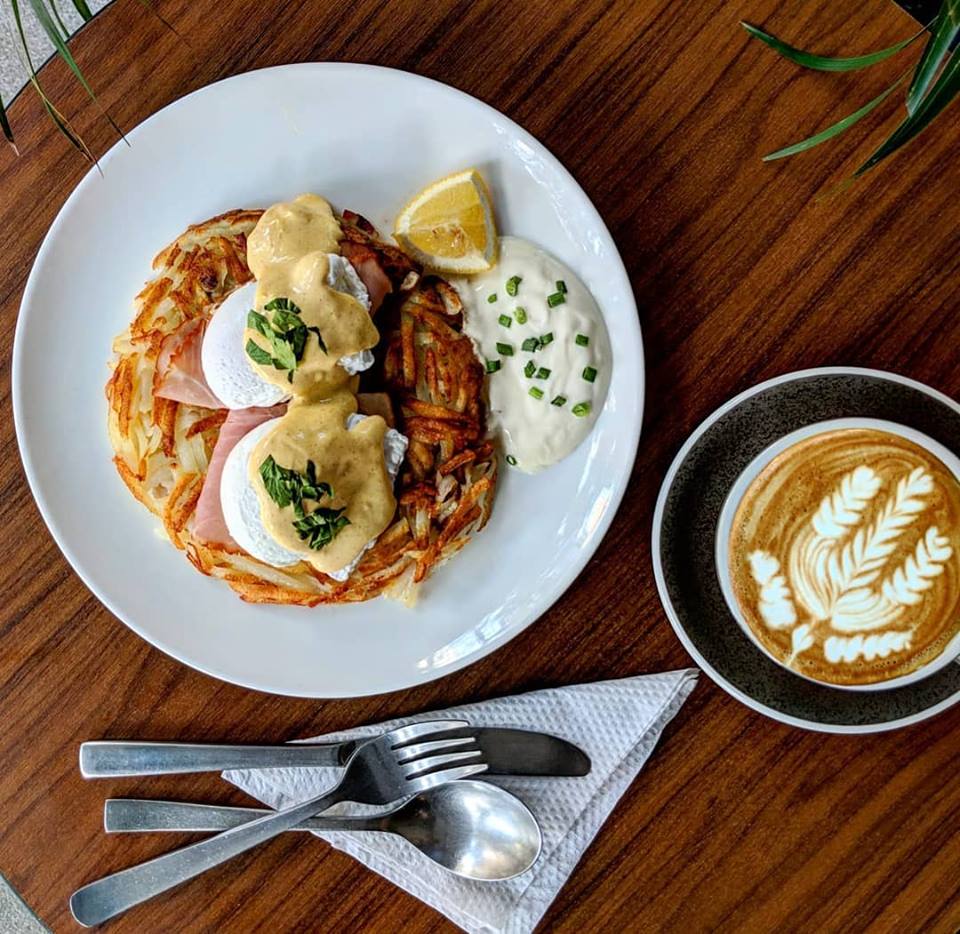 Look beyond Kitchener Complex's rather uninspiring exterior and you'll find a few culinary gems. One of which is Oberstrasse or Upper Street located on… street level. Paying homage to its German name, the cafe serves up swiss rosti, veal bratwurst and all day breakfast options. One of which is The Ober Works, featuring mesclun greens, bacon, chicken harissa sausage and eggs your way. Order up pasta and baked rice if you're in the area and craving a heartier meal.
Its modern, rustic and serene ambience makes it perfect for an extended weekday lunch. The cafe is just a 2-minute walk from Lavender MRT, so you can make it back to work in time if you absolutely have to.
Address: Kitchener Complex, 809 French Road, #01-50, S(200809)
Opening Hours:
Tues – Sun: 9am – 9pm
4. Two Bakers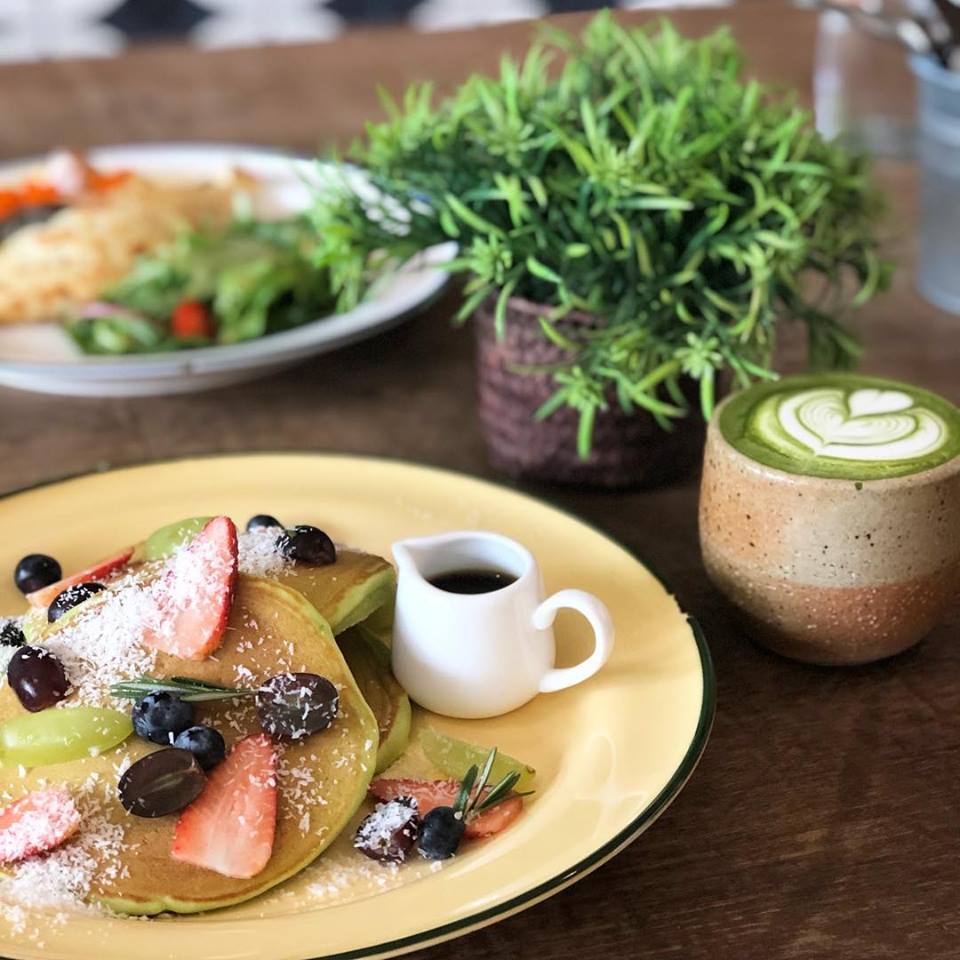 Run by a Le Cordon Bleu Paris trained chef, find French and Fusion inspired pastries, fresh food and speciality coffee at Two Bakers. Their dessert menu boasts some delicious sounding names — ondeh ondeh coconut mousse cake, hojicha tiramisu and yuzu lemon tart just to name a few. This is one of the best cafes near Lavender MRT for sweet toothers wanting to extend their night without resorting to a drink.
Two Bakers is also known for their clean and wholesome mains like rib-eye steak bowl and sio bak don with oven braised pork belly and gula melaka topped with a runny 62 deg egg. Hungry yet? We know we are!
Address: 88 Horne Road, S(209083)
Opening Hours:
Mon – Thurs: 8am – 6pm
Fri – Sun: 9am – 6pm
5. Wimbly Lu @ Tyrwhitt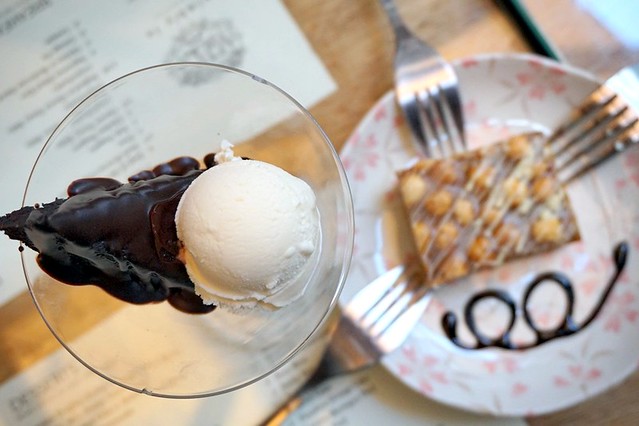 Wimbly Lu needs little introduction. This cafe near Lavender MRT is one of the best chocolate cafes in Singapore and prettiest in the area! The natural skylight and hanging planters lend the space a warm and cosy air, ideal as a Sunday brunch spot — who said you can't have chocolate for breakfast anyway!
Order the waffle or crepe with scoops of ice-cream — speculoos, earl grey and rum and raisin to name a few. Or the root beer float cake — a wine glass dessert with chocolate cake, root beer and a scoop of ice-cream for some unique decadence. If you've been put off by the often crowded outlet at Jalan Riang, you know where to head to now!
Address: 166 Tyrwhitt Road, S(07570)
Opening Hours:
Mon, Wed & Thurs: 12noon – 3pm
Fri: 12noon – 11pm
Sat: 9am – 11pm
Sun: 9am – 6pm
6. The Tiramisu Hero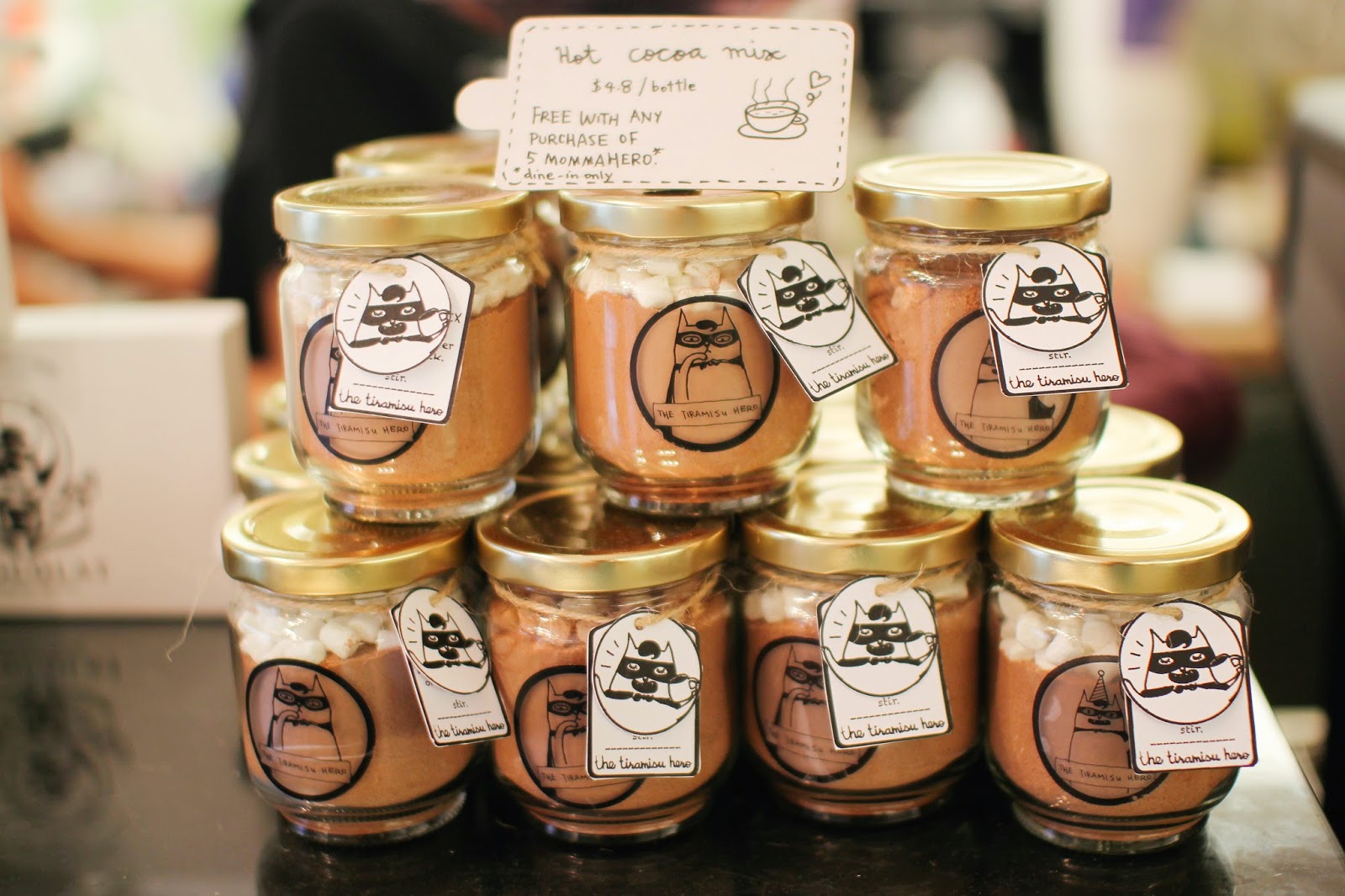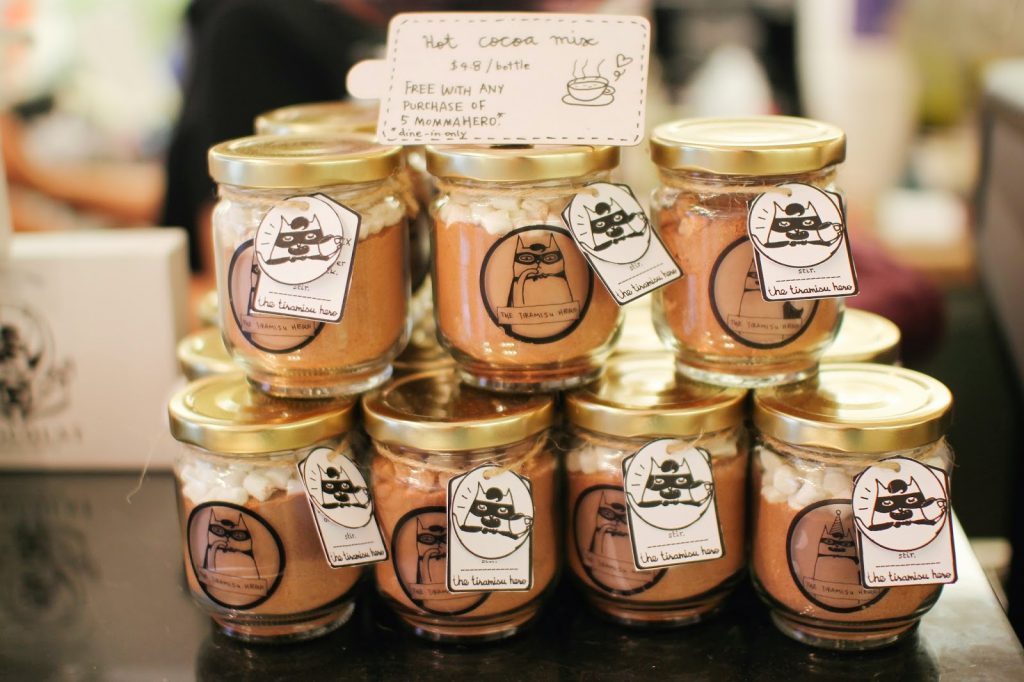 It's hard not to like this quirky and unpretentious cafe selling you guessed it, tiramisu and that too in every imaginable flavour from baileys to kaya, milo and even durian. You can also customise your tiramisu with a tipple of alcohol or adjust the sweetness and wetness levels to your liking.
If you're looking for a unique date idea spot, then you might want to bookmark this Lavender cafe, we're sure your date will be impressed. The Tiramisu Hero even offers tiramisu-making classes for corporates — that's one work-bonding session we know we'll sign up for!
Address: 121 Tyrwhitt Road, S(207548)
Opening Hours: Daily, 11am – 10pm
7. Antoinette
(Permanently closed)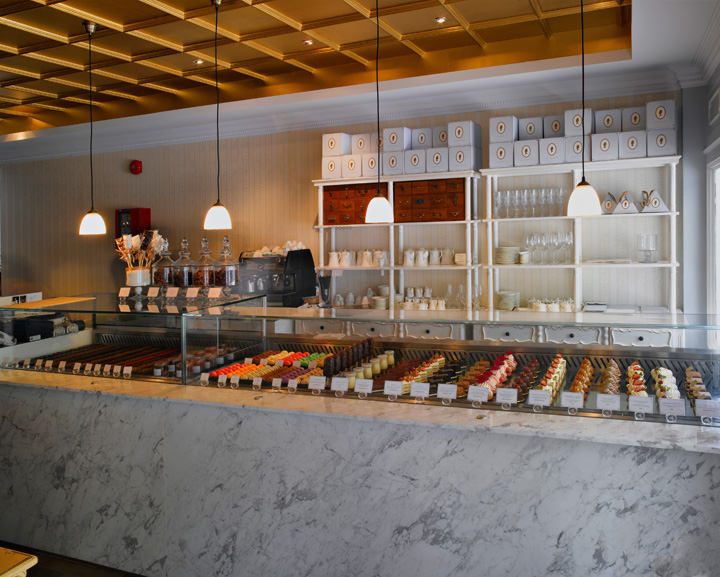 Walking into this cafe may well be akin to walking into a patisserie in France, but just that we're in Lavender, in Singapore…we know. Its low marble tables with gold finishings, whitewashed walls and the glass display panel on the counter hold macarons and pastries almost too pretty to eat.
Head here for a cosy tete-a-tete with your best friend and indulge in sweet souffle pancakes and fluffy petit, a cloud-shaped white chocolate mousse filled with passionfruit lemon jelly, strawberry cremeux, almond genoise and kirsch syrup. Yup, this cafe near Lavender MRT doesn't shy away from the fluff and the nice.
Address: 30 Penhas Road, S(208188)
Opening Hours:
Mon – Thurs: 11am – 10pm
Fri: 11am – 11pm
Sat: 10am – 11pm
Sun: 10am – 10pm
8. Chye Seng Huat Hardware(CSHH)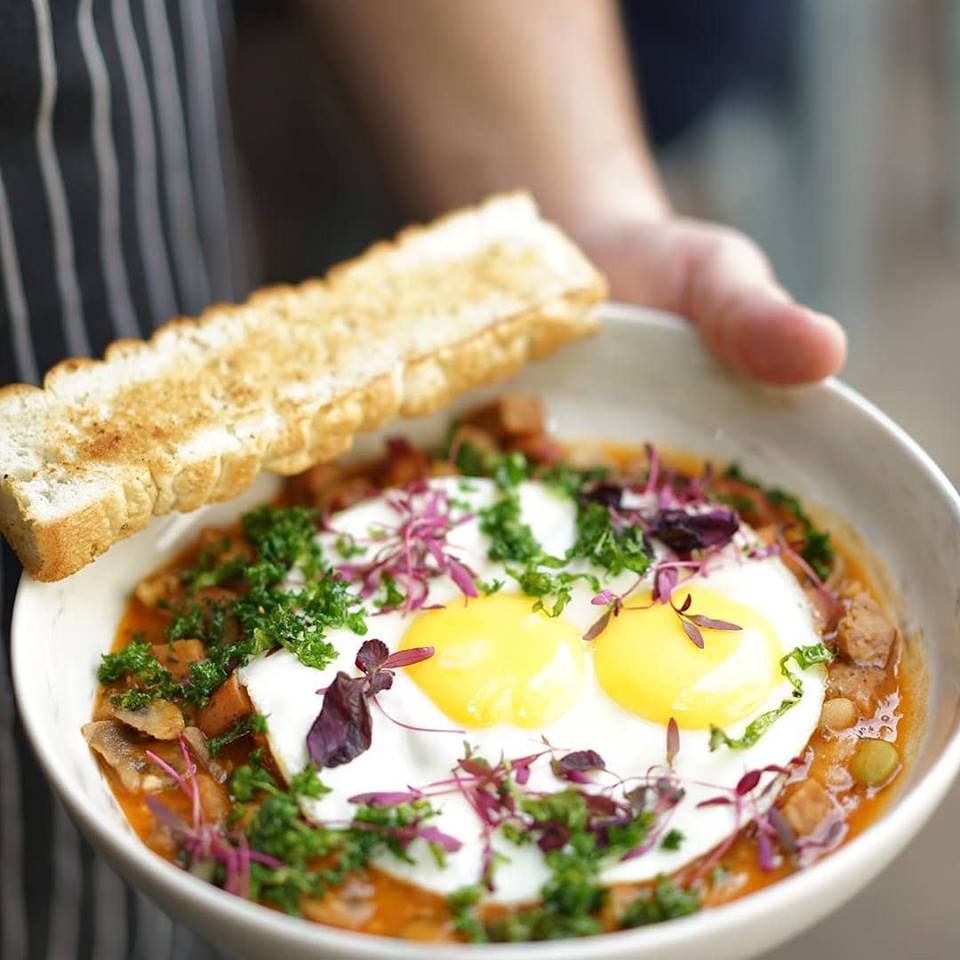 This list of best cafes near Lavender MRT would be incomplete without the popular Chye Seng Huat Hardware. Housed in what used to be a hardware store of the past, sit in the courtyard with a cuppa or cold brew to best experience what it must have been like back then. Coffee is rotated on a seasonal basis here to highlight the best from the region's coffee farms.
After your choice of brunch from the all-day breakfast menu, walk over to Papa Palheta, a coffee boutique and landlord of CSHH. Papa Palheta also runs C-Platform where coffee enthusiasts and professionals alike can sign up for coffee making workshops.
Address: 150 Tyrwhitt Road, S(207563)
Opening Hours:
Tue – Thu & Sun: 9am – 10pm
Fri – Sat: 9am – 12midnight
9. Tyrwhitt Little Cafe (TLC)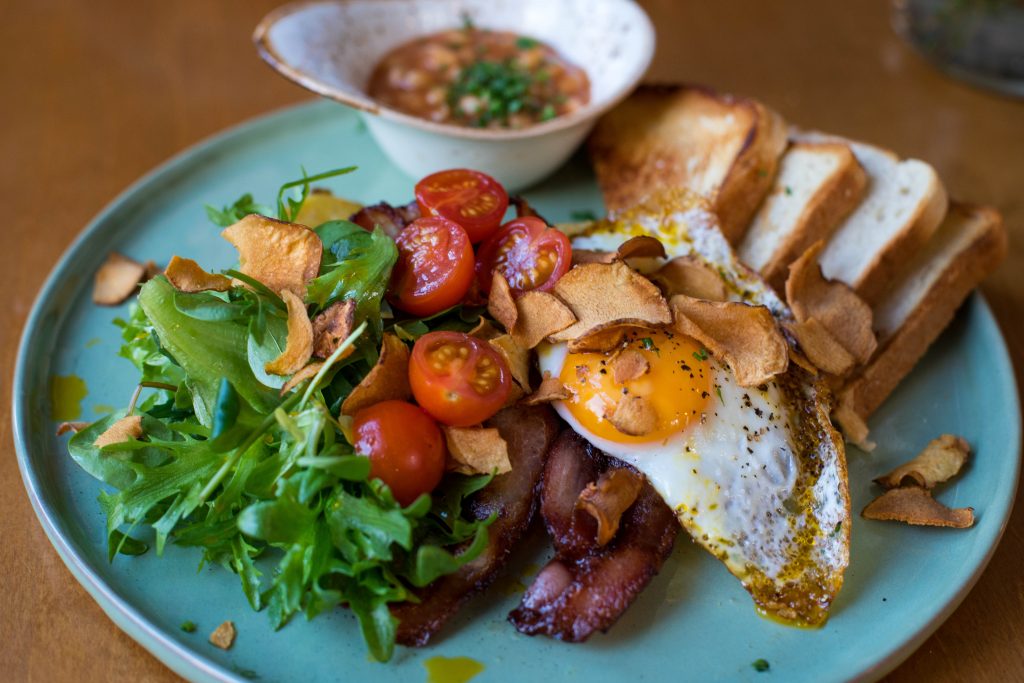 Although one of the lesser known cafes in Lavender, Tyrwhitt Little Cafe is the spot to head to for some quiet, me time. Serving up warm continental breakfast, western mains and a range of delicious cakes, it's difficult to go wrong here.
Take advantage of their Kopi Happy Hour deals and snag any cake with a cuppa coffee or tea. Make sure you have a book in hand too, we're sure you won't be interrupted here by large crowds at all.
Address: 165 Tyrwhitt Road, Parc Sovereign Hotel, S(207569)
Opening Hours:
Thurs – Sat: 7am – 9pm
Wed: 7am – 4pm
10. Black Fairy Coffee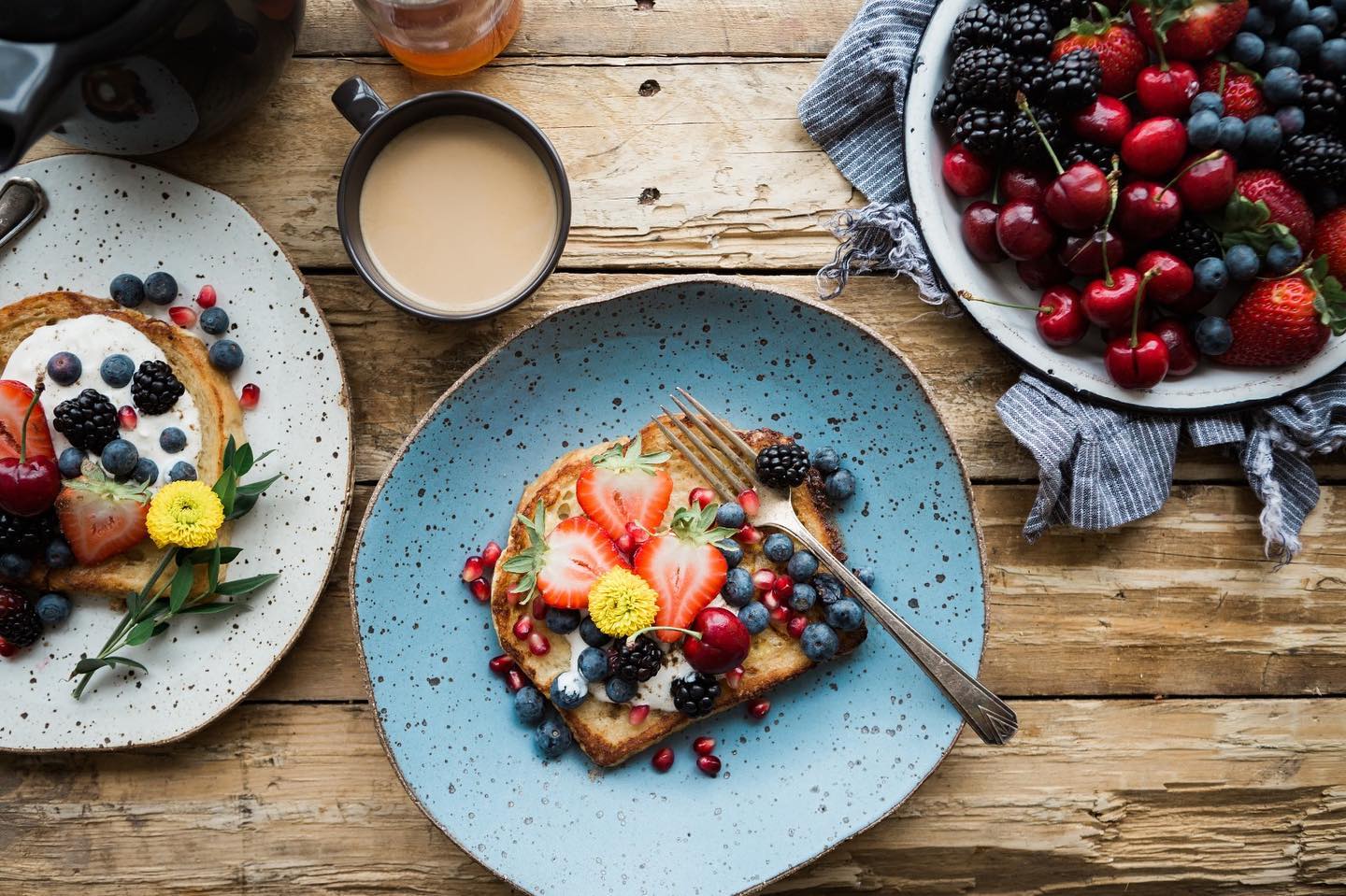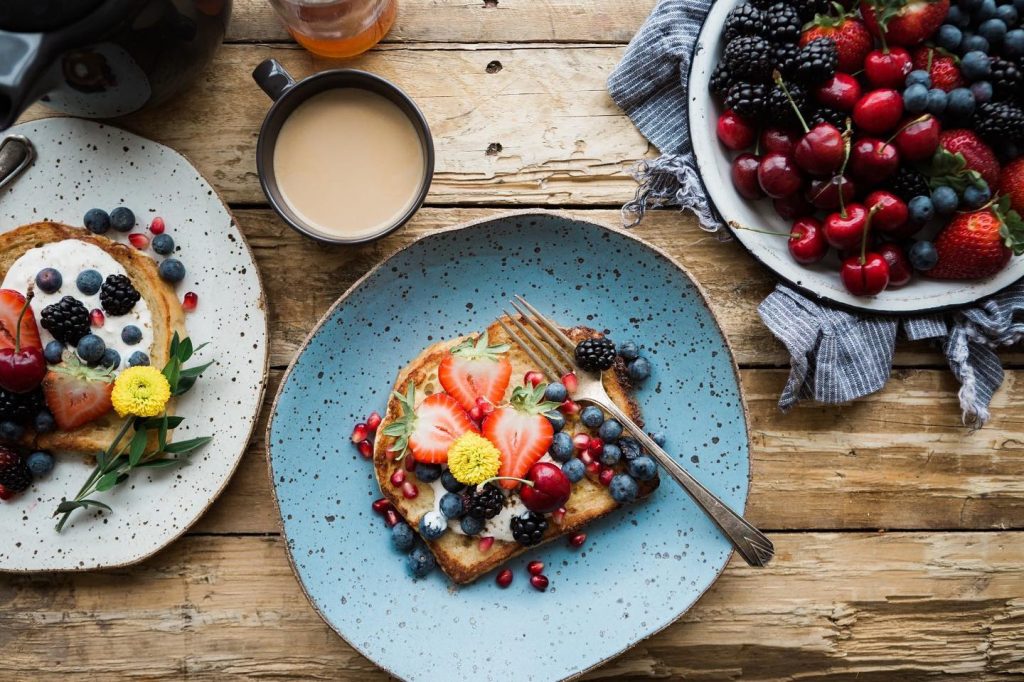 Although a relatively new cafe in Lavender, Black Fairies Coffee has already earned some love with its enchanting menu offerings. This charming cafe prides itself on roasting the perfect brew with speciality-grade Arabica beans and precise brewing methods. From fairy protein bowls to pixie salads, sweet treat and magical blends of iced tea and of course coffee, you might be spellbound here sooner than expected.
Black Fairy turns to a bistro at night and dishes out some pretty attractive Happy Hour deals — perfect if you're coming from Jalan Besar and want a refreshing beer to celebrate post-match.
Psst, we hear they're running a weekday promotion of a sliced cake and coffee or tea combo at $8.90. There's also a 1-for-1 waffle promotion for OCBC card members running till end Nov 2019.
Address: 131 Tyrwhitt Road, S(207553)
Opening Hours:
Sun – Thur: 9am – 10pm
Fri – Sat: 9am – 12 midnight
11. Mahota Pantry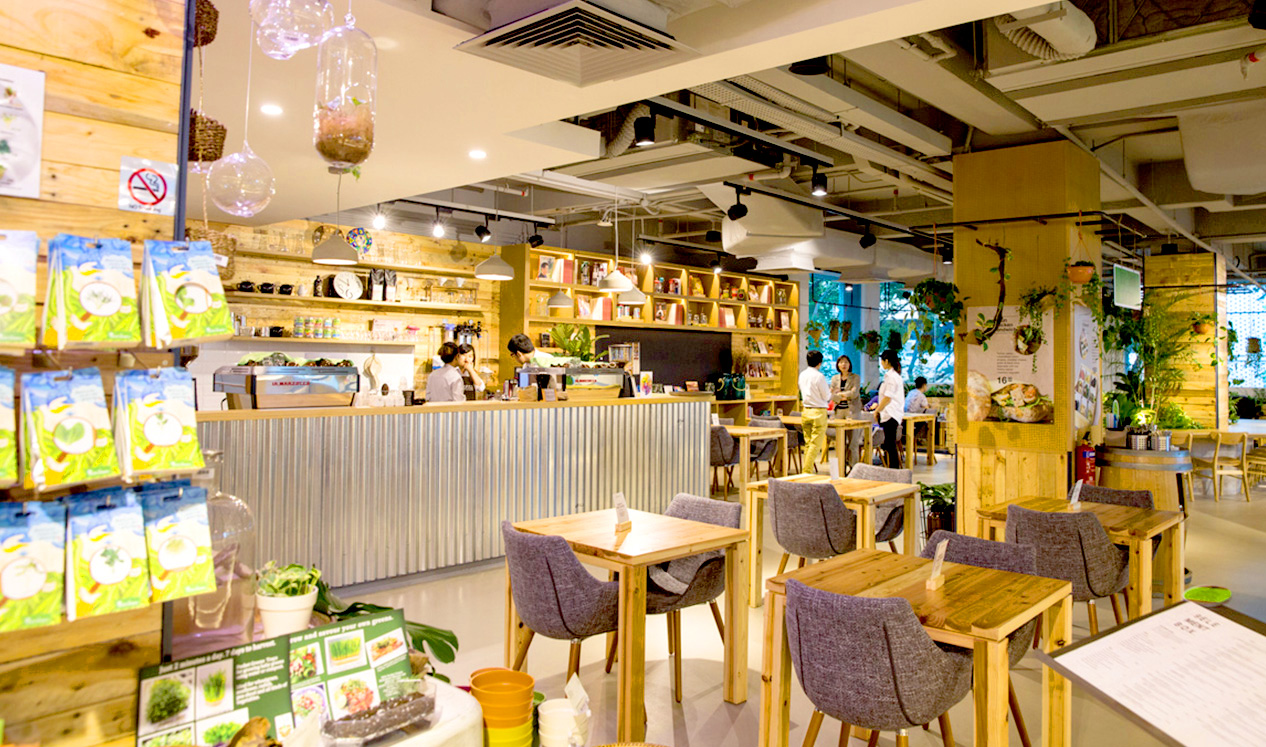 If you're a fan of the farm-to-table concept at Mahota Commune, then you have to try Mahota Pantry. Warm yourself with their double boiled soups and steamed rice sets among other Asian inspired dishes. After which, wash it down with green smoothies and floral teas.
Don't leave your kids at home while you cafe hop! Mahota Pantry is a kid-friendly cafe in Lavender and your little ones will be kept very busy with wooden toys, books and colouring sets in the Kids Play Area!
Address: Kitchener Complex, 808 French Road, Level 3, S(200809)
Opening Hours: Daily, 11am – 9pm
12. Butter Studio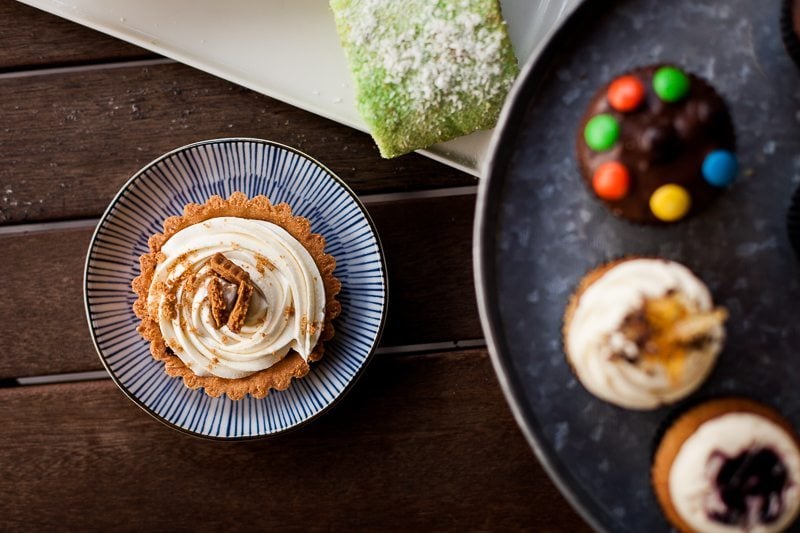 Butter Studio is a local cake and pastries shop selling hand-baked delights for delivery and in-house dining. Their physical Bakery Cafe sits between Lavender and Jalan Besar MRT stations. Head to this halal joint for their best-selling red velvet cupcake and a unique creation, the milo speculoos fudge cupcake.
Apart from sweet treats, they serve an all-day brunch menu and dinner burgers too. The cafe also holds birthday parties and cupcake workshops for budding bakers!
Address: 147 Jalan Besar, S(208865)
Opening Hours:
Mon – Thurs: 12noon – 9pm
Fri: 12noon – 11pm
Sat: 11am – 12am
Sun: 11am to 9pm
13. Heap Seng Leong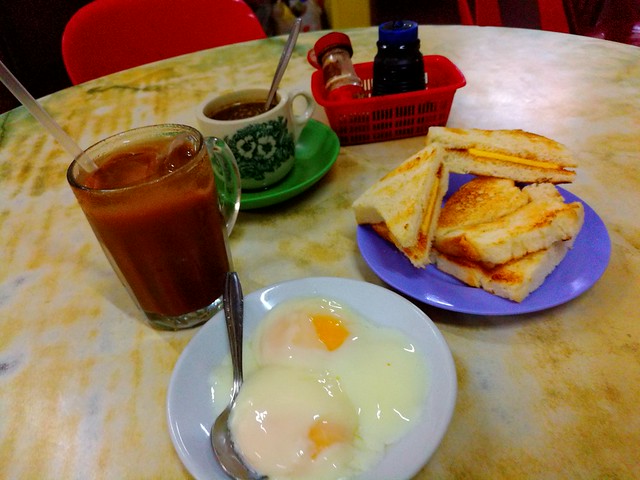 We couldn't leave out the OG of cafes in Lavender; Heap Seng Leong coffee shop. Although it may not fit the description of a modern-day cafe, you can't deny that traditional coffeeshops evoke an undeniable feeling of comfort and home.
Request for a cup of coffee with butter (kopi gu you). Though it may sound a bit odd, trust us, it adds a caramelised flavour to your coffee that you'll love. Pair it with traditional kaya toast and soft boiled eggs and you'd have one of the best local breakfast fixes at a very affordable price point.
Address: Block 10, North Bridge Road, #01-5109, S(190010)
Opening Hours: Daily, 4am – 8pm
Don't just stop with cafes in Lavender…
Plan a brunch date at one of these pretty Tiong Bahru cafes, Haji Lane cafes or halal cafes in Orchard. Strapped for time? Fret not. Make yourself and the family these Instagrammable and easy breakfast ideas for a Sunday brunch at home instead!