Pregnancy can be an exciting yet intimidating time, which is why many pregnancy apps have been created to guide mums and dads-to-be through their baby's growth. While these apps can't substitute professional medical advice, they can help track your baby's progress, organise doctor's appointments and most importantly — connect you with other parents-to-be! Read on to find out the best pregnancy app suited for you and your partner today!
1. Pregnancy +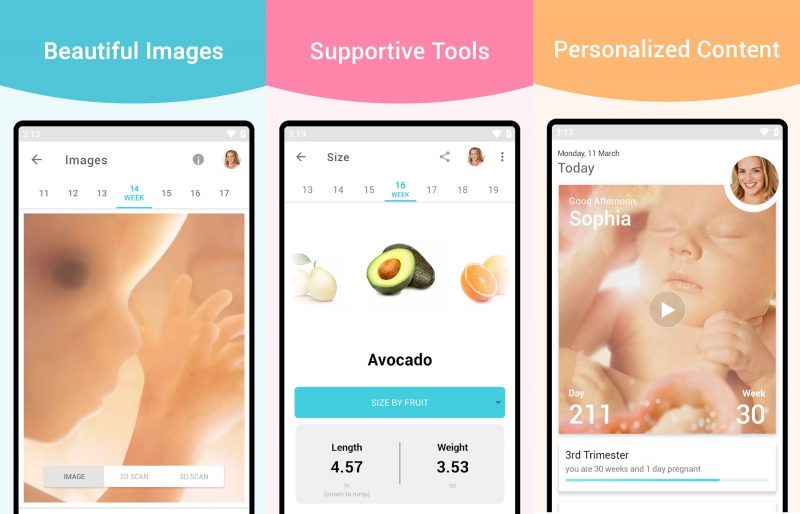 Pregnancy + is a good place to start if you're new to the world of pregnancy apps. With more than 25 million downloads, this is undoubtedly one of the best pregnancy apps out there. By providing daily nuggets of information throughout your pregnancy, this app is a great companion for new parents who may feel lost during the process.

Pregnancy + contains many essential features such as pregnancy weight log and contraction tracker. Most importantly, the app is a breeze to navigate and even includes a list of baby names and a personal diary for new parents to record this special journey!
Price: Free with in-app purchases
Available on iOS and Android
2. What To Expect Pregnancy Tracker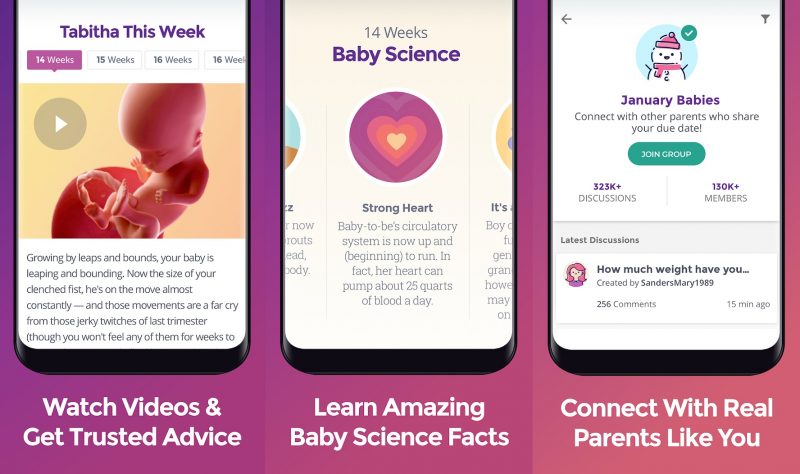 Don't have friends going through the same life stage as you and your partner? Fret not! With the What To Expect Pregnancy Tracker, help is just a tap away! This genius app groups you with new parents based on location, medical conditions and even parenting styles! Read about personal stories from real parents and learn about the best recommended baby products all in one place.

That's not all, this is also the best pregnancy app to go to for trustworthy articles on pregnancy which are written by experts and medically reviewed. You can place your trust in the 15,000 articles relating to topics on parenting, breastfeeding and more. Besides online support, you can also turn to some of these support groups in Singapore for first-time parents to gain more pregnancy and parenting insights!
Price: Free
Available on iOS and Android
3. BabyCentre – Pregnancy Tracker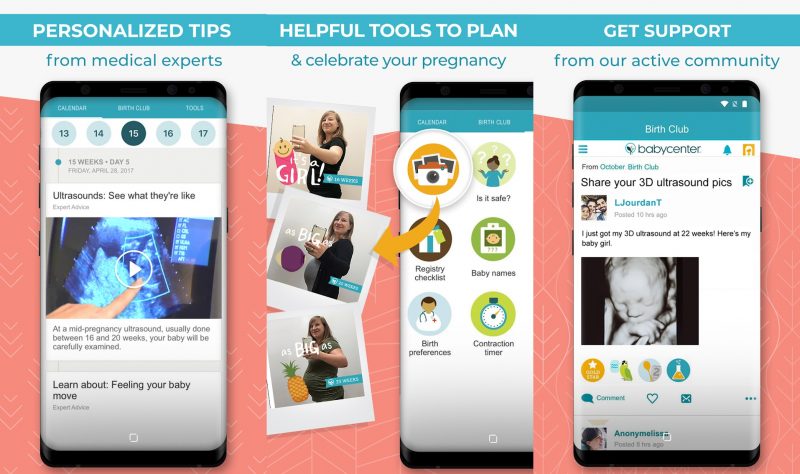 Parents who prefer visuals to text will appreciate the BabyCentre – Pregnancy Tracker for its interactive videos and images capturing your baby's development. The app also includes a daily pregnancy news feed to keep you informed on suitable food and nutrition ideas, pregnancy exercise advice as well as health tips for dealing with morning sickness and other symptoms.

Couples can even have fun taking weekly belly pictures to update their bumpie photo diary. These can even be combined to create an exciting time-lapse video to share among family and friends!

Price: Free
Available on iOS and Android
4. 280days: Pregnancy Diary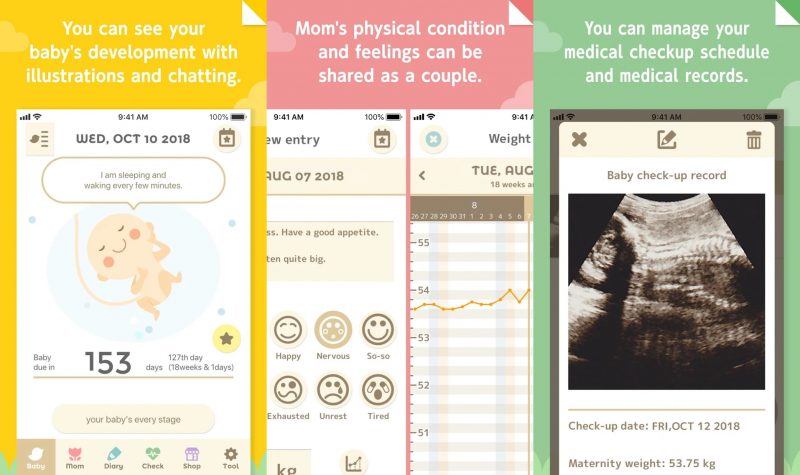 Who can resist such cute illustrations? Definitely not us! 280days: Pregnancy Diary is arguably the best pregnancy app when it comes to aesthetics, boasting a visually pleasing interface that instantly brightens your mood. The cheery baby illustrations respond to your 'touch' with sweet messages of encouragement and fun facts about your baby's growth.

Mums-to-be can also record health check results, upload ultrasound photos and track moods. The application can be shared with your spouse and other family members so they can keep track of your health too! Most importantly, after nine months, you can export your pregnancy records, print and bind it into a book!
Price: Free with in-app purchases
Available on iOS and Android 
5. Sprout Pregnancy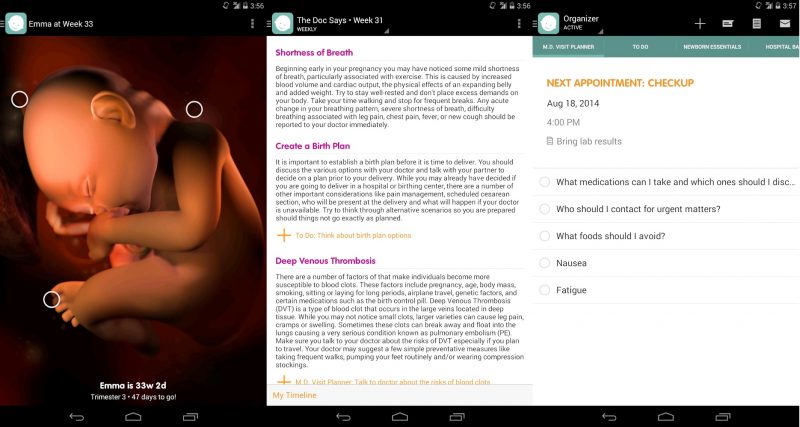 As one of Time Magazine's Top 50 Apps Of The Year, Sprout Pregnancy is the best pregnancy app for parents-to-be looking for a user-friendly, fuss-free pregnancy tracker. Featuring a clean and easy-to-navigate interface, new parents can find many useful tools such as doctor visit planner, weight tracker and even a checklist of must-own newborn essentials! What makes this app stand out the most is the 3D baby interaction, available only on Apple devices running on iOS 8 and up. This unique feature brings you one step closer to your baby's world with realistic interactive movements. 
Price: Free
Available on iOS and Android
6. Glow Inc Pregnancy Tracker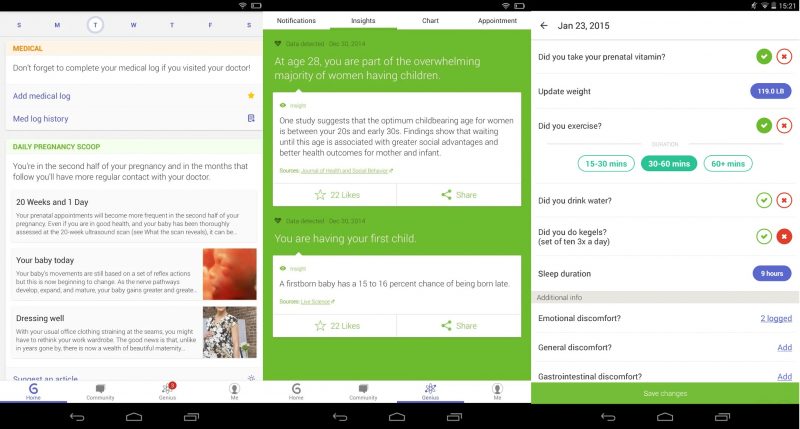 Many first-time parents see the need to be detailed when recording their pregnancy progress. If it's the same for you and your partner, the Glow Inc Pregnancy Tracker is the best pregnancy app for you! From prenatal supplements to gastrointestinal discomfort, this app allows you to record 30 different symptoms and remedies during each trimester. Using the data you've entered, the app can generate informative charts and PDF reports, providing various insights on your pregnancy.

While many pregnancy apps become redundant after your due date, Glow Inc Pregnancy Tracker stays relevant by providing postpartum support for the fourth trimester! Thereafter, you can switch over to the Glow Baby: Track Newborn Baby And Toddler Milestones app for early childhood parenting support. 
Price: Free with in-app purchases
Available on iOS and Android
7. Pregnancy Exercise And Workout At Home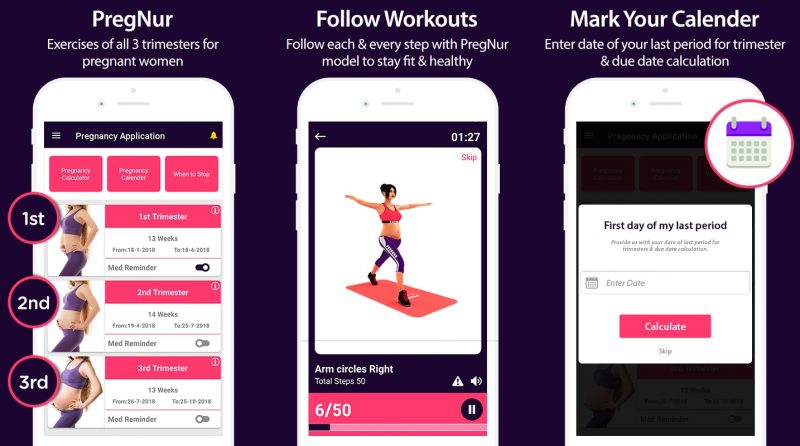 Upset about having to put a pause on your regular workout routine while pregnant? You don't have to be! As the best pregnancy app for fitspo mums-to-be, Pregnancy Exercise And Workout At Home has all the exercises you need for every trimester on top of generic features found in pregnancy trackers.

This means that while you record and monitor your baby's development, you can now also gain access to a vast amount of information regarding prenatal exercises and tips to stay in shape! With animations and easy-to-follow descriptions, the app provides a variety of exercises tailored for each week of your trimester. Unroll your yoga mat and break a sweat today!
Price: Free
Available on Android
8. Ovia Pregnancy Tracker: Baby Due Date Countdown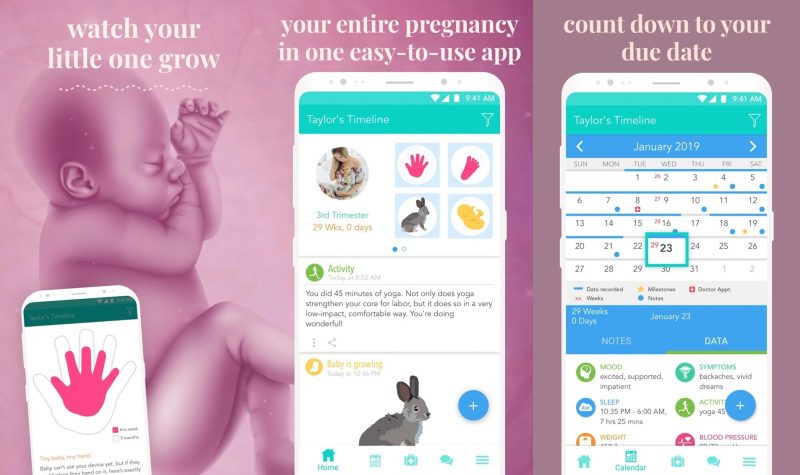 Different parents have different preferences when it comes to pregnancy journeys. With Ovia Pregnancy Tracker, parents-to-be can enjoy a neat overall calendar view of your baby's due date. You can update the calendar with medical appointments and record daily symptoms and experiences. Don't forget to link your fitness band, such as the Xiaomi Mi Band 3 (available on GadgetloungeSG), to the app for easy tracking. The app also provides insights into your baby's development in an interesting manner, comparing your child's size to fruits, toys and even pastries! 
Price: Free
Available on iOS and Android
9. Hello Belly: Pregnancy Tracker And Baby Tips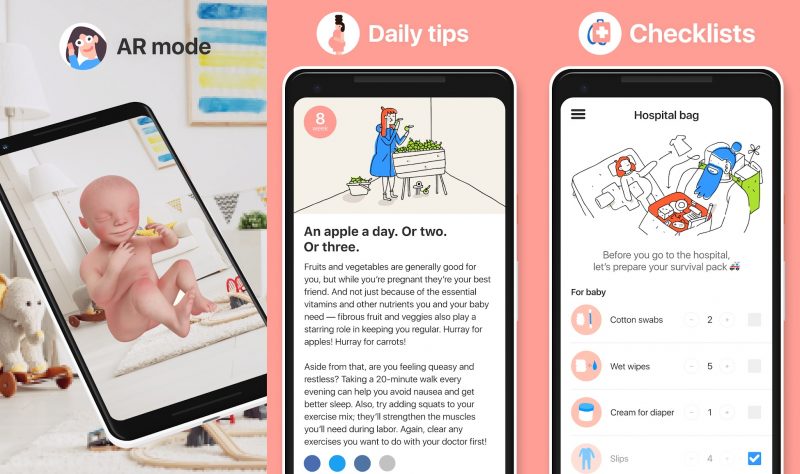 With so many pregnancy apps providing an overwhelming amount of  medical advice, it's no wonder many parents-to-be are choosing more lighthearted apps like Hello Belly: Pregnancy Tracker And Baby Tips.

Hello Belly places special emphasis on maintaining healthy mental well-being for mother and child via the in-app meditation and yoga video classes. Coupled with adorable illustrations and a 3D AR visualisation of what's going on in your belly, this app will take the stress out of your pregnancy and make it a fulfilling milestone for the family. Afterall, happy mum, happy baby!
Price: Free with in-app purchases
Available on iOS and Android
With this round-up, you're all set to selecting the best pregnancy app that works for you and your family. While you're getting ready to welcome your new family member, now's a good time to learn about the best confinement nanny services in Singapore! Furthermore, remember to read our guide to choosing the best nursing bras, which you'll find yourself needing nearer to the third trimester.