<![CDATA[Welcoming a newborn baby into the family is a joyous occasion. After nine arduous months of waiting, you now hold a ball of happiness dearly in your arms. However, you can't shake the nerves of being a first time parent. As they always say, the first time's always the hardest. Well, you're not alone. There are many baby care products in the market that aim to help you survive your first-time pregnancy. You've probably already stocked up on milk powder and diapers, bought a baby pram and set up a comfy, safe baby cot to welcome the darling new addition to the family. Think you've got it all settled? Think again. Since you're a first-time parent, let's cut you some slack and give you a list of unexpected items that you never knew you needed to care for your newborn baby. Let's cut the baby talk and dive straight into becoming a super parent for your precious newborn baby!
1. Disposable Diaper Bags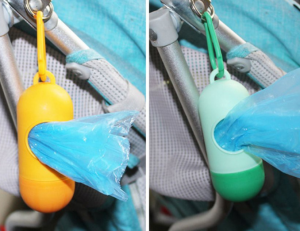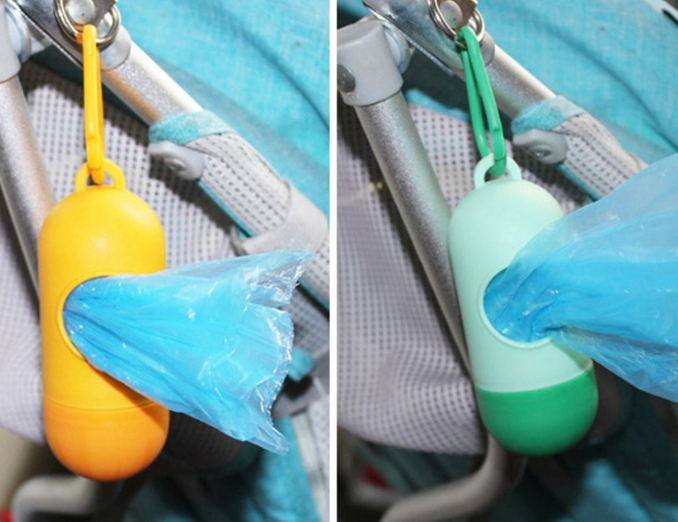 (Credit: Healthy Style)
You probably wouldn't think about buying these
disposable diaper bags
until you bring your newborn baby out for the first time and realise you need to change your baby's diapers. If you simply dump the soiled diapers in the bin, it's probably going to stink up the whole place. Do yourself and others a favour by wrapping up the dirty diaper before throwing it away!
2. Swaddle Blanket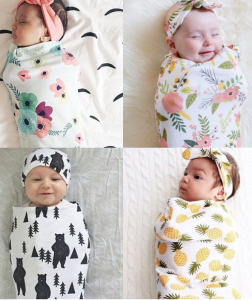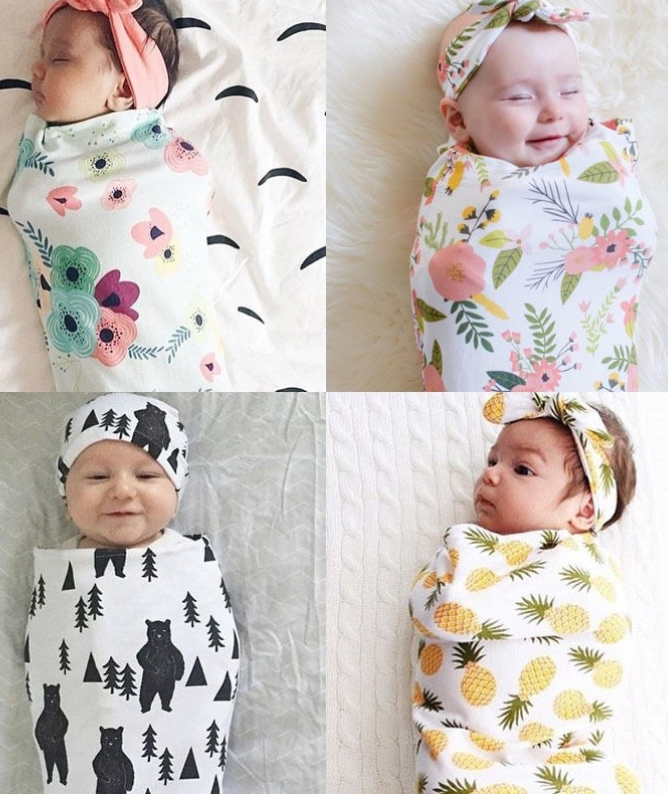 (Credit: Babybaby.sg)
Swaddle blankets
are perfect for keeping your baby safe, comfy and warm! Resembling the tightness and security of a mother's womb, this may calm your baby and prevents them from being shocked by their own startle reflex.
Learn to swaddle your baby correctly, to avoid hip dysplasia which happens when your baby's legs are wrapped too tightly, causing your baby's joints to loosen and damage the soft cartilage of the hip socket. Make sure there's enough room for your baby's legs to bend up and out.
3. Teething Gloves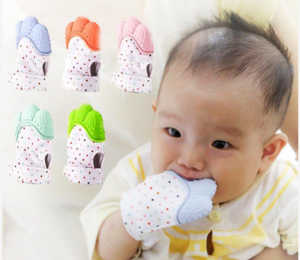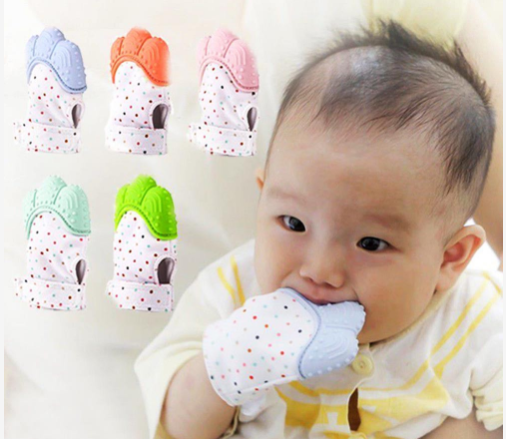 (Credit: Moily.sg)
When babies are teething, they have a tendency to nibble and bite anything and everything they can get their hands on. Giving them a pacifier might not be enough as nothing is stopping them from spitting it out. Keep those baby hands safe by putting on some
teething gloves
!
This way, your baby is much less likely to scratch their face with their fingers, develop blisters from prolonged thumb sucking and from saliva irritation on their skin. Soothe their teething pain easily, safely and effectively.
4. Newborn Baby Onesies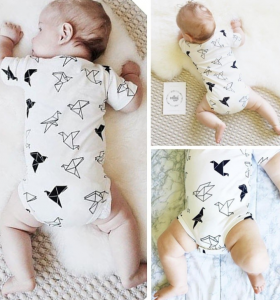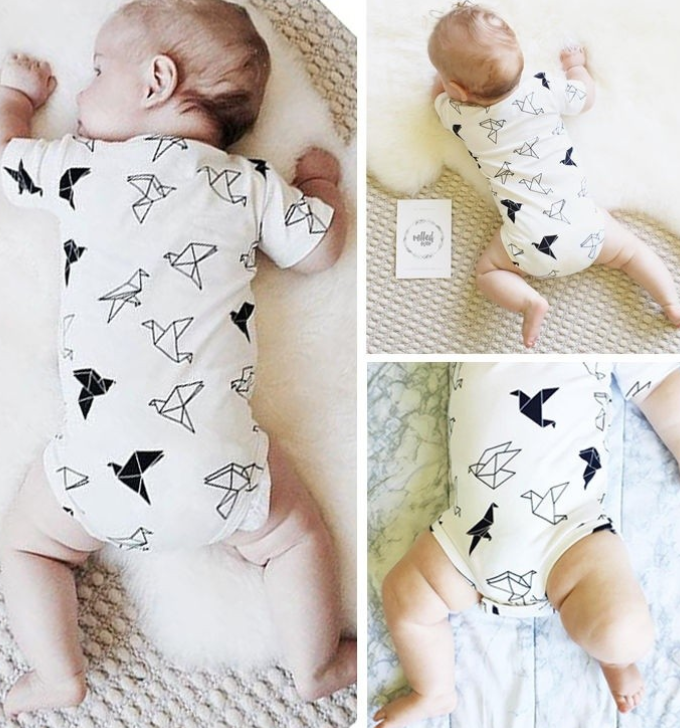 (Credit: Littlekids.sg)
The most straightforward reason for dressing up your baby in a
onesie
is probably so that you don't have to worry about planning outfits. Two piece outfits also have the tendency of riding up, which exposes their body and puts your baby at risk of catching a cold. Baby onesies also make it really convenient for diaper changes with buttons or velcro openings at the bottom.
Don't be so quick to buy too many baby clothes though, babies grow up quicker than you think!
5. Breastfeeding Pillow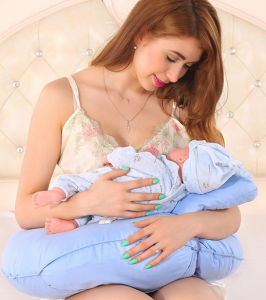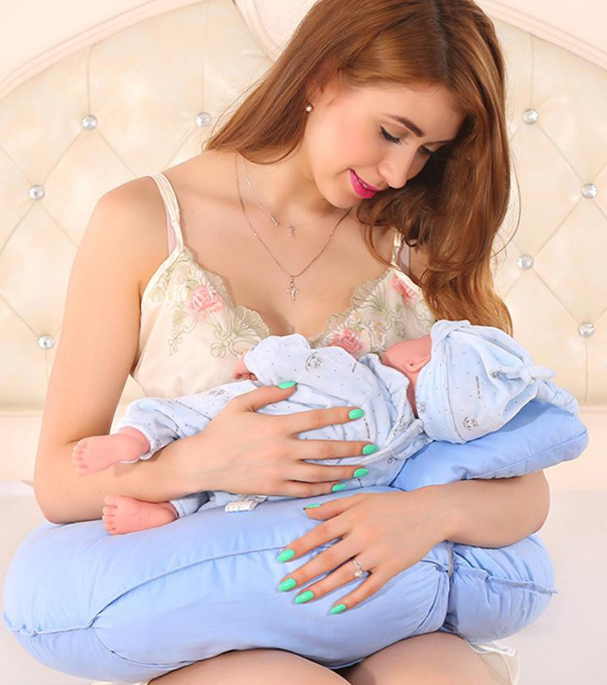 (Credit: Bbnew.sg)
Although
breastfeeding pillows
are not necessary, it could make the experience more comfortable for you and your baby. The nursing pillow provides support for both of you and encourages a proper breastfeeding position. By raising your baby up to your breast, you don't have to lean forward, easing the tension on your back, neck and arms.
The height of the breastfeeding pillow is usually ideal and helps the baby to latch on with ease. This can go a long way in avoiding some common breastfeeding problems and ensures that your baby is getting enough breast milk.
6. Nipple Cream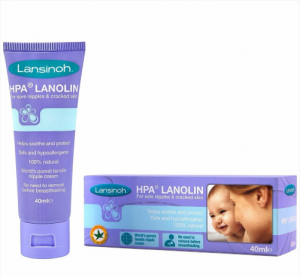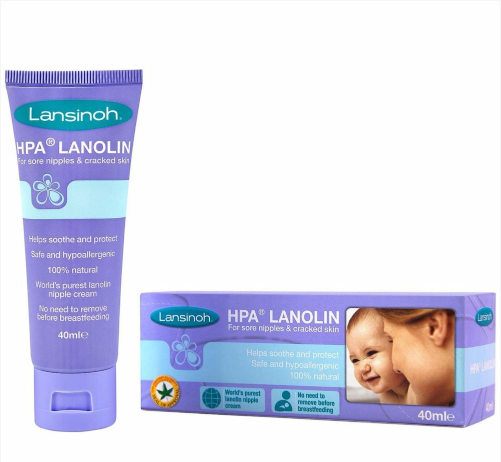 (Credit: Nanamall.sg)
If you're a breastfeeding mother, it wouldn't take you long to realise your nipples feel sore and irritated. Sometimes, new moms even experience dry, cracked and bleeding nipples after all that latching!
Use a
nipple cream
to relieve some of that before, during and after breastfeeding discomfort. As nipple creams are very moisturizing, they can also double up as lip balms, hand creams and basically can be used on any dry areas of skin!
As any product you place on your nipples would likely be ingested by your baby, be sure to check the ingredients used in the nipple cream. Choose one that has pure-grade lanolin, is hypoallergenic and free from additives, preservatives and pesticides. The
Lansinoh HPA Lanolin Nipple Cream
is a hot favourite among breastfeeding mothers for it is tasteless and does not deter babies from their feeding session. Smear the cream inside the flanges of your pump to soften the suction!
7. Breastfeeding Cover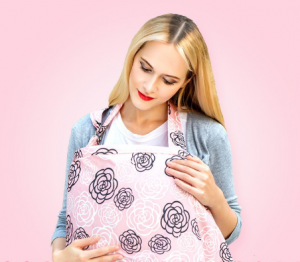 (Credit: Suncity.sg)
Your baby cries for food. You look around and there isn't a nursing room available. What do you do? With
breastfeeding covers
, you don't have to worry about exposing your body while feeding your newborn baby in public.
Choose from a wide selection of designs and colours, some of which are even fashionable enough to wear as shawls or scarves! These nursing covers give the privacy you need and wraps your baby in a warm cocoon as they feed.
8. Burp Cloths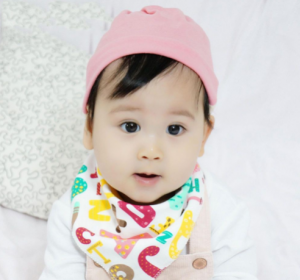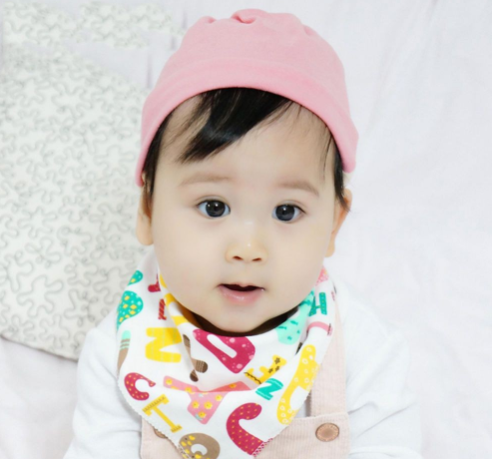 (Credit: Spstorefive.sg)
Burping is a necessary ritual after each time that your baby feeds. This helps to dispel stomach gas but sometimes also leads to your baby spitting up. If you hold your baby over your shoulder, the discharge is definitely going to dirty your clothes. Wearing a baby
burp cloth
can help avoid this!
When choosing baby burp cloths, check the material and texture, as well as the size of the cloth. It should be washable and made of soft material, so as to not hurt the tender skin of your baby. At the same time, the burp cloth needs to be absorbent to soak up your baby's spit. Using a slightly bigger cloth would allow you to cover more ground, making sure that your baby and you stays clean after the burping process.
9. Baby Monitor/ Tracker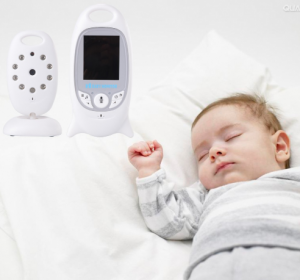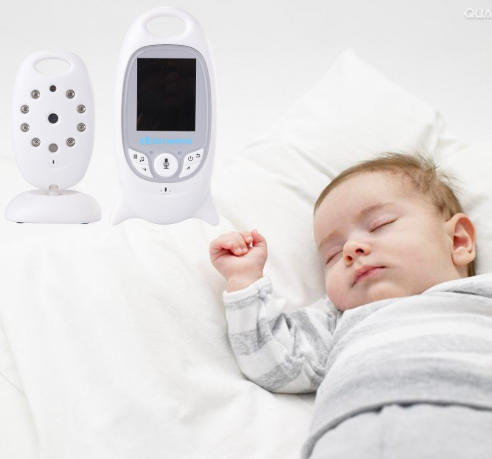 (Credit: Sentaile)
You can't possibly be near your baby 24/7. Be it a quick run to the toilet or leaving your baby with the nanny. Put your mind at ease by installing a
baby monitor
. This allows you to keep an eye on your baby and see every move, even when you're in a different room.
A baby monitor also allows your baby to get undisturbed sleep as you no longer need to walk over to your baby's room to check on your little one. This reduces the risk of waking your baby up. You wouldn't want to let all your cooing efforts go to waste now, do you?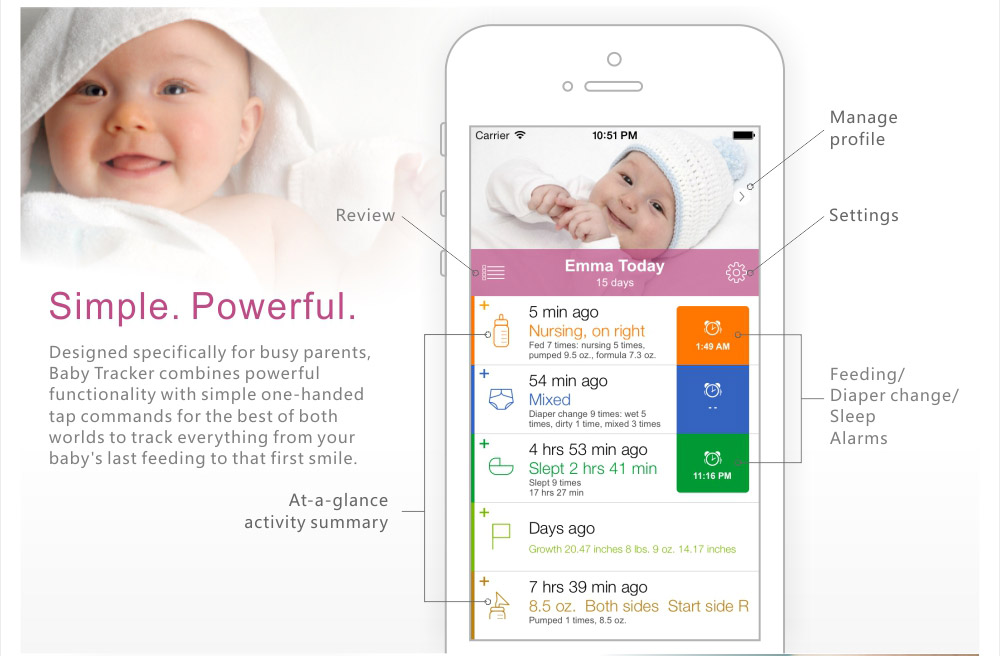 (Credit: Nighp)
Although this app is called the
Baby Tracker
, it doesn't exactly help you track the whereabouts of your baby. However, what it does do is help you keep track of time. It reminds you when you need to feed your baby, change the diapers, send your little one for medical check ups and other important tasks. The app also allows you to better understand your baby's sleep patterns, feeding habits and growth records.  Many parents find this app very useful and since it's free, no harm to give it a go!
10. Baby Safety Lock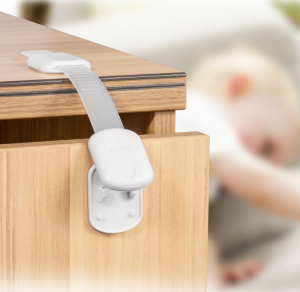 (Credit: Toplus.sg)
Baby safety locks
and latches are useful for keeping your baby out of places you don't want them to be at. As babies are unaware of danger, the last thing any parent wants is for their baby to be ingesting poisonous liquids, playing with sharp items or even messing up your drawers which may contain expensive products.
Safety latches come with adhesives that make them easy to install and remove as and when necessary. These can be used on refrigerators, drawers, windows, doors, toilet lids and more.
11. Baby Sleep Positioner


(Credit: TIRUI.sg)
Always worried that your newborn baby would roll over in their sleep or grow up with a flat head? Buy a
baby sleep positioner
that is specially designed to keep your baby from rolling off the bed and prevents them from moving their head too much.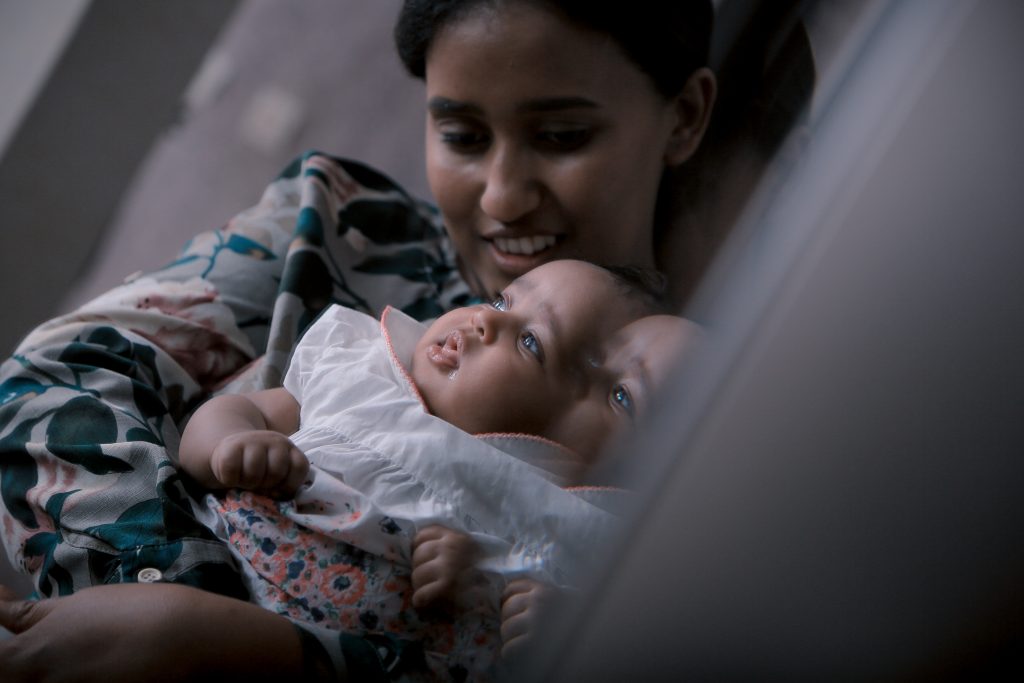 (Credit: Gift Habeshaw / Unsplash)
We are not gonna lie. Being a first time parent is tough. Caring for your newborn baby is always going to be a challenge and no two experiences are going to be the same. But remember, you don't have to do this alone! Many mummy bloggers share their experiences online and recommend their holy grail baby items that go a long way in caring for your newborn.
We hope this guide has given you a better idea of the products you need to stock up in your home to welcome your first baby! Check out these
 must have cult baby items that Singaporean mums swear by
too and further create a kid-friendly home
with these essentials
!
If you have other unexpected products to recommend to first-time parents, feel free to comment below! Here's to our parents for all their love and care.
]]>